4th of July Nail Designs & Ideas

4th of July Nail Designs and Ideas
The Fourth of July is just around the corner, and what better way to show your patriotic spirit than with some fabulous Fourth of July nails? This Independence Day, get ready to celebrate in style with a stunning manicure that will make heads turn. From classic stars and stripes to creative fireworks designs, there are endless possibilities to express your love for your country on your fingertips. In this blog article, we'll explore different design possibilities, discuss their significance, and provide you with inspiration to rock the perfect Fourth of July nail look. Let's dive in!
1. Classic Stars and Stripes
Nothing says Fourth of July quite like the timeless combination of stars and stripes. This classic design is a must-have for anyone looking to show their patriotic side. Paint your nails with a white base, then use a thin brush or nail art pen to create red and blue stripes on some nails. On others, add dainty white stars against a navy background. This design represents the American flag and is perfect for those who want a traditional yet eye-catching manicure.
2. Fireworks Extravaganza
Why limit the fireworks to the sky when you can have them on your nails too? Fireworks-inspired nail art is a great way to add a touch of sparkle and excitement to your Independence Day ensemble. Use a black or dark blue base and create colorful bursts of fireworks with glitters, foils, or nail polish. You can also opt for nail wraps or decals to achieve intricate firework patterns effortlessly. This design captures the essence of the dazzling pyrotechnics that light up the night sky and is ideal for those who want a truly festive look.
3. Patriotic Ombré
For a softer take on Fourth of July nails, consider a patriotic ombré design. This versatile style allows you to blend red, white, and blue shades seamlessly, creating a gradient effect on each nail. Start with a light blue base and apply a darker blue shade to the tips. Then, using a sponge or a nail brush, blend a vibrant red color in the middle to complete the ombré effect. The result is a stunning transition of colors that represents the American flag with a modern twist.
4. Freedom of Expression
Express your individuality with a unique and personalized Fourth of July nail design. Play with different patterns, symbols, and colors that hold personal meaning to you. Incorporate elements like eagles, liberty bells, or even the Statue of Liberty herself. Experiment with bold red, white, and blue polishes, along with glitters, rhinestones, and studs. This design is all about celebrating freedom and creativity, allowing you to showcase your own style while honoring the spirit of Independence Day.
This Fourth of July, let your nails be a reflection of your patriotic spirit and celebrate in style. Whether you opt for the classic stars and stripes, create a fireworks extravaganza, go for a patriotic ombré look, or embrace your freedom of expression with a unique design, there's a Fourth of July nail style for everyone. These designs not only add flair to your ensemble but also serve as a reminder of the values that make our country great. So, gather your nail polishes, unleash your creativity, and get ready to showcase your American pride with stunning Fourth of July nails! Let's dive into my favorite Fourth of July Nail looks!
Red White and Blue Nail Design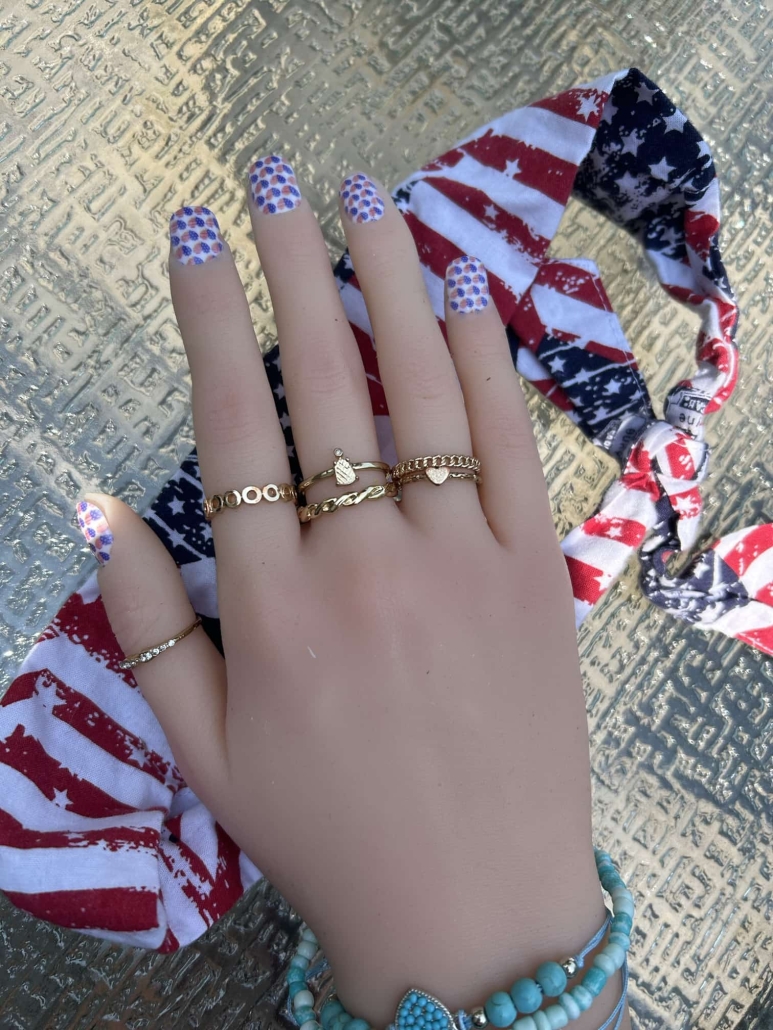 Red White and Blue Stripes Design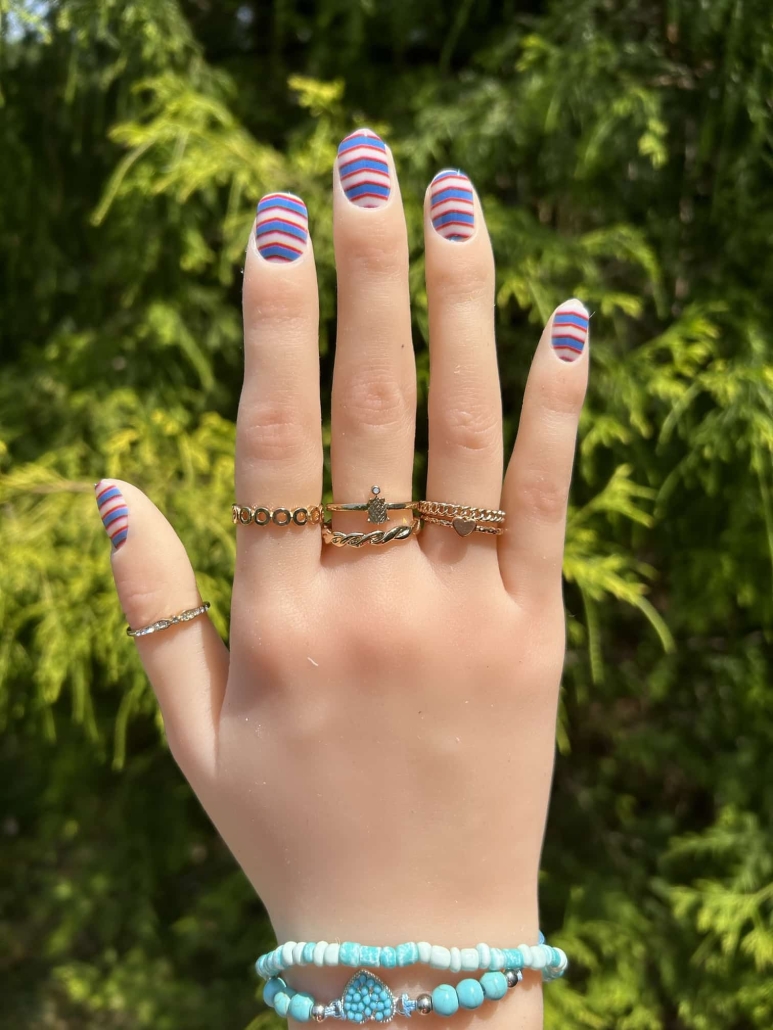 Fourth of July Fancy Nail Design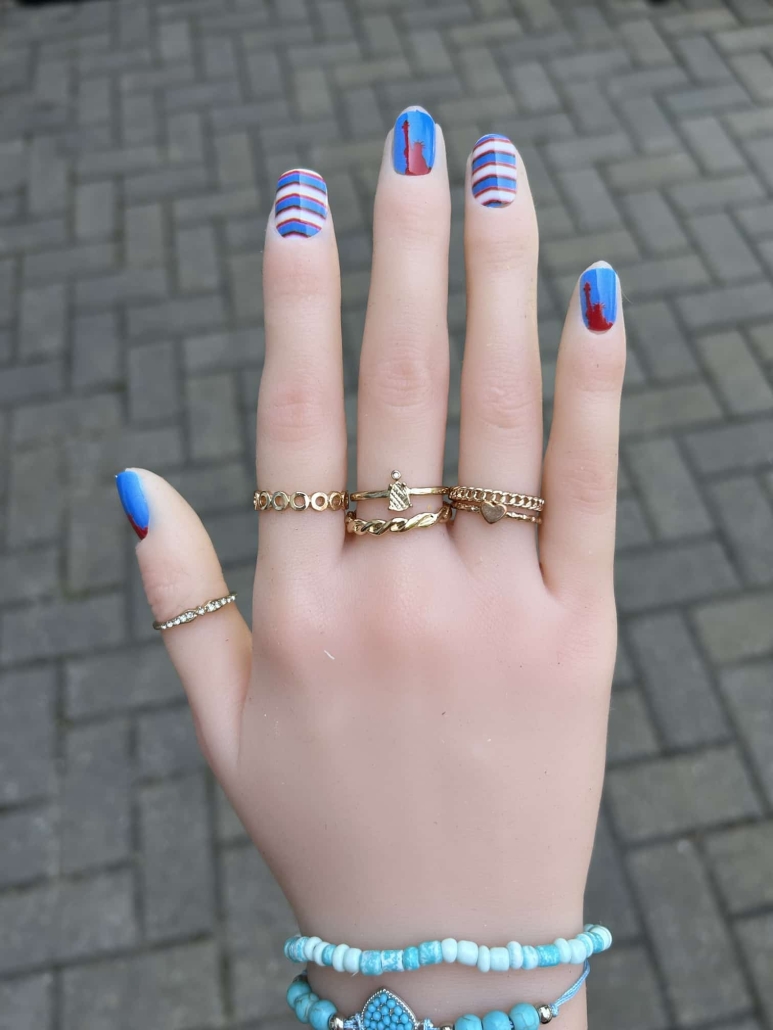 Blue and White Marble Nail Design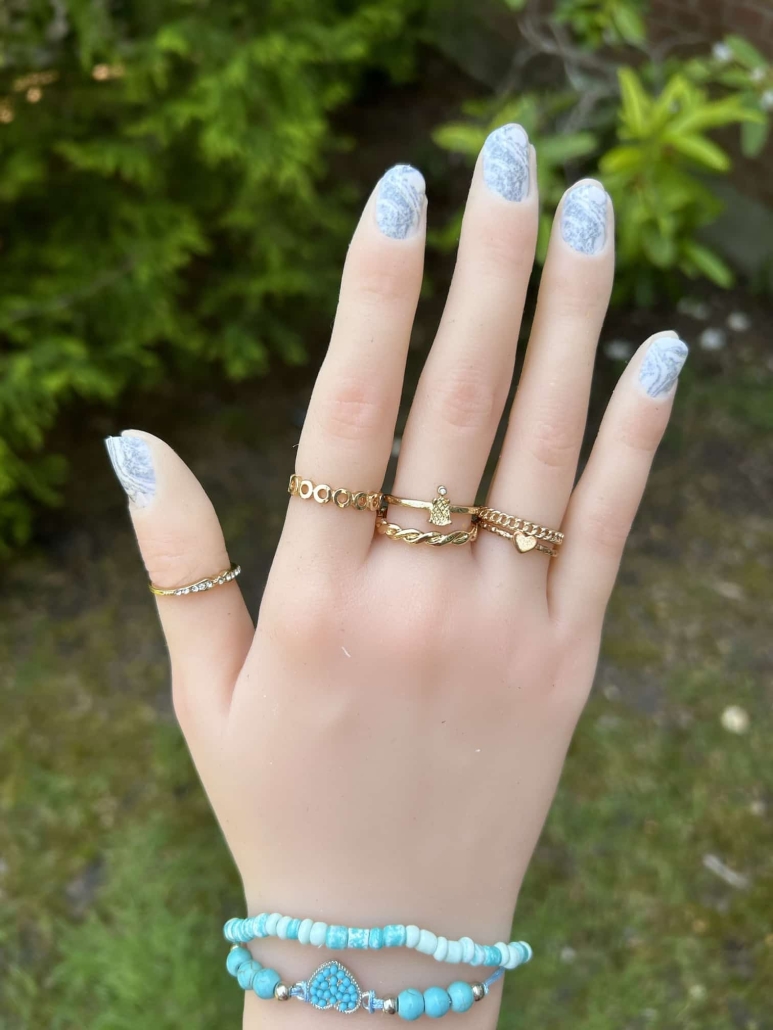 Firework Nails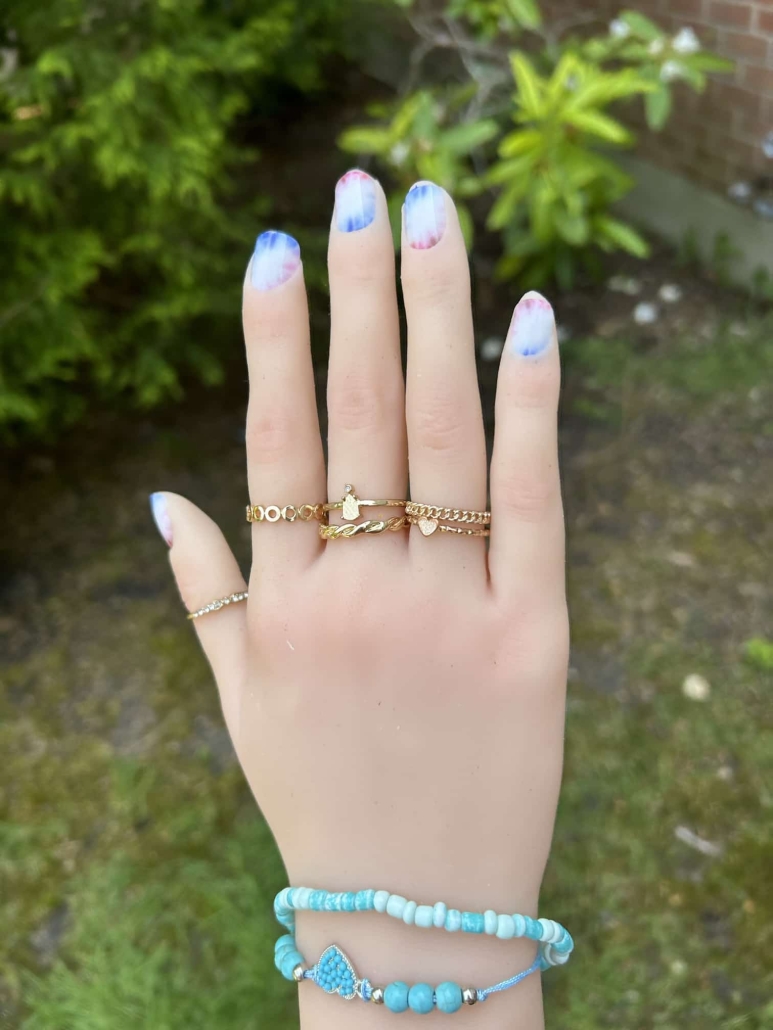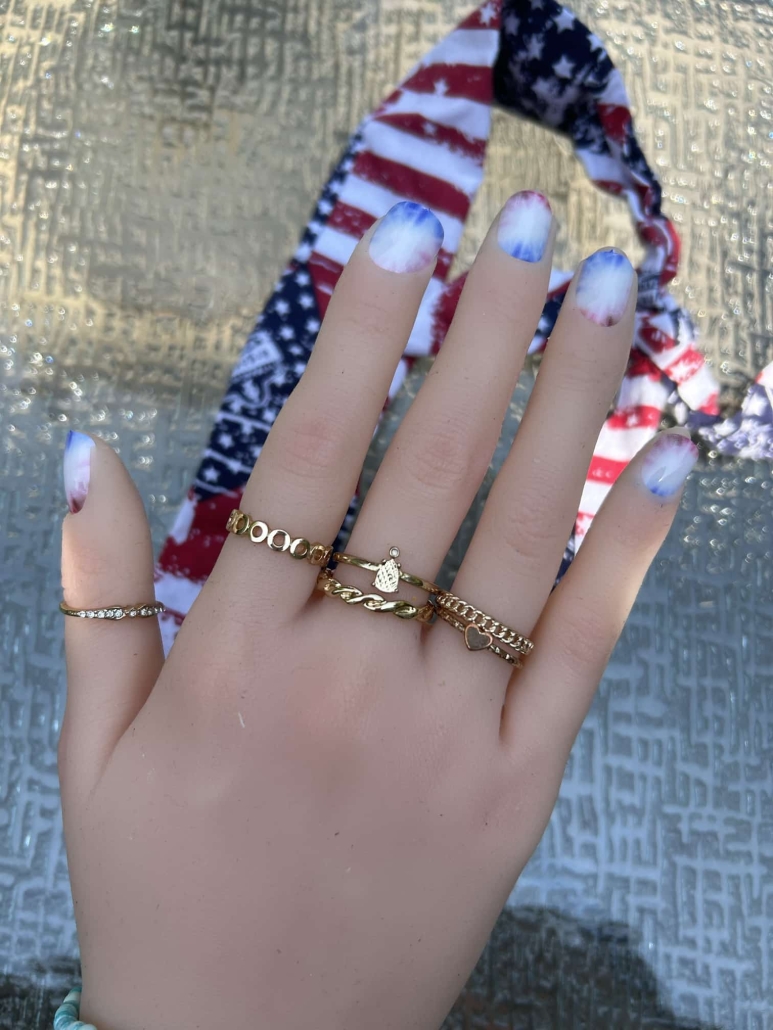 Red White and Blue Line Nails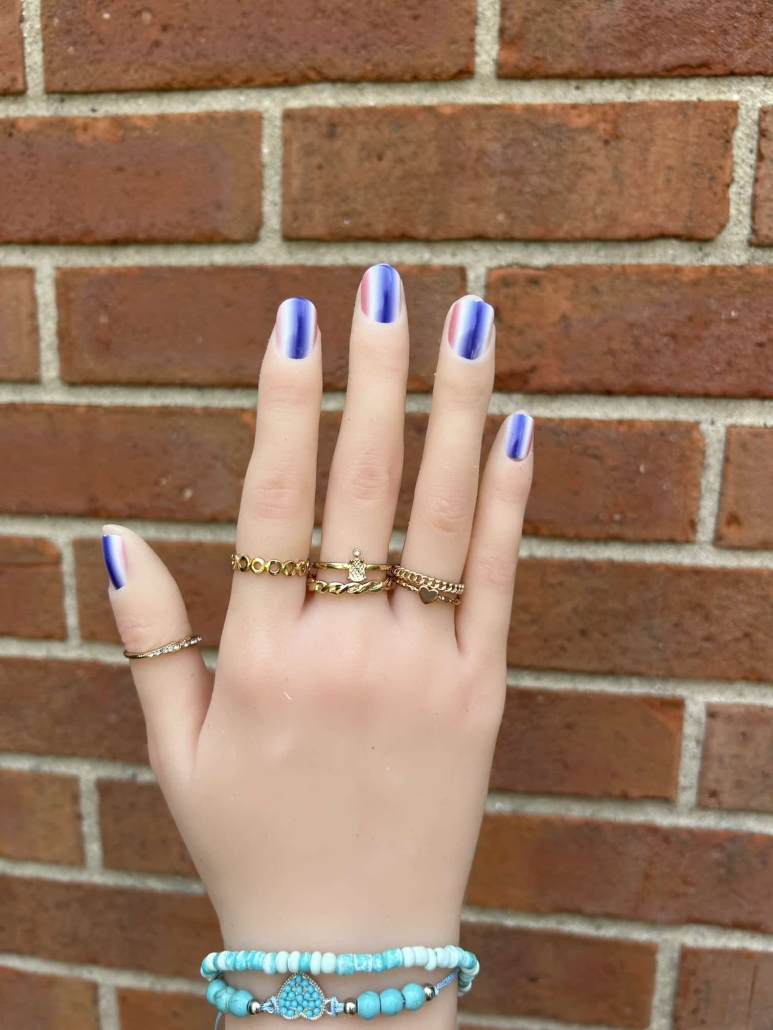 Fourth of July French Tip Nails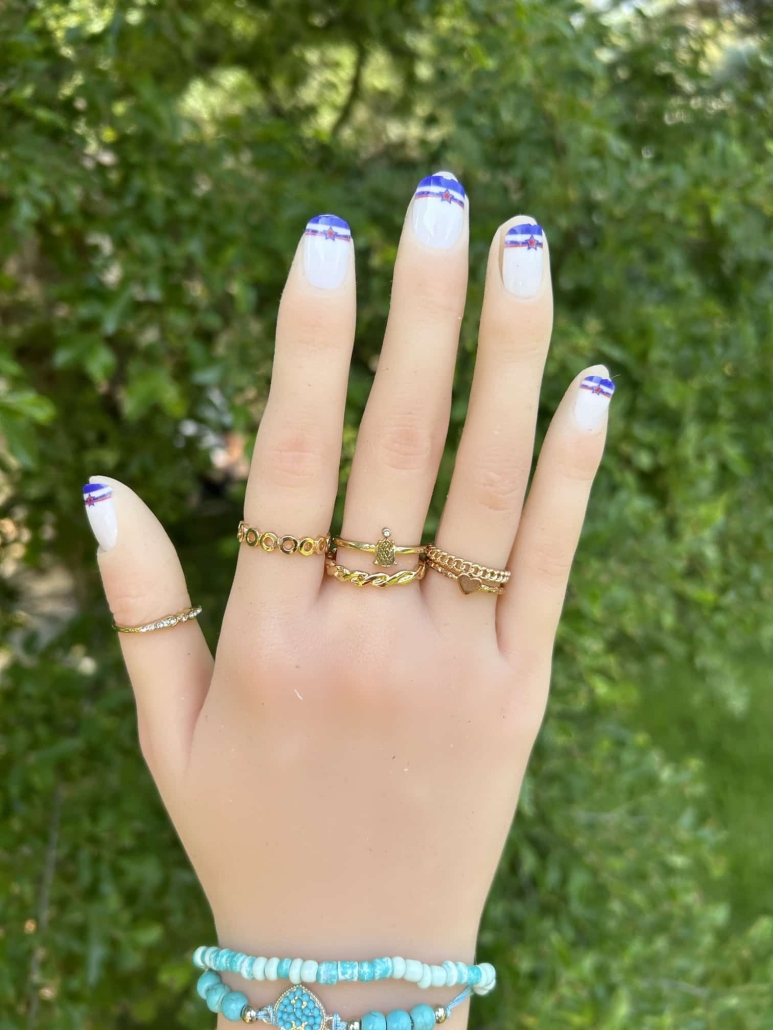 American Flag Nail Design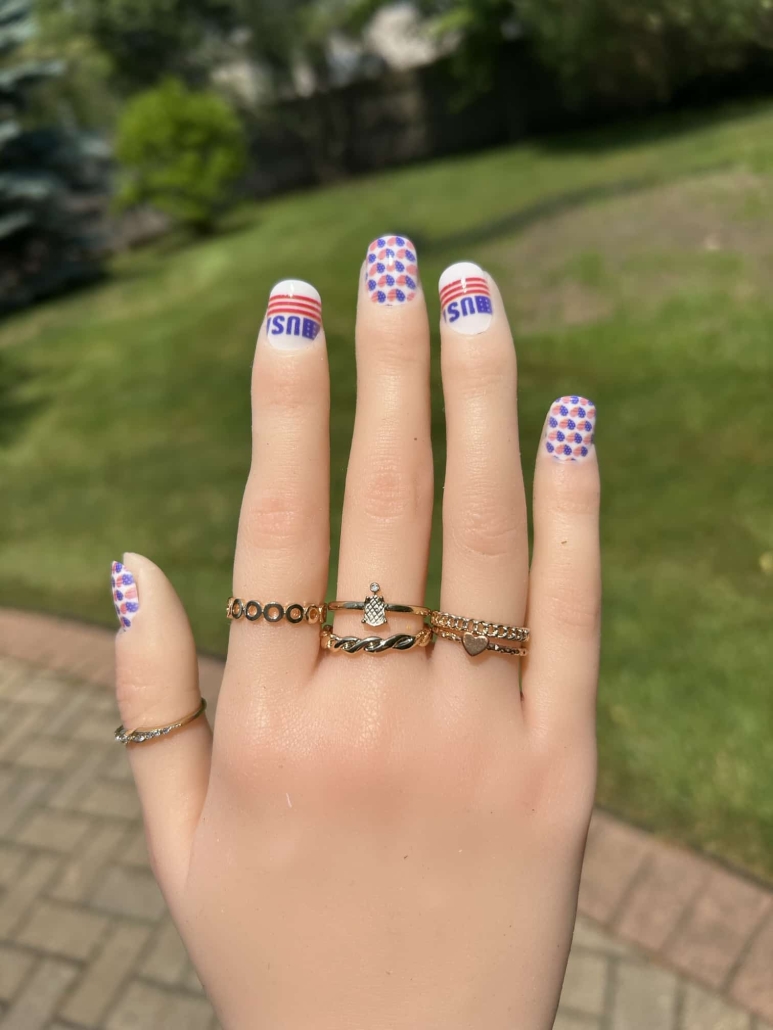 Royal Blue and Red Nail Design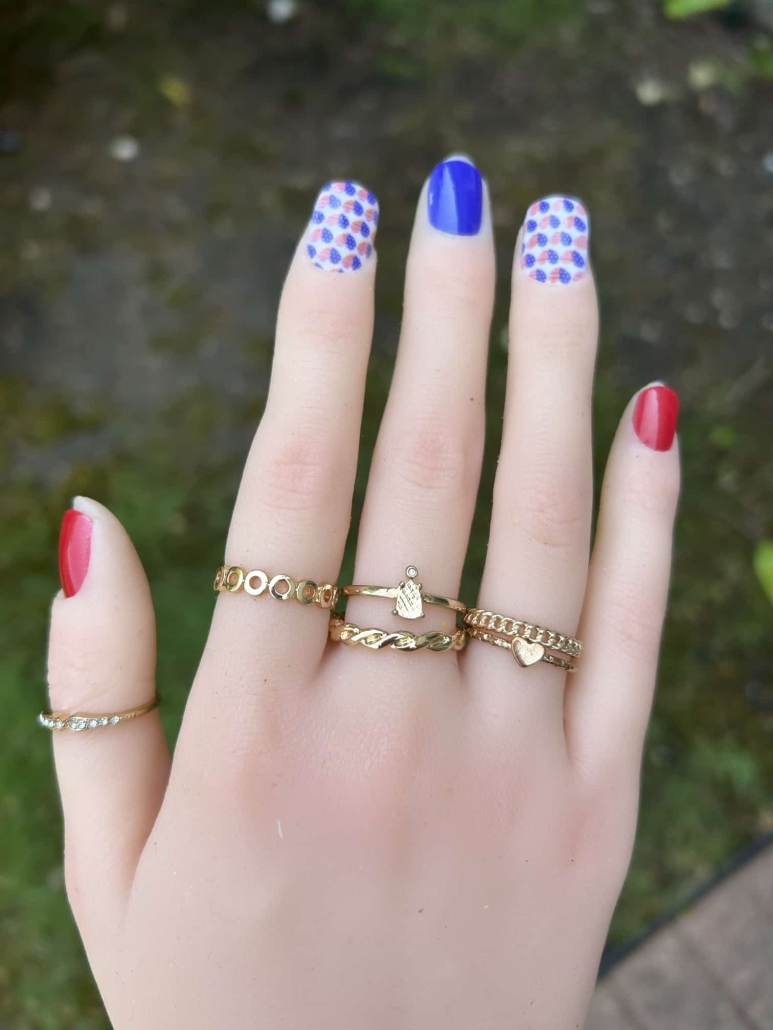 Simple Fourth of July Nails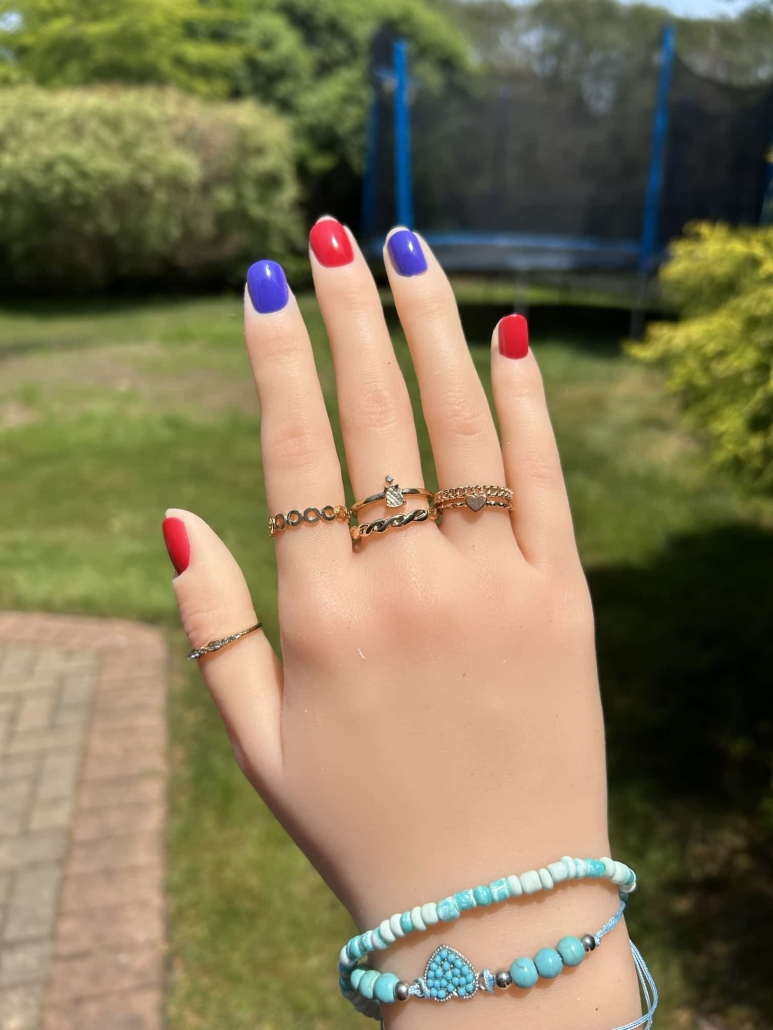 White Fourth of July Nails with Designs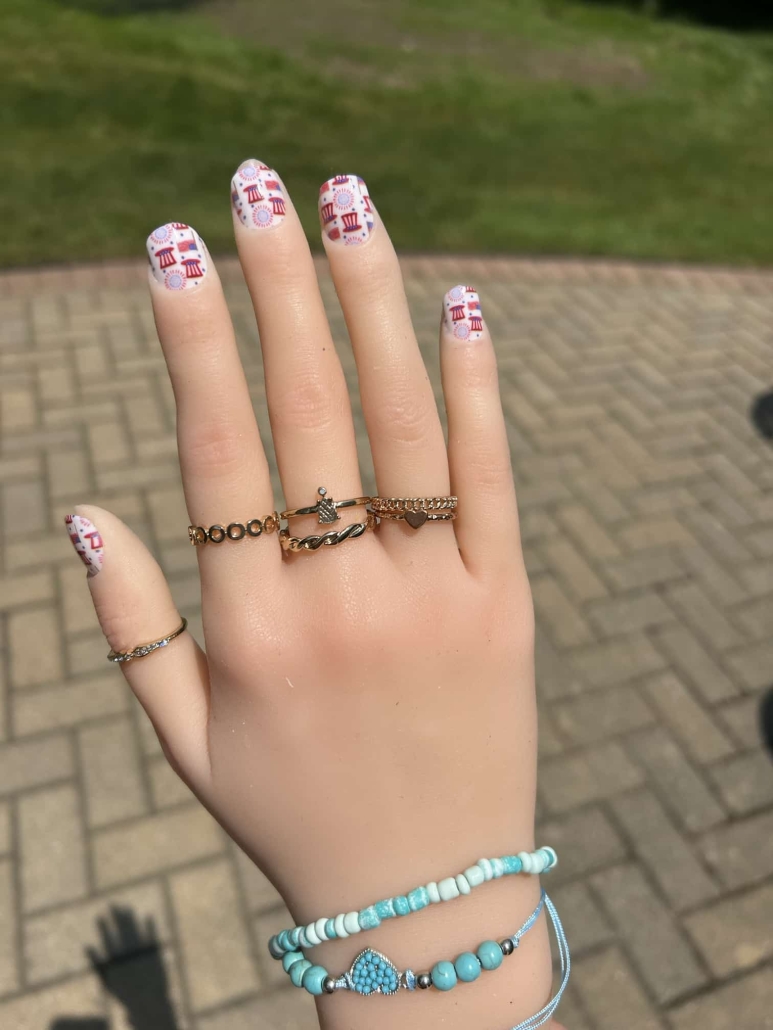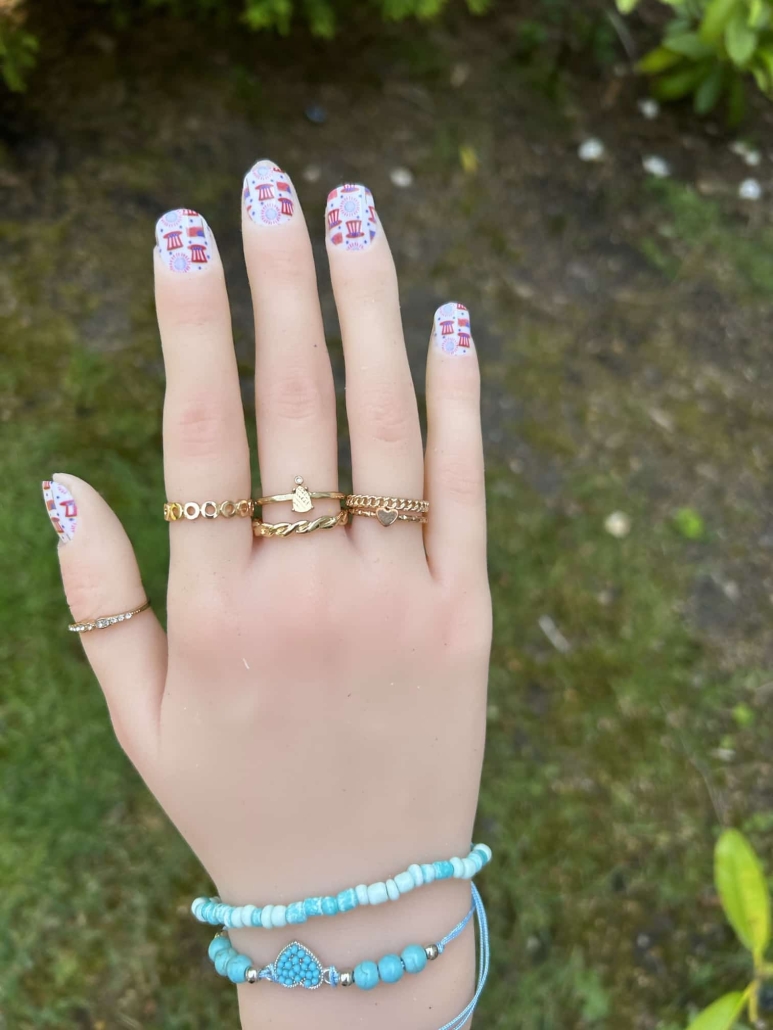 Simple Patriotic Nails
Royal Blue and White Nails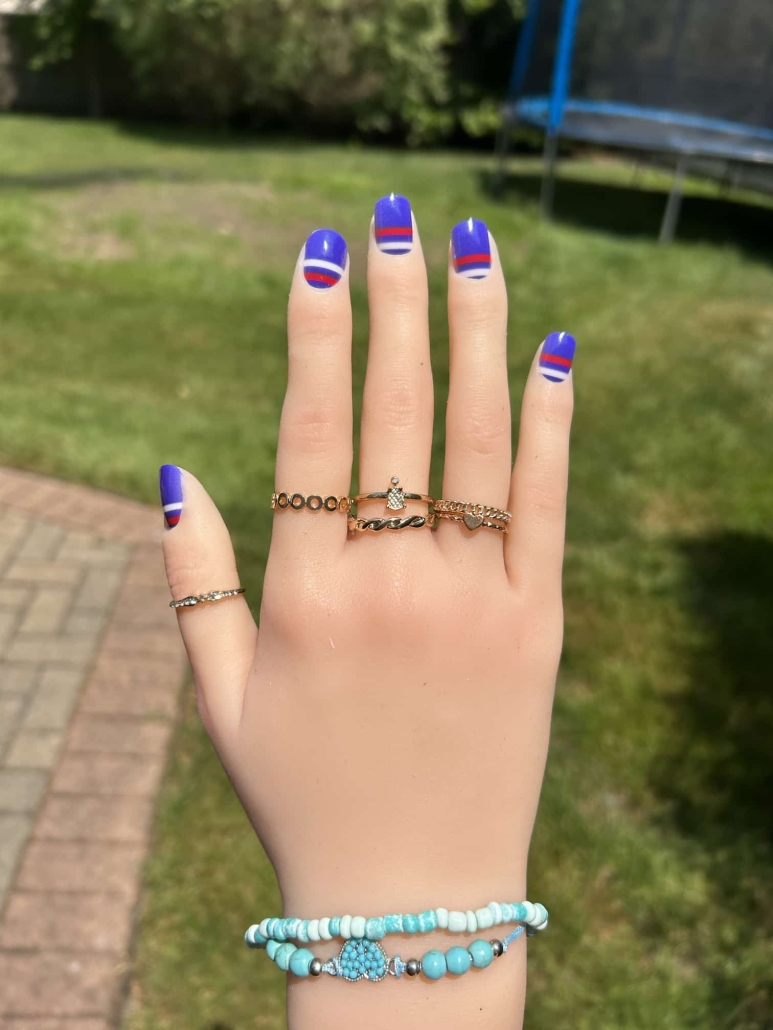 Red and Blue Nails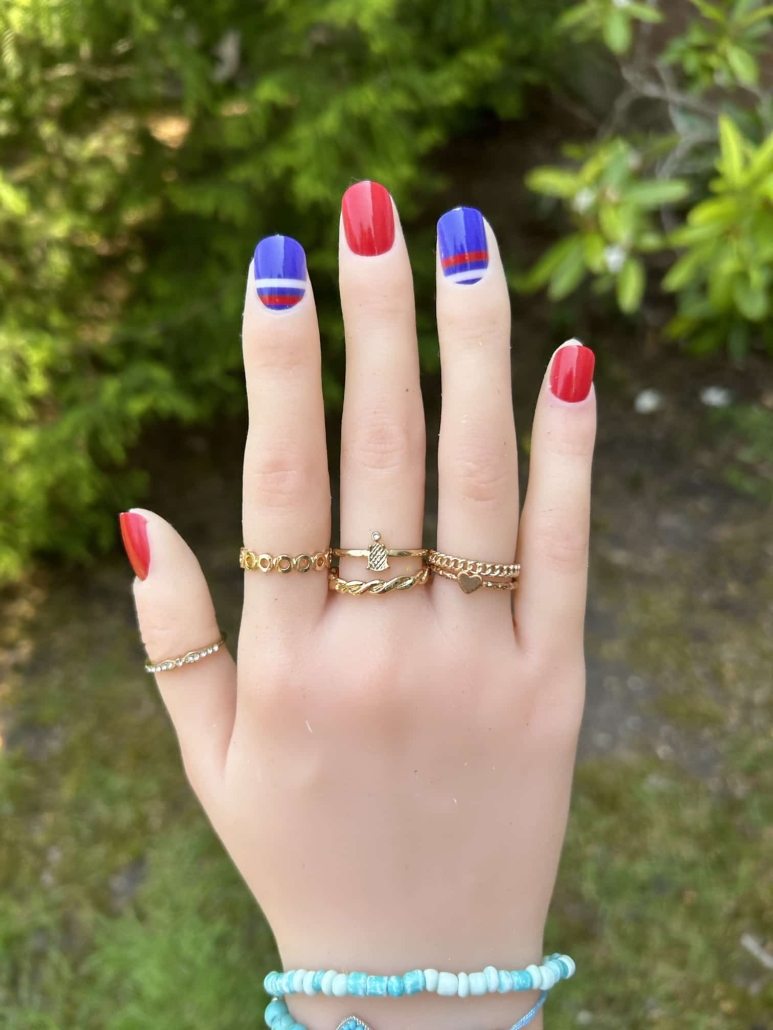 Acrylic 4th of July Nails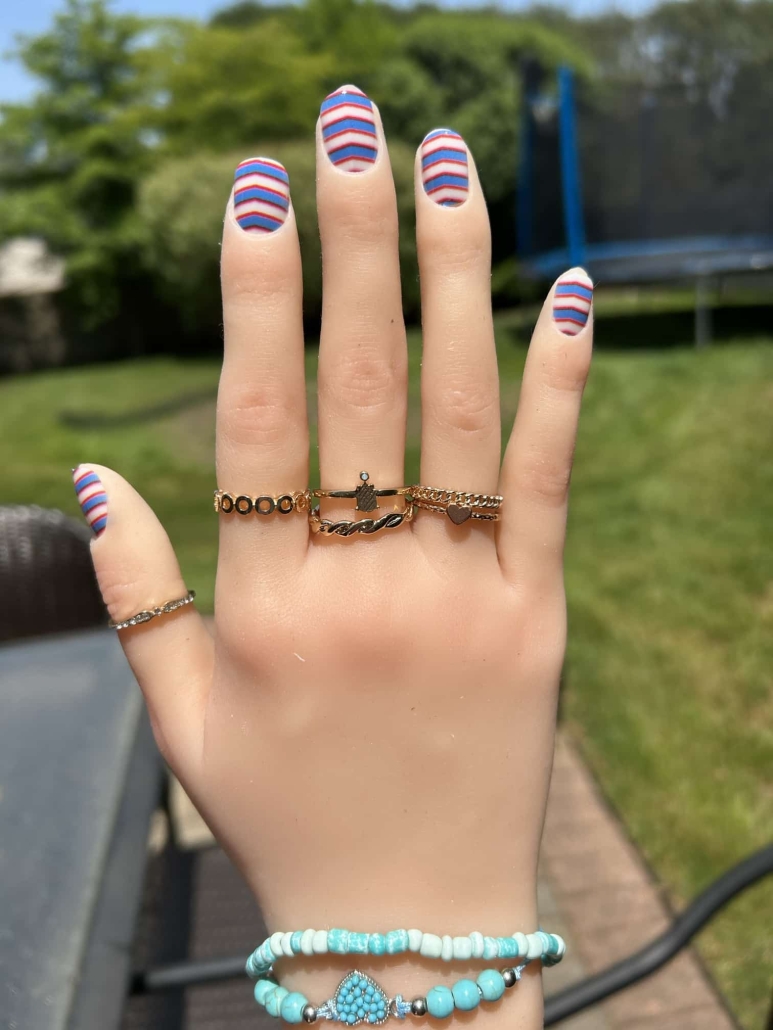 If you're looking for more July nails, check out July Nail Ideas, Designs, Colors.
https://vibrantguide.com/wp-content/uploads/2023/06/IMG_2279-compressed.jpeg
2016
1512
Anna
https://vibrantguide.com/wp-content/uploads/2019/01/logo2.png
Anna
2023-06-09 15:39:53
2023-06-09 15:45:42
4th of July Nail Designs & Ideas