What to Do in Sydney Nova Scotia

Welcome to Sydney, Nova Scotia, a captivating coastal town located on the northeastern tip of Cape Breton Island. With its stunning natural beauty, fascinating history, and warm hospitality, Sydney offers a delightful mix of cultural experiences and scenic wonders. In this blog post, we will dive into the must-see attractions and activities that make Sydney an unforgettable destination. From the iconic Giant Violin and bustling Cruise Port to the charming streets lined with colorful shops, there's something for everyone in this maritime gem.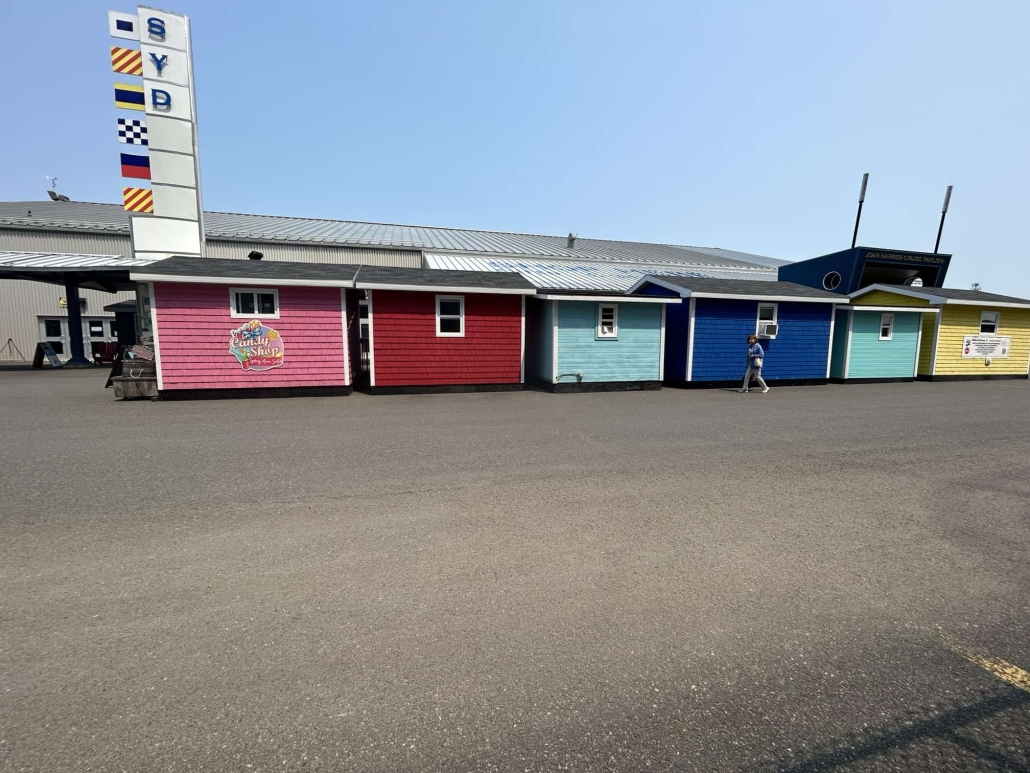 Directly Off the Ship: Colorful Shops and Lively Streets:
If you're arriving in Sydney via a cruise ship, get ready for an adventure right off the gangway! The cruise port is conveniently situated in the heart of downtown Sydney, putting you within walking distance of numerous attractions. As you step ashore, you'll be greeted by a vibrant scene of lively streets adorned with rows of picturesque, colorful buildings. These charming structures house a plethora of shops, boutiques, cozy cafes, and inviting restaurants. Take a leisurely stroll along Charlotte Street, where you'll discover unique souvenirs, locally crafted treasures, and delightful maritime-themed trinkets. It's the perfect opportunity to find that special keepsake and take a slice of Sydney's charm back home with you.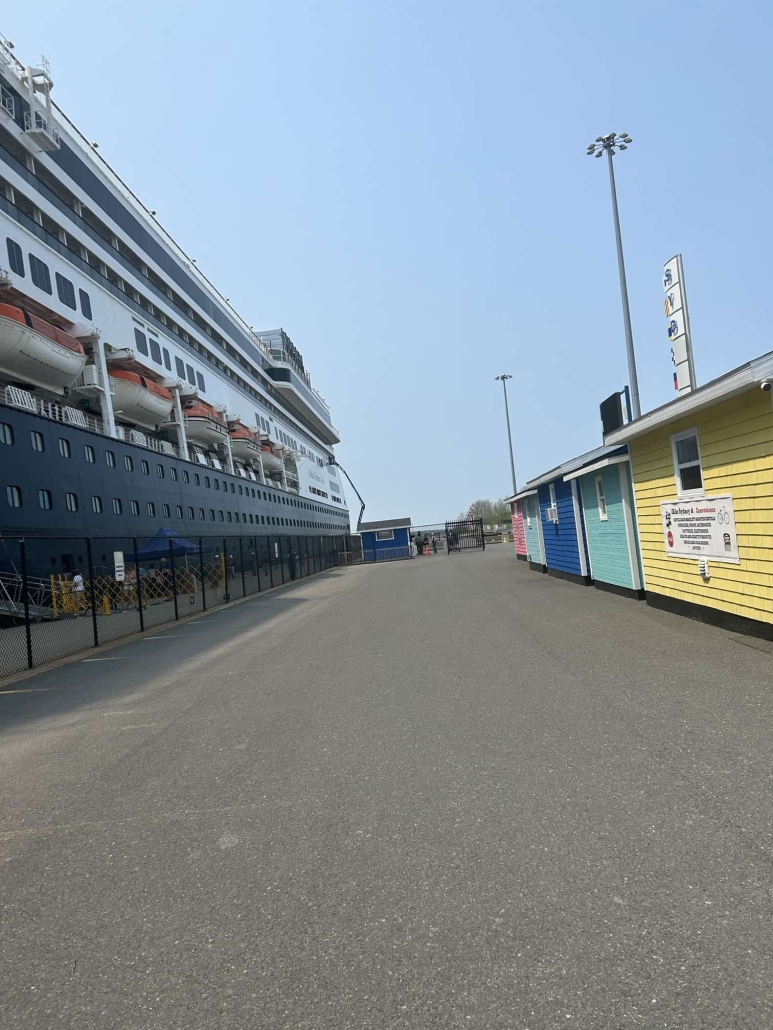 The World's Biggest Violin: A Melodic Landmark:
Prepare to be amazed by the world's largest violin, affectionately known as the "Big Fiddle," which proudly stands along the Sydney waterfront. This monumental structure is an iconic symbol of the town's rich musical heritage and deep-rooted love for traditional Celtic music. Erected in 2005 as a tribute to the region's musical legacy and renowned fiddler, Buddy MacMaster, the Big Fiddle stands an impressive 60 feet tall, crafted from steel and fiberglass. Its grandeur and unique design make it an irresistible photo opportunity for visitors. Don't forget to capture this melodic landmark as a cherished memory of your time in Sydney.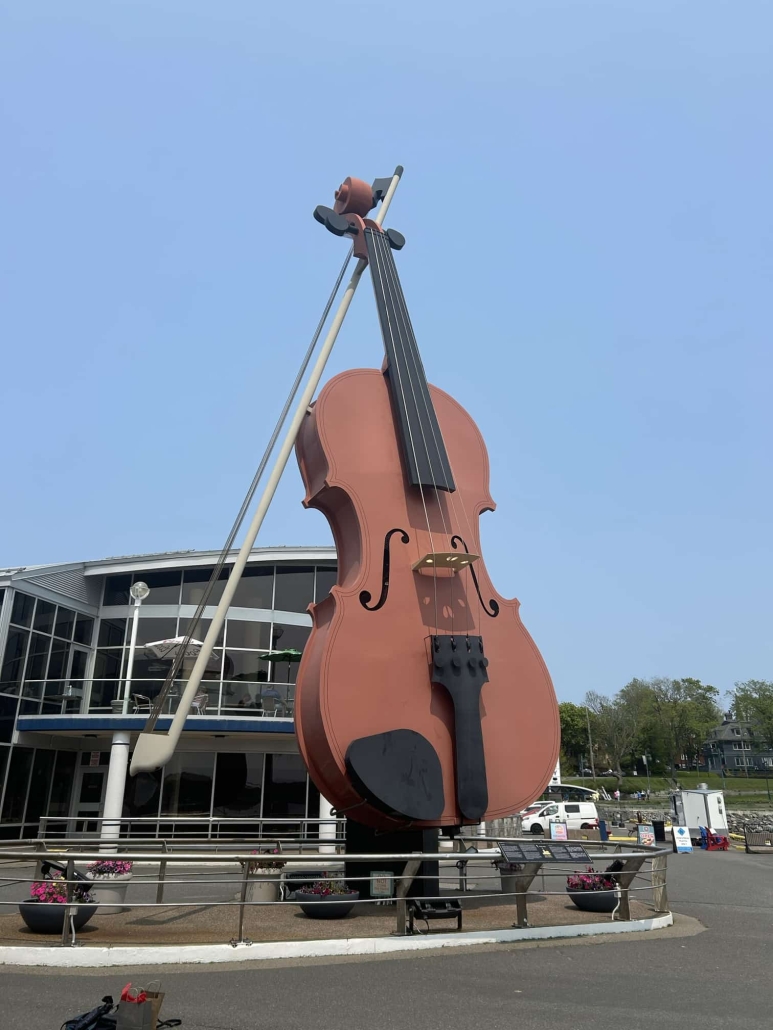 Exploring the Town: Captivating Gift Shops and Local Charm:
While guided tours are available to explore Sydney, one of the most delightful ways to soak up the town's ambiance is by simply meandering through its streets. Allow yourself to get lost in the enchanting charm, interact with friendly locals, and relish the picturesque harbor views that greet you at every turn. As you wander, be sure to pop into the captivating gift shops scattered throughout the town. These quaint stores offer an eclectic array of locally made crafts, exquisite jewelry, and artistic creations that encapsulate the essence of Sydney. Take your time to browse through their collections, as you're bound to stumble upon a unique gem that resonates with your taste or serves as a heartfelt gift for someone dear.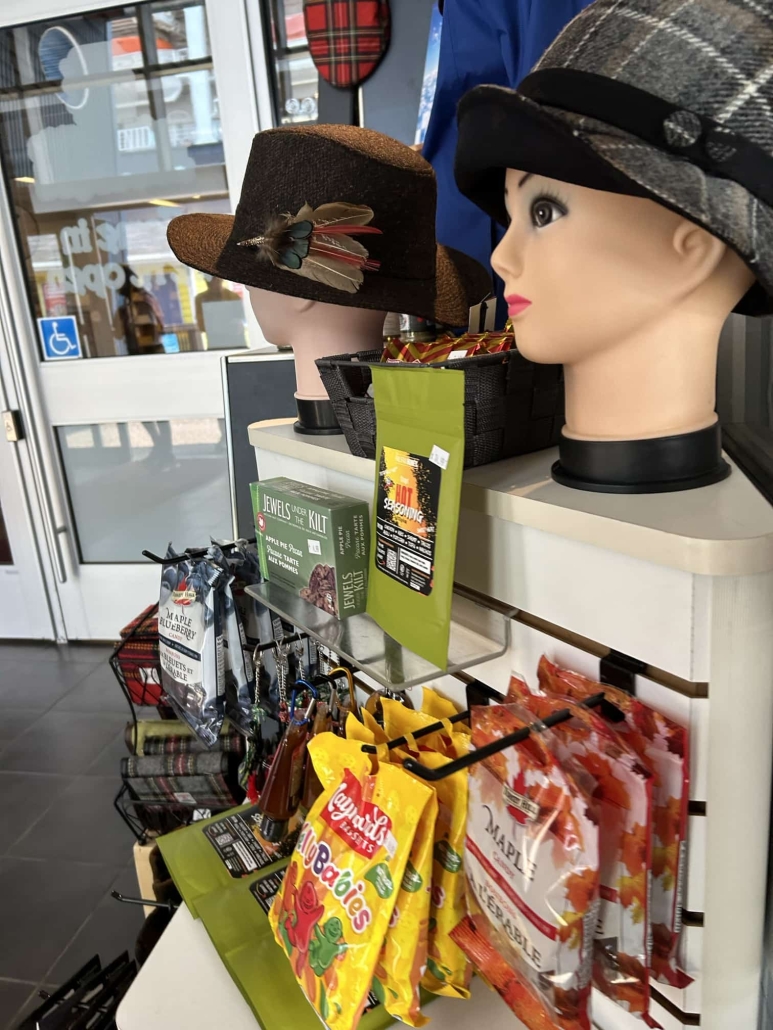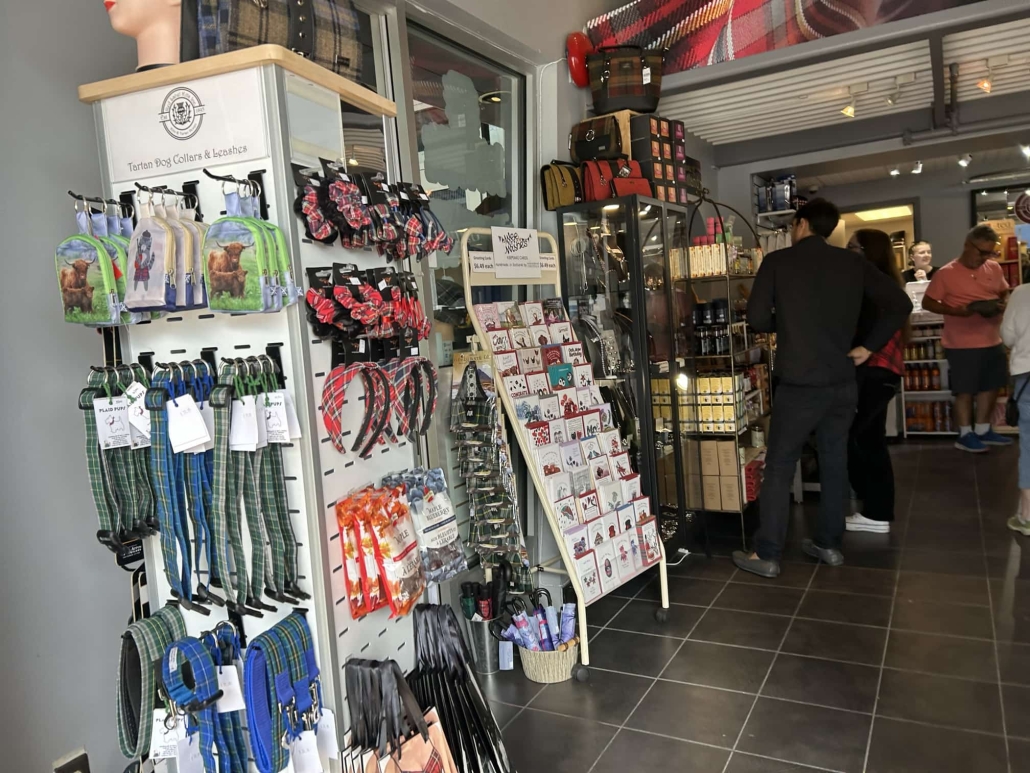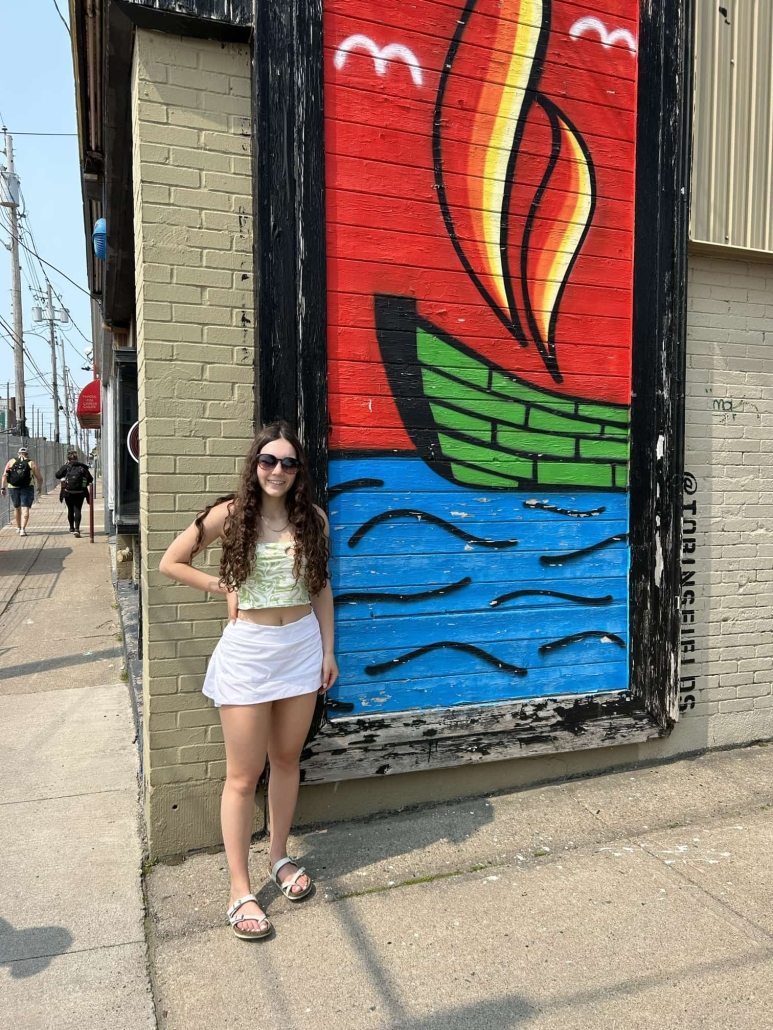 Unveiling the Past: Sydney's History Center and Delightful Gift Shop
Immerse yourself in the captivating history of Sydney at the renowned History Center, a haven for those seeking to uncover the stories that shaped this remarkable coastal town. Housed within its walls is a treasure trove of exhibits and displays that take you on a journey through time, offering a glimpse into the rich heritage and vibrant culture of Sydney. From the early days of settlement to the industrial boom and the town's maritime significance, the History Center provides a comprehensive overview of Sydney's fascinating past.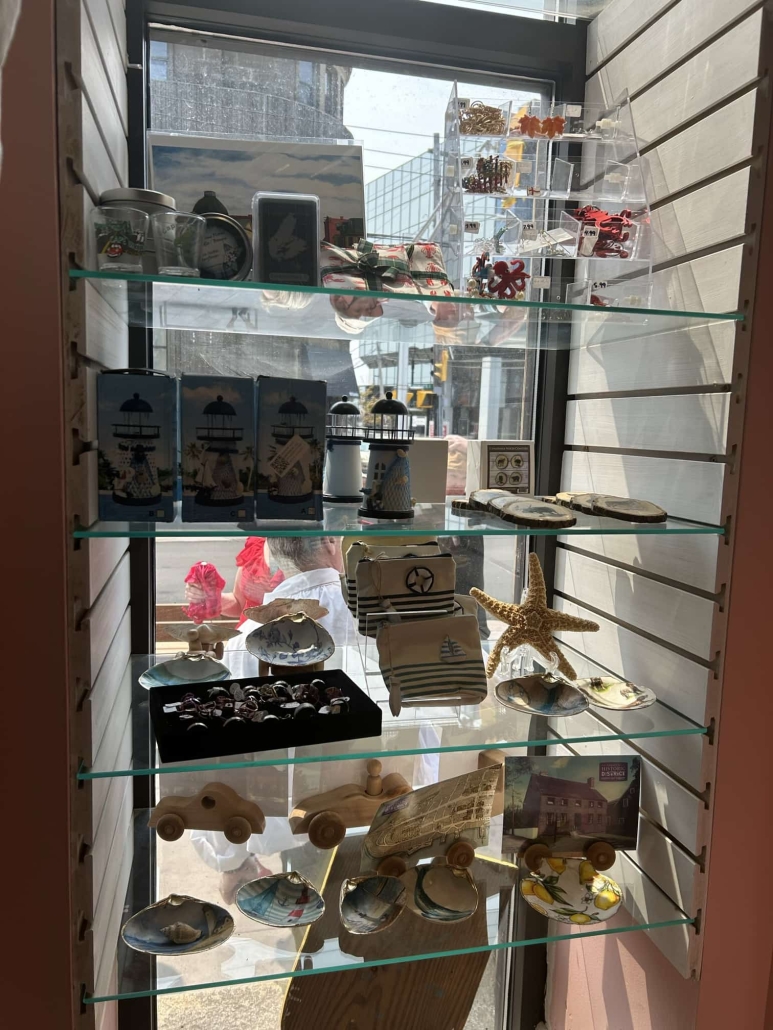 Step inside and wander through the carefully curated exhibits, which showcase historical artifacts, photographs, and interactive displays that bring the past to life. Knowledgeable guides are on hand to share intriguing tales and anecdotes, making your visit an immersive and educational experience. Delve into the stories of the hardworking coal miners, the bustling harbor, and the growth of the community throughout the years.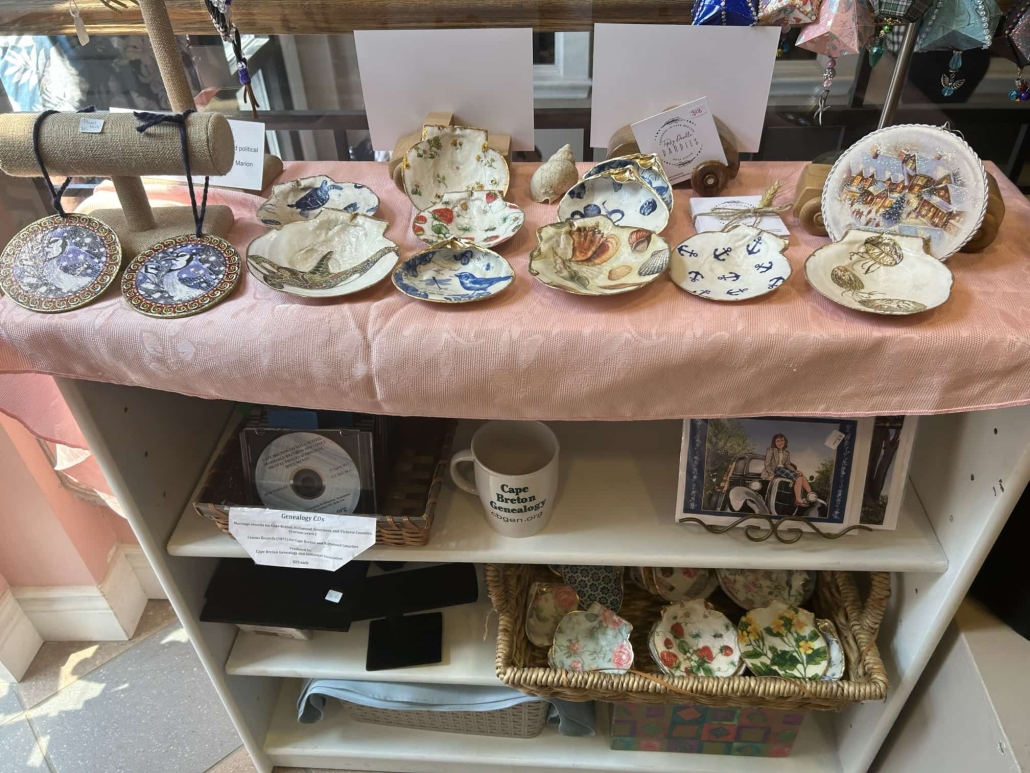 After exploring the exhibits, make sure to stop by the center's adorable gift shop, where you'll find a delightful array of locally themed souvenirs, books, and unique trinkets. Whether you're looking for a small keepsake or a thoughtful gift for a history enthusiast, the gift shop offers a charming selection of items that beautifully reflect the spirit of Sydney. From handmade crafts to locally sourced products, every purchase supports the center's mission of preserving and promoting the town's heritage.
Take a piece of Sydney's history with you as you browse through the collection of books chronicling the town's captivating stories or select a charming memento adorned with the iconic symbols of Sydney. The gift shop is a hidden gem where you can find the perfect souvenir to cherish your visit or share a piece of Sydney's heritage with loved ones back home.
Visiting the History Center and its delightful gift shop provides a wonderful opportunity to connect with the rich past of Sydney while supporting the preservation of its unique history. Step into the center, soak in the stories, and leave with a meaningful keepsake that will serve as a lasting reminder of your journey through time in this vibrant coastal town.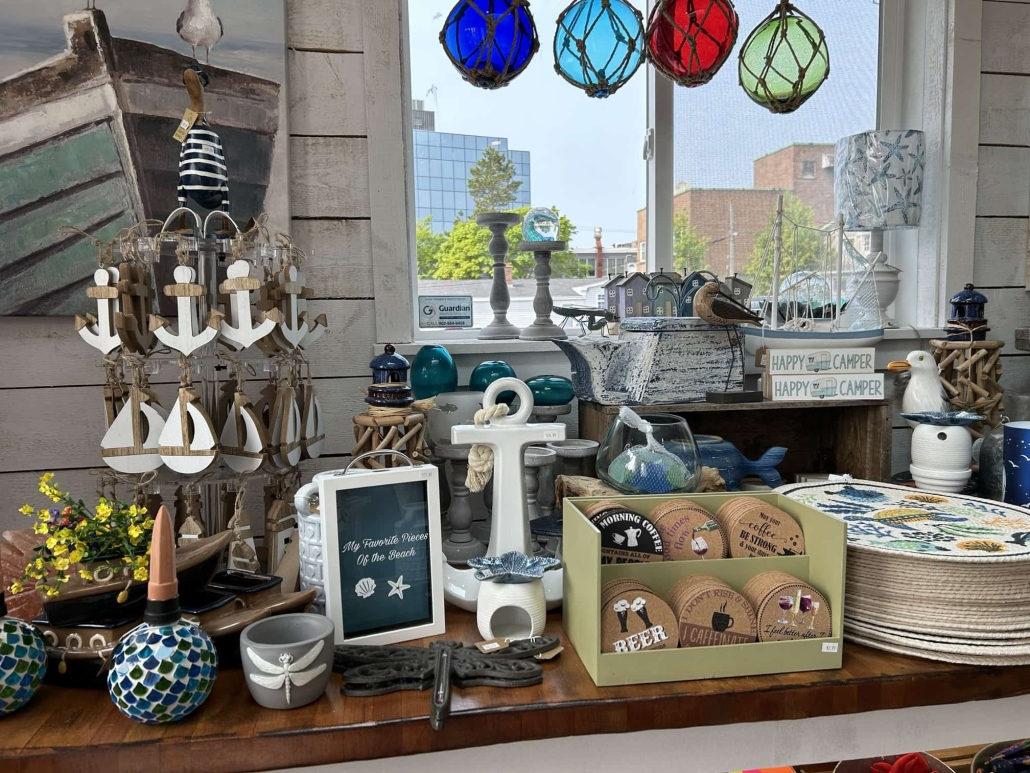 Pittman Hall Craft Fair: A Showcase of Local Talent:
If you find yourself in Sydney during the summer months, make a point to visit Pittman Hall, conveniently located near the cruise port. Here, you'll have the pleasure of experiencing the renowned Craft Fair, a bustling event that celebrates the exceptional talents of local artisans. From intricately handcrafted pottery and handwoven textiles to one-of-a-kind jewelry pieces, the fair showcases the creativity and skill of Sydney's artistic community. It's the perfect opportunity to support local talent while acquiring remarkable keepsakes that hold the true spirit of Sydney.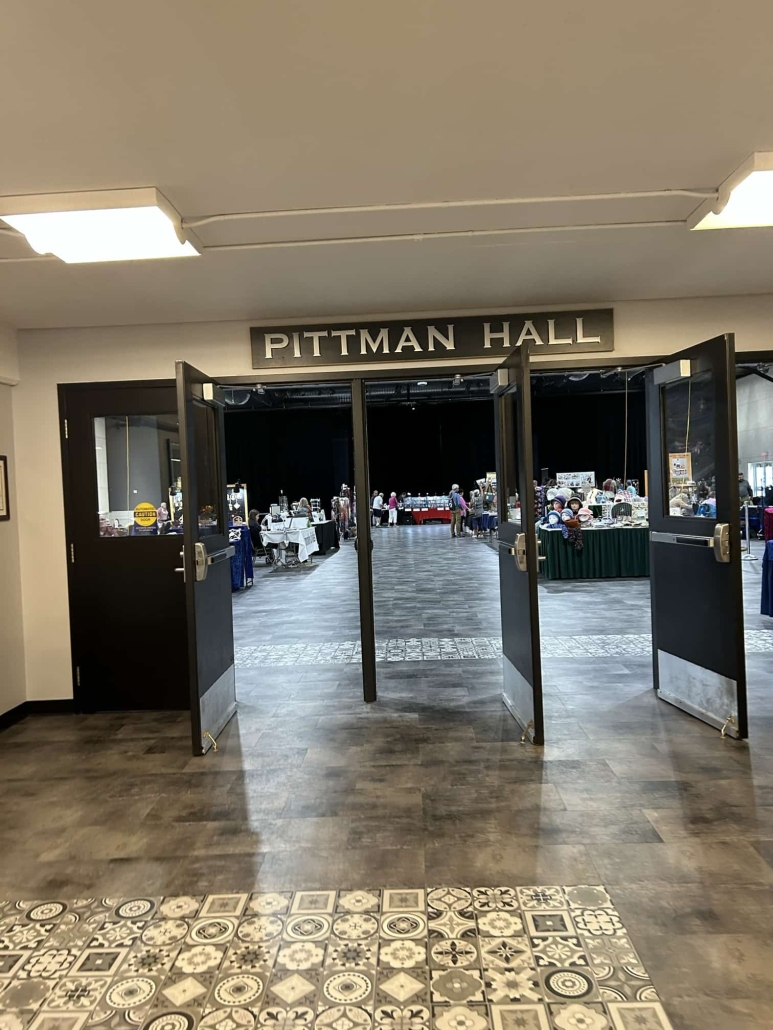 Sydney, Nova Scotia, invites you to embark on an enchanting journey filled with captivating experiences. From the iconic Giant Violin and the lively streets adorned with colorful shops to the opportunity to discover unique gifts that embody the town's essence, Sydney is sure to leave a lasting impression. Whether you're exploring on foot or taking part in the vibrant Pittman Hall Craft Fair, embrace the charm and hospitality of this coastal haven and create cherished memories that will stay with you for years to come.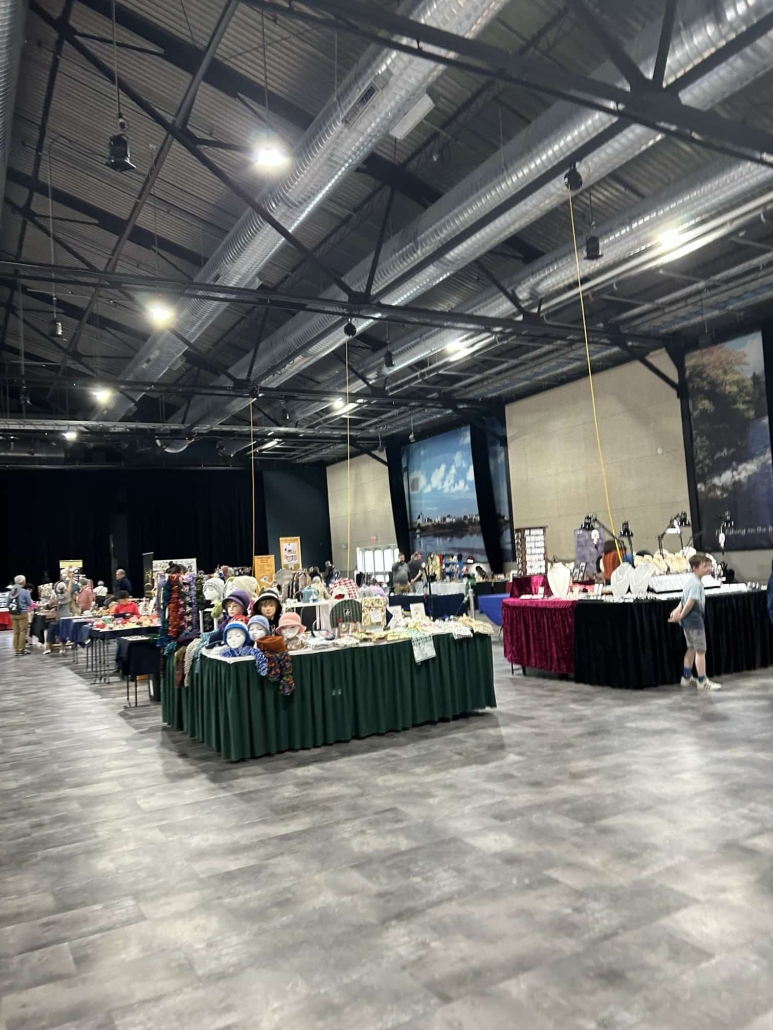 https://vibrantguide.com/wp-content/uploads/2023/06/IMG_2718-compressed.jpeg
2016
1512
Anna
https://vibrantguide.com/wp-content/uploads/2019/01/logo2.png
Anna
2023-06-23 15:53:20
2023-06-23 15:53:20
What to Do in Sydney Nova Scotia