These blue French tip nails are absolutely stunning! They are simple, but still add a lot of color and cheerfulness to your look. They are very versatile and are perfect for almost any occasion and almost any time of the year! They go with so many different outfits, and you are sure to absolutely love them!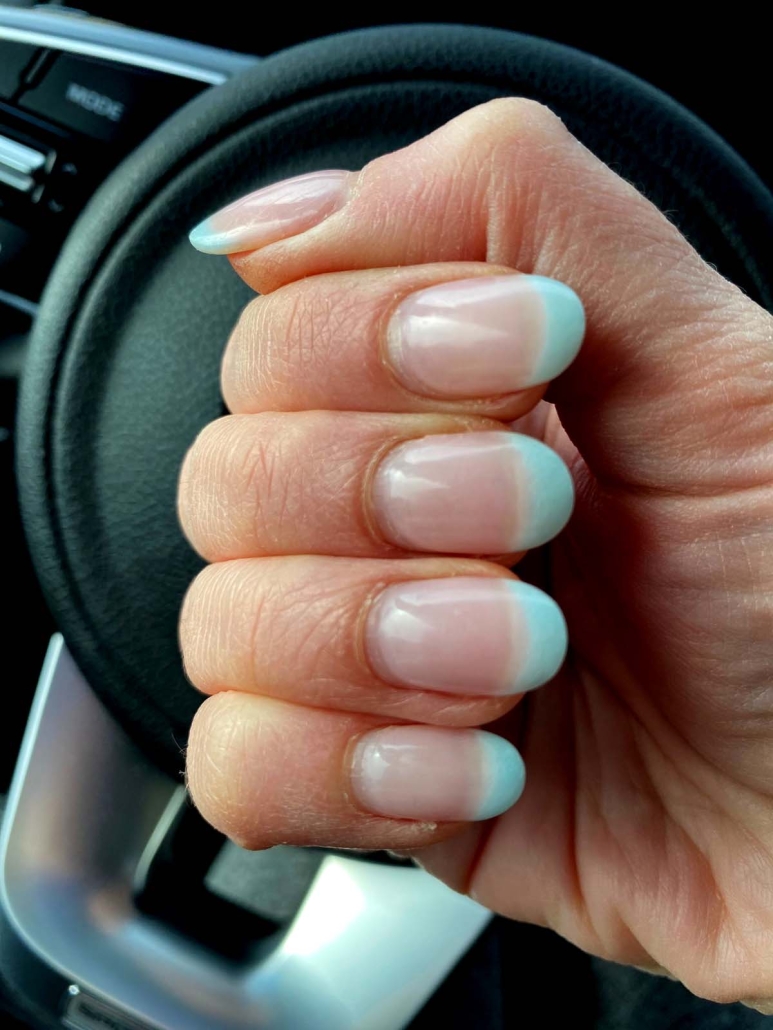 These light blue nails with french tips make great nails for the spring and summer time. Spring and summer are the perfect times to go with lighter more pastel colors. These light blue french nails will look great with light or white outfits and will look great on your next vacation!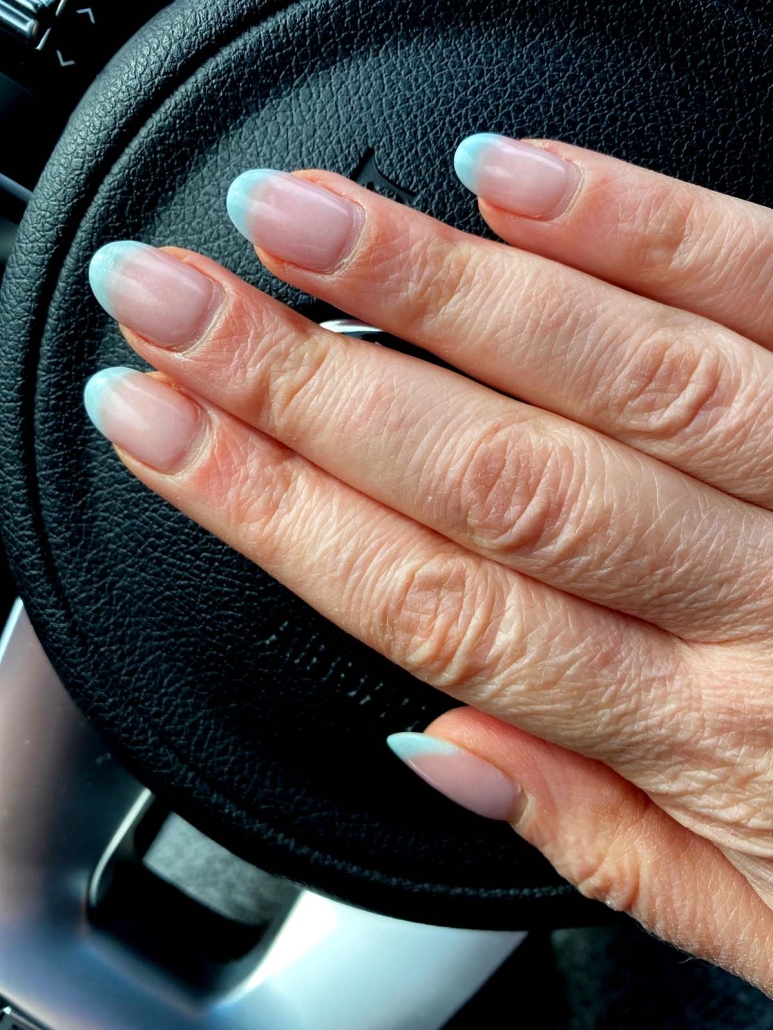 These nails also are great for school or work. French nails are super trendy, but are also simple and elegant. They still are cheerful and exciting without being too distracting. I always struggle with finding cute nail looks with cute colors that aren't too over the top. These nails check all of the boxes!
There are so many different ways to change up or add to these light blue French nails. First, you can add some different designs on the nail. You can get butterfly stickers (they sell them on Amazon and most nail websites) and add one blue butterfly to each nail.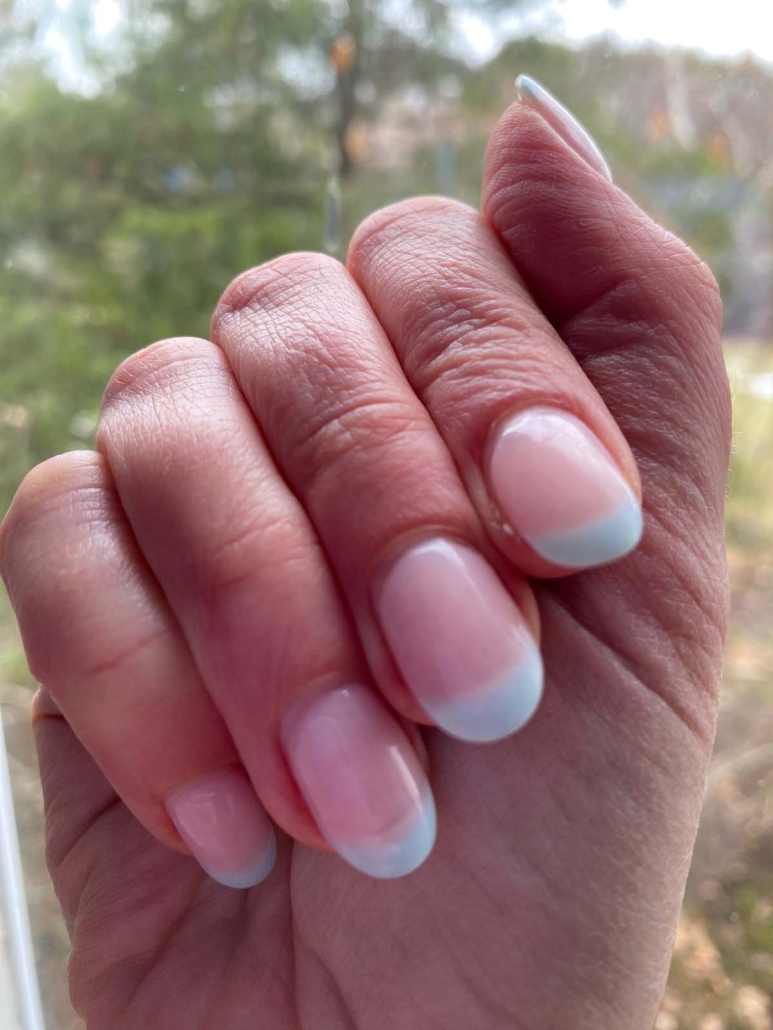 You can also change up the amount of nails that are French tips. For example, you can make the first third and pinky finger solid nails, and you can make your second and fourth finger French nails.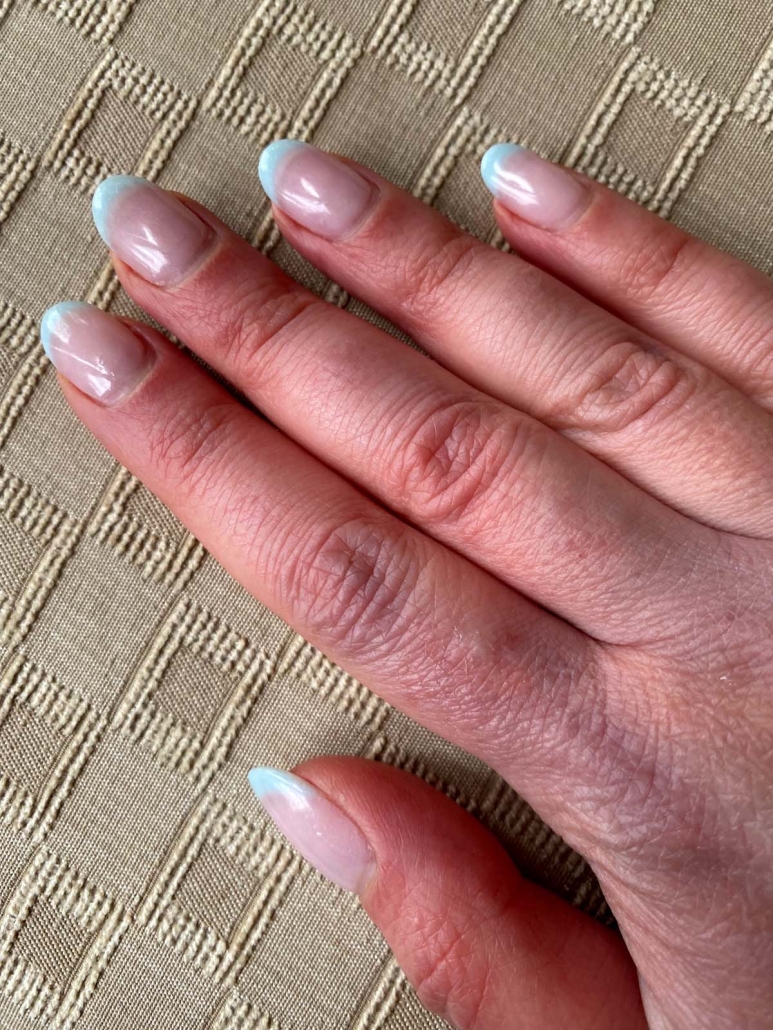 You can also change up the color of the French tips, of course. If you want a more wintery look, try a darker shade of blue. You can also go for an even lighter shade of blue for a more subtle look. If you want your nails to be bolder, go for a bright blue color. Of course, you can also ditch the blue and go for a pastel pink, yellow, or any color you can think of. Or you can do a multicolor French tip look. Make sure to get creative with these nails!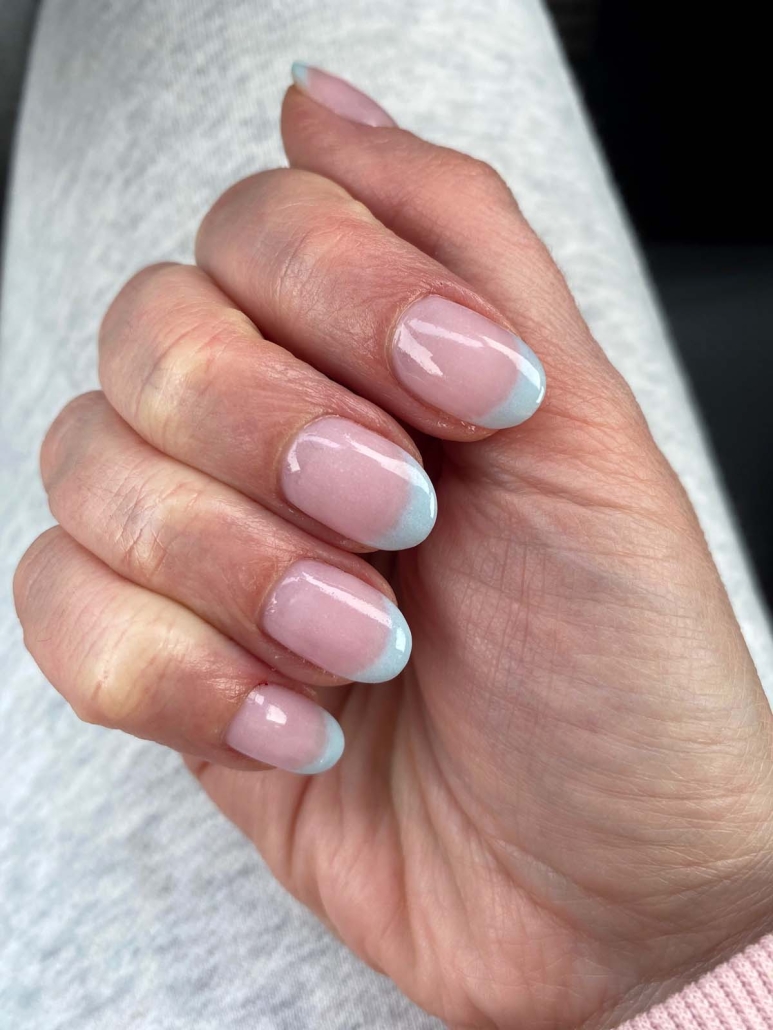 These nails are super easy to recreate! First, take a nude base and paint 2 layers on. I prefer a true nude base, but you can also do a pink-tinted base for a different look. Next, with an ultra thin brush, paint on the blue French tips. You can do 2 layers of the French tips for the most bright look. Finally, finish with a top coat and let the nails dry. It is that easy!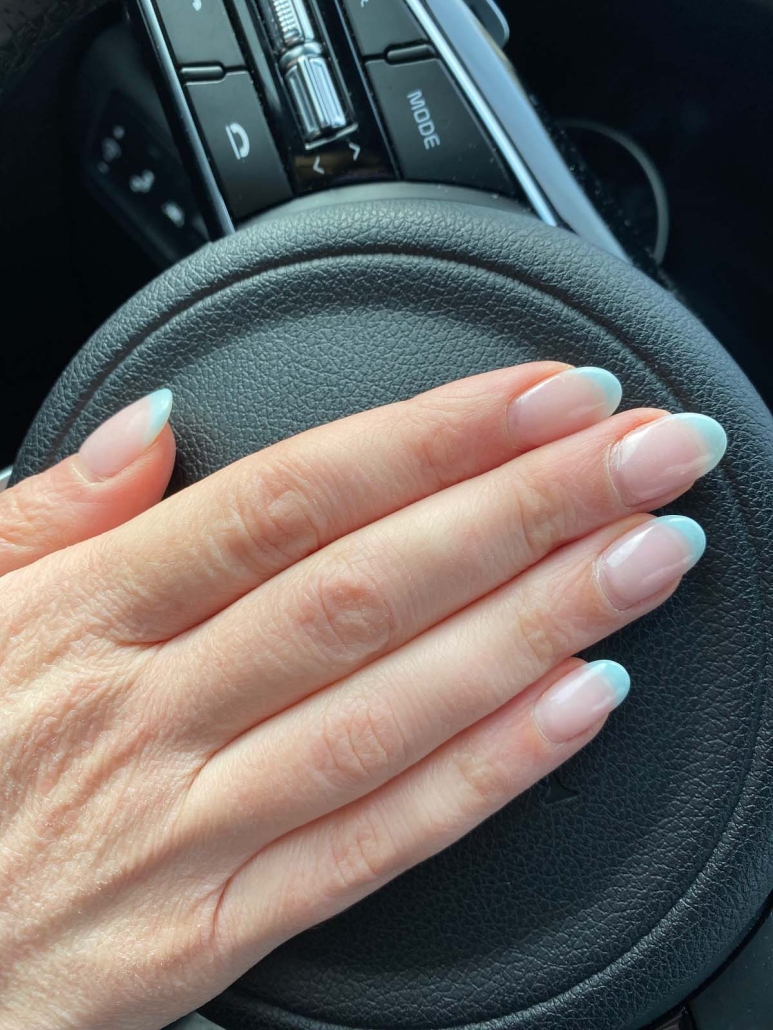 If you want more nail looks like these, check out Spring Nail Ideas, Designs, Colors.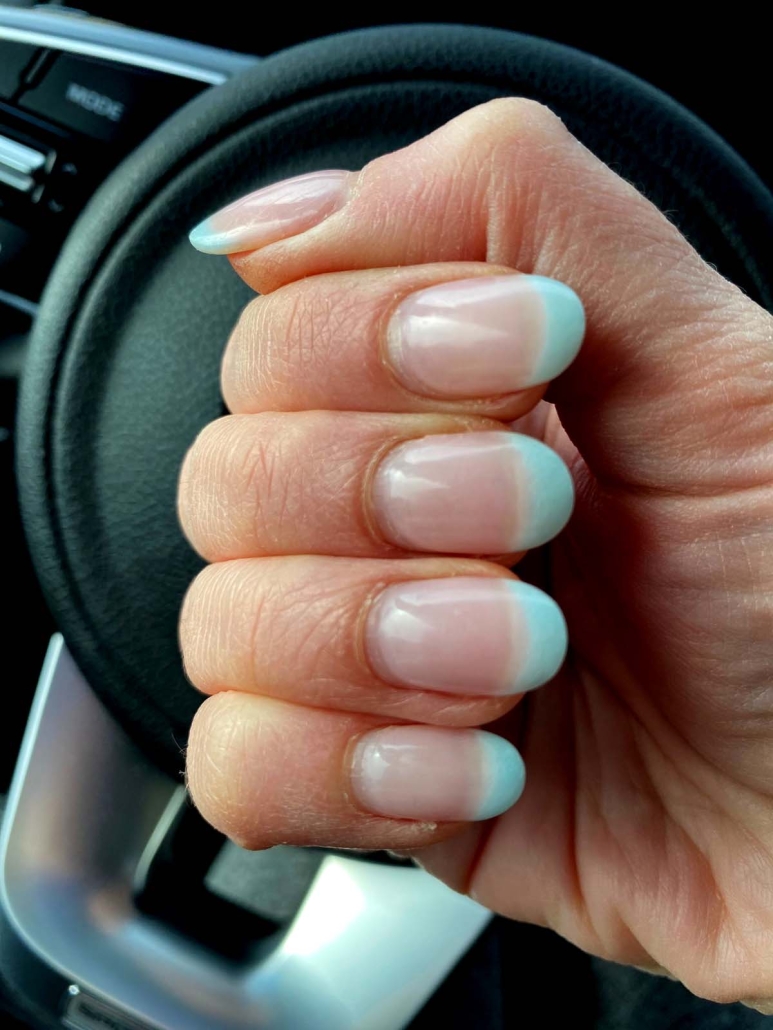 https://vibrantguide.com/wp-content/uploads/2023/03/blue-french-tips-nails-6.jpg
1600
1200
Anna
https://vibrantguide.com/wp-content/uploads/2019/01/logo2.png
Anna
2023-04-04 23:40:18
2023-04-04 23:40:18
Blue French Tip Nails