Summer House Santa Monica Review

Situated in the trendy and flourishing neighborhood of Lincoln Park, Chicago, Summer House Santa Monica is a culinary gem that combines California's sunny vibes with a vibrant dining experience. From its cheerful exterior with ample space for outdoor dining to the bright and welcoming interior adorned with plants and greenery, Summer House Santa Monica offers a delightful escape from the hustle and bustle of city life. With its cute decor, picture-perfect spots, friendly staff, and a menu that tantalizes the taste buds, this restaurant promises an unforgettable dining experience.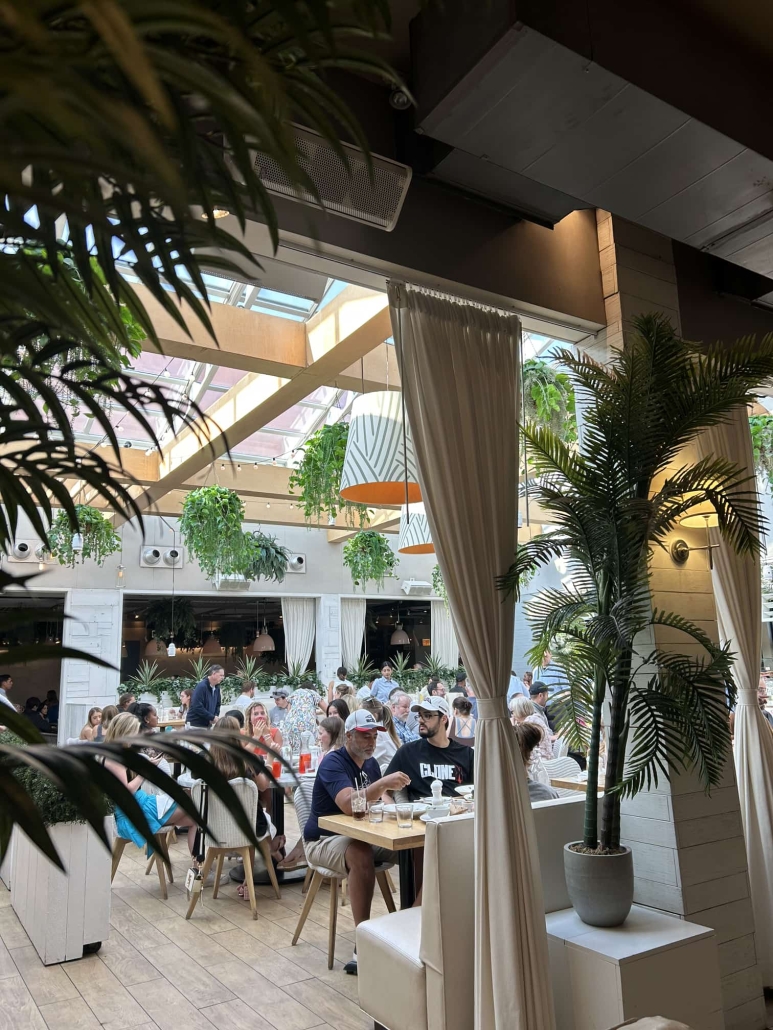 Cheerful Exterior and Spacious Outdoor Dining
Summer House Santa Monica beckons with a cheerful exterior, creating an instant sense of joy as you approach. The ample space for outdoor dining allows guests to enjoy their meals amidst a lively atmosphere. Whether you prefer a sunny spot or a cozy nook, the restaurant offers a variety of seating options to cater to your preferences. The vibrant ambiance, combined with the fresh air and buzzing energy of Lincoln Park, sets the stage for a memorable dining experience.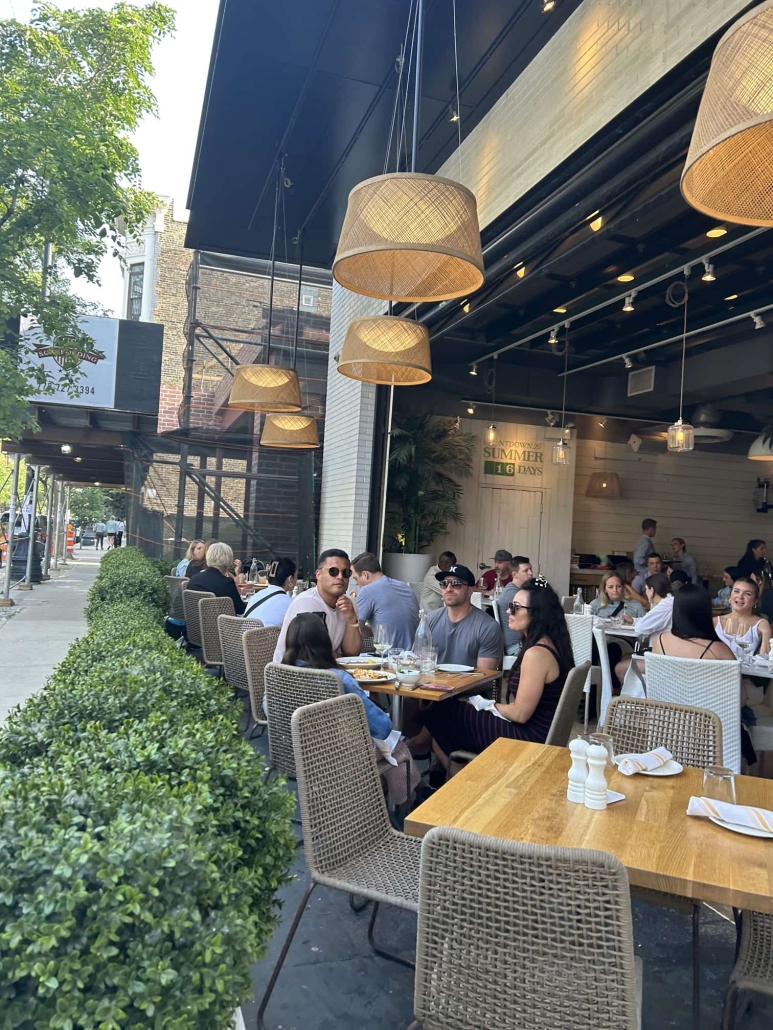 Bright and Welcoming Interior
Step inside Summer House Santa Monica, and you'll be greeted by a bright and welcoming interior that evokes the feeling of a sunny California day. The space is bathed in natural light, creating an uplifting and cheerful atmosphere. The thoughtful incorporation of plants and greenery adds a refreshing touch, infusing the space with a sense of tranquility. As you settle into your seat, you'll feel transported to a coastal oasis, ready to embark on a culinary journey.

Cute Decor and Picture-Worthy Spots
Summer House Santa Monica is adorned with cute decor that adds a playful and whimsical touch to the dining experience. From colorful accents to charming furnishings, every corner of the restaurant invites you to capture picture-perfect moments. There are plenty of spots where you can snap Instagram-worthy photos, whether it's against the vibrant backdrop of the restaurant or amidst the stylish seating areas. The cute decor creates a backdrop that is both delightful and visually appealing.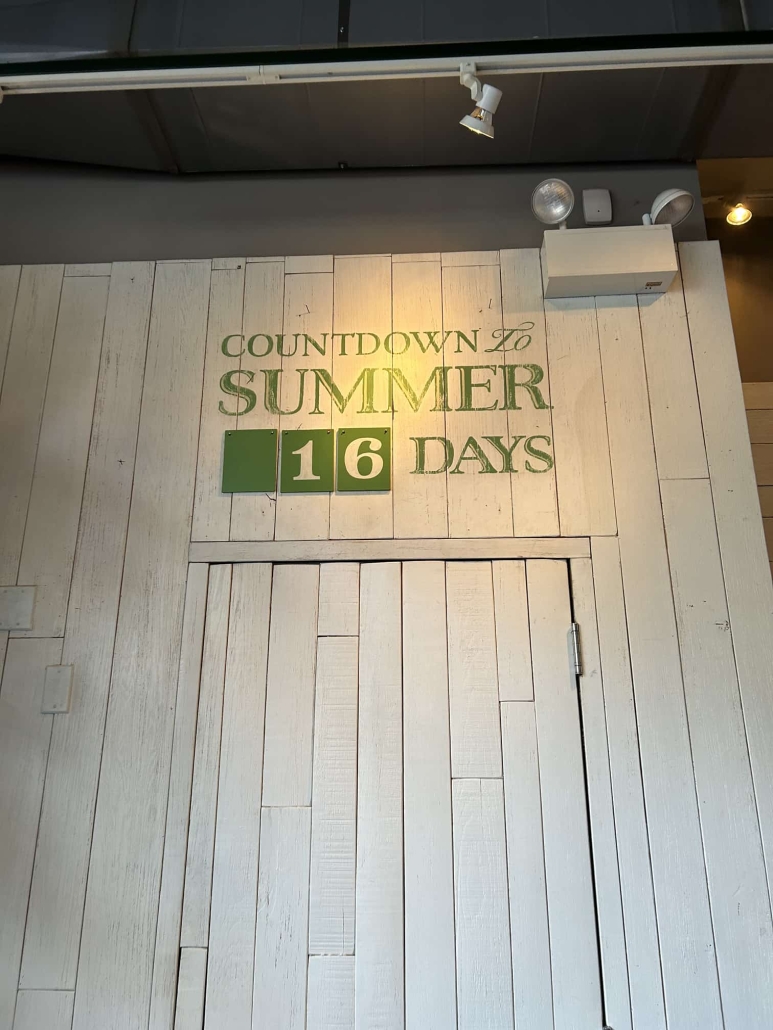 Friendly Staff and Impeccable Service
The staff at Summer House Santa Monica exemplify warmth and hospitality. From the moment you step foot in the restaurant, their friendly smiles and attentive service make you feel right at home. The staff members are knowledgeable about the menu and are always ready to assist with recommendations or accommodate special requests. Their genuine care for the guests enhances the overall dining experience, ensuring that you are well taken care of from start to finish.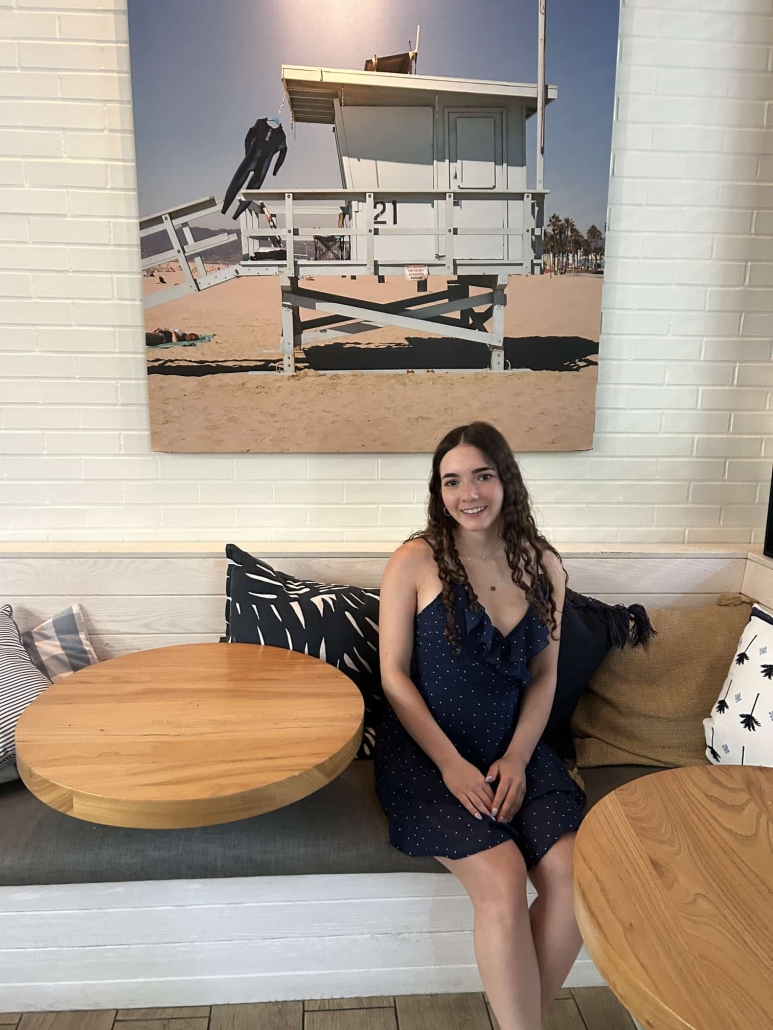 The Culinary Delights
Now, let's turn our attention to the true star of the show—the food. Summer House Santa Monica's menu is a culinary delight, offering a fusion of California-inspired flavors and innovative twists. Here are a couple of standout dishes that are sure to leave a lasting impression:
Unique Flavor of the Mushroom Pizza
During my visit, I had the pleasure of indulging in the mushroom pizza at Summer House Santa Monica. The combination of earthy mushrooms, savory cheese, and fragrant herbs created a flavor profile that was both unique and satisfying. The thin and crispy crust provided a perfect canvas for the toppings, allowing the flavors to meld harmoniously. Each bite was a delightful experience, showcasing the culinary creativity that sets Summer House Santa Monica apart.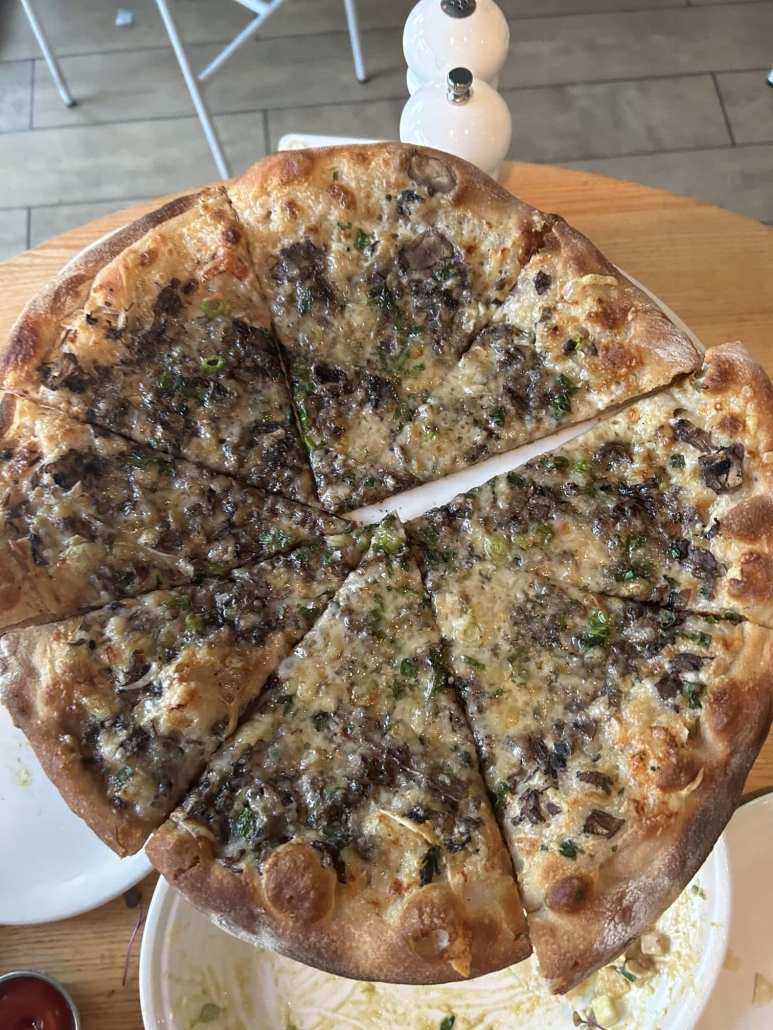 Savor the Bolognese with Meatball Pasta
Another standout dish that captivated my taste buds was the bolognese with meatball pasta. The rich and robust bolognese sauce, paired with tender meatballs and perfectly cooked pasta, created a comforting and hearty dish. The flavors were well-balanced, and each element complemented the other, resulting in a symphony of taste. This dish exemplified the culinary craftsmanship that Summer House Santa Monica is known for.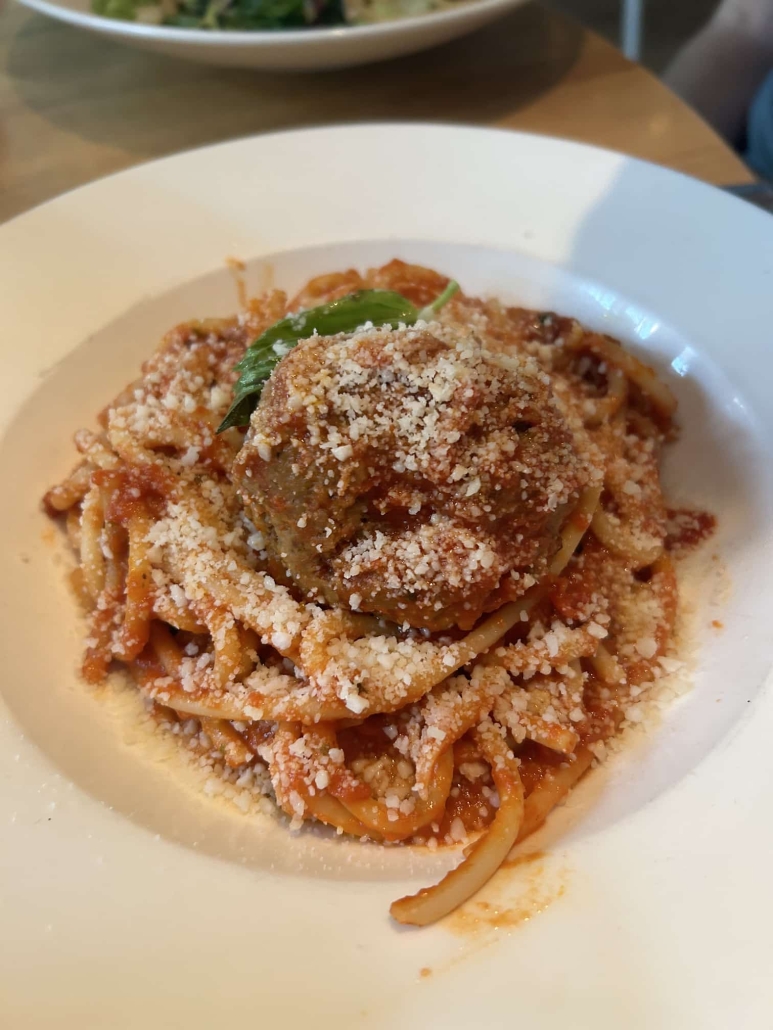 Memorable Graduation Celebration
To make your special occasions truly memorable, Summer House Santa Monica goes the extra mile. During my graduation celebration, the staff surprised me with a delightful rainbow sprinkle cookie accompanied by a scoop of creamy ice cream. The cookie was a delicious treat, beautifully presented and adorned with vibrant sprinkles. It was a thoughtful gesture that added an extra layer of joy and celebration to the dining experience.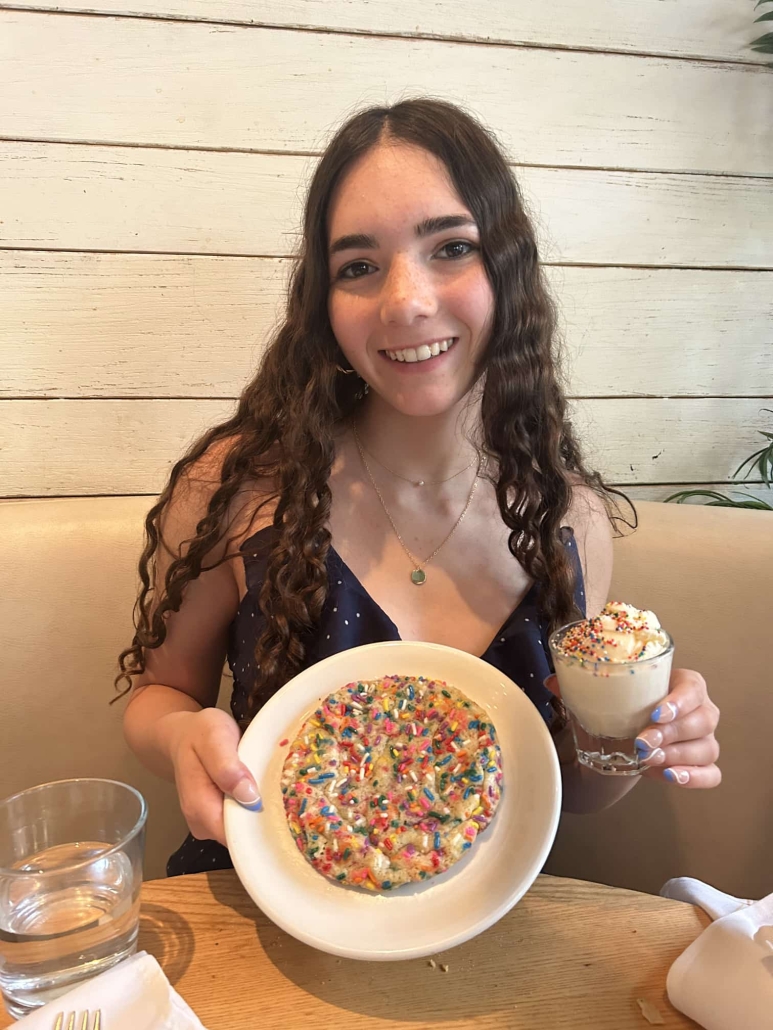 The Bakery and Trendy Appeal
Summer House Santa Monica boasts a bakery that tempts guests with an array of mouthwatering pastries. From flaky croissants to decadent cakes, the bakery showcases a variety of treats to satisfy your sweet tooth. The trendy appeal of Summer House Santa Monica has made it a popular destination among locals and tourists alike. To ensure you secure a spot at this sought-after establishment, it is recommended to make a reservation in advance, especially during peak times.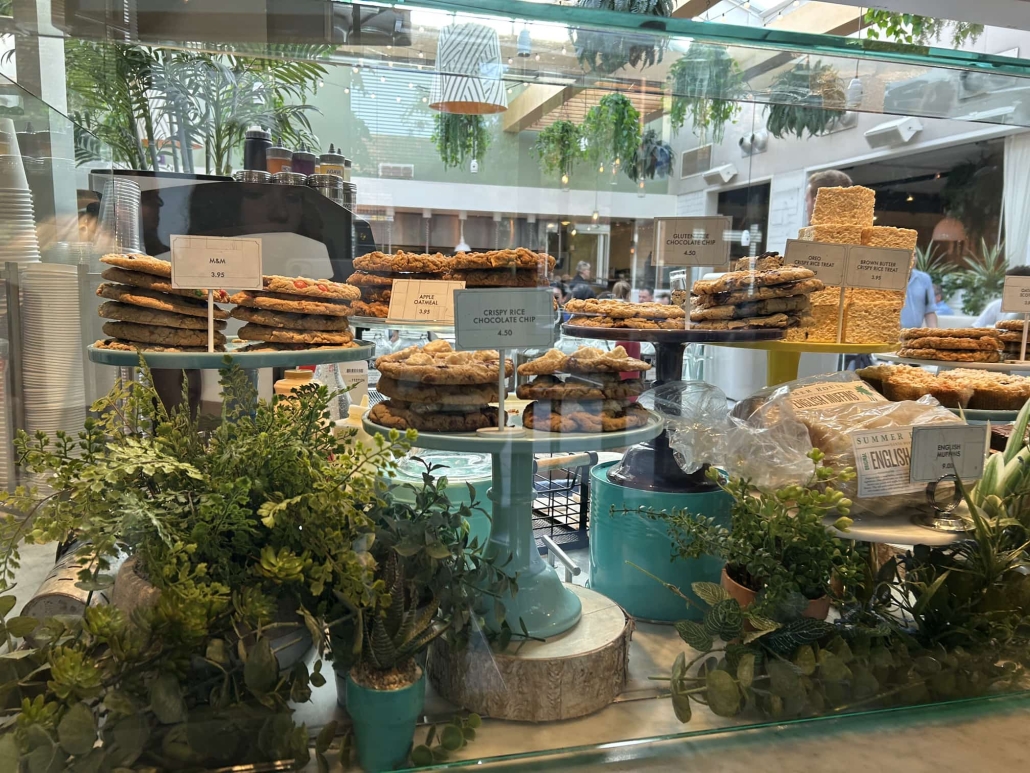 Summer House Santa Monica in Lincoln Park, Chicago, is a vibrant culinary haven that seamlessly blends the spirit of California with a lively dining experience. From its cheerful exterior and spacious outdoor dining to the bright and welcoming interior adorned with plants and greenery, every aspect of the restaurant exudes warmth and charm. The cute decor and abundance of picture-worthy spots add an extra layer of delight to your visit. With friendly staff, impeccable service, and a menu that showcases unique flavors, Summer House Santa Monica creates a dining experience that is both memorable and satisfying. Whether you're savoring the mushroom pizza or indulging in the bolognese with meatball pasta, each bite is a testament to the culinary excellence that awaits. And for those with a sweet tooth, the bakery offers a tantalizing selection of pastries to satisfy every craving. As a trendy and popular destination, Summer House Santa Monica invites you to make a reservation and immerse yourself in a vibrant dining adventure that will leave you longing to return.
https://vibrantguide.com/wp-content/uploads/2023/06/IMG_1963-compressed.jpeg
2016
1512
Anna
https://vibrantguide.com/wp-content/uploads/2019/01/logo2.png
Anna
2023-06-10 01:44:39
2023-06-10 01:44:39
Summer House Santa Monica Review