Esthetic Bean Coffee Shop Boston

Welcome to Esthetic Bean Coffee Shop, a charming haven nestled in the heart of Boston. This hidden gem promises not only a delectable selection of beverages but also a delightful ambiance that will captivate your senses from the moment you arrive. With its cute exterior seating adorned with vibrant flowers and a cheerful interior bursting with decorative touches, Esthetic Bean is a must-visit destination for coffee lovers and food enthusiasts alike.
A Picturesque Exterior: Charming Seating with Blooming Flowers
Step into Esthetic Bean Coffee Shop and be greeted by a picturesque exterior seating area that sets the stage for a delightful coffee experience. Adorned with blooming flowers, the charming outdoor seating invites you to relax and enjoy your favorite beverage in the midst of Boston's vibrant energy.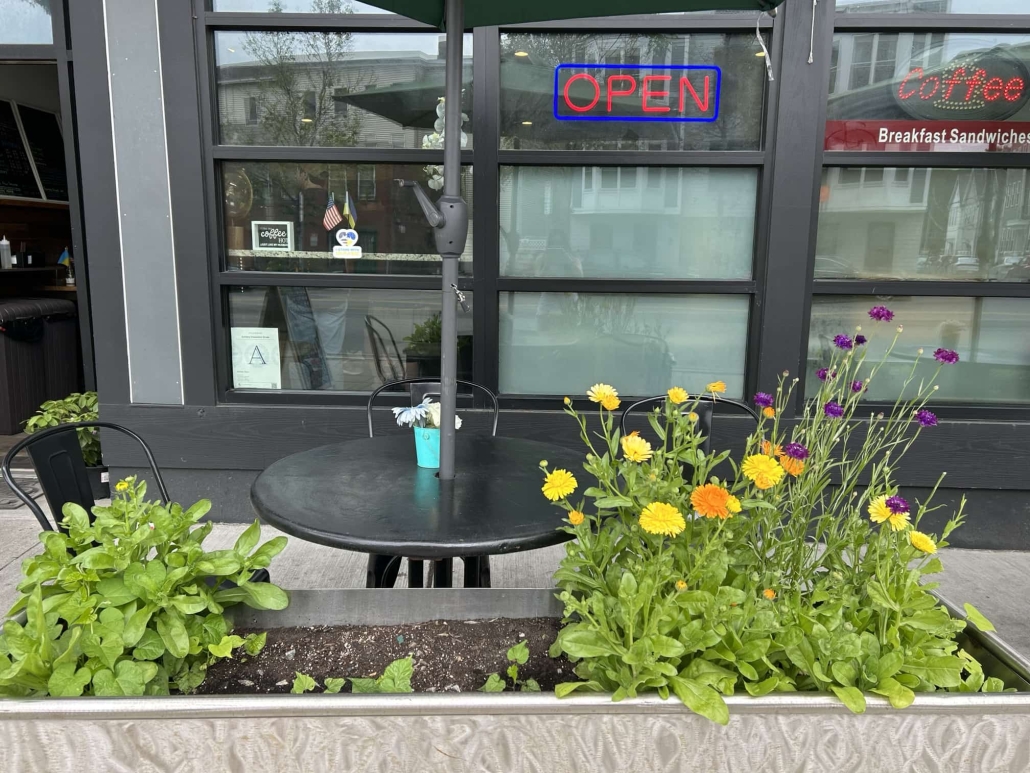 Cheerful and Cozy Interior: A Welcoming Ambiance
Once inside, you'll discover a cheerful and cozy interior that immediately puts you at ease. The ambiance of Esthetic Bean Coffee Shop is carefully crafted to create a warm and inviting atmosphere. With its thoughtful decor and comfortable seating, the interior provides the perfect setting for savoring your coffee and escaping the hustle and bustle of the city.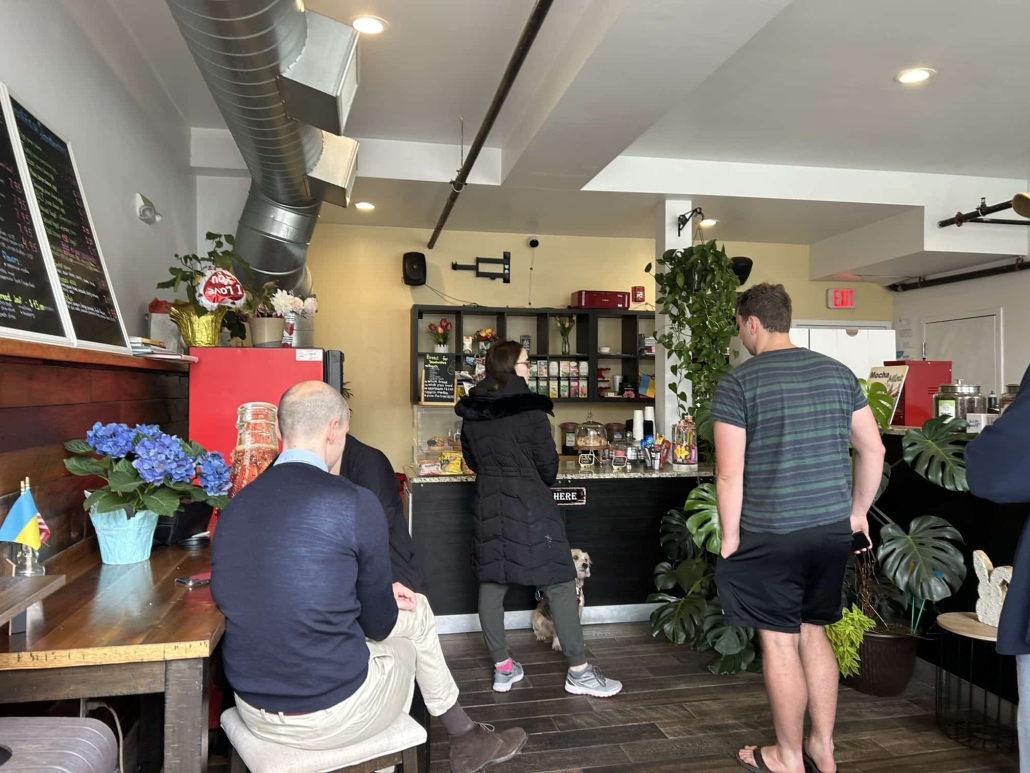 A Menu to Delight: Beverages and Delicious Lunch Options
Esthetic Bean Coffee Shop takes pride in offering a menu that caters to all tastes. Whether you're in the mood for a refreshing beverage or a satisfying meal, you'll find an array of options to choose from. The menu not only features a wide selection of coffee and tea beverages, but also includes a range of lunch options such as wraps and sandwiches. This ensures that you can indulge in a delightful meal while enjoying your favorite brew.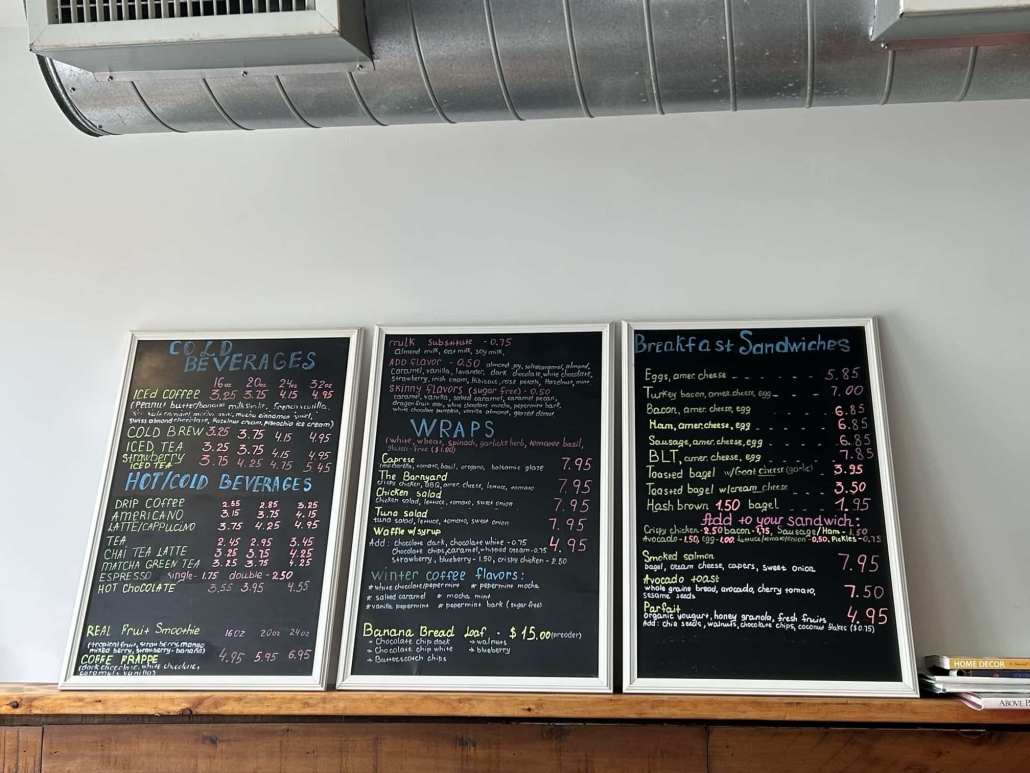 Tempting Treats: Delectable Pastries and Irresistible Muffins
No coffee experience is complete without a tempting array of treats, and Esthetic Bean Coffee Shop does not disappoint. The selection of pastries is sure to tempt your taste buds, with options ranging from flaky croissants to mouthwatering muffins. Indulge in these delectable offerings as the perfect accompaniment to your aromatic cup of coffee.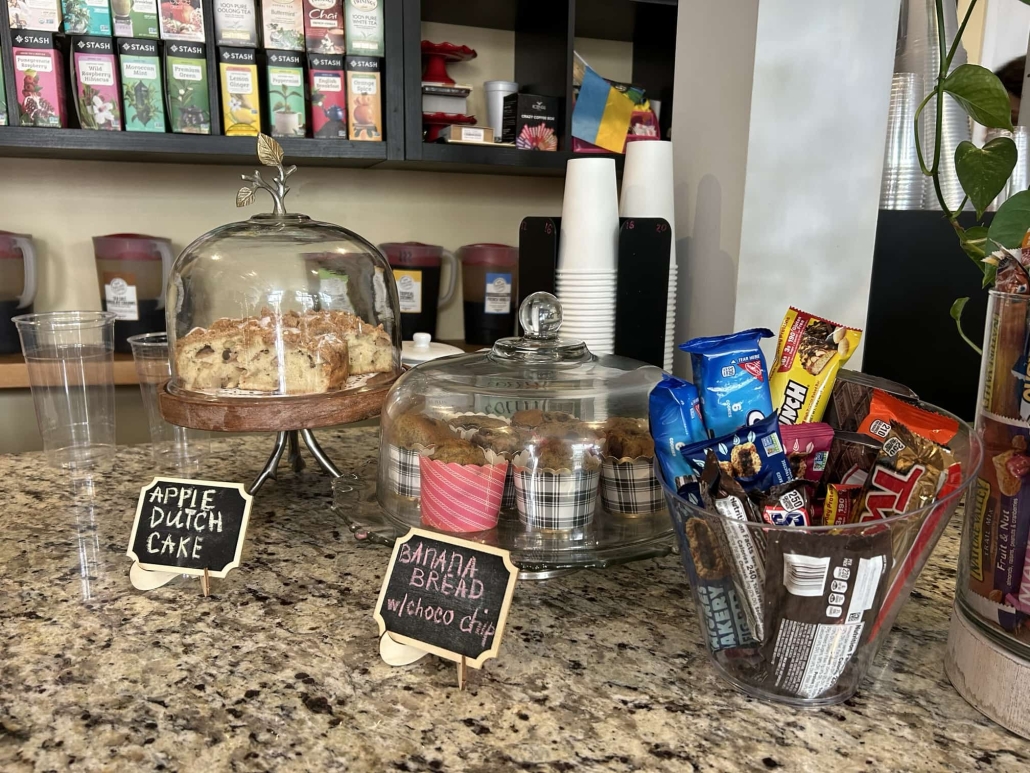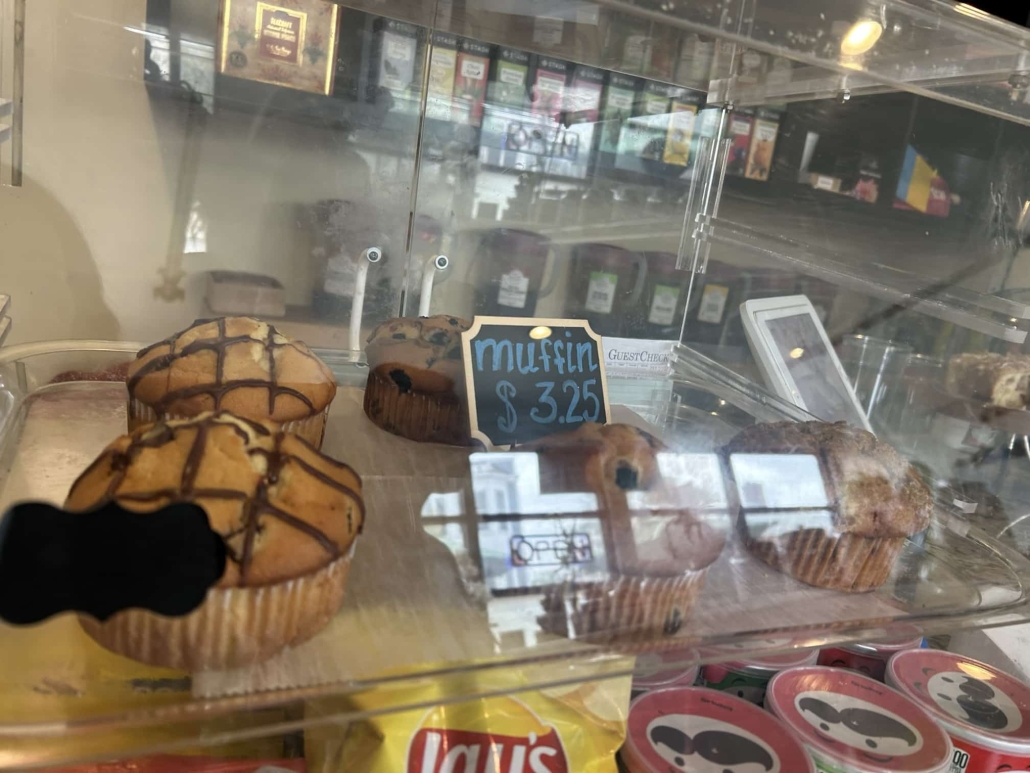 A Chocolate Cold Brew Sensation: A Must-Try Delight
When it comes to standout beverages at Esthetic Bean Coffee Shop, the Chocolate Cold Brew reigns supreme. This heavenly creation combines the rich, smooth flavors of cold brew coffee with a luscious chocolate twist. Served over ice, this indulgent concoction is a true treat for chocolate and coffee lovers alike. Prepare to be captivated by its exceptional taste and the perfect balance of flavors that will leave you craving more.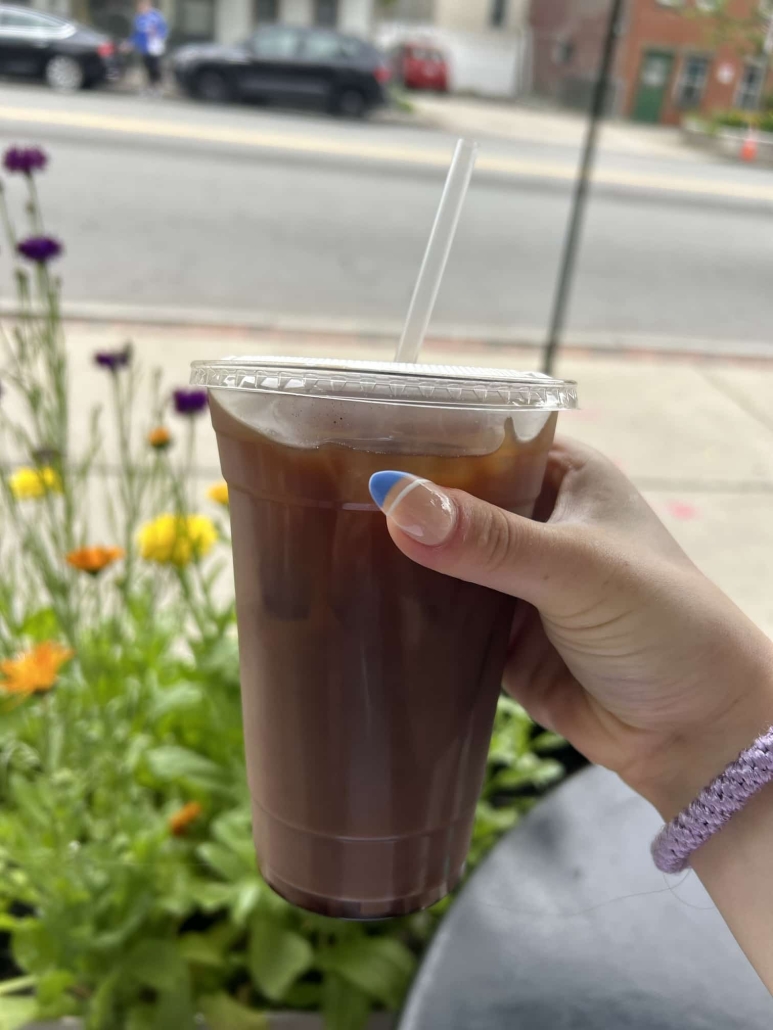 Irresistible Hot Coffee Creations: Almond Milk and Caramel Delight
For those seeking a comforting and flavorful hot coffee option, the combination of almond milk and caramel syrup is a must-try at Esthetic Bean Coffee Shop. The smoothness of almond milk complements the aromatic richness of the coffee, while the touch of caramel syrup adds a delightful sweetness. This harmonious blend creates a velvety and satisfying beverage that will warm your soul and satisfy your cravings.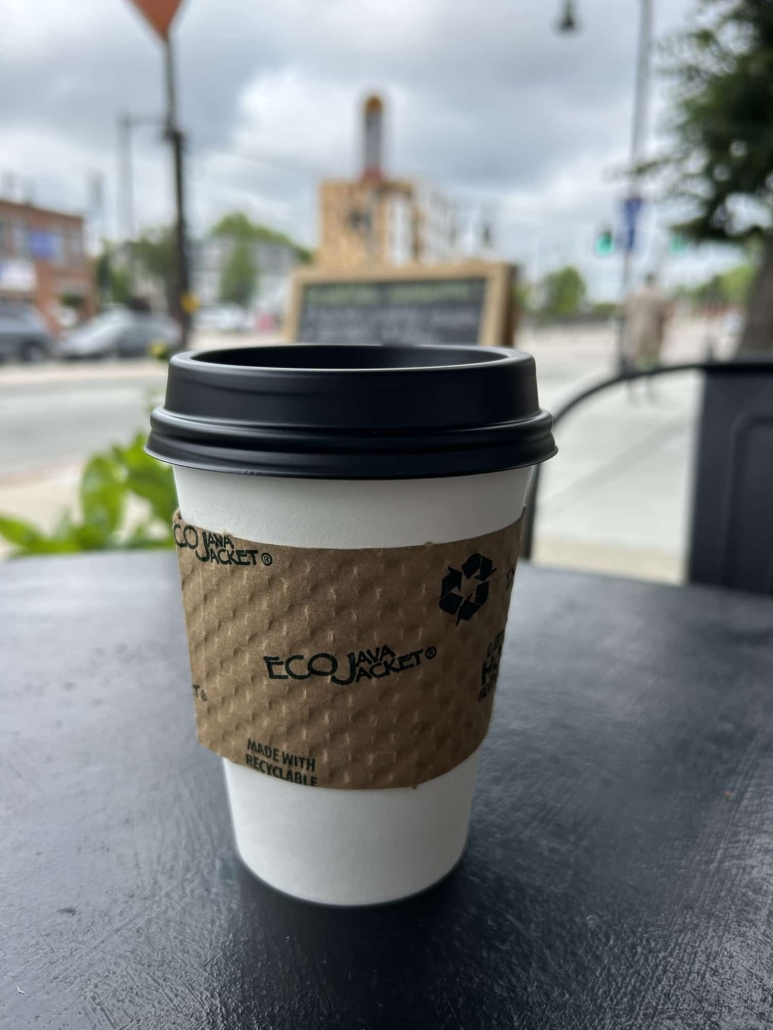 Ukrainian-Owned and Memorable: A Taste of Authenticity
What sets Esthetic Bean Coffee Shop apart is its Ukrainian ownership, which infuses the cafe with a unique and authentic touch. This cultural influence adds a distinct flavor to the menu, creating a memorable experience that transports you to a world of rich heritage and culinary traditions. The Ukrainian connection adds an extra layer of charm to your visit, making it even more special and unforgettable.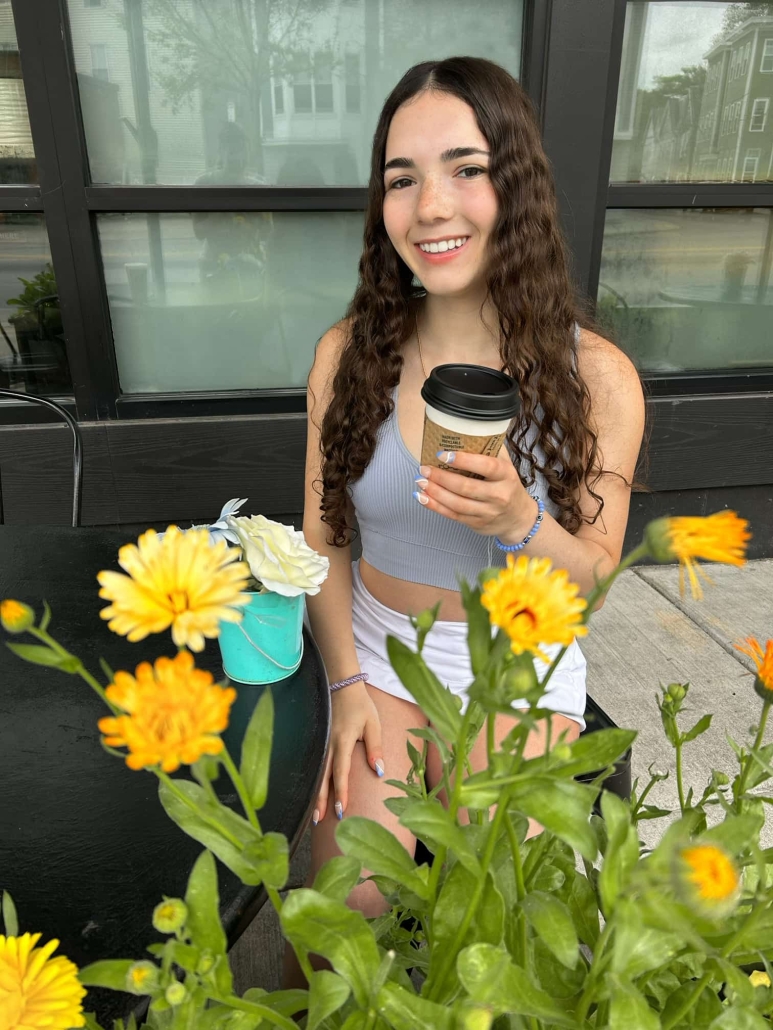 Returning for More Delights at Esthetic Bean Coffee Shop
Esthetic Bean Coffee Shop in Boston promises a delightful experience with its charming exterior seating, cheerful interior, and a menu that caters to all tastes. From the delicious lunch options to the delectable pastries, there's something to satisfy every craving. Don't miss the chance to indulge in the Chocolate Cold Brew sensation and savor the irresistible hot coffee creations. With its Ukrainian ownership and authentic atmosphere, Esthetic Bean Coffee Shop offers a memorable and enchanting coffee experience that will have you coming back for more, eager to explore the diverse flavors and welcoming ambiance time and time again.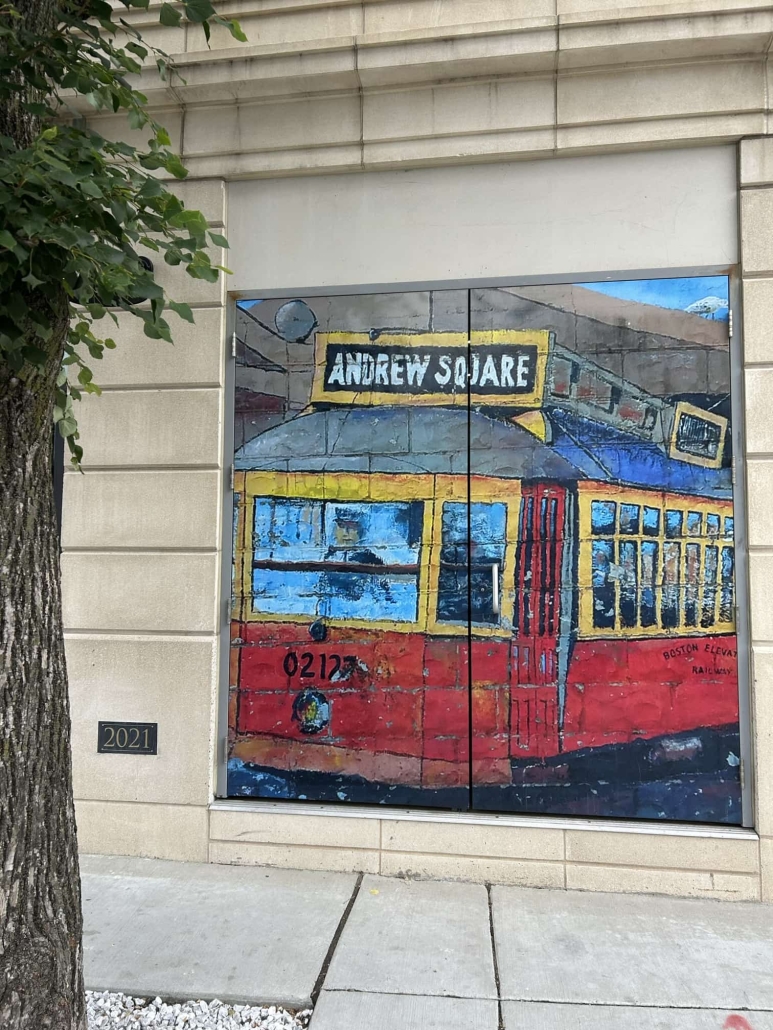 https://vibrantguide.com/wp-content/uploads/2023/06/IMG_2454-scaled.jpeg
1920
2560
Anna
https://vibrantguide.com/wp-content/uploads/2019/01/logo2.png
Anna
2023-06-27 12:40:24
2023-06-27 12:40:24
Esthetic Bean Coffee Shop Boston