Goddess And The Baker Cafe Review

Nestled in the heart of Chicago, Goddess and the Baker is a delightful culinary haven that exudes warmth and charm. From the moment you step inside, you'll be greeted by a welcoming interior and a staff that radiates friendliness and efficiency. With a diverse menu that caters to every craving, from breakfast favorites to healthy lunch options, and an irresistible selection of pastries and treats, Goddess and the Baker has something to please every palate. Join me as we explore the delightful offerings and bask in the aesthetic delights that await.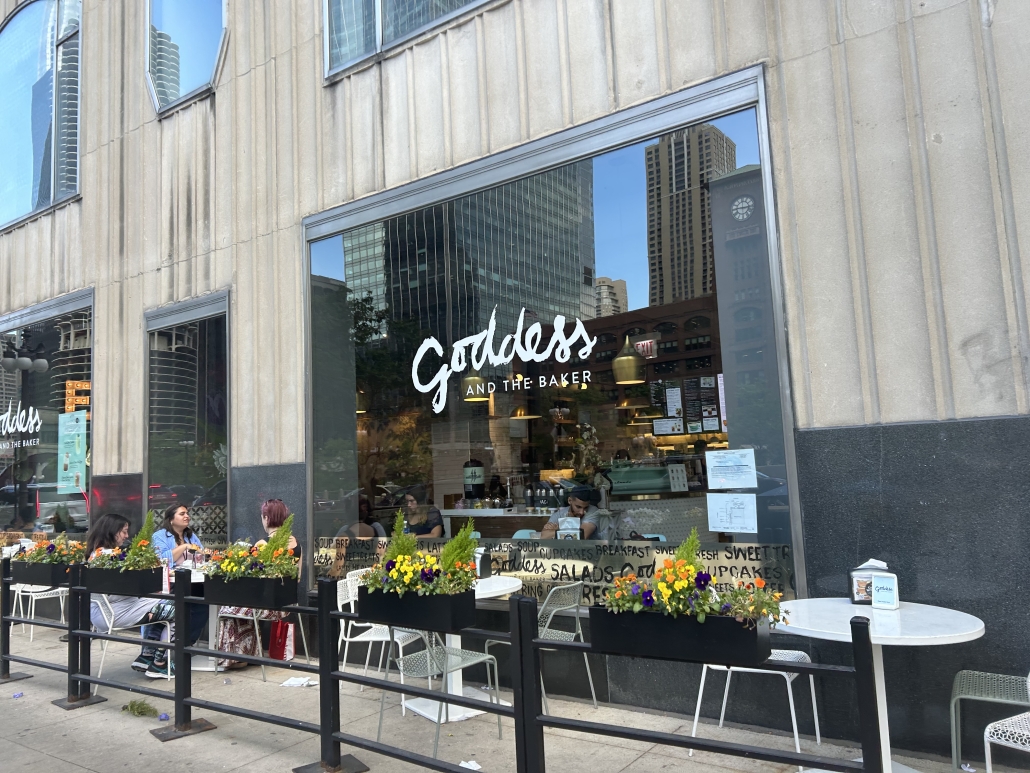 A Warm and Welcoming Interior
Stepping into Goddess and the Baker feels like entering a cozy oasis in the bustling city. The interior is designed to create a warm and inviting atmosphere, with comfortable seating, tasteful decor, and a charming ambiance. The combination of rustic elements and modern touches creates a unique and visually pleasing space where you can unwind and enjoy your dining experience.

Friendly and Efficient Staff
The staff at Goddess and the Baker truly embodies the spirit of hospitality. From the moment you walk through the door, their friendly and helpful demeanor makes you feel like a valued guest. They are knowledgeable about the menu and are more than happy to assist with any questions or recommendations. What's more, the service is prompt and efficient, ensuring that you receive your food and drinks in a timely manner without compromising quality.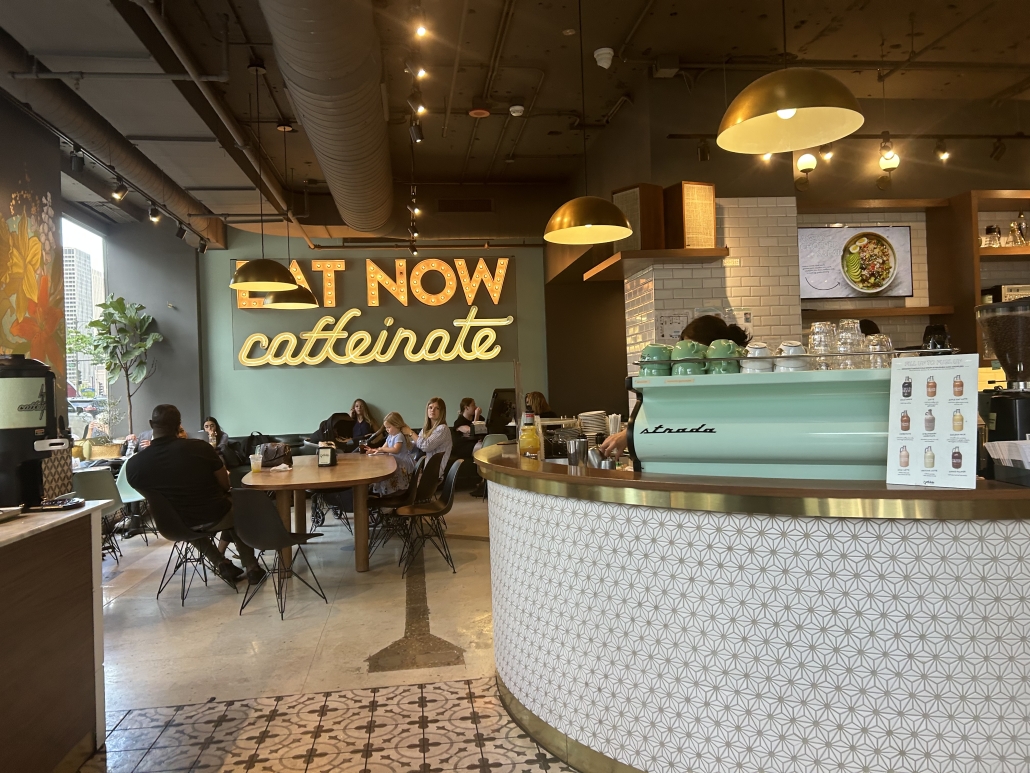 A Menu to Delight Every Craving
Goddess and the Baker boasts a menu that caters to a wide range of tastes and preferences. Whether you're in the mood for a refreshing coffee, a soothing tea, a fresh juice, a hearty breakfast, or a healthy lunch, you'll find it all here. The versatility of the menu ensures that everyone can find something to satisfy their cravings.
Irresistible Pastries and Treats
One of the true highlights of Goddess and the Baker lies in its delectable array of pastries and treats. The selection is not only mouthwatering but also aesthetically pleasing, making it a feast for the eyes as well. Let's delve into a few standout items that are sure to leave you craving for more.
Cute and Aesthetic Cookies
Goddess and the Baker is known for its adorable and eye-catching cookies, and one that stands out is the super cute frog cookie. The attention to detail in the design is remarkable, and each bite brings a smile to your face. These cookies are not only visually appealing but also delicious, making them a perfect treat for both kids and the young at heart.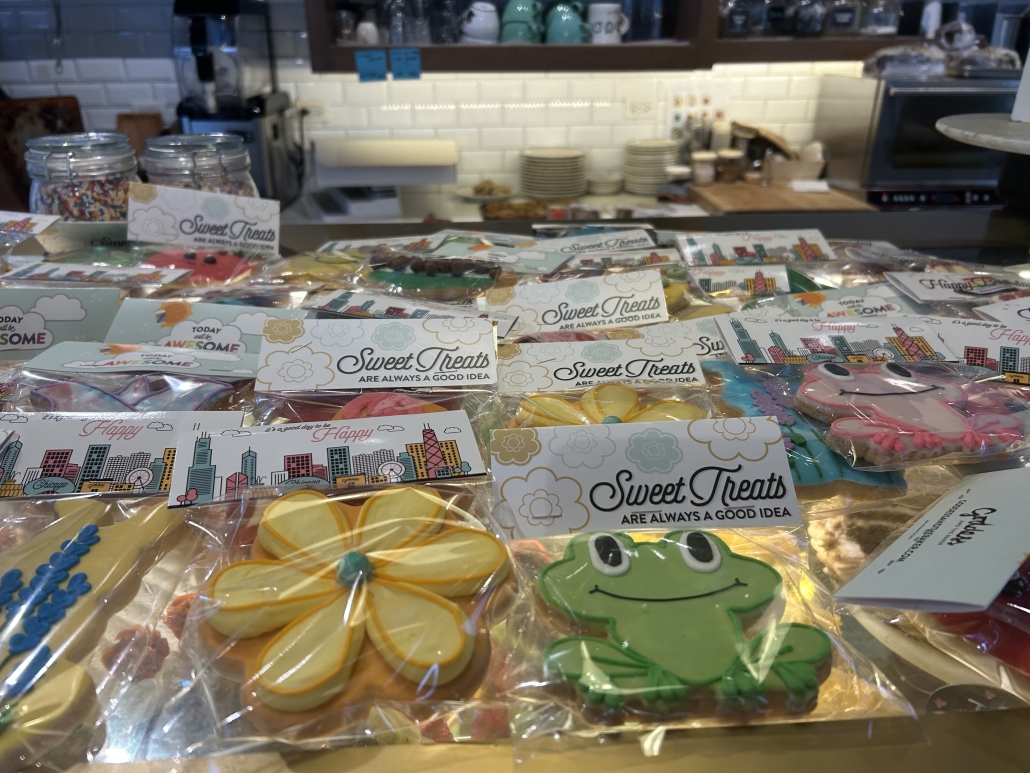 Yummy Chocolate Croissant
During my visit, I couldn't resist indulging in the heavenly goodness of a chocolate croissant. The flaky, buttery layers melt in your mouth, giving way to a rich and decadent chocolate filling. It's a delightfully indulgent pastry that strikes the perfect balance between sweetness and indulgence. Every bite is pure bliss, making it a must-try for croissant lovers.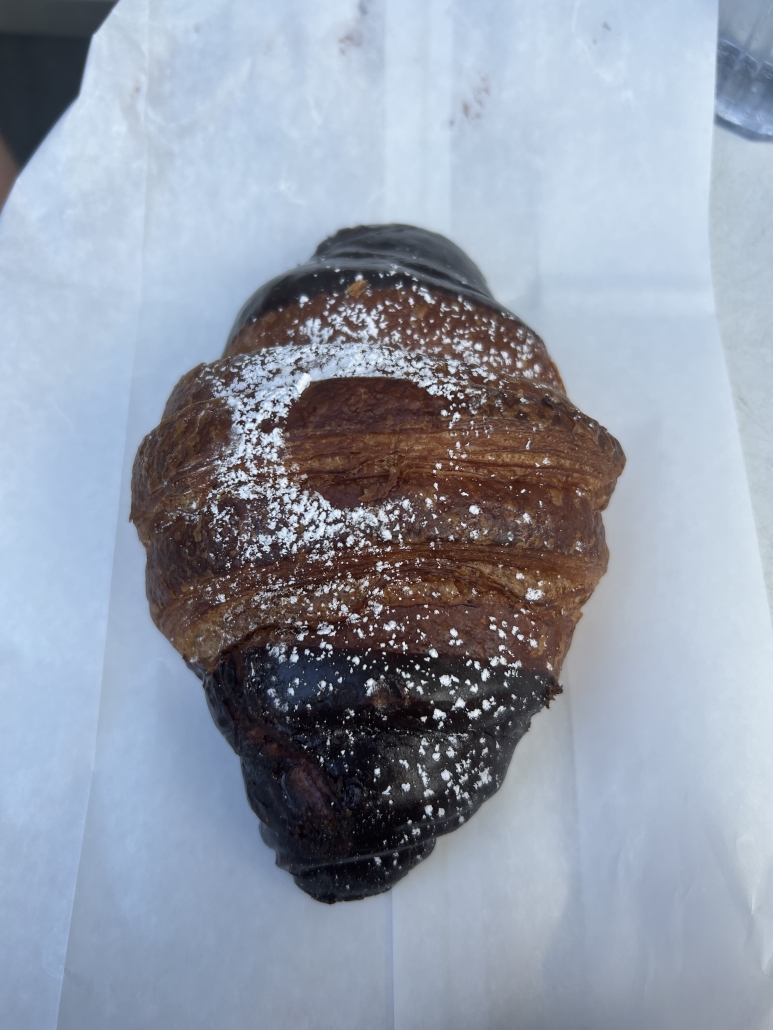 S'mores Cruffin: A Fusion of Delight
For those seeking a unique and delectable pastry experience, the s'mores cruffin is a showstopper. Combining the best of a croissant and a muffin, this creation is a true delight. The flaky layers of a croissant meet the moist and fluffy texture of a muffin, resulting in a delightful combination. The s'mores flavor adds an extra level of indulgence, with the gooey marshmallow and rich chocolate creating a symphony of taste. It's a treat that will leave you craving for more.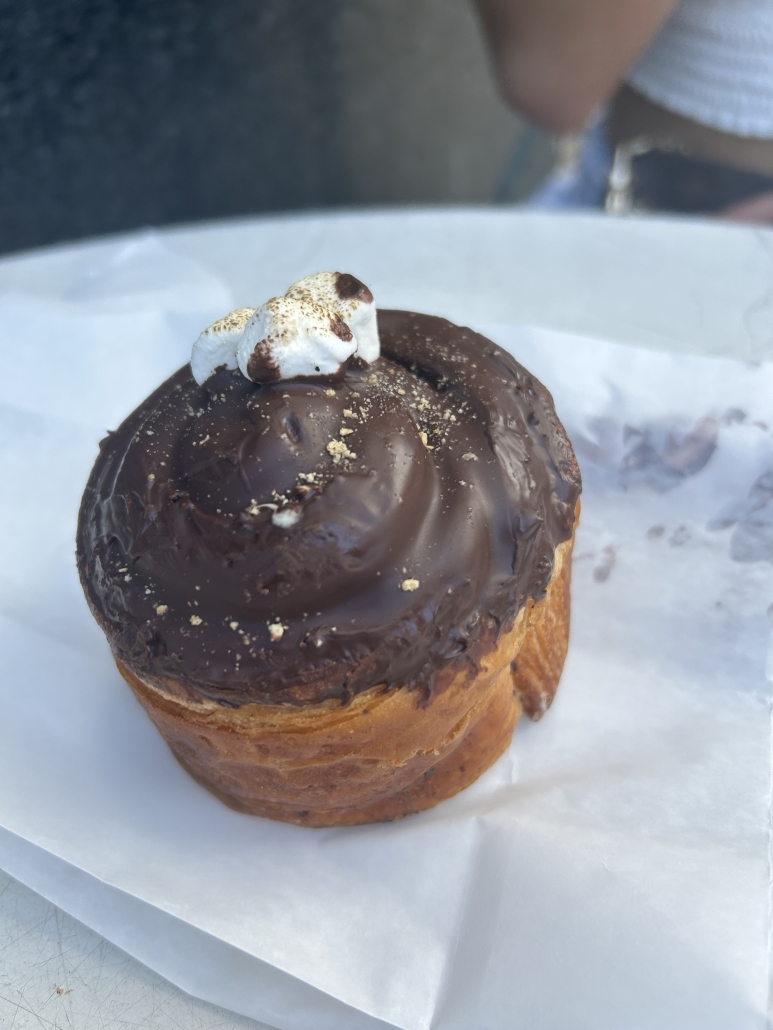 Goddess and the Baker in Chicago is a warm and inviting haven for food enthusiasts and pastry lovers alike. The welcoming interior, friendly staff, and efficient service create an atmosphere that instantly puts you at ease. With a diverse menu that caters to every craving, you'll find a wide range of delectable options to choose from. The adorable cookies, delightful chocolate croissants, and unique s'mores cruffins are just a glimpse of the pastry delights that await. For a memorable and satisfying culinary experience, make sure to visit Goddess and the Baker and let your taste buds embark on a delectable journey.
https://vibrantguide.com/wp-content/uploads/2023/06/IMG_1228-scaled.jpeg
1920
2560
Anna
https://vibrantguide.com/wp-content/uploads/2019/01/logo2.png
Anna
2023-06-10 01:21:19
2023-06-10 01:21:19
Goddess And The Baker Cafe Review