Peanut Butter Blossom Cookies with Hershey's Kisses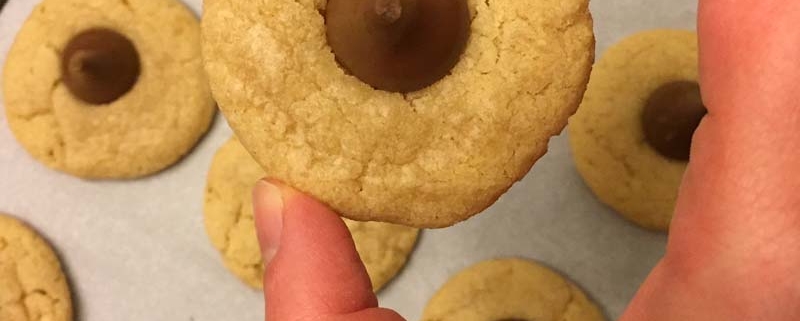 These peanut butter blossom cookies with Hershey's kisses are such an amazing dessert! With an outstanding peanut butter flavor, and a chocolate center at the top, you will absolutely fall in love with these cookies!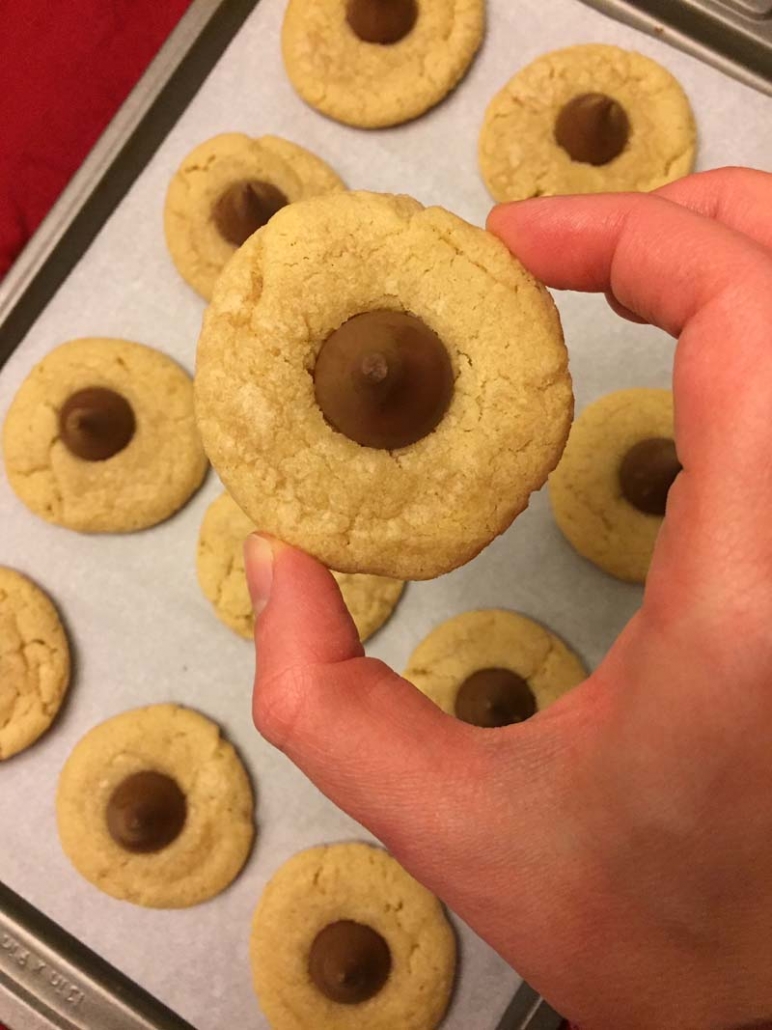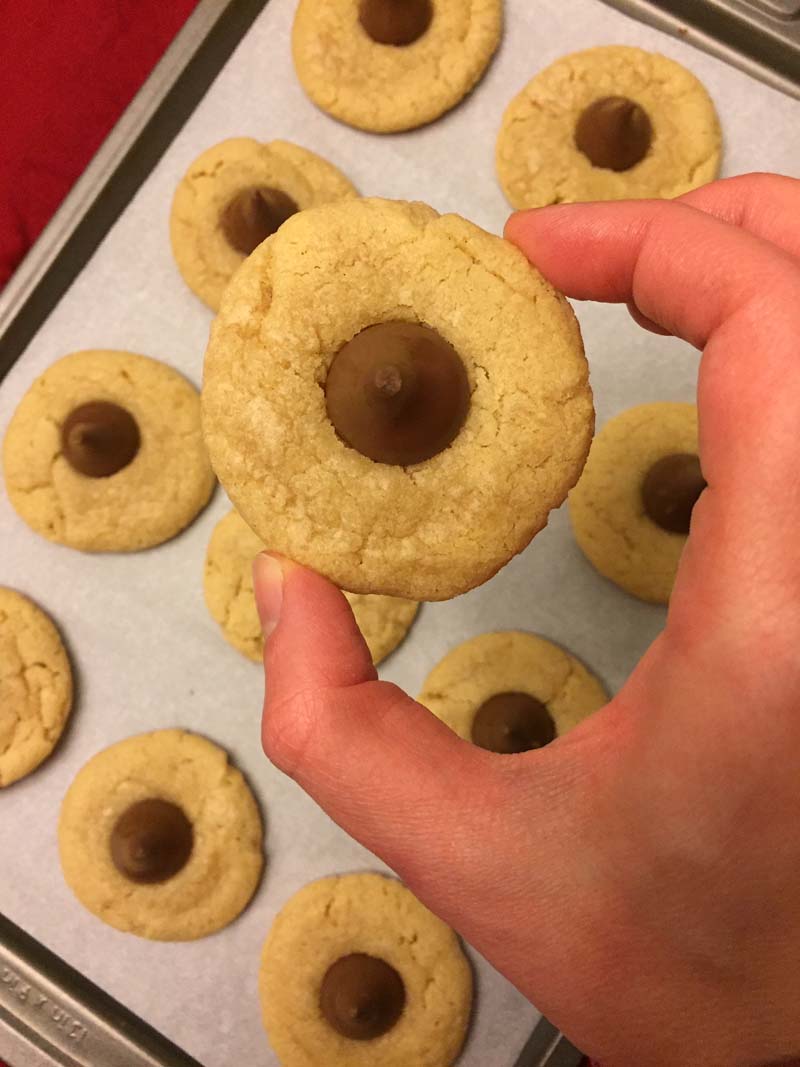 These cookies taste so so good! The peanut butter flavor is strong, yet not even close to overpowering. The chocolate Hershey's kiss on top adds just the right amount of flavor to accompany the peanut butter. My peanut butter lovers know that peanut butter and chocolate are the best combination :). These peanut butter blossoms are just the right amount of sweet, and when paired with the milk chocolate at the top, these cookies are absolutely heavenly!
The texture of these cookies is perfect! I personally don't like rock hard cookies that are dry, so I made sure that the consistency would be perfect! These cookies are soft and moist, and biting into one is so good! These cookies are soft without being too mushy, and solid without being too hard and dried out. Overall, the consistency of these cookies is one of the best consistencies in any of my cookie recipes.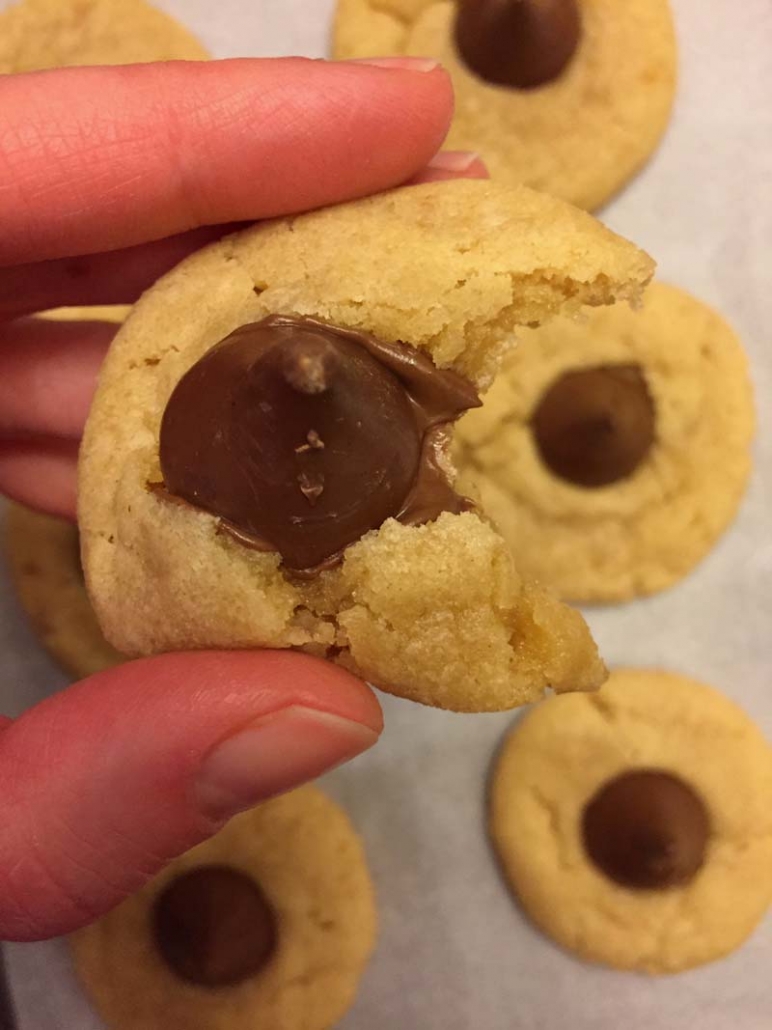 These cookies are so cute! With a light brown color at the base, and a dark brown Hershey's kiss at the top, the colors contrast with each other to look so cute! In addition, the Hershey's kiss pressed in the center, make these cookies look so cute and professional! Not only do these cookies taste great, but they look amazing as well!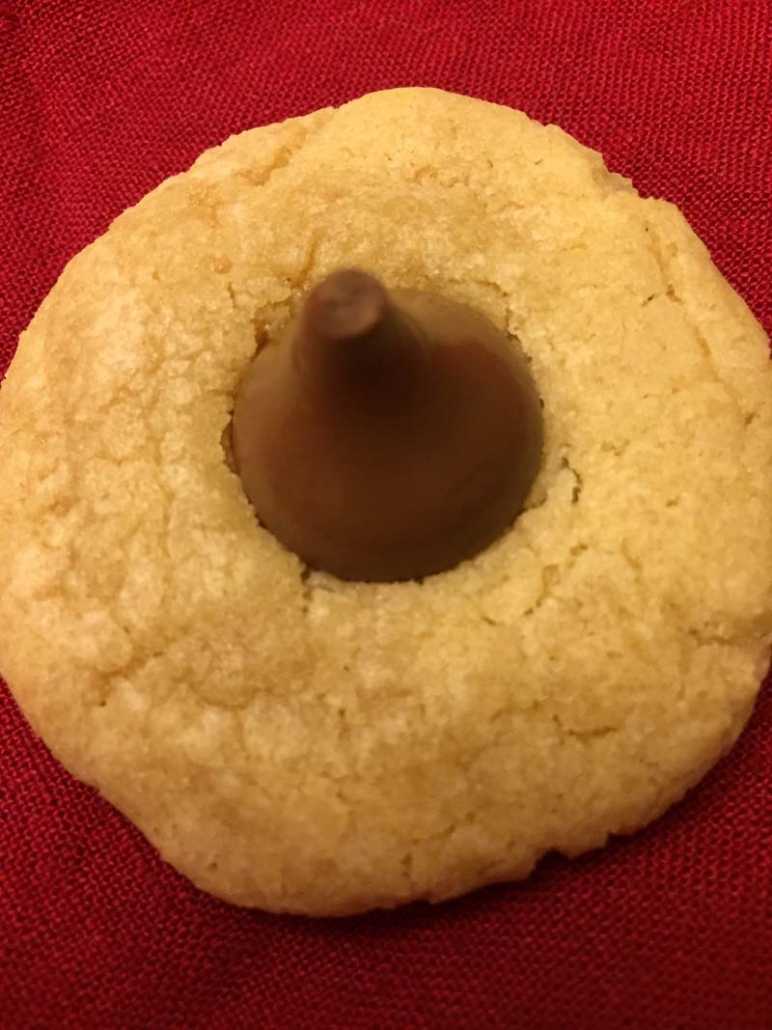 These cookies are so easy to make! To make these cookies, all you have to do is mix in the wet and dry ingredient, throw them in the oven, and the best part: putting the Hershey's kisses on top! These cookies are simply outstanding, and I highly recommend making this recipe! Super easy to make, and fast and easy, these cookies are the perfect desserts for cookie, peanut butter, or chocolate lovers!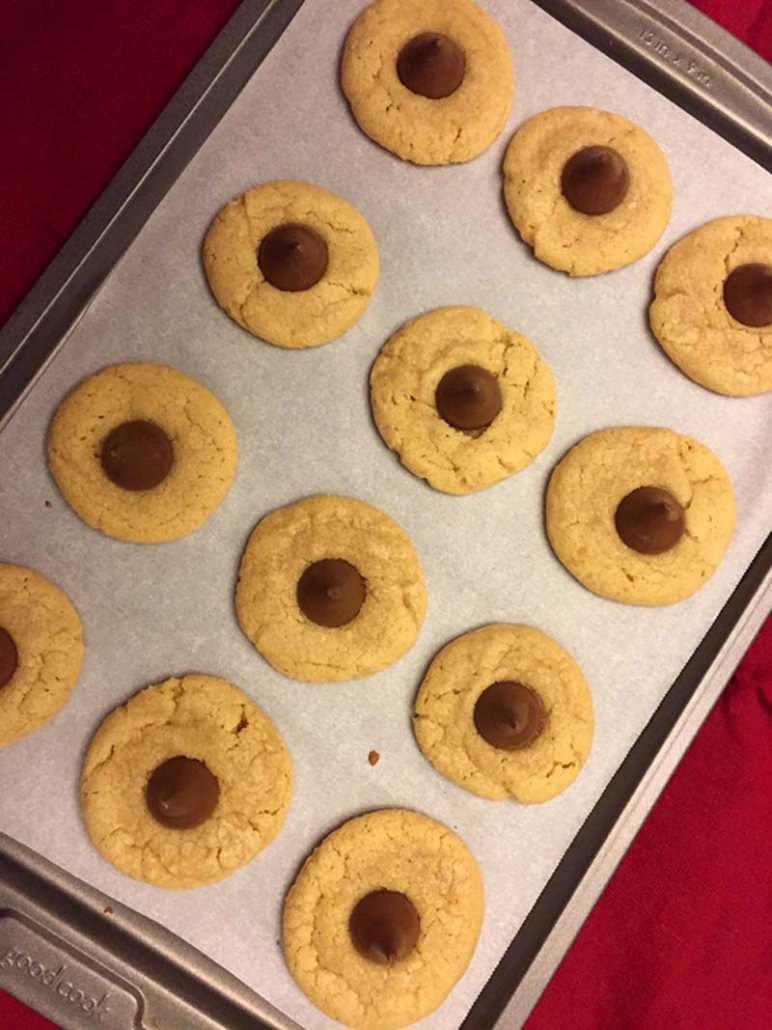 The only problem with these cookies, is that if you eat one, you may not be able to stop 🙂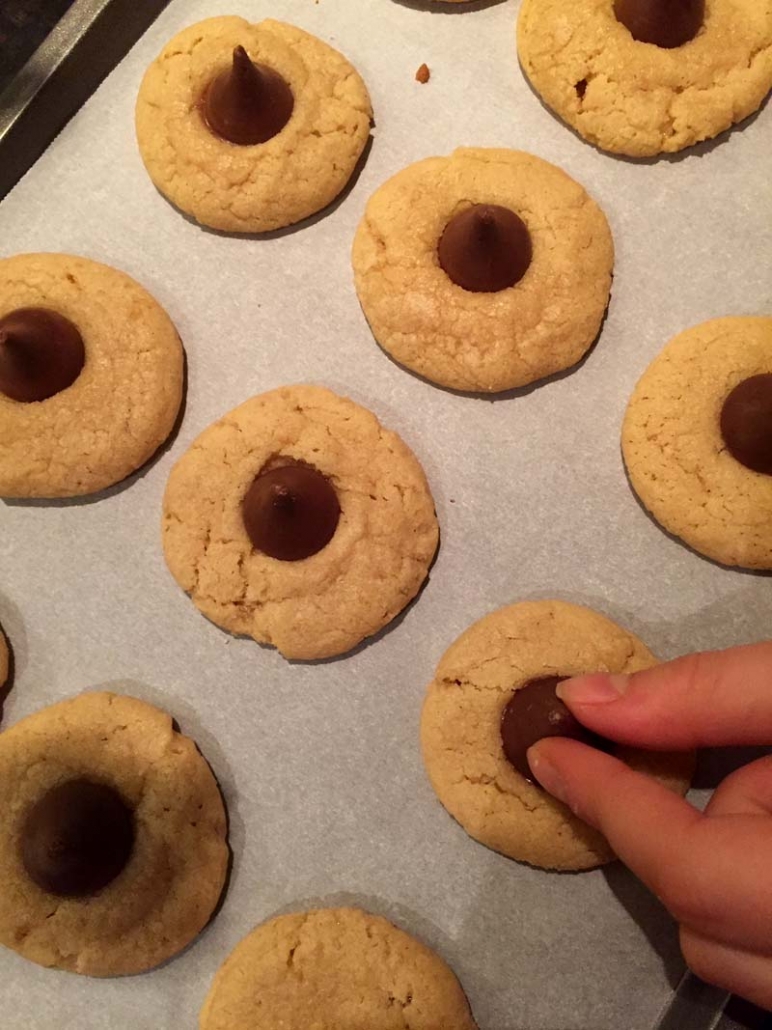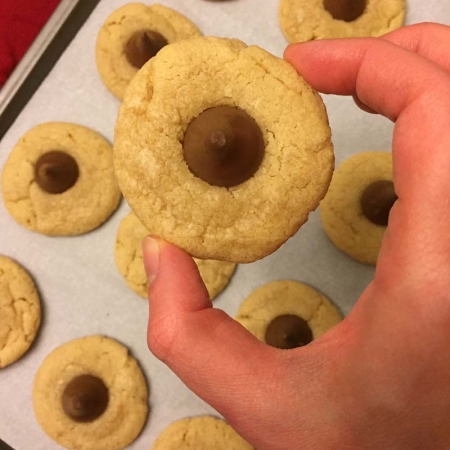 Peanut Butter Blossom Cookies with Hersheys Kisses
These delicious cookies are the absolute perfect dessert for anyone that likes peanut butter, chocolate, or cookies! Soft, with a melty hearsheys kiss at the top, these cookies are impossible to resist!
Ingredients
1/4

cup

butter

melted

1/4

cup

peanut buttter

1/4

cup

brown sugar

1/4

cup

white sugar

1

egg

1

tbsp

milk

1/2

tsp

vanilla extract

1

cup

flour

1/2

tsp

baking powder

1/8

tsp

salt

20

hearsheys kisses
Instructions
Preheat the oven to 350 degrees. Put parchment paper on two baking sheets.

In a large bowl, mix together the butter, peanut butter, brown sugar, and white sugar.

Mix in the egg, milk and vanilla, until well combined.

Add in the flour, baking powder, and salt. Mix until well combined, and a dough forms.

Put the cookies onto the baking tray, roughly two inches apart in the shape of balls, and bake for 10-12 minutes.

Remove from the oven, and immedietly place the hearsheys kisses in the center of the cookie.

Enjoy cooled or still warm.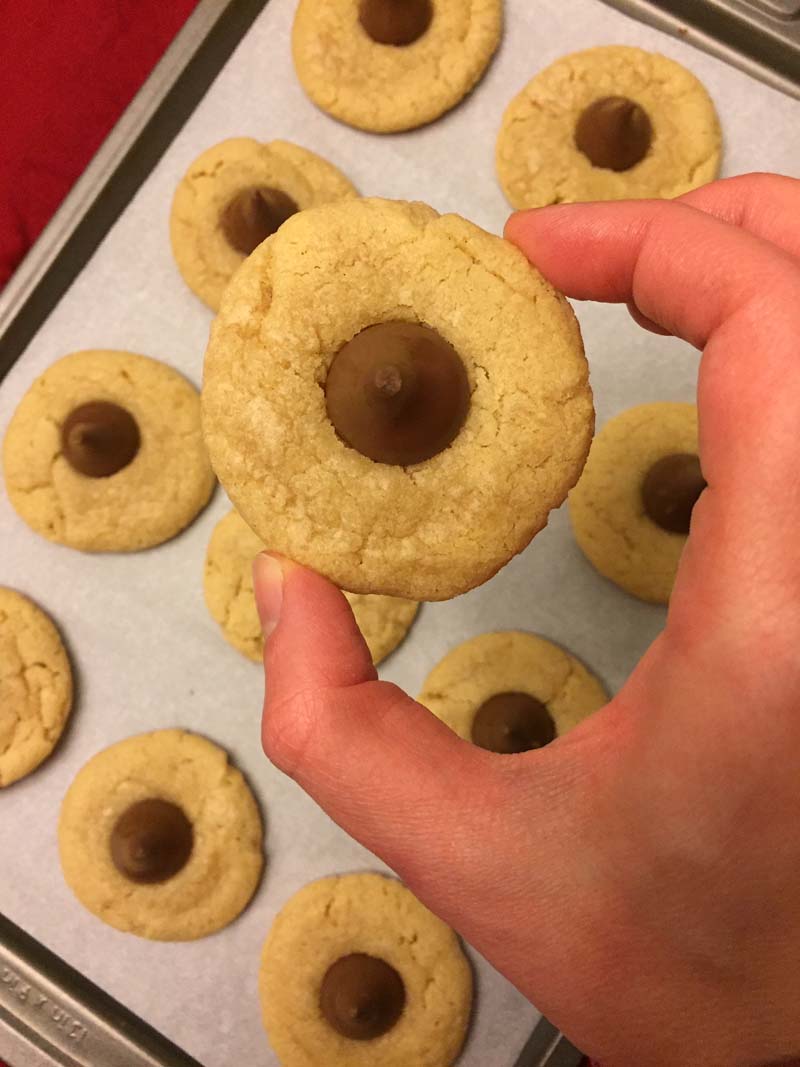 https://vibrantguide.com/wp-content/uploads/2019/03/peanut_butter_cookies_with_hershey_kisses.jpg
1067
800
Anna
https://vibrantguide.com/wp-content/uploads/2019/01/logo2.png
Anna
2019-03-13 14:02:58
2019-03-13 14:02:58
Peanut Butter Blossom Cookies with Hershey's Kisses