Flower Shaped Lemon Pastries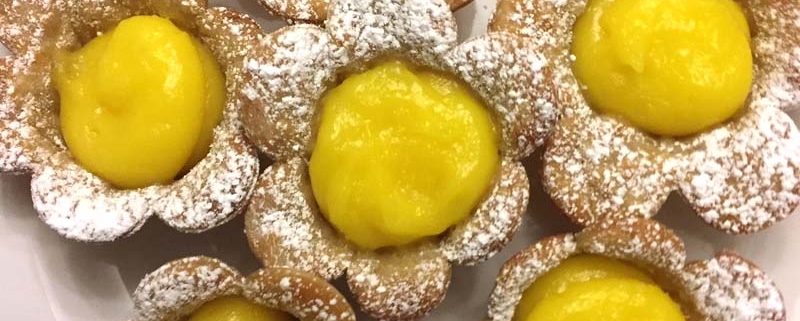 These delicious flower-shaped lemon pastries are so adorable, cute, and easy to make! They look like they came out of a professional French bakery, yet are so easy and fast to make!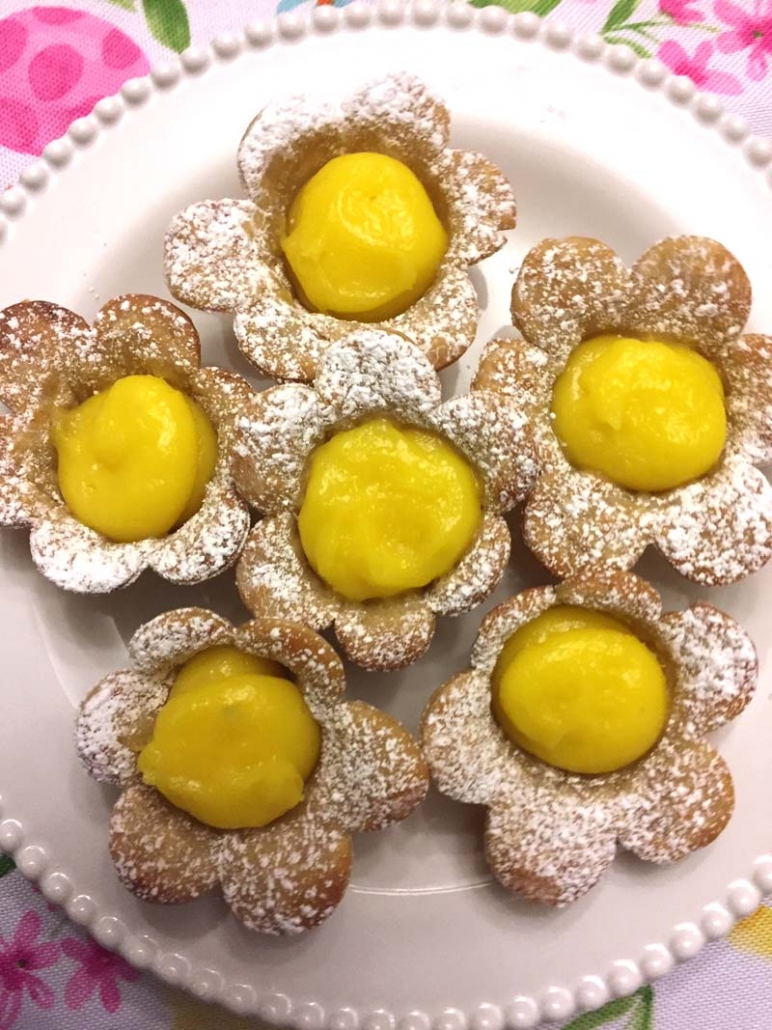 These lemon flower pastries are so tasty! With a perfectly soft pie dough with sweet powdered sugar on top, and lemon cream in the middle, you will be drooling over these! The pie dough to lemon cream is the absolute perfect ratio, and the powdered sugar adds a little bit of extra sweetness. With these lemon pastries, you won't be able to get your hands off them!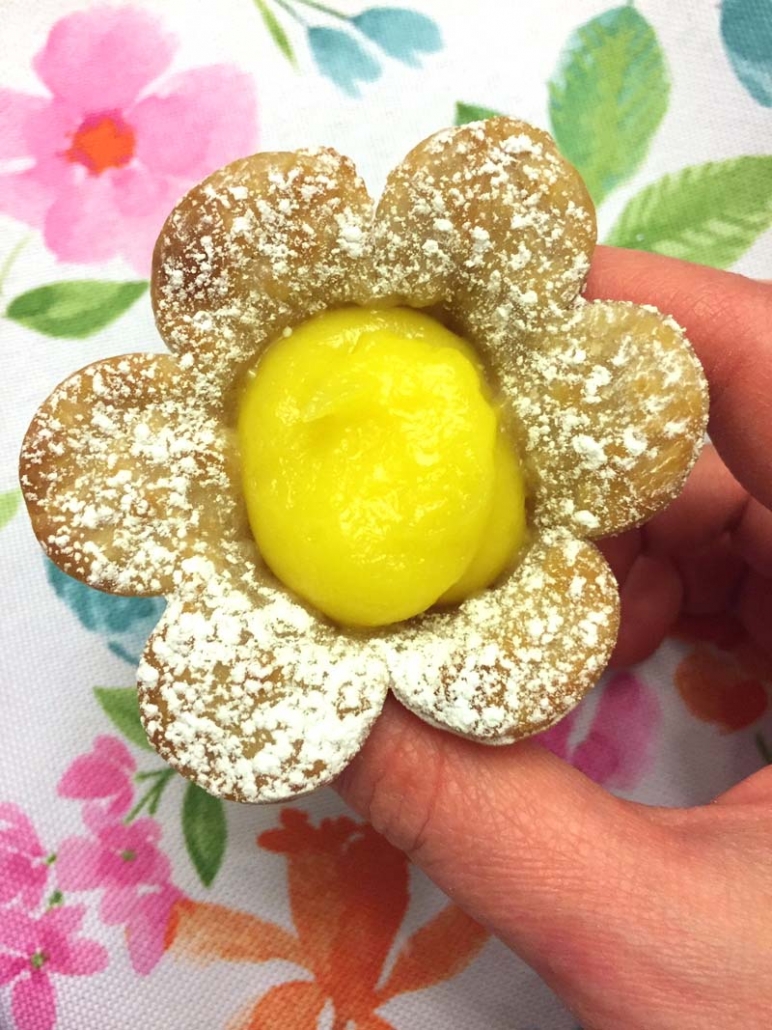 These lemon flowers are the perfect spring desserts! They are cheerful and light, and the yellow adds a burst of color that contrasts so nice with the white powdered sugar. You can bring these to a spring lunch or event, or even have them as a dessert at a picnic! These flowers are just so cheerful and pretty, and everyone in the room will be obsessed.
To make these flower-shaped lemon pastries, all you need is a flower-shaped cookie cutter and a mini-muffin tin 🙂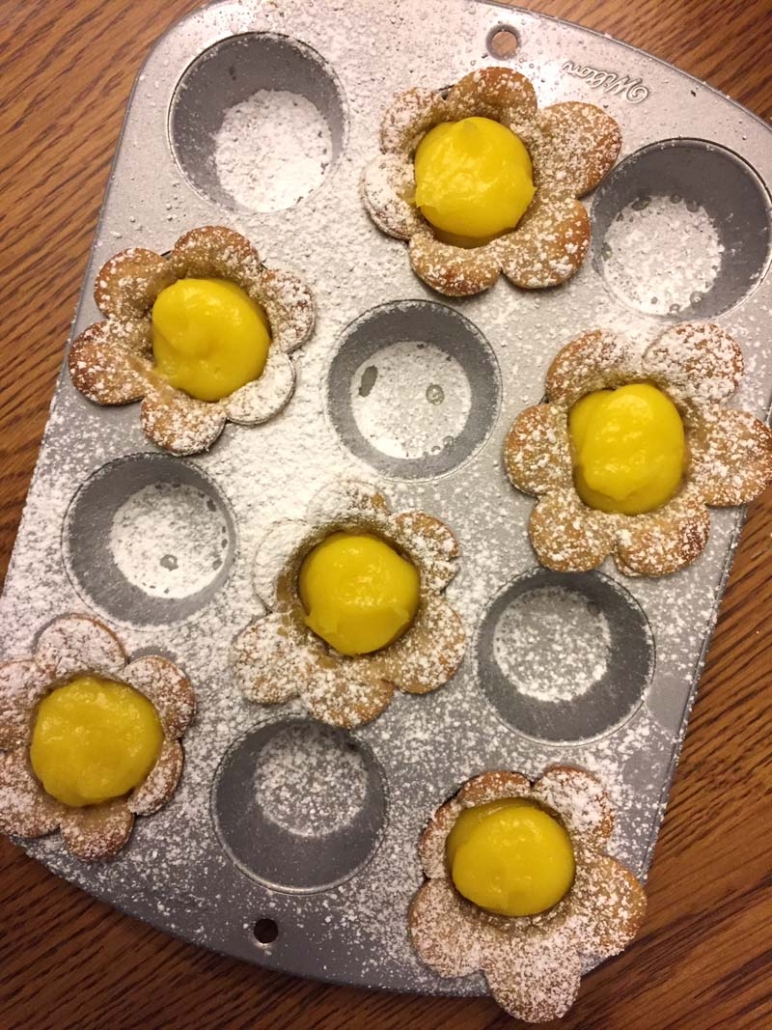 These lemon flowers are so pretty! The yellow lemon cream really makes these flowers look so mouth watering and tasty. In addition, the flower cookie cutters make these flowers look so realistic. The shape of these pastries really make them more enjoyable to eat. Without the powdered sugar, the pie dough might look a little bit brown, so when you add the powdered sugar, there is a huge contrast, and the yellow really pops out! These flower pastries are just so pretty!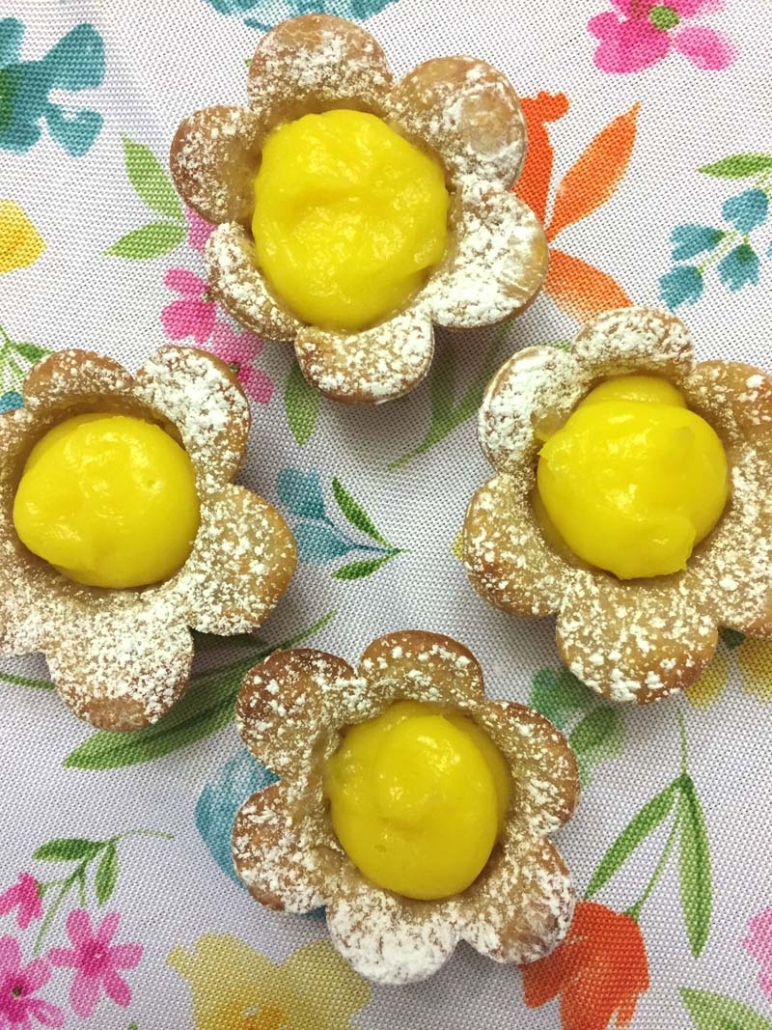 These lemon flower desserts are so easy to make. With just 3 ingredients, you can make these fancy flowers in 15 minutes! Anyone of any baking skill level can make these flowers. This is even a great recipe for kids to help make, as it will get them into the spring spirit! To make these lemon flowers, all that you have to do is with a flower cookie cutter, cut the pie dough, bake it, put powdered sugar on top, and then finally put the lemon cream in the middle. These lemon flowers are so easy to make, as well as fast and simple!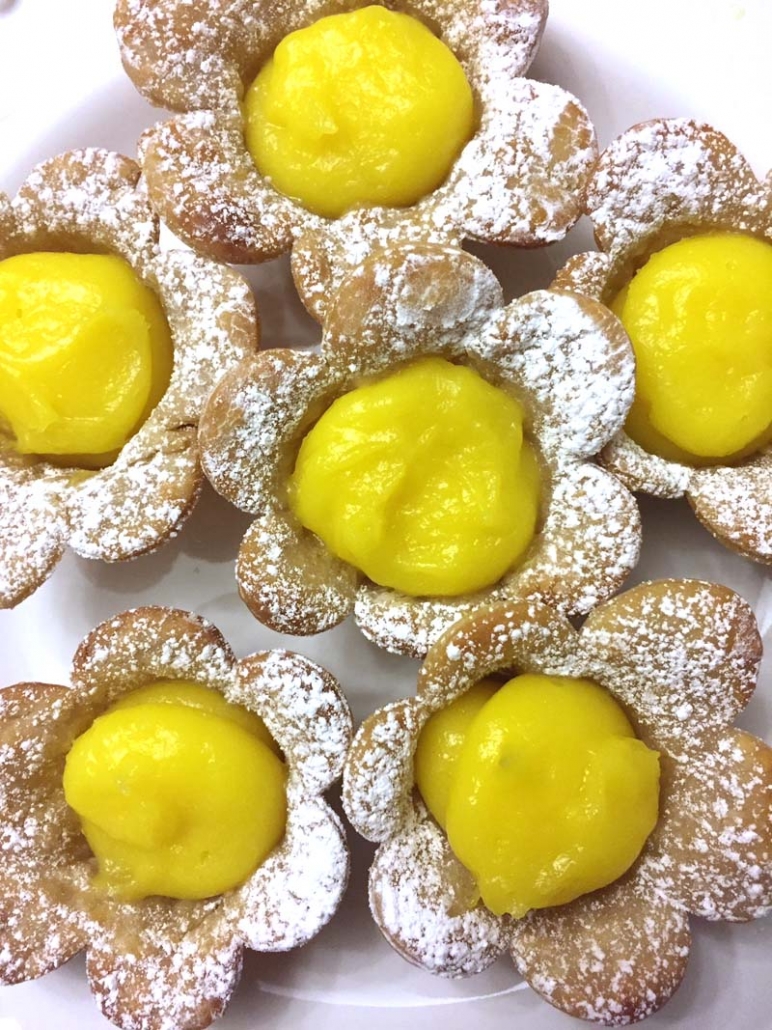 How To Make Flower-Shaped Lemon Pastries: Step By Step Photos
Roll out the pie dough and cut out flowers with flower-shaped cookie cutter.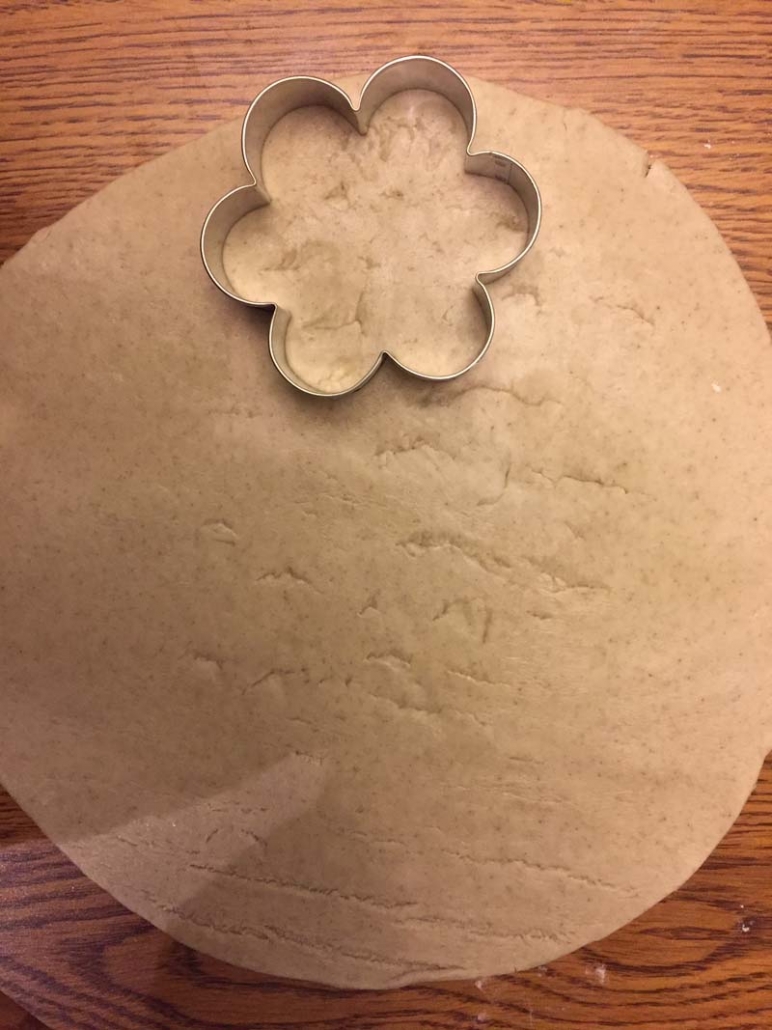 Put flower-shaped dough in a mini-muffin tin and prick with a fork as shown on the photo below.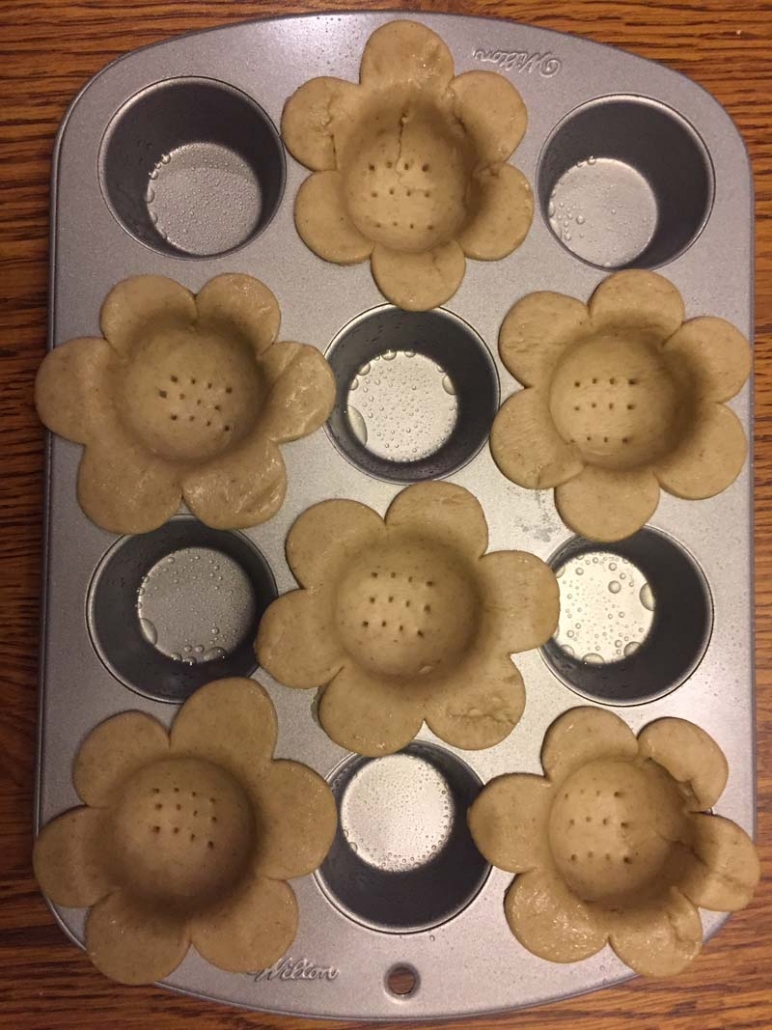 Bake the flower shells in pre-heated 425F oven for 5 minutes.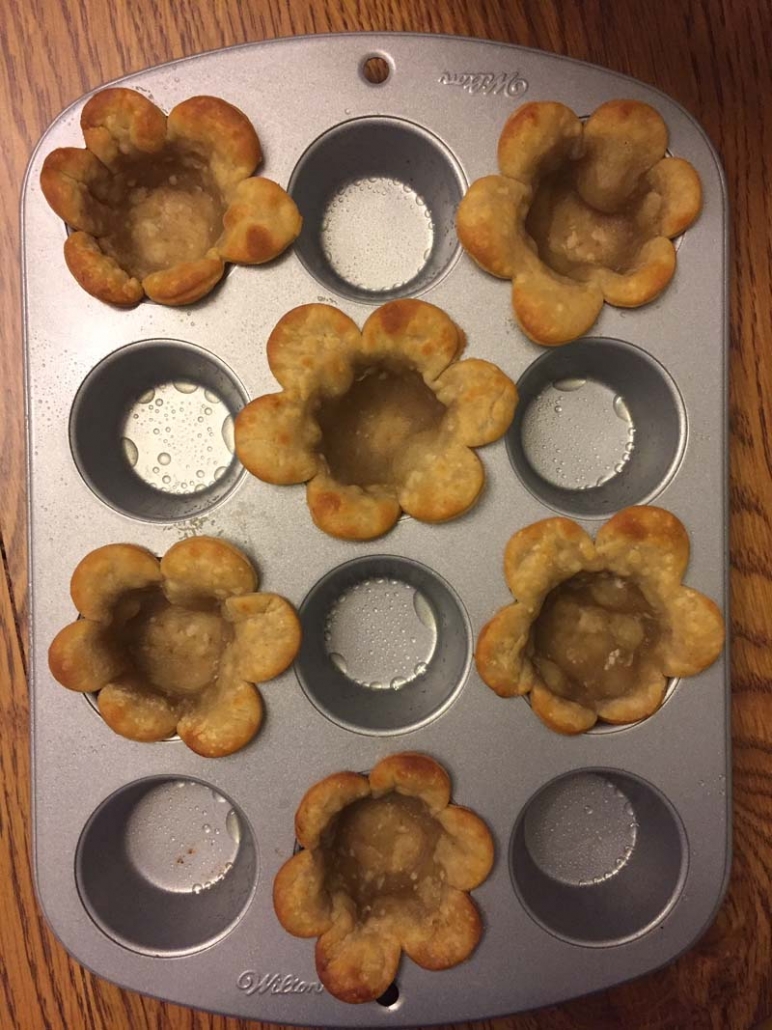 Sprinkle the flower pastry shells with powdered sugar.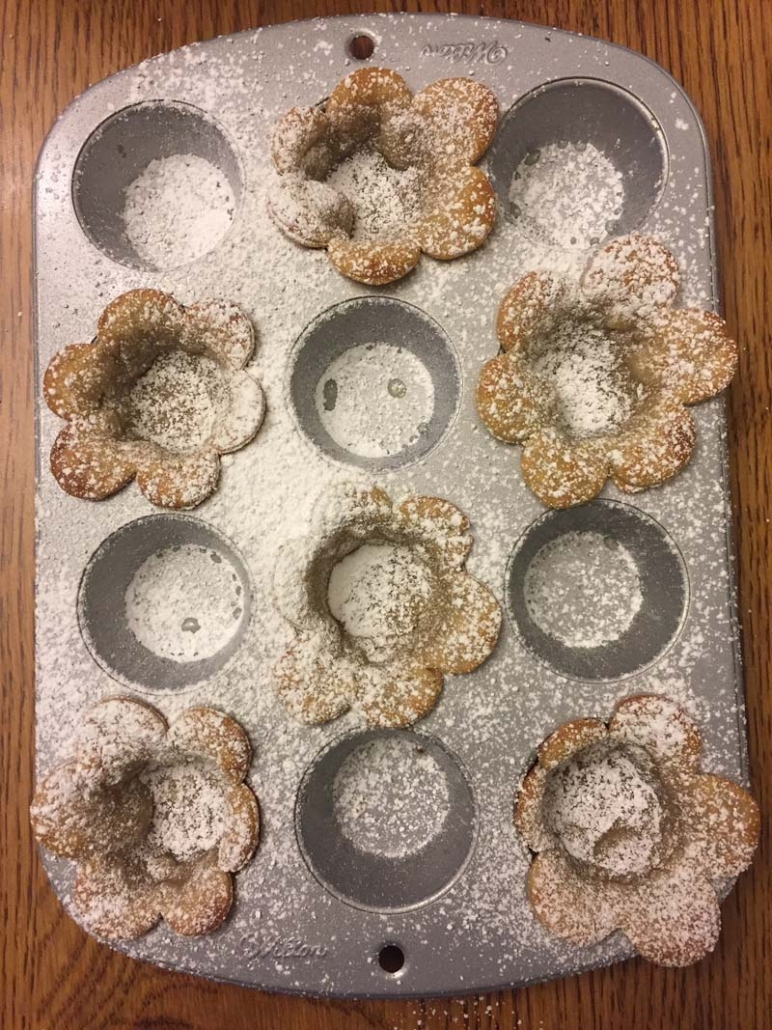 Fill the flowers with instant lemon pudding.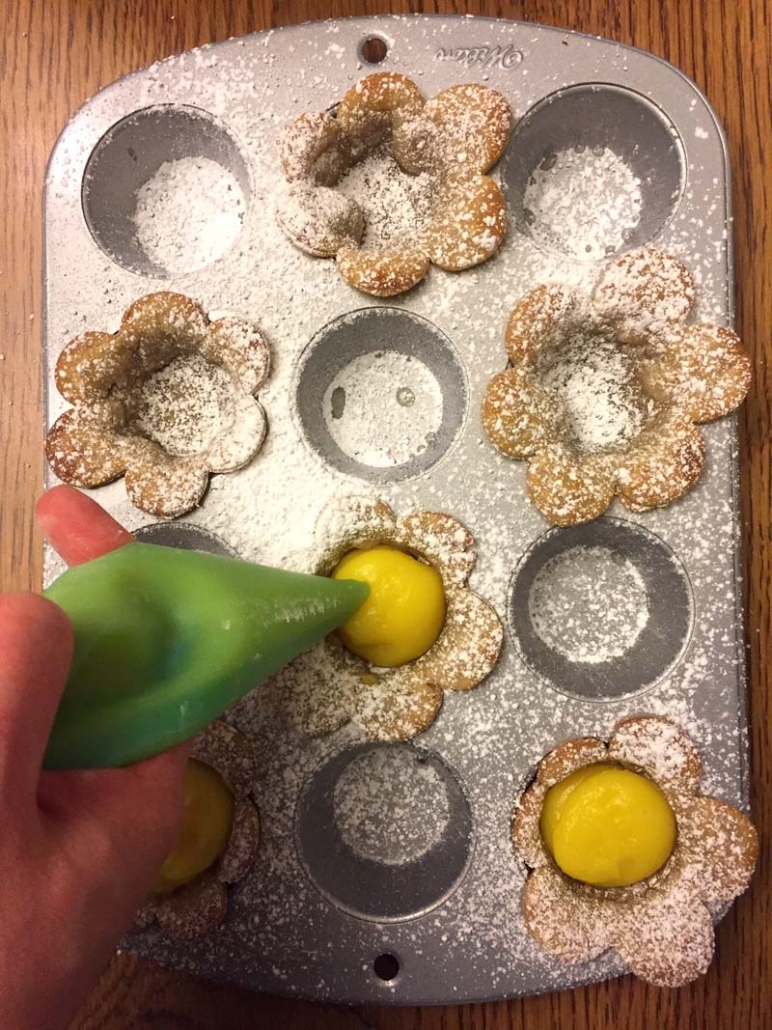 Carefully remove flower pastries from the muffin tin and serve!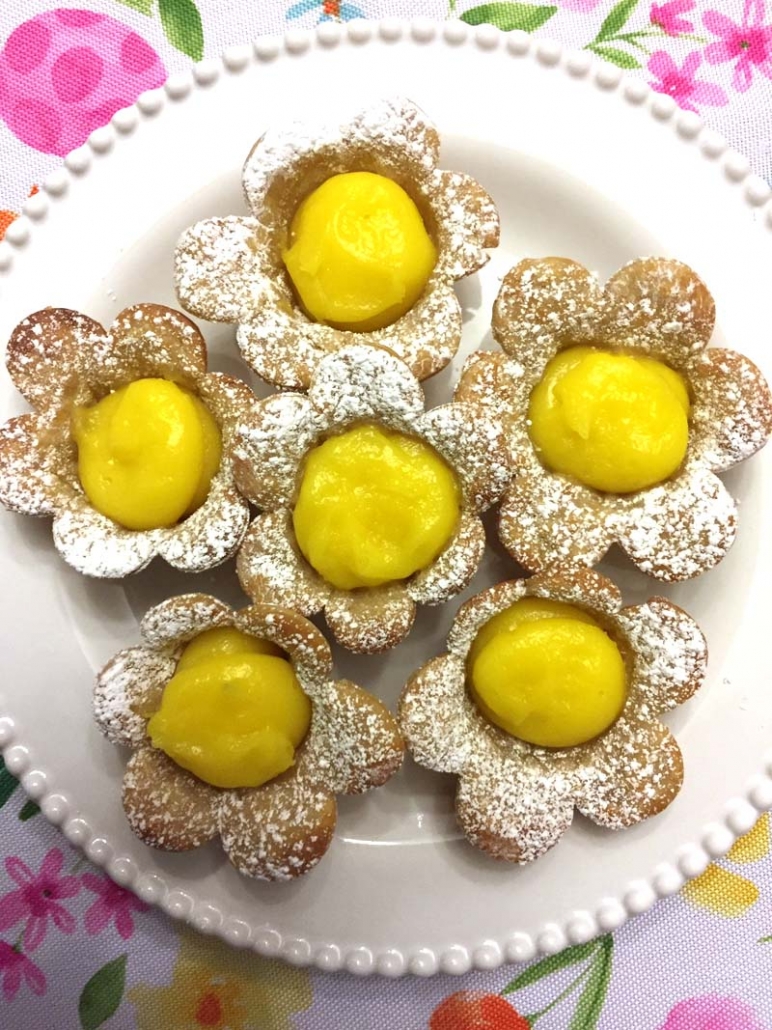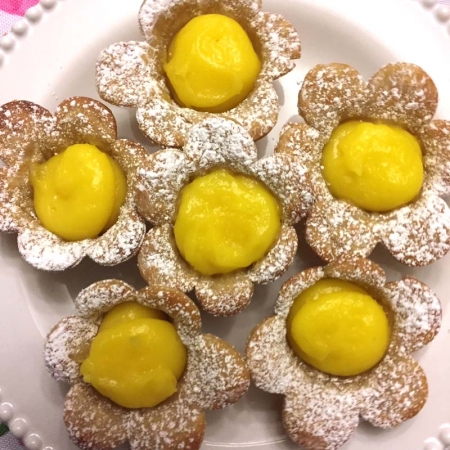 Flower Shaped Lemon Pastries
These super easy to make lemon pastries are not only gorgeous, but taste simply delicious as well! With just 3 ingredients you can make these in 15 minutes!
Ingredients
1

package

pie dough crust

1

box

instant lemon pudding

1/4

cup

powdered sugar
Instructions
Preheat oven to 425 degrees, and set your pie dough out so that it can become room tempurature.

Roll your pie dough out, and with a flower cookie cutter, cut flower shapes.

Over a mini muffin pan, press the flower into the bottom, and put the flower petals over the top of the plan.

Bake for 5 minutes or until the flower is golden.

Sift powdered sugar onto the cooled flower, until there is a layer of powedered sugar.

Prepare the instant lemon pudding according to package directions.

Spoon the lemon pudding into the center of the flower.

Refrigerate until ready to serve.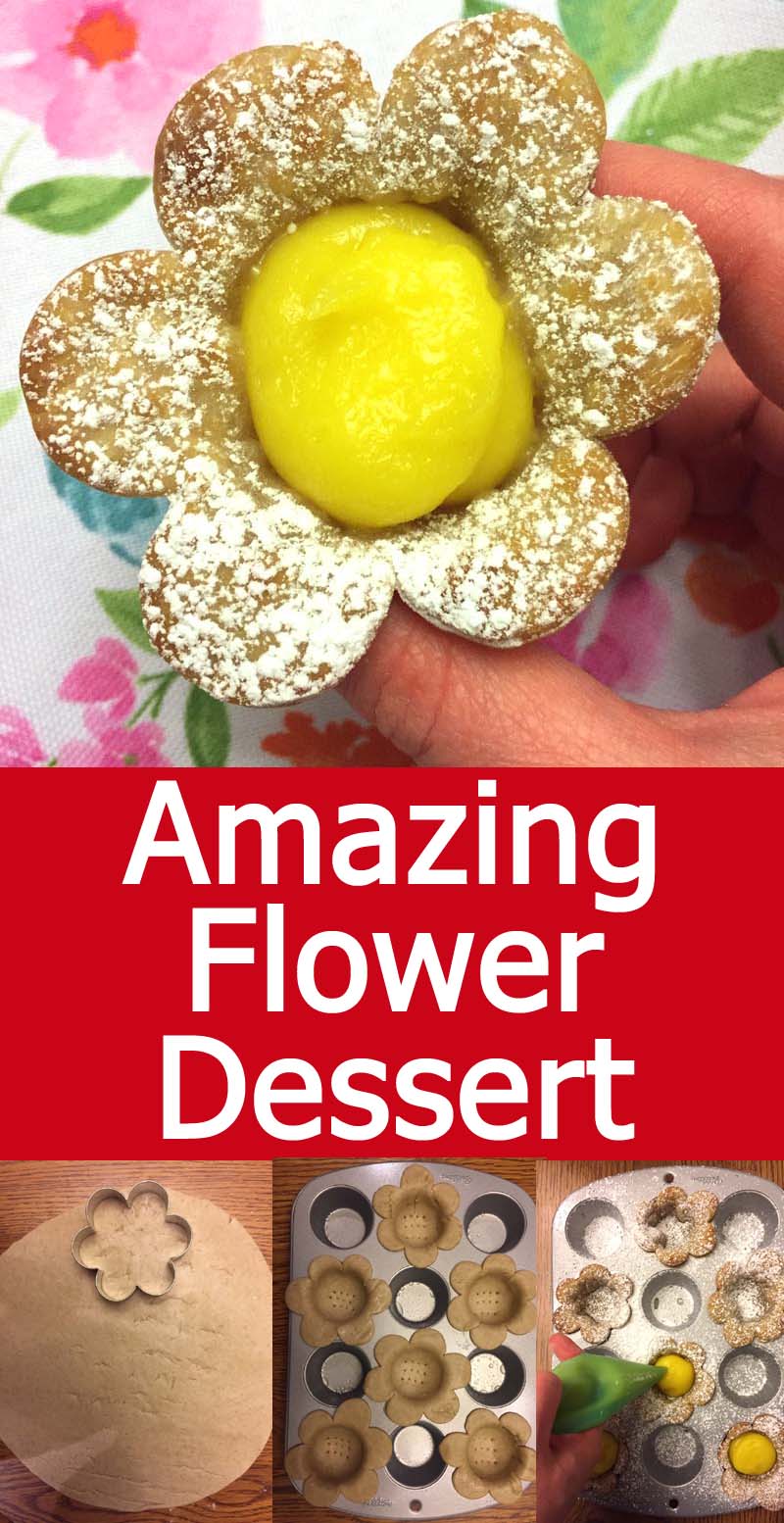 https://vibrantguide.com/wp-content/uploads/2019/04/spring_flower_deserts_pastries.jpg
1067
800
Anna
https://vibrantguide.com/wp-content/uploads/2019/01/logo2.png
Anna
2019-04-08 01:10:50
2019-04-17 00:36:37
Flower Shaped Lemon Pastries