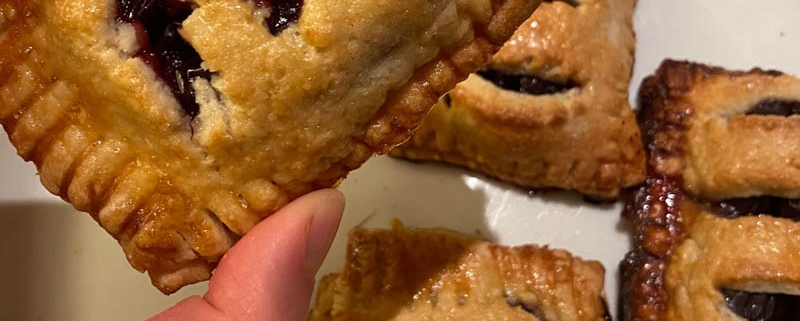 These delicious cherry turnovers have a soft flaky crust and are filled with warm sweet cherries. There's nothing better than enjoying one of these adorable cherry treats!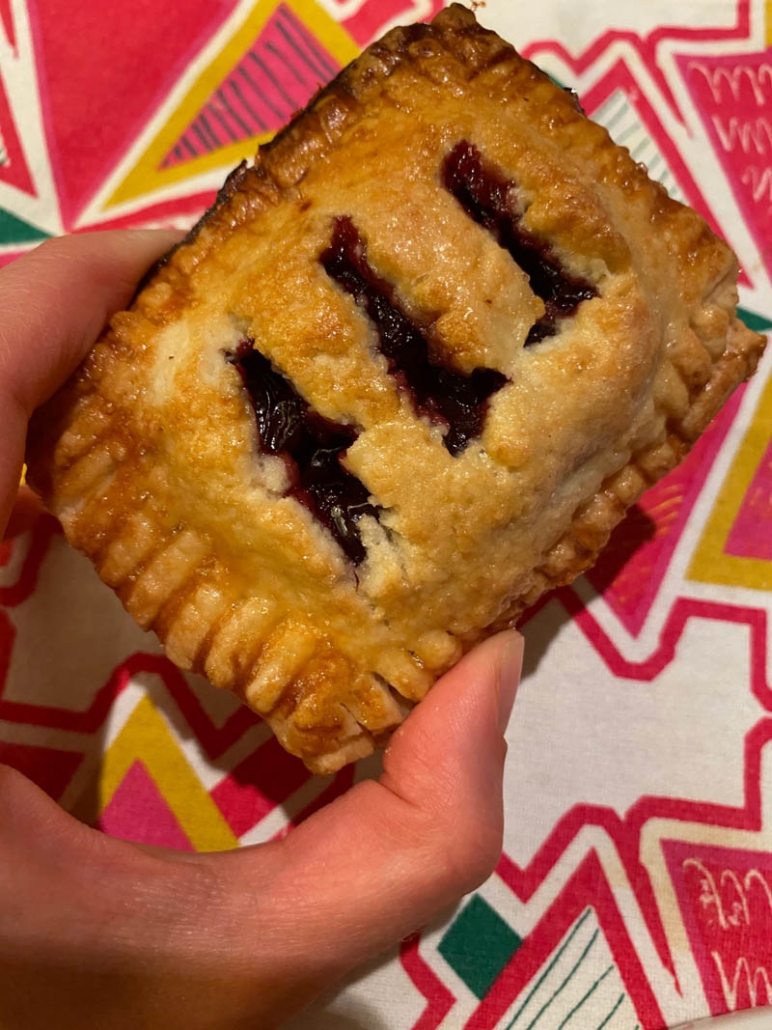 These cherry turnovers taste incredible! The crust is made from scratch, and you can really taste the difference! The crust is deliciously flaky and moist, and has the perfect buttery flavor. In addition, it turns the perfect golden brown flavor. The inside filling contrasts so well with the slightly savory crust, as the cherries are tart, sweet, and gooey. When served fresh and warm, these cherry turnovers are absolutely incredible!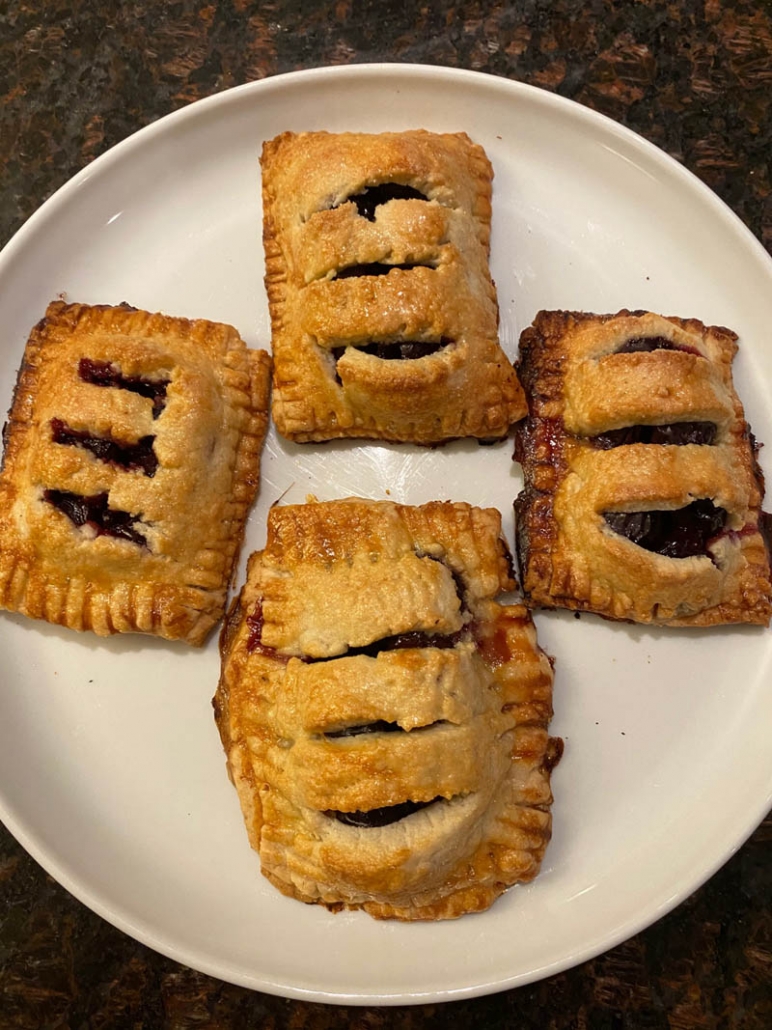 If you want a cute dessert that is sure to impress everyone, you have to make these pastries. The outside is an amazing golden brown color, and the dark inside contrasts so well with the light crust. In addition, the lines around the edge give these cherry turnovers such a cute look! Both the taste and the looks of this dessert is amazing!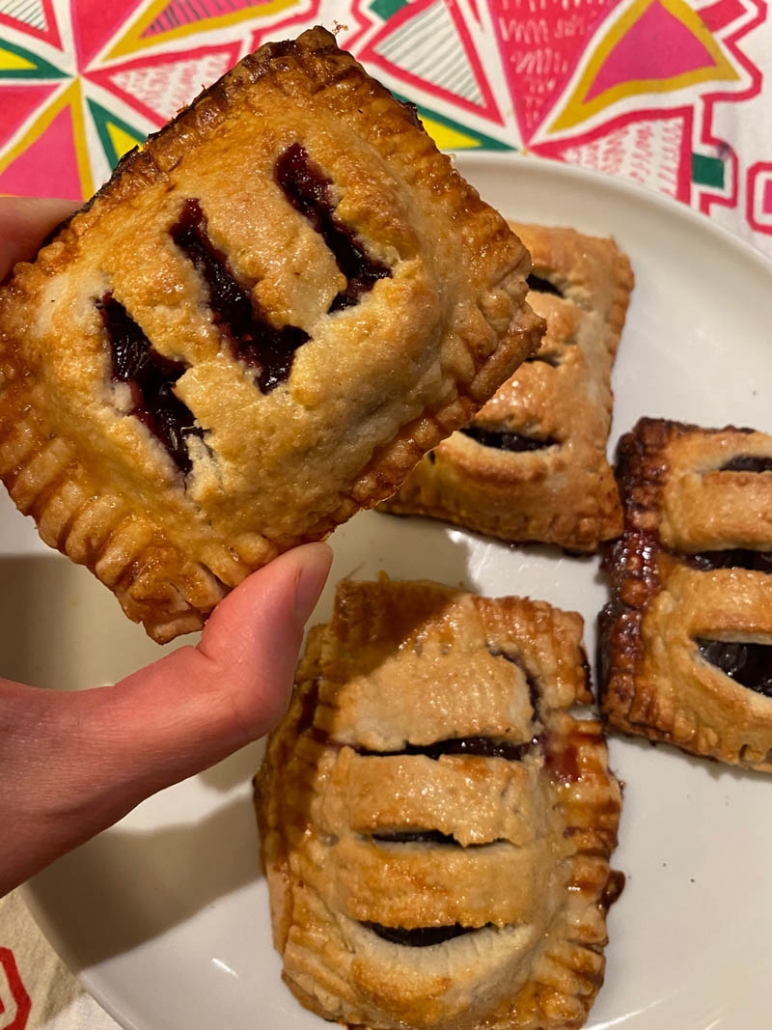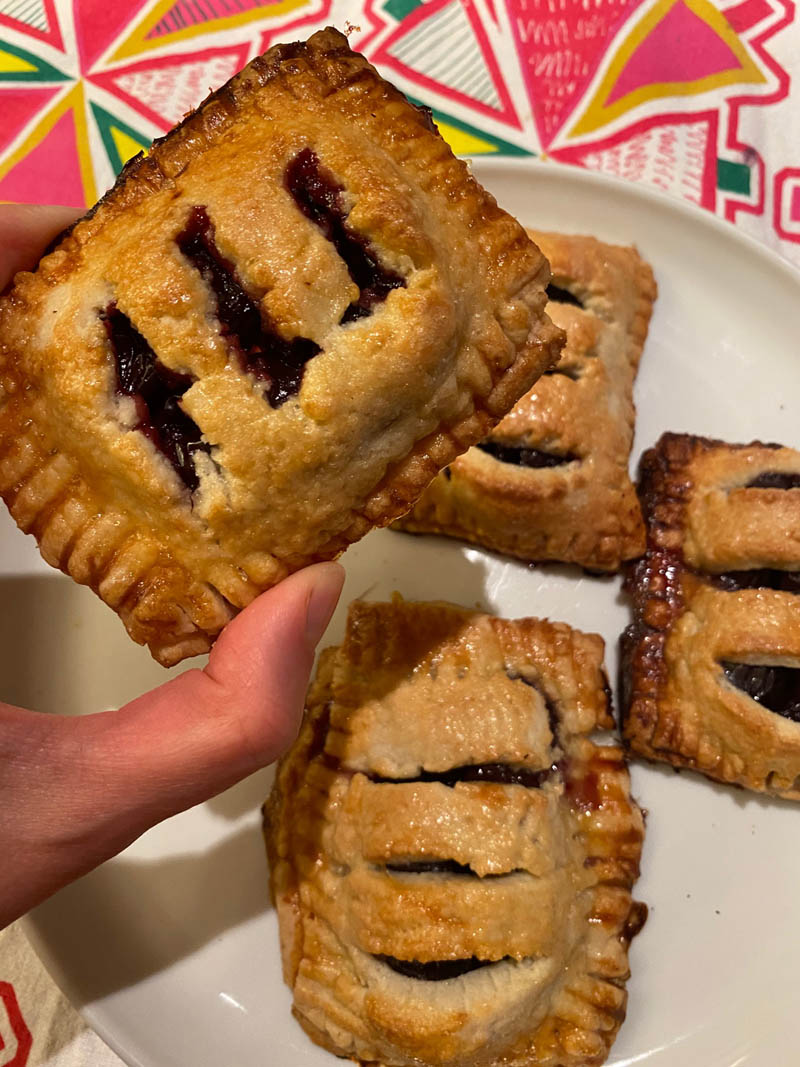 These cherry turnovers are so easy to make! First, you add butter to the flour mixture.
Then, you mix the butter and flour together. The best way to do this, is to start by smooshing the cold butter with your fingers, and then using a food processor to take on the rest. This will take some time, but is easier as you go.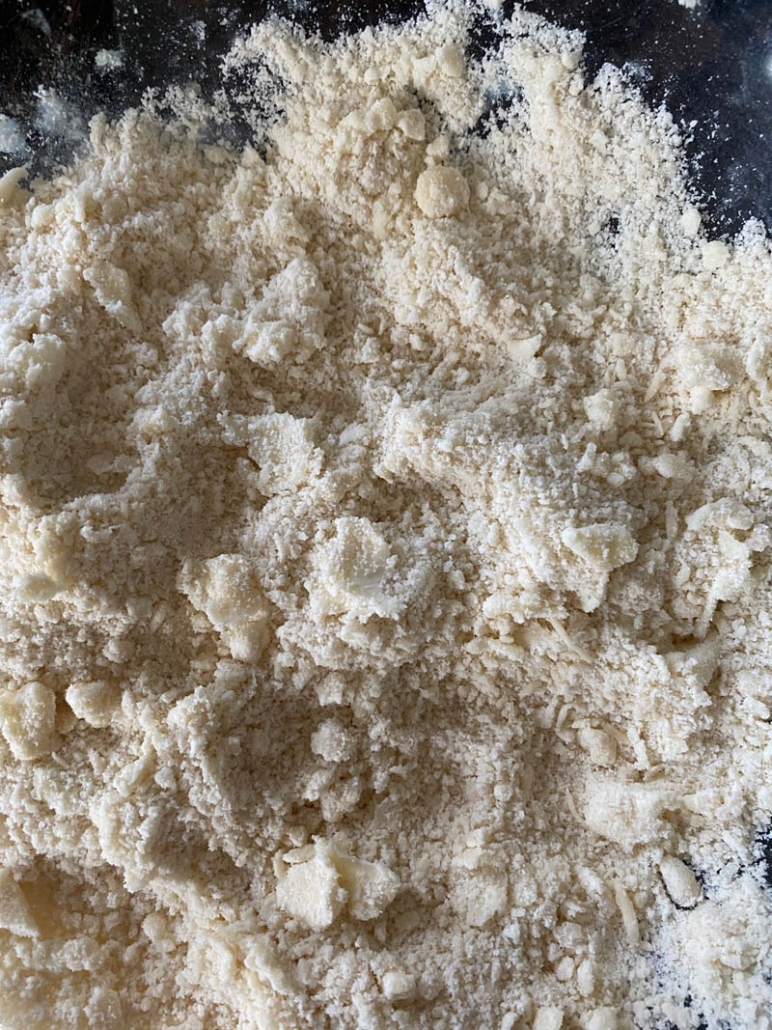 Next, you slowly add the water until the crumb mixture forms a dough. You do not want to add too much water, as this will result in very sticky dough. Just add enough so that the dough is holding together.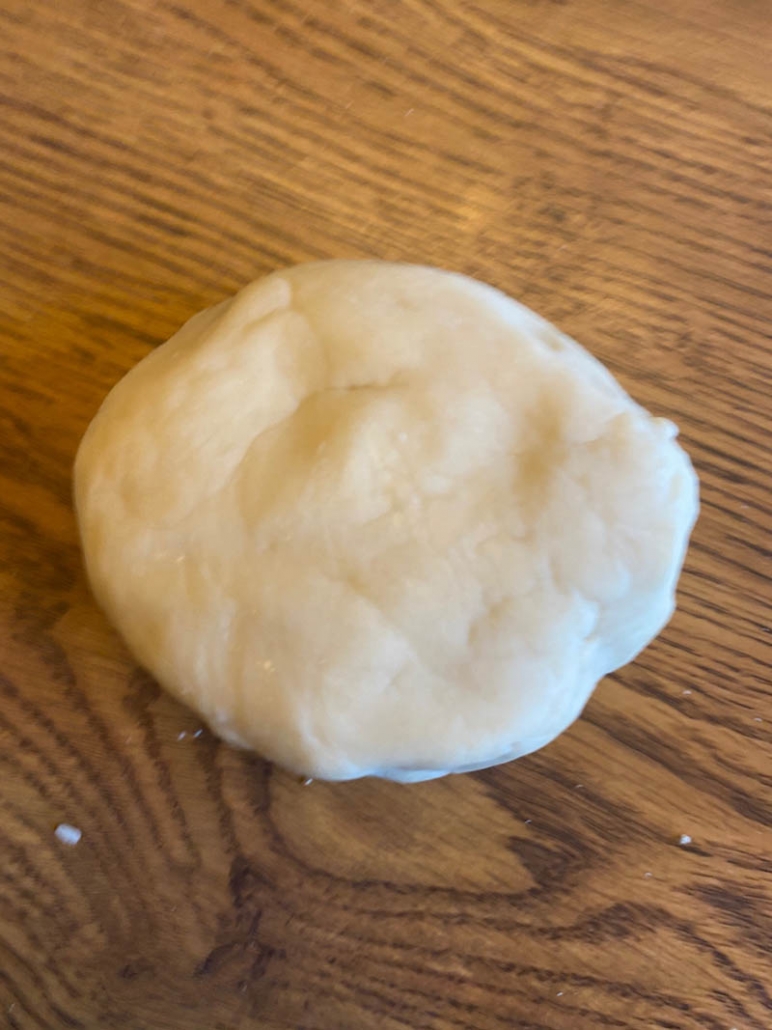 After chilling, roll out the dough until it is 0.5-1 cm thick.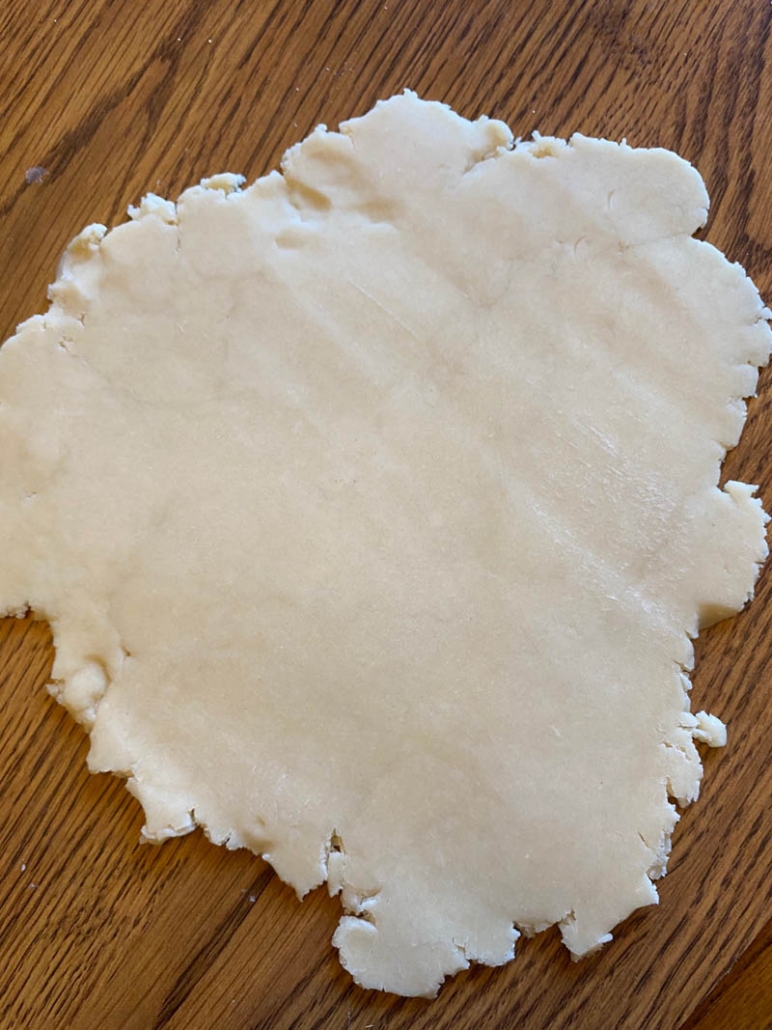 Next, cut out two rectangles. I found the easiest way to do this is to use a knife to trace the rectangle you want to make. Make sure that they are roughly the same size.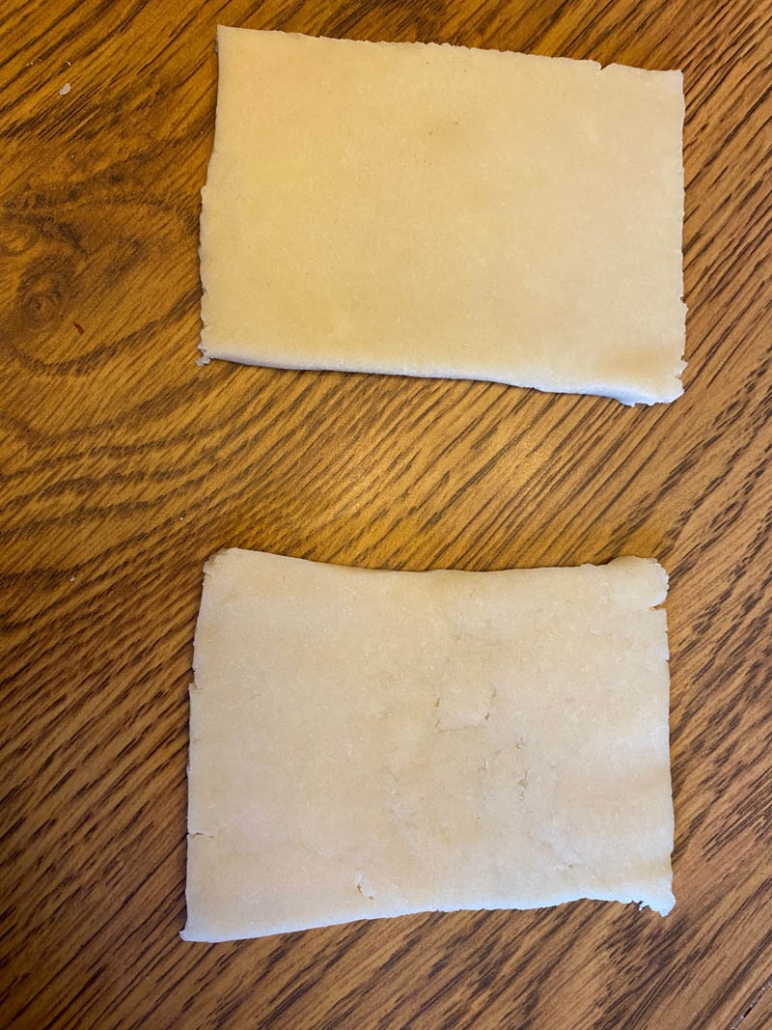 In the bottom half, add some of the cherry filling. It is better to use the slightly smaller half as the bottom.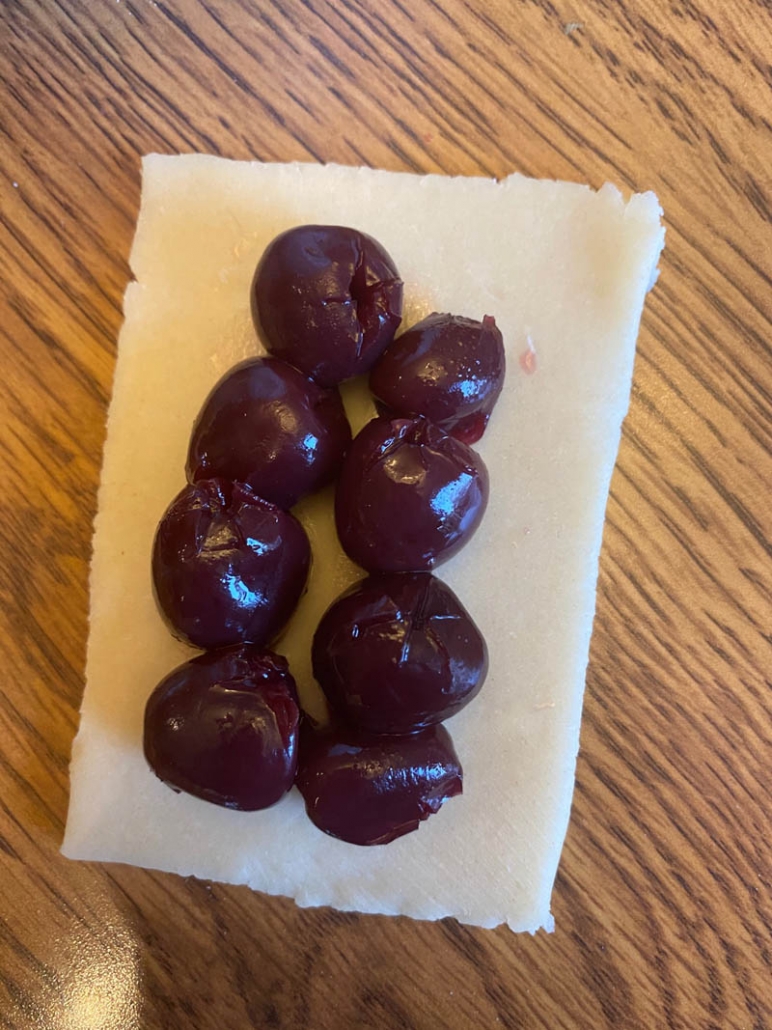 Next, cut three lines in the top half, and then press on top.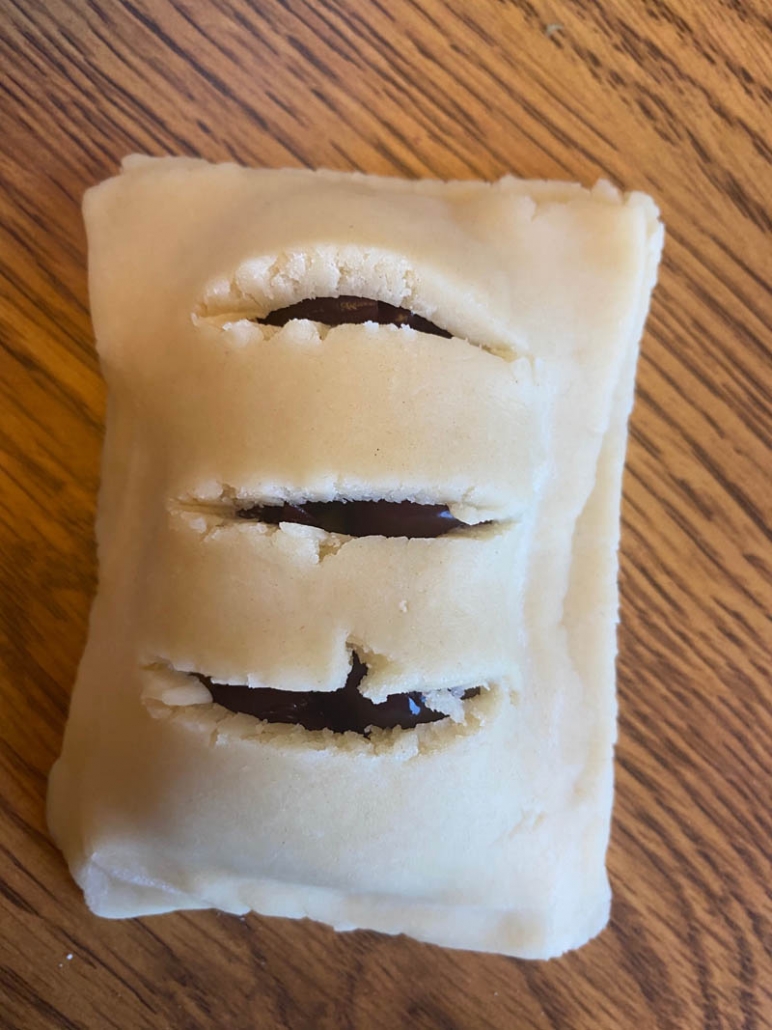 After, take a fork and press it around the edges.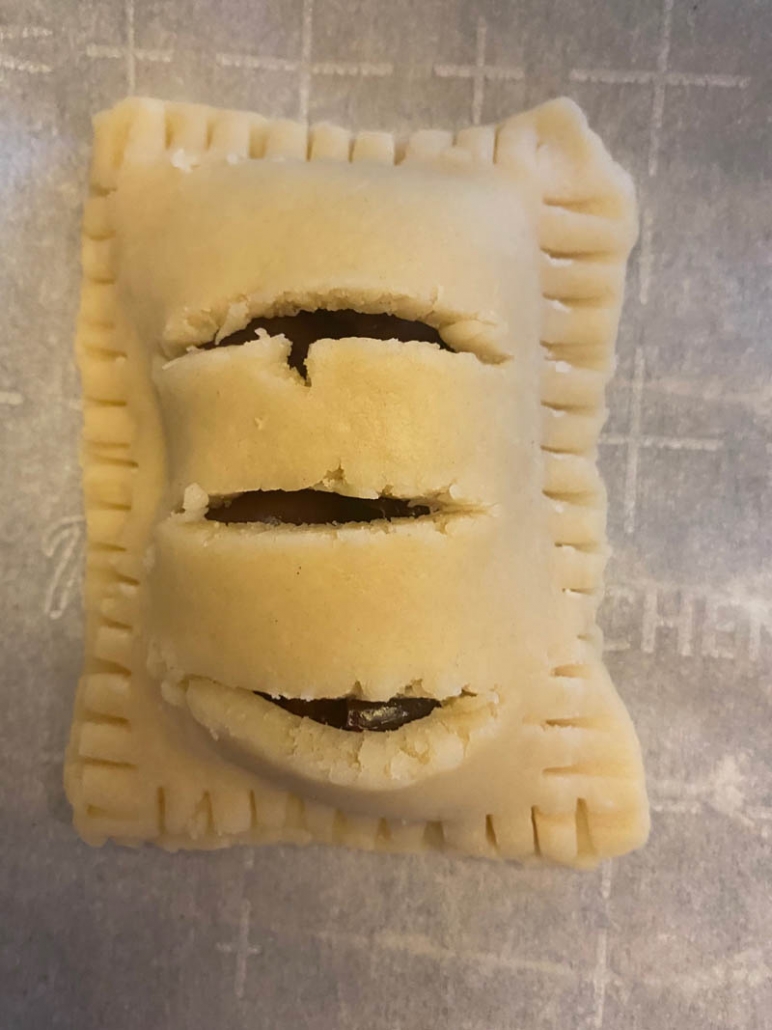 Finally, brush the turnovers with egg yolks and top with sugar and bake!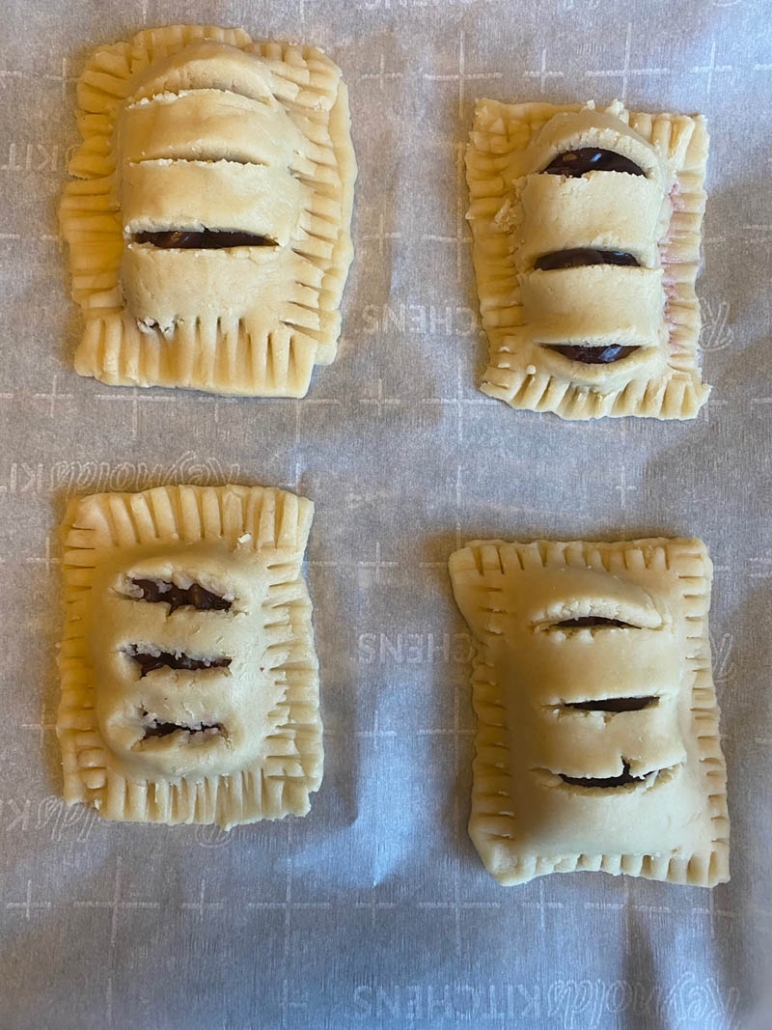 These cherry turnovers are the perfect pastries to make with friends or make for a party! They are so summery, so they would also be a great dessert to bring to a picnic. Since they look so cute, everyone will want to lay their hands on one of these cherry turnovers:).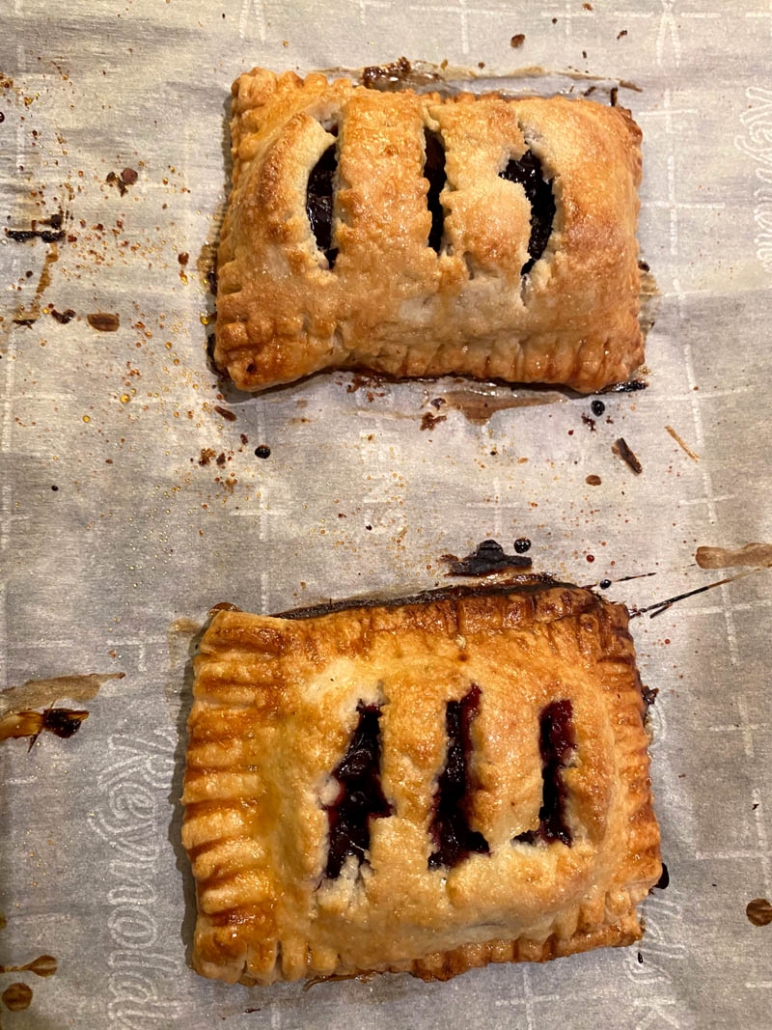 You can add any filling you want to these turnovers! Although my personal favorite is cherries, you can add blueberry filling, strawberry filling, or any other filling you desire. In addition, you can add apple filling and top with cinnamon to make apple cinnamon turnovers. There is so much potential for these amazing turnovers.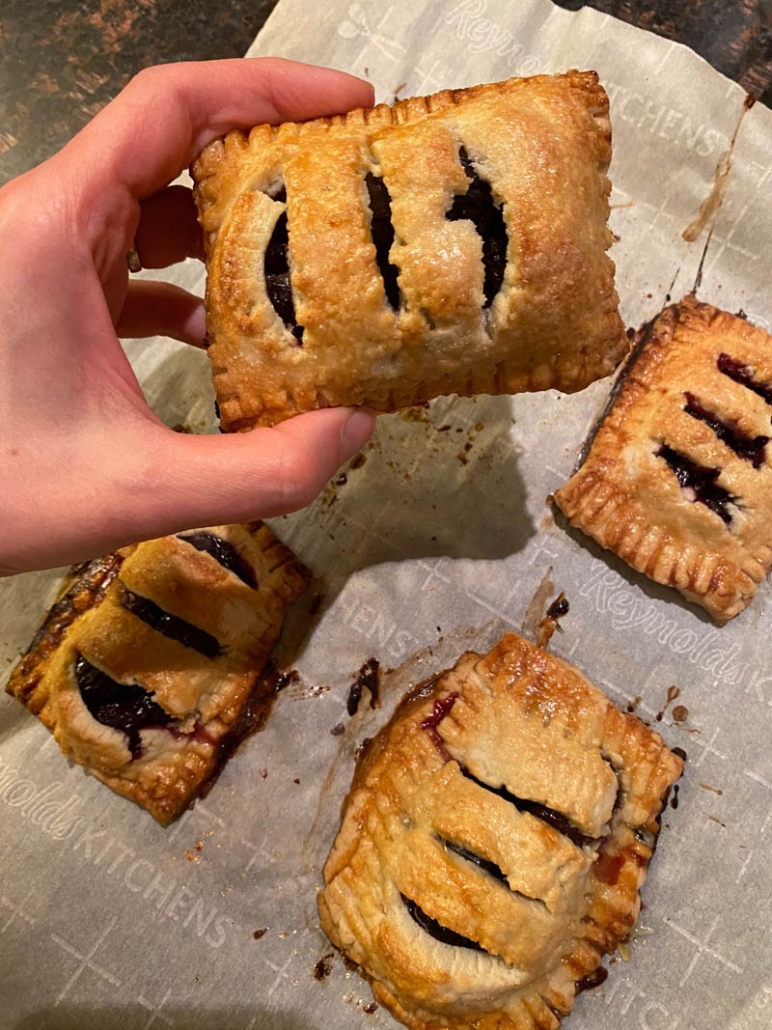 There is nothing better than enjoying one of these turnovers with a cup of coffee, as they are cute, taste incredible, and are so easy to make! You have to try these homemade cherry turnovers!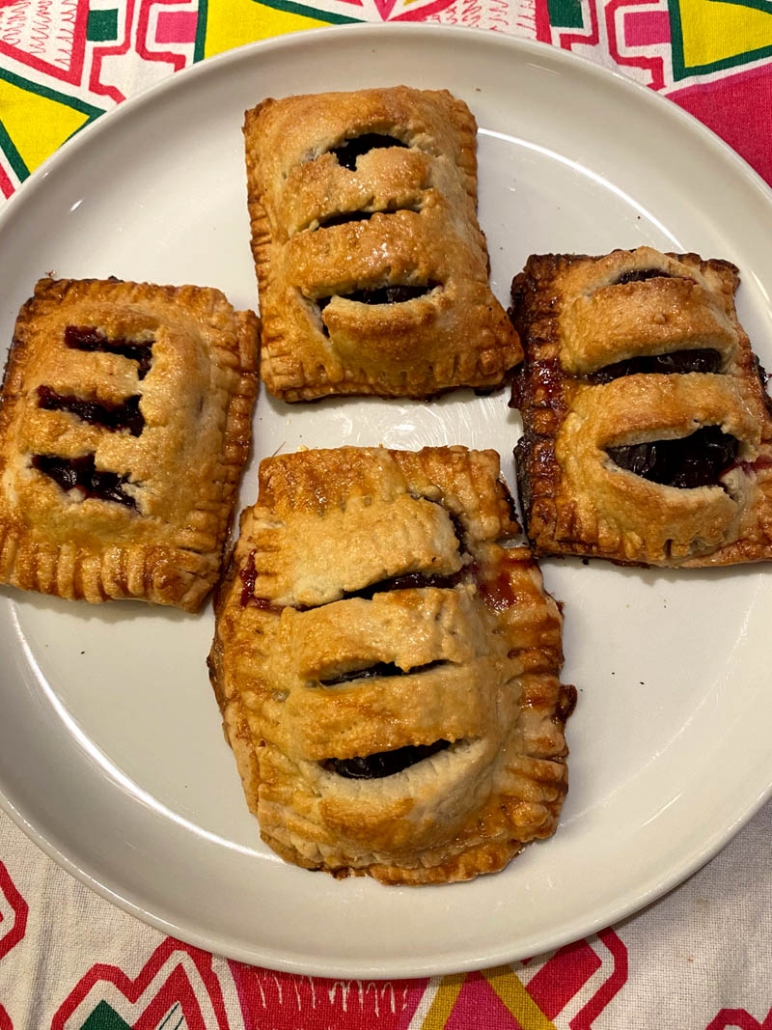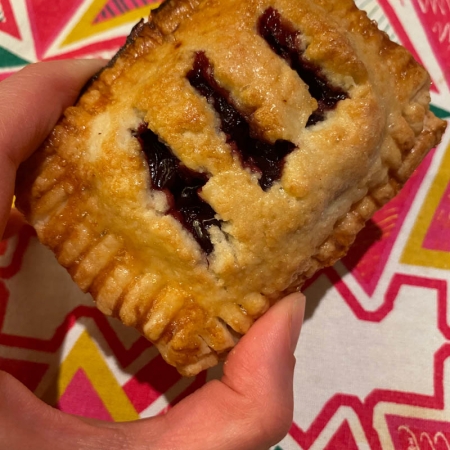 Cherry Turnovers
With a warm flaky crust, and deliciously sweet cherries inside, these cherry turnovers are the absolute perfect pastries! In addition, they are so easy and fun to make!
Ingredients
1

cup

White flour

1/2

tsp

salt

1

tbsp

white sugar

1

stick

cold unsalted butter

4

tbsp

water

1

can

cherry filling

1

egg

white sugar
Instructions
In a large bowl, whisk the flour, salt, and sugar together.

Take the butter, and cut it into small cubes. Then, mix it with the flour mixture. The easiest way is to smush the butter with your hands, and then use a food processor to mix the rest. This should form a sand-like consistency.

Add 1 tbsp of water at a time, and mix. Once the dough just forms, that is enough water. Make sure not to over-add the water.

Put dough in cling wrap, and place in the refrigerator for 2 hours, or the freezer for 1 hour.

Preheat your oven to 360.

Take the dough out, and roll it out into 1/2 cm - 1 cm thick dough. Then with a knife, cut out two square pieces. Do this until all the dough is used.

Take two square pieces of the same length. Place a scoop of the cherry filling on the bottom piece. On the top piece, with a knife cut 3 small lines on top. Then, press the two pieces together and press a fork along the outside.

Mix the egg, and add it on top of the dough to form an egg wash. Then, sprinkle some sugar on top.

Bake for 18-22 minutes, or until golden brown.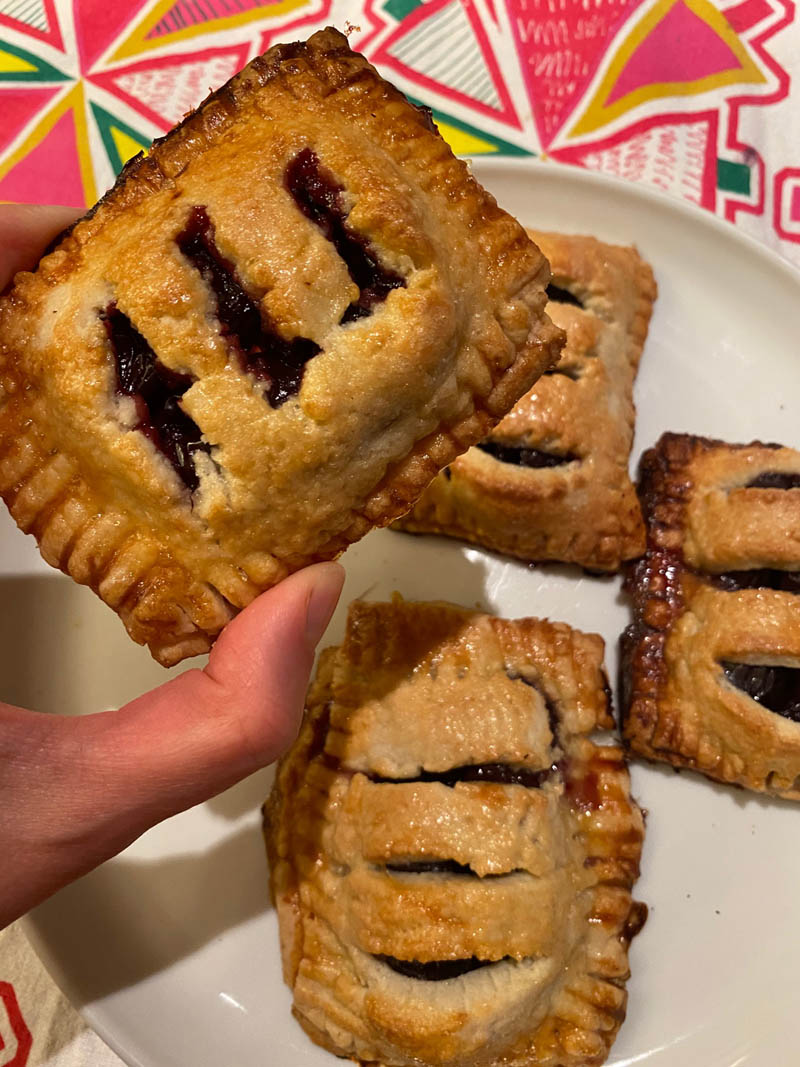 https://vibrantguide.com/wp-content/uploads/2021/04/cherry_turnovers_recipe_easy.jpg
1067
800
Anna
https://vibrantguide.com/wp-content/uploads/2019/01/logo2.png
Anna
2021-04-28 03:18:25
2021-04-28 03:18:25
Cherry Turnovers Recipe