Mini Apple Pies Made In A Muffin Tin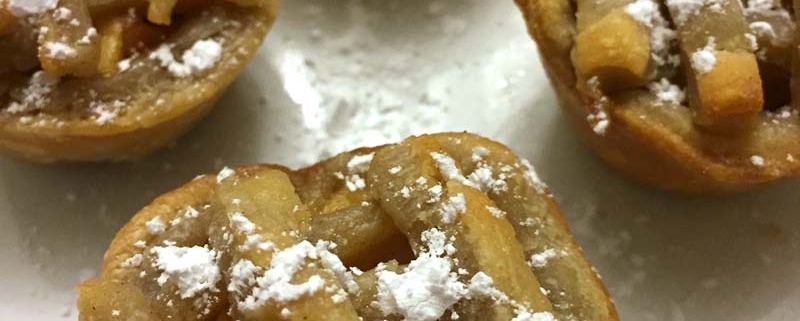 Sometimes you just want an apple pie all to yourself! With these mouth-watering warm and flavorful apple pies you can have that! These apple pies are delicious and so easy to make – you have to try them!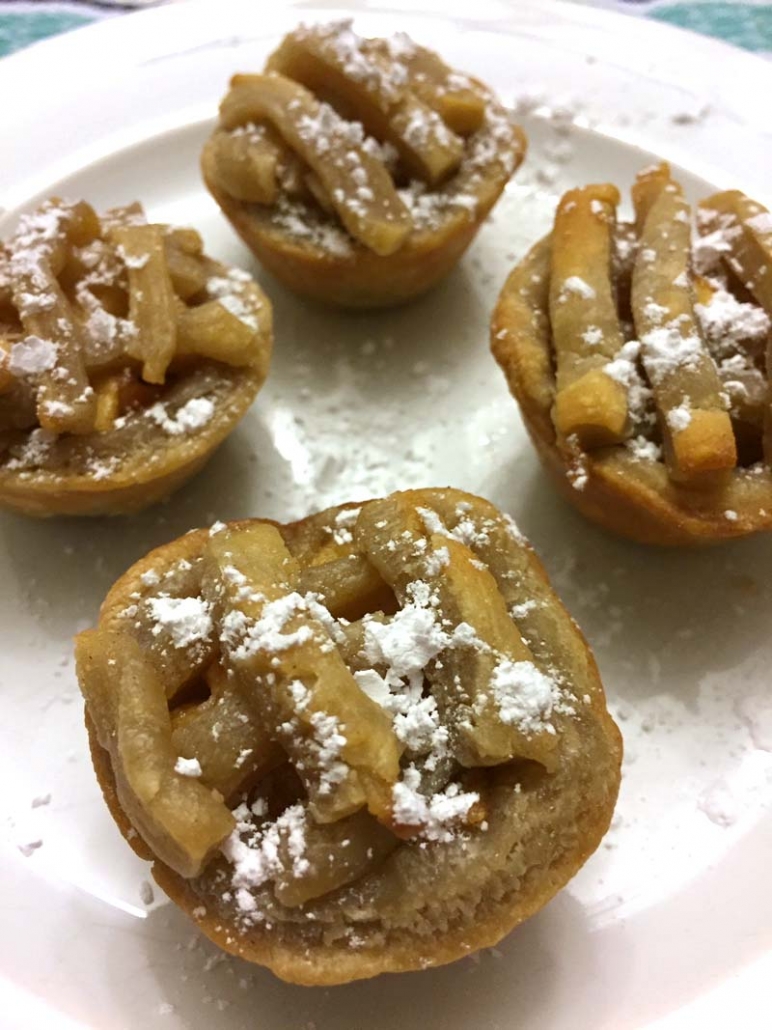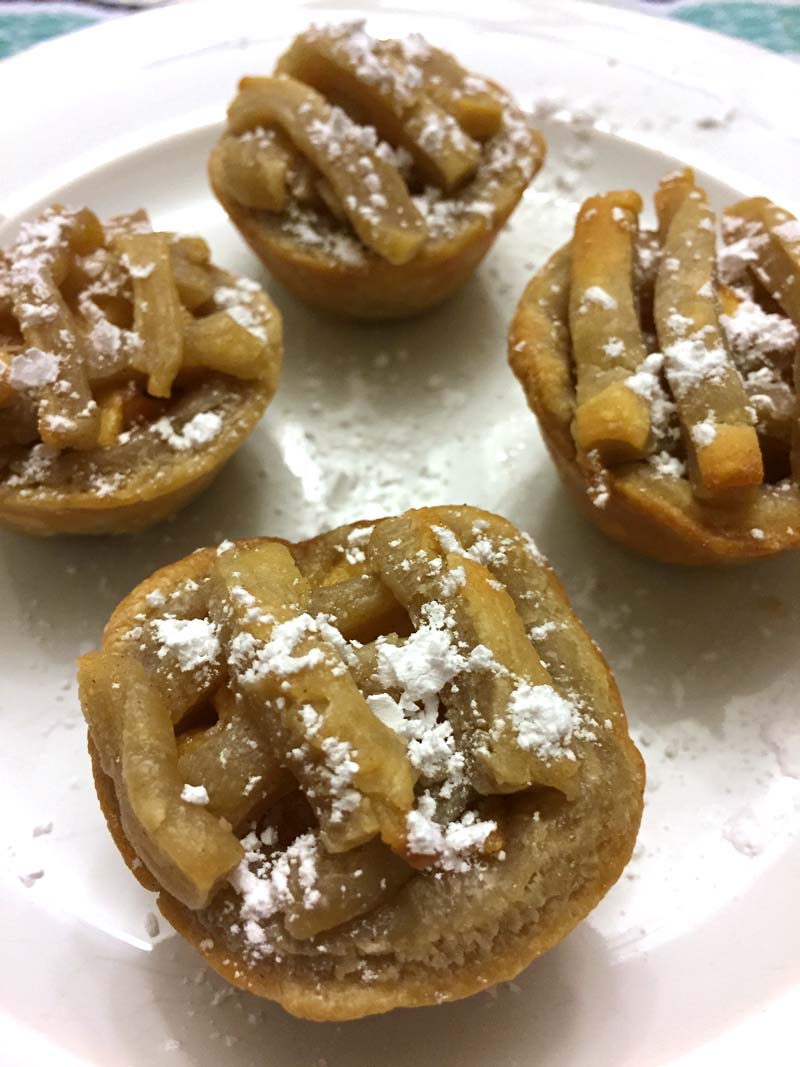 Despite their fancy appearance, these mini apple pies are so easy to make! You can make a homemade crust, but I've found it saves a lot of time to just buy a pre-made one. After you place the crusts in a tin, place the apple and sugar mixture in the crusts. Then cut the crusts into strips, and place them on the top. Afterwards, bake for 25 minutes and your done!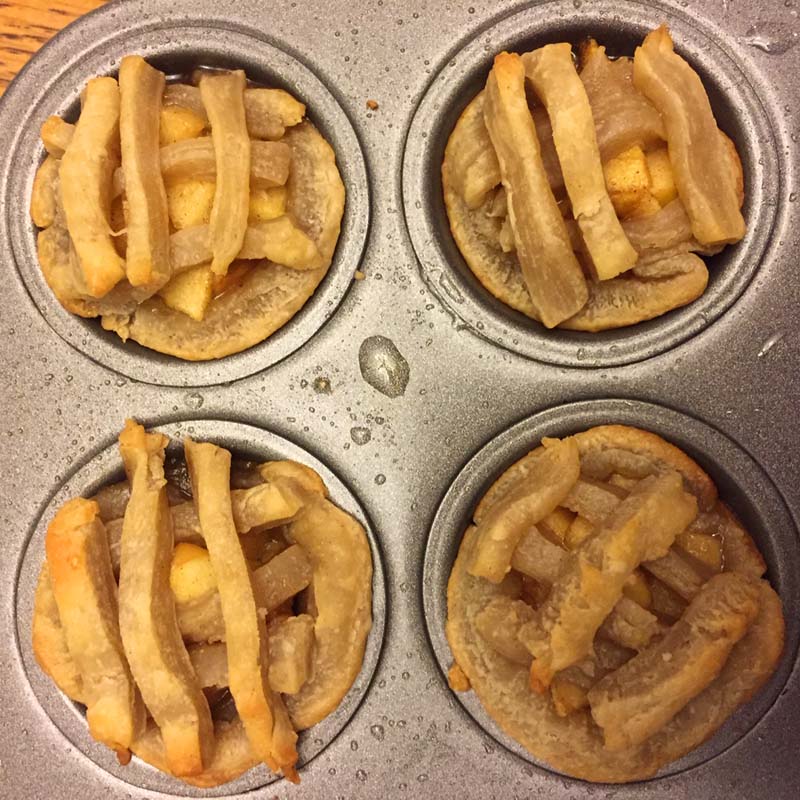 These mini apple pies are literally so amazing! The crust is flaky, the apple filling is the perfect sweetness, and they are so warm. You can top these apple pies with vanilla ice cream for some extra sweetness! They make the best fancy dessert and are sure to impress everyone who tries these!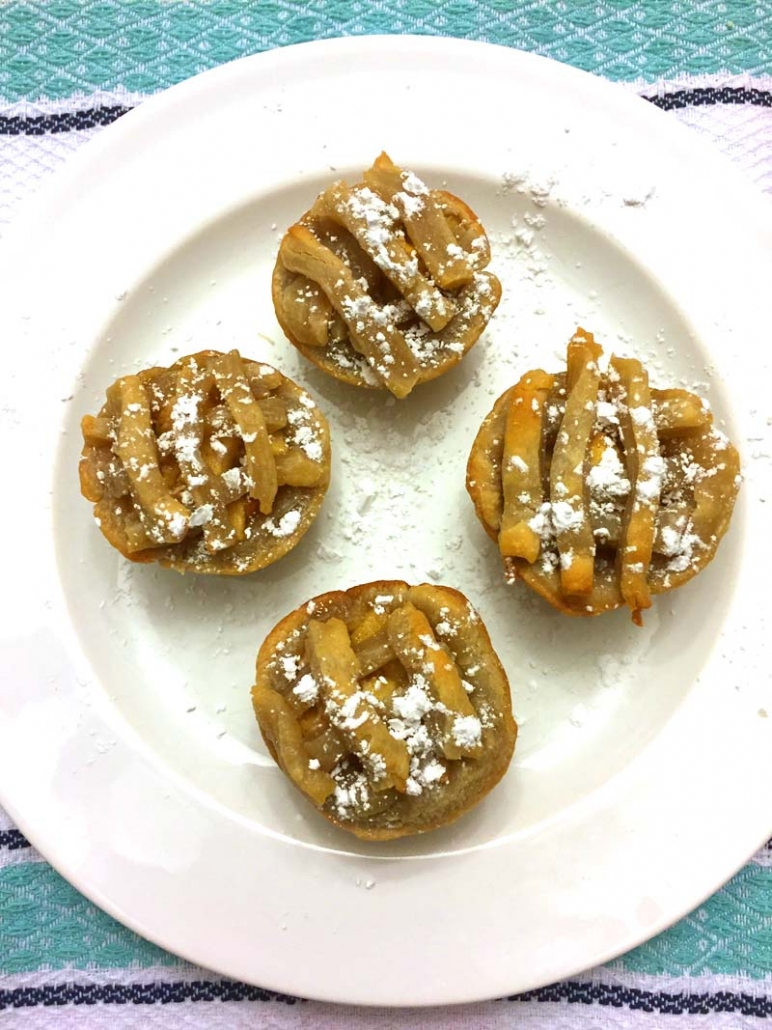 Another great thing about these mini pies is that you can fill them with different fillings. If you prefer blueberry or blackberry pie, you can swap out the apple filling for some berry filling. I've also made these mini pies with cherry filling and let me tell you they were AMAZING! Get creative, there are so many different ways to make these mini pies!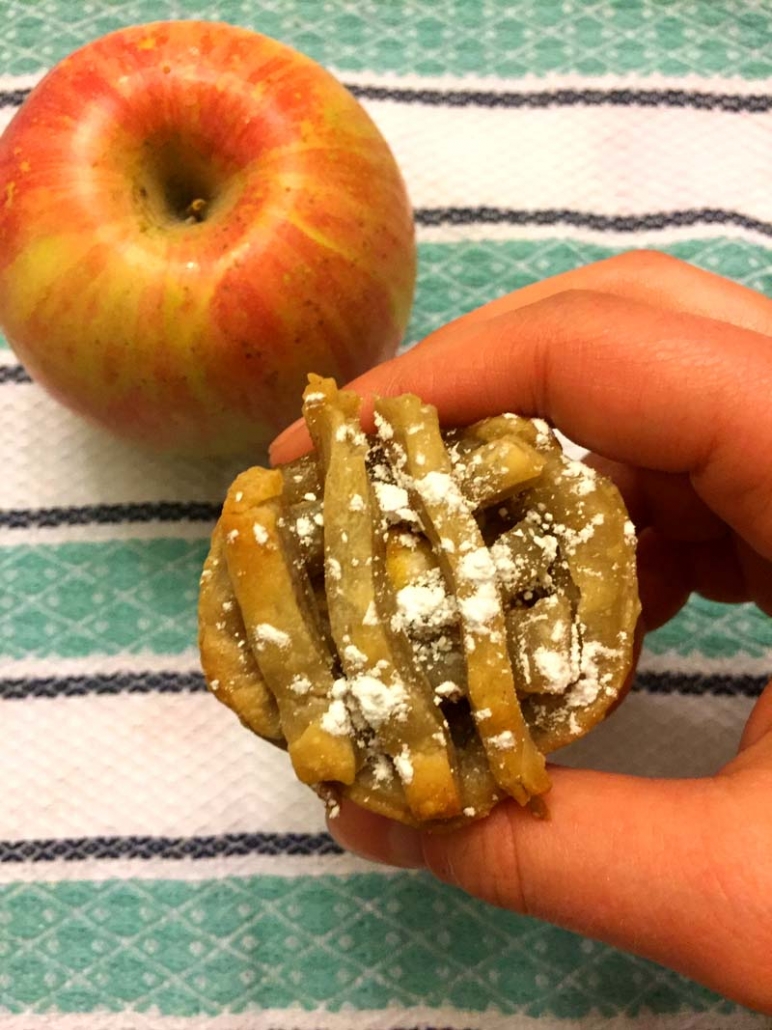 These mini bite-sized apple pies will surely impress everybody! They are so adorable and taste delicious!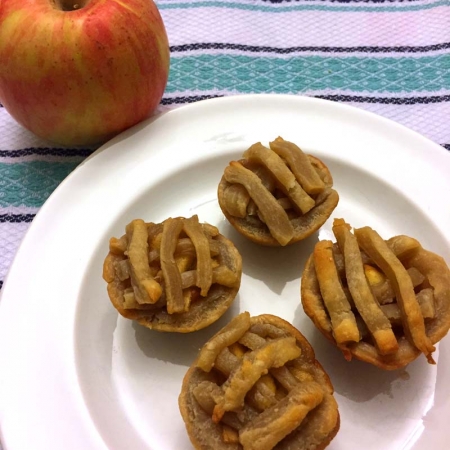 Mini Apple Pies Made In A Muffin Tin
These mini apple pies are amazing! All you need are apples, refrigerated pie crust, sugar and muffin tin! So easy to make, so cute and so delicious!
Ingredients
2

refrigerated 9-inch pie crusts

4

apples

peeled and diced in small pieces

1/4

cup

sugar

powdered sugar

for sprinkling
Instructions
Spray the non-stick 12-cup muffin tin with non-stick cooking spray. Preheat the oven to 400F.

Roll the pie crusts until about 1/4-inch thick, then cut into 12 4-inch circles (you'll need to roll twice).

Put crust circles into muffin tins and press inside to line the bottom and sides of muffin cups with pie crust.

Mix apple pieces and sugar in a bowl and divide between the muffin cups.

Roll the leftover pie crust and cut into strips. Put dough strips on top of muffin cups over the apple filling.

Put mini apple pies in the oven and bake for 25 minutes.

Let mini apple pies cool, then carefully remove them from the muffin tin and sprinkle with powdered sugar.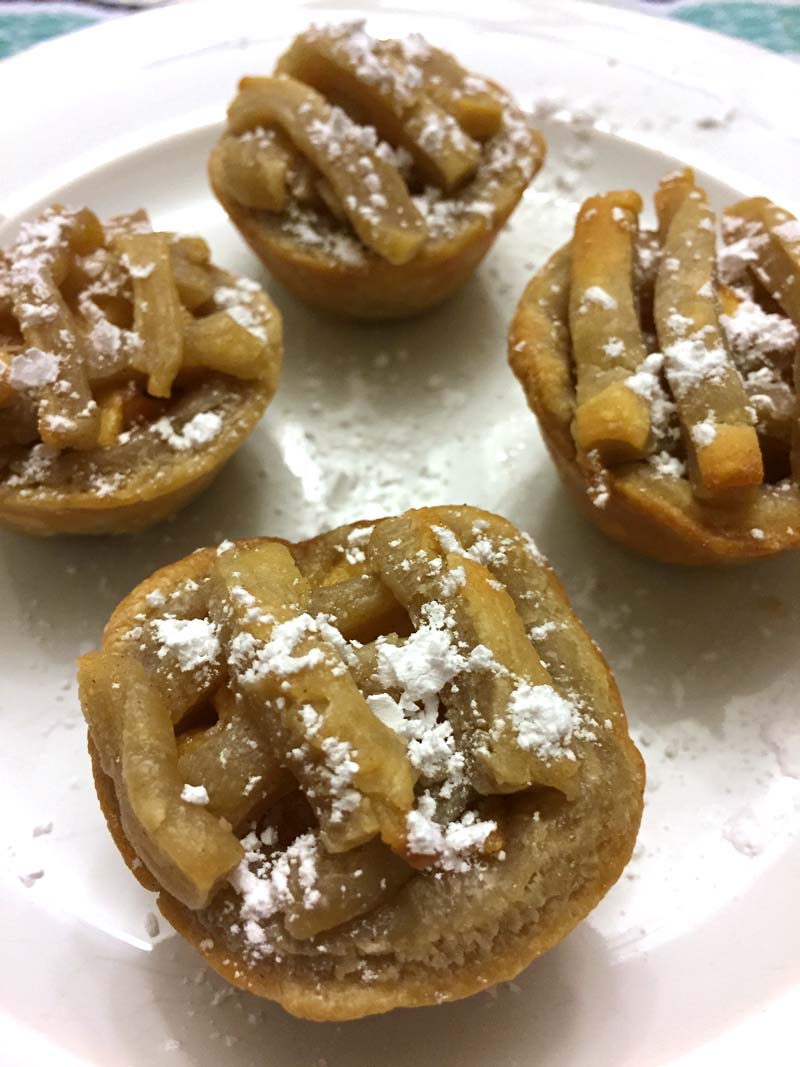 https://vibrantguide.com/wp-content/uploads/2019/04/apple_pie_bites.jpg
1067
800
Anna
https://vibrantguide.com/wp-content/uploads/2019/01/logo2.png
Anna
2022-07-27 01:17:06
2022-07-27 18:01:19
Mini Apple Pies Made In A Muffin Tin