How To Make Popcorn On The Stove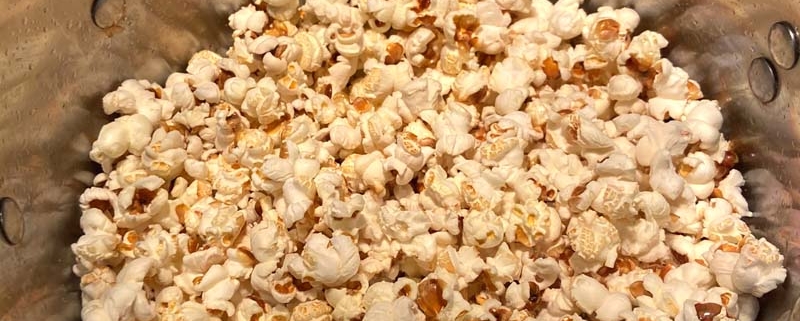 This homemade popcorn tastes exactly like the kind you get in the movies minus the bad chemicals! This warm, fresh, popcorn is the absolute perfect snack for a movie night or when your craving a delicious snack. It is so easy to make, and after trying it, you will never go back to sad bags of microwave popcorn:).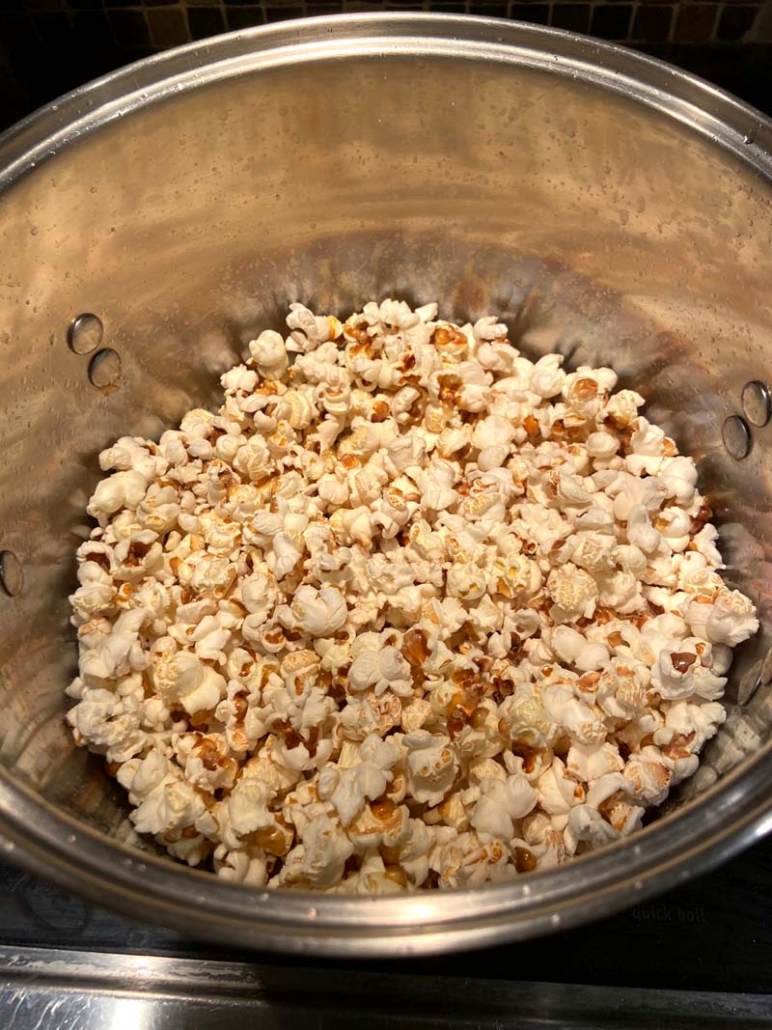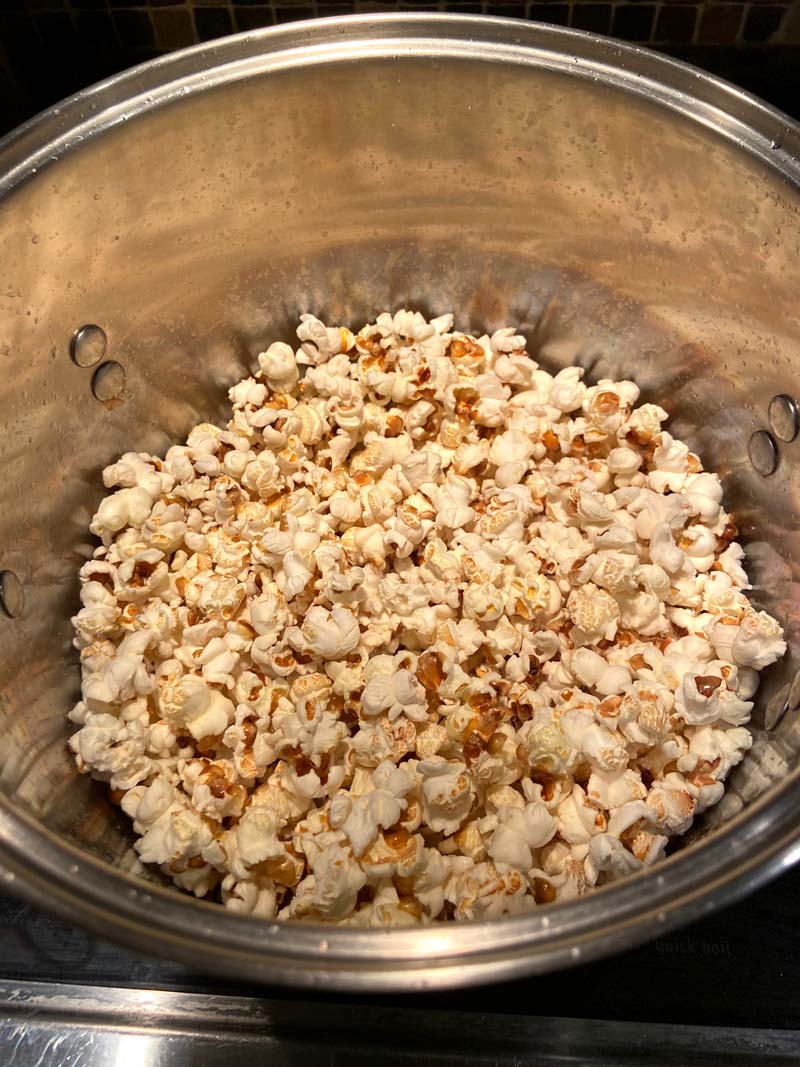 Anyone can make this delicious popcorn! Firstly, dump the oil in the saucepan and put it over high heat. You have to wait until the oil is boiling and very hot, for the popcorn to pop. You can test if the oil is ready, by placing in a few kernels and seeing if they pop. If they pop, you can proceed to add the rest of the kernels.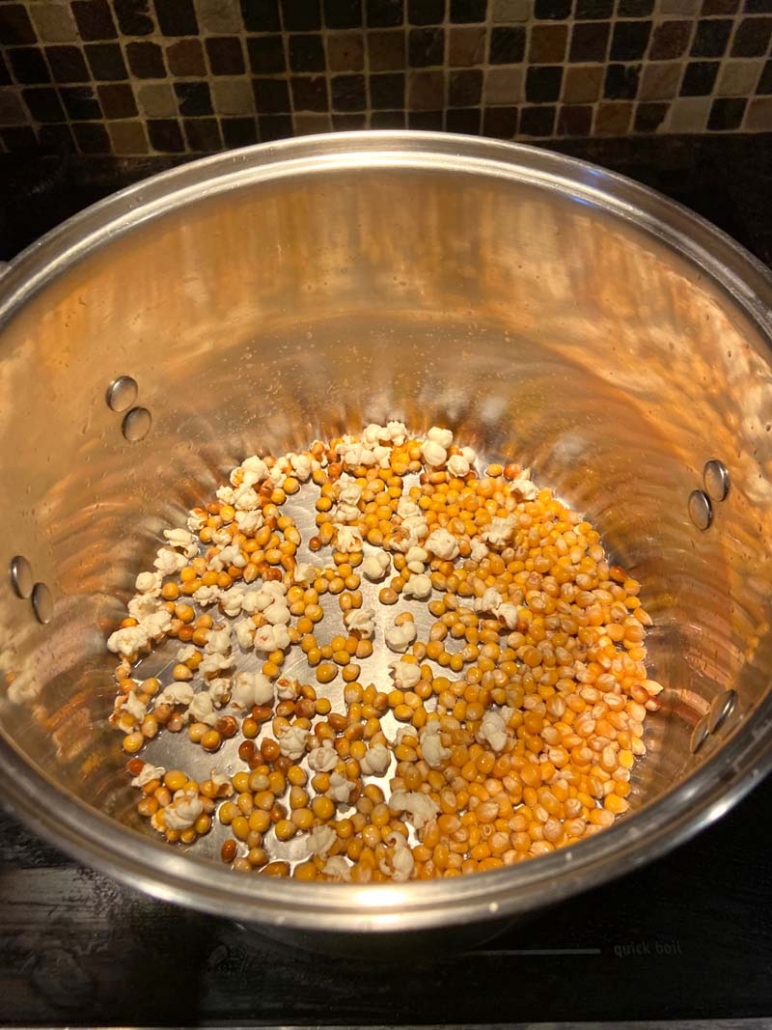 Quickly after you add the kernels, they will all begin to pop. Make sure to cover the saucepan as soon as they start popping, as hot kernels start flying everywhere. They should pop for approximately 5 minutes, and once they stop popping immediately take them off the stove (they burn easily). To prevent burning, and make sure the popcorn pops evenly, gently shake the saucepan from time to time.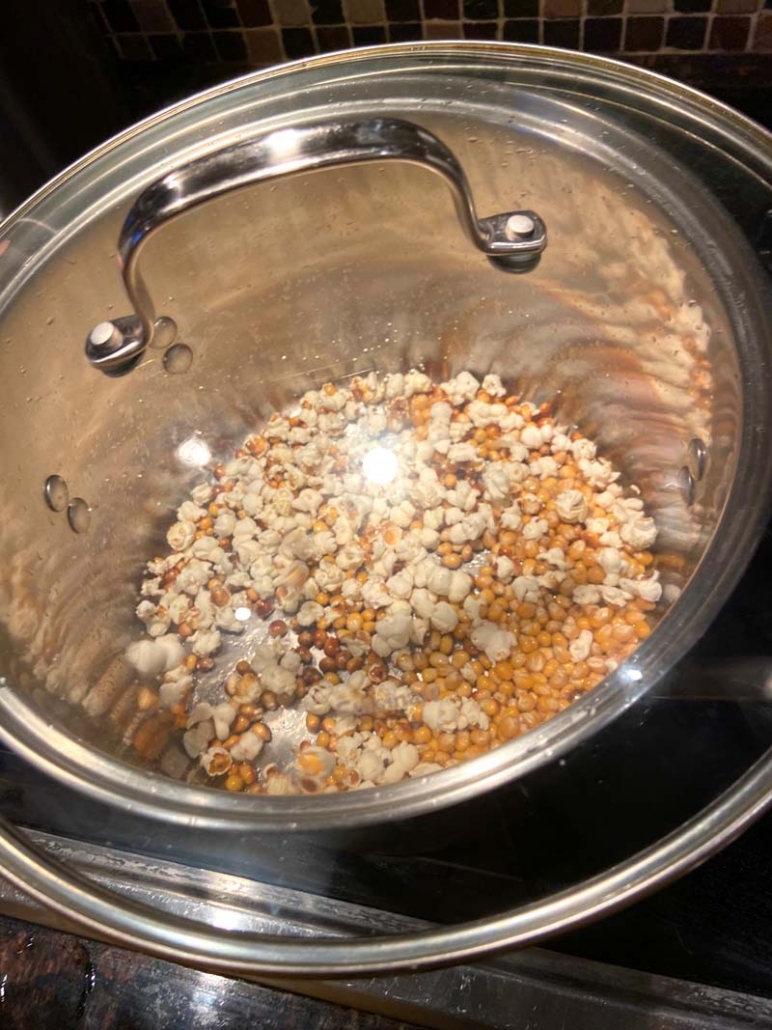 After removing from the stove, top the popcorn with salt and melted butter. You can also put other toppings such as cheese, melted chocolate, caramel, or spice mixes. Serve immediately and enjoy warm.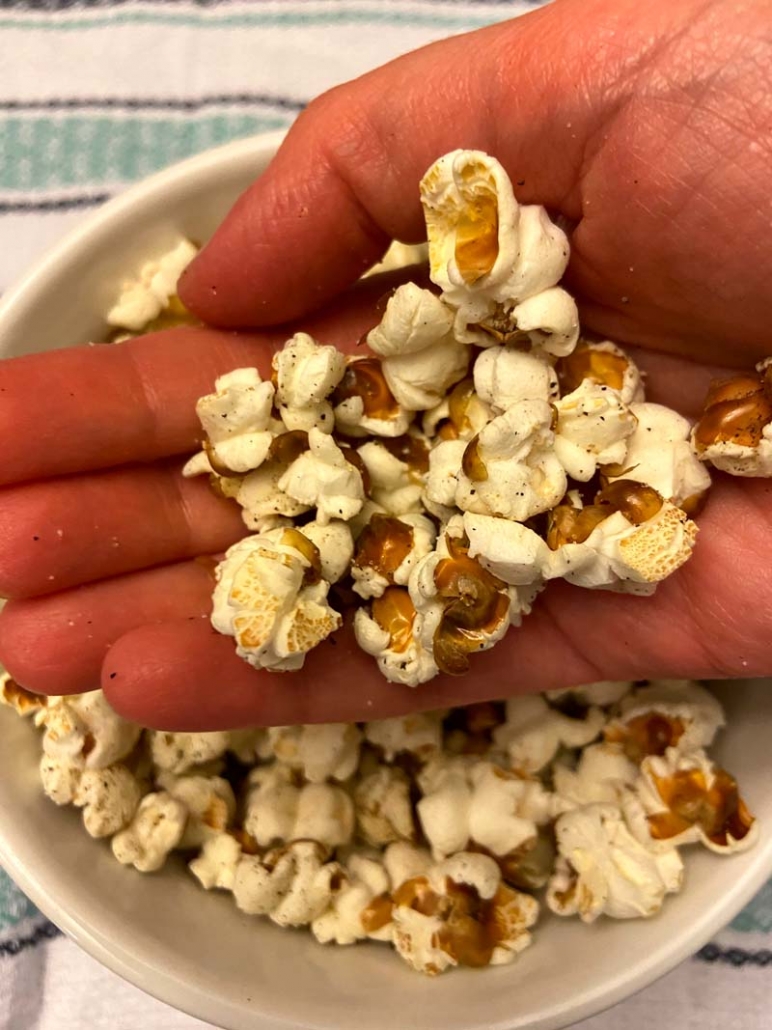 You can buy raw kernels for cheap at your local store. Being low in calories, and a much healthier alternative to microwavable popcorn, this homemade popcorn makes the perfect snack! It takes 5 minutes to make this delicious popcorn, and your whole family will love eating it during a movie night. Once I made my own homemade popcorn for the first time, I never went back to snack brands or microwavable popcorn! You will absolutely love this warm, delicious, recipe!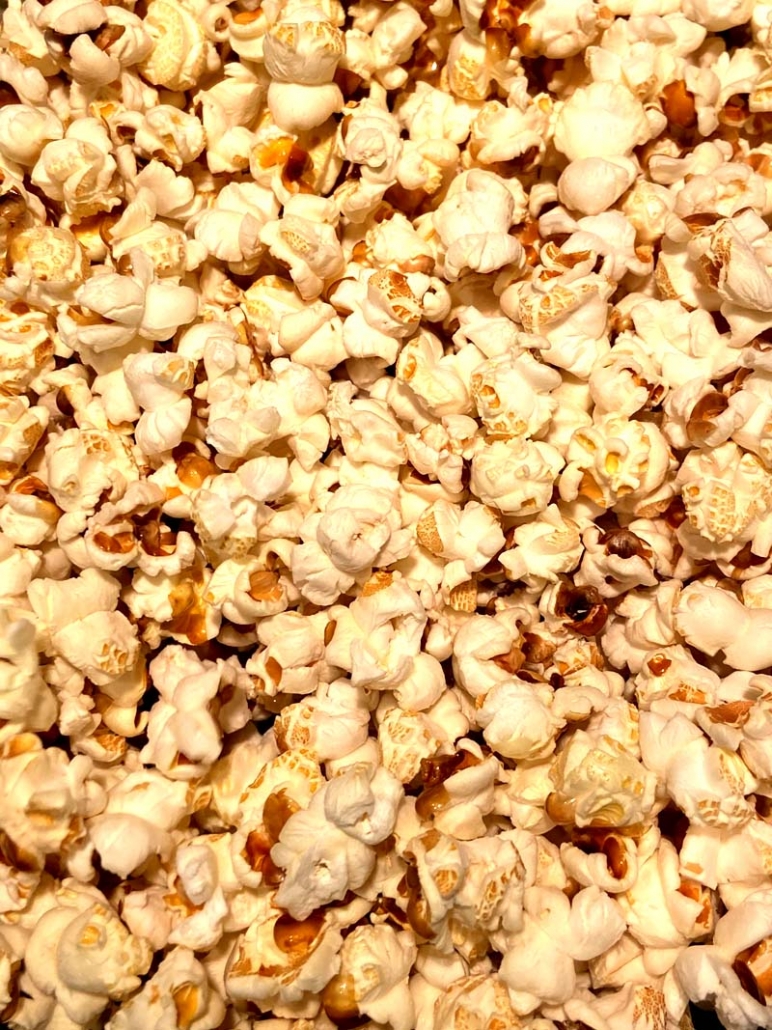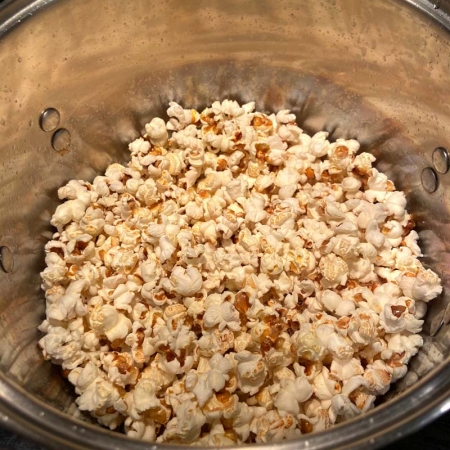 Homemade Stovetop Popcorn
This delicious popcorn tastes just like warm, movie theatre popcorn minus the hundreds of bad ingredients. Warm, fresh and tasty, you will love making this mouth-watering treat!
Ingredients
1

cup

raw popcorn kernels

2

tbsp

vegetable oil

salt to taste

melted butter

optional for topping
Instructions
Place the vegetable oil in a large saucepan and heat on high heat.

When the oil starts boiling, place a few kernels in the saucepan. If they pop, the oil is hot enough, and you can dump the rest in.

Cover the saucepan and wait until the popping sounds stop (approx 5 minutes). From time to time, gently shake the sauce pan to prevent burning.

As soon as the kernels are done popping, take the popcorn out and place it in a large bowl.

Mix salt in the popcorn and top with melted butter.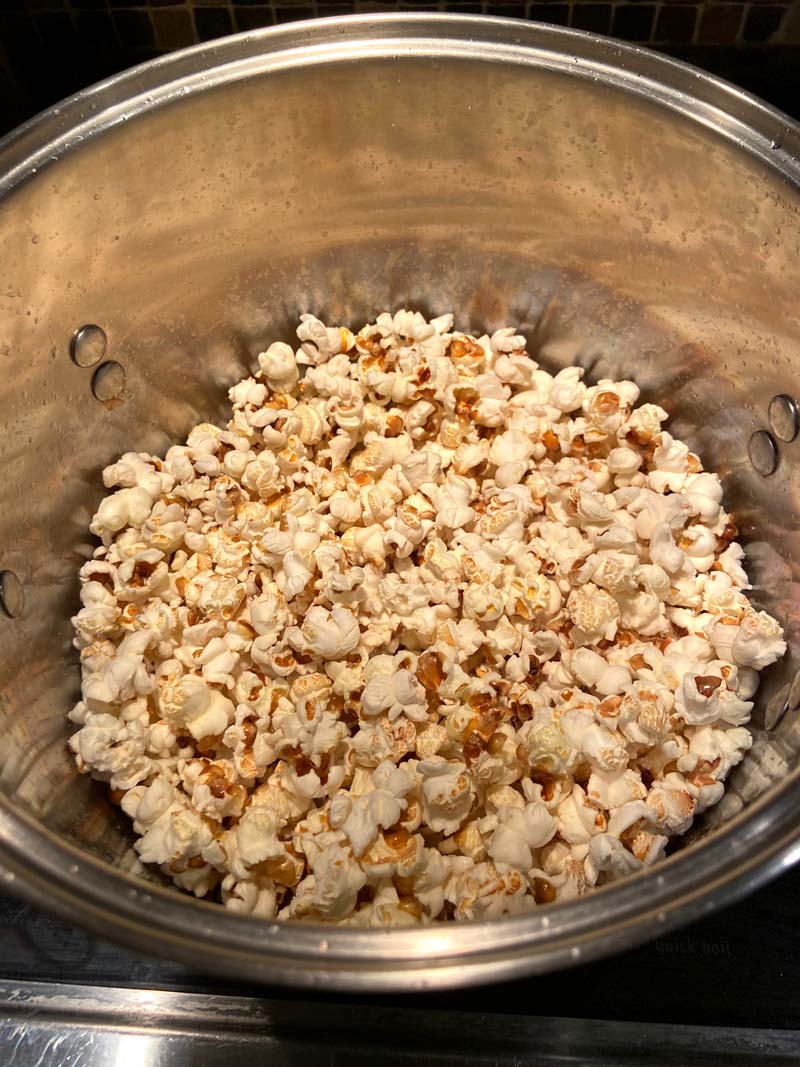 https://vibrantguide.com/wp-content/uploads/2020/04/popcorn_stovetop.jpg
1067
800
Anna
https://vibrantguide.com/wp-content/uploads/2019/01/logo2.png
Anna
2020-04-15 21:49:52
2020-04-15 21:49:52
How To Make Popcorn On The Stove