Homemade Chocolate Popcorn Recipe

Can't decide between sweet and salty? Why not have both! This popcorn tastes like it is from a gourmet shop, and is so easy to make! This popcorn will bring your movie nights to the next level!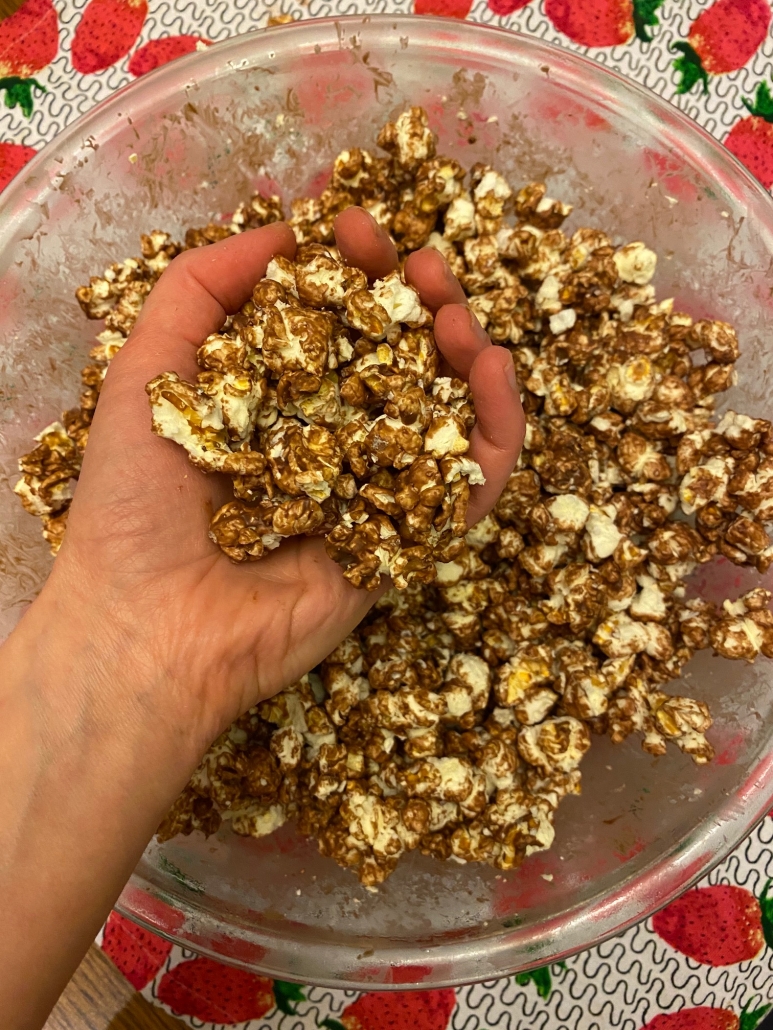 I've always loved chocolate popcorn that I get at dessert shops, yet never knew how easy it was to make it myself! After discovering how easy it is, I make this popcorn for every movie night! It only takes 5 minutes to make, yet tastes incredible! In addition, there are only 2 ingredients needed, and you are guaranteed to have them laying around your pantry!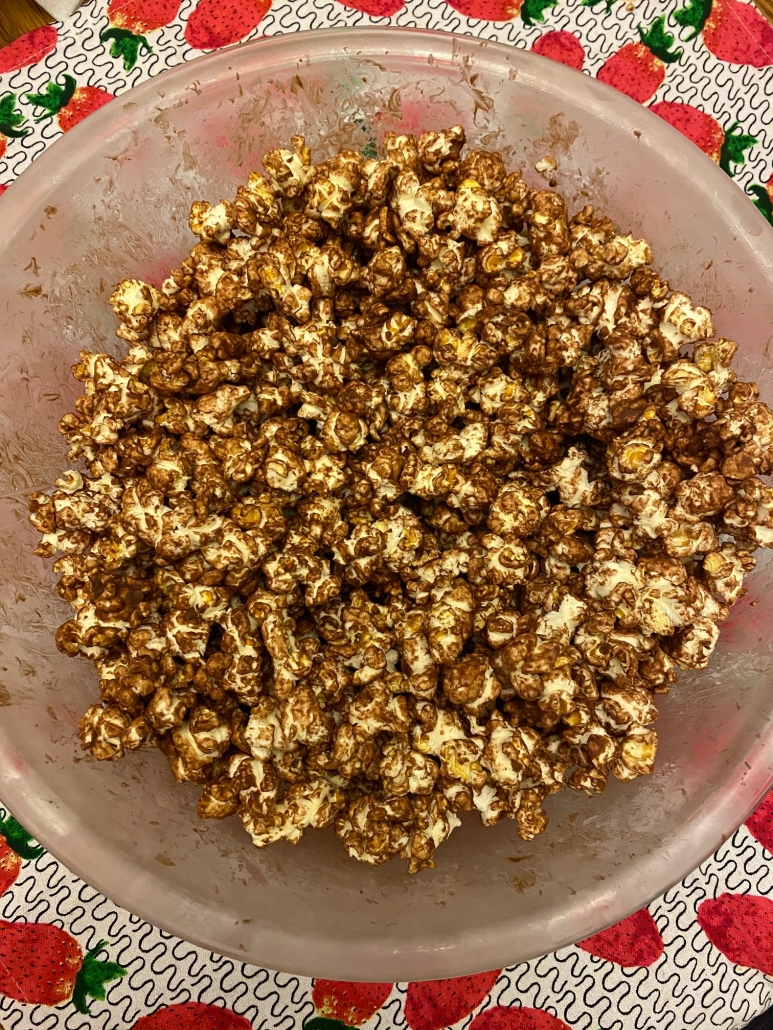 This chocolate popcorn has the perfect flavor combination! Light and salty popcorn mixed with sweet, rich chocolate chips – absolutely amazing! In every bite you get tons of chocolate, so this popcorn is perfect for chocolate lovers. Who knew how delicious popcorn would be with chocolate added to it:)?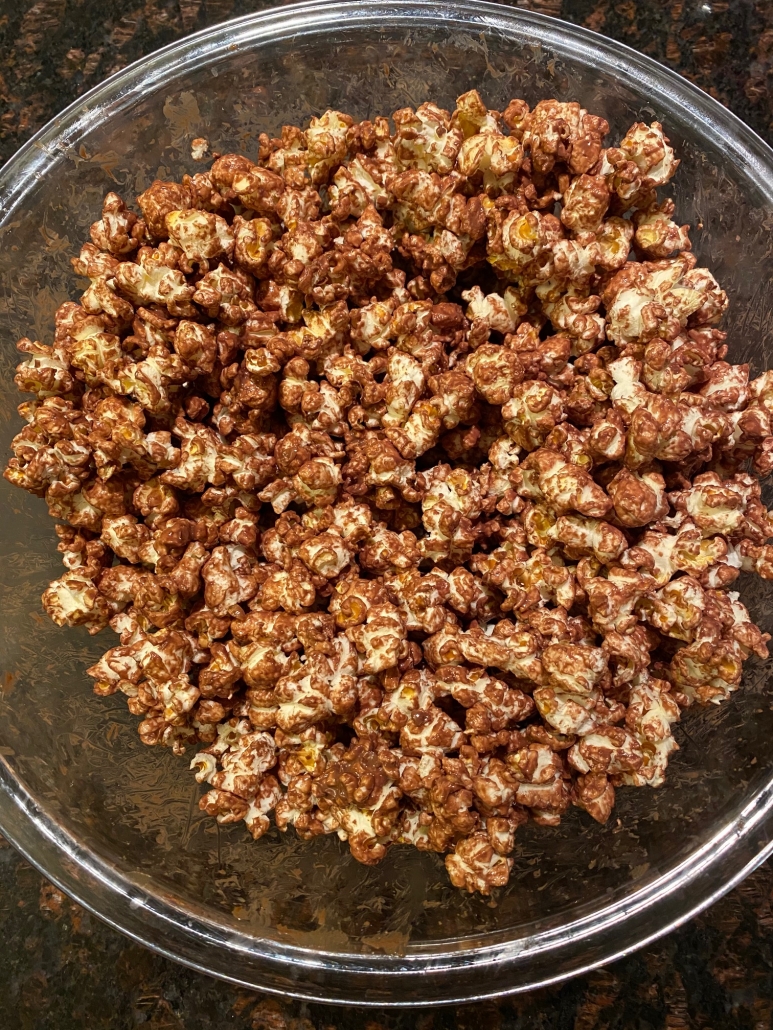 This popcorn is the perfect treat for family movie nights! In my own household, oftentimes my siblings wouldn't even care about the movie being watched, but would be super excited about this popcorn! Everyone in the family will love this popcorn, and it is perfect for movie nights, game nights, and other activities. Since it is super easy and quick to make, no one will have to wait too long to eat this delicious popcorn:).
This chocolate popcorn is so easy and simple to make! Simply melt some chocolate chips in a microwave safe bowl, add the popcorn, mix with a spoon, and then freeze for 5 minutes! Since the chocolate is so thin, it hardens extremely fast. If you want the chocolate melty, then just don't freeze it and enjoy with a spoon. In addition, you can add all sorts of treats, like crushed oreos, sprinkles, and m&ms. It is so easy to get creative with this popcorn!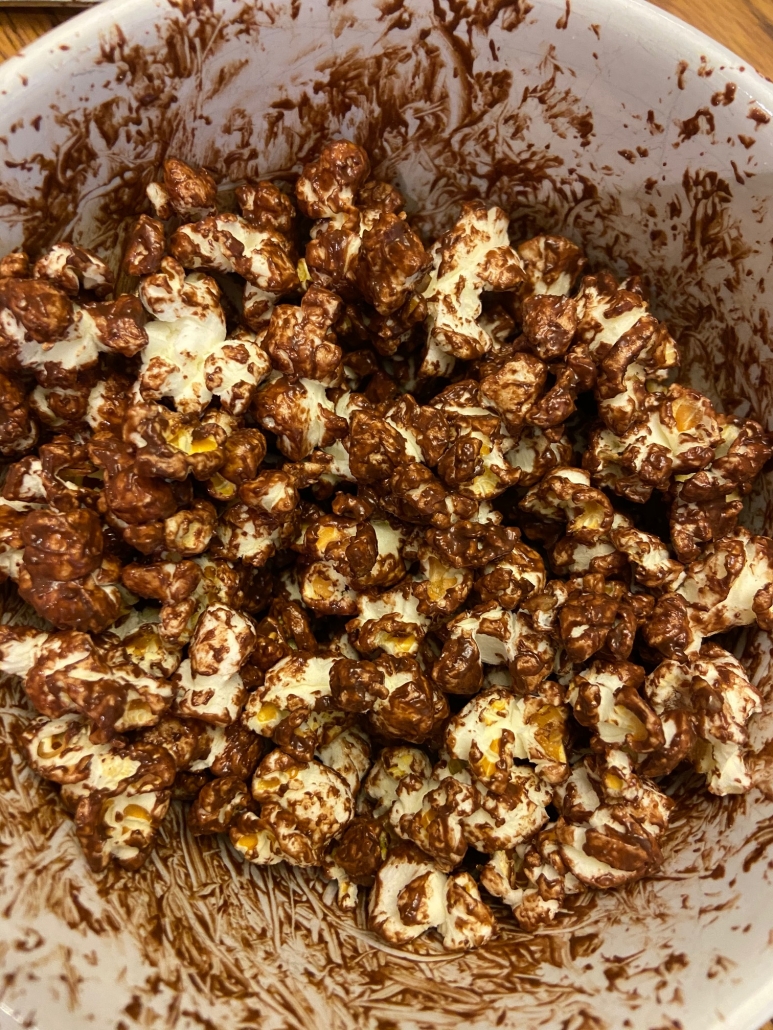 In addition to being great for movie nights, this popcorn is the perfect treat if you are looking for an easy, effortless, but delicious dessert. Since it only requires a few ingredients and very little time, it is so easy to whip up and enjoy. Whether you are looking for a dessert for the whole family or just want a quick sweet treat, this homemade chocolate popcorn is the perfect dessert!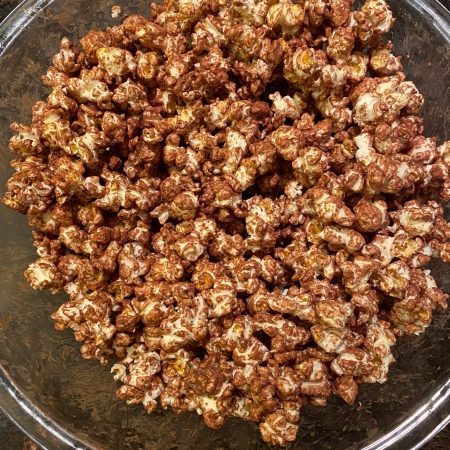 Homemade Chocolate Popcorn
This homemade chocolate popcorn is amazing! So easy to make - all you need is plain popcorn and chocolate chips! It tastes like a chocolate popcorn from a gourmet shop! You'll want to eat all this chocolate popcorn in one sitting!
Ingredients
8

oz

popped plain popcorn

1

cup

chocolate chips
Instructions
Put chocolate chips in a very large microwave-safe bowl. Microwave in 30-second increments, stirring every 30 seconds, until melted (usually 2-3 minutes).

Add plain popcorn to the bowl and toss until the popcorn is evenly coated with chocolate.

Put the bowl with popcorn in a freezer for 20 minutes (so chocolate hardens), then remove from the freezer and serve.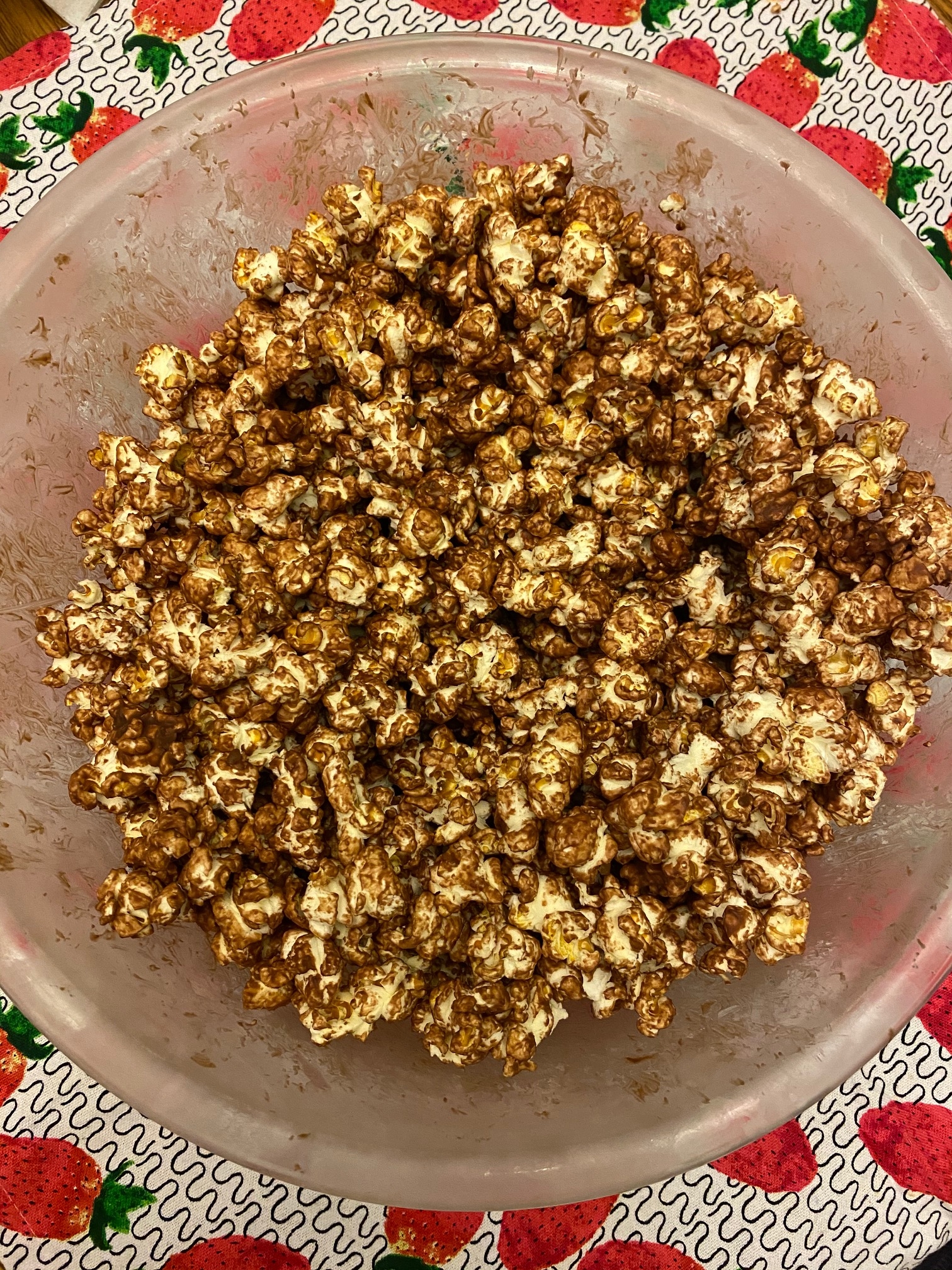 https://vibrantguide.com/wp-content/uploads/2020/07/chocolate_popcorn_recipe-rotated.jpg
2016
1512
Anna
https://vibrantguide.com/wp-content/uploads/2019/01/logo2.png
Anna
2021-04-23 14:57:48
2021-04-23 14:57:48
Homemade Chocolate Popcorn Recipe