Avocado Brownies (Vegan and Gluten-Free)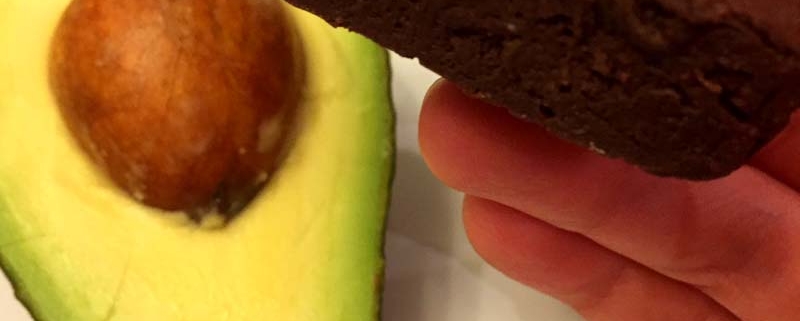 These brownies are rich, chocolaty, sweet, and fudgy, yet somehow healthy! The secret ingredient that makes these brownies just so wonderful is avocado! These avocado brownies are vegan and gluten-free!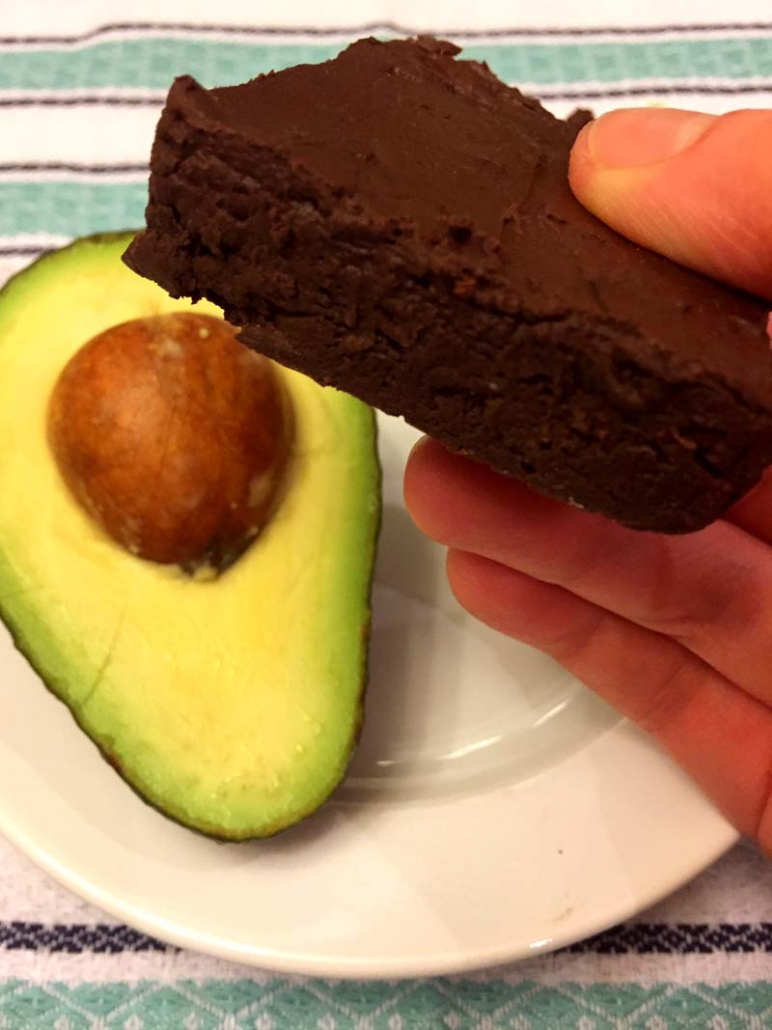 You might be wondering: do avocado brownies taste like avocado? No, they taste like regular brownies! As the brownie bakes, the avocado taste completely goes away, and is replaced with the delicious taste of the chocolate added! Perfect for vegans, people looking for a healthy dessert, or any brownie lovers, this healthy dessert will satisfy all your brownie cravings!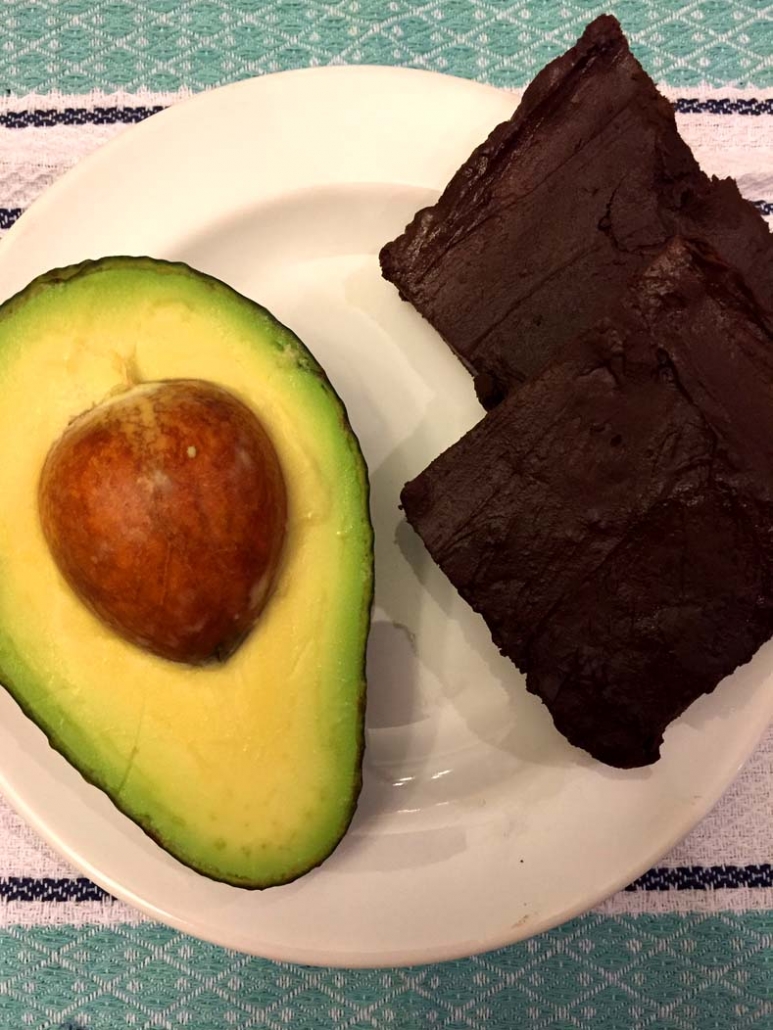 These scrumptious avocado brownies are made from ripe hass avocados, dark chocolate, and maple syrup. The hass avocados add the texture of a dense, rich, fudgy brownie, while the dark chocolate adds the delicious chocolate flavor. The maple syrup adds the sweetness, while also providing a hint of it's own flavor. When biting into the brownie, you are immediately struck with the intense yet sweet chocolaty flavor that is truly delicious. It holds together very well, and is not crumbly whatsoever.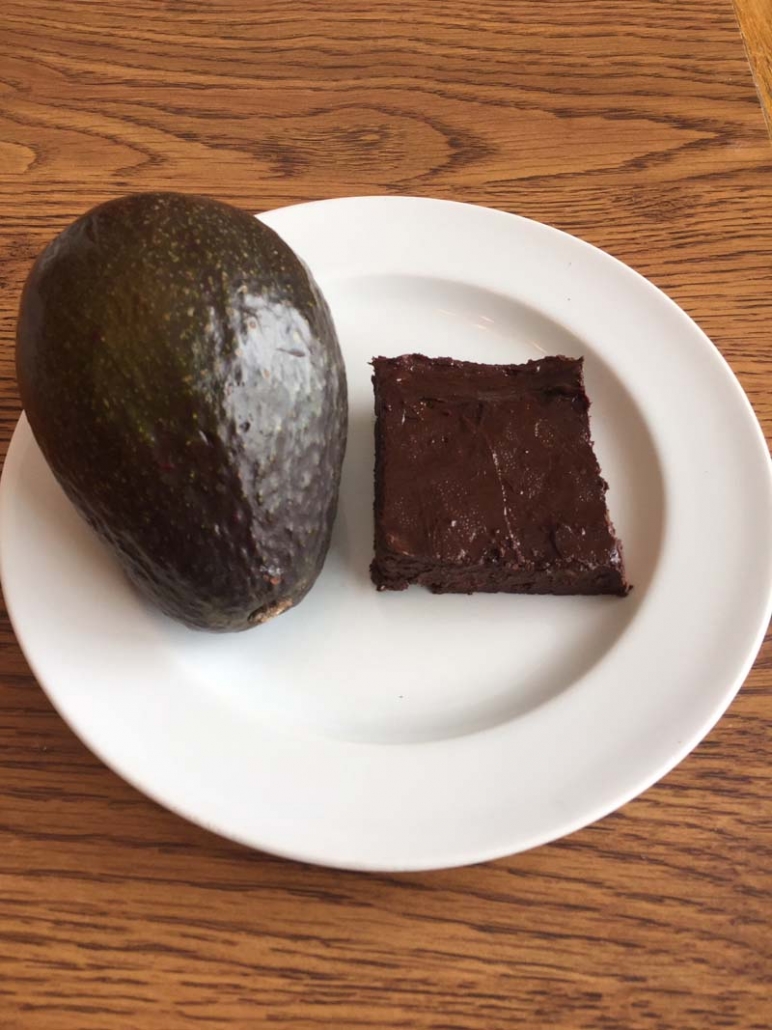 When biting into these brownies, it is extremely hard to believe that what you are consuming is actually healthy! The avocado in the brownie is loaded with potassium, healthy fats, as well as tons of fibers. The dark chocolate contains a huge amount of antioxidants, as well as nutrient! The coconut oil in the brownies also has healthy fats, and consuming it lowers your heart disease risks. In addition to these benefits, the brownies are vegan! These brownies also make you full, even after a few bites from all the fiber in the avocado, so they are the perfect snack!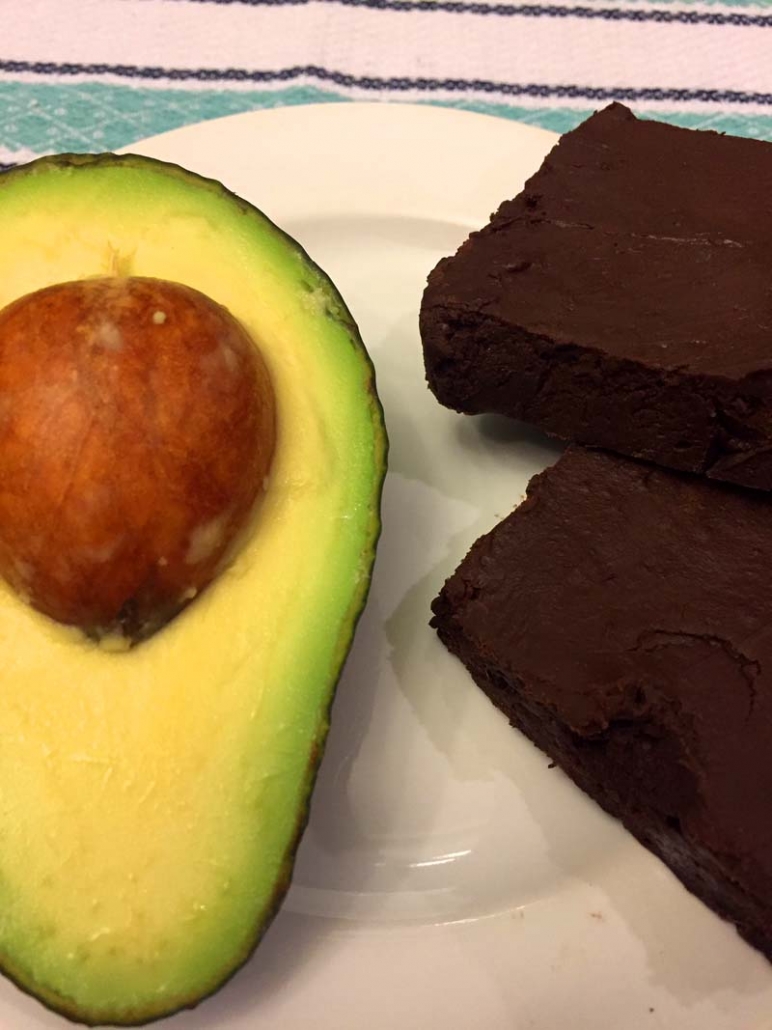 One of the best things about these brownies, is that they are easy to make! All you have to do is mash up an avocado, and throw in the other ingredients, then mix it with the melted chocolate! Pop it in the over, and it is all done. For people on a time crunch, that are looking for healthy dessert options (or snacks), these brownies are such a great option! Once you make these avocado brownies you will never want to go back to regular old brownies. These truly are an amazing dessert for chocolate lovers, that can feel guilt free eating one of these brownies.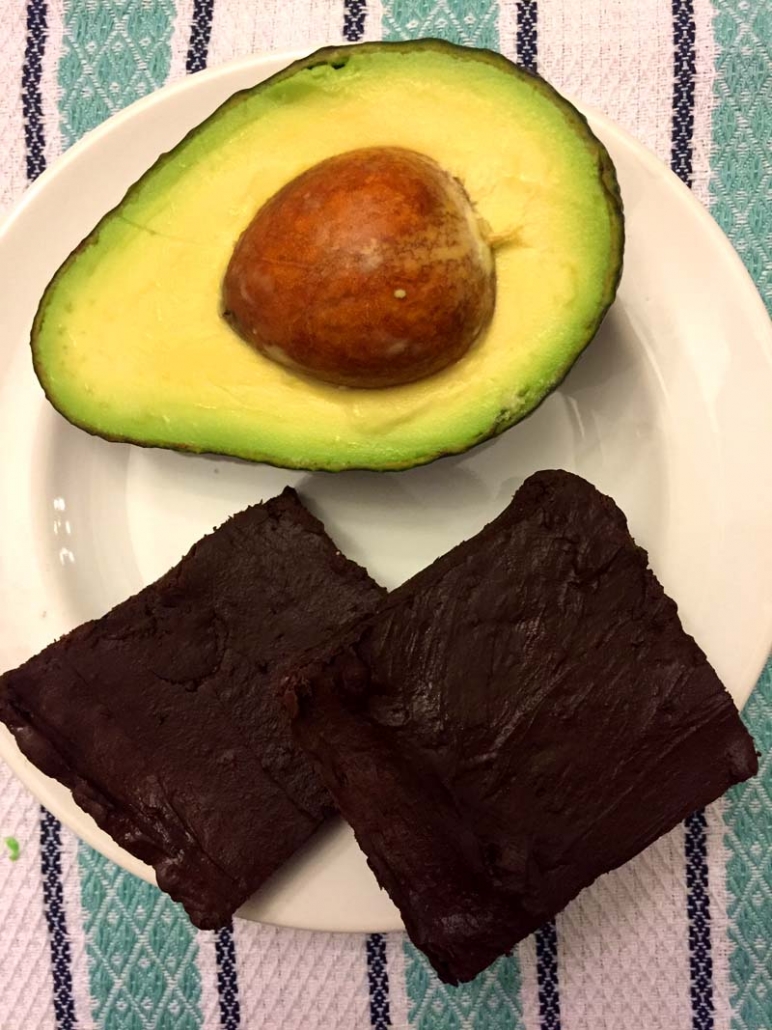 If you like these avocado brownies, you will also like these recipes:
Blueberry Banana Mug Cake – healthy, gluten-free and no refined sugar!
Vegan Chia Overnight Oats – these beautifully layered overnight oats is the breakfast to look forward to!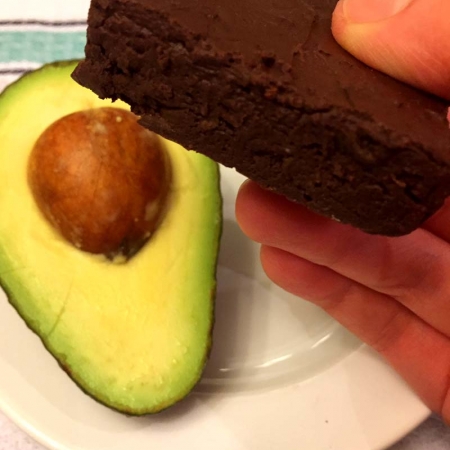 Vegan Avocado Brownies
The fudgy, vegan, avocado brownies are not only delicious, but healthy! These brownies are so delicious and fudgy, that you won't believe the key ingredient is avocado!
Ingredients
5

oz

dark chocolate

chopped or chips

1

tbsp

coconut oil

1

medium

hass avocado

1/4

cup

maple syrup

1

tsp

vanilla extract

1/4

cup

cocoa powder

1/4

cup

coconut flour

1/4

cup

apple sauce
Instructions
Preheat the oven to 400 degrees F.

Line an 8x8 pan with parchment paper.

Melt the chocolate and coconut oil in a microwave, until fully melted.

Put the avocado in a food processor, and mix until fully blended with no chunks.

Add the maple syrup and vanilla into the avocado mixture.

Mix the melted chocolate into the avocado mixture.

Add the applesauce and mix until combined.

Mix in the coconut flour, and cocoa powder, until everything is smooth.

Pour the mixture into the pan, and bake for 12-15 minutes.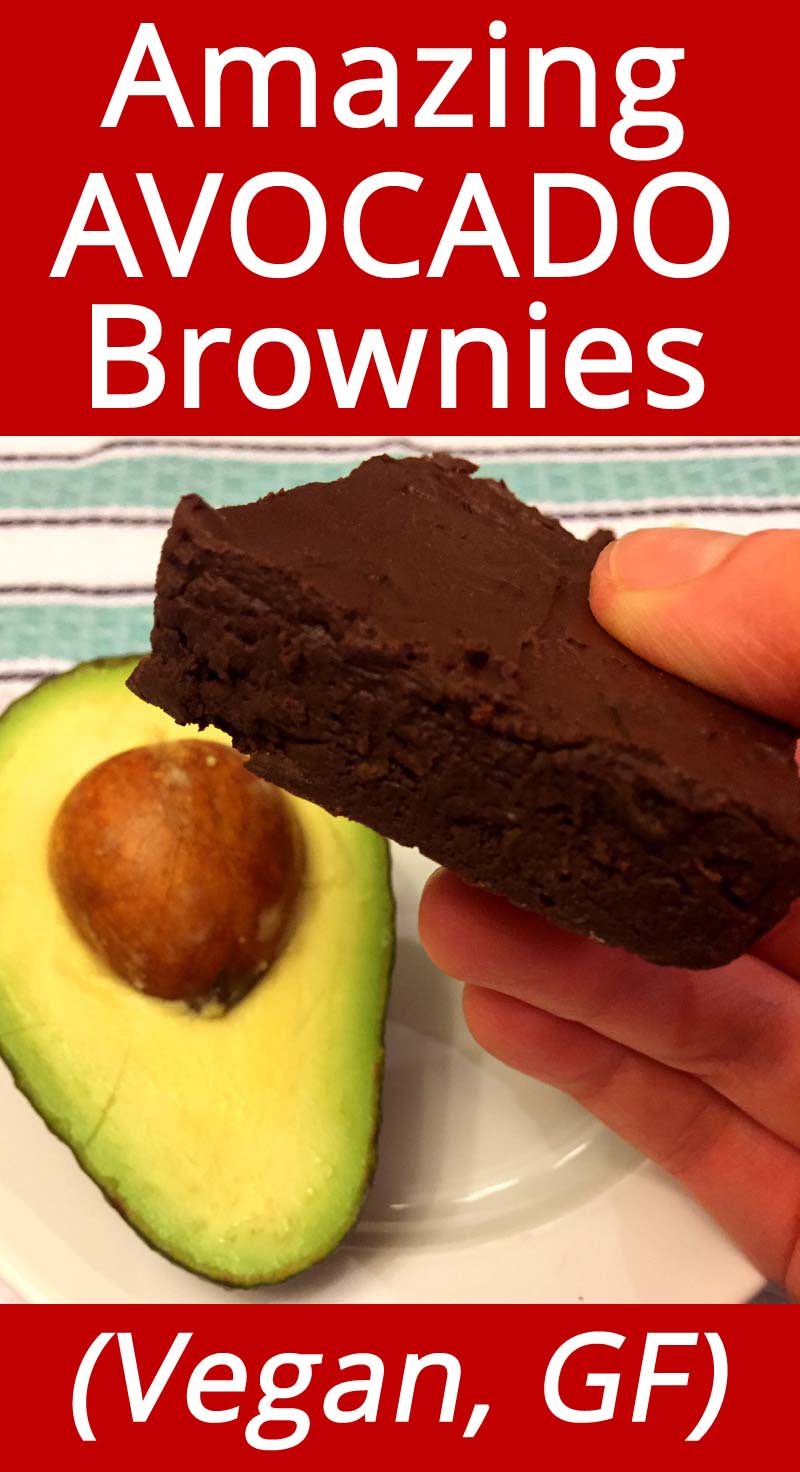 https://vibrantguide.com/wp-content/uploads/2019/02/avocado_brownies_glutenfree.jpg
1067
800
Anna
https://vibrantguide.com/wp-content/uploads/2019/01/logo2.png
Anna
2019-02-03 21:45:42
2019-03-07 01:05:55
Avocado Brownies (Vegan and Gluten-Free)