How to straighten your hair with no damage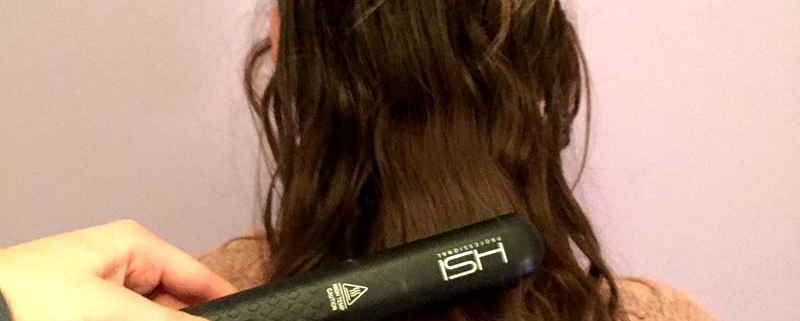 Straightening hair can not only be tricky, but it can also be extremely damaging to hair. After straightening, your hair can break, have massive split ends, and become dead-looking and feeling. There is a solution to straightening hair that minimizes the damage. If you straighten your hair correctly, your hair will look shiny and silky, while having virtually no damage.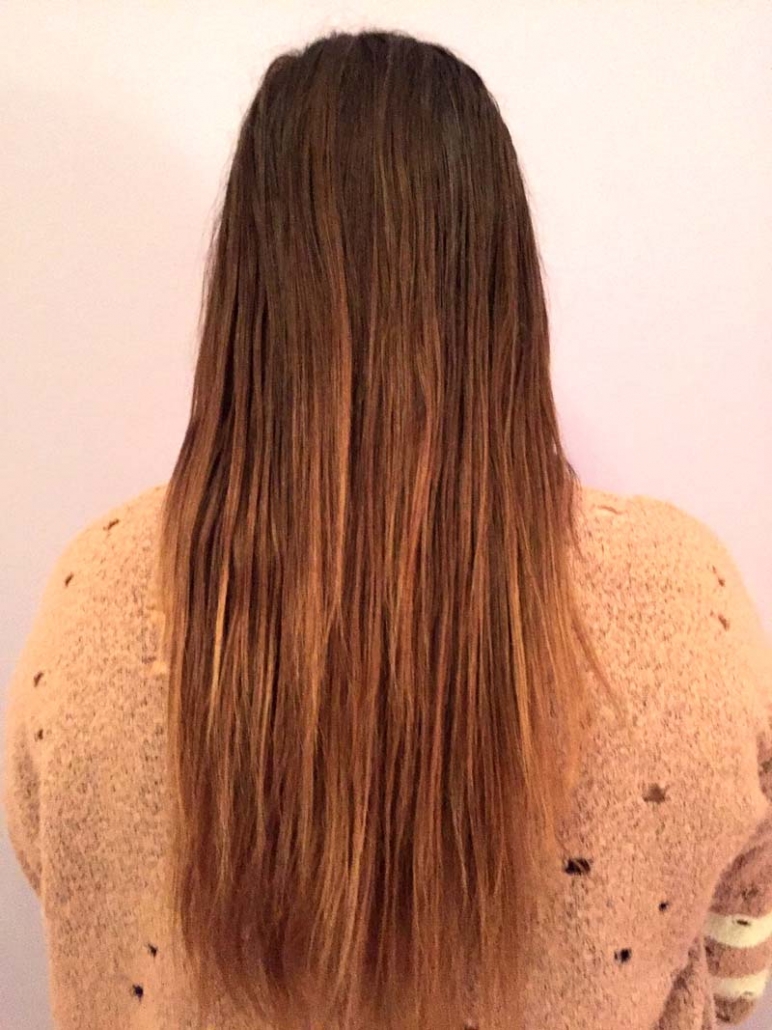 There is an extremely easy way to make the hair not only stick straight and shiny, but minimize the damage that comes with it. The heat from straighteners not only causes breakage and split ends, but dries out your hair, and the nutrients that it needs to be healthy and silky. You can straighten your hair in a special way to protect these effects. The first critical thing you need to minimize the damage of straightening hair is a heat protectant. I used the HSI brand heat protectant. Without using the heat protectant, it would be like putting your hair in a 400 degree oven without any protection. If you use the heat protectant product, you get the protection needed to keep your hair from being damaged. In addition, the heat protectant gives you sleek, shiny, frizz-free hair. You should also make sure your hair is completely dry before you straighten it, as even having your hair damp could extremely damage your hair.
Here is a picture of the hair before straightening: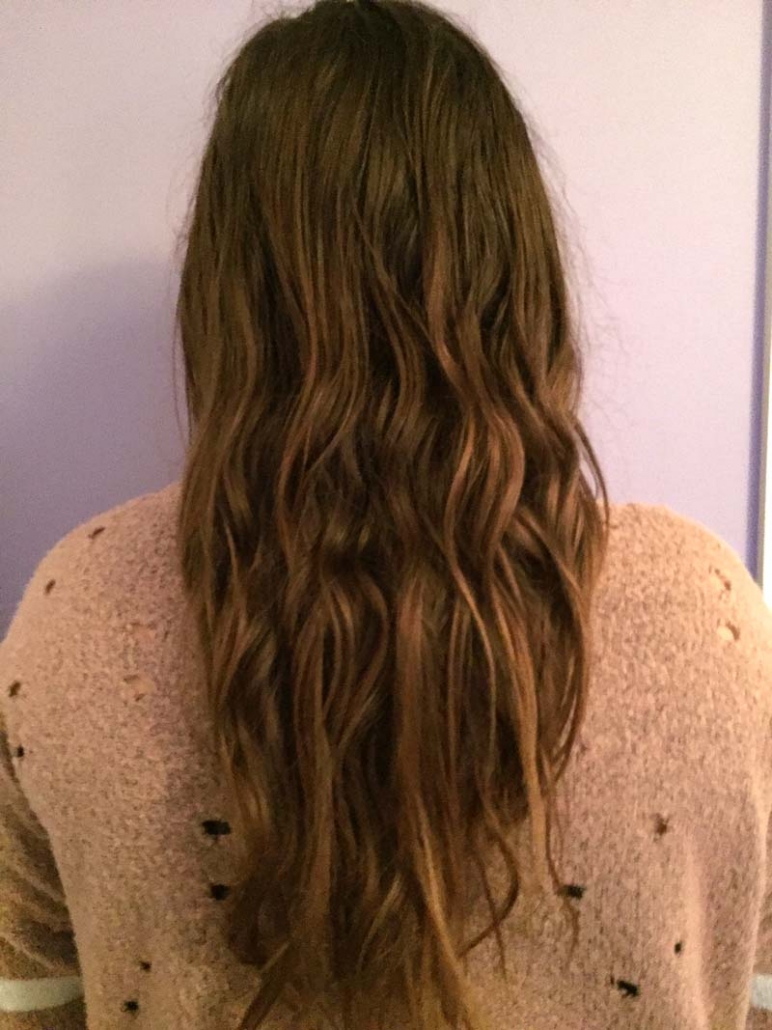 After getting the heat protect-ant, you should take your hair, and section it, so that there is a thin layer of your bottom hairs (see picture below). After your hair is sectioned, you should put the rest of your hair up in a loose bun at the top of your head, either with a pony tail or a hair clip. Once you put the rest of your hair in a pony tail, you should spray about 3-4 sprays of heat protectant, making sure it is evenly distributed around your hair. Make sure that your hair is completely dry after using the heat protectant, so that there is no damage.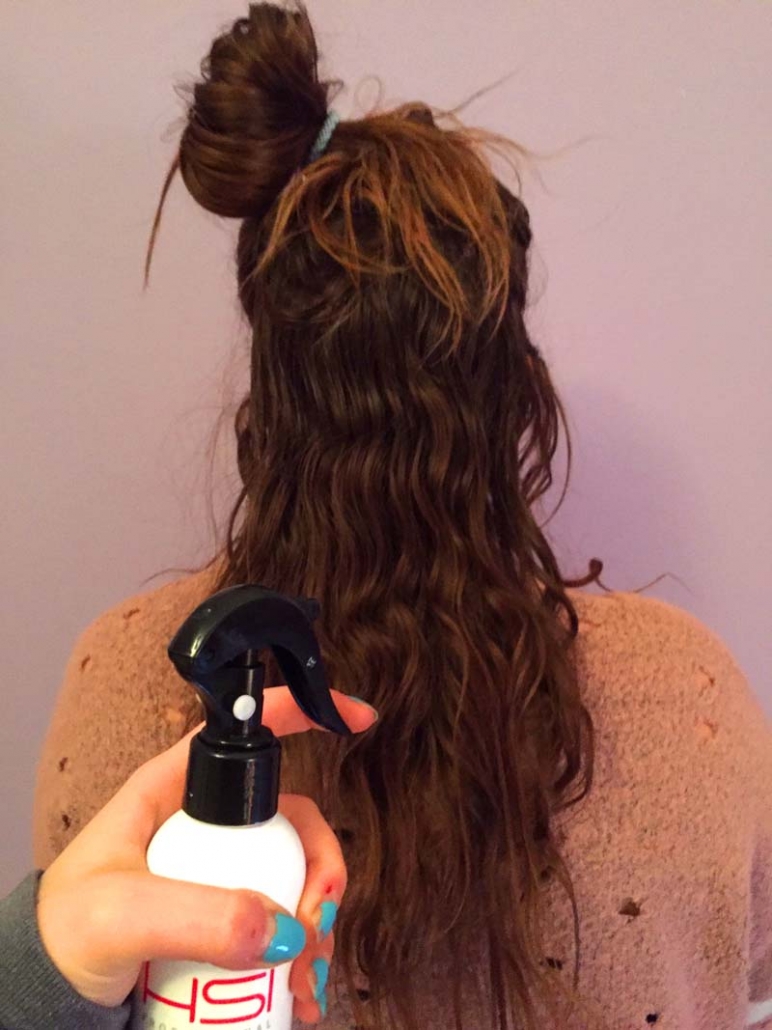 Next, you should take your straightener, and adjust it to around 350 degrees. If your hair is damaged, you should do a setting below 300 degrees. Next you should take one strand of your hair that is fully untangled, and slowly glide the straightener across your hair. As soon as you are finished with that strand, you should brush it once, for additional straightness. Only try to go over that strand of hair once, to prevent damage. After you finish one strand, move onto other strands in that section of hair. If your hair does not straighten well at that setting, you can adjust it to go higher. Try not to go beyond 400-450 degrees, as your hair can completely burn at that setting. You may have to adjust higher if you have thick or courser hair.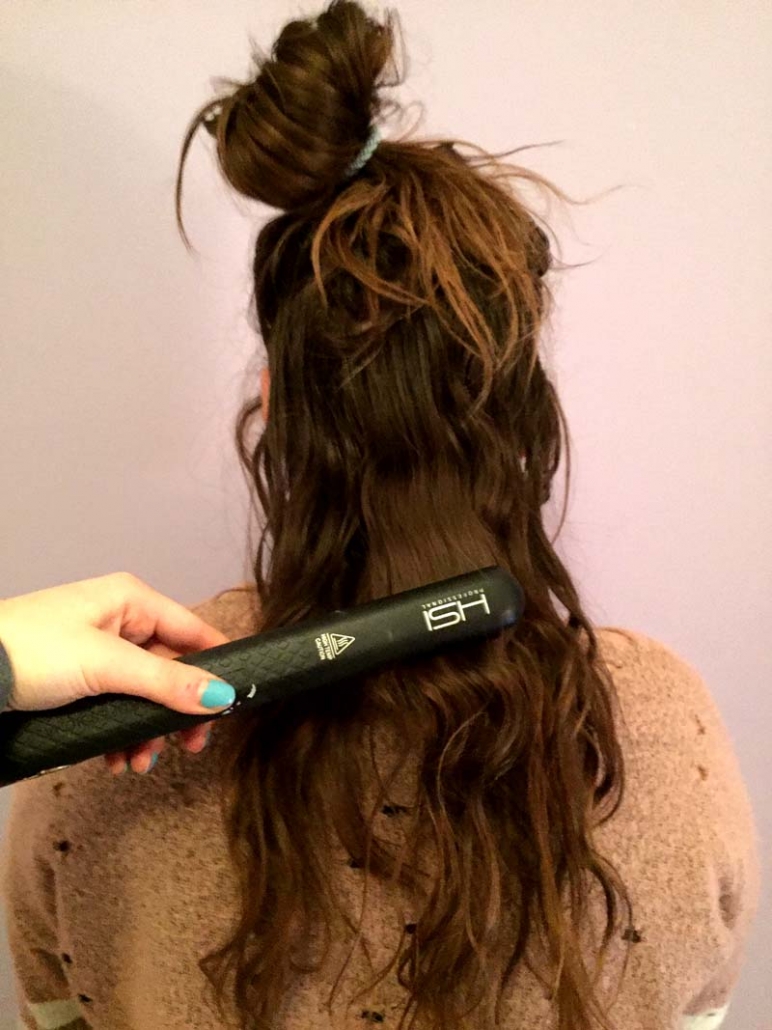 After you finish one section, let another section of your hair down. You should make sure to spray heat protectant on that section too, and go over that section with the hair straightener. You should do this until all sections of your hair are done. Once every section is done, you can go over strands that are not straight enough. In addition, you can put a hair product that adds shine, or an anti-frizz cream to hold the hair in place. After you finish, you are left with stick straight, shiny hair that is free of damage!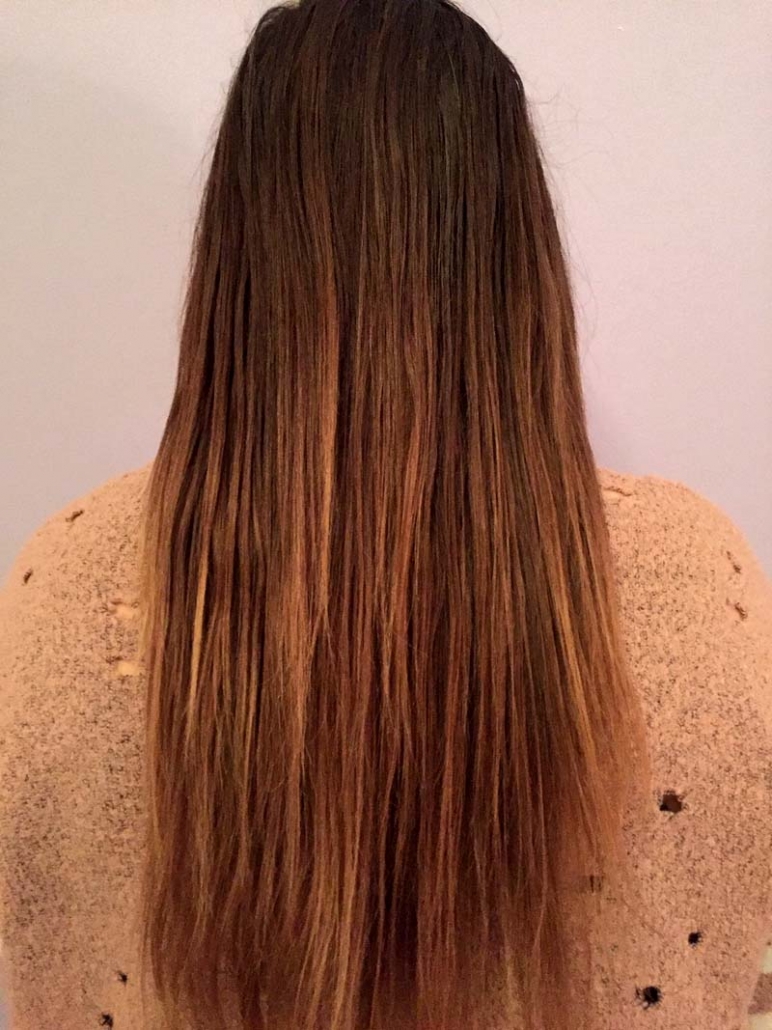 https://vibrantguide.com/wp-content/uploads/2019/01/easy_hair_straightening.jpg
1067
800
Anna
https://vibrantguide.com/wp-content/uploads/2019/01/logo2.png
Anna
2019-02-04 01:18:01
2019-02-05 02:51:51
How to straighten your hair with no damage