Does Silk Pillowcase Help With Frizzy Curly/Wavy Hair?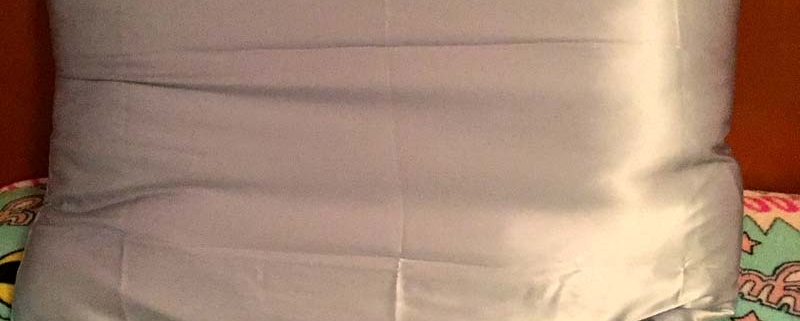 After years of dealing with lifeless frizzy hair everyday in the morning, I came across the silk pillowcase. Wary of its claims to reduce frizz, I was hesitant of buying it, however once I did it was one of the best decisions I have ever made!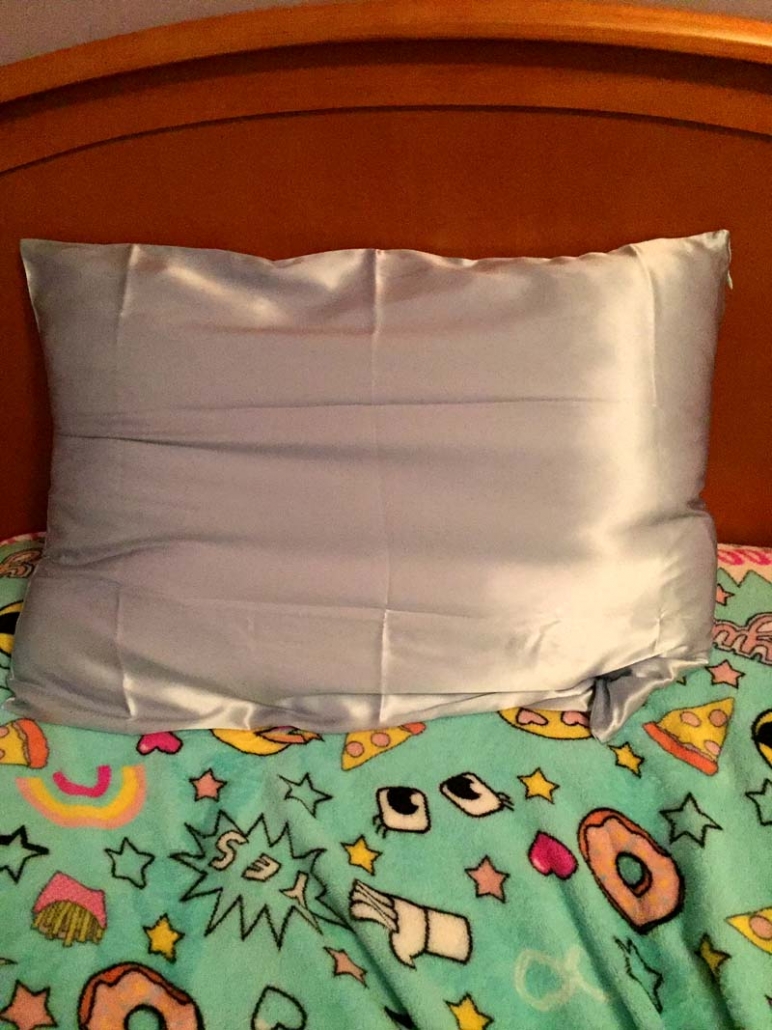 Throughout the years, I always struggled maintaining my hair. Having 2c hair, with 2b and 3a hairs scattered throughout, it was always very hard to keep my hair frizz-free and healthy. Every night I'd detangle my hair for hours, go to sleep, and find that the next morning my hair would be frizzy, undefined, and more tangled than ever. Even after finding the right products for my hair, every morning I would still wake up with my hair frizzy as ever. Every night I'd try wearing my hair up, down, and with special hair styles, but nothing seemed to work! That is until I bought the silk pillow.
I was very hesitant to buy the silk pillow at first, as it appeared to me as a normal pillow case. Once I bought it, it instantly brought a touch of elegance and color into my room. It's silky look instantly added style to my bed. Skeptical of it's claims I set off and tried it for one night, not expecting much. I put my hair up into a loose ponytail at the top of my head (also known as pineappling), and slept as usual. The next morning after taking my hair down I instantly noticed a difference. Before sleeping with the pillowcase my hair looked like this:
After sleeping with the pillow case, my hair looked like this: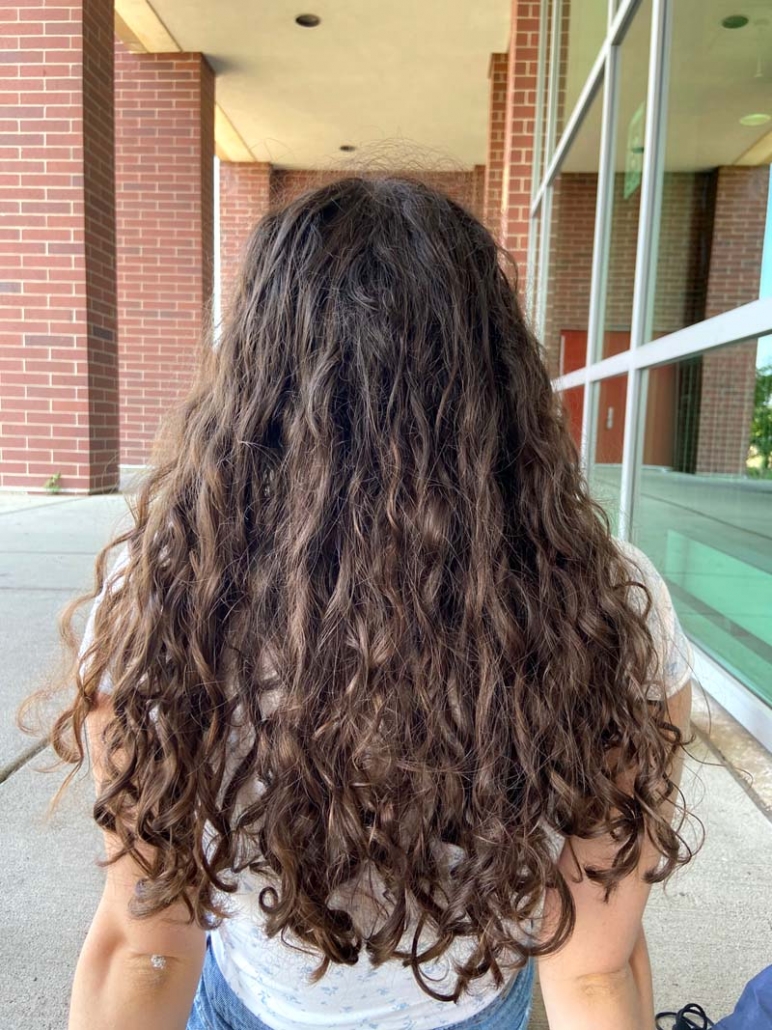 As you can tell by the pictures, my hair was instantly less frizzy, more voluminous, and full of life. In addition, my hair lasted longer throughout the day without having to apply numerous different products, taking time and energy out of my day. Before sleeping with the silk pillow, because of the rough stiff feel of the cotton, friction was created. This friction caused my hair to frizz up, while causing the natural curls and waves of my hair to loosen up. This caused less defined waves and curls.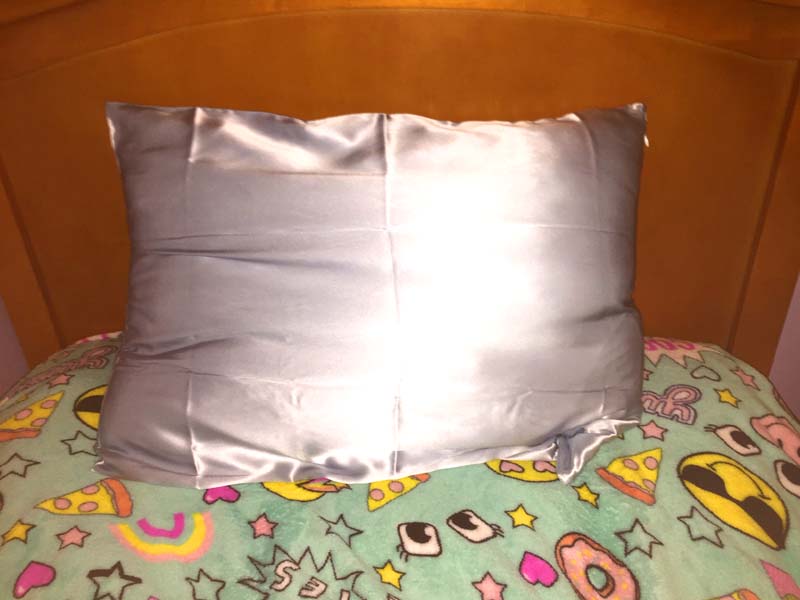 A great benefit of the pillow is its huge upgrade in comfort from my old ordinary cotton pillow. With my old cotton pillow, I was often tossing and turning, however with this pillow, I sleep like a baby! It's silky feel allows me to relax, and reduces any friction on my face itself. After using the silk pillow, I can't believe I used to sleep on a regular cotton pillow.
Through frizz-free hair, defined curls, voluminous and soft hair, better sleep, and an elegant touch to your room, I guarantee you, the silk pillow will be one of your best purchases! I never could have imagined that simply changing your pillowcase could change your life so dramatically!
https://vibrantguide.com/wp-content/uploads/2019/01/silk_pillow_review.jpg
1067
800
Anna
https://vibrantguide.com/wp-content/uploads/2019/01/logo2.png
Anna
2019-01-17 00:51:09
2020-07-14 05:51:10
Does Silk Pillowcase Help With Frizzy Curly/Wavy Hair?