Easy Panda Cupcakes Recipe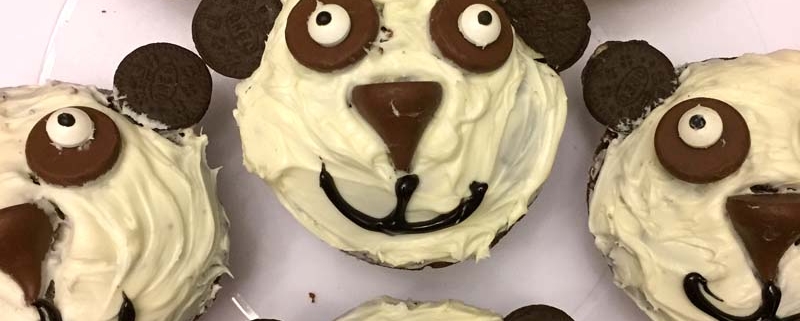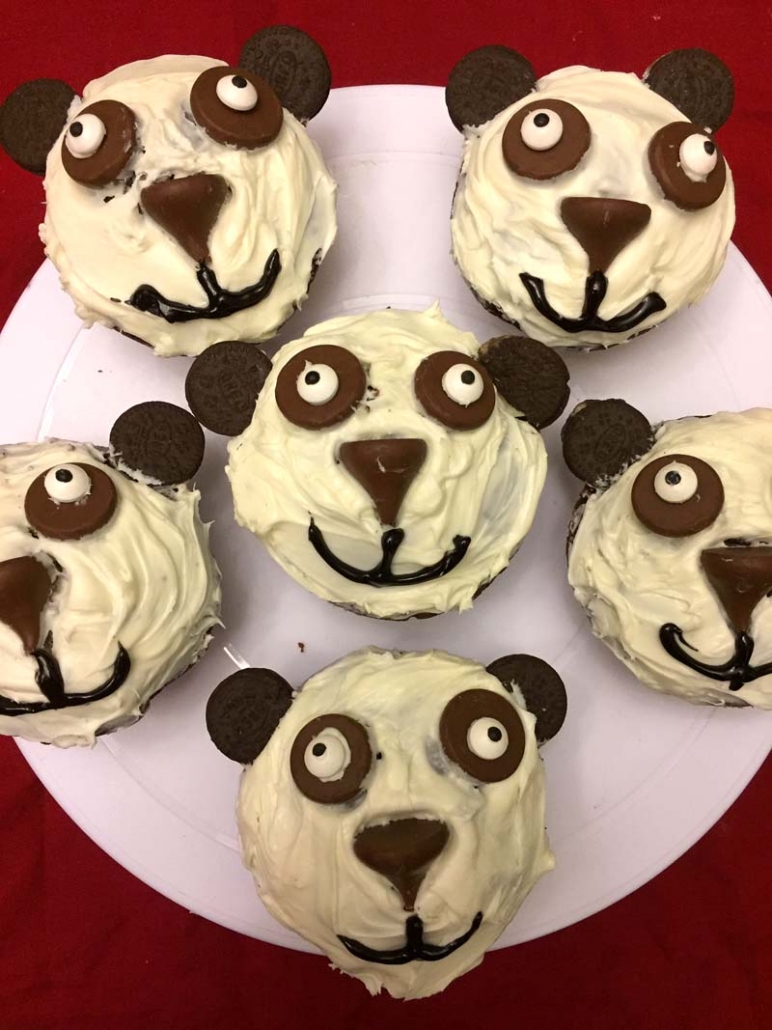 These panda cupcakes are not only absolutely adorable, but so easy to make, and simply delicious! These panda cupcakes are a super fun craft, and a great recipe for a child's birthday party, or any fun event. They can be made at any skill level, and are such a fun, cute, tasty dessert!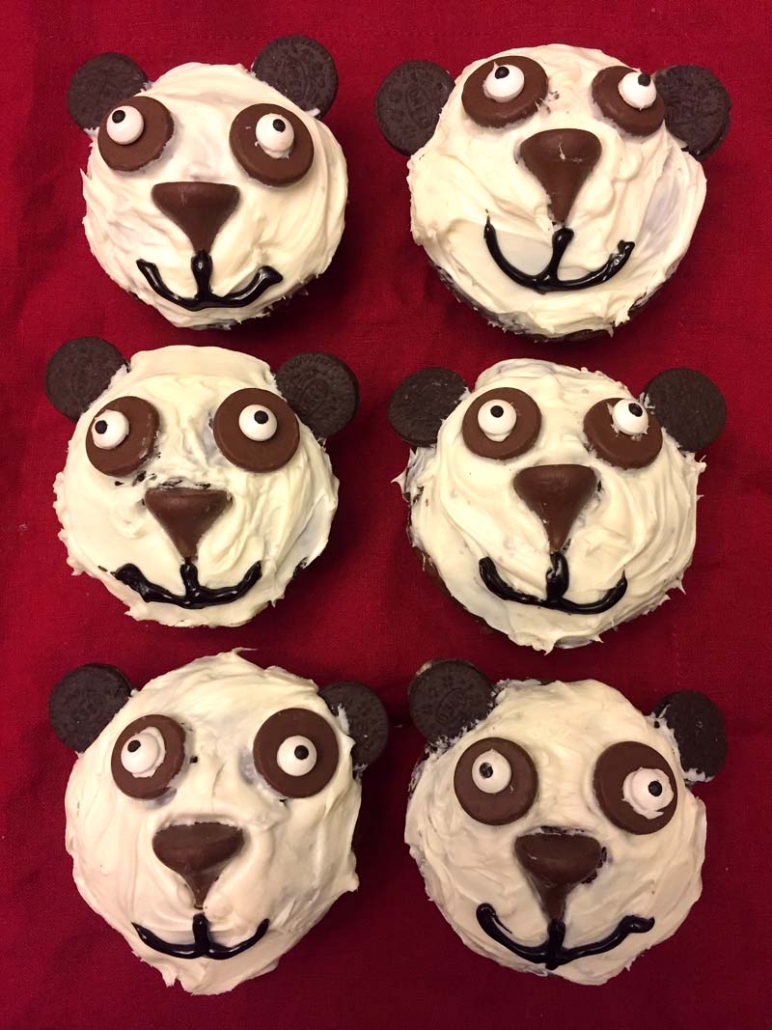 These cupcakes are so delicious! With a chocolate cupcake base, sweet vanilla frosting on top, and tons of scrumptious toppings including Oreos and chocolate Hershey's kisses. Anyone at any age will enjoy these cupcakes, which is why it is the perfect dessert for a birthday party! The adults and children will both be hooked on these delicious cupcakes!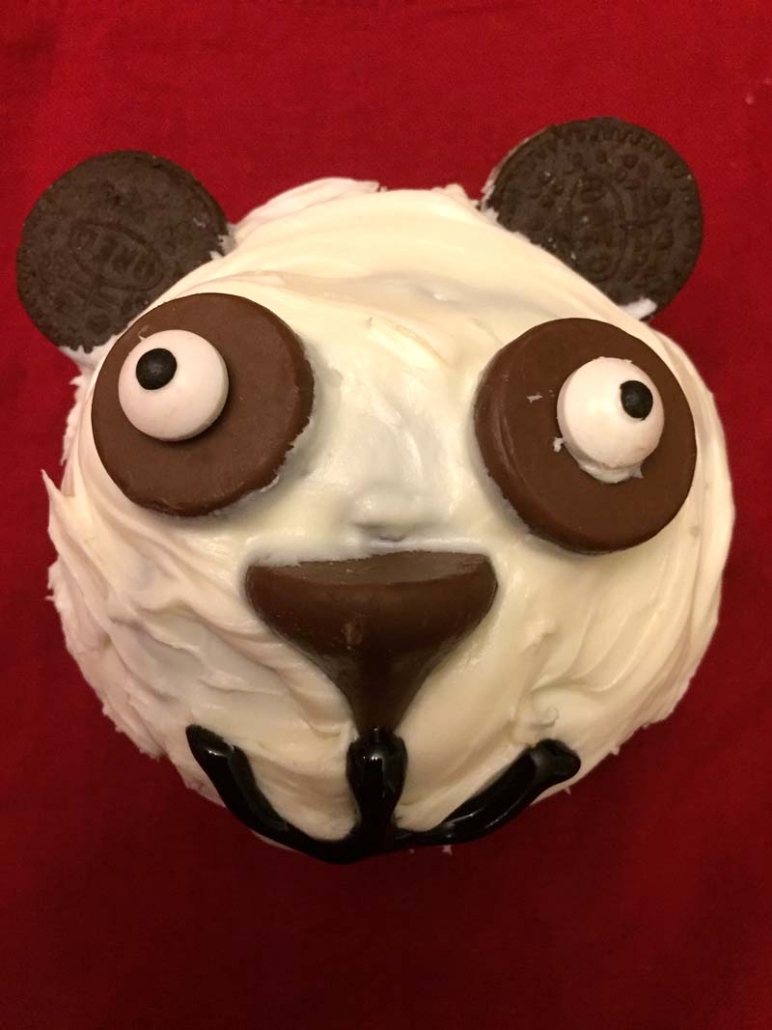 These cupcakes are such a great thing to bake with little children. Despite their appearance, these cupcakes are so easy to make. In addition, most kids love all of the ingredients and toppings that are included in these panda cupcakes. Simply baking the box mix cupcakes will be the most complicated part, and everything after that is just decorating. Kids will definitely enjoy frosting the cupcakes, and putting toppings on till it resembles their favorite animal. Just make sure they don't eat the toppings and cupcakes in the process :).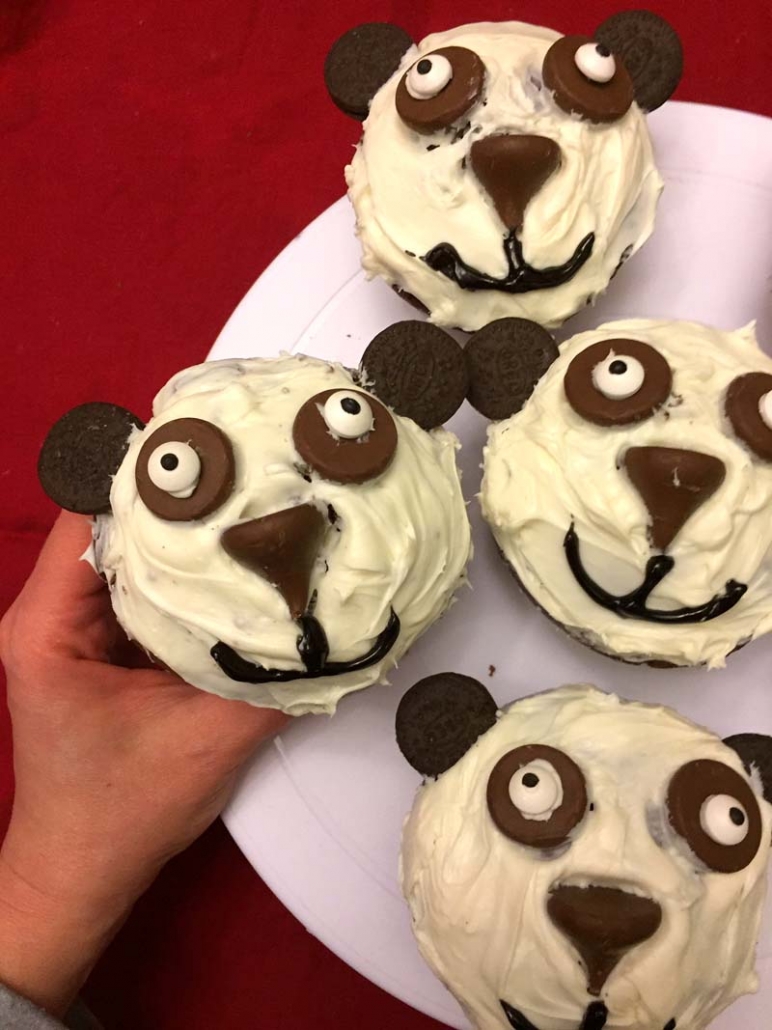 One of the best things about these cupcakes, is how anyone of any skill level can make them, and bring them to any event. It isn't hard to make these delicious easy panda cupcakes. To make these cupcakes, first you just bake and frost the cupcakes, and then you put the toppings on according to the picture. To make the ears, you put two mini Oreos on the sides of the cupcake. To make the eyes, you turn two Hershey's kisses upside down and place them where the eyes go. Then, you take a little dollop of frosting, place it underneath the googly eye, and stick it on top of the Hershey's kiss. To make the mouth, you just take the gel icing, and draw a mouth. It is so simple and fun to make these panda cupcakes, and anyone will enjoy them!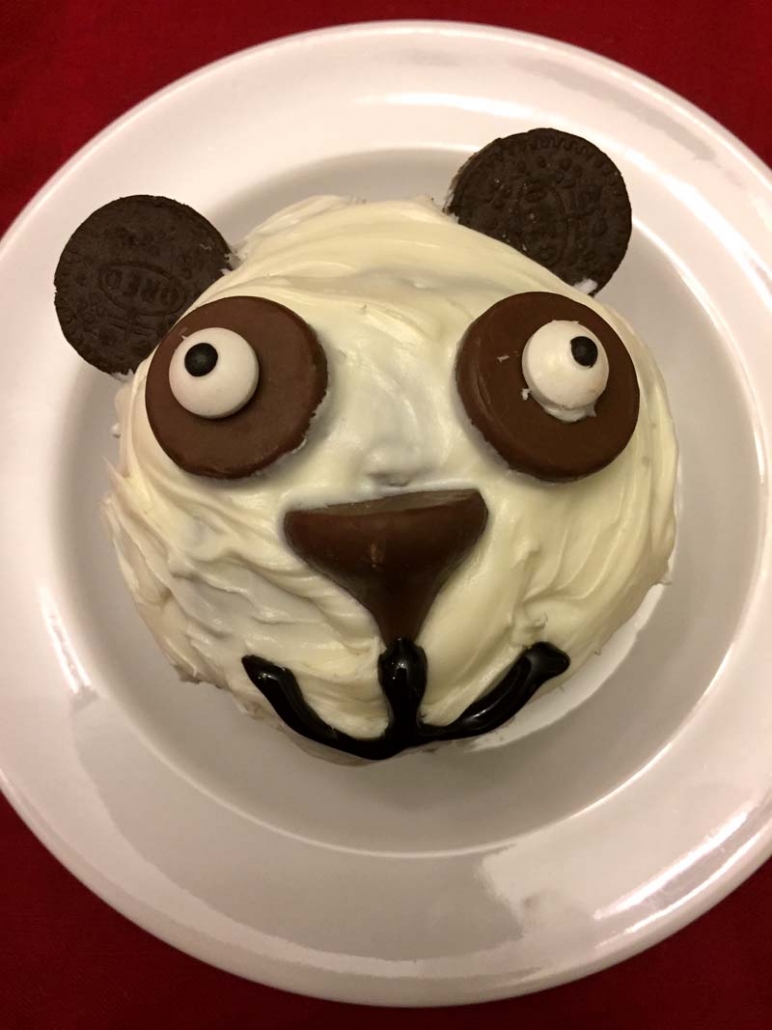 How to make panda cupcakes step by step:
Step 1 – bake the chocolate cupcakes.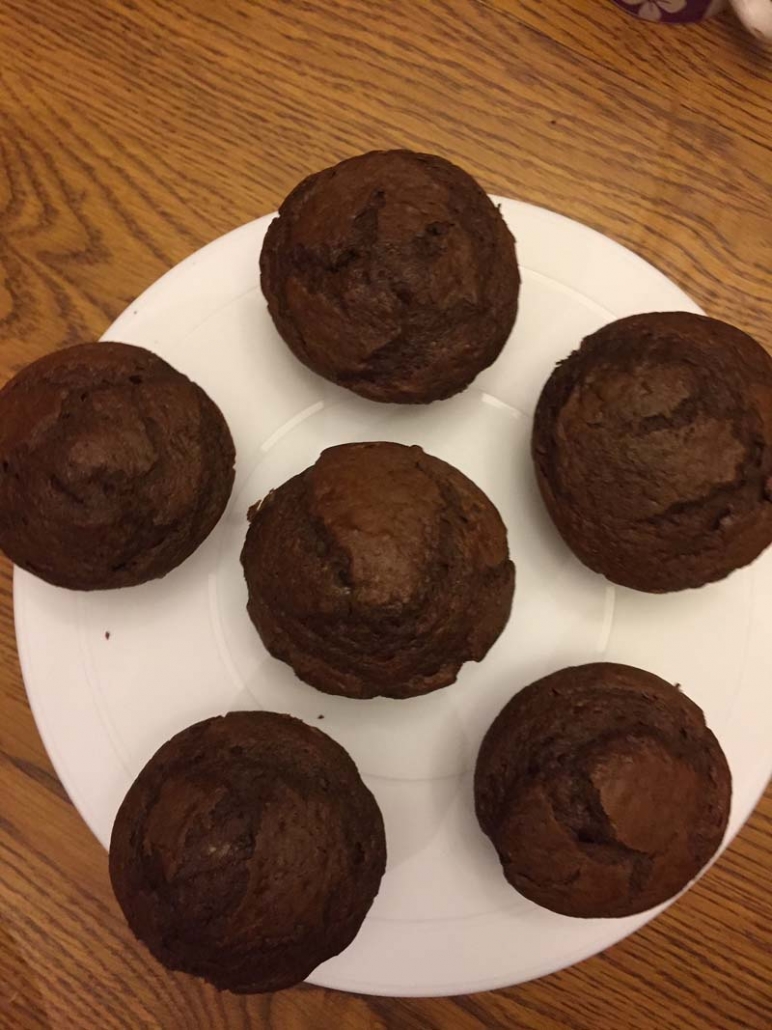 Step 2: Frost the cupcakes.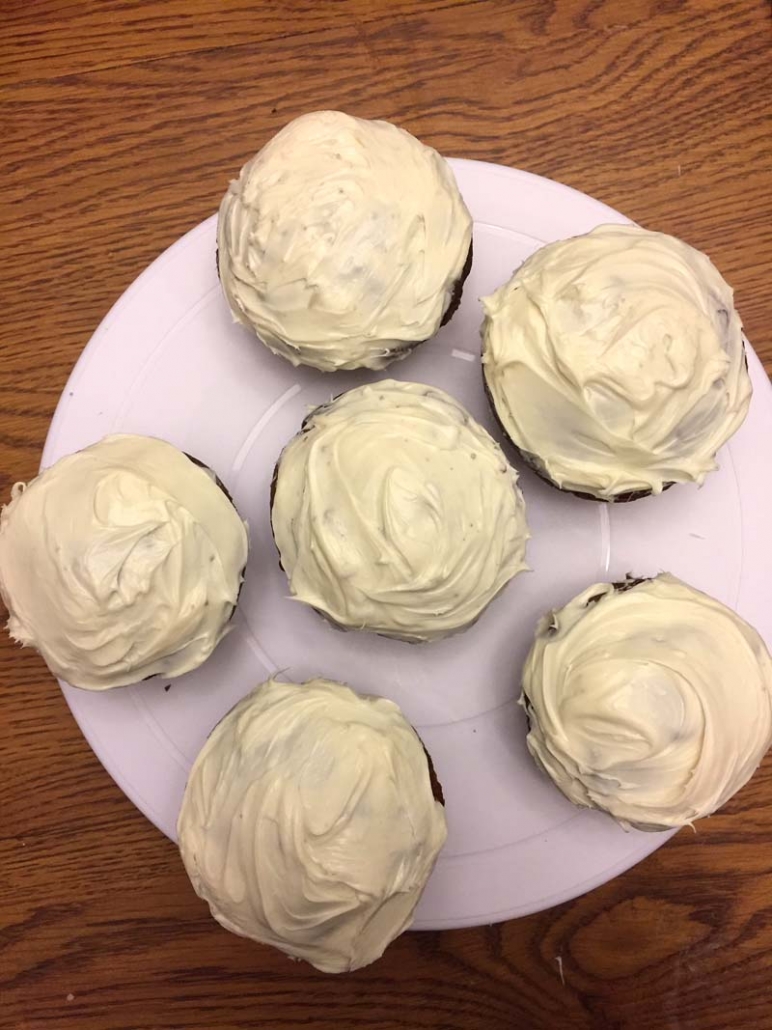 Step 3: Add the Hershey's kisses.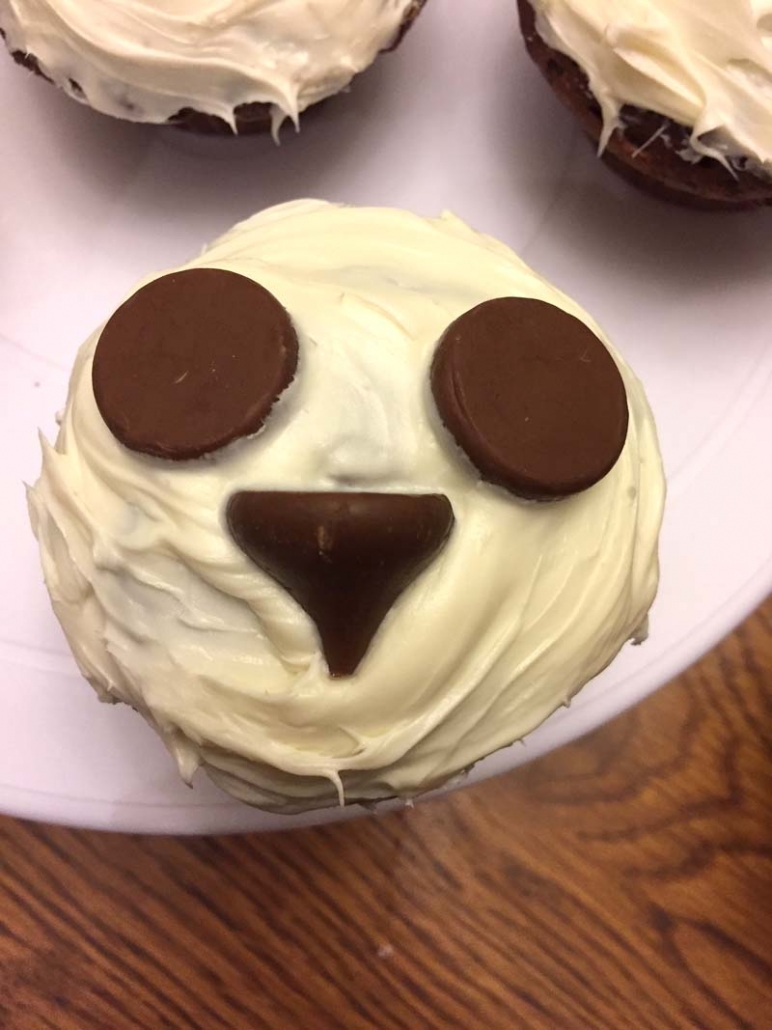 Step 4: Draw on the mouth with black writing icing.
Step 5: Add the googly eyes. You can do this by adding a little bit of frosting on the back of them, and sticking them on top of the Hershey's kiss.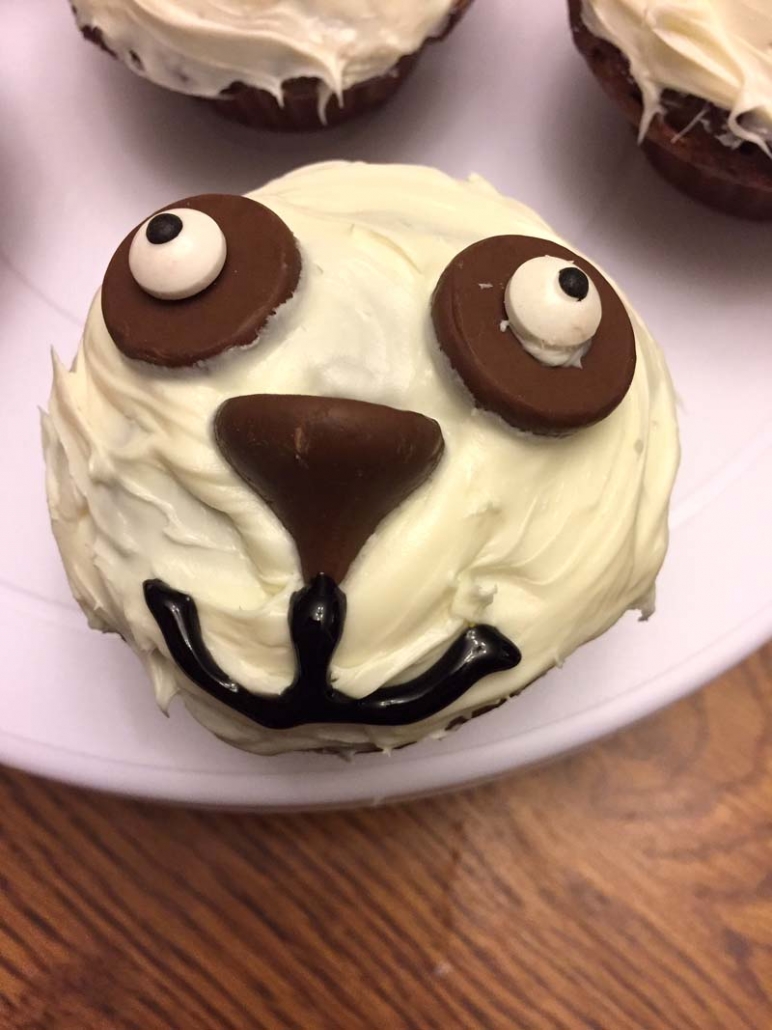 Step 6: Add the Oreo ears.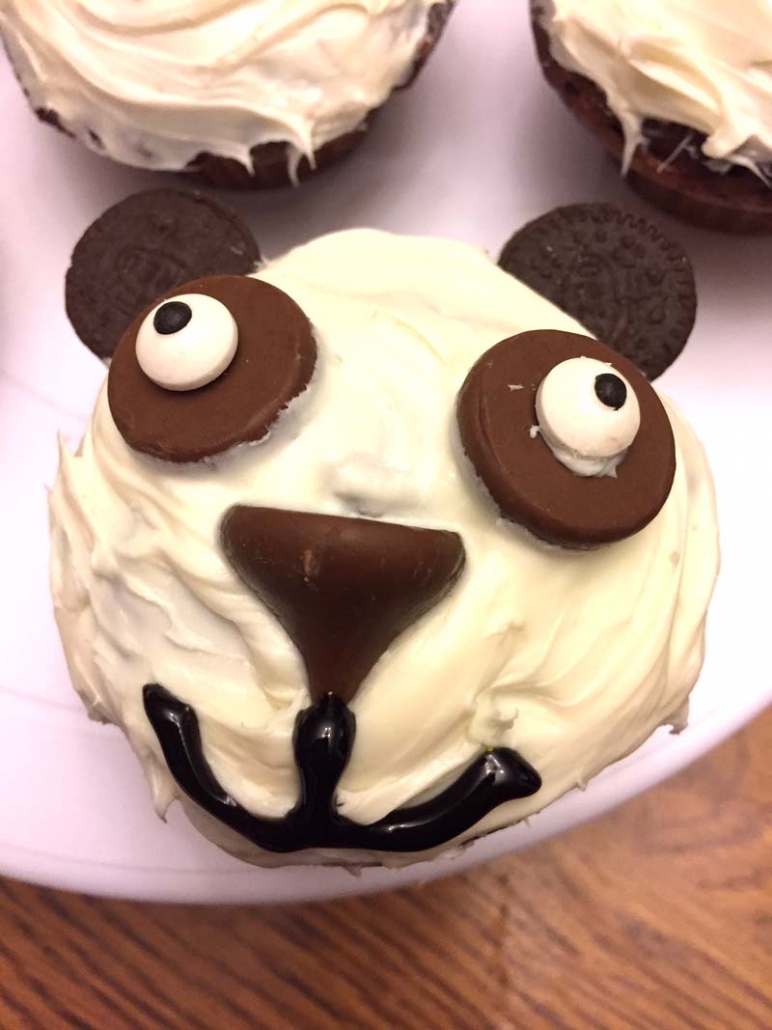 Easy Panda Cupcakes
These delicious cupcakes are the most adorable and easy way to celebrate a birthday or an event. For panda and cupcake lovers alike, these are the tastiest, cutest cupcakes that you will decorating and baking!
Ingredients
1

box

chocolate cake mix

1

box

vanilla frosting

1

bag

mini oreos

1

bag

hearshey's kisses

candy googly eyes

black writing icing
Instructions
Prepare the cake mix according to cupcake directions. Line a muffin pan with paper cups. Pour the cake mix into the cups. Bake according to package directions.

After cupcakes have cooled, put on a plate and spread a layer of vanilla frosting on top.

Decorate the cupcakes with mini oreos as ears, chocolate hearshey's kisses with a google eye on top as eyes, hearshey's kiss as the nose, and a mouth drawn on by the black writing icing.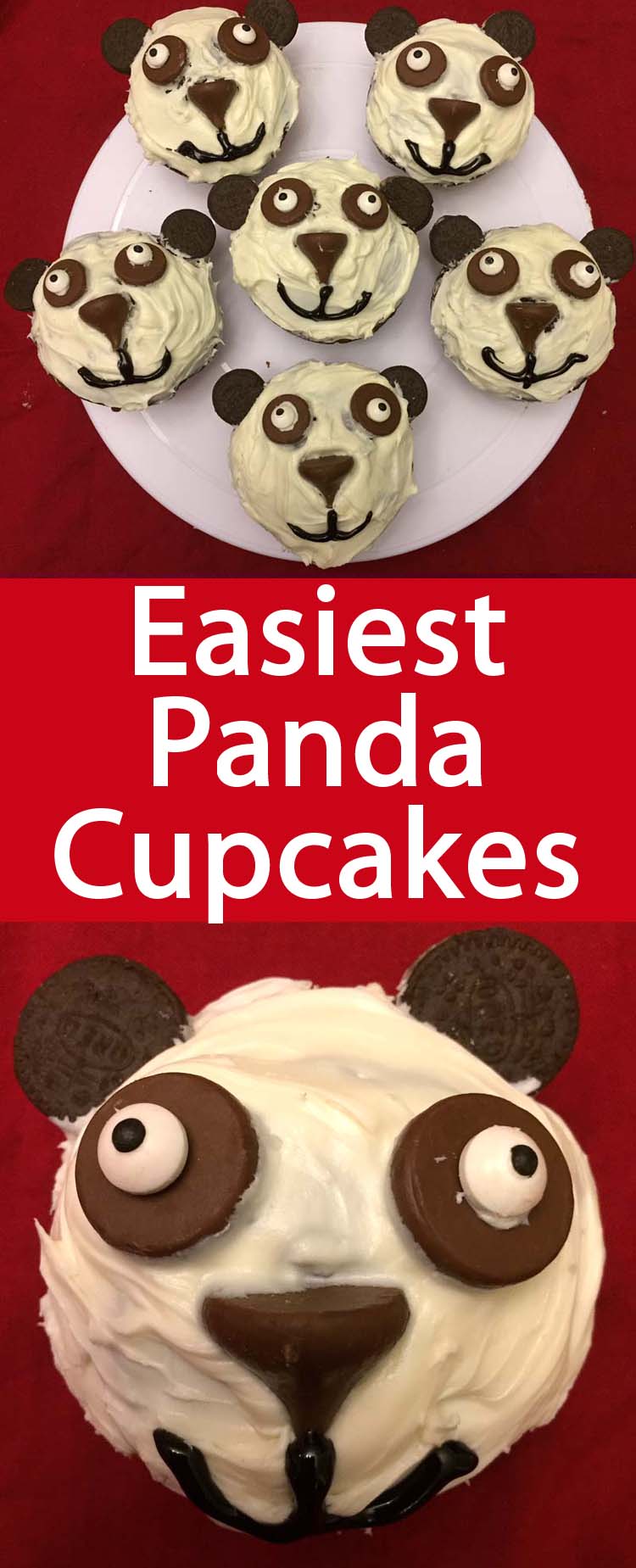 https://vibrantguide.com/wp-content/uploads/2019/04/easy_panda_cupcakes_recipe.jpg
1067
800
Anna
https://vibrantguide.com/wp-content/uploads/2019/01/logo2.png
Anna
2019-05-12 19:29:19
2019-05-12 19:29:19
Easy Panda Cupcakes Recipe