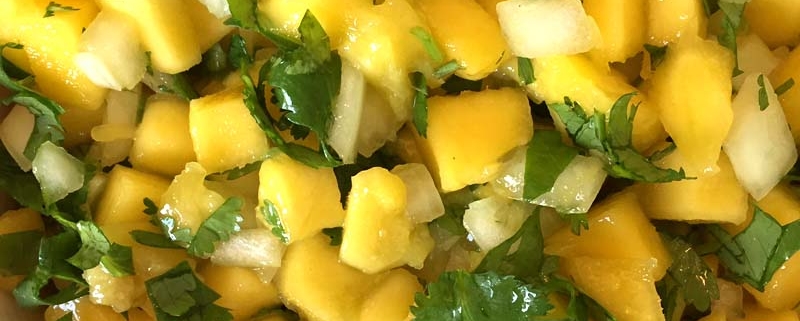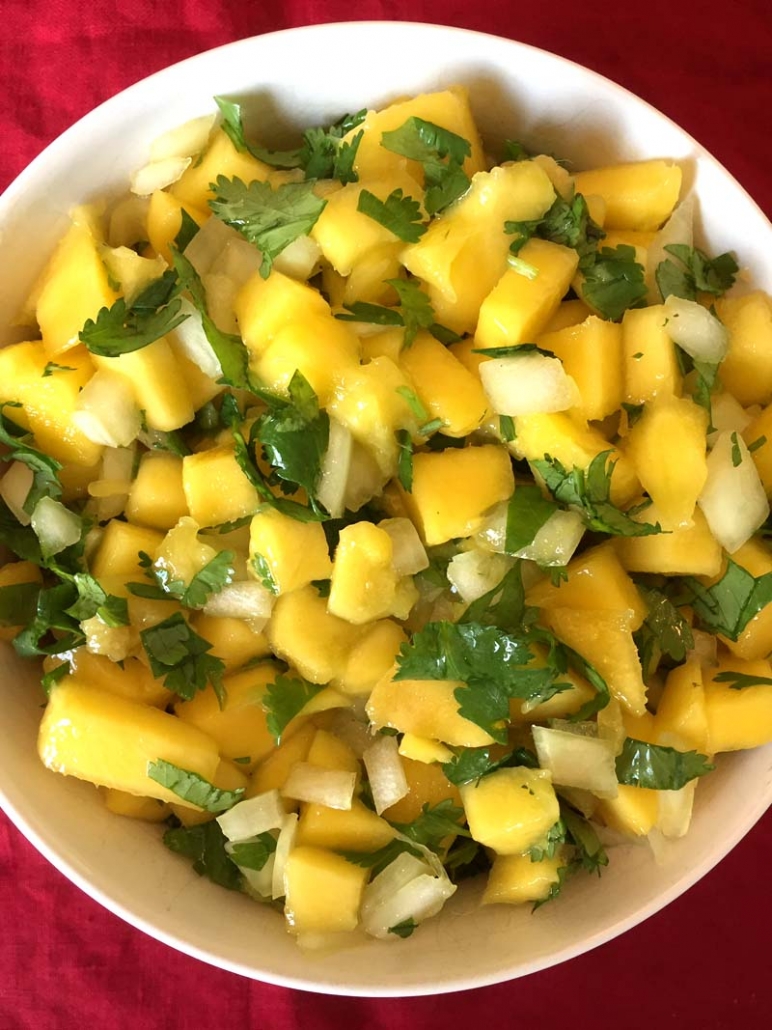 This mango salsa is the most delicious, sweet, flavor salsa that you will ever find! With fresh mangoes for sweetness, onions and jalapeno for spice, and cilantro (or parsley) for flavor, this is the best salsa!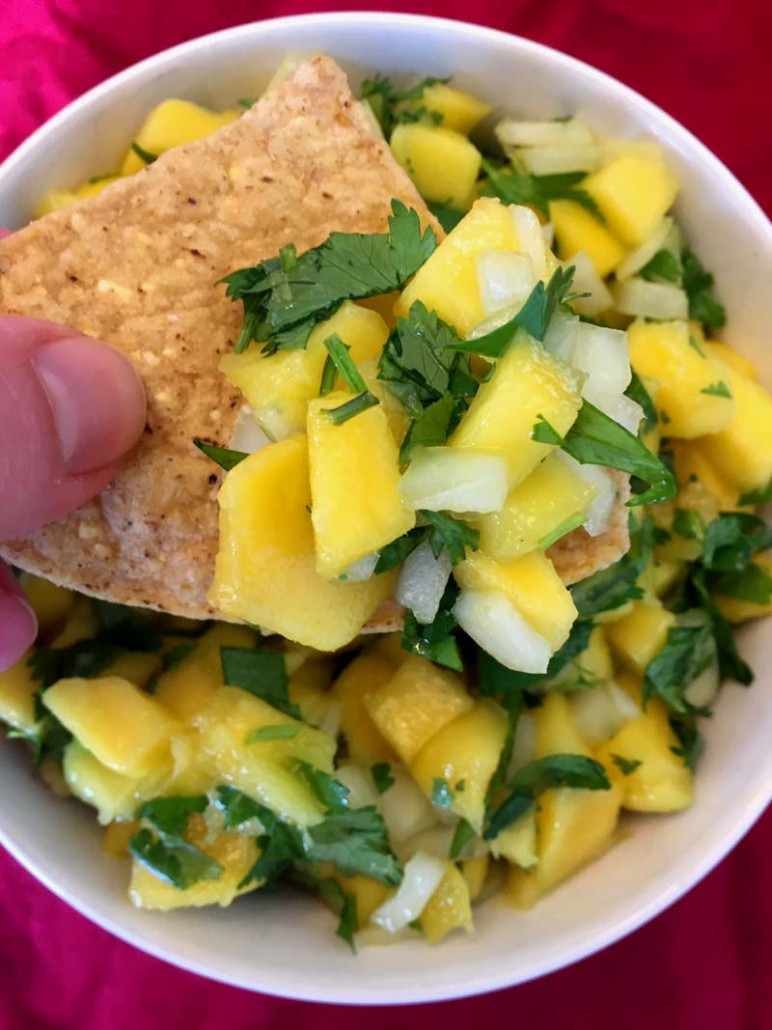 This salsa is so tasty! Ripe mangoes make this salsa so sweet and flavorful. What is unique about this salsa is that it is has lots of sweetness that perfectly balances with the spice. The onion gives the perfect bit of crunchiness, that compliments the mango so well. The jalapeno adds a little bit of spice, but not so that it is overpowering. If you are a spicy food lover, you can add more jalapeno than is listed. The cilantro (or parsley) adds so much flavor!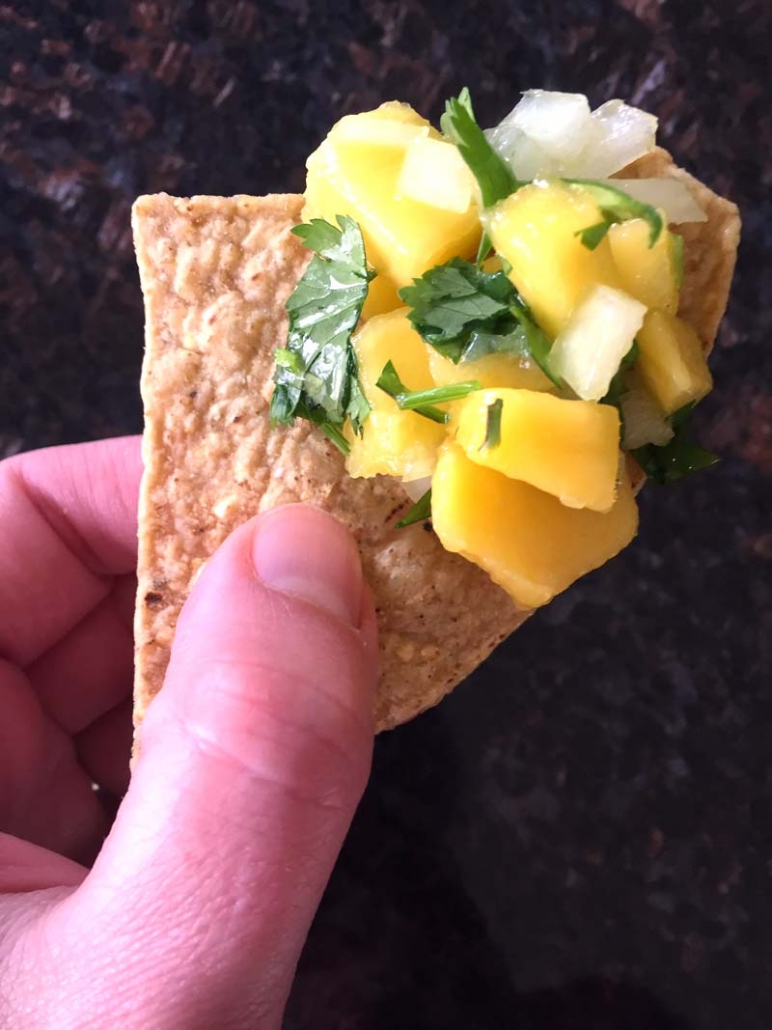 What is so great about this recipe is that you can experiment with the quantity of ingredients. If you like lots of onions, you can add more than listed. If you do not like spicy, you can add less or completely skip the jalapeno. One of the best things about this recipe is that if you are a cilantro hater, you can substitute it for parsley. This way you can enjoy the salsa without having to pick out the bits of cilantro.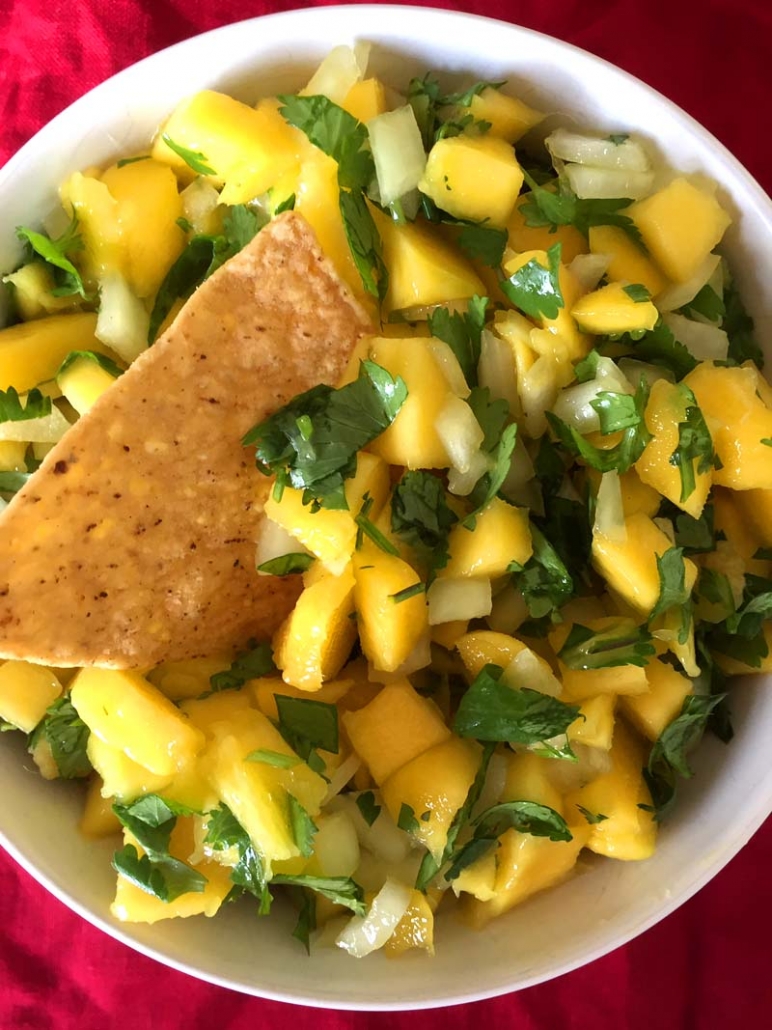 This mango salsa is so refreshing! It is the perfect food to eat in a hot summer day, as it is juicy, refreshing, and delicious! You have so much freedom with this salsa as you can eat it by itself, dip it in chips, or even put it in a burger! There are so many different ways to eat this delicious salsa.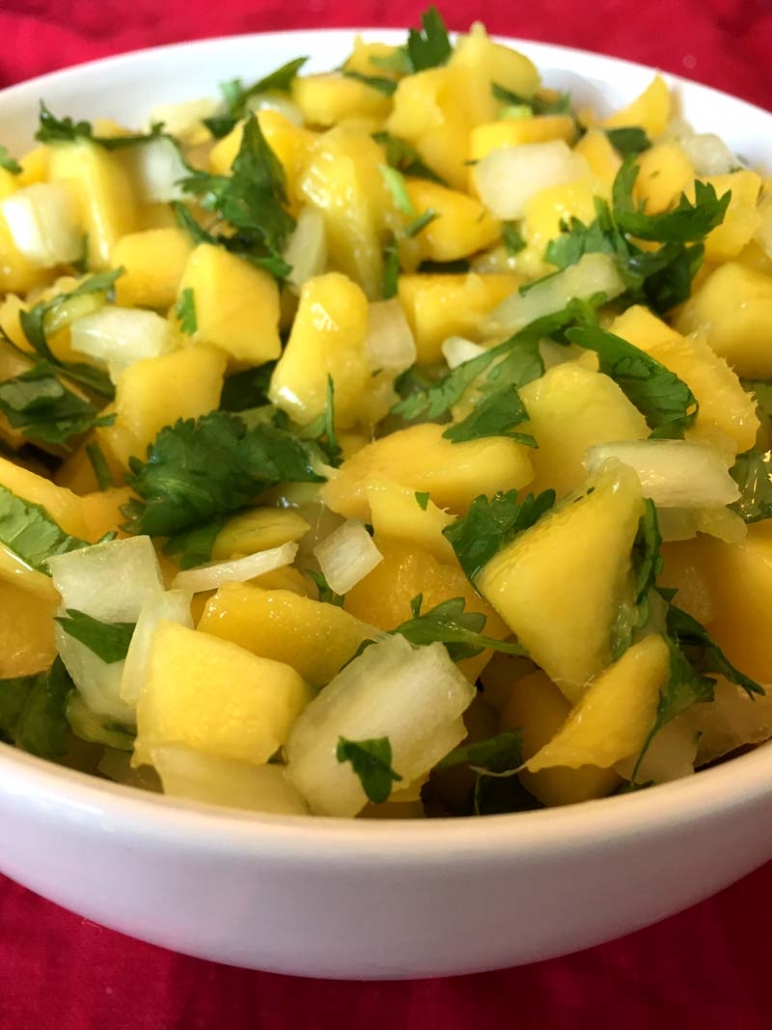 This salsa is so healthy! All of the ingredients in this salsa are fresh vegetables and fruits that are all vegan, healthy, and delicious! With just four ingredients, this salsa is all natural and so healthy! You can eat this sweet delicious treat, without feeling any guilt! By the taste, you won't believe how healthy this is!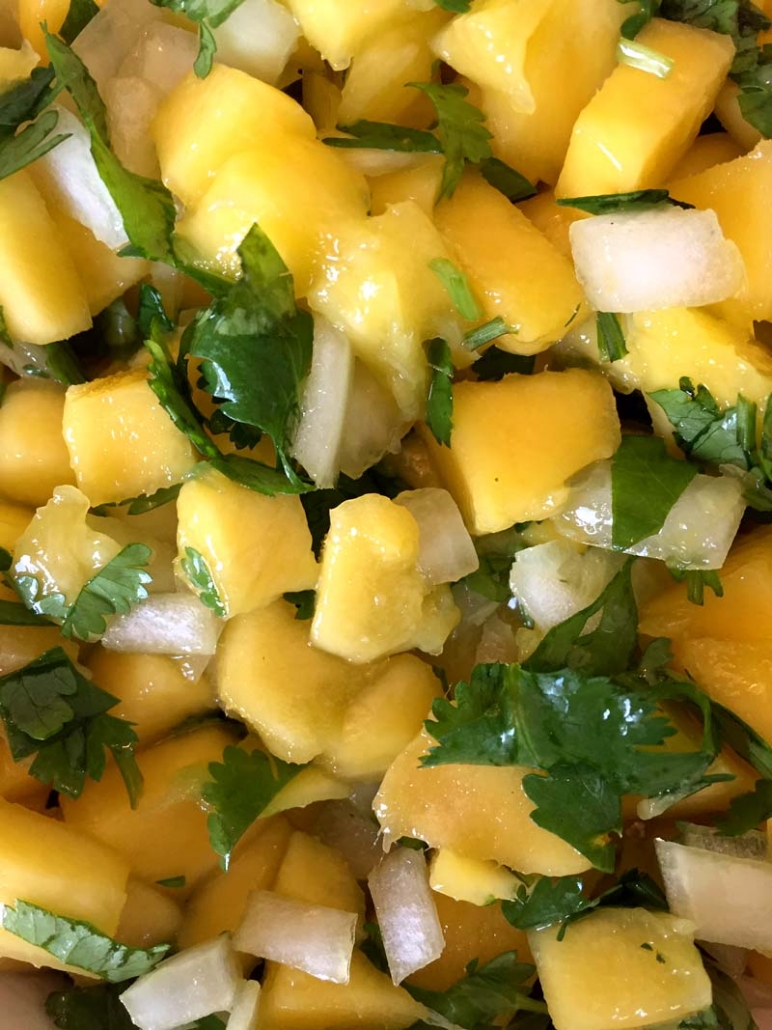 Another great thing about this mango salsa, is that you can put it in the refrigerator, and it will stay fresh for days. Unlike many other salads and salsas that have to be eaten the day you make them, this salsa will stay fresh and delicious for several days. You can make a big batch of the salsa, and be able to feed your family for days with this nutritious salsa. It is a great food to put in meal preps for the week, as it will stay fresh.
Mango Salsa
This easy, super healthy, delicious salsa is the perfect recipe for mango lovers! Delicious and sweet, yet still having loads of flavor and spice, this is such an amazing recipe.
Ingredients
4

mangoes

1

small

onion

1

jalapeno

seeds removed

1

small bunch

cillantro

or parsley
Instructions
Peel the mangoes and dice into small pieces.

Mince the jalapeno and parsley.

Put all the ingredients in a bowl and mix them together.

Serve by itself or with chips.

https://vibrantguide.com/wp-content/uploads/2019/04/mango_salsa.jpg
1067
800
Anna
https://vibrantguide.com/wp-content/uploads/2019/01/logo2.png
Anna
2019-05-13 07:35:24
2019-05-12 20:03:21
Mango Salsa Recipe