Creamy Ramen Noodles Recipe With Egg And Mayo

These creamy ramen noodles are so flavorful, delicious, and the absolute perfect lunch! If you are looking to spice up regular old ramen, you will absolutely love this recipe!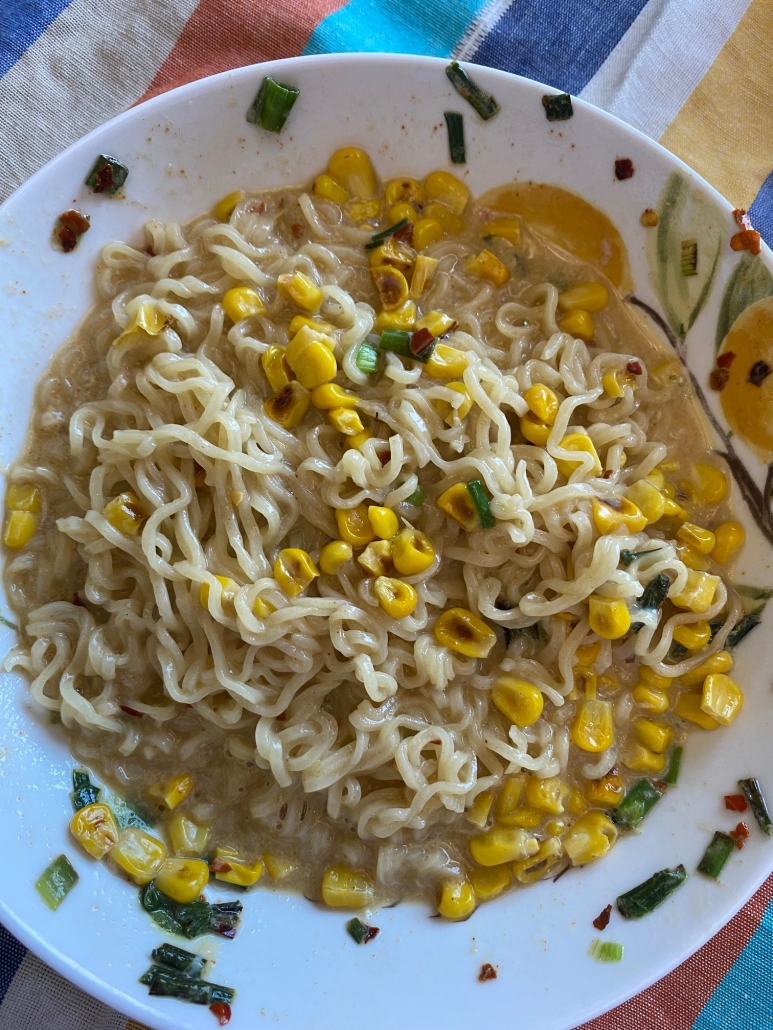 Ramen has always been one of my favorite foods! But eating the same old chicken-flavorded ramen got old quickly. After trying many different ramen recipes, this one was BY FAR my favorite! Rather than being a thin soupy consistency, this ramen is thick, creamy and SO flavorful. The consistency really makes this ramen AMAZING. Trust me when I tell you this – it is definitely a step up from your average ramen.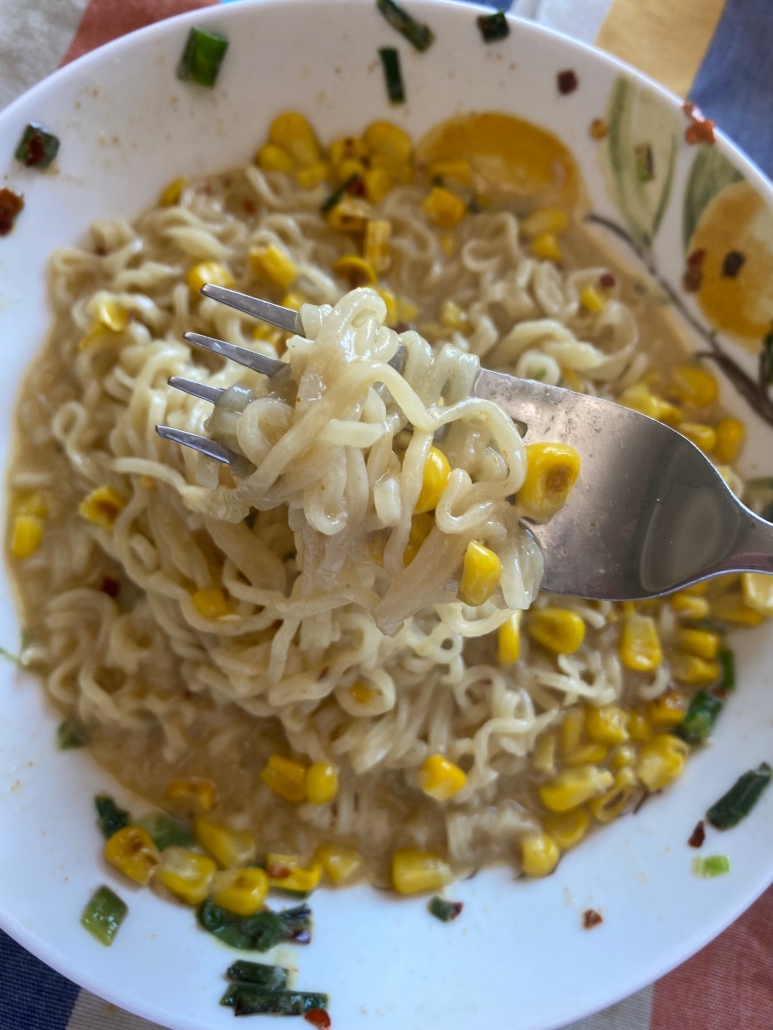 Another thing that I LOVE about this creamy ramen is the flavor. I know that those chicken and beef flavoring packets can get old quickly:). The corn adds a refreshing sweetness that makes this ramen very addicting. Personally, I like adding some red pepper flakes and chily powder to give this ramen some spice! You can us any spices that you want, and they will compliment this ramen very nicely.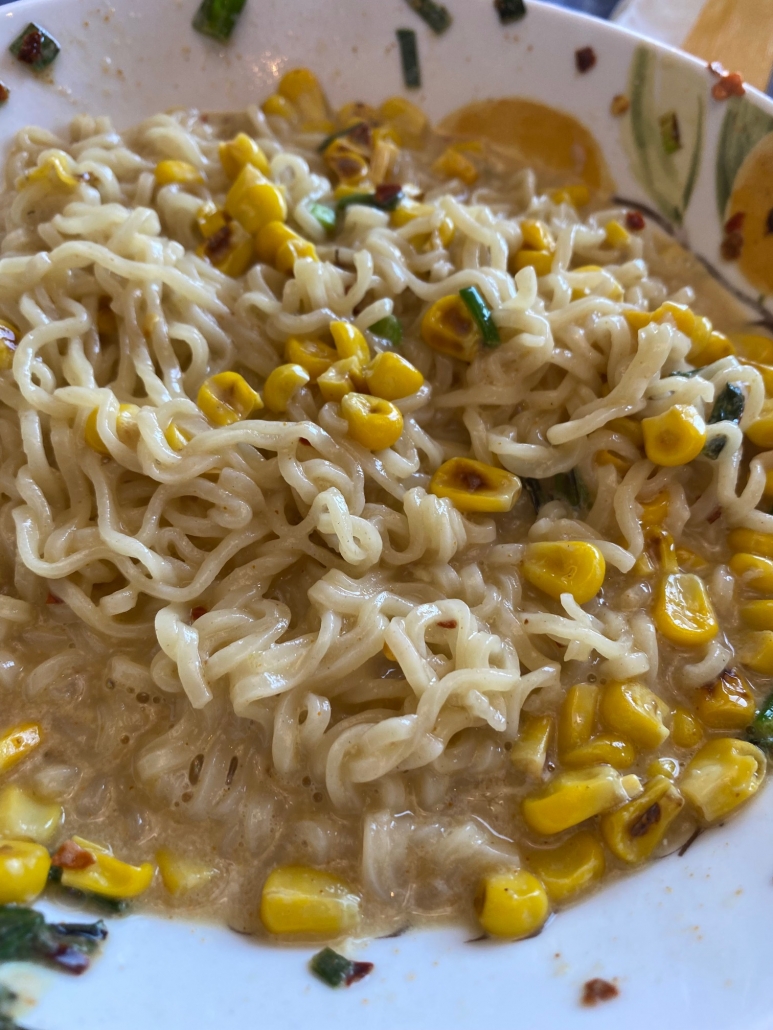 You might be thinking – how does this ramen become so creamy? The trick is to add an egg and mayo. Add the egg while the ramen is cooking. Make sure that you add the egg towards the end, just so that it doesn't overcook. After you add the egg, add the mayo and spice packet. I know mayo might sound a little bit odd to add to ramen, but trust me it gives an AMAZING consistancy. Trust me, you don't taste the mayo, but it makes the ramen SO MUCH BETTER!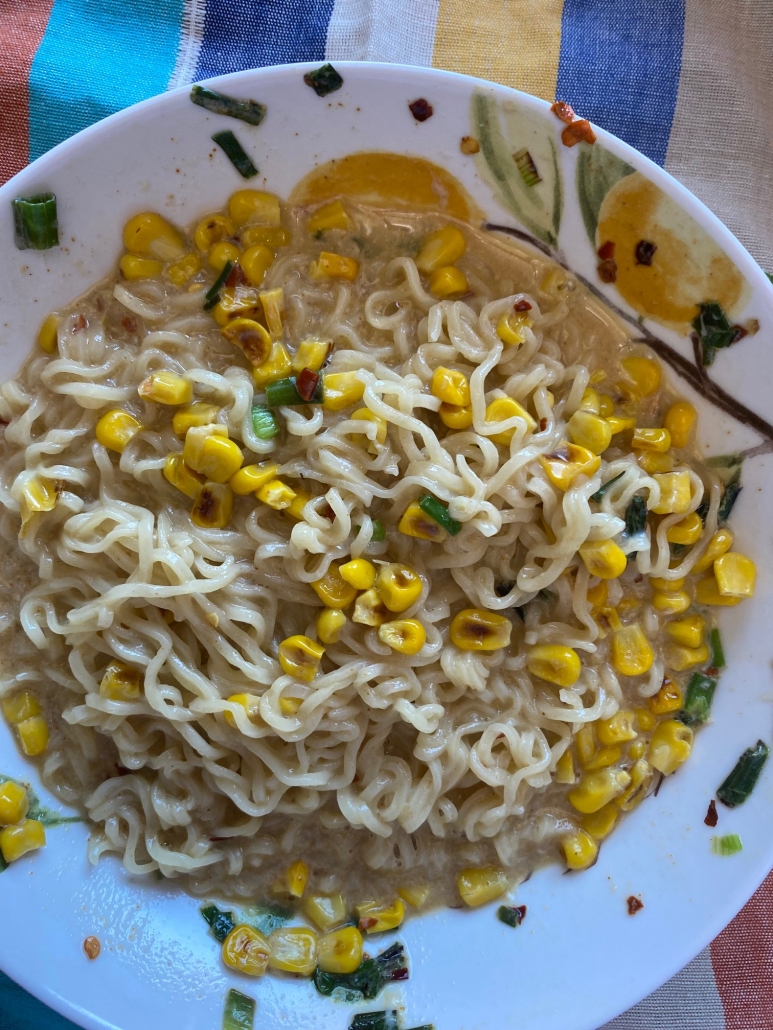 You can also spice this creamy ramen up by adding even more vegetables. While this recipe only includes corn, you can also get creative and add green onion, carrots, mushrooms, and anything else that sounds good! You can turn ramen into a gormet dish with the right ingredients!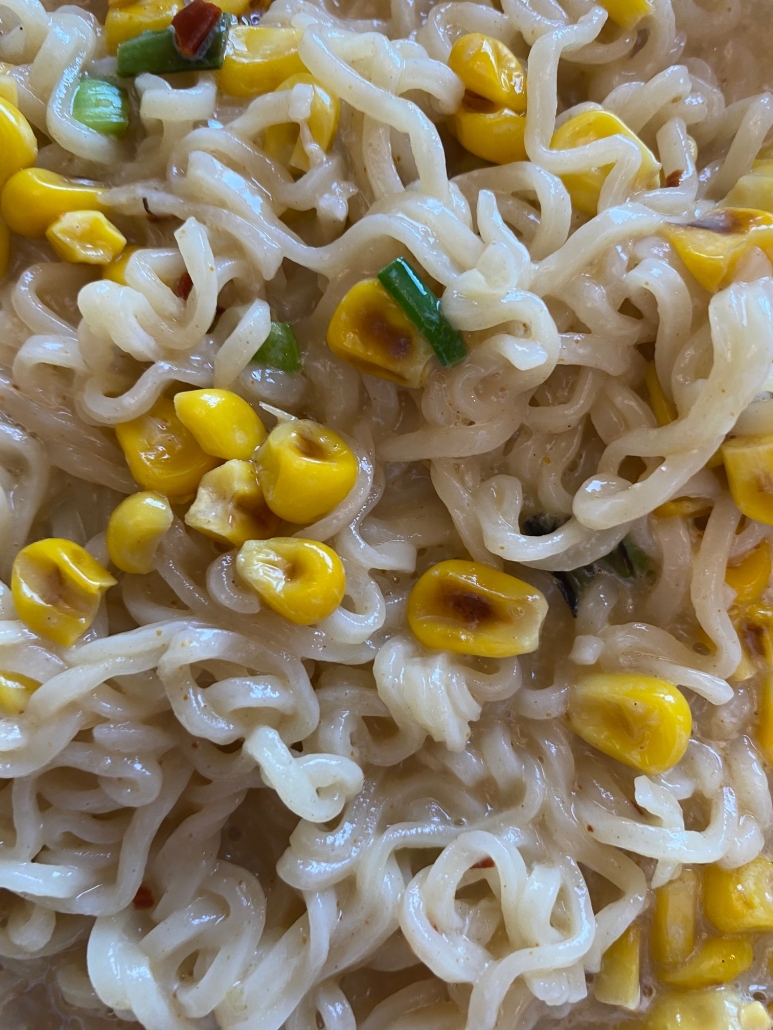 You absolutely have to give this creamy ramenwith corn, egg, and mayo a try! It is so so easy to make, but makes your ramen ABSOLUTELY INCREDIBLE! It makes the perfect lunch or dinner, and is so addicting and tasty!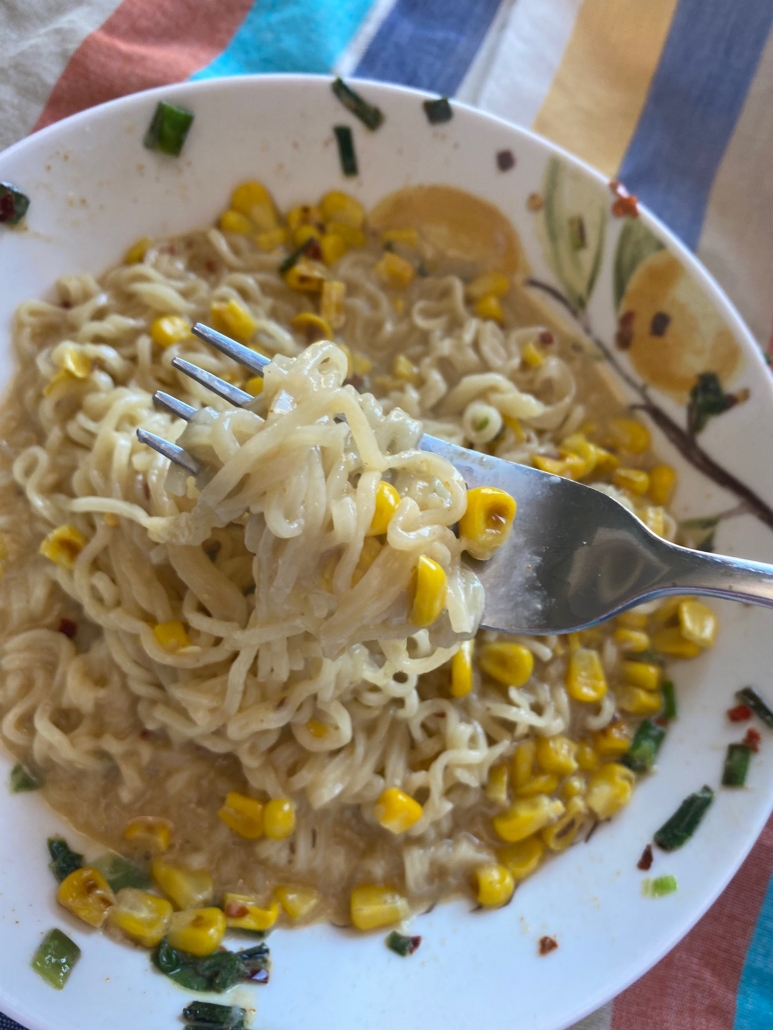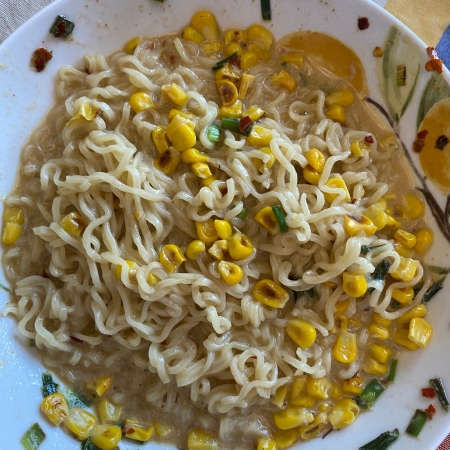 Creamy Ramen Recipe With Corn, Egg And Mayo
This creamy ramen recipe is amazing! So easy to make, this is a great upgrade from regular ramen! All you need is packaged ramen, egg, mayo and corn, you'll love it!
Ingredients
1

instant ramen noodles package

1

tbsp

mayo

1

egg

1/4

cup

frozen corn, thawed
Instructions
Mix the egg, kewpie mayo, garlic, and ramen spice packet in a bowl. Cook the ramen according to package directions.Pour the ramen noodles and cooking water into the bowl and stir with the egg mixture. Top with optional green onions and sesame seeds.

Cook ramen according to package directions.

While ramen is cooking, mix the egg, mayo and ramen spice packet in a bowl.

Pour cooked ramen and cooking liquid into the bowl with egg. Add corn and mix until combined. Enjoy!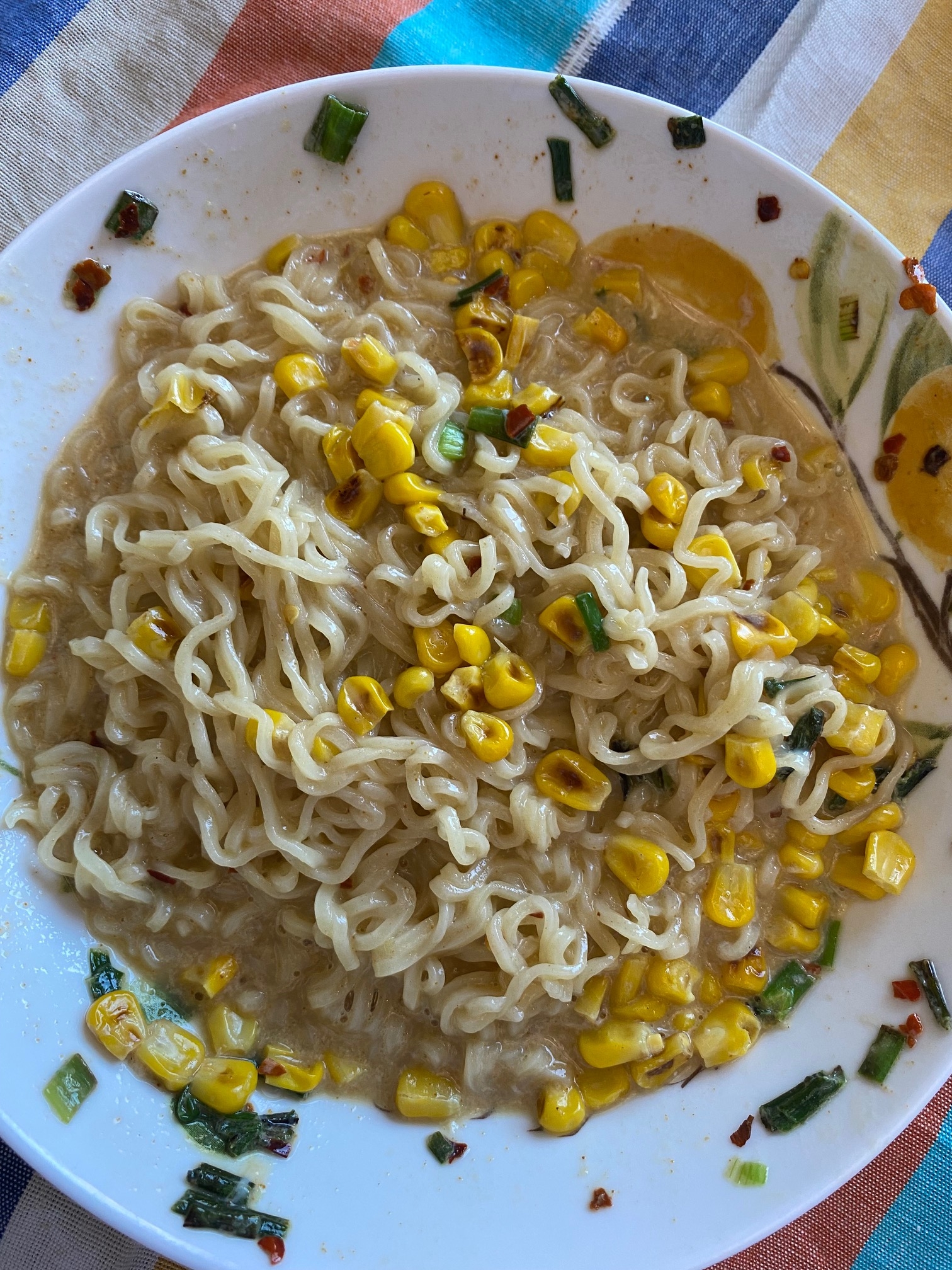 https://vibrantguide.com/wp-content/uploads/2021/12/ramen-with-corn-and-egg-1-rotated.jpg
2016
1512
Anna
https://vibrantguide.com/wp-content/uploads/2019/01/logo2.png
Anna
2022-07-26 20:02:45
2022-07-26 20:02:45
Creamy Ramen Noodles Recipe With Egg And Mayo