Black And Gold Nail Design Idea With Blue Nails Combo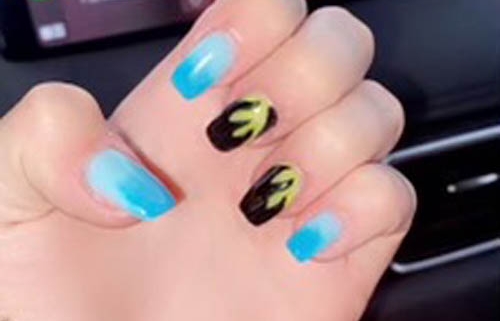 Blue and black may not be the first color combination to come to mind when browsing nail design inspiration, but it is a fun and bold design. Blue is a trending color for nail designs and mixing it up with the black and gold accent nails in this design elevates the whole look.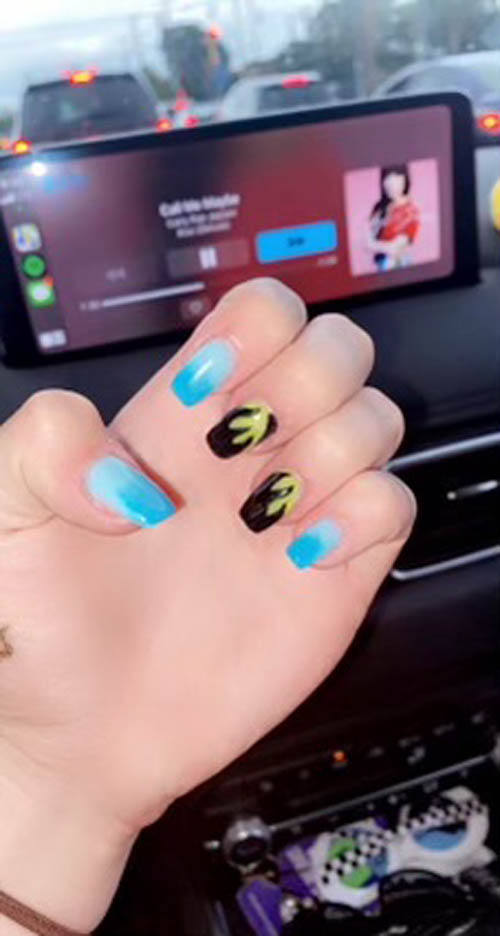 Black And Gold Nail Design Idea With Blue Nails Combo
For this nail design we have two techniques described below:
Blue ombre nail design
Black and gold accent nail design
Blue Ombre Nail Design:
Ombre designs are an advanced technique but don't be intimidated. You can also DIY this manicure with just a solid blue polish.
If you aren't familiar, an ombre is a design of two or more colors blended together in a gradient. Getting the ombre effect perfect can take a lot of practice; even if it isn't perfect, it is definitely a unique effect.
To do the blue ombre you'll need two or three shades of blue polish.
Start with two coats of the lightest blue polish, when doing an ombre design always start with the lighter color. Allow the first coat to dry completely before adding the second coat. Painting multiple thin coats, rather than a thick single coat will make your nails dry faster and smoother.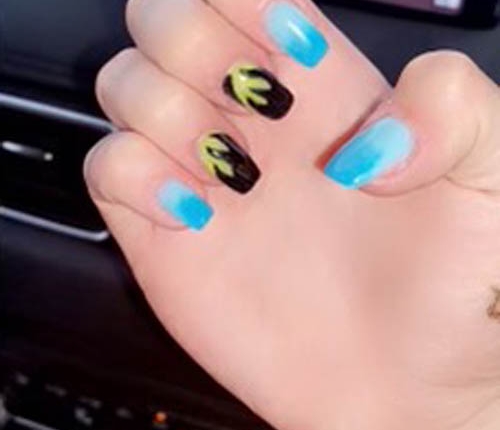 Next, take a makeup foam sponge and paint a line about the width of your nail in the light blue polish. Then paint a second line in the darker polish just below the light blue line. Be sure the polish colors are touching with no gap of the sponge showing between them.
Paint two to three coats of each color to create a stamp, if the stamp isn't saturated enough with polish it can pull up the light blue base coat. You can also start with a clean damp sponge to help prevent any smudging.
Gently stamp the polish sponge onto your nail repeatedly, moving it slightly back and forth to blend the colors. After every few stamps, check your ombre to see if the design is to your liking; repeat until it's just right.
Note! You can also do this technique with three colors to create a more blended effect. Once you like the nail design, repeat the paint and stamp process on your other nails.
This technique is a bit messy and will get polish on your skin around your nails. My two favorite options are to tape off your skin before polishing or use nail polish remover to clean up the design.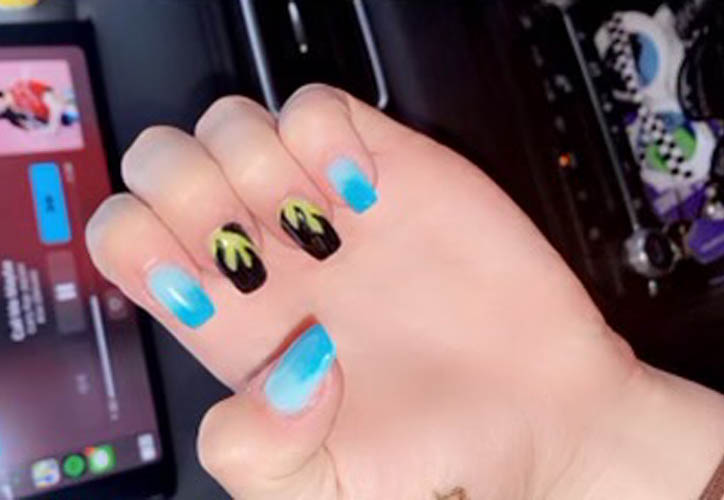 Black and Gold Accent Nail Design:
The black and gold accent nail design is similar to the Pink Flames Fire Design Nails. First, paint a coat or two of the gold nail polish base.
Then paint an organic line in a flame or wavy abstract design with the black polish. Don't worry about making this perfect; it is a naturally forgiving design. A thin art or makeup brush is super helpful for this step.
Then fill in with the black polish, careful not to cross the line into the gold base coat.
Finally, finish up with a clear topcoat. You may need an extra coat of topcoat as the ombre technique can create a bumpy texture.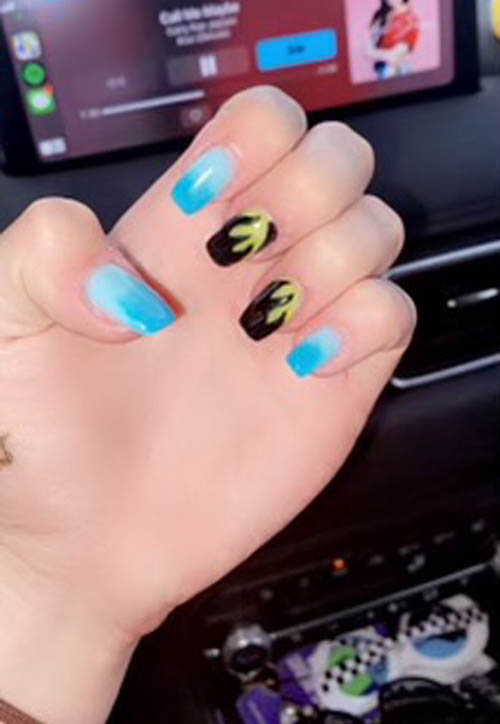 Black And Gold Nail Design Idea With Blue Nails Ideas:
This bold blue ombre with black and gold nail design accent nail design is so fun for a summer Instagram photo shoot or pool party! Wherever you wear them, this nail design will give your look a trendy and fun aesthetic.
If you love blue nail designs, don't miss Cobalt Blue Nails With Heart Design and Light Blue Nails Ring Finger Design With Simple Swirls.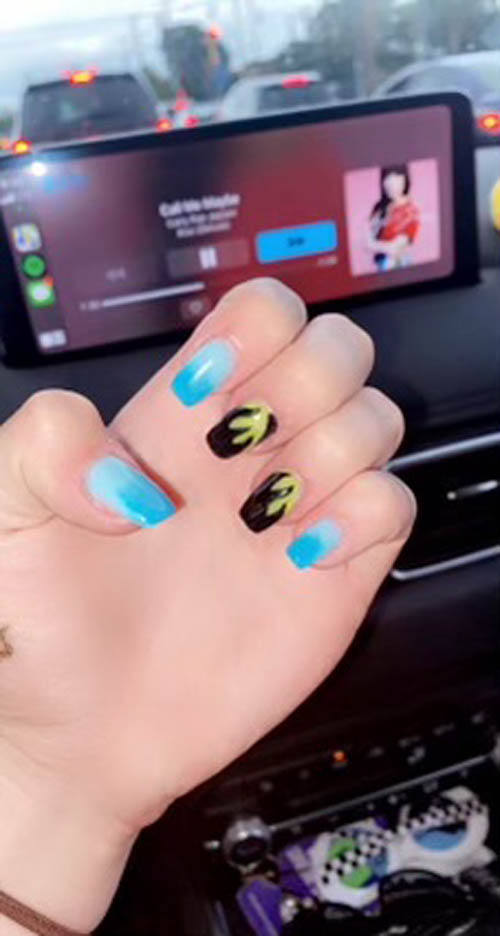 https://vibrantguide.com/wp-content/uploads/2022/07/blue-black-gold-nail-design.jpg
936
500
Anna
https://vibrantguide.com/wp-content/uploads/2019/01/logo2.png
Anna
2022-07-26 07:27:22
2022-07-27 17:04:59
Black And Gold Nail Design Idea With Blue Nails Combo