Cobalt Blue Nails With Heart Design On Ring Finger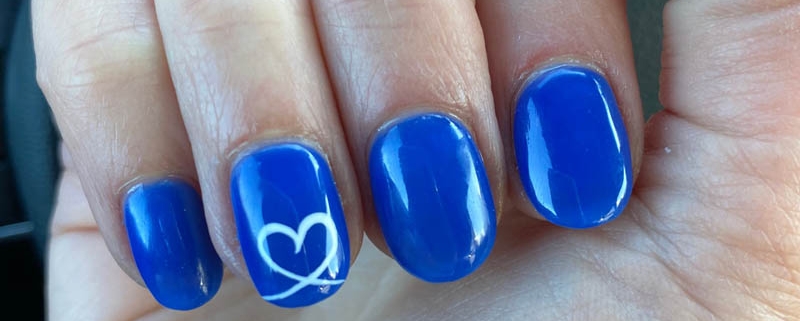 These beautiful cobalt blue nails with a gorgeous heart design on the ring finger are the perfect nails if your looking for an elegant and fun look! You have to try these nails!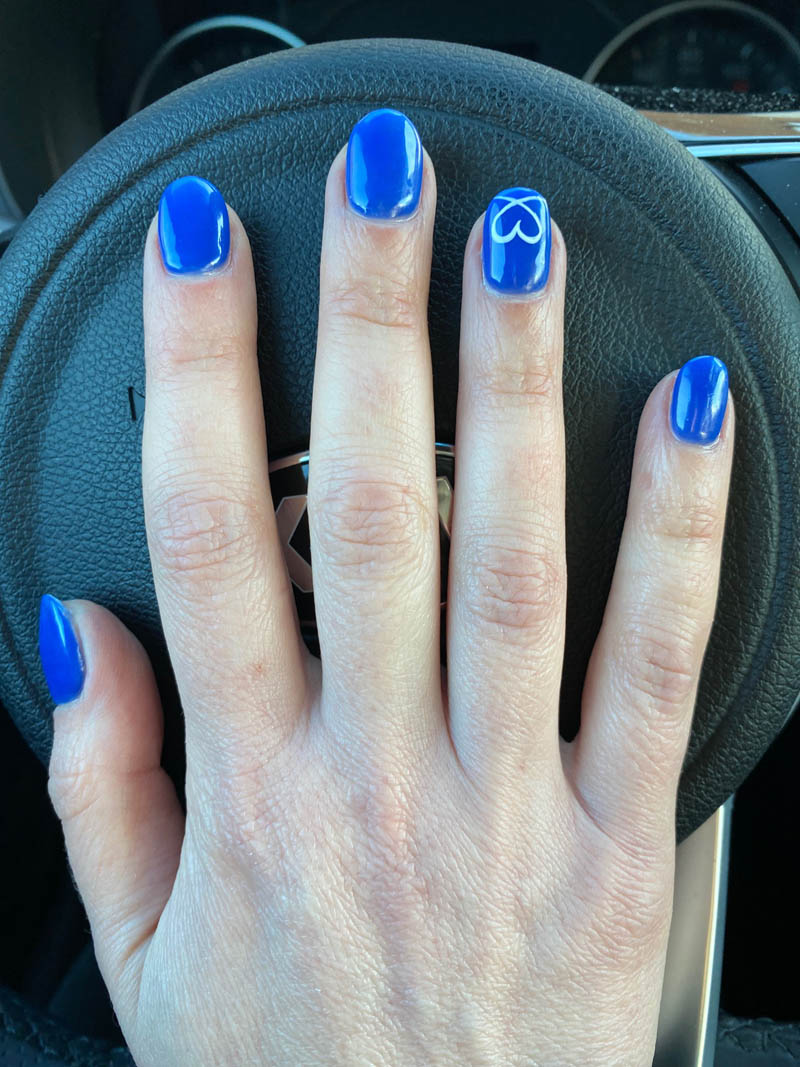 These cobalt blue nails with a heart design are so easy to recreate! One of the best parts of this design is that it can be recreated with short nails. Additionally, any nail shape works for this look! I chose to an oval shape, as personally I think it looks best with the heart. You can do a coffin shape, a squoval shape, or a round shape. Anything works! To start, choose a cobalt blue color. Paint on a few coats, until it looks dark. Make sure you let the nails completely dry before adding the design to avoid smudging and mistakes.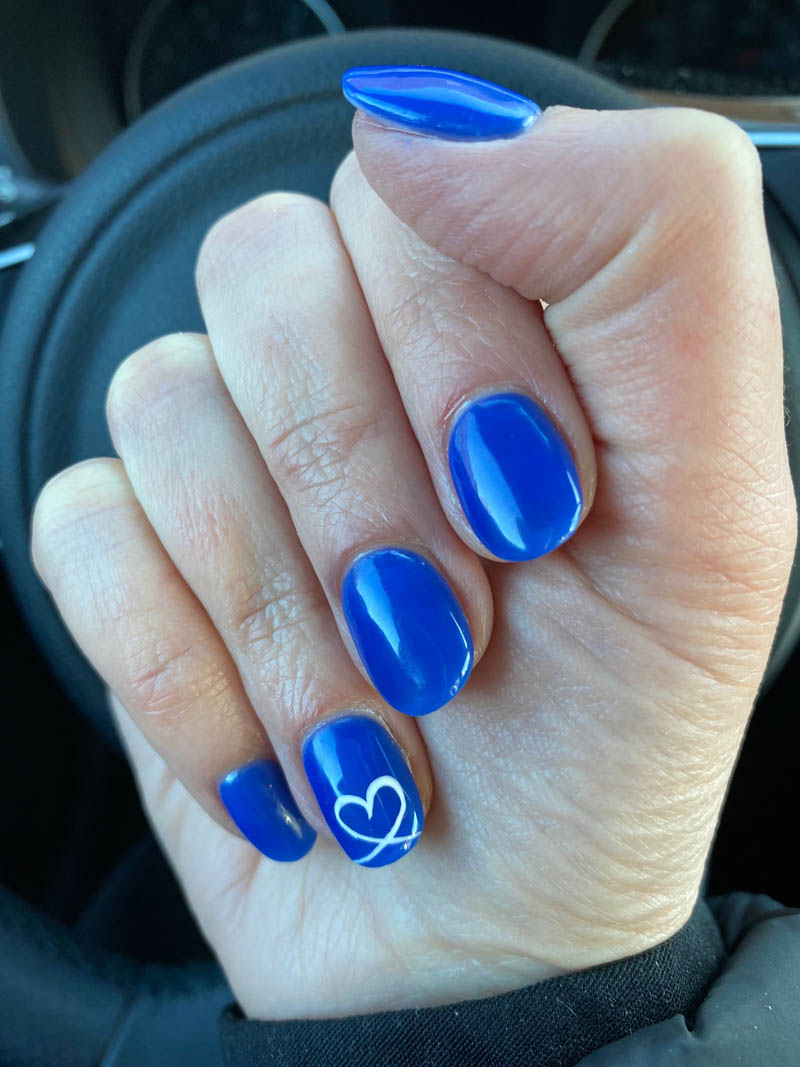 To create the heart, choose a white color. You will need an ultra thin nail polish brush. Carefully draw a heart on your 4th finger. Make sure to add lines extending from the bottom of the heart for the cross effect. If you make sure that the base coat of your nails are completely dry, if you make a mistake drawing the heart, you can simply wipe it off. After you are done drawing the heart, go over your nails with a shiny top coat. Now you have your new stunning nails!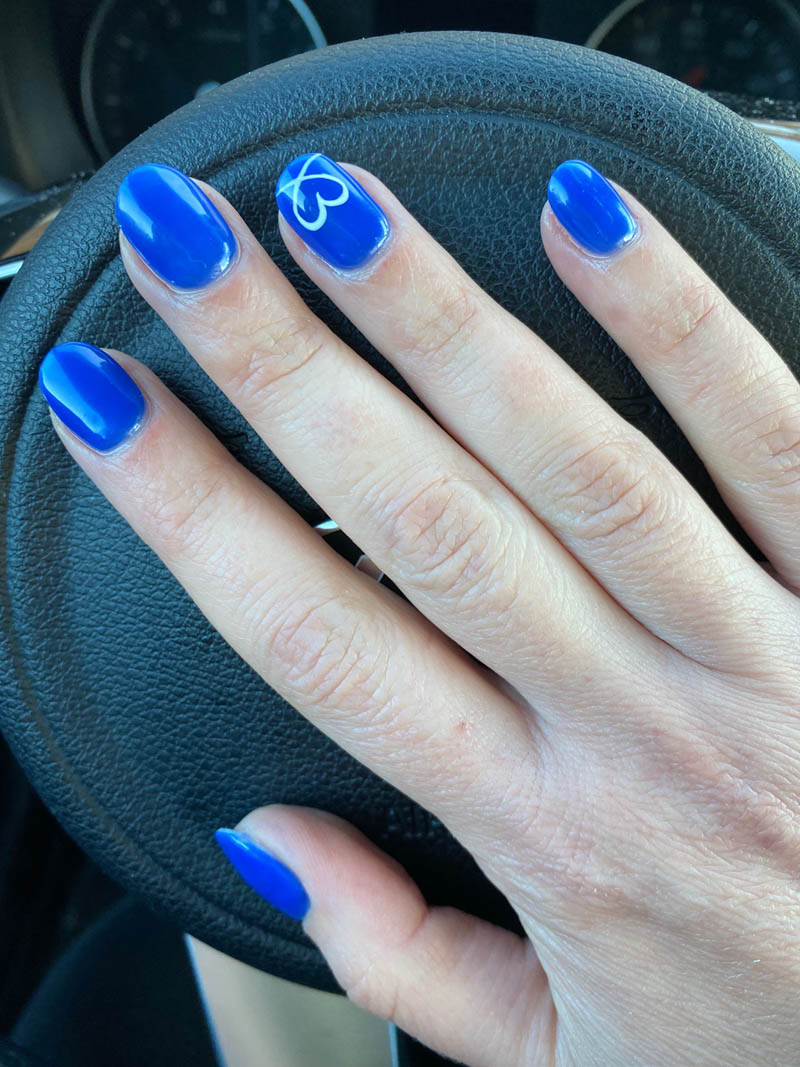 These dark blue nails with a white heart design are very versatile for many different occasions! These nails are perfect to wear to school or work, as they are not overly flashy, but still fun! Additionally, these nails are great for the winter-time as cobalt blue is a very wintery color. If you are doing a winter photo shoot in the snow, these nails will compliment your look very well! You can also wear these nails in the spring, summer, or fall, as they look good any time of year! These nails would go great with a black dress and the heart give them an elegant appearance.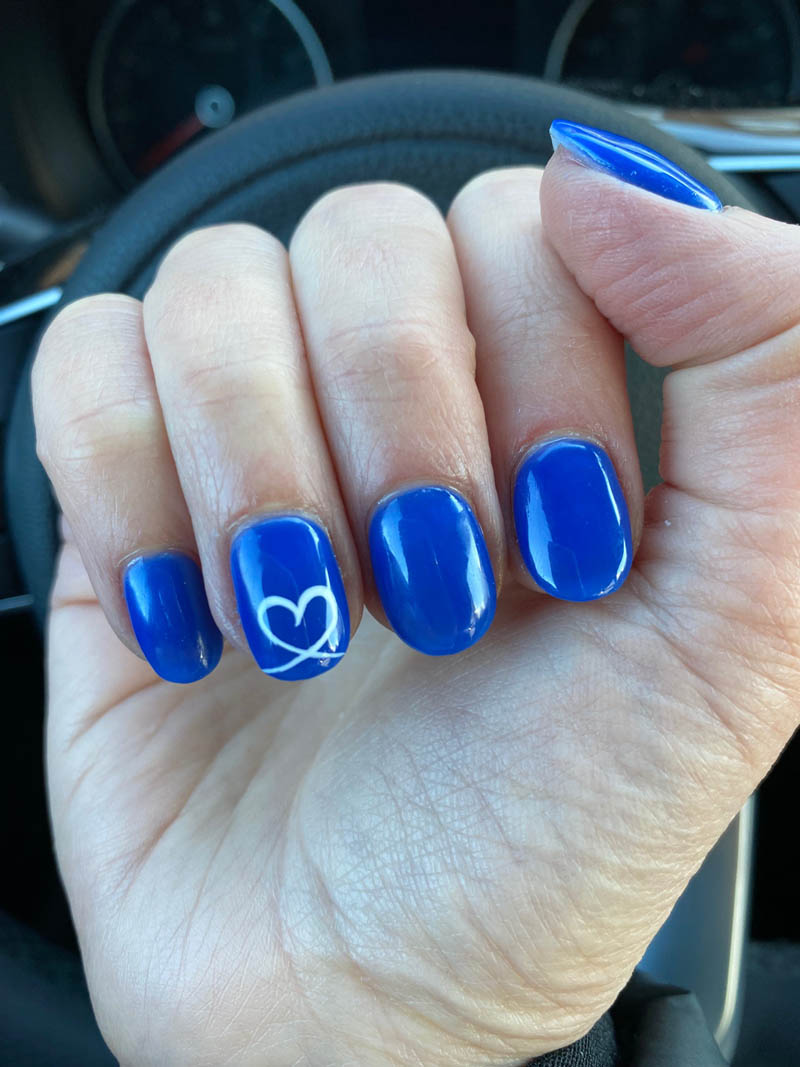 There are so many different ways to get creative with these gorgeous nails! Firstly, you can change up the color of the base. If you want a lighter look, you can go with a light blue or purple. If you want to make these nails valentines-day themed, you can make them light pink or even red. You can also change up the color of the heart! For instance you can't make the heart black. You can also add sparkles to the nail with the heart or even make the heart itself sparkly. The possibilities are endless for these beautiful blue nails!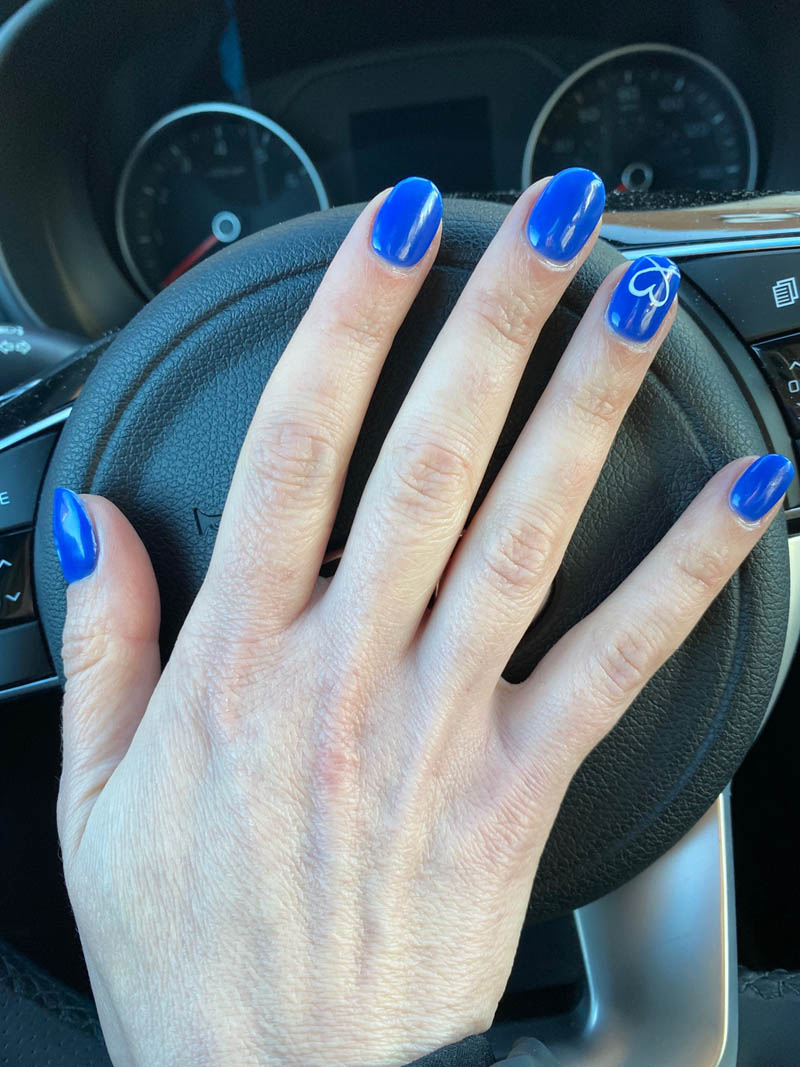 These beautiful cobalt blue nails are so stunning! The white heart adds a gorgeous touch to these nails that you HAVE to try!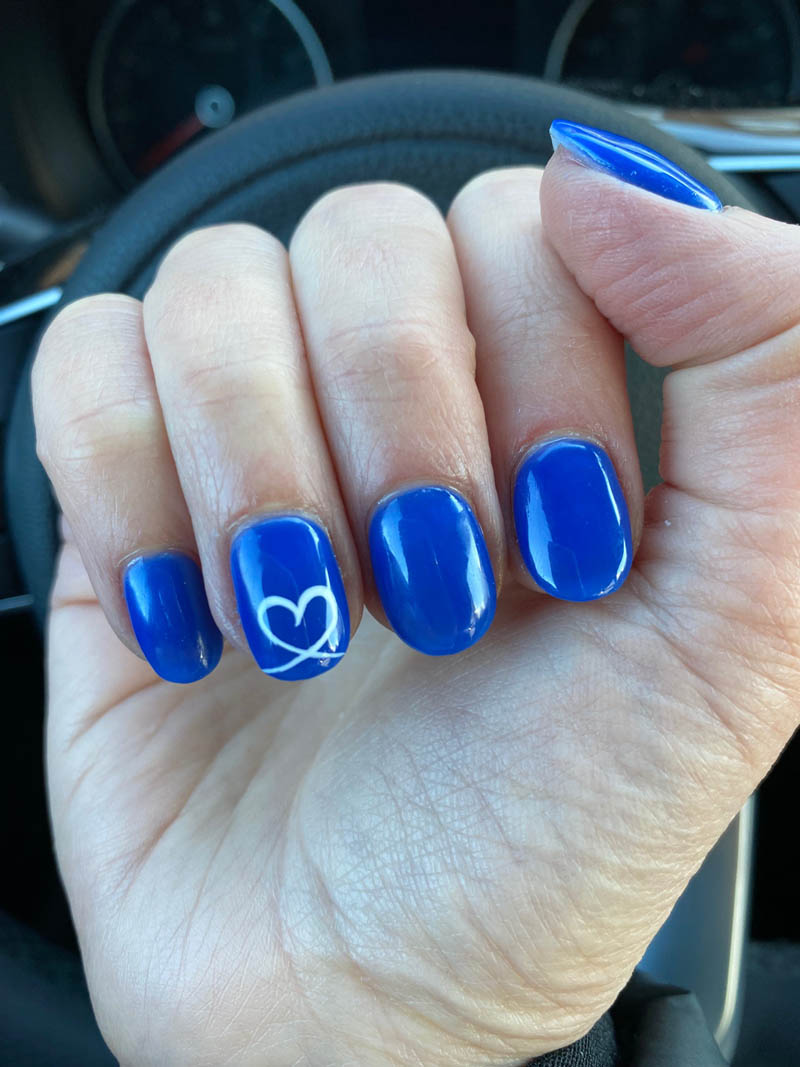 https://vibrantguide.com/wp-content/uploads/2022/05/cobalt_blue_nails_design_heart-4.jpg
1067
800
Anna
https://vibrantguide.com/wp-content/uploads/2019/01/logo2.png
Anna
2022-06-16 11:00:00
2022-06-13 21:15:20
Cobalt Blue Nails With Heart Design On Ring Finger