Pink Flames Fire Design On Coffin Nails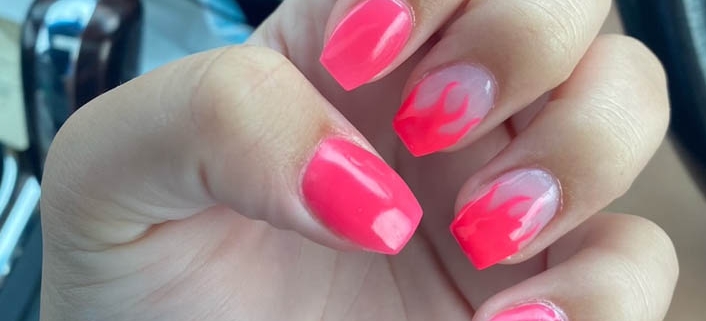 These hot pink flames fire nail designs on coffin nails are so hot, trendy, and PERFECT for summer! You need to try them!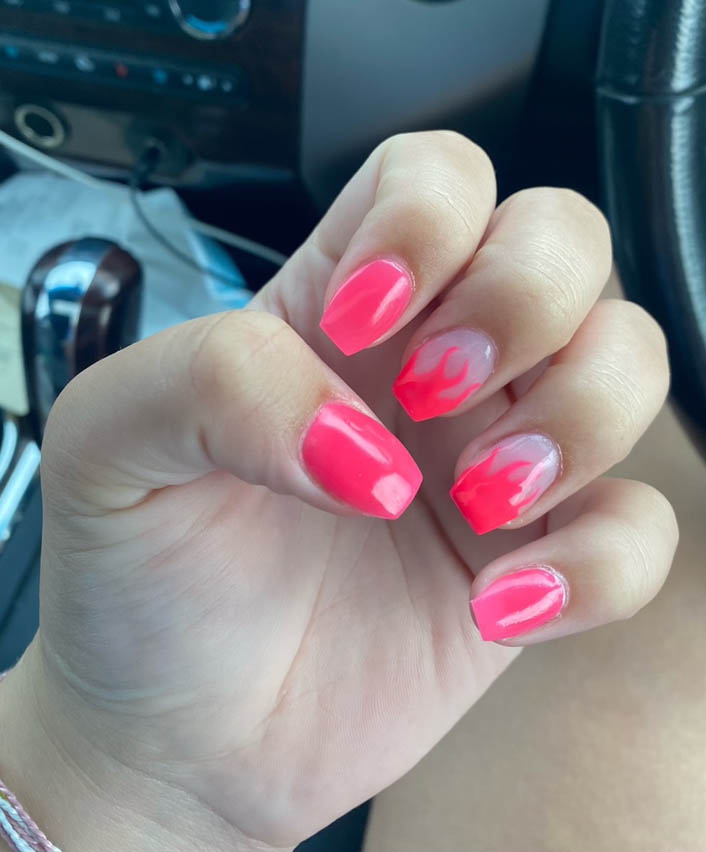 These hot pink fire nails are easy to recreate! To start, you want to file your nails into a coffin shape. You can do other shapes, however coffin looks best with this design. Leave a flat square top, and then file the sides inwards. Next, you are going to want to paint your thumb, index finger, and pink in a solid hot pink color.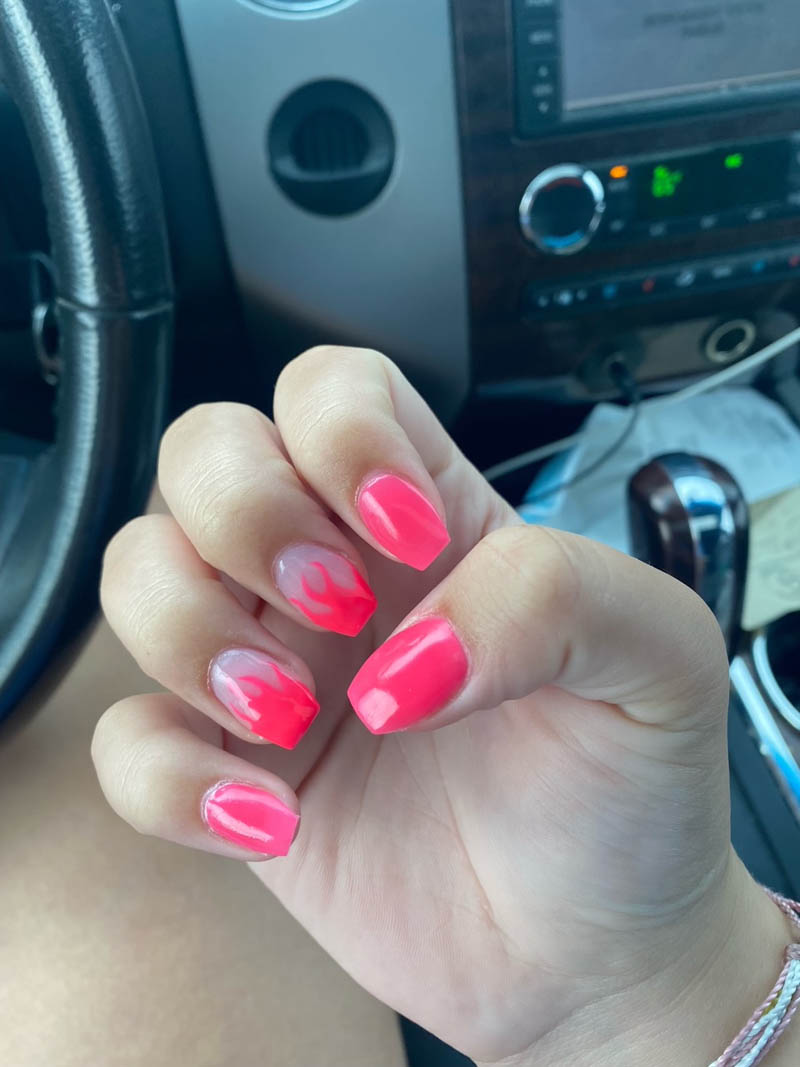 To create the fire design, first start by painting a nude base coat that has a hint of pink. The hint of pink will help the whole nail look come together. Make sure that the base coat completely dries before adding the design. Then, start by painting thick hot pink french tips on your middle and ring finger. After you finish, take an ultra thin nail polish brush and paint wavy lines going down from the french tip to create a "fire effect". These lines do not have to be perfect!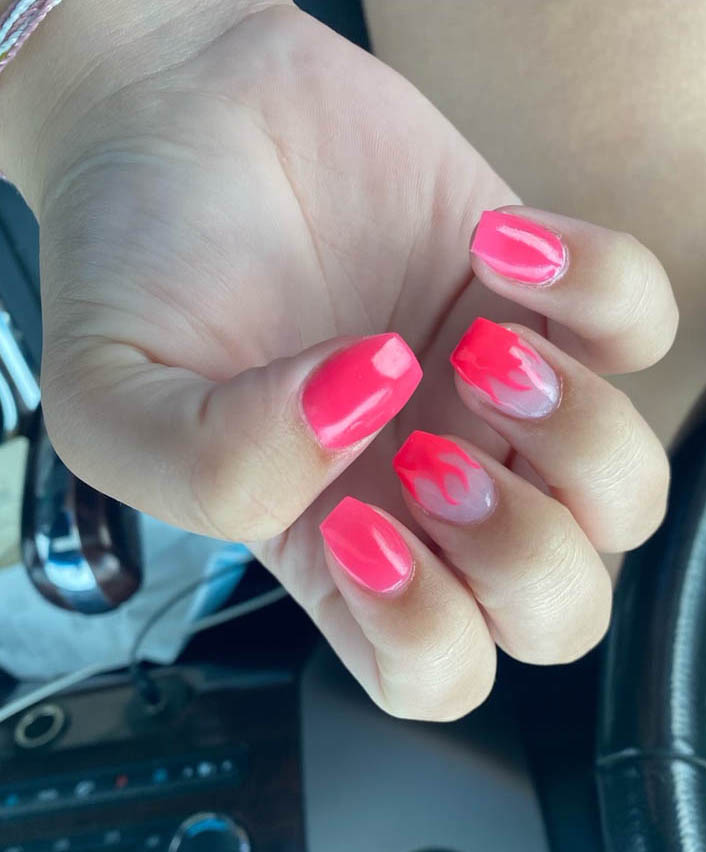 These hot pink nails with a fire design will look absolutely stunning for an Instagram photo shoot! They are bold and super trendy, so they will really pop out! Additionally, if you are looking for nails for a party, these are the perfect option! Hot pink is a super fun color, and sure to pair well with a black dress. Whether you are looking for summer nails or nails for a party, these hot pink fire nails are perfect!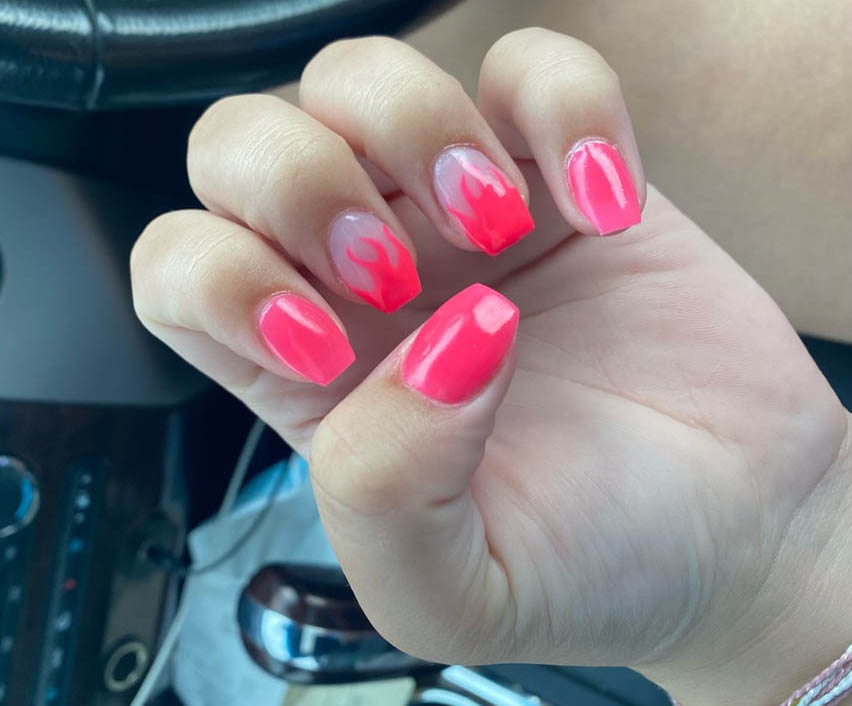 There are so many different ways to get creative with these nails! If you want to add a more dramatic contrast, you can do white nails with pink flames, or even do black nails with pink flames! You can also change up the colors completely. For instance you can do bright purple nails or even red nails!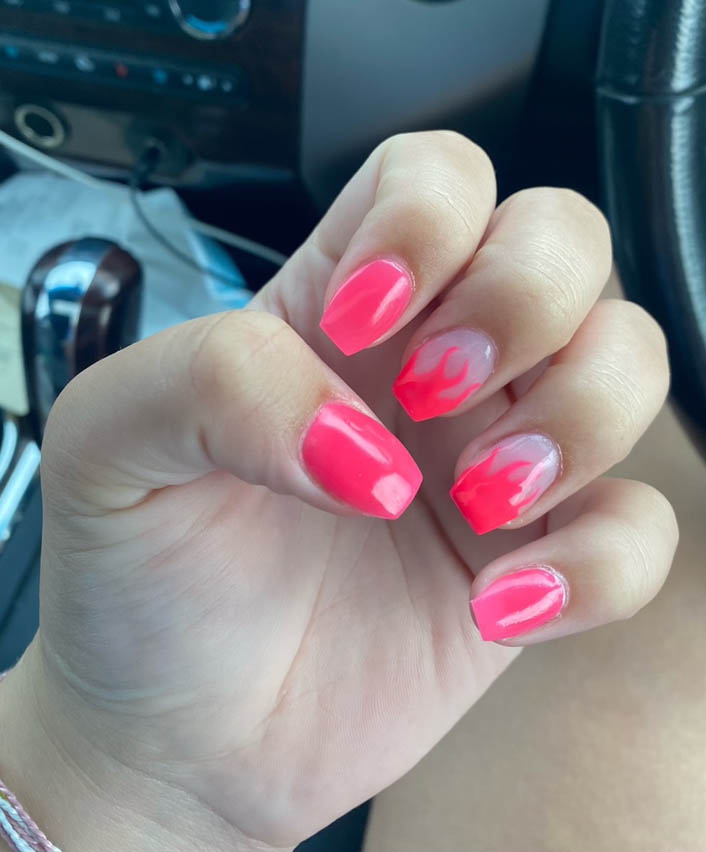 A super fun way to make these hot pink fire nails even more eye-capturing is to add sparkles! Rather than simply adding hot pink, you can go over the fire-designs with a sparkly coat. Or, rather than painting the flames with a hot-pink color, you can just go over them with a sparkly color. To achieve this look, you may have to do a few coats of sparkles to make the design super clear. There are so many different ways to make these nails even more amazing!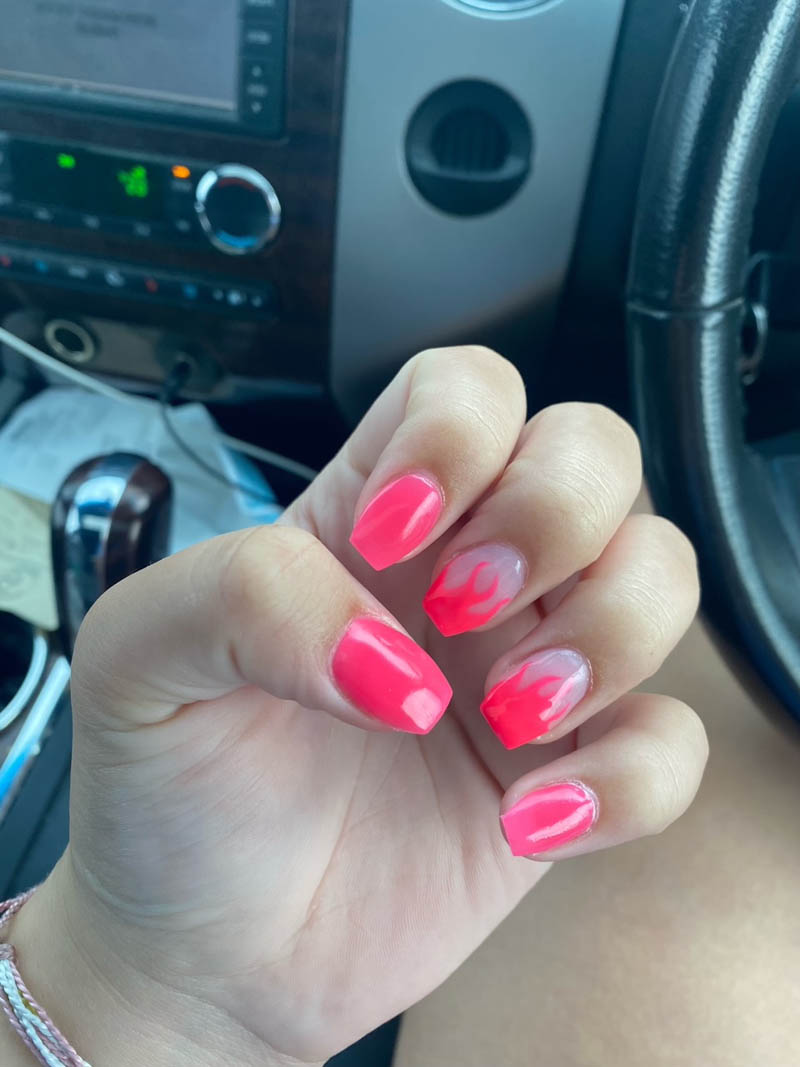 These nails are PERFECT for your next Instagram photo shoot, your next party, or your next vacation! You will LOVE these amazing hot pink fire nails!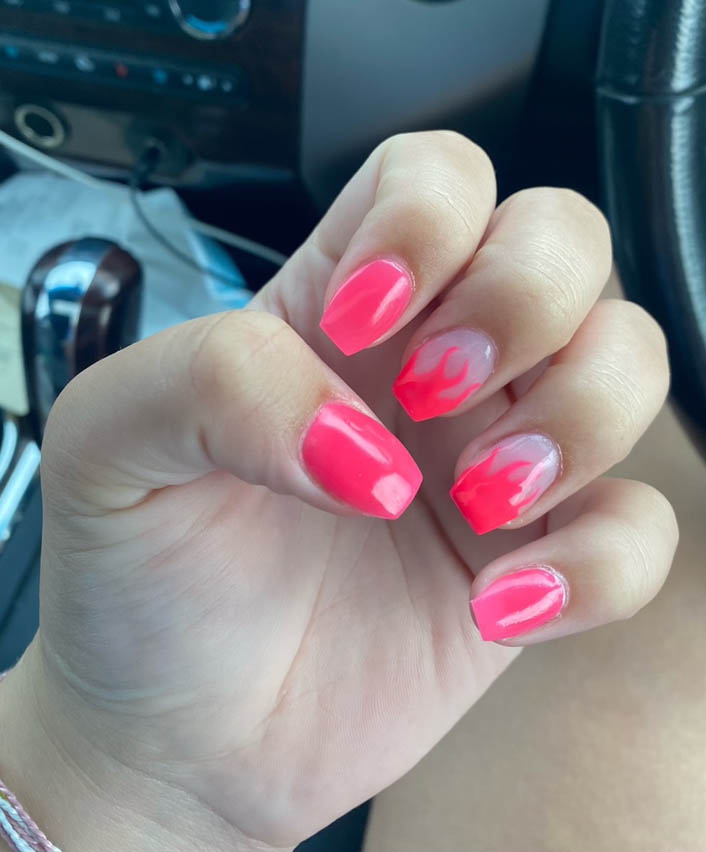 https://vibrantguide.com/wp-content/uploads/2022/05/flame-nails-fire-pink-3.jpg
852
706
Anna
https://vibrantguide.com/wp-content/uploads/2019/01/logo2.png
Anna
2022-06-13 16:18:23
2022-06-13 16:18:57
Pink Flames Fire Design On Coffin Nails