Hot pink long coffin nails are so fun and fashionable! Add some personality to your look with this bold and playful manicure. Pink nails are a go-to option for a fun summer mani!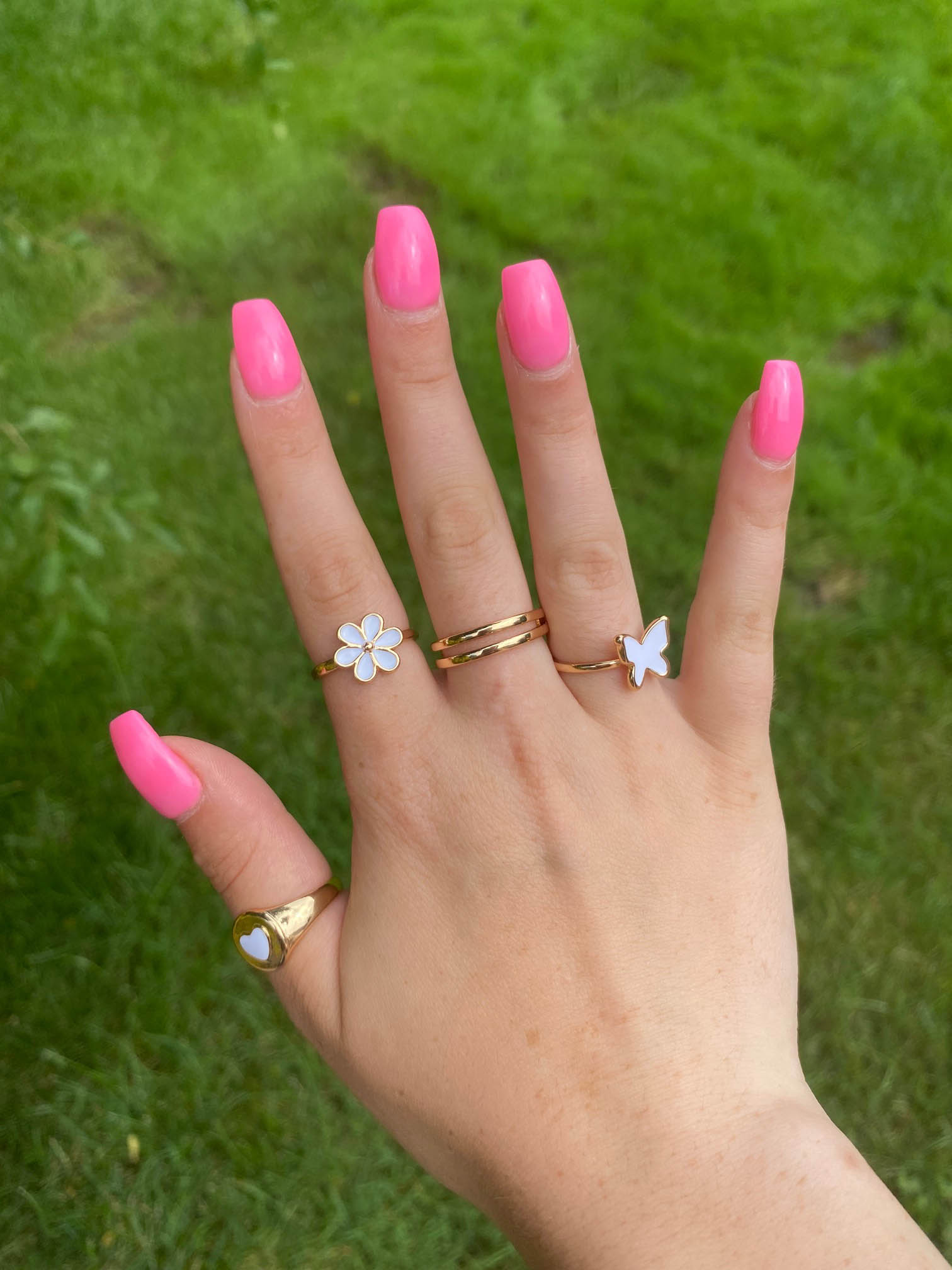 What Is The Meaning Of Bright Pink Nails?
Bold pink nails are associated with confidence and independence.
They can symbolize a fun, free-spirited, playful personality. Bold pink nails were insanely popular in the 80s and have stayed a summer staple ever since. Bright pink nail designs show you are confident and feminine. They pair with so many outfits and looks, suit everyone, and are a super easy DIY manicure!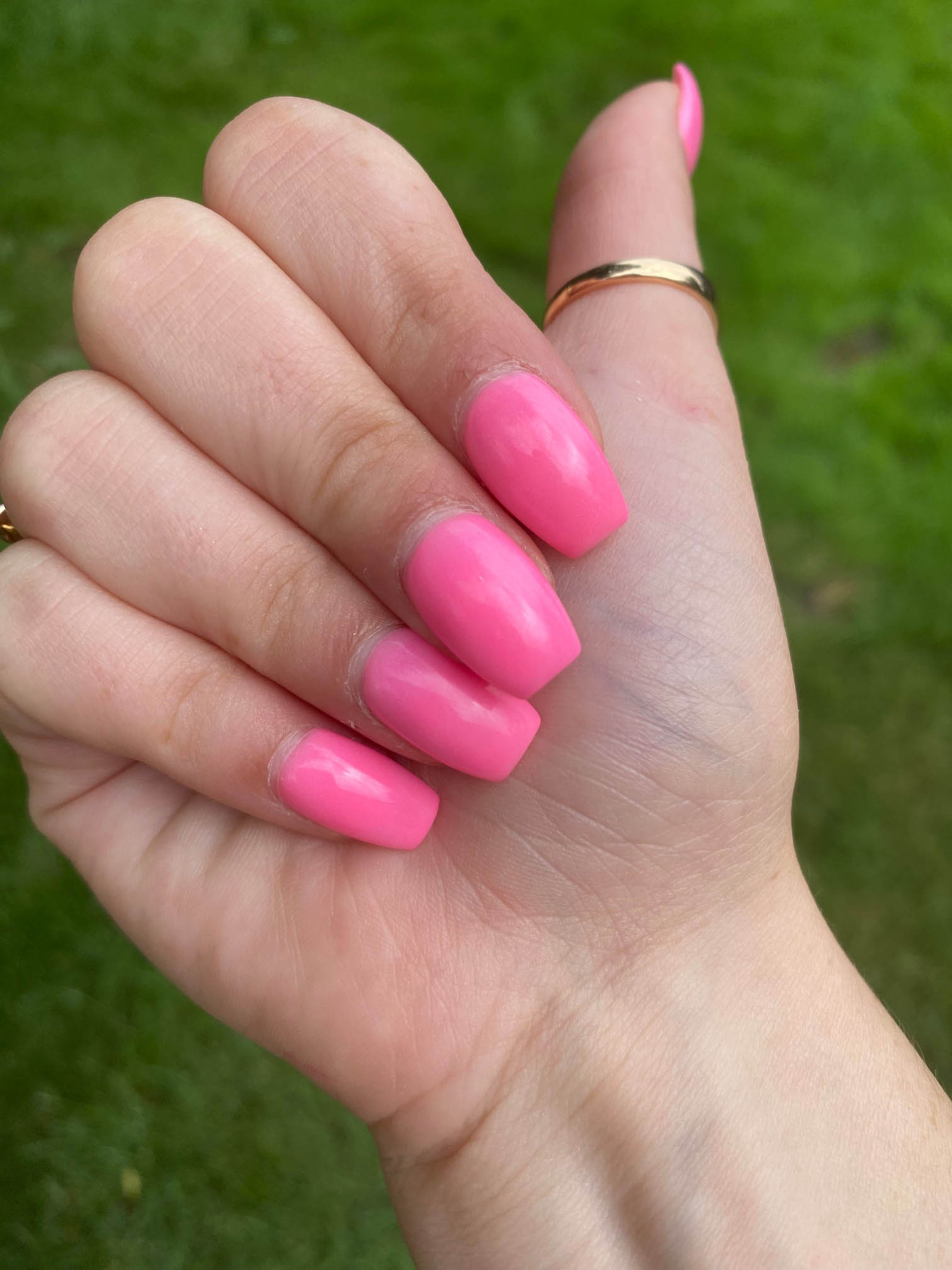 Pink Long Coffin Nails Tutorial
You'll need just a few items to create this pink long coffin nails manicure:
A bold pink nail polish
A clear top coat
Strengthening base coat (recommended for natural coffin nails)
When choosing your pink polish shade, take note of your complexion to get the best match. Pink polishes, especially hot pinks, can have warm or cool undertones. Choose a nail polish that has the same undertones as your skin. If you have a warm complexion, go for pinks with coral and orange vibes. Cool-tone girls will look best with pinks that have a slight purple tone.
Once you've chosen a perfect polish, prep your nails by shaping them into a long coffin shape.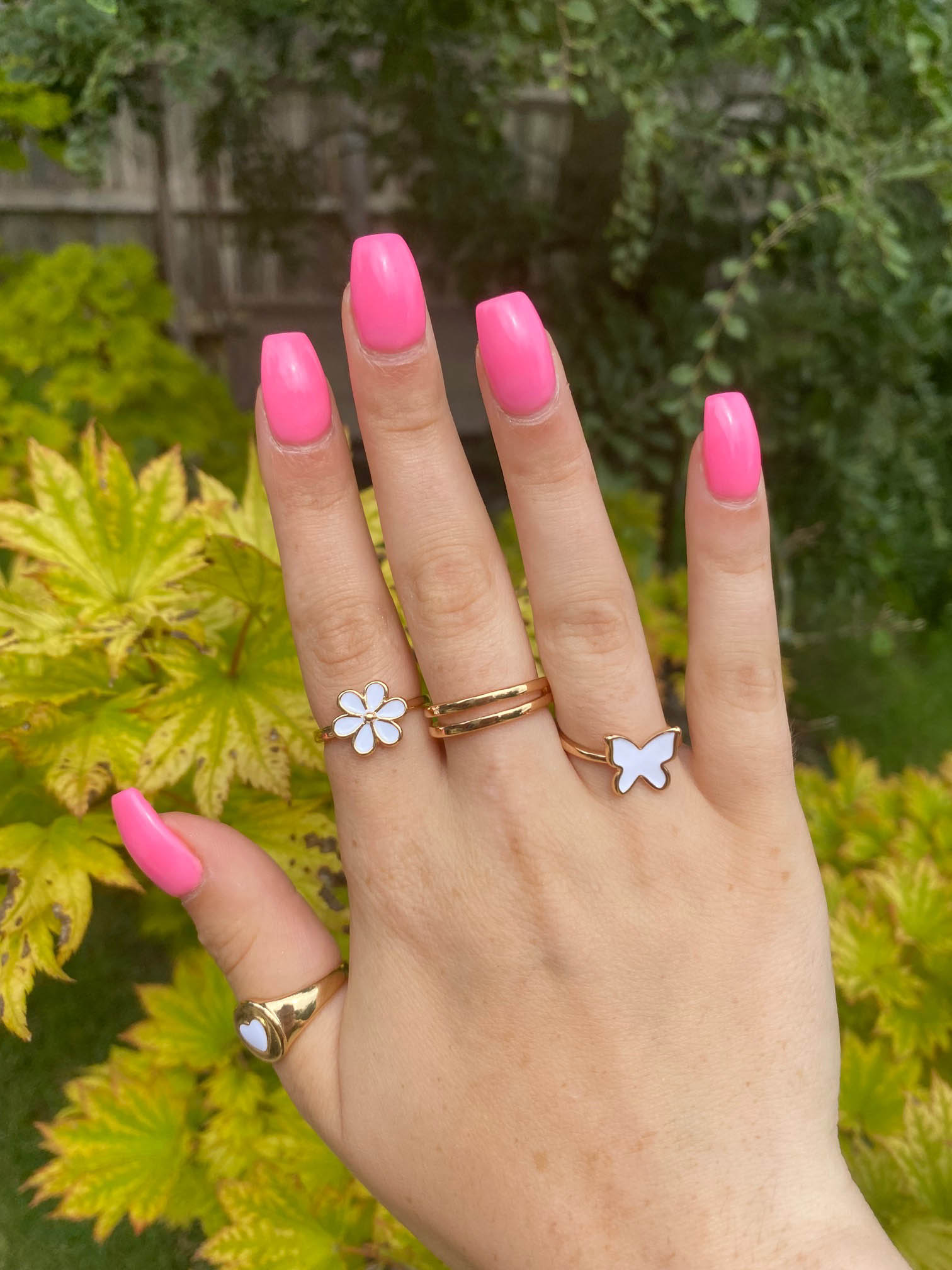 Natural Coffin Nails
A long coffin shape is often difficult to create on natural nails due to its length. Acrylic nails or plastic nail tips can help you achieve this look, however it's totally possible to achieve it on natural nails as well.
Trim your nails if needed, then file the nail sides at a slight, but straight angle. Finish the coffin shape by filing the nail tip straight across into a blunt edge, and very gently soften the corners if they are too sharp to prevent snags. For step by step pictures on prepping natural coffin nails, see my tutorial on how to file natural nails into coffin shape.
If you plan to shape a longer coffin nail on natural nails, you will want them to be as strong and healthy as possible to prevent breaking. Apply a strengthening base coat before the polish steps.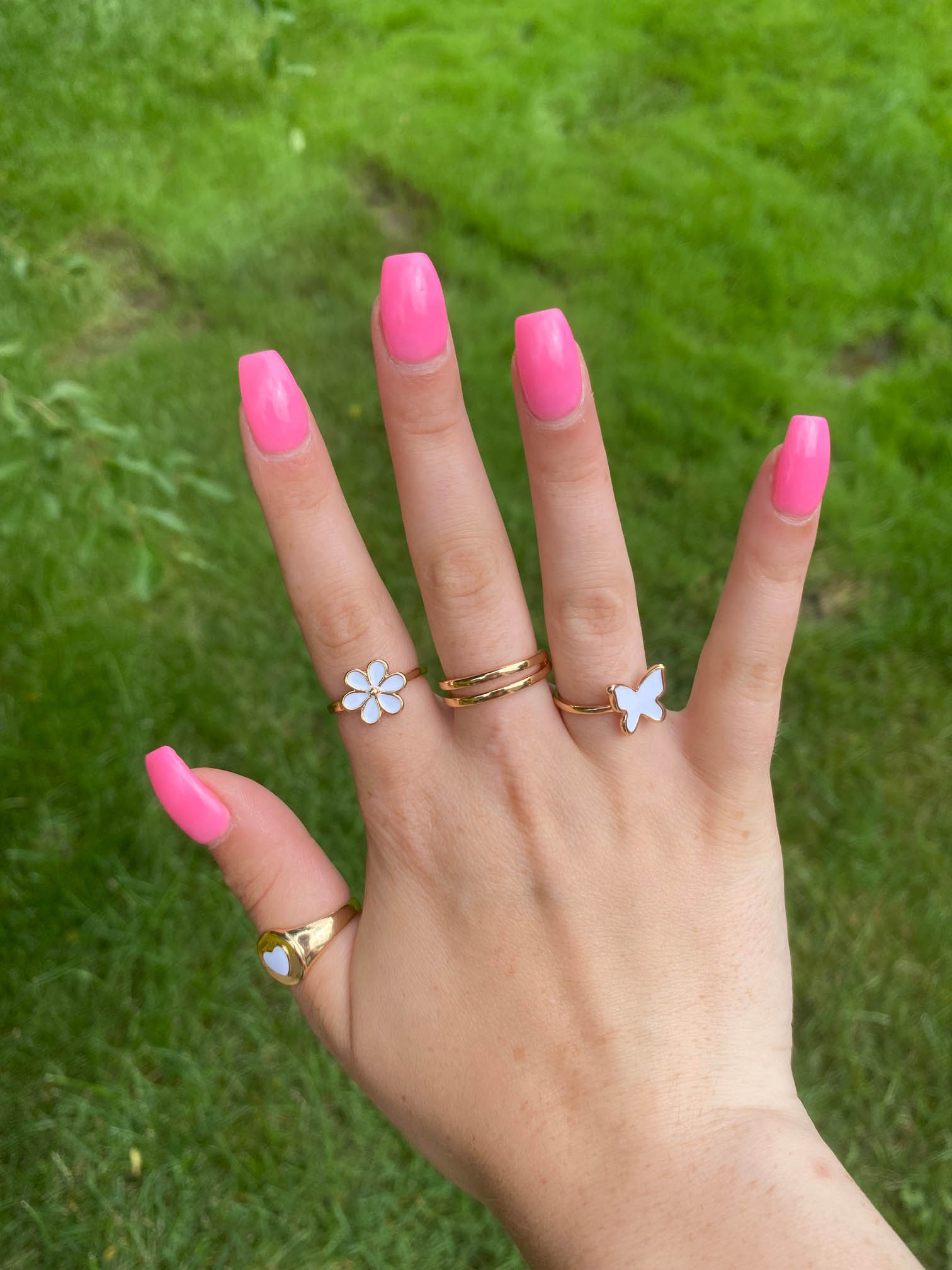 Pink Long Coffin Nails Tutorial and Tips
This nail design is simple to create! Paint at least two coats of polish on all nails. Be sure to paint the sides and front of the nail tips to seal in the color and prevent and polish chips.
Allow your polish at least twenty minutes to fully dry, then paint one or two coats of a clear topcoat. If you want to add a bit more glamor to this nail design, choose a glitter topcoat; gold for warm tones or silver for cool tones.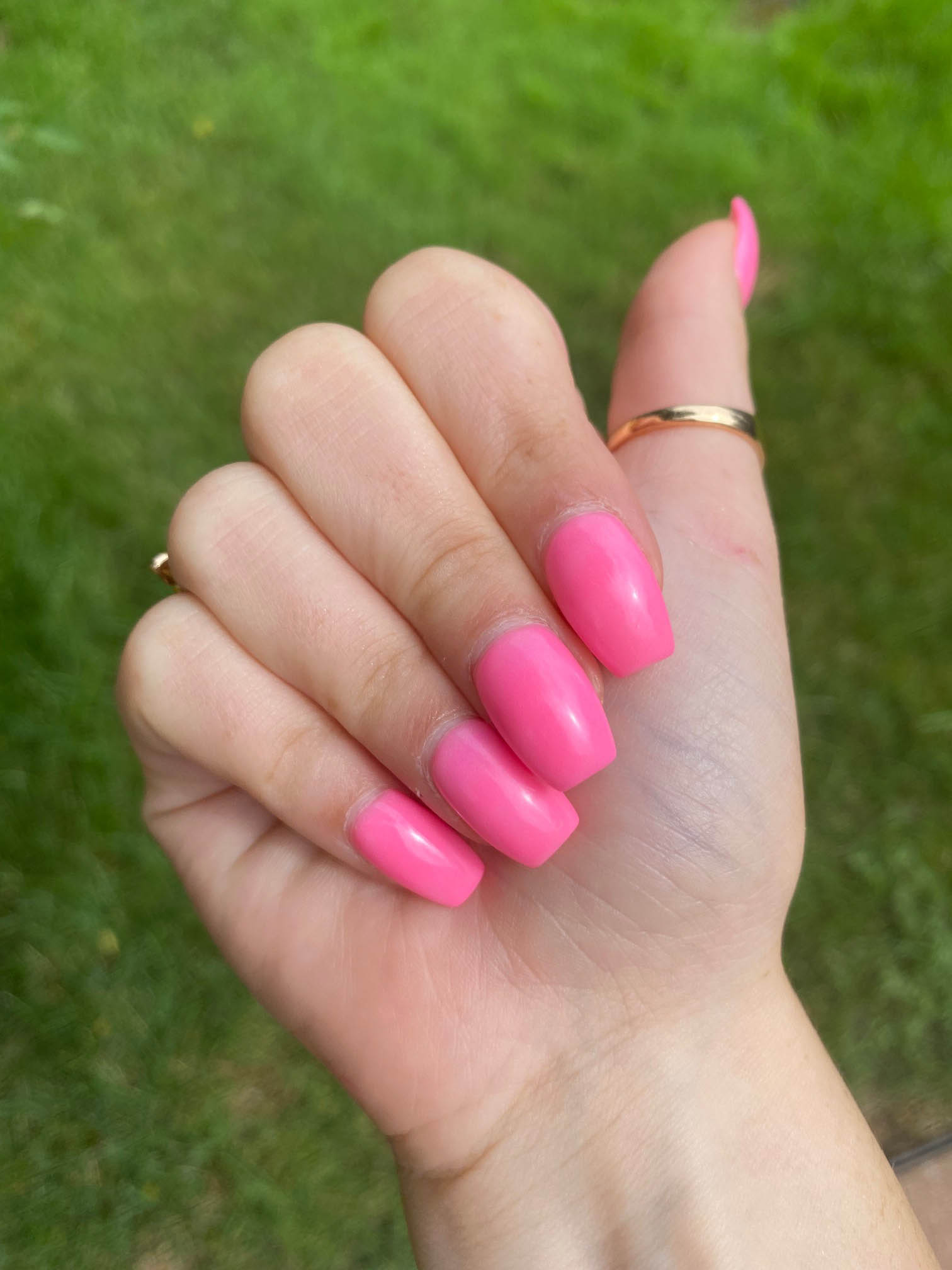 Pink Long Coffin Nails Styling Inspo
This bright pink DIY nail design is a bold and fun color. Pair it with all neutrals, especially great with white and denim, Or go bold, pairing your pink nails with equally bold colors in yellows and pinks.
This flirty color is made for hot summer days lounging at the pool, dancing at a concert, or on an insta photo shoot. This bold manicure will pop.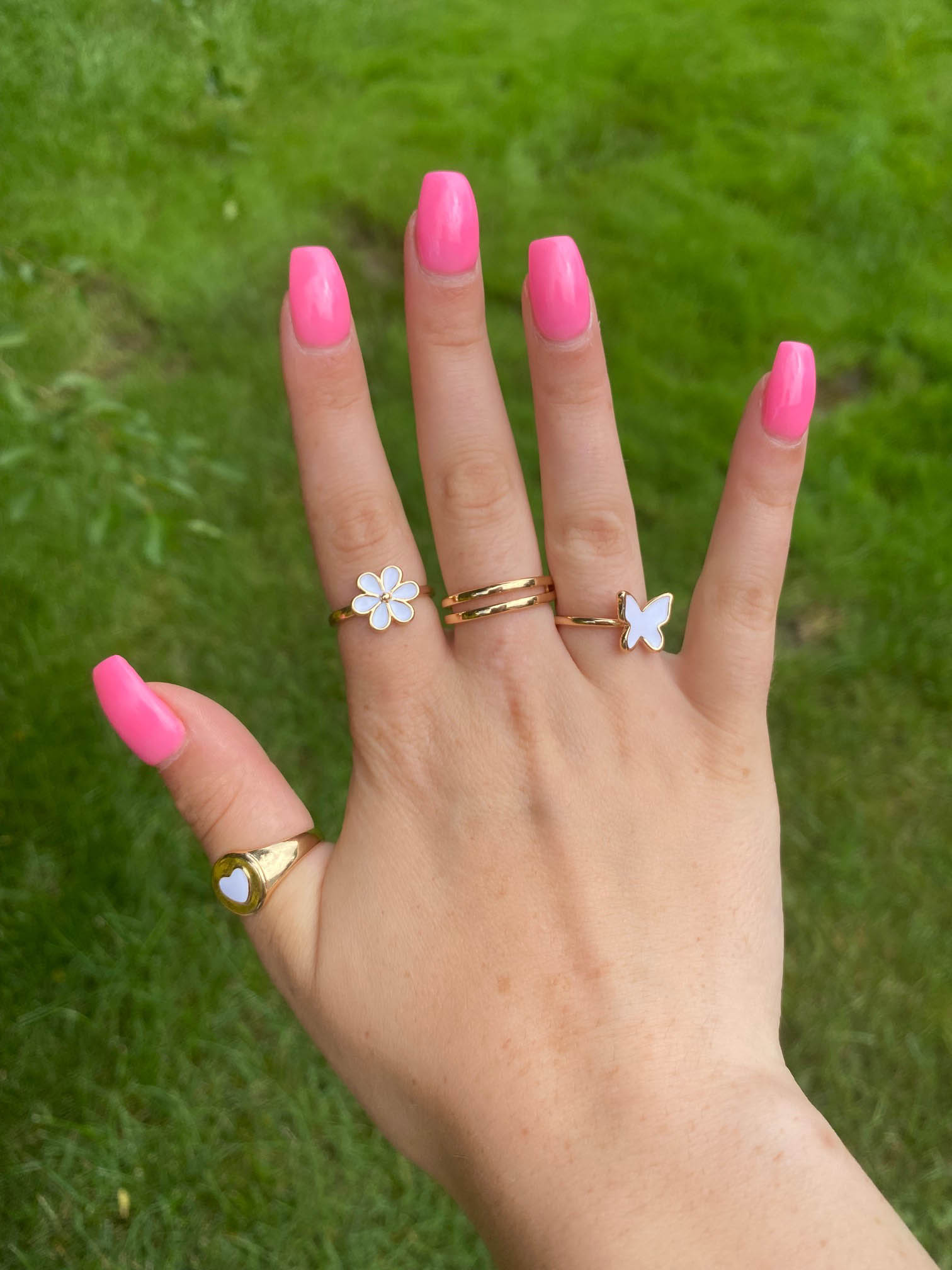 Easy Coffin Nail Designs
If you like these pink coffin nails, I got plenty of ideas for other colors! Check out my other coffin nail design ideas: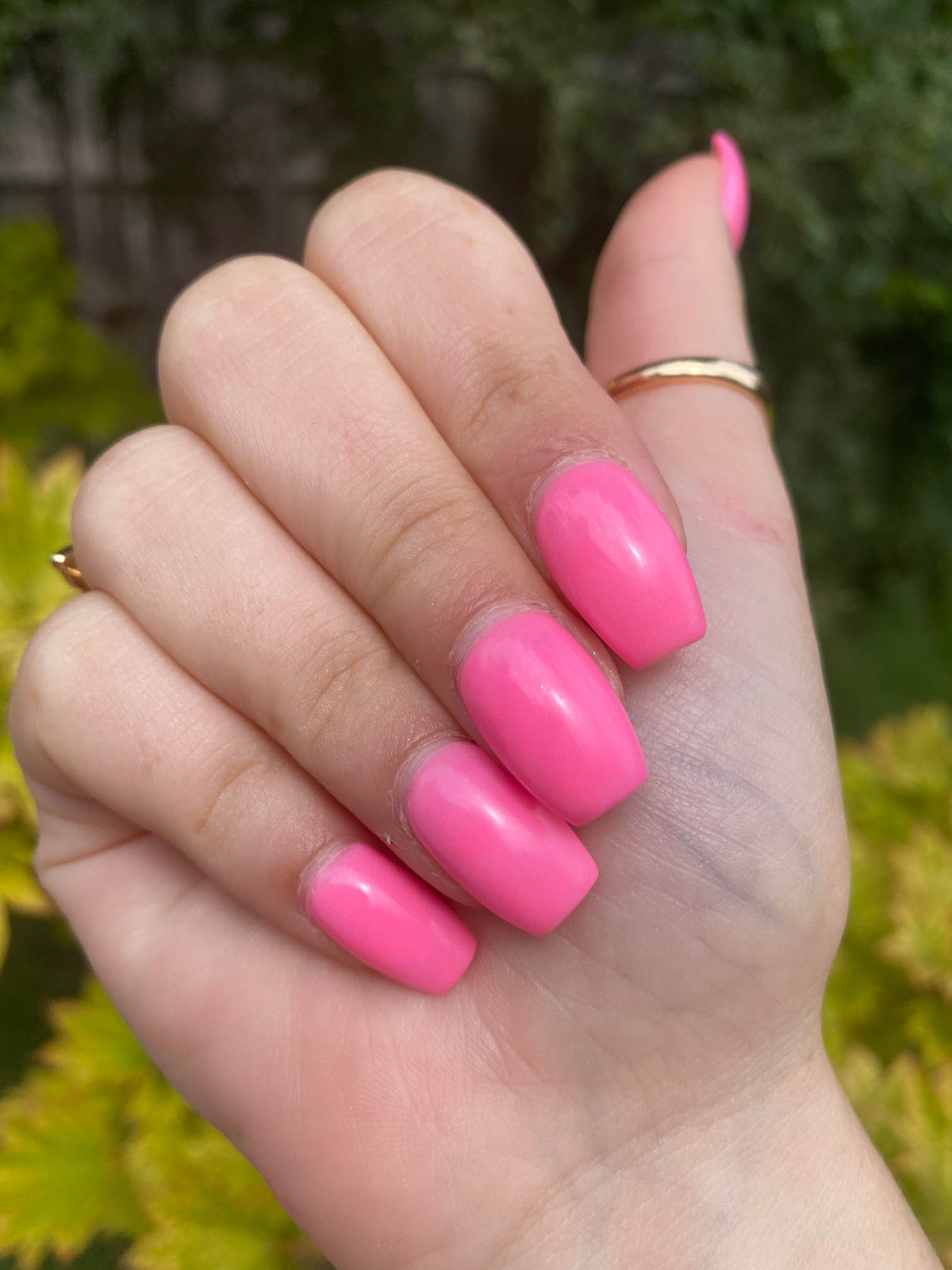 Easy Pink Nail Designs
If you love pink nail designs, check out: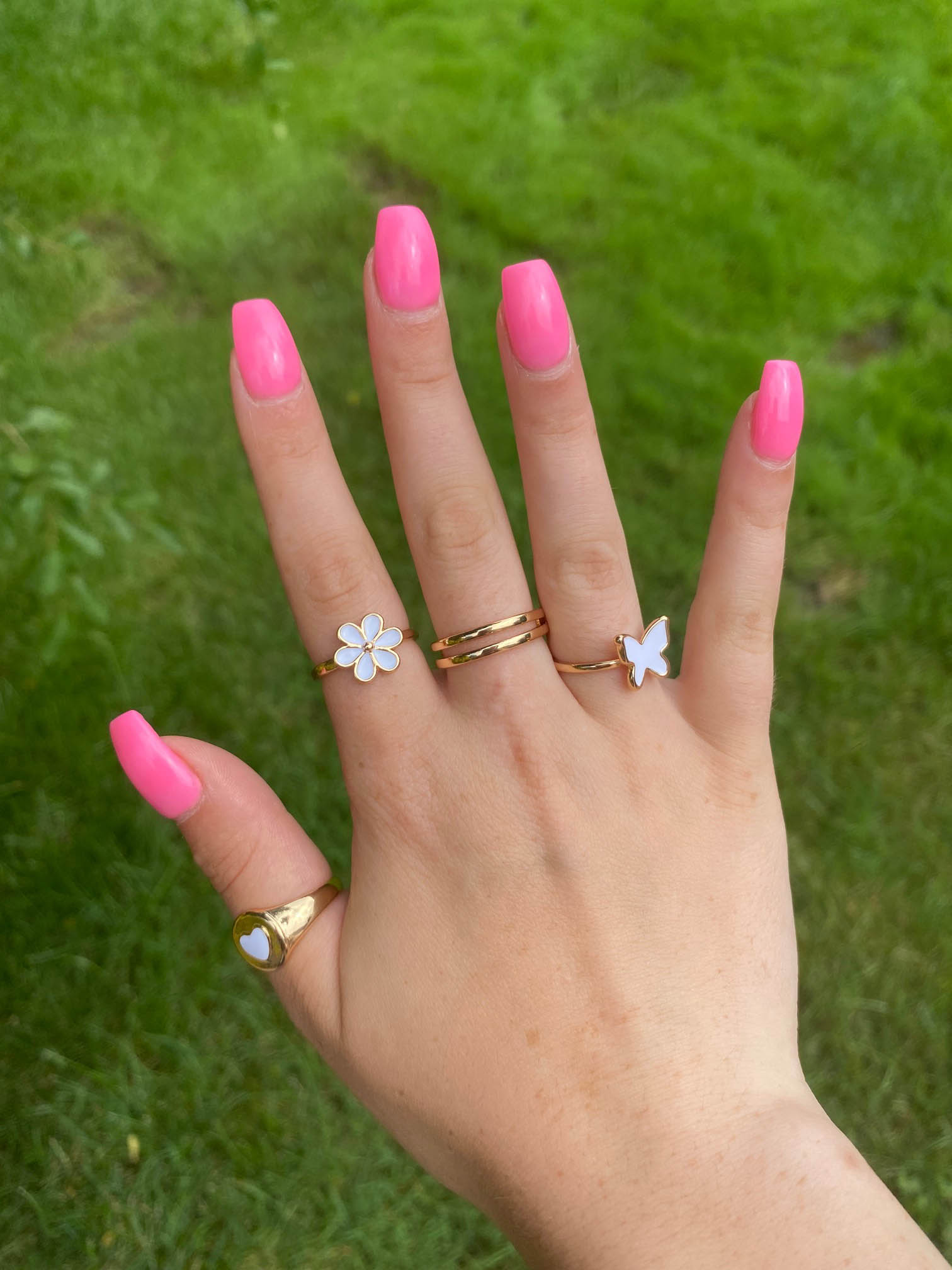 https://vibrantguide.com/wp-content/uploads/2022/09/pink-coffin-nails-4.jpg
2016
1512
Anna
https://vibrantguide.com/wp-content/uploads/2019/01/logo2.png
Anna
2022-10-06 21:55:28
2022-10-06 21:55:28
Long Pink Coffin Nails