Different Shades Of Pink Nails With Ring Finger Swirl Design

Looking for a fun pink nail design idea? Here is a simple pink nails design with swirls on the ring finger!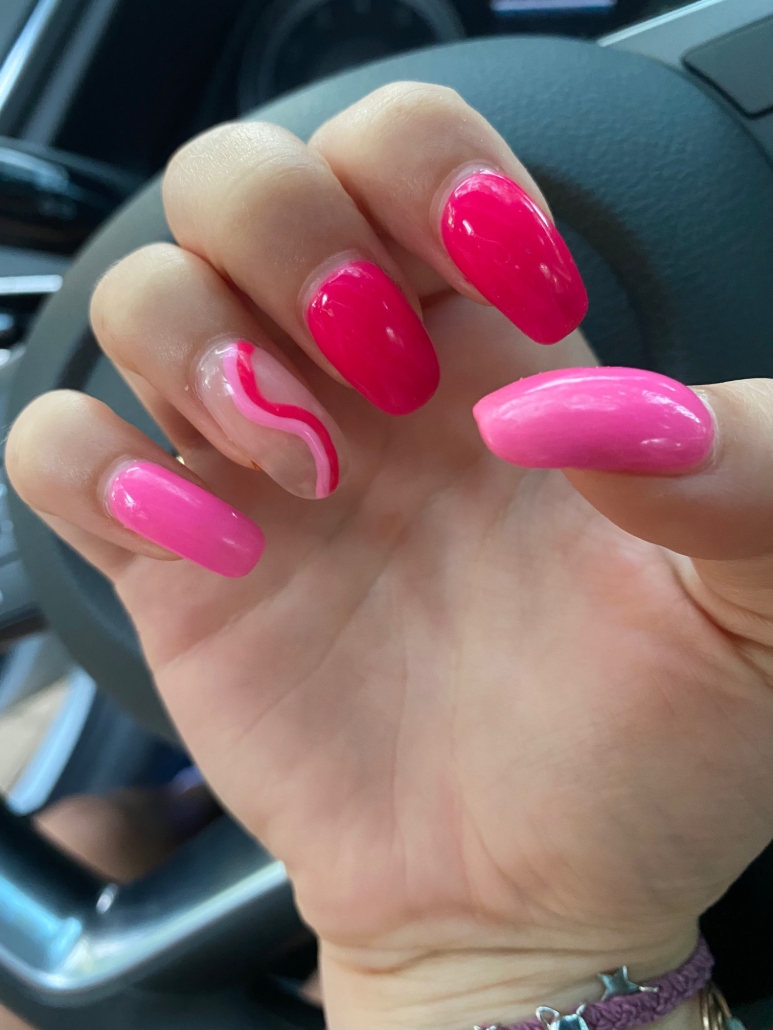 This simple nail design uses different shades of pink on different nails and clear nail polish on the ring finger with the pink swirls designs painted in the middle. Different shades of pink make your manicure trendy and current and so much more fun!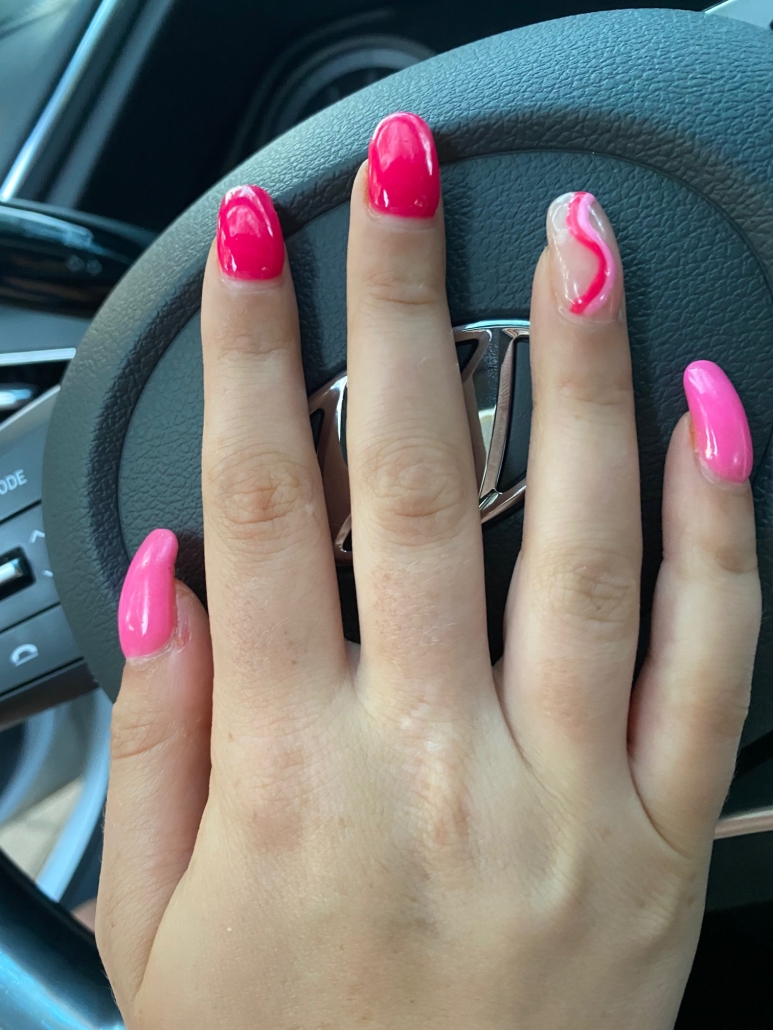 I'm using a dark hot pink color for the middle and pointer finger. For the pinky and the thumb I am using a lighter pink color. For the ring finger I had it painted with a clear nail polish and then painted 2 swirls using the 2 shades of pink used on the other 2 fingers. The swirls on the ring finger are tying together the whole manicure making it a perfect accent nail that fits in well with the rest of the manicure.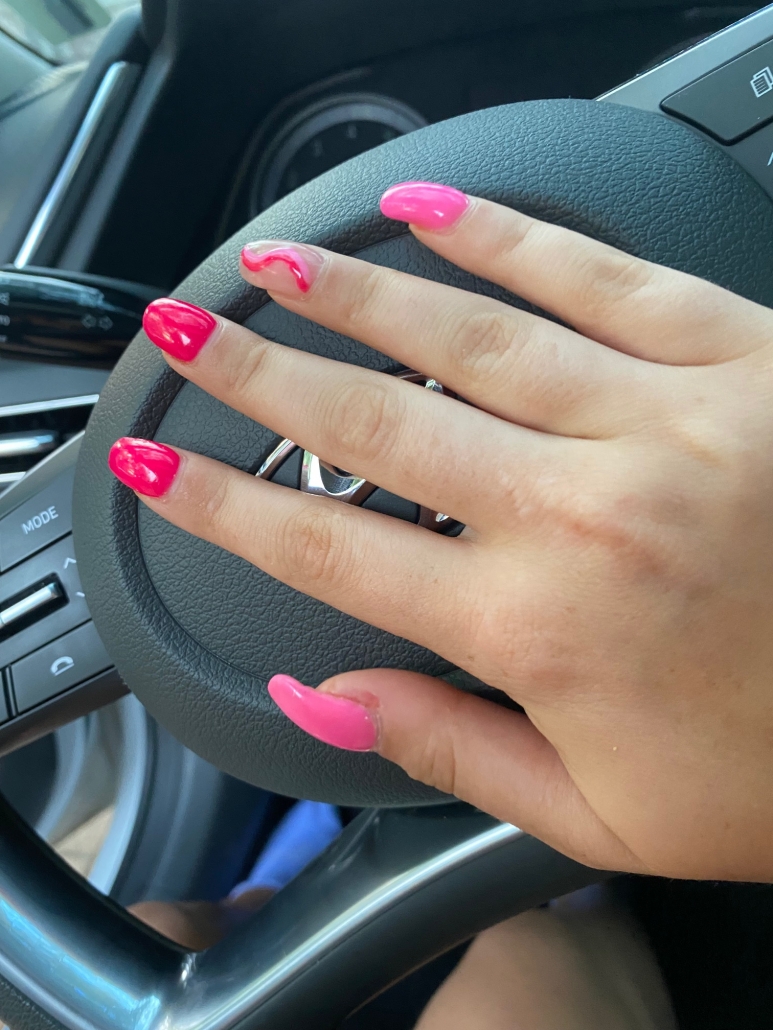 These fun pink nail designs with swirls are great for spring and summer. But of course you can wear these nails any time of the year. They are fun and bright and looking at them makes you feel more energetic. The different bright colored pink nails are fun for tropical vacations, parties, and any other upbeat place! I especially like wearing summer outfits with these fun pink nails.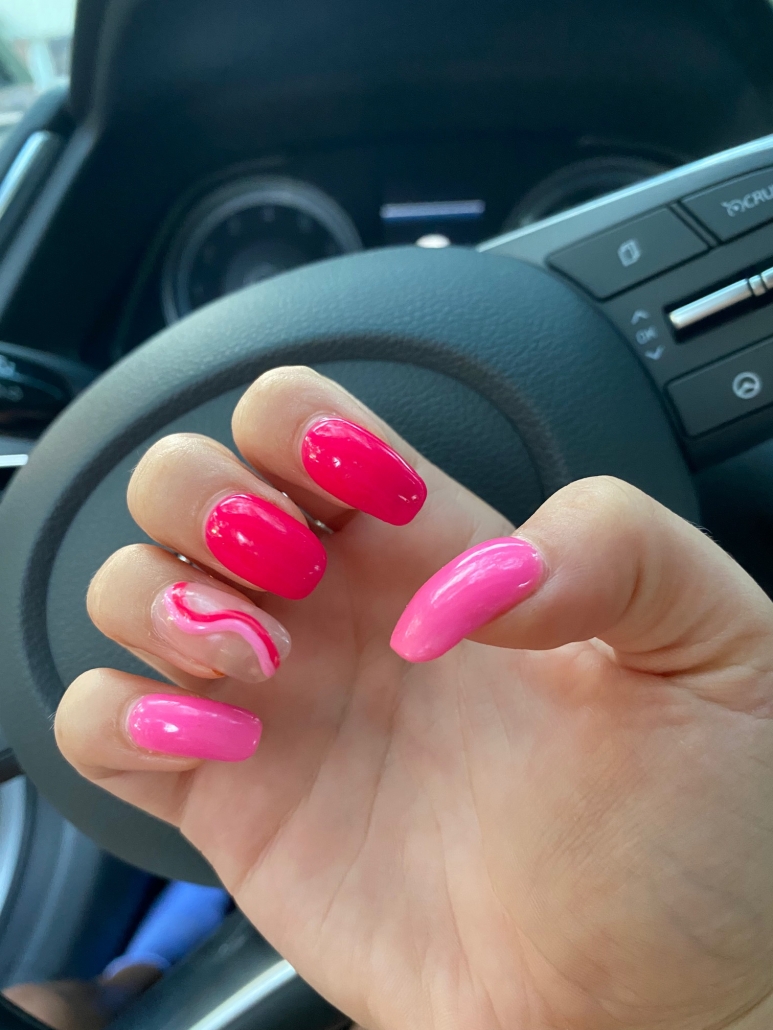 Since this nail design only involves the ring finger, it is relatively easy to do this design. The design with swirls is very simple, but it looks very sophisticated as it uses two different colors.
Looking to use colors other than pink? Of course you can! You can transfer this design idea to any nail polish color. Just transfer this color to any other color such as green, yellow, blue, purple, or red. Then take the two shades you use and add them to the design. This nail design is versatile, simple and so cute. Have fun with these trendy pink nail designs!
https://vibrantguide.com/wp-content/uploads/2021/11/pink_gradient_nails_swirl_design-1-rotated.jpg
2016
1512
Anna
https://vibrantguide.com/wp-content/uploads/2019/01/logo2.png
Anna
2021-11-06 20:02:44
2021-11-06 20:02:44
Different Shades Of Pink Nails With Ring Finger Swirl Design