White Nail Design Ideas – Simple Butterfly Sticker Designs

This trendy white nail design with butterflies is so cute, energetic, and goes with anything!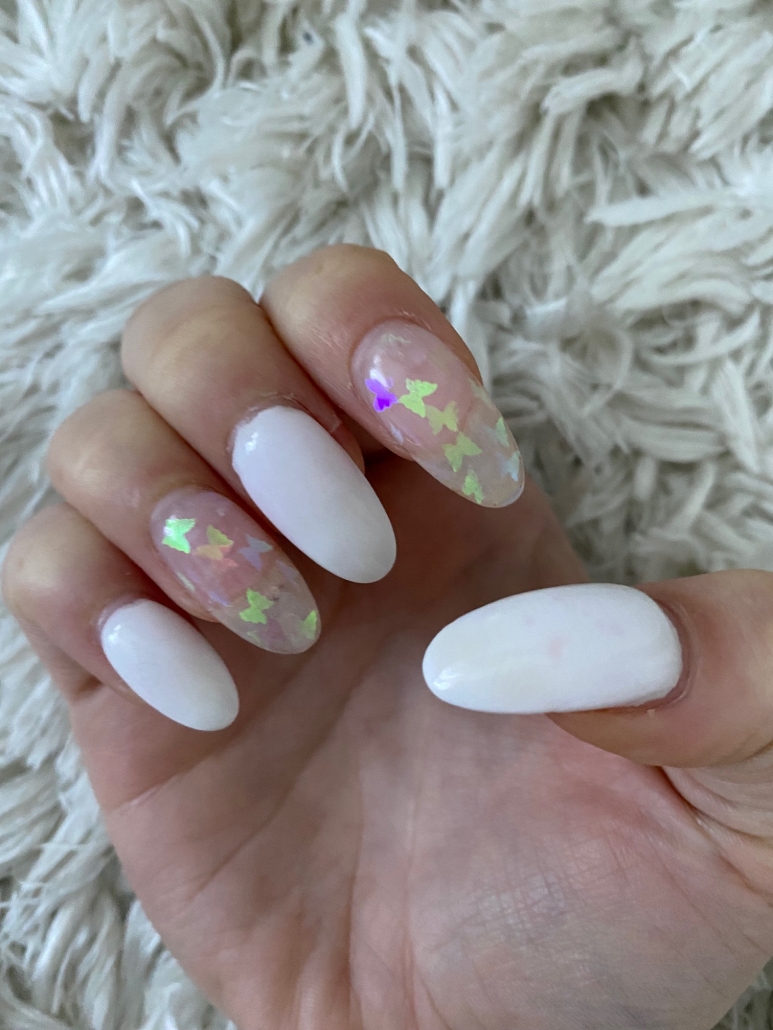 In this easy nail design, the thumb, middle finger, and pinky are painted with a white nail polish color. The index finger and ring finger are first painted with a nude base coat, and then butterfly stickers are added. The butterflies really tie the nails together, and add a fun and cheerful touch!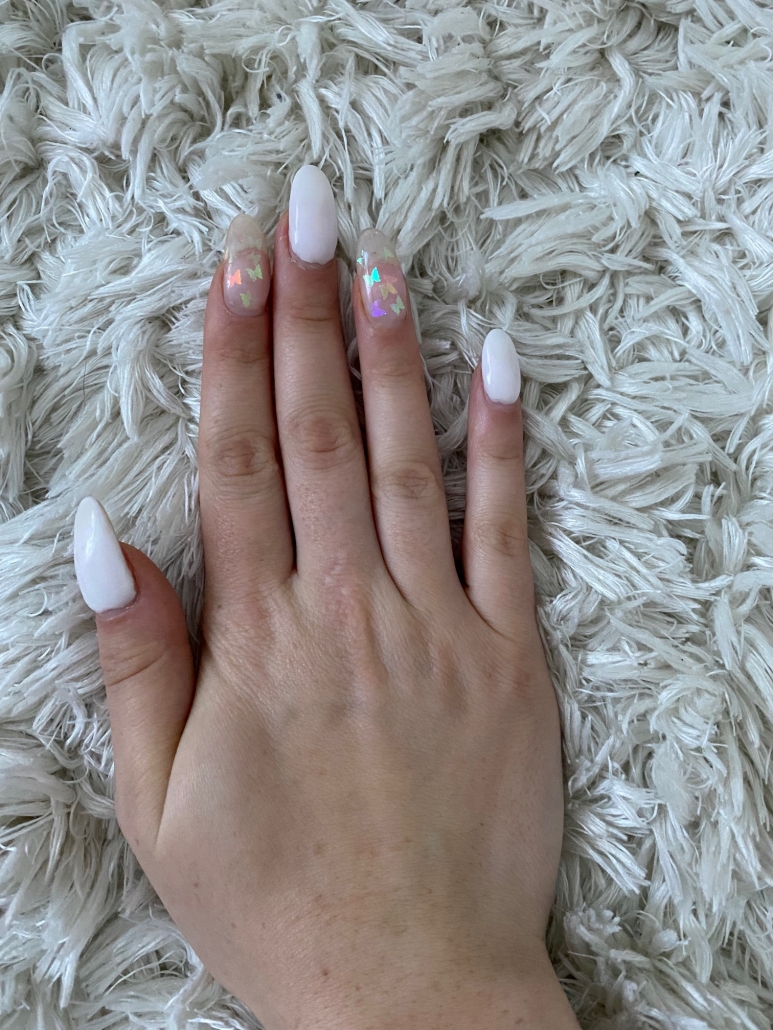 This white nail design is so easy to do! As these nails are very trendy, it is very easy to find the butterfly stickers online. All you need to do is paint the white nails as usual, and then add the butterfly stickers to the other nails. These nails are perfect for if you would like to try a design yourself!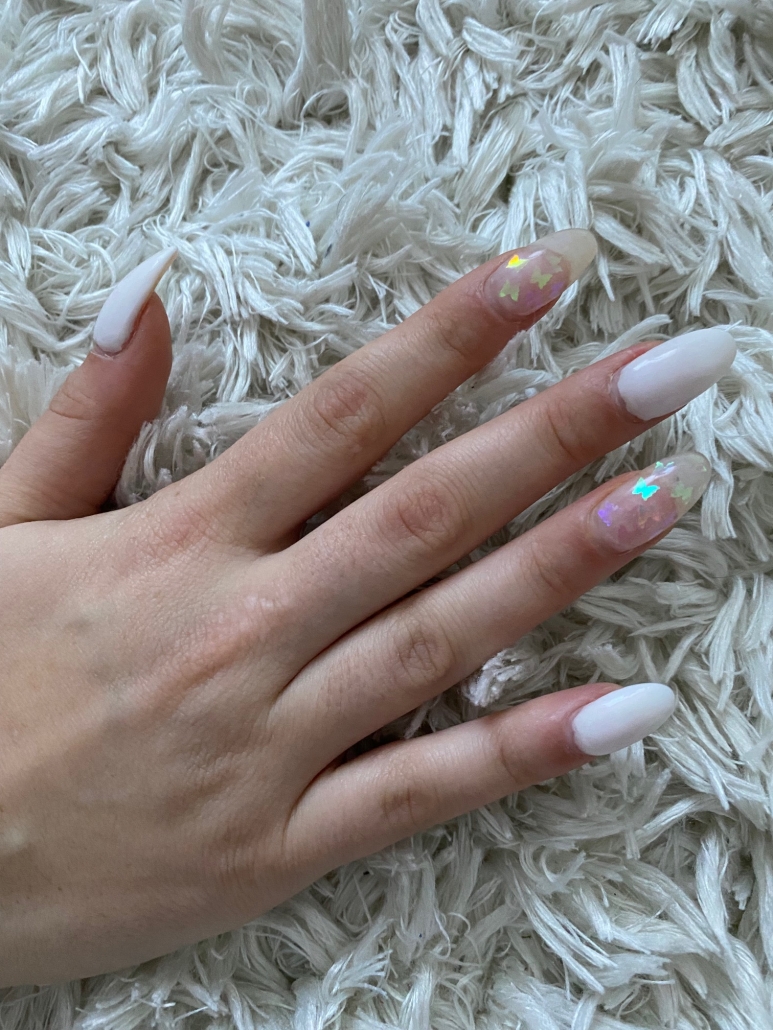 This white butterfly nail design goes with everything! White nails go with every outfit, and are perfect all times of the year. The butterflies would be perfect for spring, as they are cheerful and upbeat. In addition these butterfly nails would be great for the beach or picnics in summer! You can wear these nails for any occasion any time of the year.
If you are looking for an easy bridal nails design, these nails would be perfect. They are white and go with the dress, simplistic, and add a sophisticated touch. In addition, the nails are cheerful and give a happy vibe to your outfit. These nails are absolutely perfect for your wedding.
It is so easy to get creative with these white butterfly nail designs. You can swap out the colors for anything such as red, orange, pink, yellow, or blue. The butterfly stickers also come in so many different colors. You can keep the thumb, middle and pinky finger white, but use different butterfly colors. Or you can use clear butterfly colors but paint the other fingers a different color. In addition, you can change up the amount of fingers you add butterflies to. You can only add butterflies on the fourth finger, or you can add butterflies on every finger! There are so many different things you can do with this butterfly nail design!
These white butterfly nails are so trendy, cute, and are perfect for any occasion. Have fun with your beautiful butterfly nails!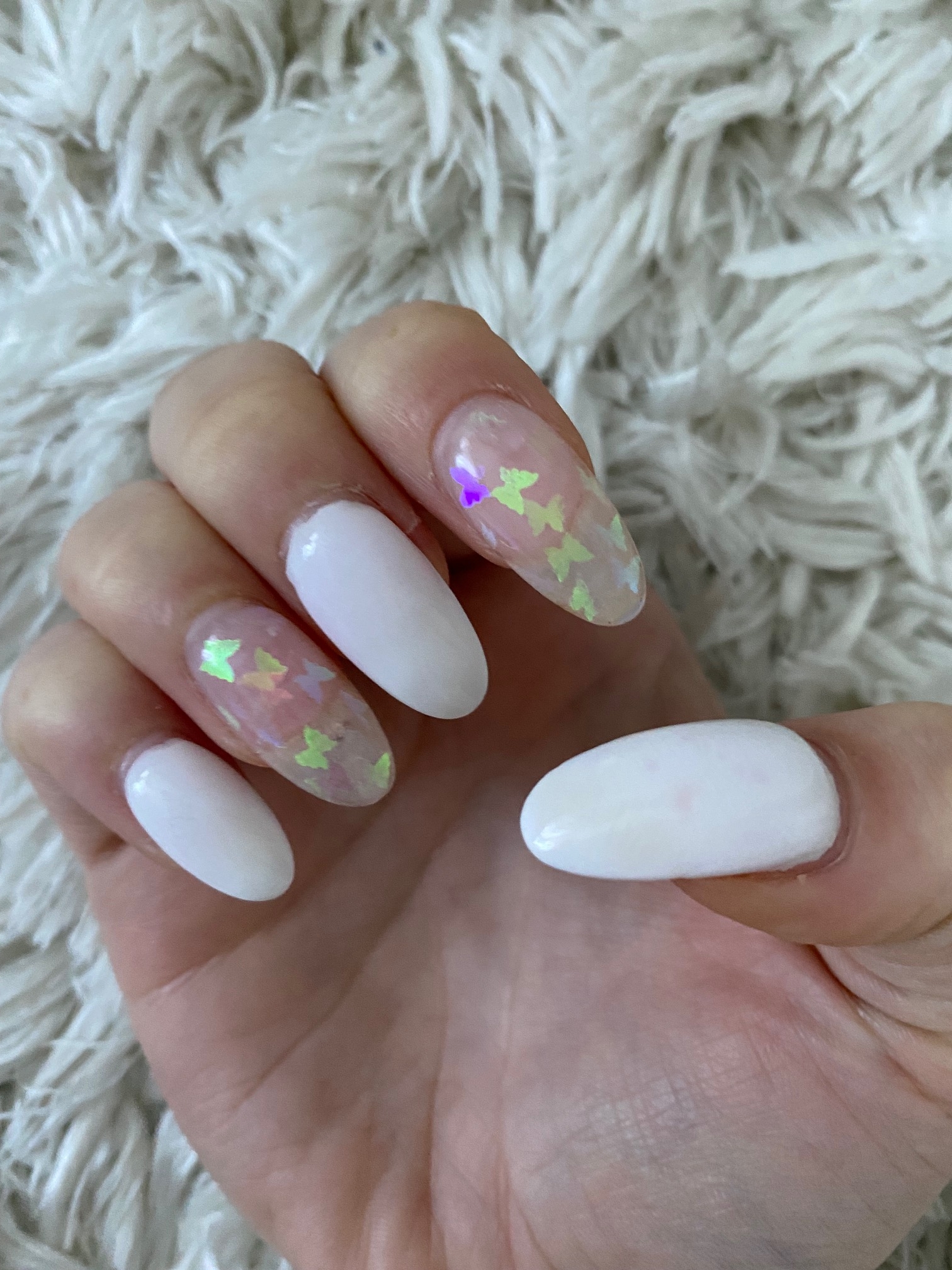 https://vibrantguide.com/wp-content/uploads/2021/11/white_nails_butterfly_stickers_design-1-rotated.jpg
2016
1512
Anna
https://vibrantguide.com/wp-content/uploads/2019/01/logo2.png
Anna
2021-11-07 20:03:45
2021-11-06 20:18:25
White Nail Design Ideas – Simple Butterfly Sticker Designs