Nude Nails Design Idea With Simple White Swirls
These white swirl nails are so trendy, simplistic, and so cute! Using a clear base and simple white swirls, you will love these nails!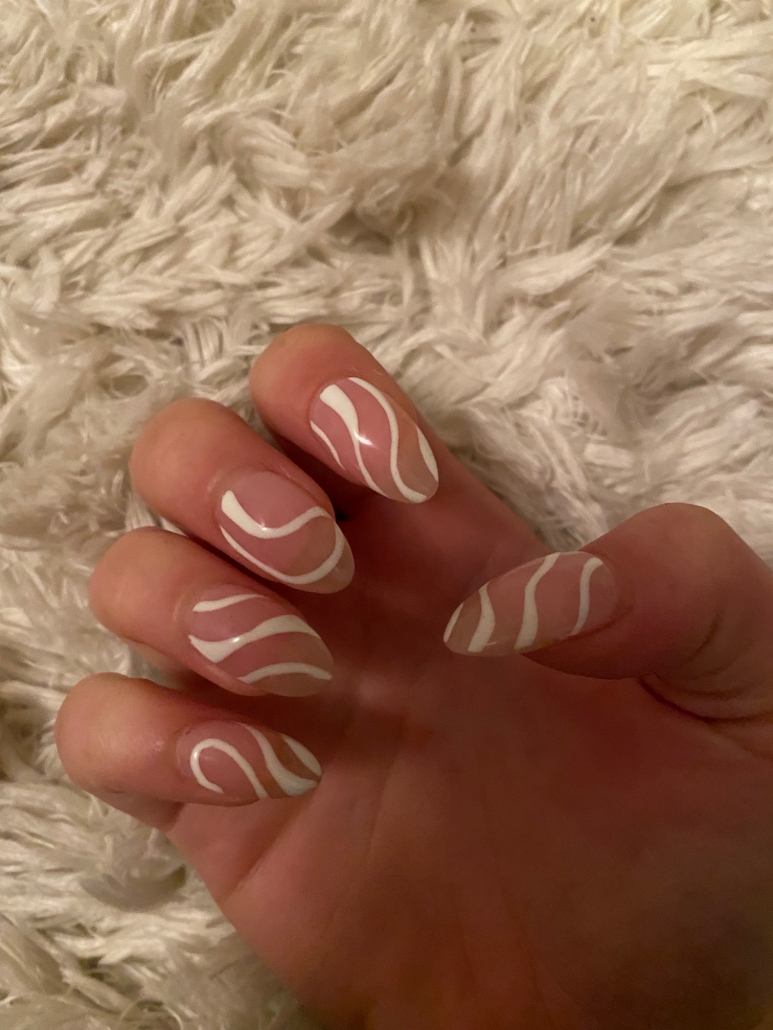 These white nail designs are so cute! These nails are created by using a clear/nude base coat and then taking a small nail brush and adding swirls. These nails are so simple but trendy!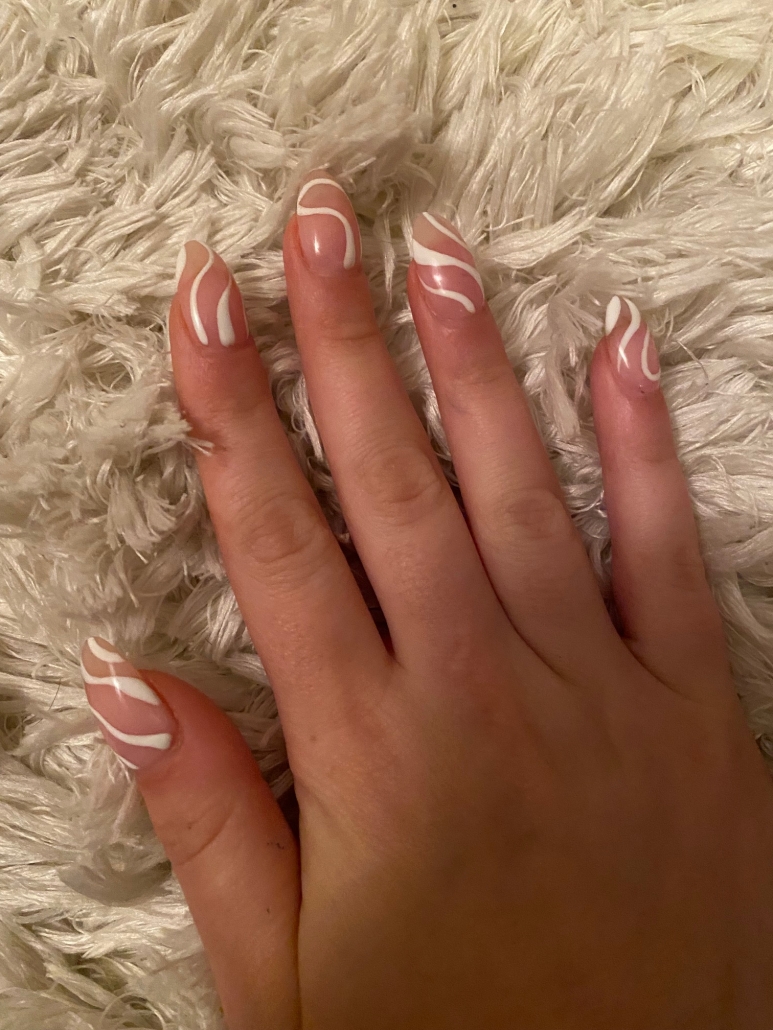 These nails are relatively easy to create! To make the swirls, you dip a very thin nail polish brush in a little bit of nail polish. After the clear coat is applied, delicately paint on swirls using the thin nail polish brush. As they are swirls rather than straight lines, they do not have to be perfect. This is why you can create these adorable white nails from home!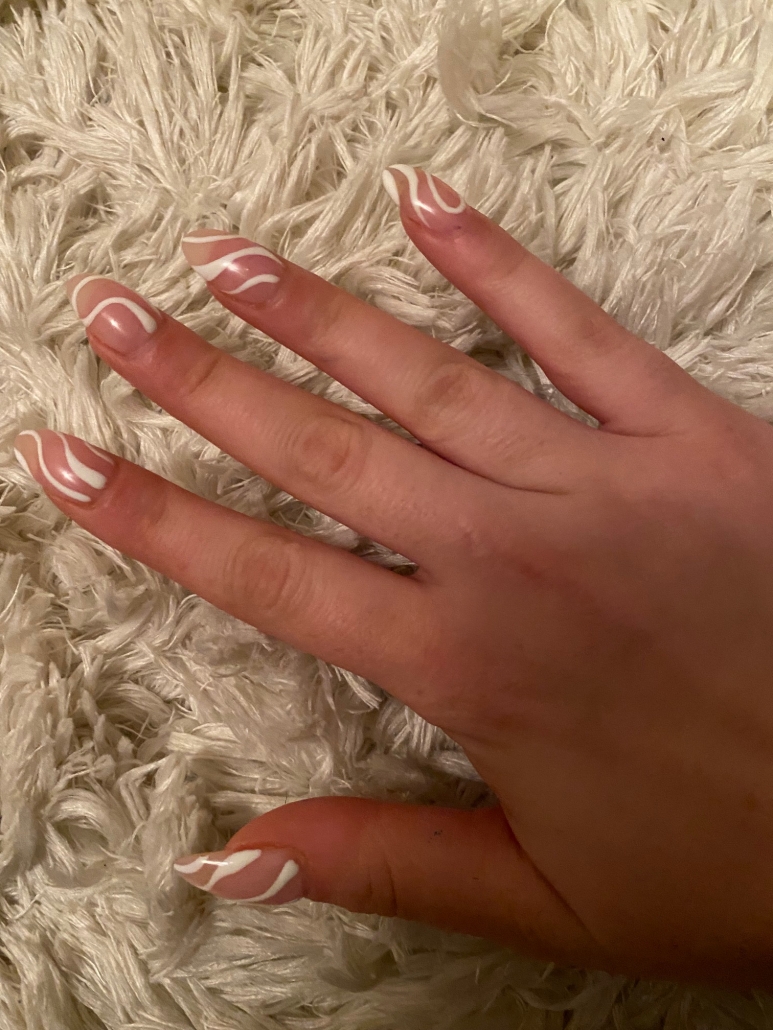 These white swirl nail designs go with practically everything! Since these nails are white and clear, you can wear them with literally any outfit. They add a fun and sophisticated touch that goes great in pictures. These nails are great for any season of the year. Since they are lighter they would be great in summer, or if you are going on vacation. In addition, they would be great with more simple outfits to add some design!
These white swirl nail designs would be the perfect bridal nails! As they are elegant, white and clear, and absolutely beautiful, they would go great with your dress. These nails will go with any white dress, and are great for a more formal event. They are not boring, but not overly colorful and crazy.
There are so many variations you can do with these nails! You can do any color swirls such as pink, red, orange, blue, or yellow! In addition, the base does not have to be clear. You can make the base any color, and do white swirls on top! In addition, you can choose how many fingers you want to add the swirls to! You can just add a swirl on your ring finger and leave the rest clear or a solid color. In addition, you can do classic french tips and then add the swirls on your ring finger! There are so many ways to get creative with these nails.
These white nail designs are so cute, trendy, and absolutely gorgeous! You will love these nails!
https://vibrantguide.com/wp-content/uploads/2021/11/nude_nail_design_white_swirls-2-rotated.jpg
2016
1512
Anna
https://vibrantguide.com/wp-content/uploads/2019/01/logo2.png
Anna
2021-11-10 20:31:08
2021-11-06 21:23:08
Nude Nails Design Idea With Simple White Swirls