Red and White Almond Nails with Swirls
These red and white almond nails with swirls are so cute and classy! They are perfect for summer or for a party! You are going to absolutely love these gorgeous nails!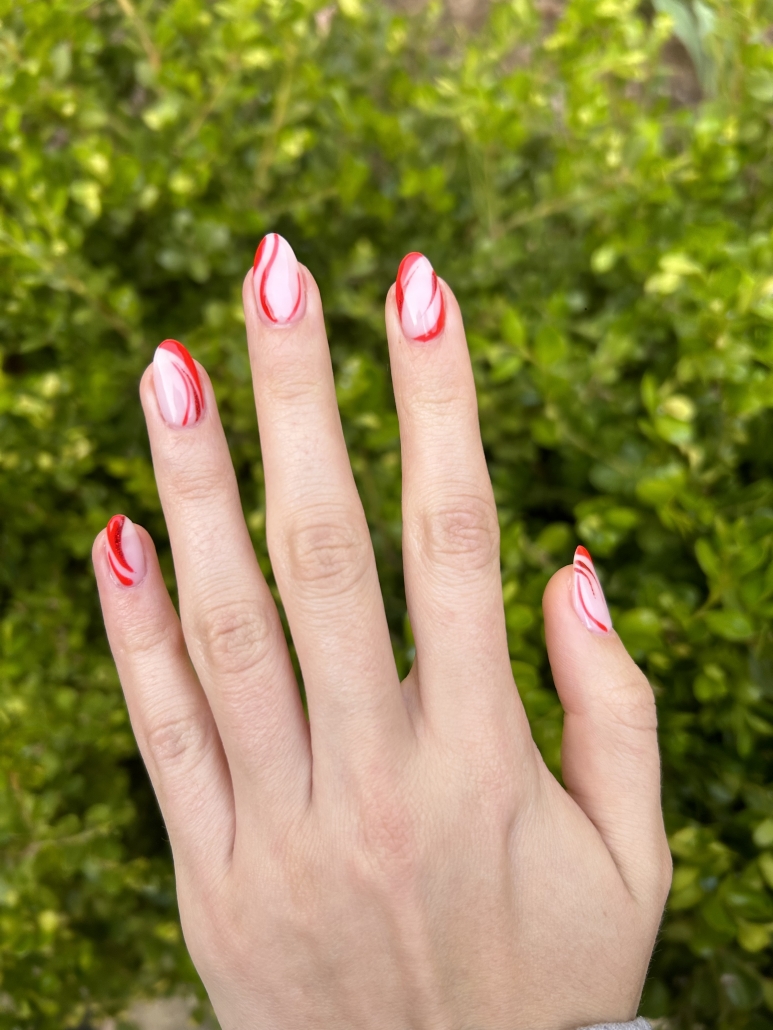 These nails are perfect for summer! Summer is the perfect time for bright and cheerful nail looks, and these red nails are perfect. The design is also super unique, so you are sure to get TONS of compliments. They will really add a touch of color to all of your outfits and looks. If your looking for some more summer nails, check out June Nails Designs, Ideas, Colors.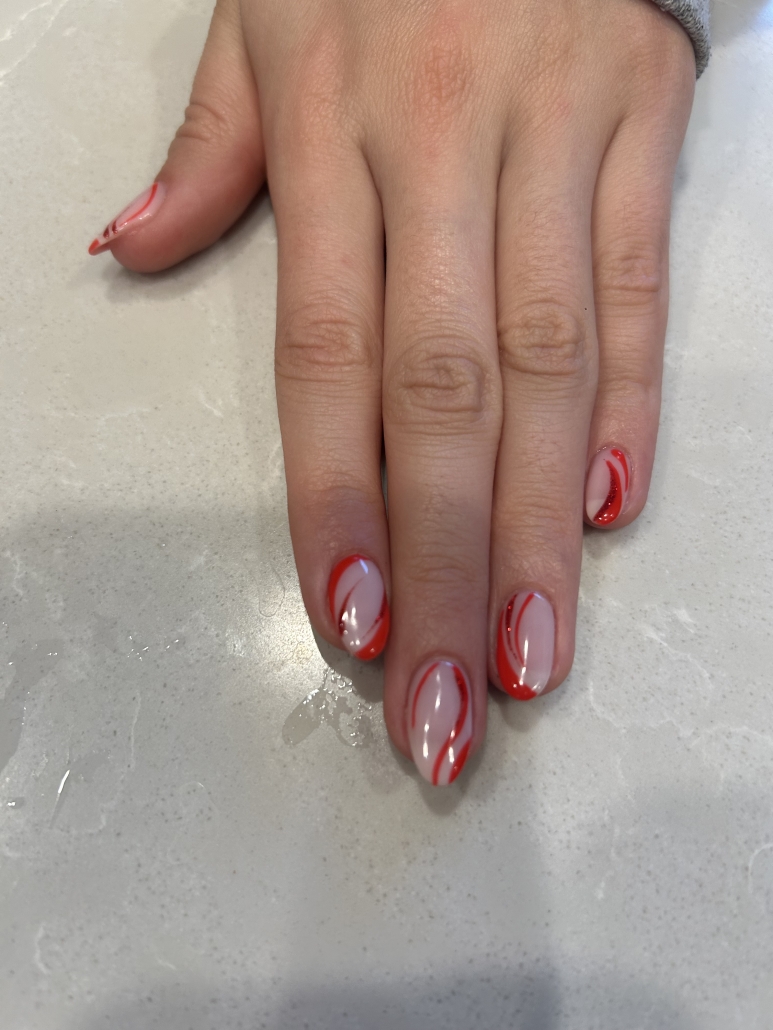 These nails are also great for a party! They are dramatic, but also super classy. They would look incredible with a black cocktail dress and add the perfect burst of color. The also would be great for a prom! If your looking for some more prom nails, check out Prom Nails Ideas.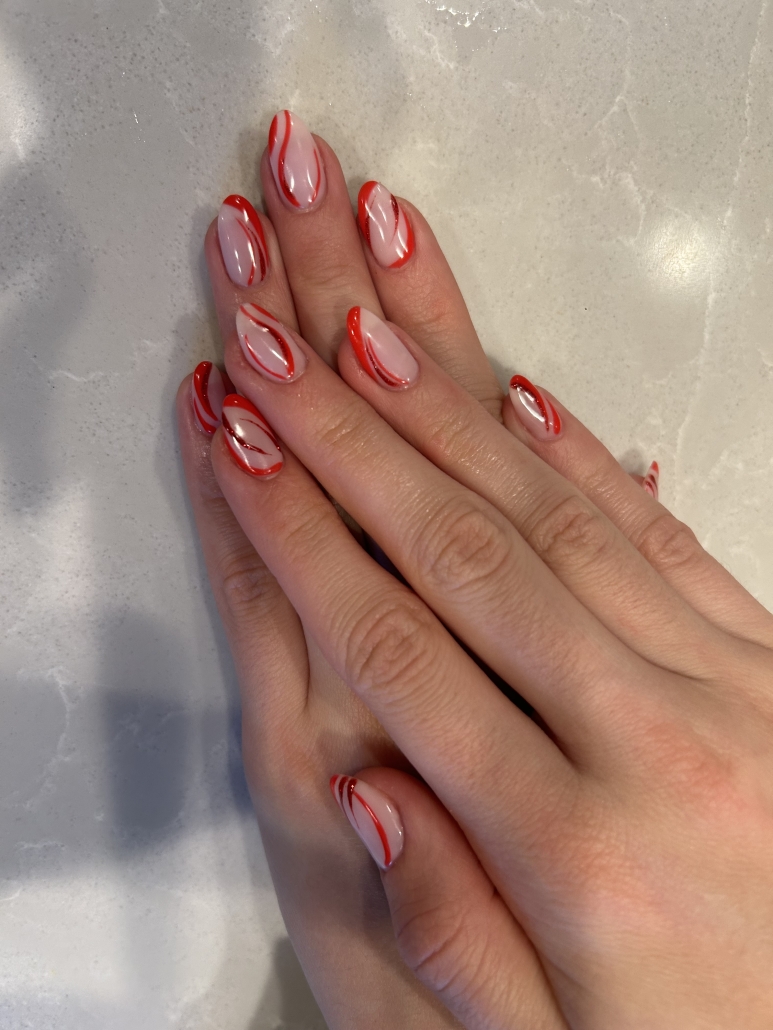 These red and white swirly nails look super complex and fancy, but they aren't too difficult to recreate! First you need to shape your nails almond. You can really do any shape, but for this look almond is definitely my favorite. Next you need a nude white base coat. You can do a pink tinted or true nude base coat, but I think that the white tint looks great with this look. You will also need red nail polish, an extra thin brush for the swirls, and a q-tip with nail polish remover to get rid of any mistakes.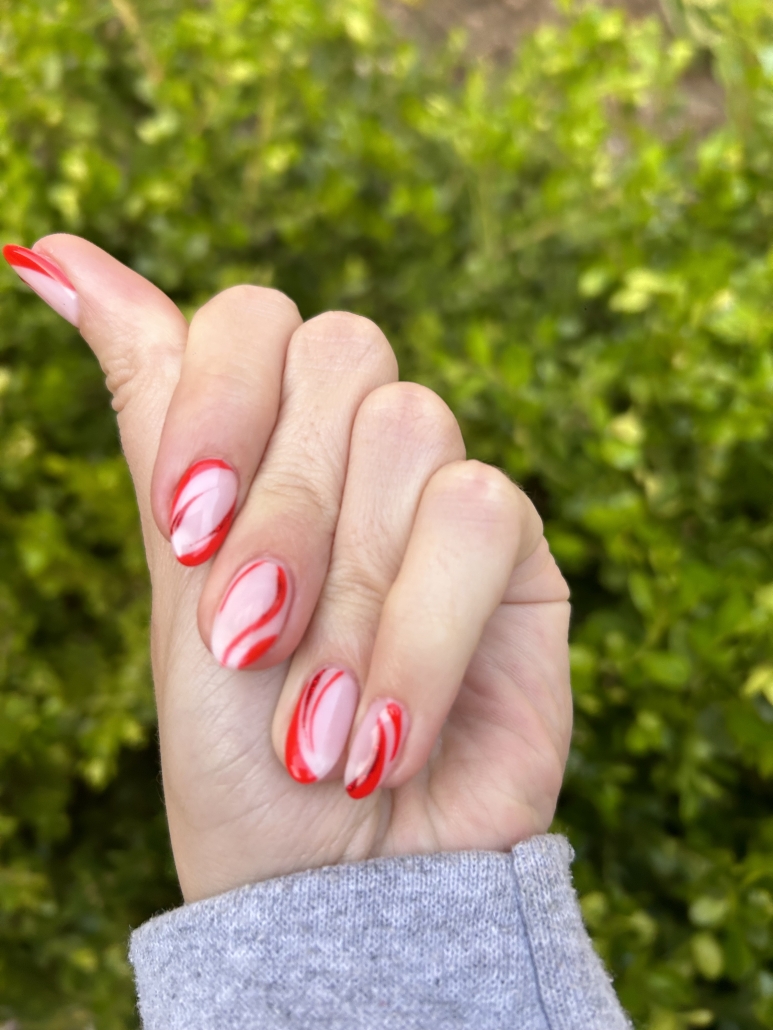 Start by painting on the nude base. Make sure that the nails completely dry before painting on the swirls. With your extra thin brush, carefully paint on the swirls. Paint 2-4 swirls of different sizes on each of the nails. The trick is to avoid getting fixated on making the swirls perfect. Try your best to make the swirls different sizes and on different areas of the nail. Finally, paint on a top coat and enjoy your new nail look!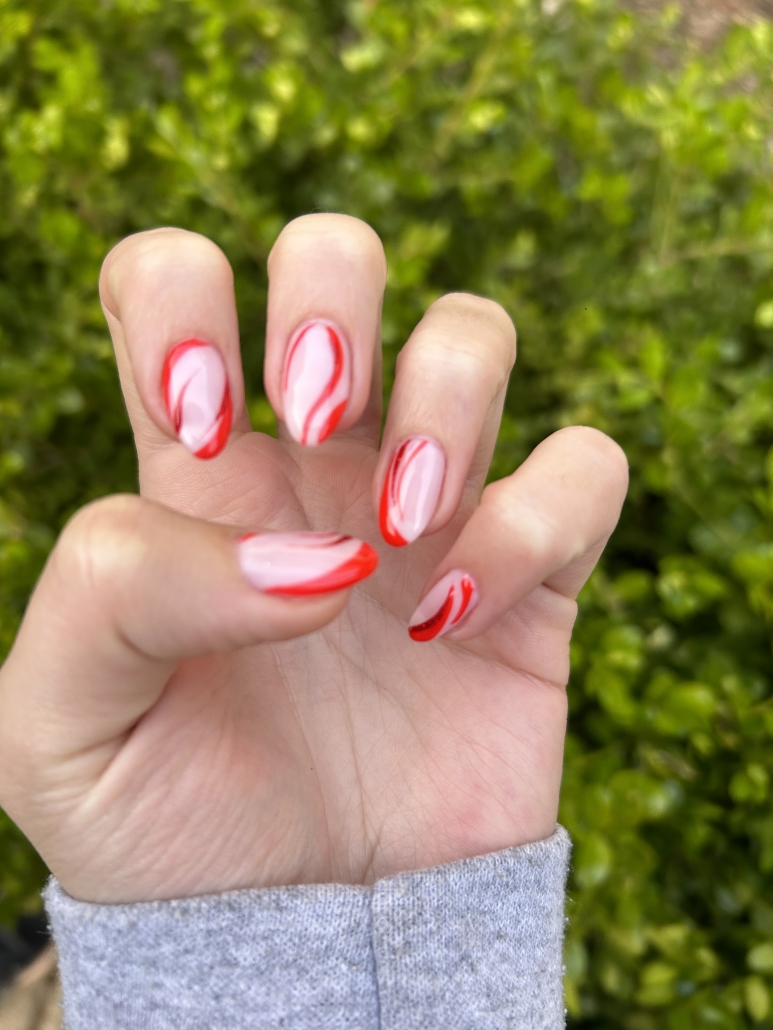 There are so many different ways to spice up this red swirls nail look! First, you can reduce the amount of nails with swirls. Instead, you can make a few nails a solid red color and leave the swirls for the ring finger as an accent. If you like the swirls design, but aren't a big fan of the color, you can also change up the overall color of the nails. You could do pink swirls for a lighter look or blue swirls for a more wintery look. I hope that you love your new pretty nails!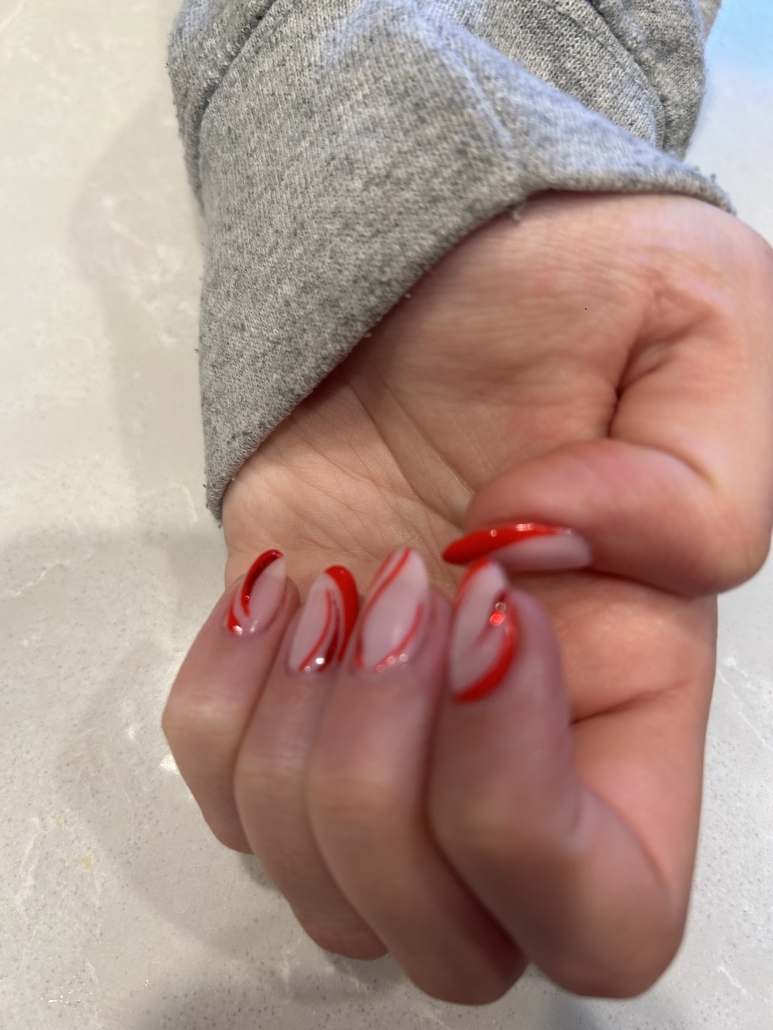 https://vibrantguide.com/wp-content/uploads/2023/05/IMG_0258-scaled.jpeg
2560
1920
Anna
https://vibrantguide.com/wp-content/uploads/2019/01/logo2.png
Anna
2023-05-19 17:15:25
2023-05-19 17:15:25
Red and White Almond Nails with Swirls