Pink and White Nail Design With Swirls

These pink and white nails with gorgeous swirls are the absolute cutest! They are so fun and bright, and make for the perfect summer or vacation nails! You will absolutely love them!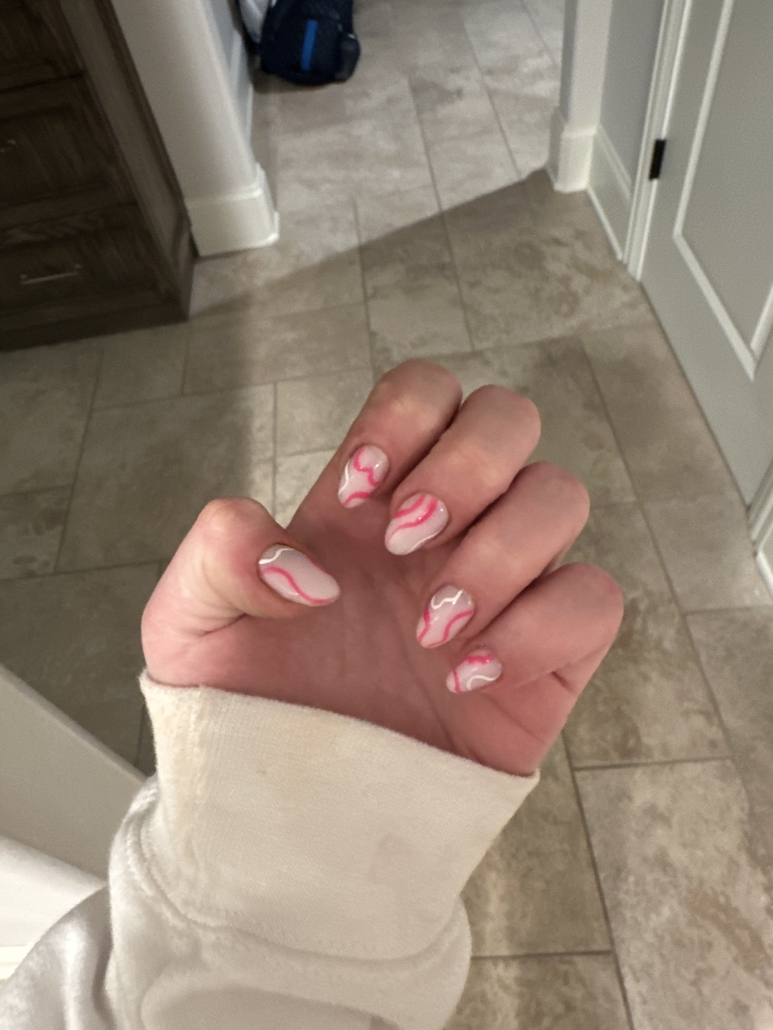 These pink and white swirly nails will make for the perfect vacation nails! If you have a fun spring break vacation coming up, these nails are the best look to get! The hot pink is fun and eye-capturing, and the swirls are so cheerful and give the nails a super unique appearance. You are sure to get tons of compliments from these pink and white fun nails.
If you are looking for more vacation nail ideas, check out Spring Break Nail Ideas, Designs, and Colors.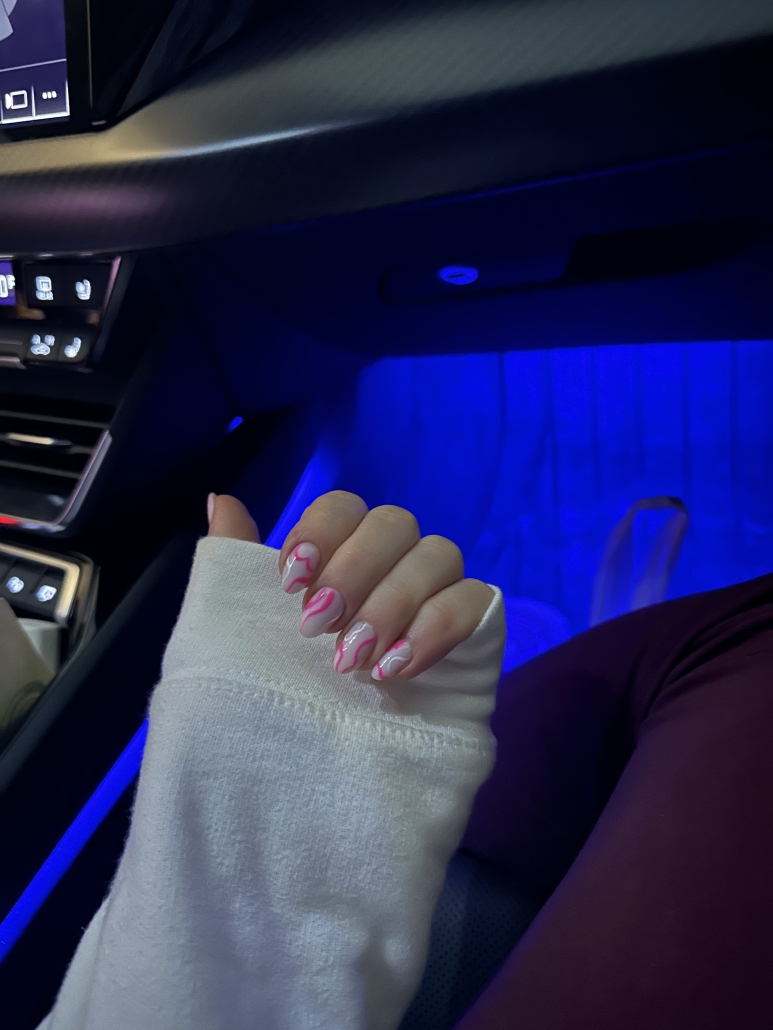 If you are looking for the perfect summer nails, you should definitely get this pink and white nail design! Summer is a great time to bring out fun colors like hot pink, while still maintaining a touch of white. These nails look great with summer outfits and have cheerful summer vibes.
Despite their complex look, these nails are pretty easy to recreate! You need a white-tinted nude base coat, a true white nail polish, and a hot pink nail polish. I chose to use a white-tinted nude base coat to really bring out the hot pink color, but a true nude or pink tinted base coat will work as well. You will also need an extra thin nail polish brush for the design and a q-tip with nail polish remover in case you make any mistakes.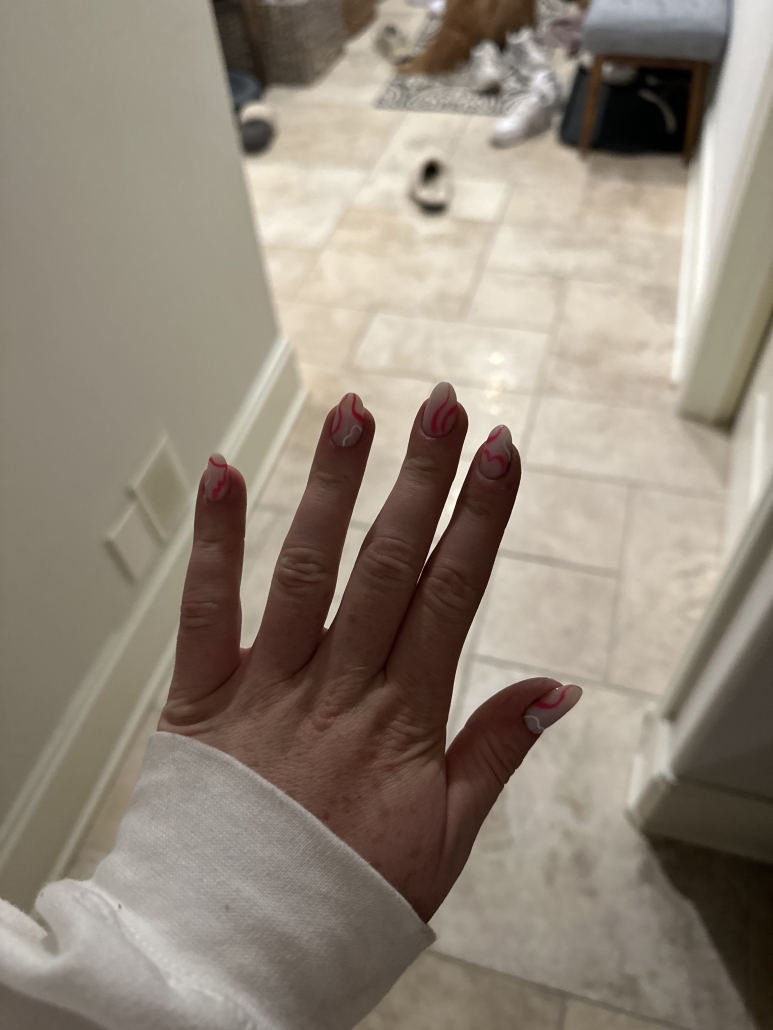 To start, paint on a layer or two of the nude base coat and let it completely dry. Next, with your extra thin brush paint on two pink swirls on each nail in different places with different patterns. You can copy off the picture or create your own design. For this look, you really don't have to focus on perfection. Finally, after the hot pink swirls completely dry, paint on one white swirl in the emptiest area of the nails. Finish with a top coat and enjoy your new look!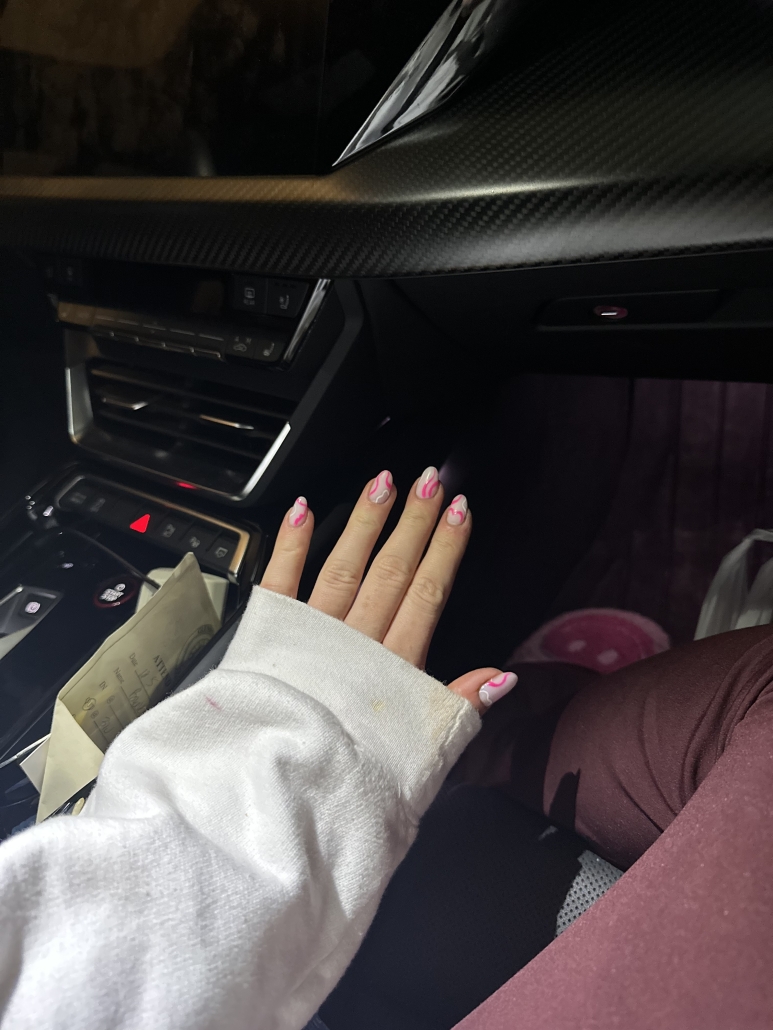 There are so many different ways to get creative with these swirl hot pink and white nails. First, you can change up the color of the swirls! You can make them blue, purple, green or red for a more dramatic look. You can also choose to replace a few of the swirl nails with a solid base color. For example, you can have your thumb, middle, and pinky finger be a solid hot pink and the second and ring finger be the swirl design. There are seriously so many different things you can do with these nails, don't be afraid to get creative!
https://vibrantguide.com/wp-content/uploads/2023/04/61AF4EB9-25A8-4A43-A9CC-FBD1D4A633B8-scaled.jpeg
2560
1920
Anna
https://vibrantguide.com/wp-content/uploads/2019/01/logo2.png
Anna
2023-04-09 18:31:58
2023-04-09 18:31:58
Pink and White Nail Design With Swirls