Tropical Orange Coral And White Nail Design

This tropical orange coral and white nail design is the absolute perfect summery look for vacations, parties, and beach days! Bright, fun, and cheerful, you will absolutely love this tropical nail design!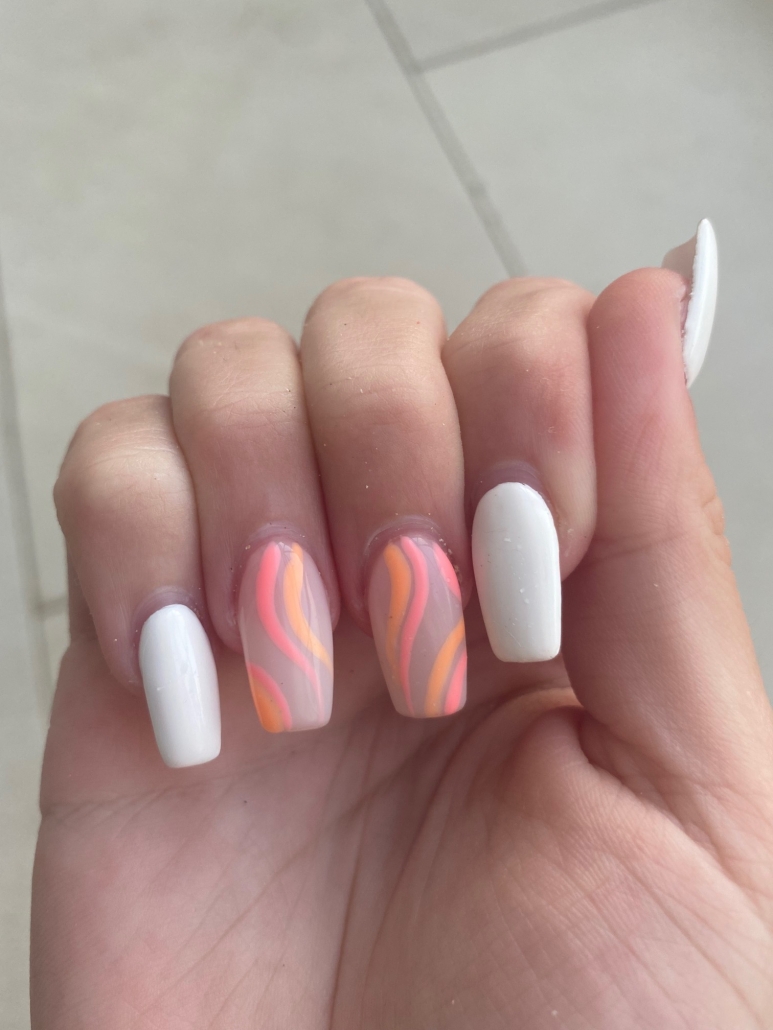 This tropical white pink and orange nail design is created by painting the pinky, index finger, and thumb with a white color. Then, paint the middle and ring finger with a clear base. Next, take a thin brush and take a coral color and paint two waves. Then, take a light pink color and paint matching waves next to the orange ones. That's all you need to do!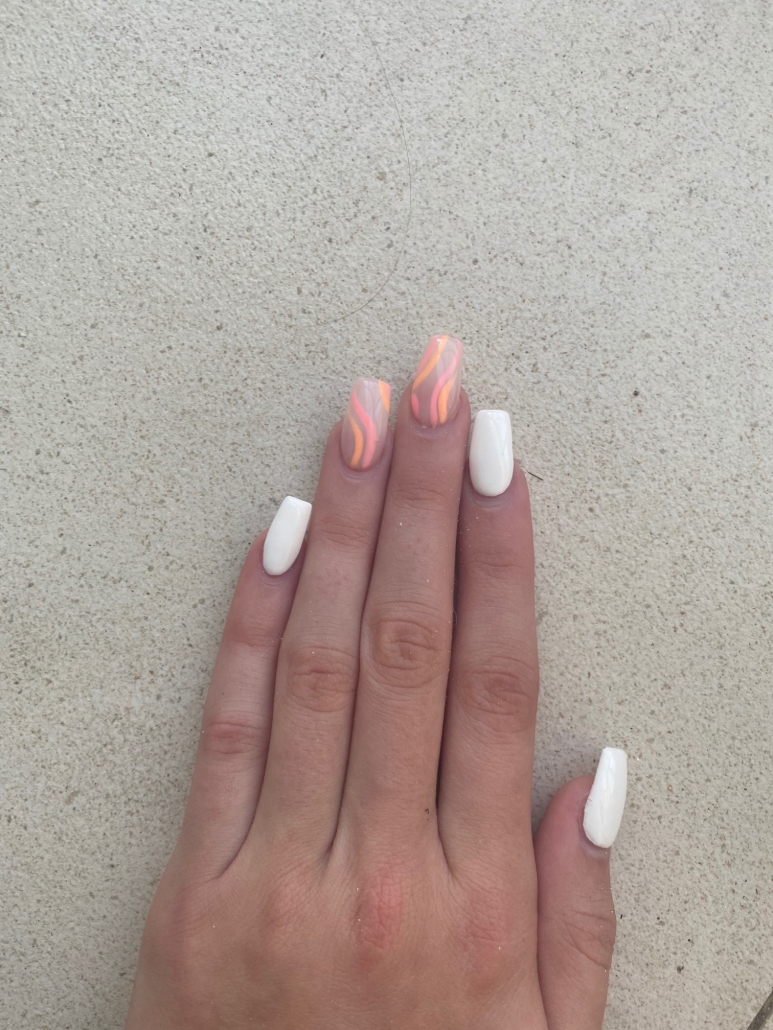 Anyone can create this fun tropical nail look from home! The design is only on two fingers, and the design is very easy to make. As long as you have a thin nail polish brush you can easily create the waves. The waves do not need to be exactly as pictured, so it is okay if you mess up! You can create this look with little experience!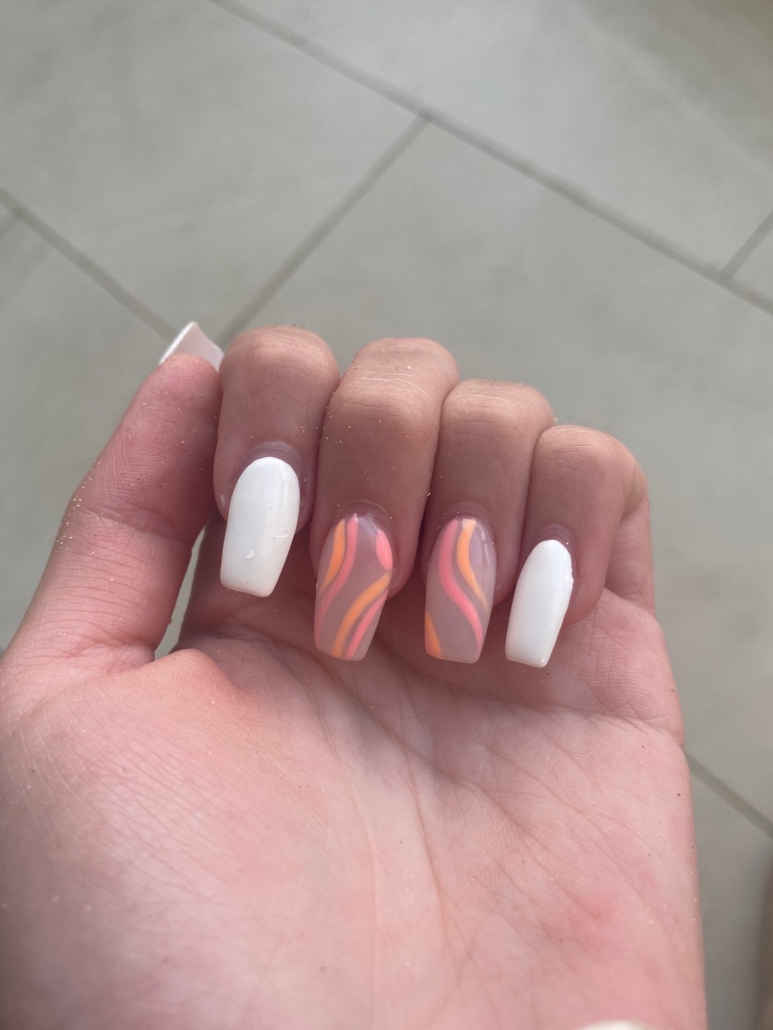 This wavey fun nail design is perfect for your next vacation! These nails are so tropical and summery and will look absolutely perfect in pictures! The white accompanies the design so well, and the orange and pink provide the perfect burst of color! In addition, these are the perfect nails to wear in the spring and summer, but of course they can be worn all year! If you are having a beach day, these nails will be absolutely perfect! In addition, these nails will go great with summery dresses! These nails are perfect for any occasion!
There are so many different ways to get creative with these wavey pink and orange nails. You can only do the design on one finger, or you can do the design on all of them! In addition, you can change up the colors of the design. Instead of pink and orange, you can do blue and grey for a more wintery look. In addition, you can add sparkles to the nail designs to make the nails even more bright. You can also change the white nails to be any other color. You can make the white nails pink, blue, orange or any other color! There are so many easy ways to get creative with these nails!
Whether you are looking for the perfect vacation nails or nails for a fun beach day, you will absolutely love these tropical coral, pink and white wavy nails! Enjoy your fun nails!
https://vibrantguide.com/wp-content/uploads/2021/11/coral-orange-nail-design-rotated.jpg
2016
1512
Anna
https://vibrantguide.com/wp-content/uploads/2019/01/logo2.png
Anna
2021-12-03 23:03:43
2021-11-29 23:14:56
Tropical Orange Coral And White Nail Design