Pastel Summer Nails Multicolor Swirls Design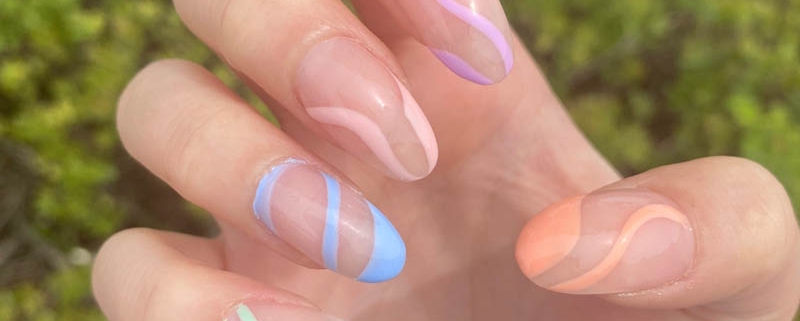 These pastel multicolor swirls nails are the absolute PERFECT look for summer! Fun, bright, and cheerful, these nails will look amazing during your summer break!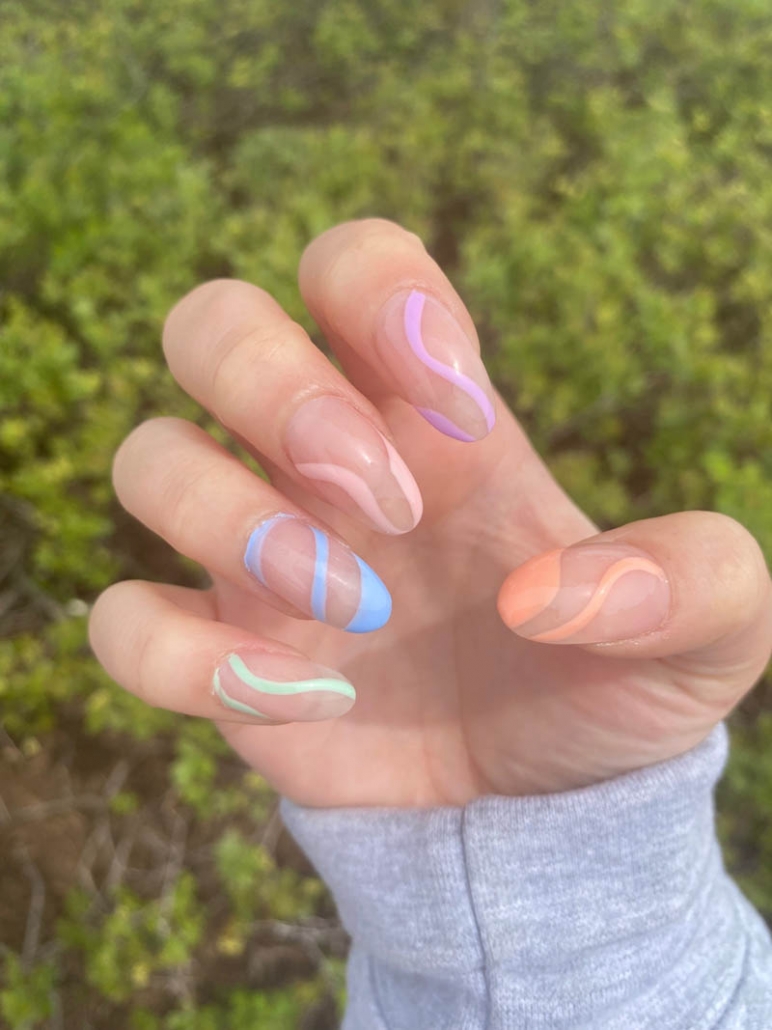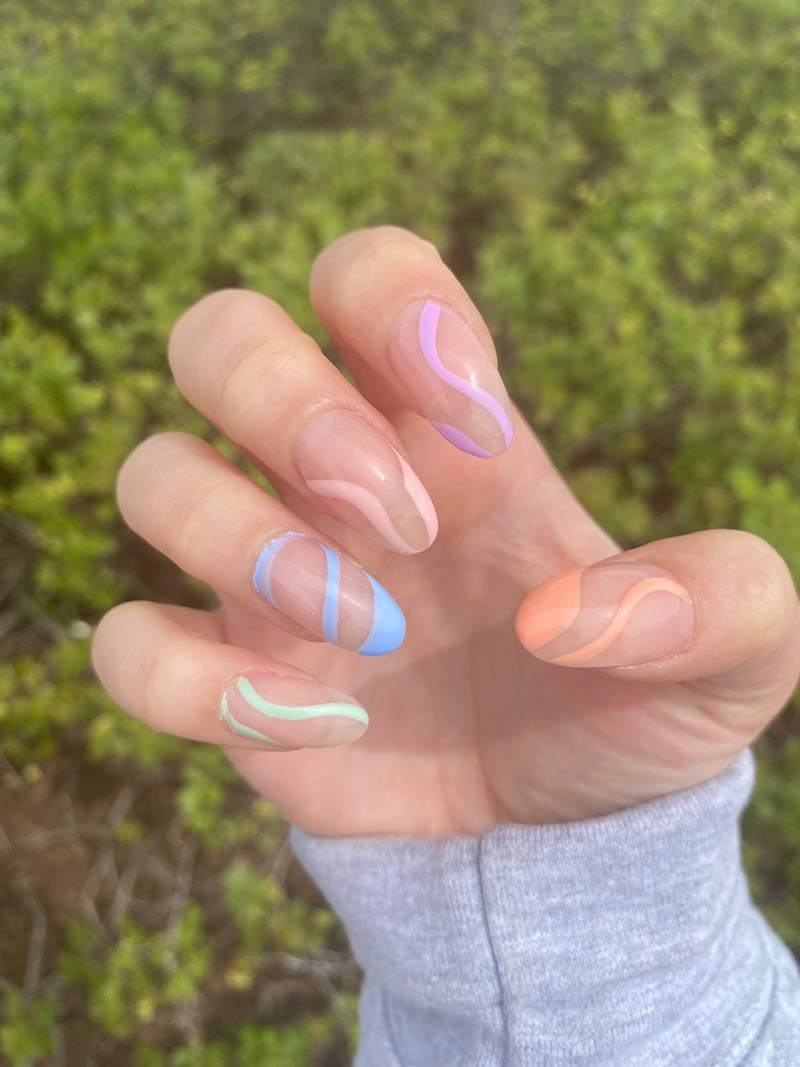 Despite the complicated look of these swirly pastel nails, they are very easy to recreate! Firstly, you need to use a nude base. Many people prefer a pink-nude base, however for this look I prefer a pure nude base, as it does not take away from the pastel colors. After adding two layers of the nude base, it's time to create the design! You can create the design by using an ultra-thin nail polish brush. Additionally, you can be sure that the nude base layer is completely dry so that you can wipe off the design if you make a mistake.
To make the swirl on your thumb, take a pastel orange nail polish color. Paint a thick line on the top, then paint a thinner curvy line underneath. For your index finger, take a pastel purple nail polish color. First paint a very thin line at the top of your nail. Then paint a separate curvy line that goes across the rest of your nail. For your middle finger, take a pastel pink nail polish color and paint a curvy U-shape across your nail. For your ring finger take a pastel blue nail polish color and start by painting a thick line across the top of your nail. Then proceed to paint two more curvy lines. Finally, take a light green color and paint two vertical waves across your nails. Don't worry about making minor mistakes, there are so many different ways to create the waves!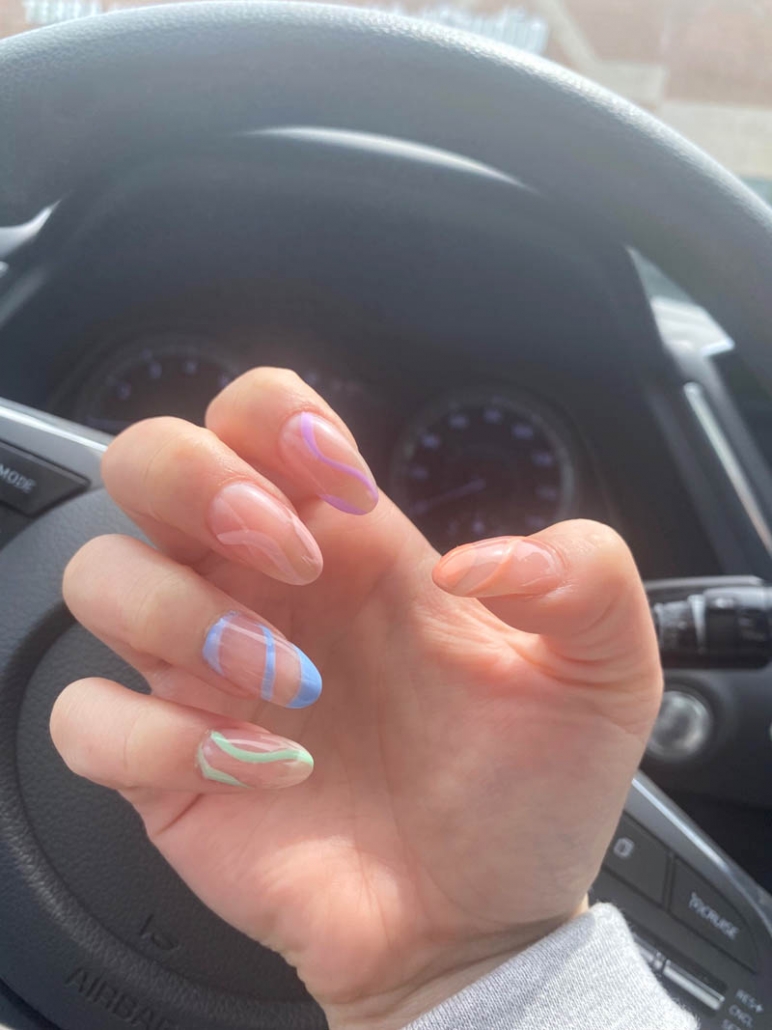 These nails are absolutely perfect for the summer! Since the colors used are pastel, they aren't overly bright and flashy but still add fun and energetic color to your look. You can pair these nails with a solid colored outfit such as a white-sundress for the perfect instagram photo. Additionally, if you are planning to go on a tropical vacation during winter or spring these are the perfect nails to get! They add so much vibrance and energy to your look and go well with anything!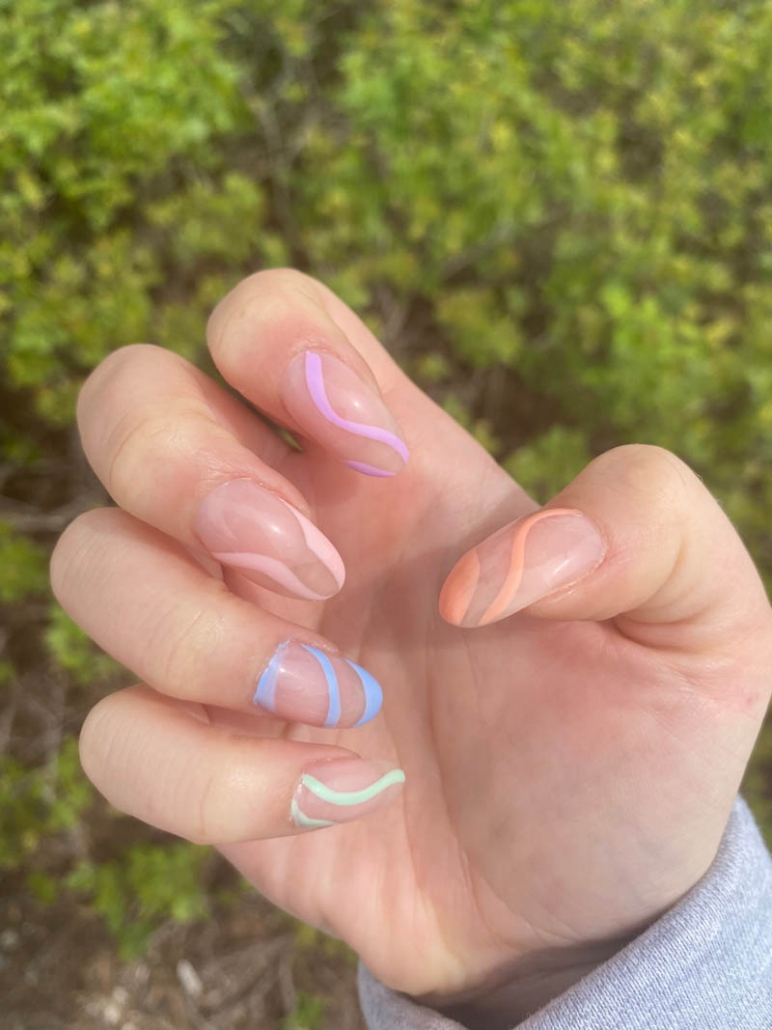 There are so many different things that you can do with these multicolor swirls nails! If you think 5 different colors is too much, you can narrow it down to one or two colors. For instance you can do all pastel blue swirl nails, and on your ring finger do a pastel purple nail. Or if you want to make this look more wintery, you can choose darker colors like dark blue.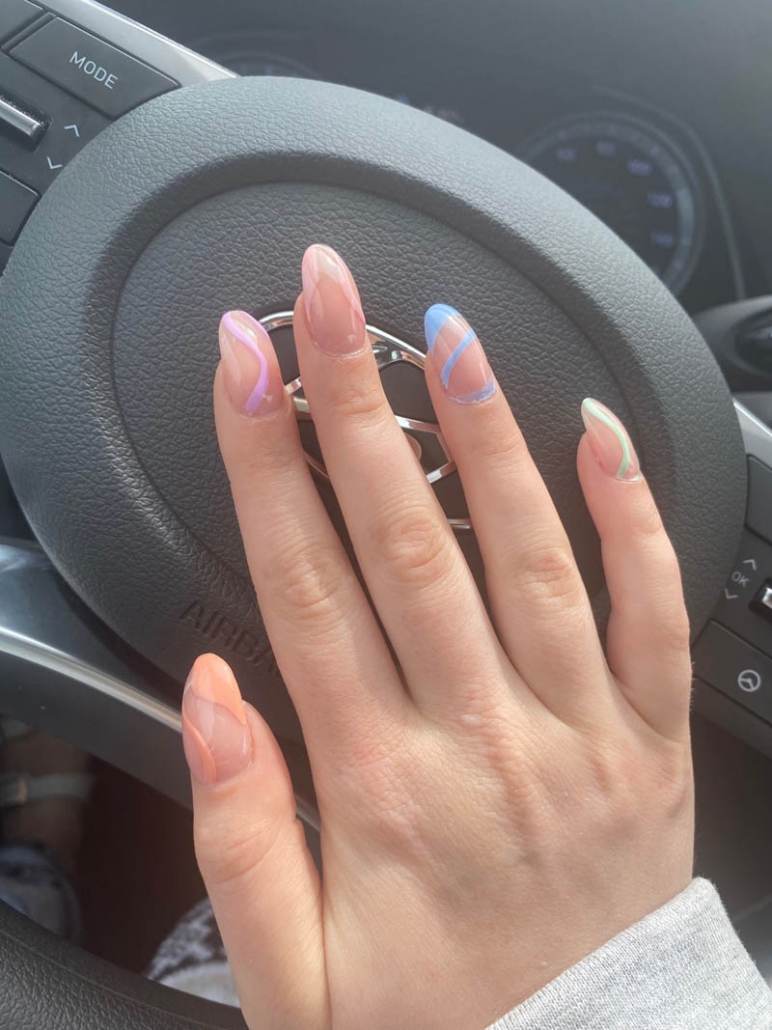 If you want tone these nails down a little bit, rather than making all of the nails swirls, you can make few a solid color and few swirls. For instance, you can paint your thumb, middle finger, and pinky a solid white color and then paint your index and ring fingers swirls. If you want to make these pastel nails even more fun, you can add sparkles to your top coat. It will add a little bit of shine that will stand out in photos!
If you are looking for a fun and cheerful look for summer or your next tropical vacation, you NEED to get these adorable multicolor swirl pastel nails!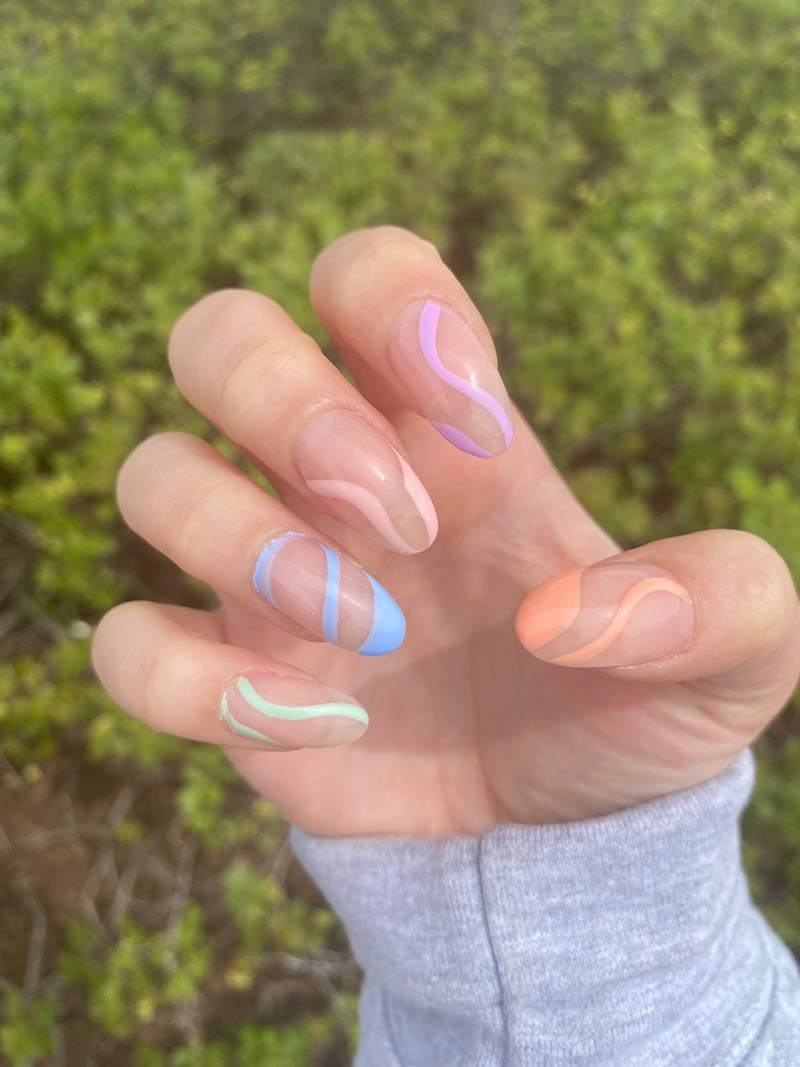 https://vibrantguide.com/wp-content/uploads/2022/05/summer_pastel_nails_swirls-1.jpg
1067
800
Anna
https://vibrantguide.com/wp-content/uploads/2019/01/logo2.png
Anna
2022-06-05 19:38:21
2022-06-05 19:38:21
Pastel Summer Nails Multicolor Swirls Design