Pink and White Swirls Nail Design

This pink and white swirls nail design is so cute and trendy! These pink and white nails are perfect for summer or your next vacation. You are sure to absolutely love them!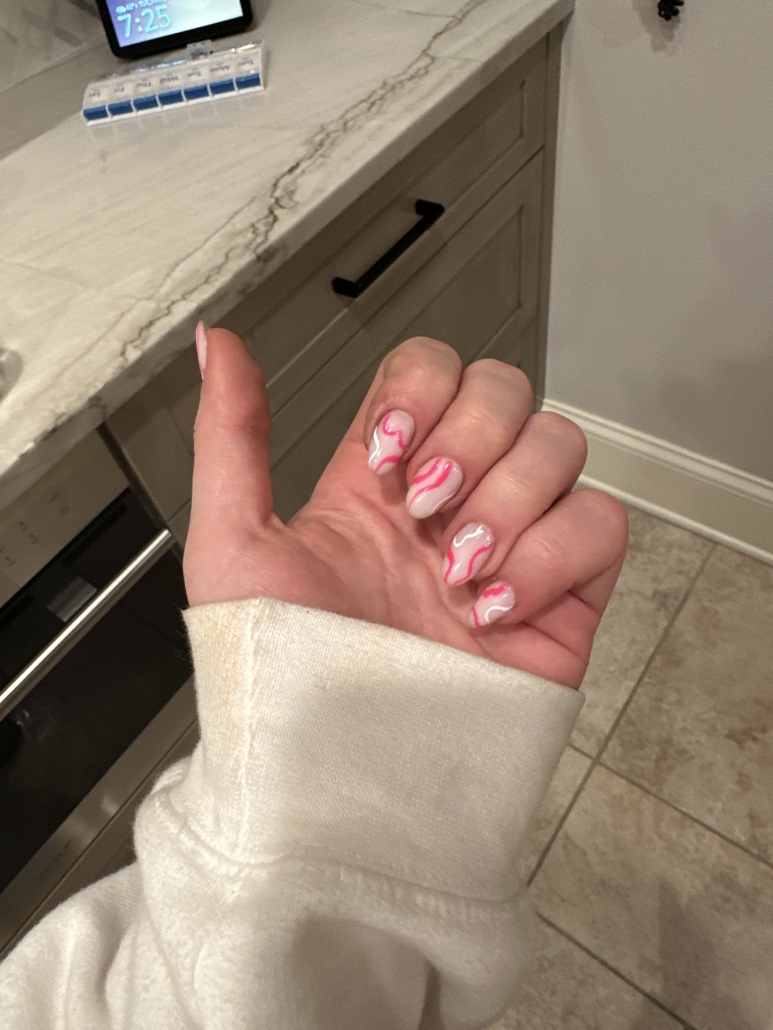 I love fun nail designs and pink nails, and this look combines both! These pink and white swirly nails are super fun and cute, and work with shorter nails as well! If you are looking for the best vacation nails, these are a great option. They are fun and bright and are sure to add a colorful touch to all of your pictures. If your looking for more nails for your next tropical vacation, check out Spring Break Nail Ideas, Designs, and Colors.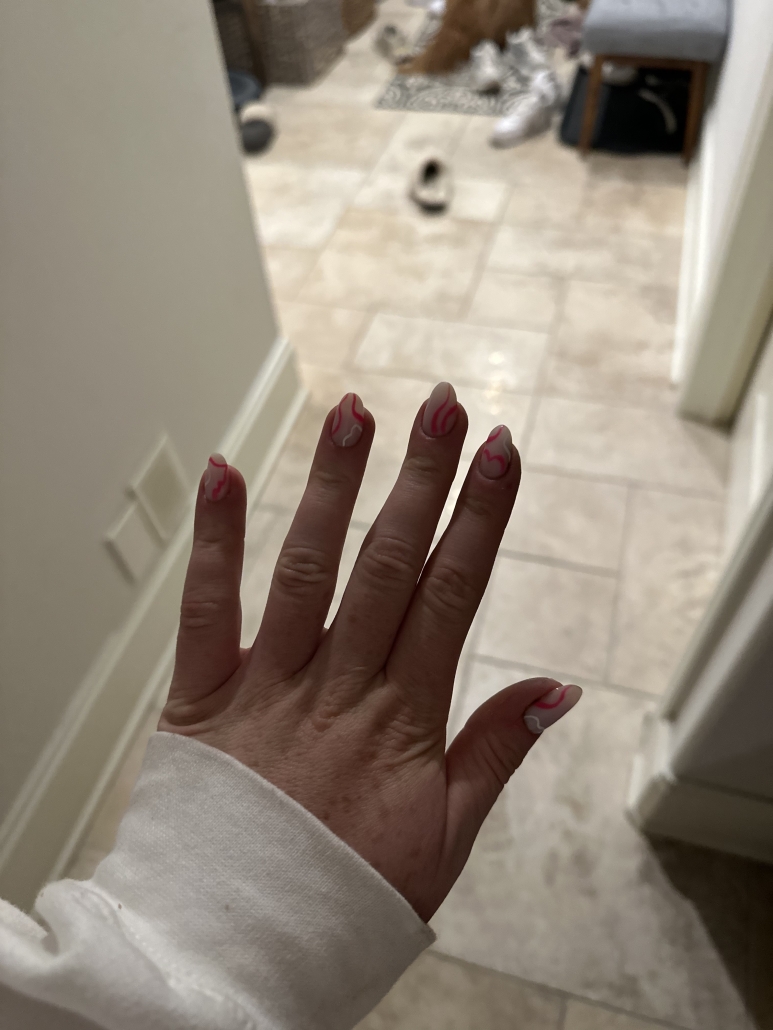 This pink and white nail design is also great for the summer! These nails combine two classic summer colors – white and hot pink, with a very summery nail design. This nail design is also pretty unique, so these nails will really stand out!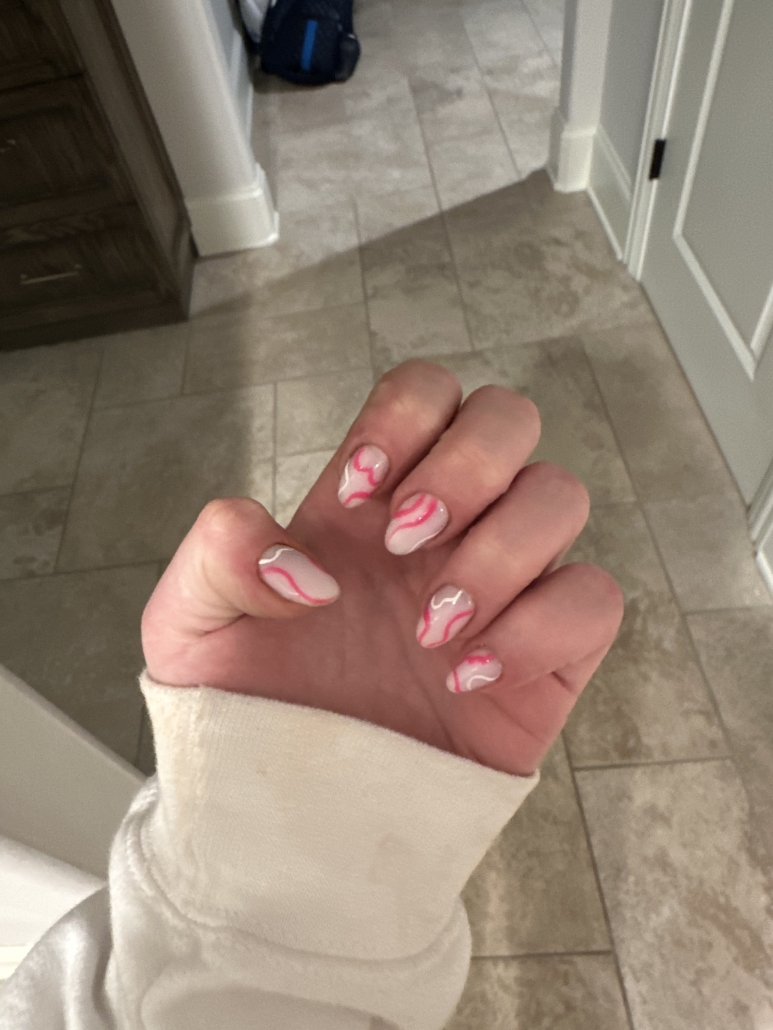 These pink and white nail designs are easy to recreate! First you need to shape your nails. I went with an oval look, as since my nails were shorter, oval gives a longer appearance. You can also add tips or go with a coffin nail shape if you have longer nails. Really any shape works with these nails. You need a nude base coat, pink nail polish, white nail polish, an extra thin nail polish brush, and a q-tip with nail polish remover in case of mistakes. I used a white tinted nude base coat, but you can also go with a pink tinted or true nude base coat.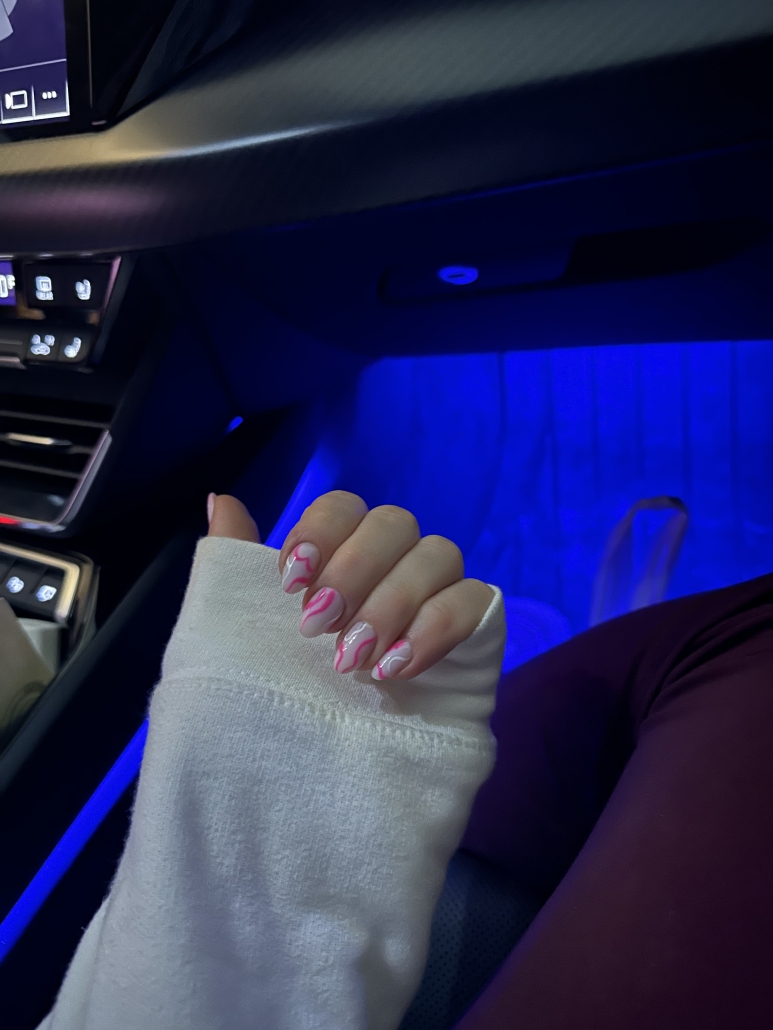 To recreate these nails, start by painting on the base coat. Let the base coat completely dry before you start the design. Next, with the extra thin brush, paint two hot pink swirls on each nail. They do not have to be perfect, just do each nail a little bit differently. Next paint a thin white swirl or two on each nail. Finally, when the swirls are completely dry, paint on a shiny top coat.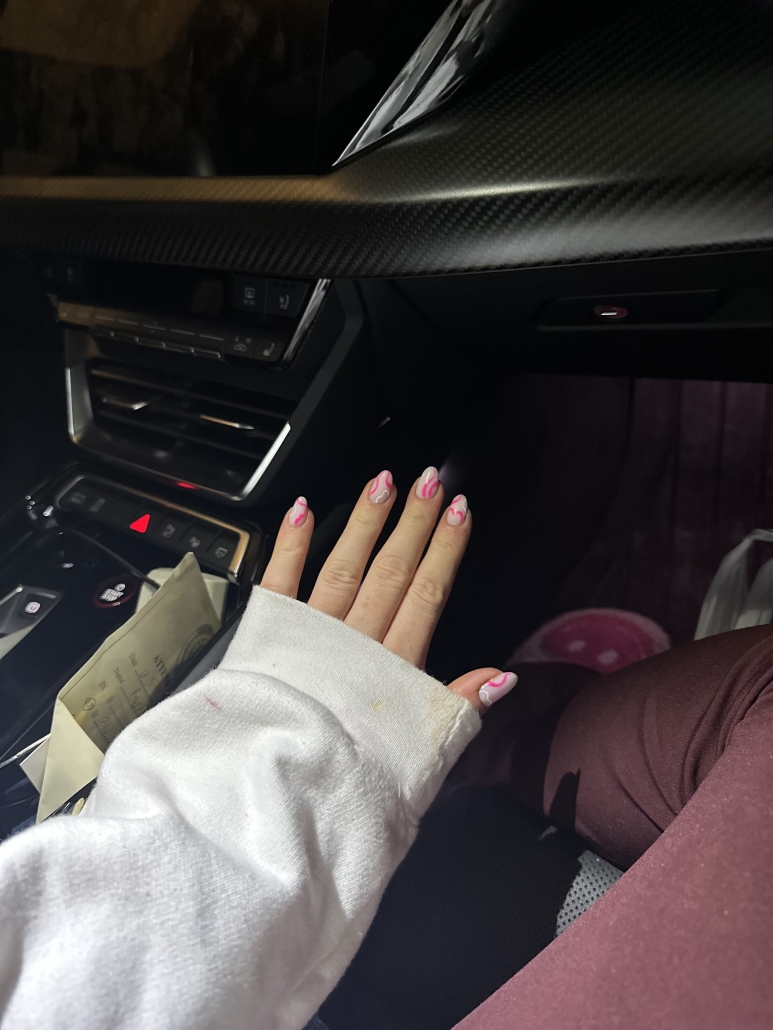 You can also switch up these pink and white swirly nails! You can opt only for the swirly design on a few fingers, and paint the other fingers hot pink or white. You can also change up the base coat of these nails to be a light pink or even a light blue for a more colorful look. Get creative, and I hope that you love your new cute nails!
https://vibrantguide.com/wp-content/uploads/2023/03/3B92BE90-C745-432C-8721-4849FC2E8571-scaled.jpeg
2560
1920
Anna
https://vibrantguide.com/wp-content/uploads/2019/01/logo2.png
Anna
2023-05-10 15:57:57
2023-05-10 15:57:57
Pink and White Swirls Nail Design