Pink Chrome Nails with Coffin Tips

These pink chrome nails with coffin tips are so cute and trendy! They are the perfect summer nails, and are so bright and cheerful! You are going to love these nails!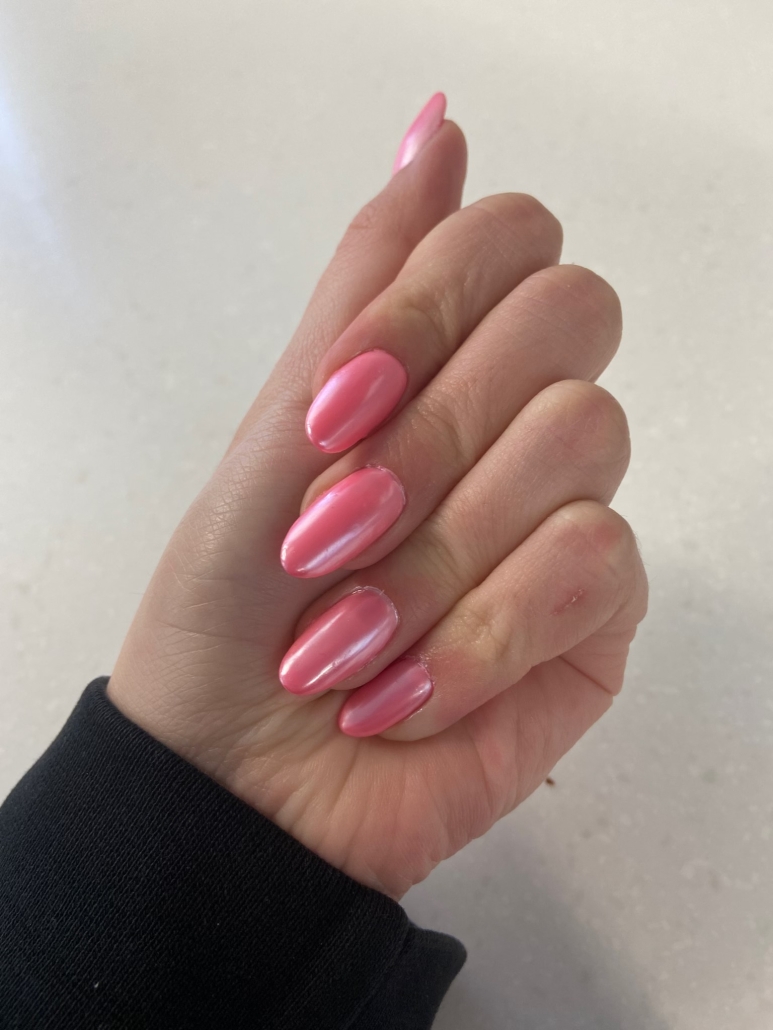 Firstly, these nails are perfect for so many occasions! These nails are great for the warmer months, as the pink color goes great in the spring and summer. Additionally, these nails are very good for parties or special occasions. They are shiny and capture people's attention and go great with many different outfits!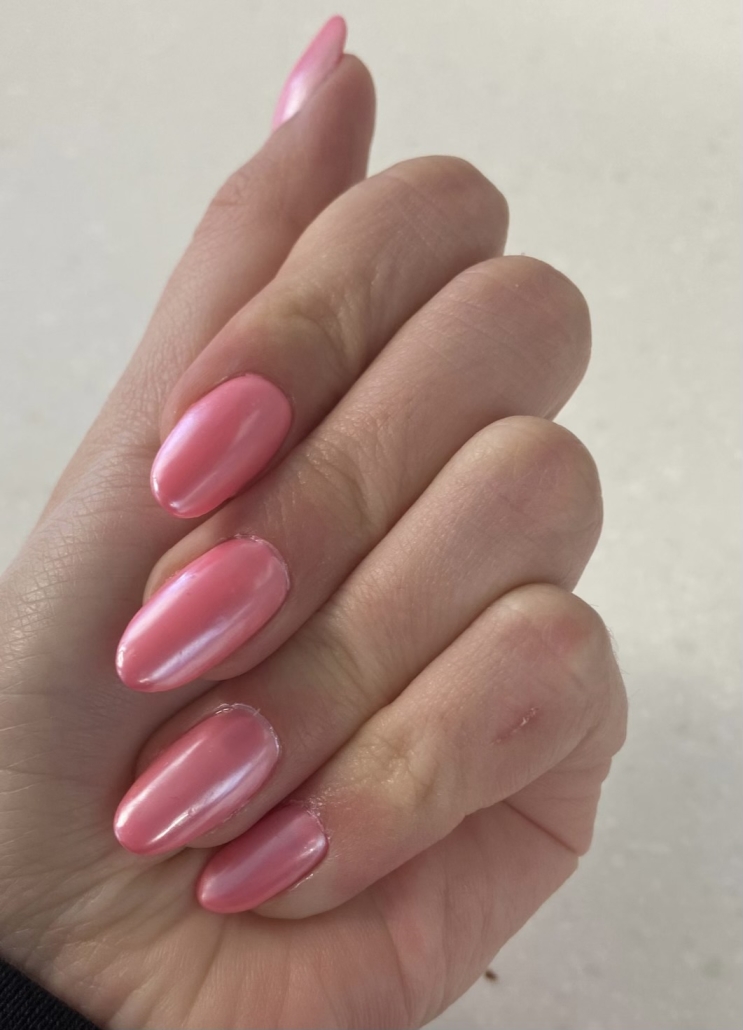 These nails are also perfect for vacations. They would look great with light colored outfits and are very cheerful. You will definitely get tons of compliments from these nails! If your looking for more nails for your next vacation or spring break trip, check out Spring Break Nail Ideas, Designs, and Colors.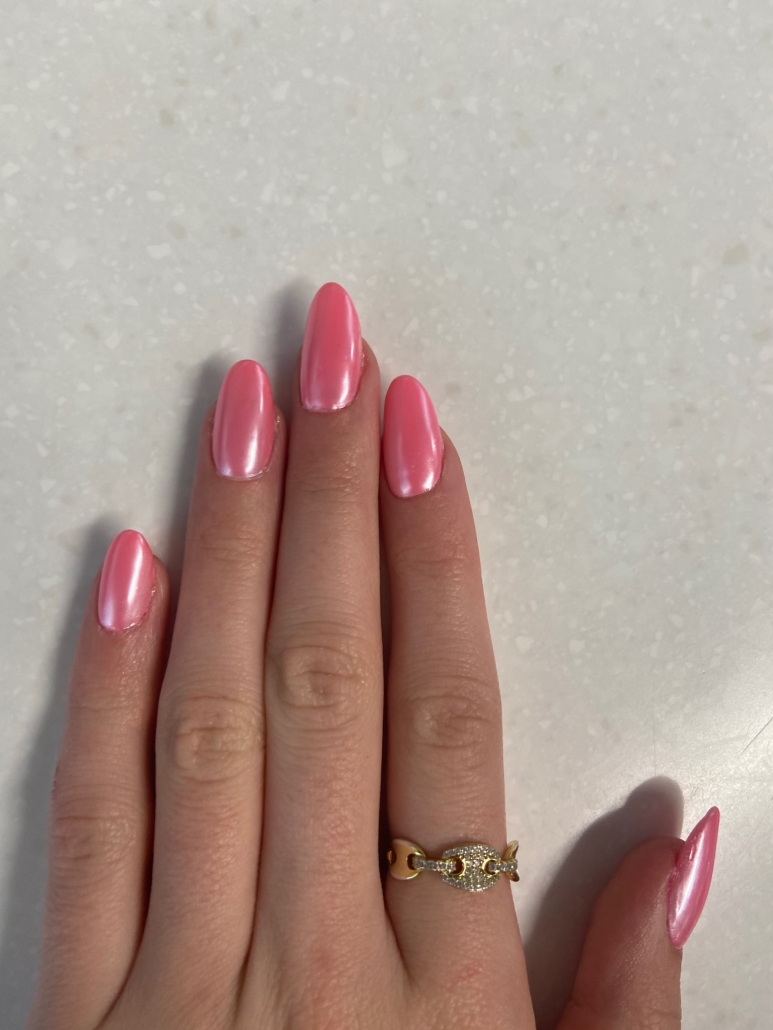 These pink chrome nails are also super trendy! Chrome nails are very popular right now, and chrome powder always has a cool effect. Additionally, the coffin shape is very in right now. To shape your nails coffin, you need to shape the top of the nail pretty flat, and then round out the sides of the nails slightly inwards. You also need to have longer nails for the full coffin effect to come out. For more information on shaping your nails coffin, check out How To Shape Coffin Nails On Natural Nails.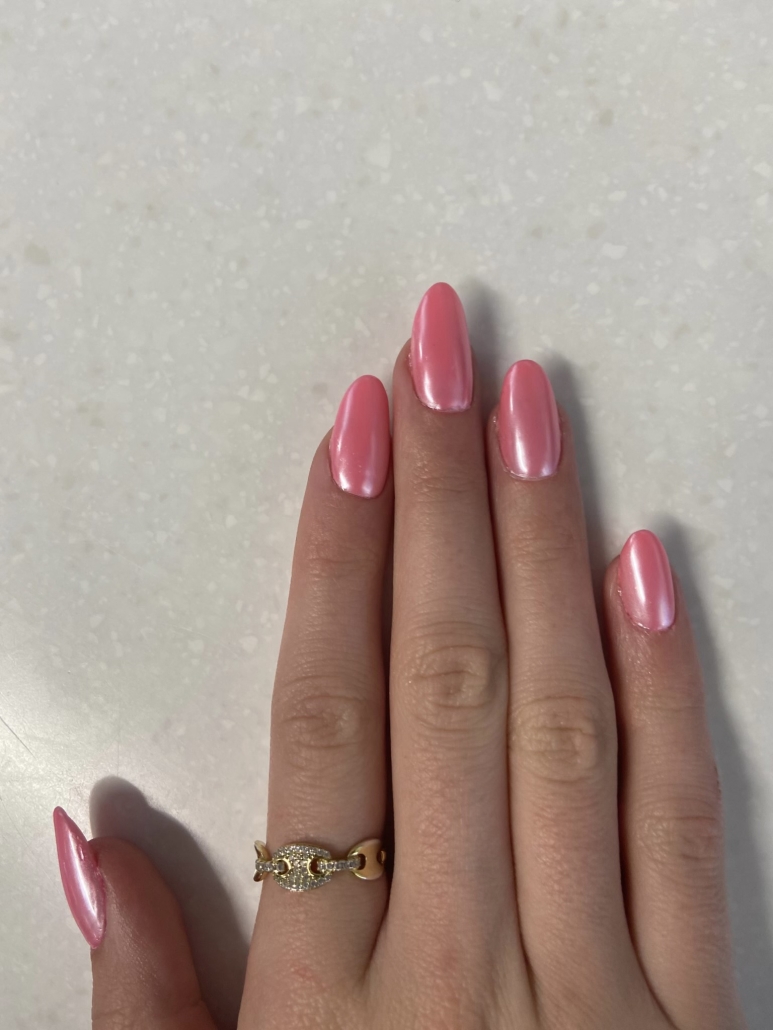 To recreate these nails, you will need chrome powder. You can buy chrome powder on Amazon or pretty much any nail shop. I recommend Pink Chrome Powder from Amazon, as it is only $8.00 and comes with multiple colors!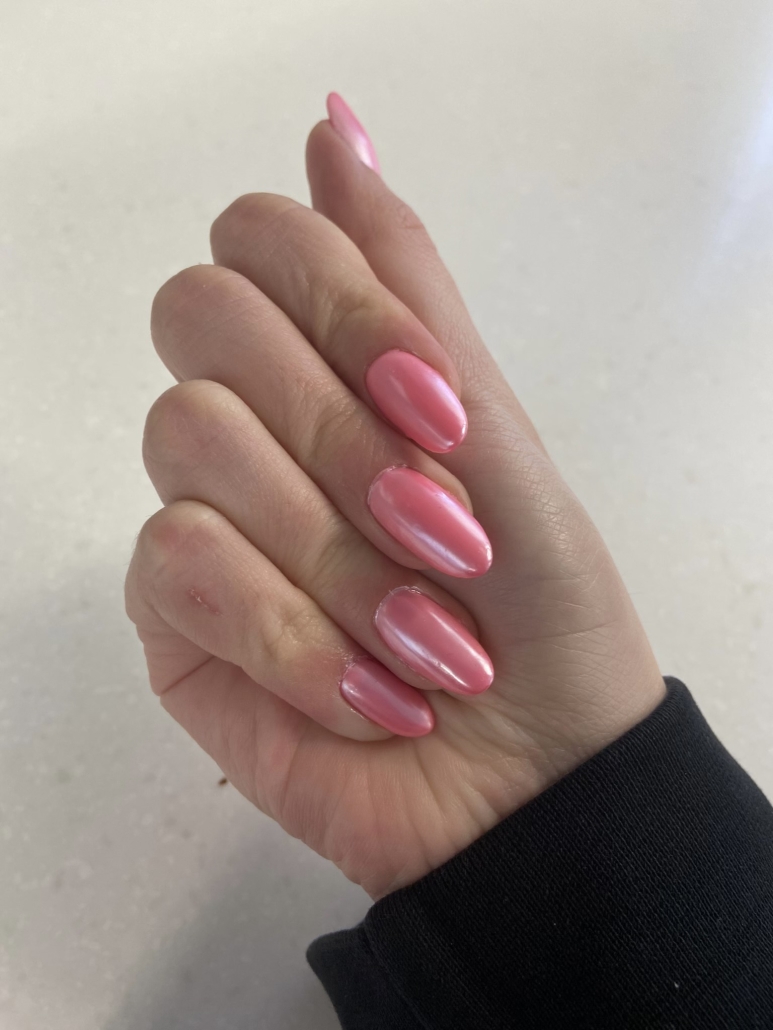 You can definitely do lots of things with these nails! If you're not a big fan of the coffin nail shape, you can change it up to go with a more traditional nail shape. You also don't have to have long nails for this look. Because the chrome powder is so shiny, these nails will look great and eye capturing even with shorter nails. I'm not the biggest fan of square nails for this look, but really any shape would work.
You can also add some designs to the nails! You can add little white hearts on each of the chrome nails, or you can add a layer of sparkles on top of the nails. Really, there are lots of things that you can do, so don't be afraid to be creative! If you liked these chrome nails, check out Pearl White Nails.
https://vibrantguide.com/wp-content/uploads/2023/04/70301864604__1FF7D65A-5FCC-4E3E-84DE-D139BA6FF6FA-rotated.jpeg
2048
1536
Anna
https://vibrantguide.com/wp-content/uploads/2019/01/logo2.png
Anna
2023-05-10 15:48:49
2023-05-10 15:48:49
Pink Chrome Nails with Coffin Tips