Mint Green Nail Design Idea

These mint green nails are so cute and trendy! They are the perfect nails for the spring time, and are super unique! You are going to absolutely love these adorable nails!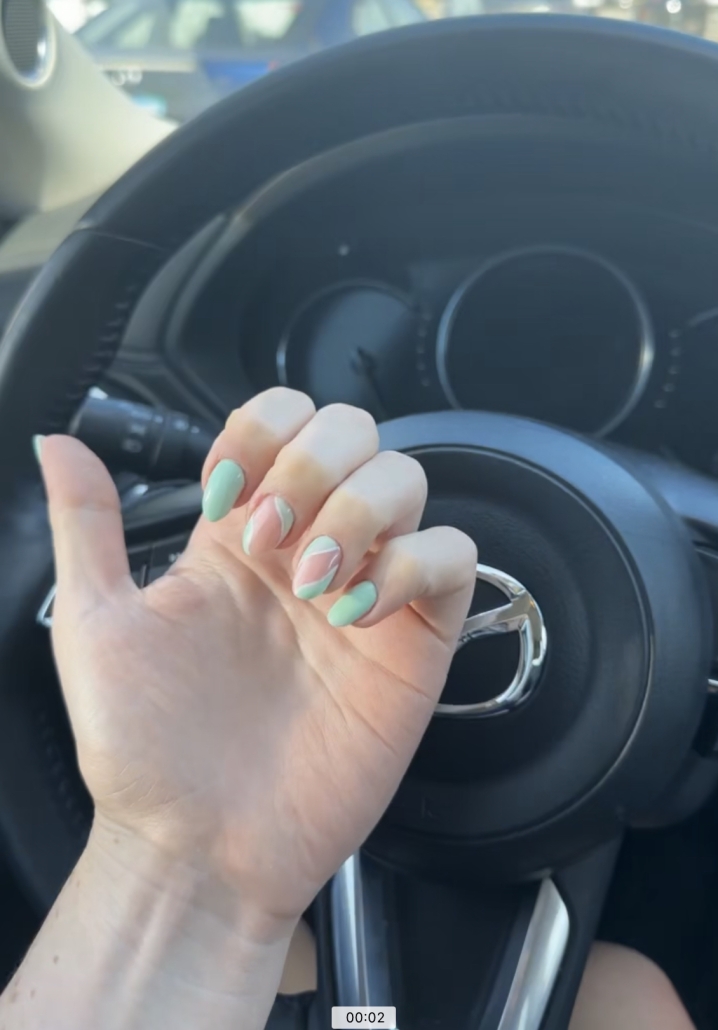 These mint green nails are the perfect nails for the spring time! A lot of the time, I see the same pastel pink and blue spring nails with flower or butterfly designs. These nails are perfect for the spring time with their pastel mint green color, but are super unique and original. Mint green is also a super trendy color, so these nails are sure to get you a lot of compliments.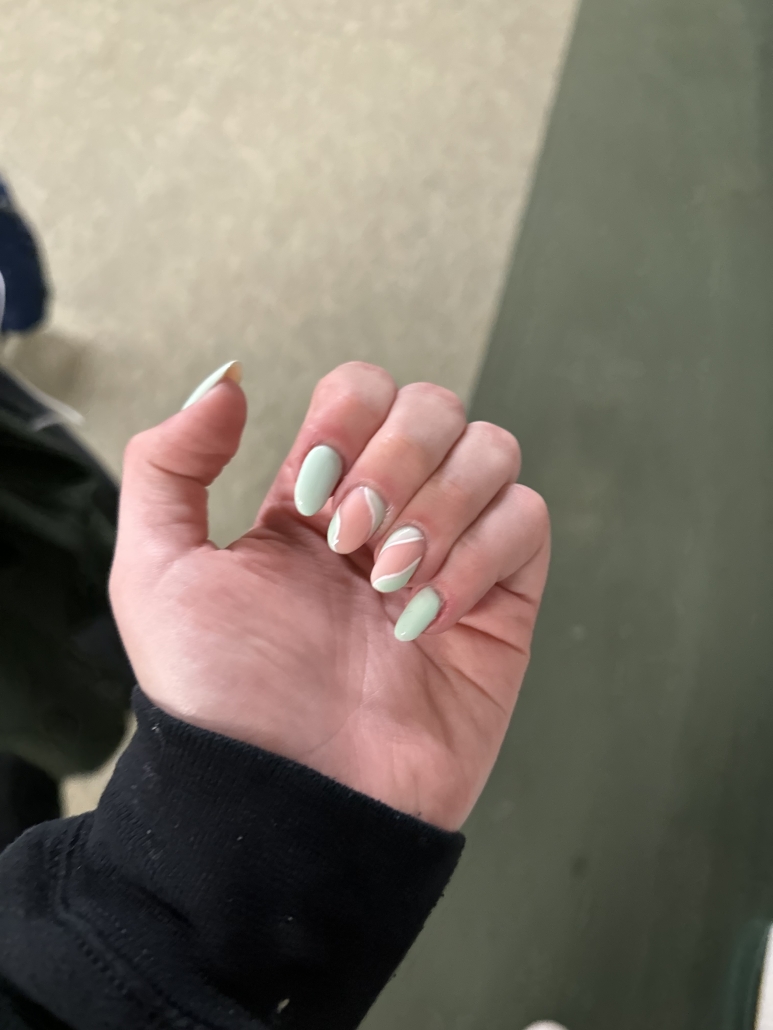 These nails are also great for a vacation! If you are going on a vacation to Mexico, Florida, or anywhere else warm these nails are a great option. They are very tropical, and the mint green is very good for vacations. If you have a spring vacation, these nails are even better! If your looking for more vacation nails, check out Spring Break Nail Ideas, Designs, and Colors.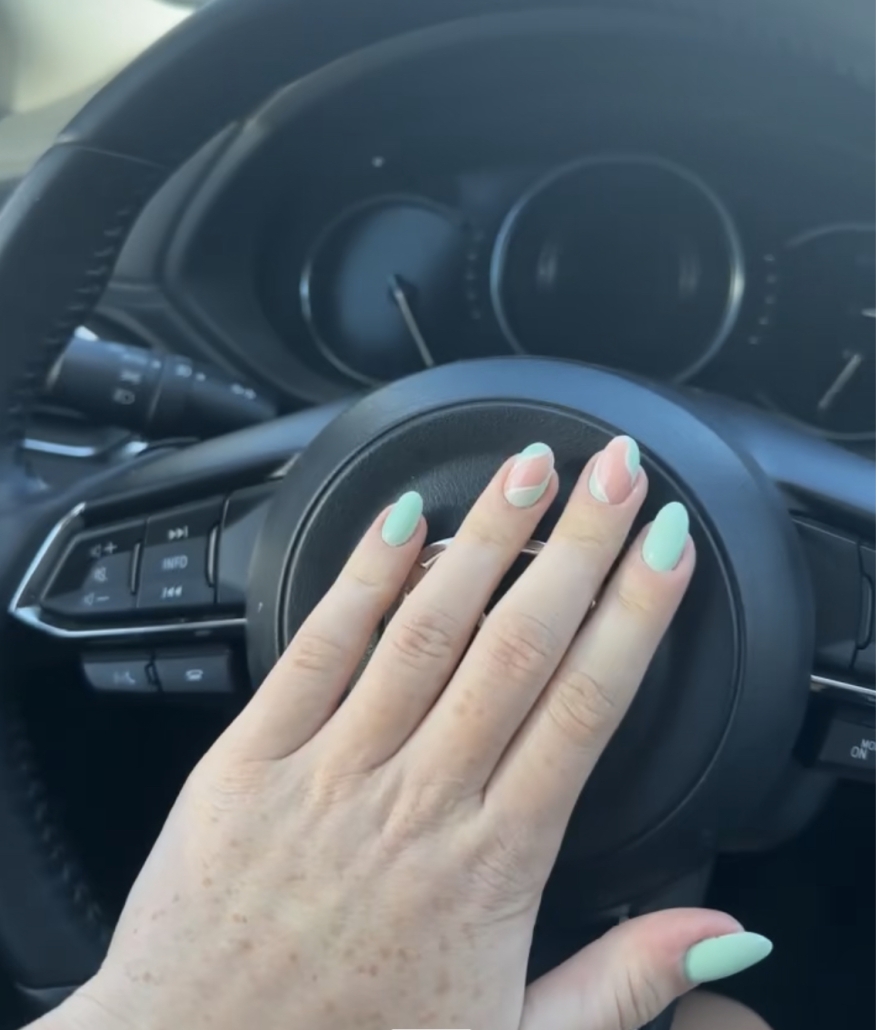 These cute mint green nails are easy to recreate! These nails are an oval shape, but you can also make them a squoval or coffin shape! You will need a nude base coat, a mint green color, and a white color. You can do a pink tinted base coat, but I personally think a true nude color looks best with these mint green nails. You also need an extra thin brush, and I recommend having a q-tip with nail polish remover near by so that you can quickly fix mistakes.
To start, paint on the mint green color on your thumb, index, and pinky finger. Then paint on the nude base coat on your middle and ring finger. Let the nude coat completely dry. Next, paint on a thick slightly wavy line on the top and bottom of each nail. Again, let the lines completely dry. Finally, with the extra thin nail polish brush paint a thin white line over the top of the green line. Go over the nails with a shiny top coat and enjoy your new nails!
You can also change up the amount of nails that you do designs on! For instance, you can have every nail be the wavy line design, or only choose to do it on your fourth finger as an accent. You can also change up the shade of green that you use. You can go with an emerald green for a more intense look. I hope that you love your new mint green nails!
https://vibrantguide.com/wp-content/uploads/2023/04/IMG_0646.jpeg
1712
1130
Anna
https://vibrantguide.com/wp-content/uploads/2019/01/logo2.png
Anna
2023-05-09 20:04:59
2023-05-09 20:04:59
Mint Green Nail Design Idea