Short White Nails Simple Design

These short white simple nails are so cute and classy! They are very versatile and perfect for any occasion! You simply can't go wrong with ease these adorable white nails! You are going to love them!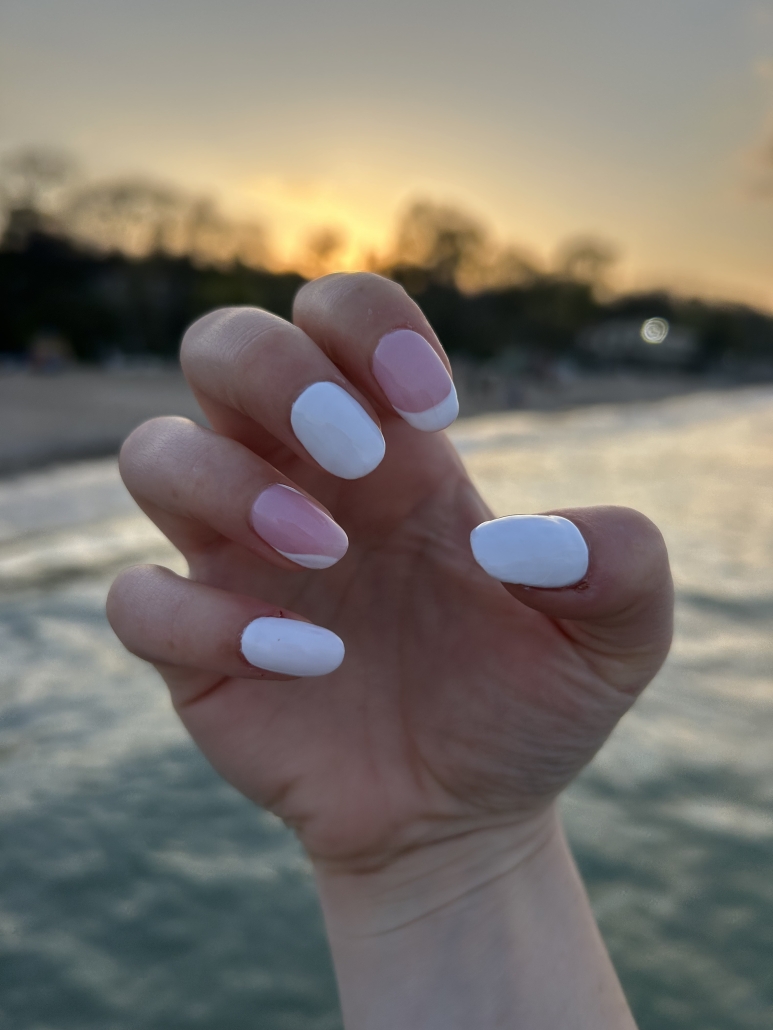 One of my favorite things about these nails is how versatile they are! A lot of the time, I find a nail design that I like, but it is very out of place for the event I'm going to or for the time of the year. White nails are always a great choice, but plain white nails with no design can get boring and repetitive. These nails have an adorable design and are a color that's perfect for any occasion or outfit!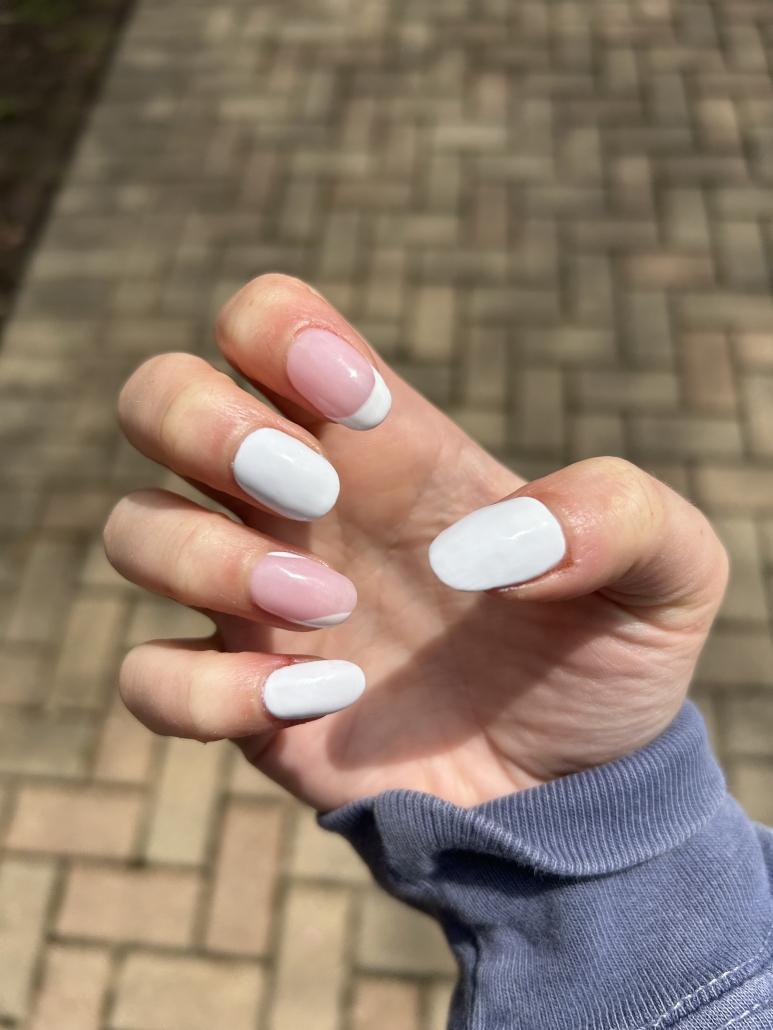 I got these nails for the summer time, because white is always a classic summer color. I also got these nails with the intention of wearing them to work, as they are cute, but not overly flashy and distracting. These nails would also be great for vacations or even for the wintertime!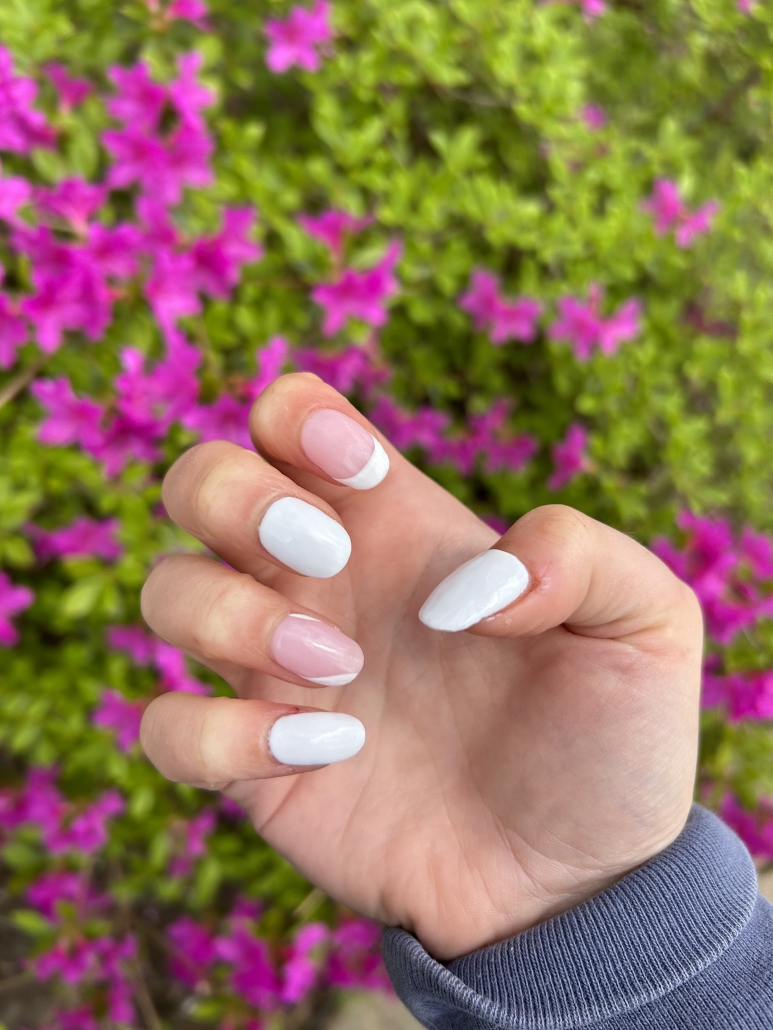 These nails are super easy to recreate! I chose to make these nails an oval shape, as my nails were pretty short when I did them. Oval is a great shape for shorter nails as it gives the illusion that they are longer. You can pretty much do any shape with these nails though. If your nails are longer, consider doing a coffin shape. If you are looking for how to create coffin shaped nails, check out How To Shape Coffin Nails On Natural Nails.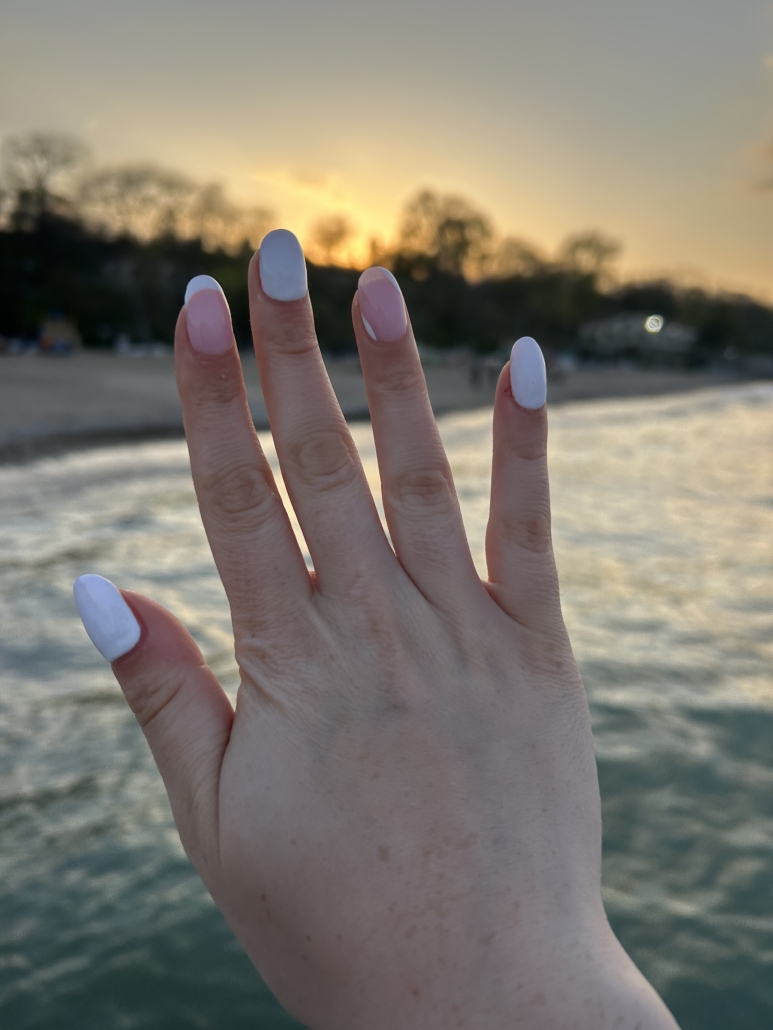 To recreate these white nails, you will need a light pink base color and a white color. You will also need an extra thin brush. I chose to use a light pink base coat, as I think that it compliments the white nicely. Using a true nude base coat is also an option.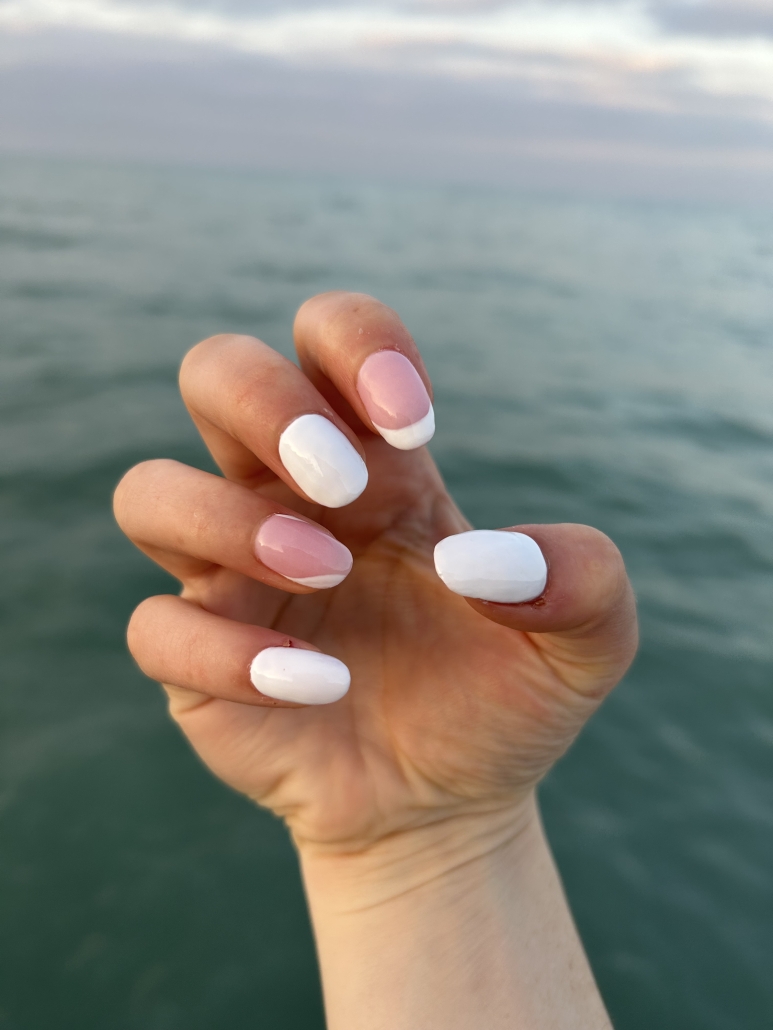 To start, paint your light pink base coat on your index and ring finger. Paint two white coats on your thumb, middle, and pink finger. Let the light pink base coat completely dry. Next, with your extra thin nail polish brush, paint on a French tip on the index finger. On the ring finger, paint a line on the bottom left corner and top right corner of the nail. Finally, finish with a top coat and you are done!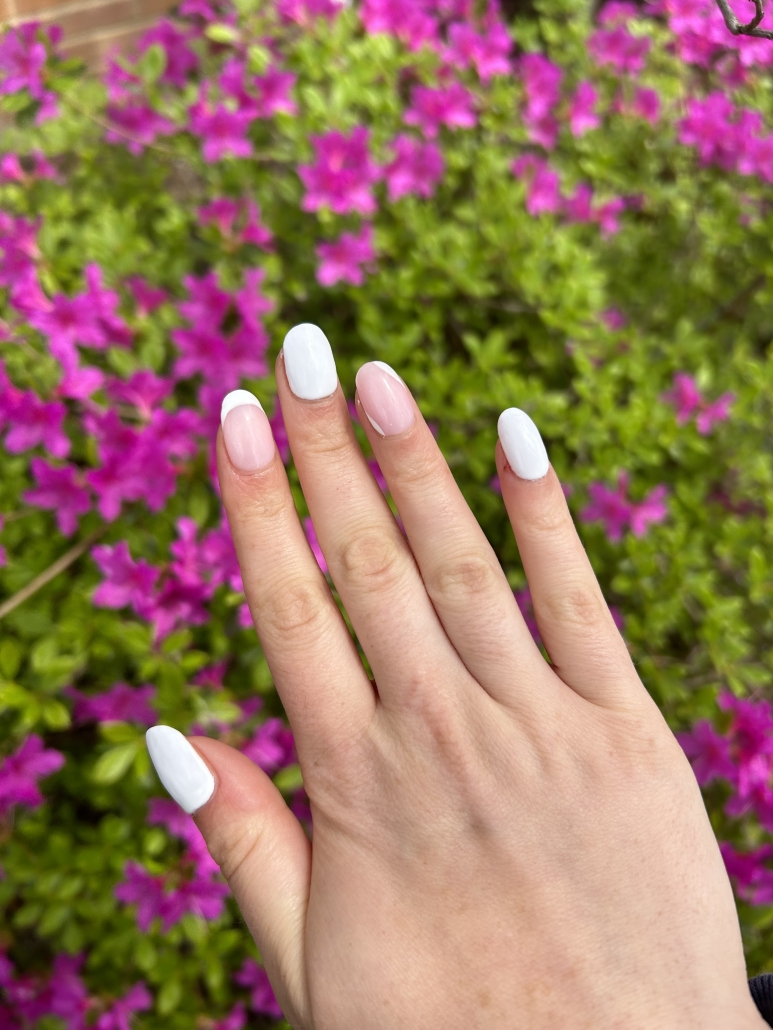 If you really like the French tip, you can also extend the amount of French tips on these nails. For instance, you can make your middle and pinky finger also French tips. I hope that you love your new adorable nails!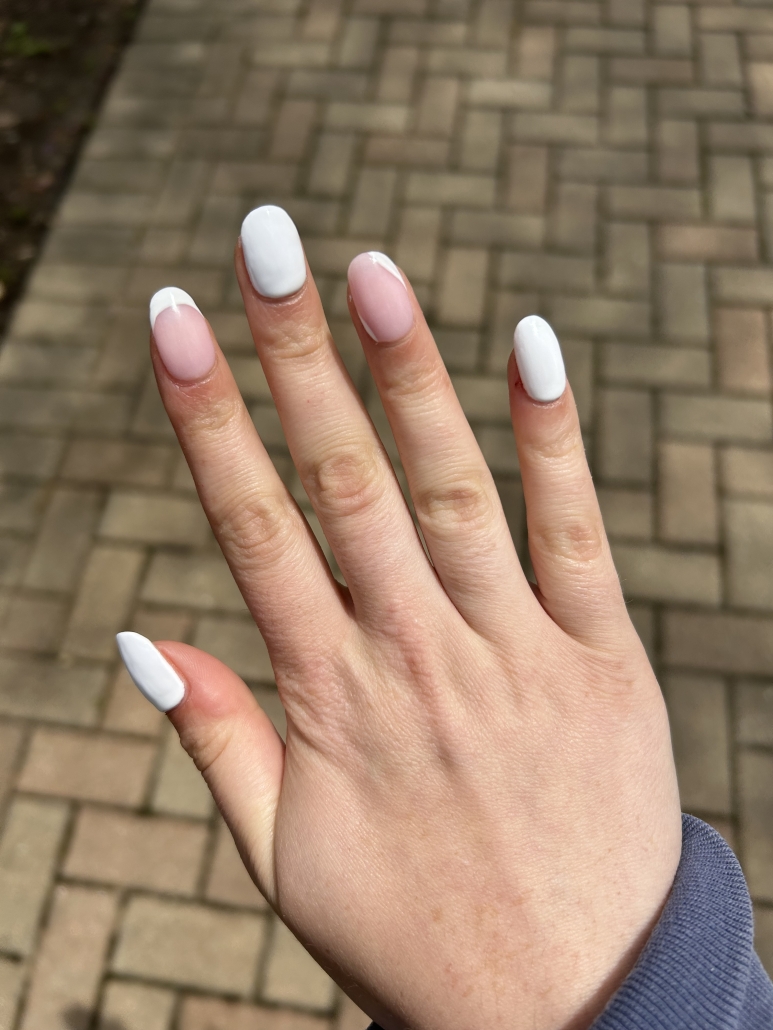 https://vibrantguide.com/wp-content/uploads/2023/05/IMG_9562-scaled.jpeg
2560
1920
Anna
https://vibrantguide.com/wp-content/uploads/2019/01/logo2.png
Anna
2023-05-09 19:47:16
2023-05-09 19:47:16
Short White Nails Simple Design