Lavender Nails Design Idea With White And Silver Swirls

These lavender swirl nails are so cute, beautiful, and perfect for any occasion! With a hint of sparkles, and a cheerful purple color, these nails are absolutely perfect!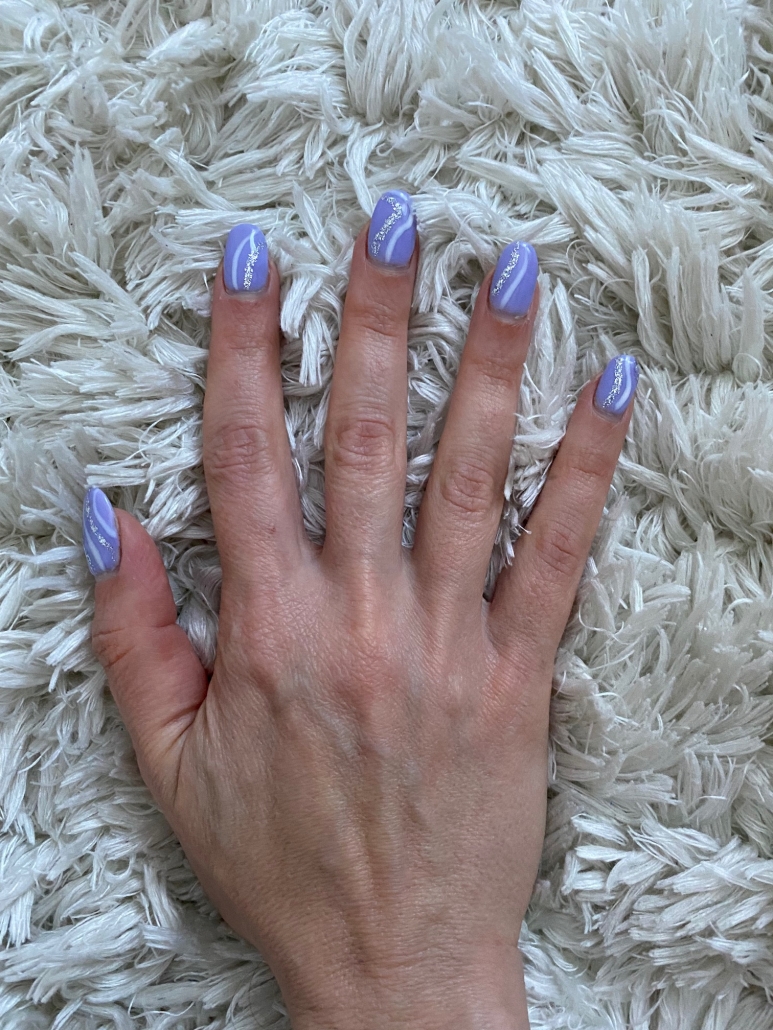 This purple swirls nail look is created by first painting on a lavender base coat. Then, take a thin nail polish brush and paint on a white swirly line. Finally, take a sparkly color, and paint on a sparkly swirly line! That's all you need to do to create this amazing look.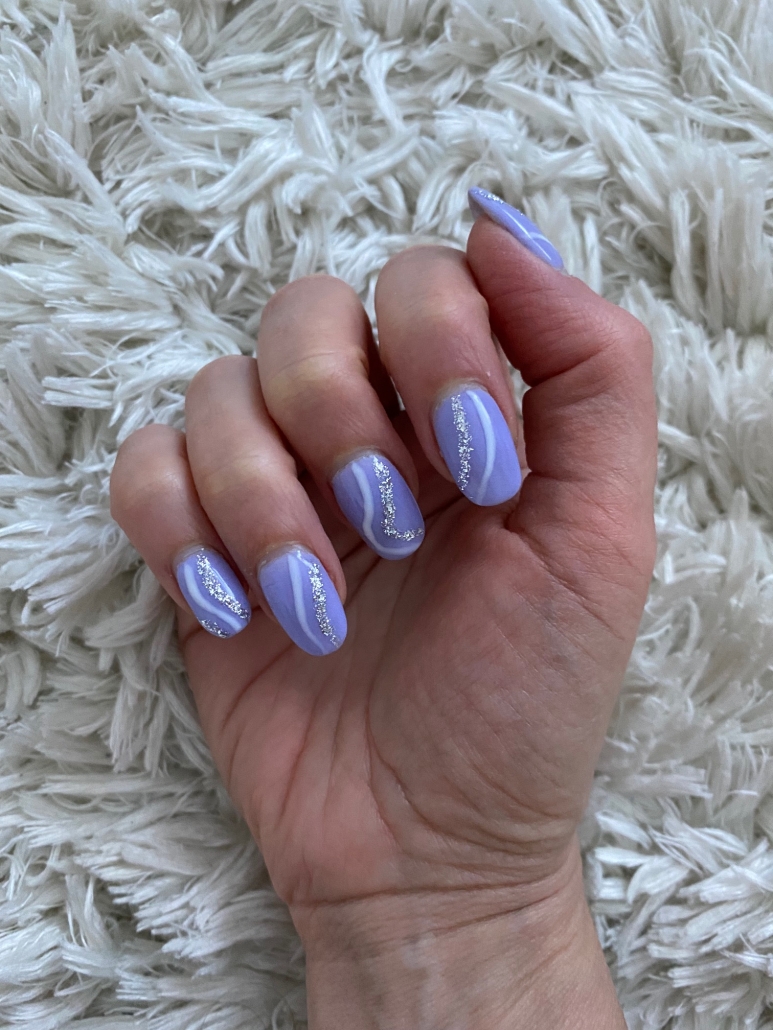 Anyone can create this purple swirls nail design from home! All you need is a thin nail polish brush to create the swirls. The swirls do not have to be perfect, as they are simply swirly lines. You do not need much nail painting experience to recreate this look!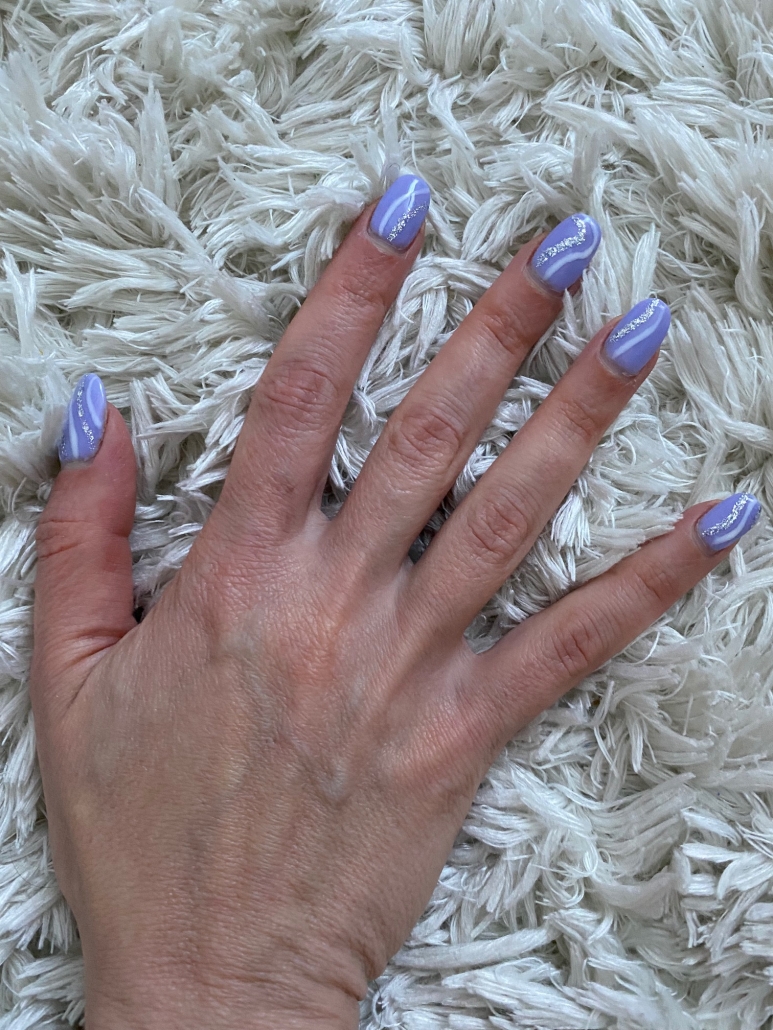 These lavender swirl designs are perfect for any occasion. The sparkly hint makes these nails stand out, so they are perfect for a photoshoot. If you are going on vacation and want a cheerful set of nails, these designs are perfect! In addition, the lavender color is perfect for winter, but of course these nails can be worn any season. These nails would go great with a dress for a party or a fancy event, as they look classy and absolutely beautiful. These nails would go great anywhere!
There are so many different things you can do with these lavender swirl nail designs! You can change up the lavender color to be practically any color. You can make the nails pink, yellow, or any other color for a completely different look. In addition, you can change the swirls to just be on one or two fingers. You can even change up the colors of the swirls! You can make one of the swirls black or any other color, or make both the swirls sparkly. This lavender swirls nail design is so versatile.
Whether you want a wintery nail design, or you want the perfect nails for your vacation photoshoot, this lavender nail design is the perfect look for you! Easy to make, versatile, and absolutely gorgeous, you will love these nails!
https://vibrantguide.com/wp-content/uploads/2021/11/purple-nails-swirls-design-2-rotated.jpg
2016
1512
Anna
https://vibrantguide.com/wp-content/uploads/2019/01/logo2.png
Anna
2021-11-29 21:56:21
2021-11-28 21:56:44
Lavender Nails Design Idea With White And Silver Swirls