Light Blue Nails Ring Finger Design With Simple Swirls

These light blue nails with a swirly design on the ring finger are perfect for any occasion. They are simplistic, cheerful, and have a beautiful sparkly accent! You will absolutely love these nails!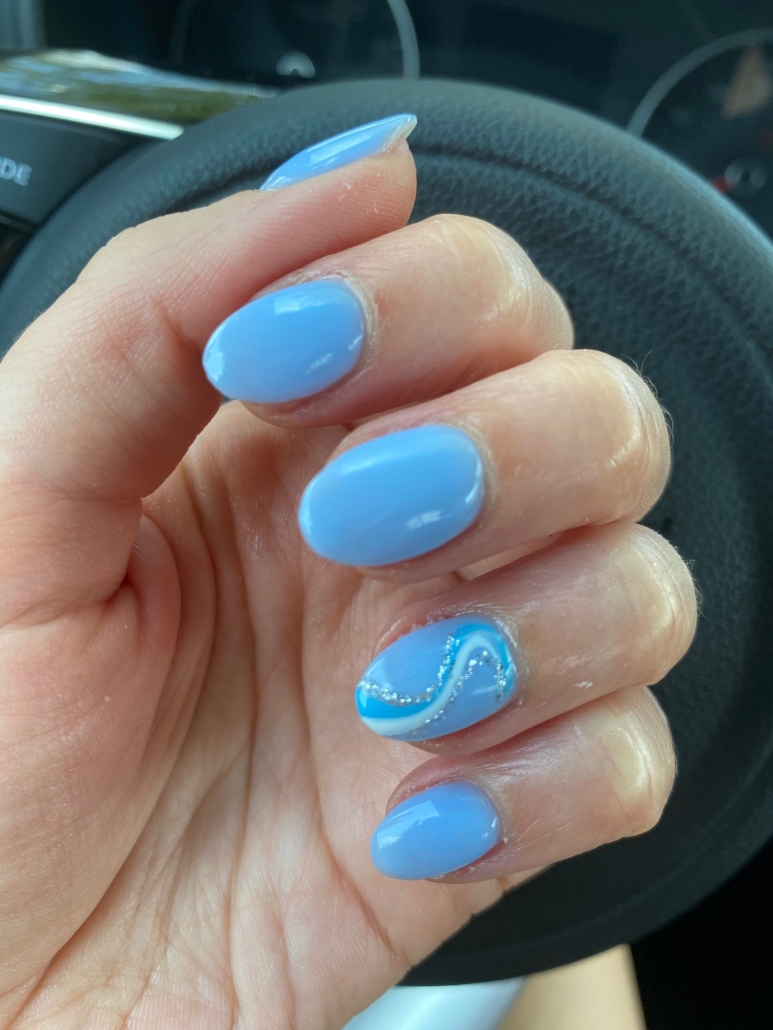 This blue swirl nail design is so easy to make. Anyone can create this look with little experience. To create this swirl nail look, start by painting on a blue coat on all of your nails. Next, take a shade of blue that is slightly darker, and take a thin nail polish brush and paint on a wavy line. Then, take a white color, and paint on a white line. Finally take a sparkly color, and paint 2 lines. Paint each line on the outside of the two colors. These swirls do not have to be perfect! Anyone can create this beautiful nail look from home!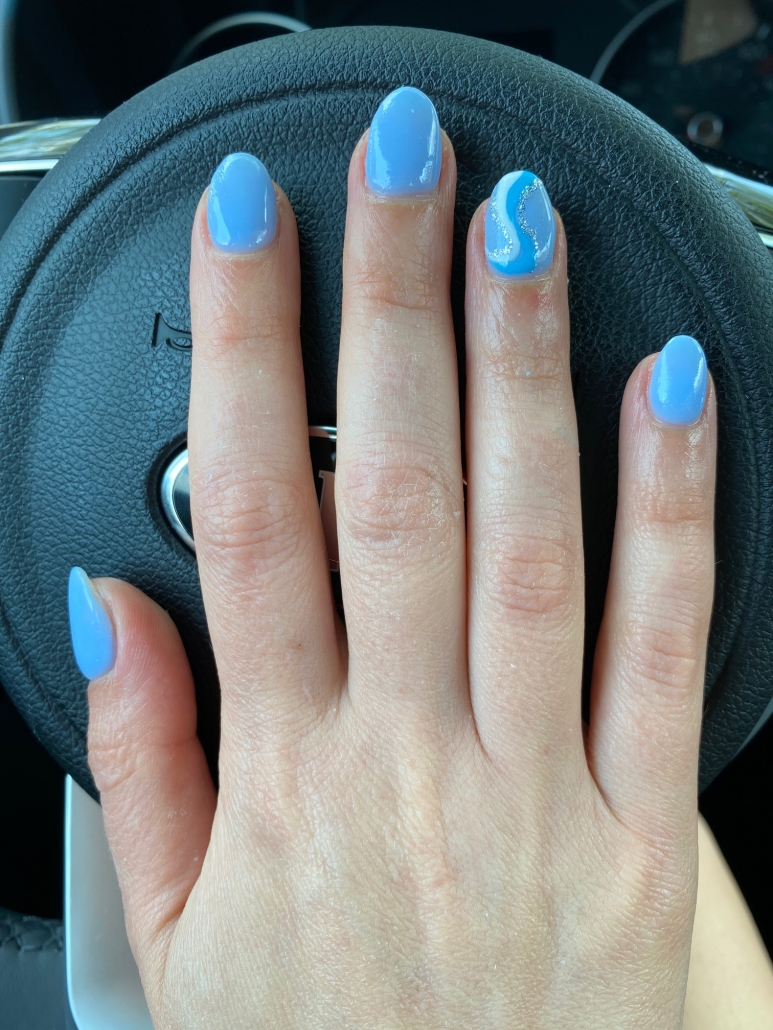 These nails are perfect for any occasion! As they are very simple, you can wear these nails absolutely anywhere. They are perfect for any season, but the blue is great for winter! In addition, these nails are perfect for a vacation photoshoot. They are cheerful, and the sparkly swirly accent really adds a nice touch for photos. You can wear these nails absolutely anywhere.
You can do so many different things with these nails. You can switch the blue color to practically any color. You can paint your nails pink, yellow, red, green. orange or any other color. In addition you can add the swirl accent to multiple fingers or even all of them! You can also switch the colors of the swirls up. For a more dramatic look, add a black swirl, or a dark colored swirl. There are so many different things that you can do with these nails!
These nails are great for any occasion, from going on vacations, to taking an amazing photoshoot. You will love these blue swirly nail designs!
https://vibrantguide.com/wp-content/uploads/2021/11/ring_finger_nail_design-rotated.jpg
2016
1512
Anna
https://vibrantguide.com/wp-content/uploads/2019/01/logo2.png
Anna
2021-12-01 22:47:44
2021-11-28 22:17:27
Light Blue Nails Ring Finger Design With Simple Swirls