Leaf Nail Designs – Simple Leaves Nail Art Idea

This leaf nail design is so cheerful, cute, and perfect for any occasion! Using primarily pink and white with a leaf accent, you will absolutely love this nail design!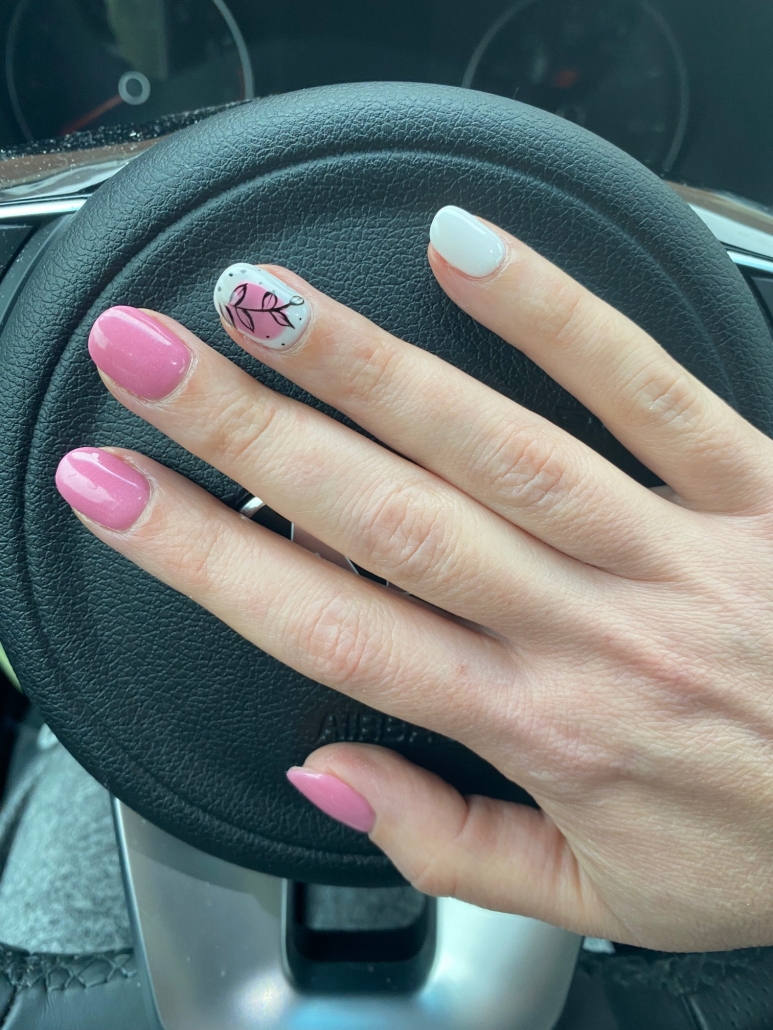 This leaf pink and white nail design is so cute! On the thumb, index finger, and middle finger, paint on a light pink color. On the pinky, simply paint a white color. On the fourth finger, start by painting a white base coat. Then, take the light pink color and paint the middle of your nail with that. Next, using a very thin nail polish brush, paint on the leaf using black. Finally, paint on small black dots surrounding the leaf. This beautiful nail design will look great!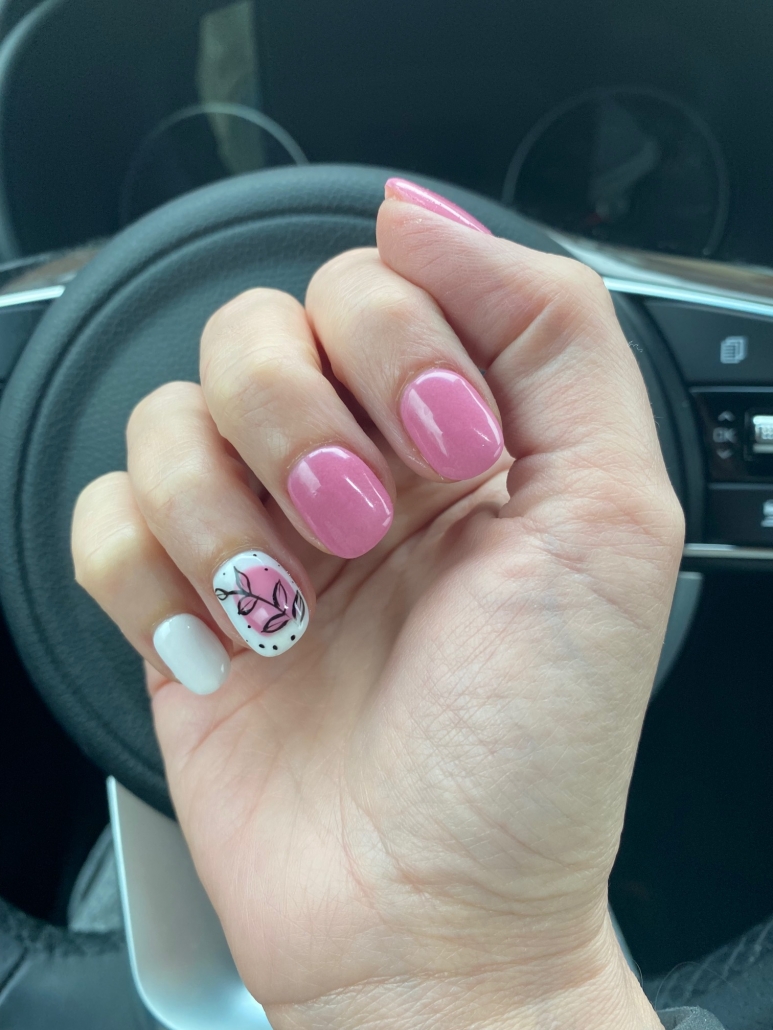 This leaf nail design is perfect for any occasion. As they are not too flashy and do not have super bright colors, these nails can be worn anywhere! These nails are perfect for the spring as they have more pastel colors, but of course they can be worn any season. They are great for a vacation as they are cheerful and unique, or for a picnic. These nails are great for anything!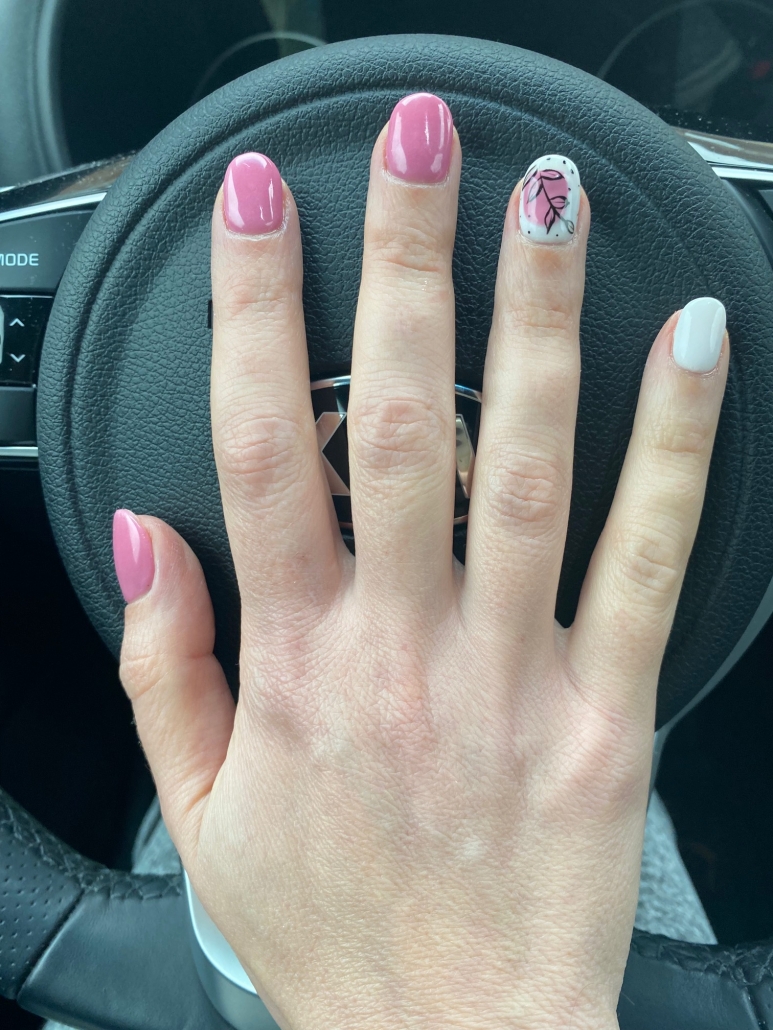 This nail design is relatively easy to create! As the design is only on the fourth finger, it will not take too long to do these nails. To draw on the leaf, you simply have to use a very thin nail polish brush. Other than that, you just paint these nails as usual! You can do these nails from home!
These beautiful pink and white nails are very versatile and the design can easily be changed. Instead of doing pink and white as the primary colors, you can do blue, green, red, orange, yellow or any other colors! In addition, you can do more than two colors. Or you can keep the nails all one solid color. Also, you can add the leaf design to more than one finger. In addition, you do not have to keep the leaf black. For a more flashy look, you can do a bright color like hot pink, and then paint on the leaf using white. There are so many different things that you can do with these nails!
You will absolutely love this beautiful, simplistic, white and pink leaf nail design. Whether you are going on vacation or just want a cheerful look, these nails will be perfect for you!
https://vibrantguide.com/wp-content/uploads/2021/11/leaf_nail_design-2-rotated.jpg
2016
1512
Anna
https://vibrantguide.com/wp-content/uploads/2019/01/logo2.png
Anna
2021-11-28 21:44:24
2021-11-28 21:44:24
Leaf Nail Designs – Simple Leaves Nail Art Idea