French Manicure With Light Pink Tips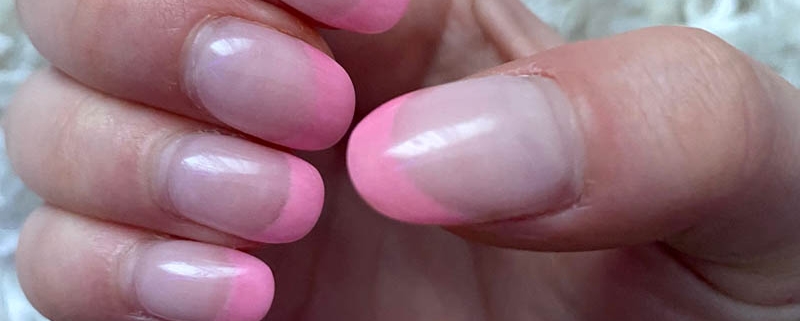 This beautiful French manicure with light pink tips is absolutely stunning and perfect for any occasion! You will loves these gorgeous French nails!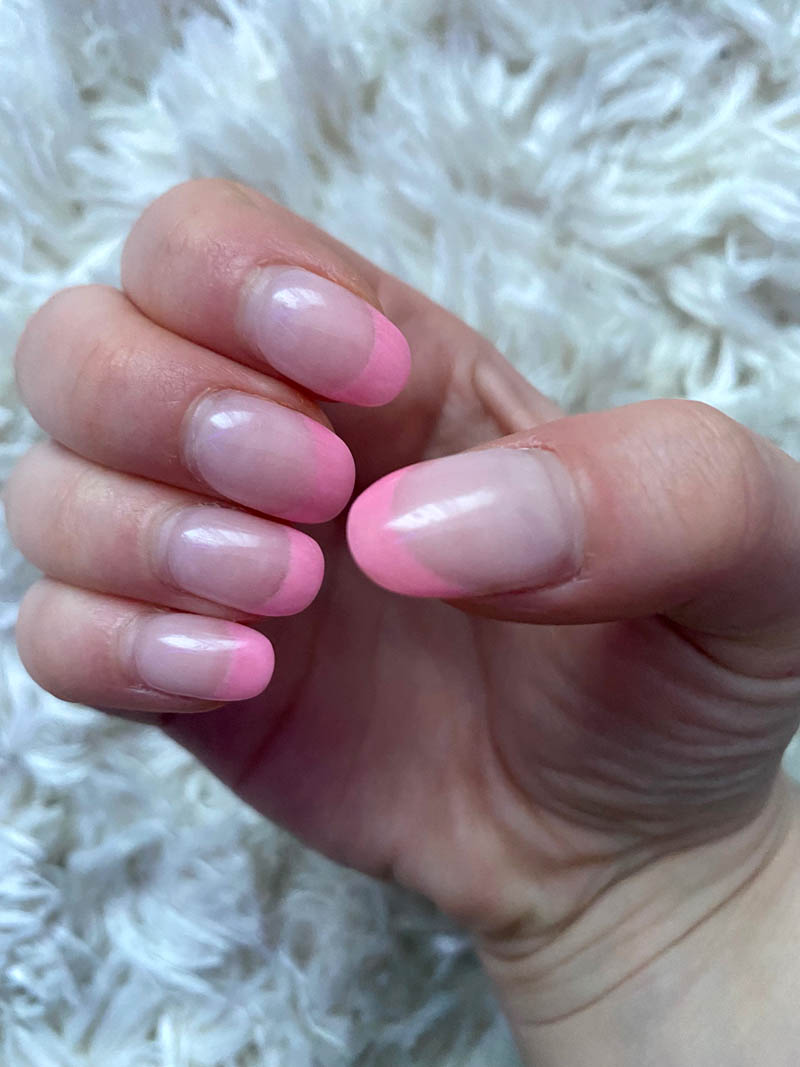 These light pink French nails are so easy to recreate, and perfect for shorter nails! Additionally, you can choose any shape for these nails! I chose "squoval", a cross between round and square nails. Coffin shaped nails and long oval shaped nails also look good with this design! To get started, choose a nude color to paint on the base. It's best to do a classic nude rather than a nude with pink undertones to avoid drawing out the look. Make sure that the nude base completely dries before adding the pink tips to avoid smudging and mistakes.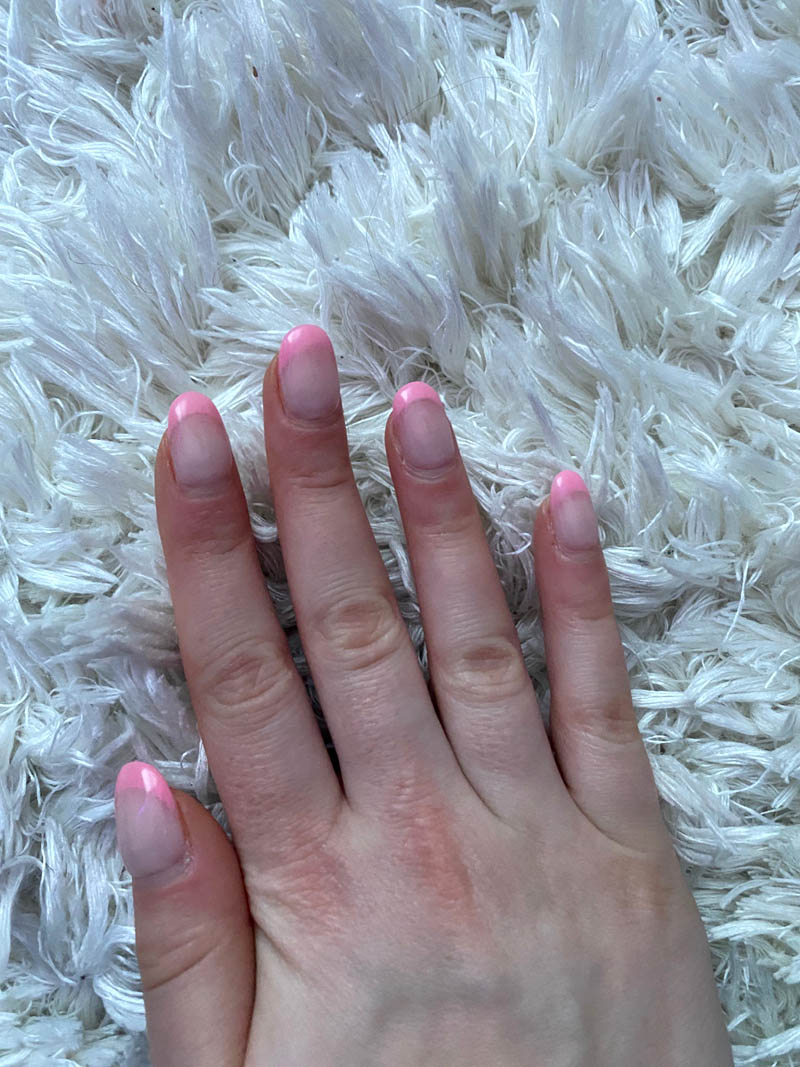 To create the tips, pick out a pastel pink color. There are two ways to add the tips. Firstly you can use an ultra thin nail polish brush and carefully add the tips. To do this, make sure you have steady hands and start at the top and work your way to the bottom. If you are less skilled at designs you can get nail tape. This nail tape is perfect for creating nail designs, and you can get it on Amazon. Place the nail tape 3/4 of the way up your nail, and then paint on the pink nail polish. Once it's completely dried, remove the tape. Personally, using nail tape is the easiest way for me to achieve a perfect French manicure!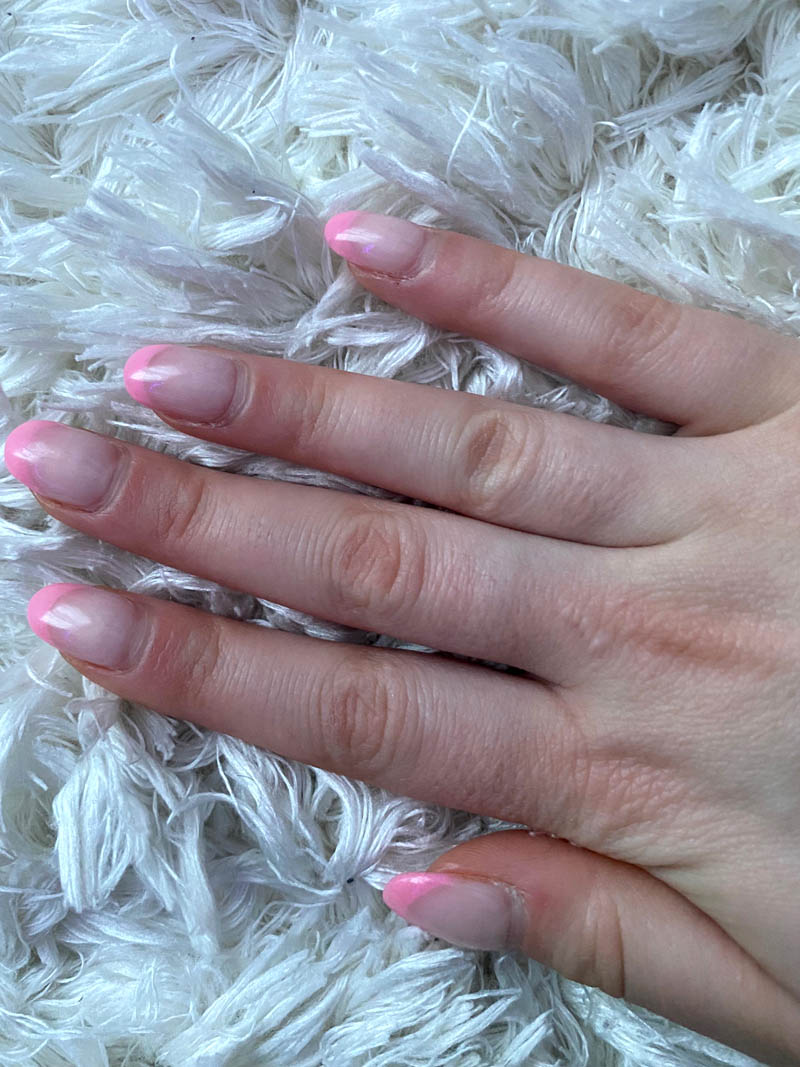 These gorgeous French nails with pink tips are very versatile! You can wear these pink nails to school or work, as they are not too flashy but still fun! Additionally the light pink color is perfect for spring or summer! It will add to any outfit, and go with practically everything! Additionally, this nail look is perfect if you don't have long nails. I usually get French manicures a few weeks after I completely cut my nails, as they are growing. If you have very long nails, you just have to extend the length of the tips.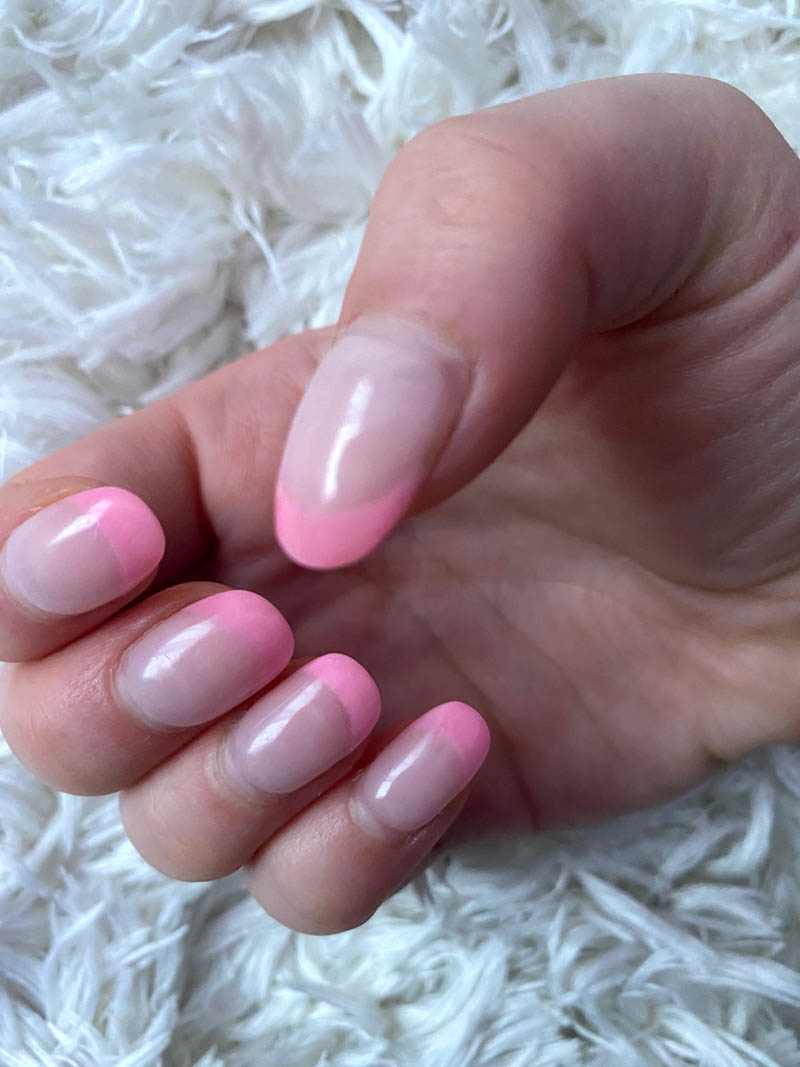 There are so many different ways to get creative with these adorable French nails with light pink tips! Firstly, you can change up the color of the tips. For a more dramatic look, you can choose to use hot pink, or you can use different pastel colors such as light blue or pastel yellow. You can also choose to paint a few nails a solid color and then a few nails with French tips. For instance you can paint your thumb, middle finger, and pinky a solid pink and then add the French tips to the index and ring finger. You can also use a white rather than nude base to add a greater contrast between the tip and the rest of the nail. The possibilities are endless!
Whether you are looking for the perfect nails for school or work, or are looking for the perfect summer and spring nails you HAVE to try this beautiful French manicure!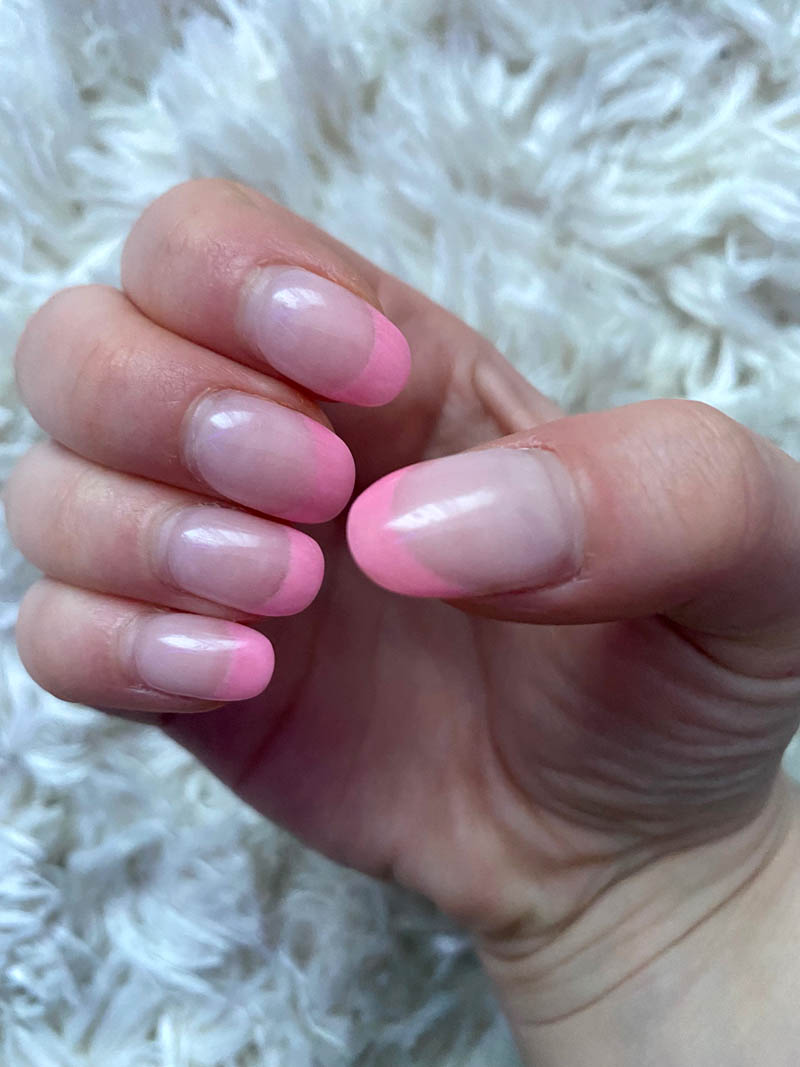 https://vibrantguide.com/wp-content/uploads/2022/05/french_nails_pink_tips-1.jpg
1067
800
Anna
https://vibrantguide.com/wp-content/uploads/2019/01/logo2.png
Anna
2022-06-15 11:00:00
2022-06-13 20:13:32
French Manicure With Light Pink Tips