Light Purple Nails Design With Flowers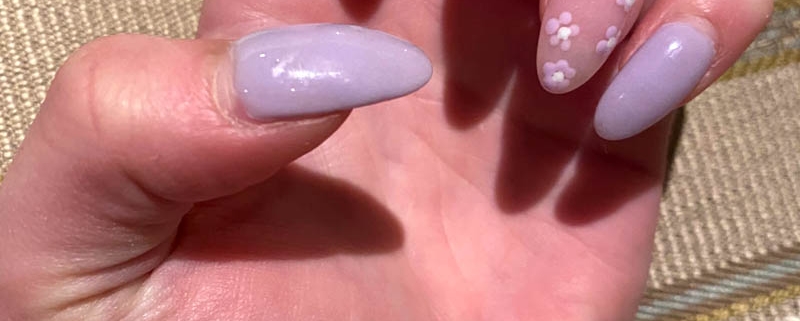 These light purple nails with adorable flowers are the PERFECT nails for spring and summer! You are sure to love these cheerful nails!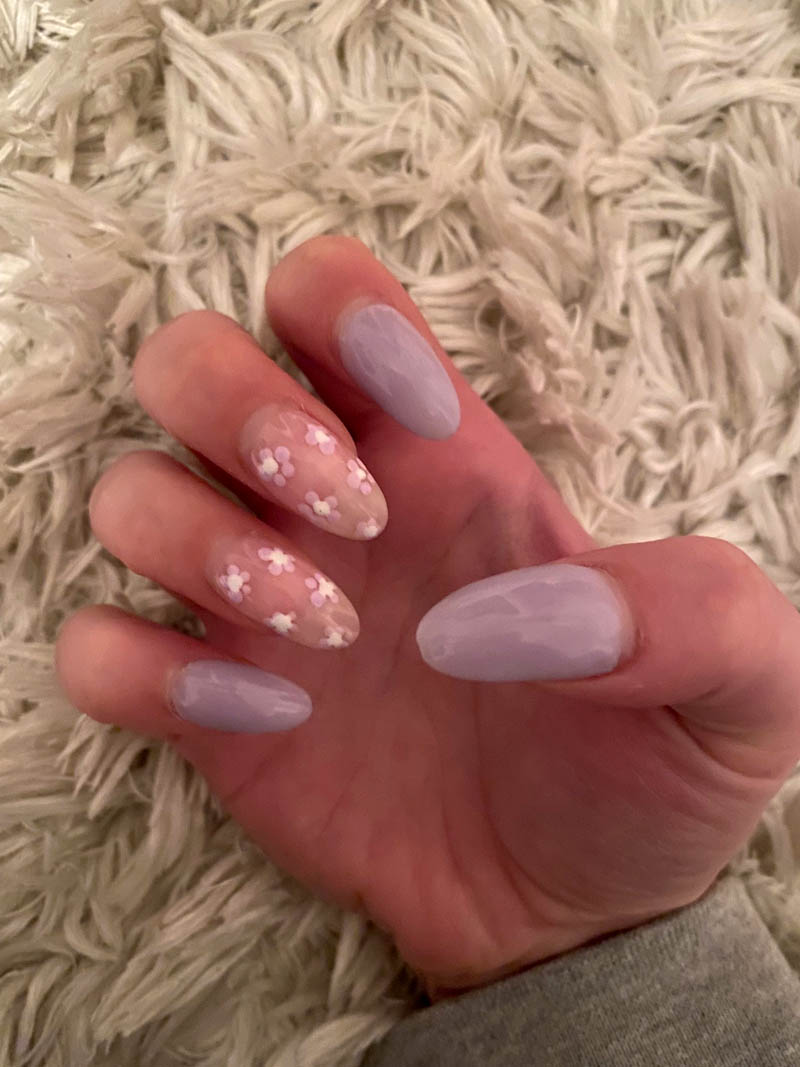 These gorgeous light purple nails with flowers are easy to recreate! Firstly, you are going to paint on a light purple color on your thumb, index, and pinky finger. After that you are going to take a clear color and paint it on your middle and ring finger. You can also use a nude color rather than a clear color, but personally I liked the clear look the best. Make sure your nails completely dry before starting the design to avoid smudging.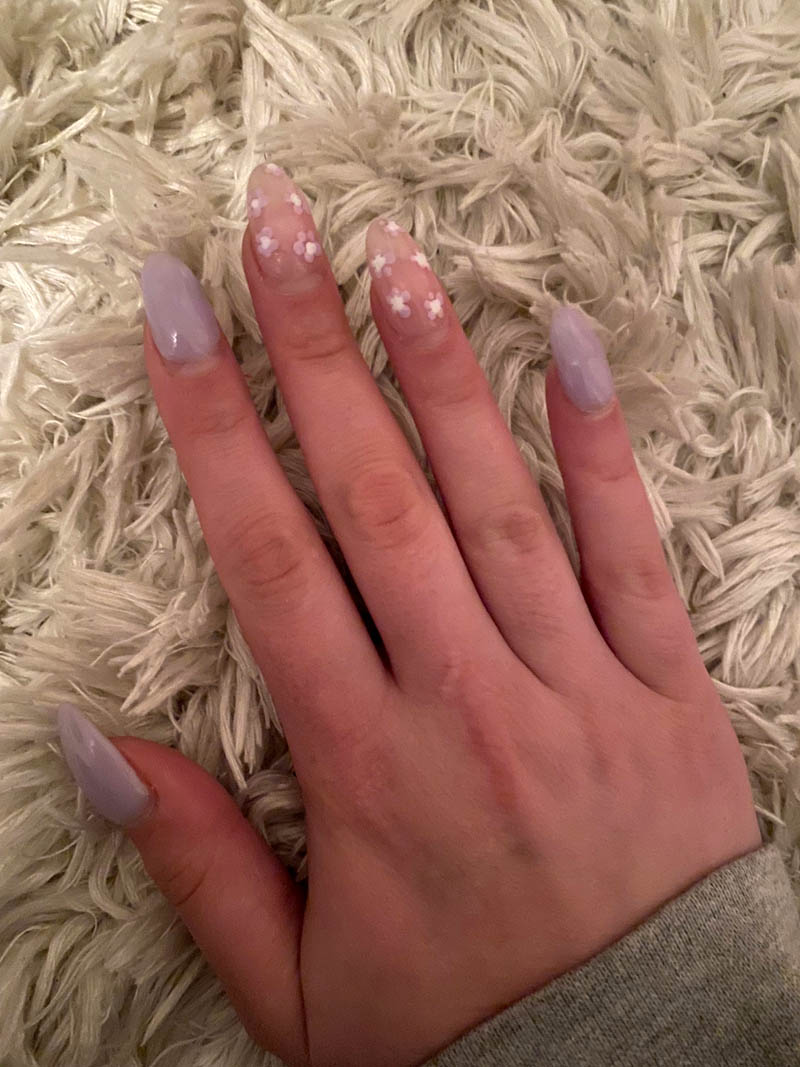 Then, you are going to take an ultra thin nail polish brush to paint on the flowers. Although the flowers look complex, there is a simple trick to them. The flowers are really just circles all placed closely together. To start, paint about 5 dots all in a circle in the light purple color. Create 4-5 of these dot clusters and let the polish completely dry. Next, take a white color and paint a singular white dot in the middle. Finally, go over with a clear top coat and your done!
These pastel purple nails with adorable flowers are absolutely perfect for the spring and summer! The colors are perfect, and the flower designs are so cheery! These nails would look great in a spring photo shoot! Additionally, these nails are perfect for vacations! They are fun and cheerful, and the flowers add a beautiful touch! You can pair these nails with a pastel sundress or a flowy skirt for an adorable look!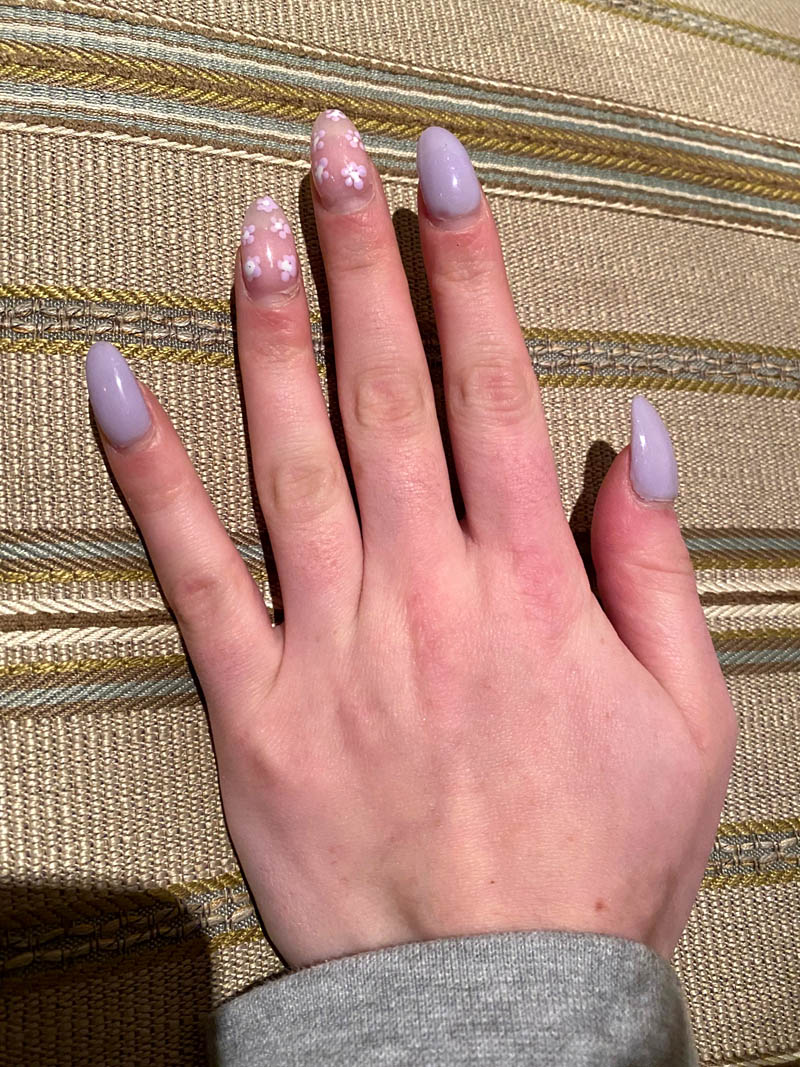 There are so many different ways to get creative with these light purple flower nail designs! Firstly, you can change the colors all togethler. For instance instead of light purple, you can do a pastel pink or yellow. You can also change up the color of the flowers such as making them light blue or completely white. If you want to make these nails even more cheerful, you can add a layer of sparkles over the flowers. This will really help add some shine! You can also change up the number of nails with a flower design. For instance you can make all your nails have flowers, or only have your ring finger have the flower design. If you want to give the flower design a different appearance, you can make the base of the design white or even light purple!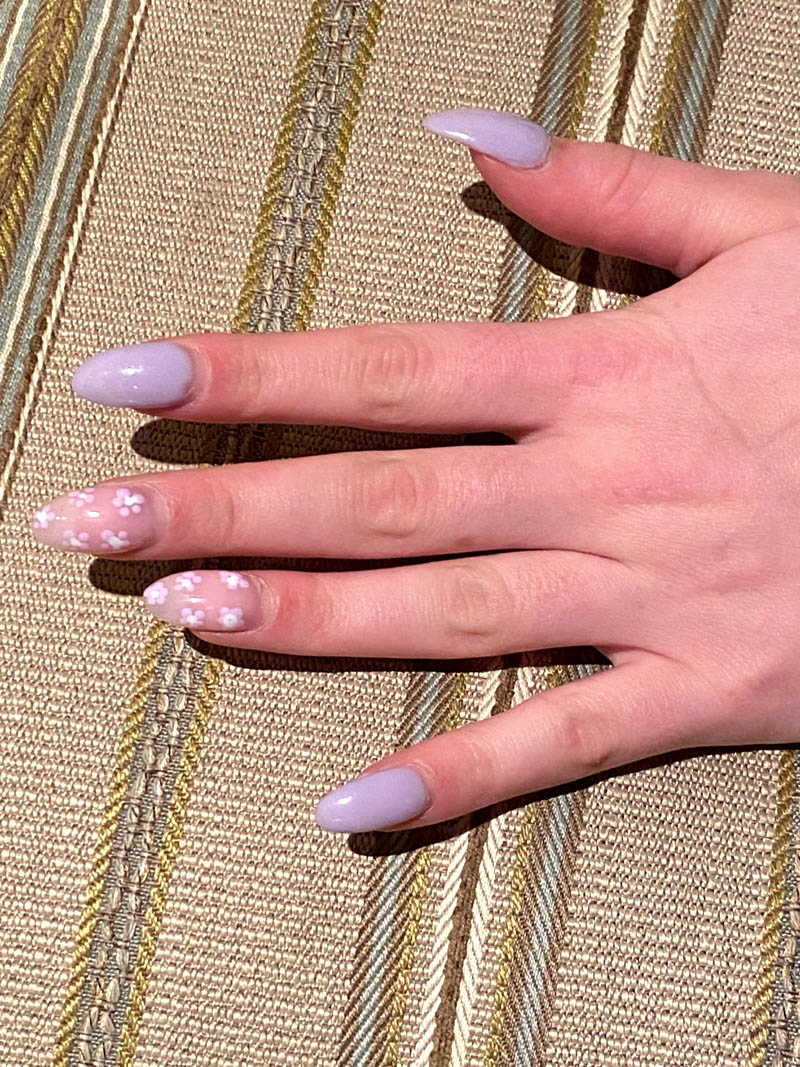 These nails are SUPER CUTE and so cheerful! You have to try these nails for spring, summer, or your next vacation!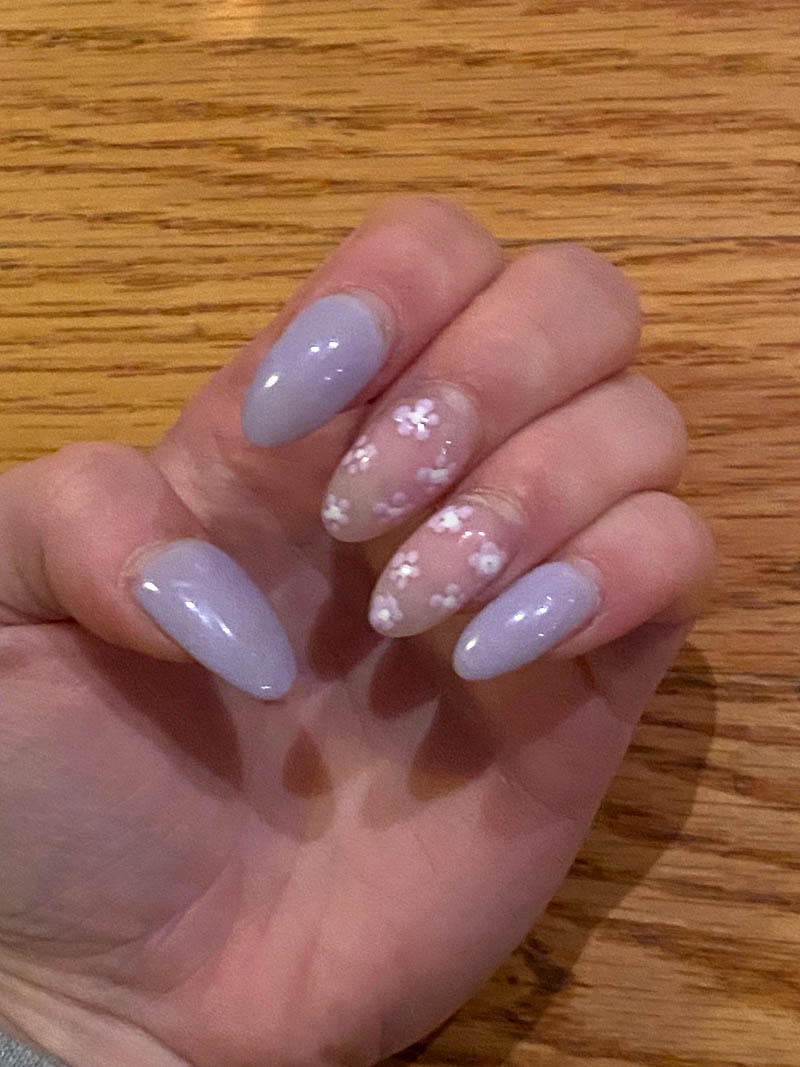 https://vibrantguide.com/wp-content/uploads/2022/05/purple_nails_flowers_design-3.jpg
1067
800
Anna
https://vibrantguide.com/wp-content/uploads/2019/01/logo2.png
Anna
2022-06-14 17:00:00
2022-06-13 18:08:58
Light Purple Nails Design With Flowers