Purple Summer Nails Design With Flowers

These cheerful purple nails with cute little flowers are absolutely adorable and the perfect look for spring or summer! They are so fun and make for a super cute nail design!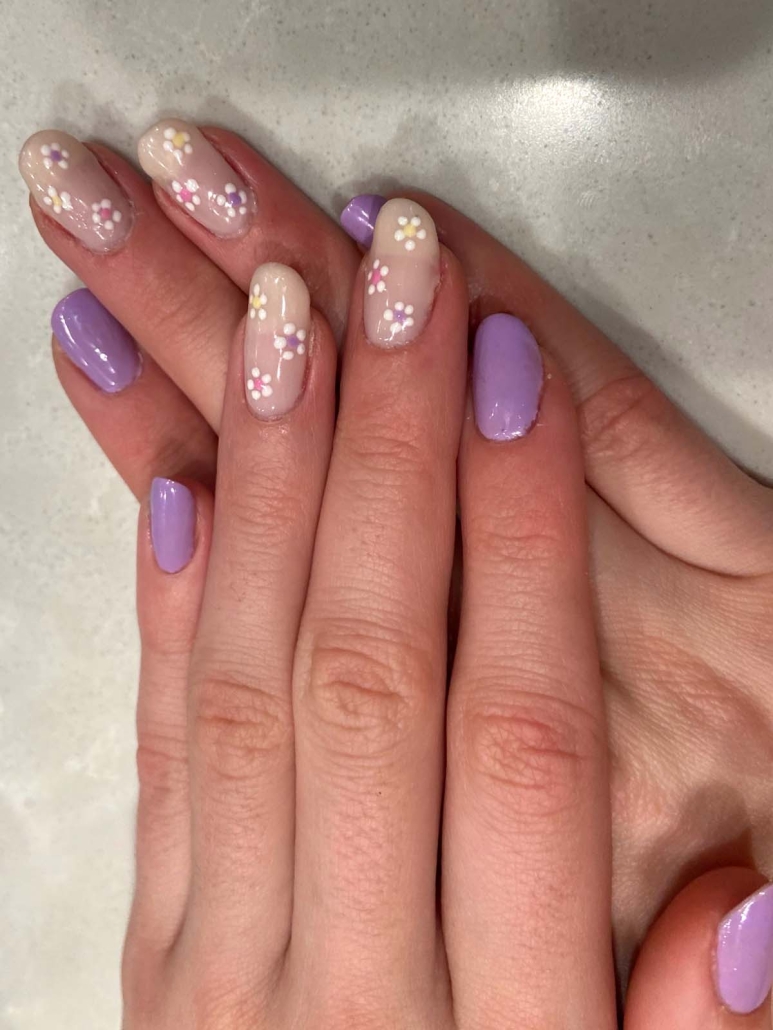 If you are trying to decide which summer or spring nails to get, these nails are absolutely perfect! The purple is such a fun and cute color, and the flowers are so adorable! These nails would be perfect for a spring photoshoot or a summer picnic in a cute sundress.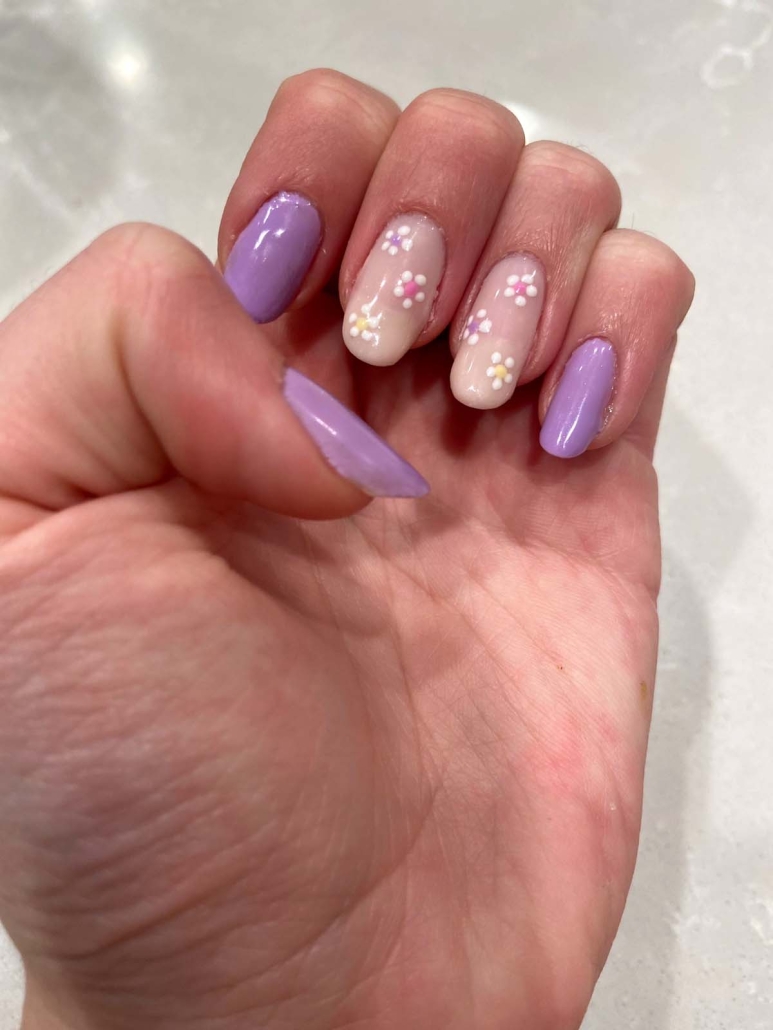 If you are going on a fun vacation for spring break, these nails would also be perfect! They would look great for bikini or white dress photoshoots and really have such fun and cute vibes.
If you want more spring break nail ideas, check out Spring Break Nail Ideas, Designs, and Colors.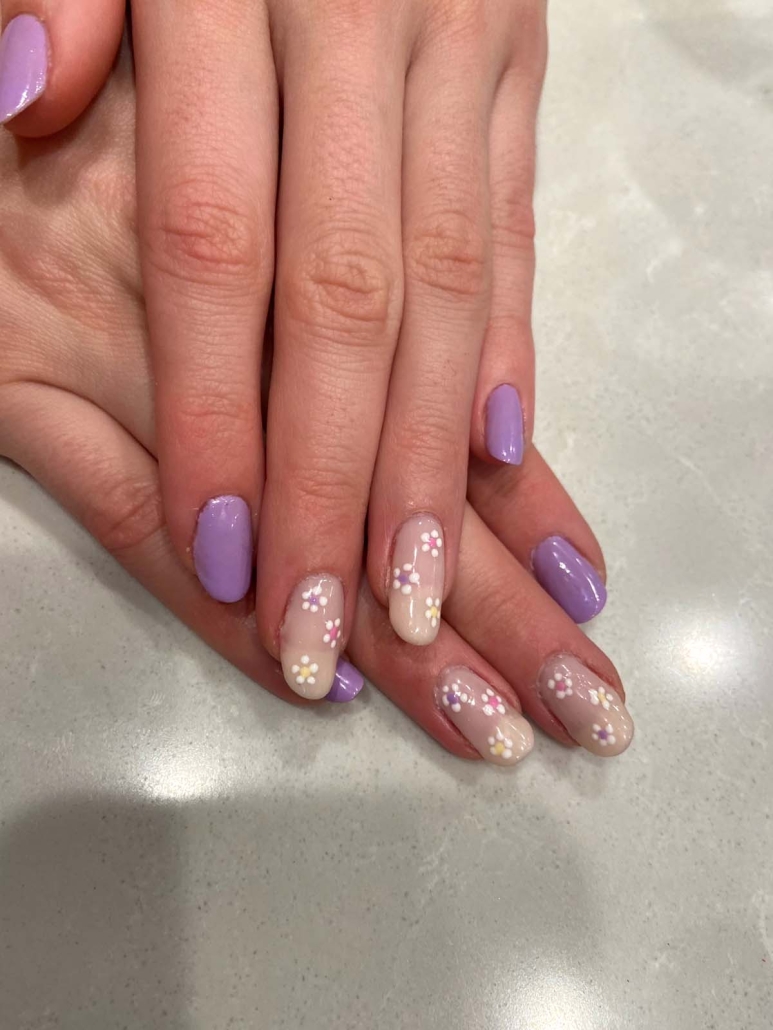 Despite their complex look, these nails are super easy to recreate! You just need a purple color, a nude color, a white color, a pink color, and a yellow color. You also need an extra thin brush to make the flower colors. I chose to do a true nude opaque color for the base, but you can also do a pink or white tinted base color.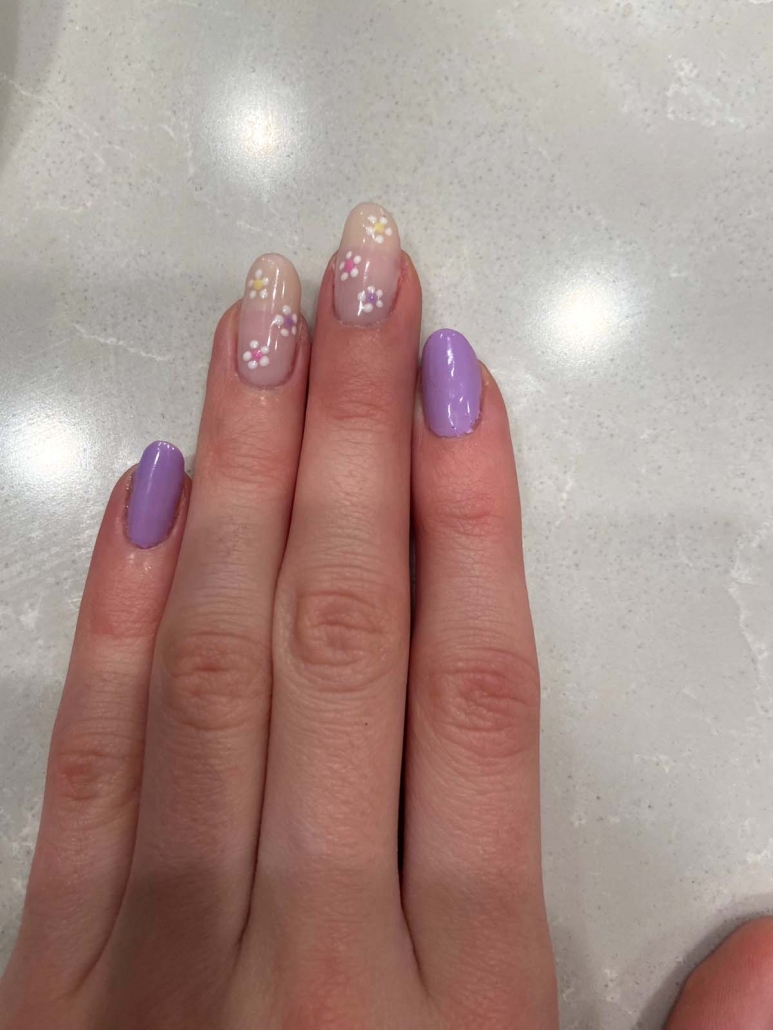 Start by painting on a purple base on the thumb, second finger, and pinky finger. Paint on your nude base on the third and ring finger. Let the nails completely dry. Next with the white, paint 3 clusters of 5 dots on each of the fingers. These dots will serve as the petals to the flowers. After those dots completely dry, add a center dot in the middle in pink, purple, and yellow. Finally, finish the look off with a top coat and enjoy your new nail look! Have a q-tip with nail polish remover near by if you make mistakes with the design.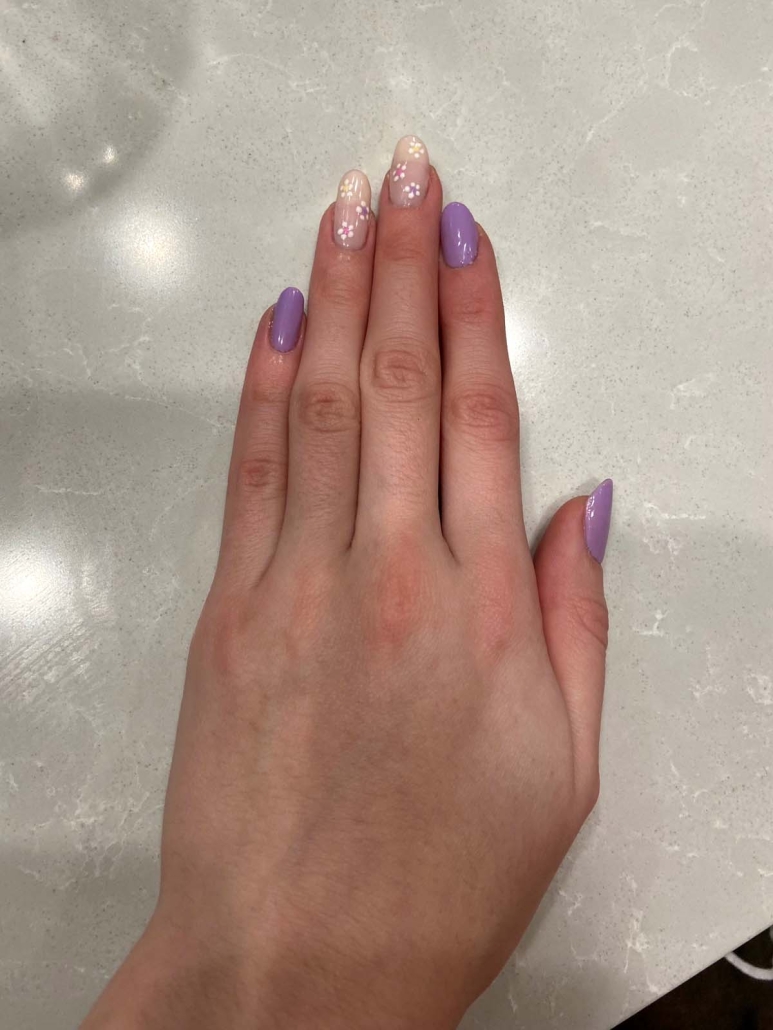 There are so many different ways to get creative with these nails! Firstly, if you aren't loving the purple, you can paint the base coat pink, blue, or anything that you can think of! You can also only choose to do the flower design on one nail, or you can do the flower design on all of your nails!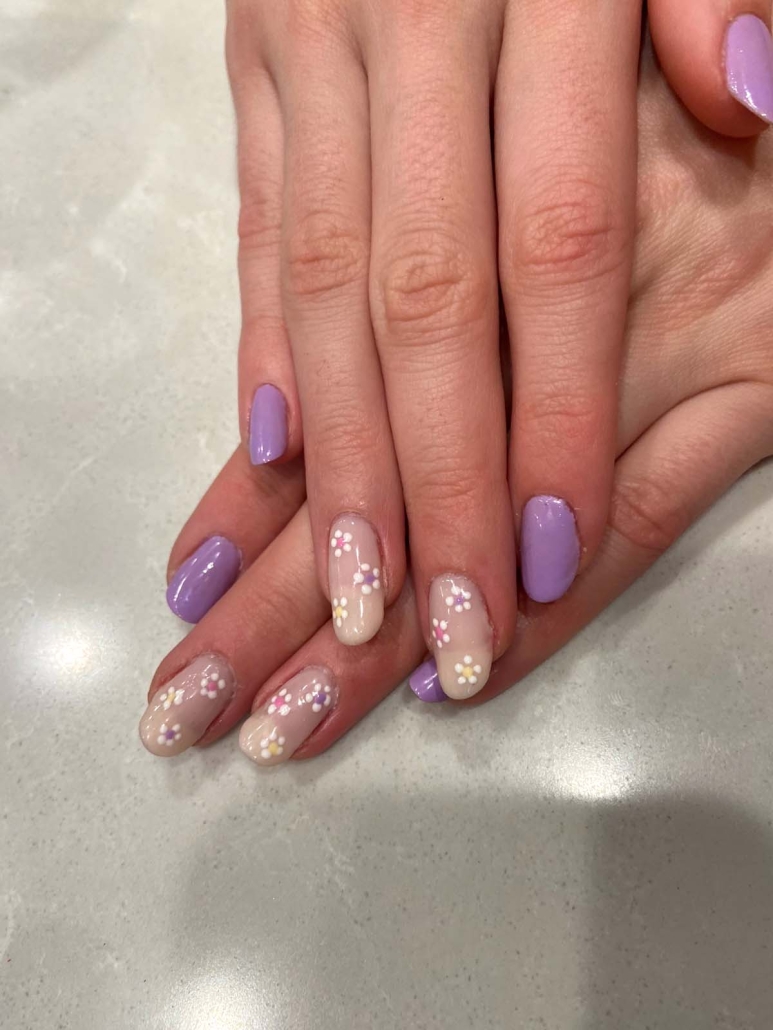 You can also change up the colors of the flowers. Rather than having white petals, you can do purple petals for a more uniformly purple look. You can also only do one bigger flower on each hand for a more minimalistic look. There are so many different fun things you can do with these nails, don't be afraid to get creative.
If you liked these nails, check out Spring Nail Ideas, Designs, Colors.
If your looking for more flower nail designs check out Flower Nails – Designs and Ideas.
https://vibrantguide.com/wp-content/uploads/2023/03/purple-summer-nails-design-4.jpeg
1600
1200
Anna
https://vibrantguide.com/wp-content/uploads/2019/01/logo2.png
Anna
2023-04-08 20:02:29
2023-04-09 20:55:49
Purple Summer Nails Design With Flowers