These coffin royal blue nails are super cute and look absolutely stunning! They are the perfect nails for fall, winter, or really any time of the year!
These coffin royal blue nails are perfect for the colder months of the year! Darker shades are super trendy in the fall and winter, and compliment winter outfits and looks. These nails could also look great if you have a winter vacation somewhere warm and near the water. These nails will look great in a beach photoshoot, and you will still get the darker tones for winter.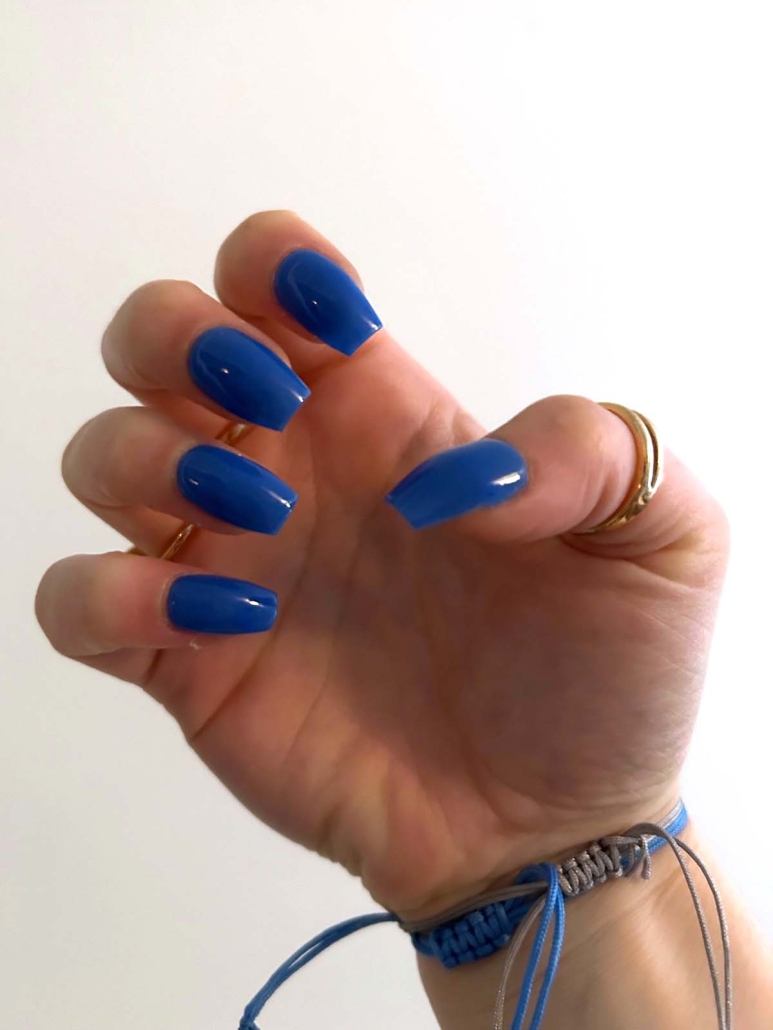 I chose to go with coffin nails for this look, as they compliment the dark blue color well and are super trendy. Coffin nails also look great in the winter time! To shape coffin nails, start by flatting out the top of your nails with a nail file. Then shape the sides at a slight inwards angle. This distinguishes coffin nails from simple rectangle or square nails. The inwards angle will give your nails the coffin appearance.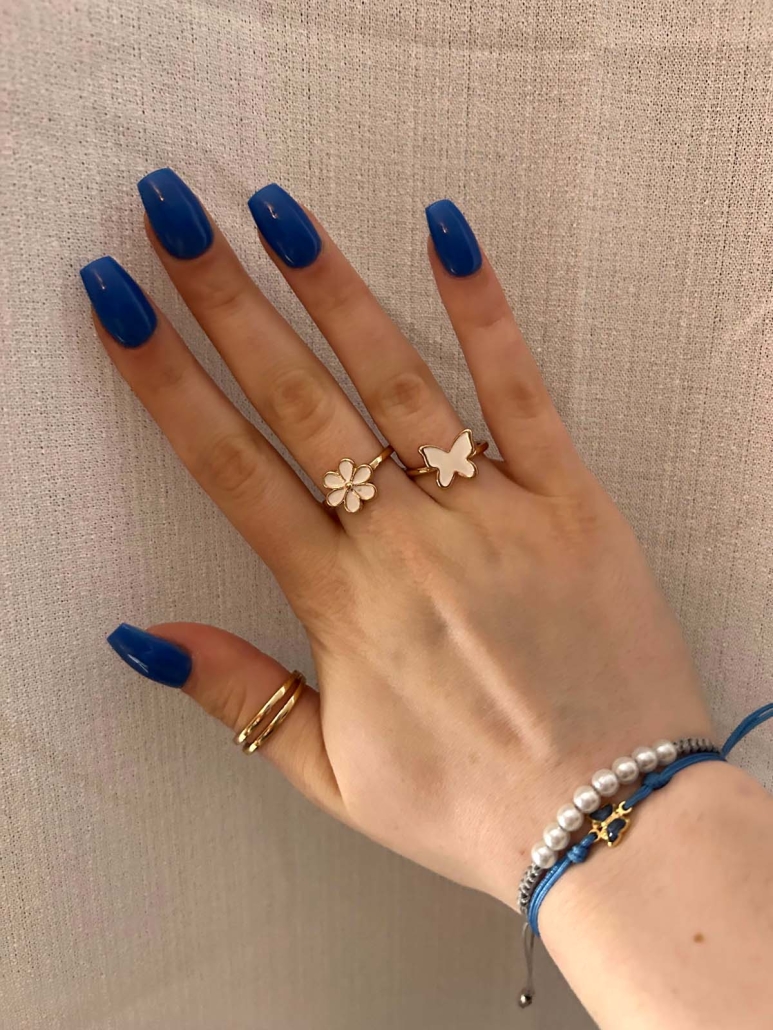 To make a coffin shape, it is typically easier to have longer nails since you have to file a considerable portion of the tops and sides of your nails. You can modify this by simply making a square shape with your shorter nails, or just by leaving them round.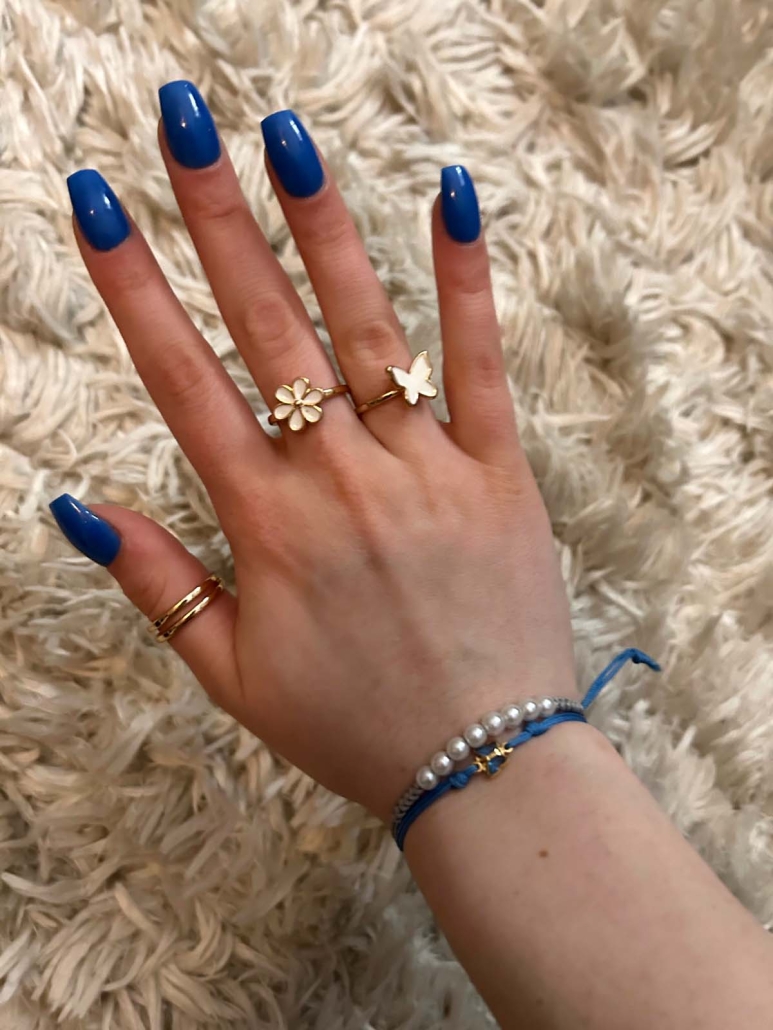 I chose to go with a few layers of nail polish to really get the dark blue color. Typically with dark blue nail polish, you will need a few shades to avoid any opaqueness. With dark blue nails, it is also important that you start paining at the very bottom of the nail, because growth is more visible more quickly.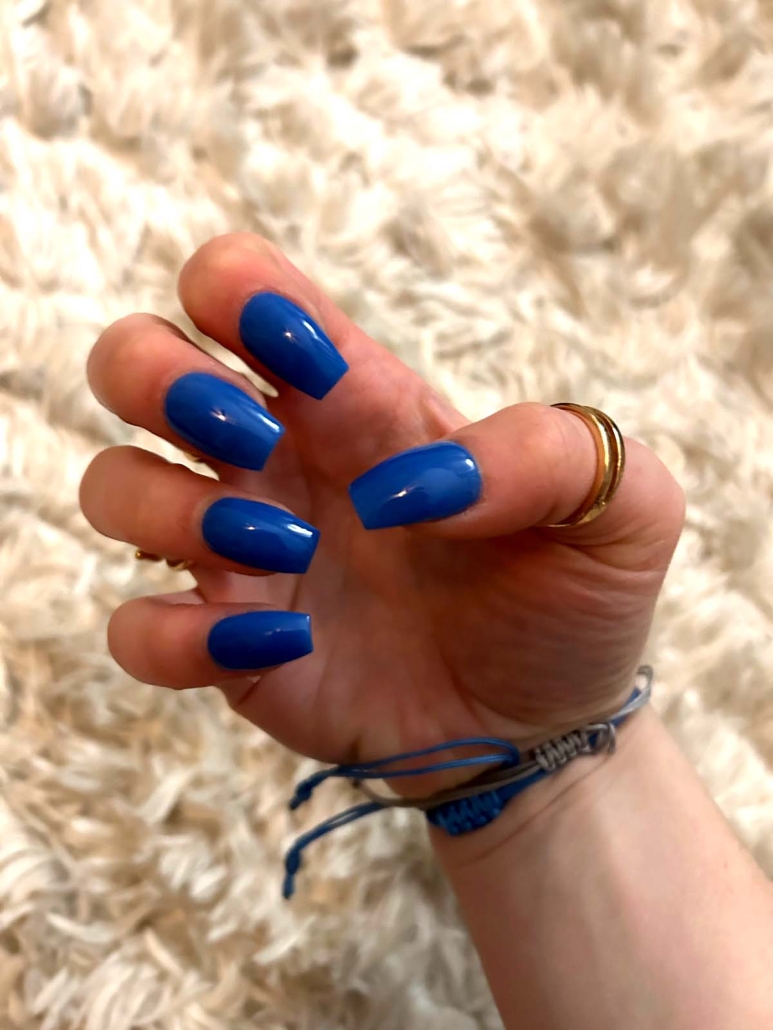 Although I chose to leave the nails plain, there are so many different designs that you can do with these nails. First off, if you want an easy and super cute design, draw a little white heart on the base of each nail. The white will look so great with the dark blue and make for a super cute design.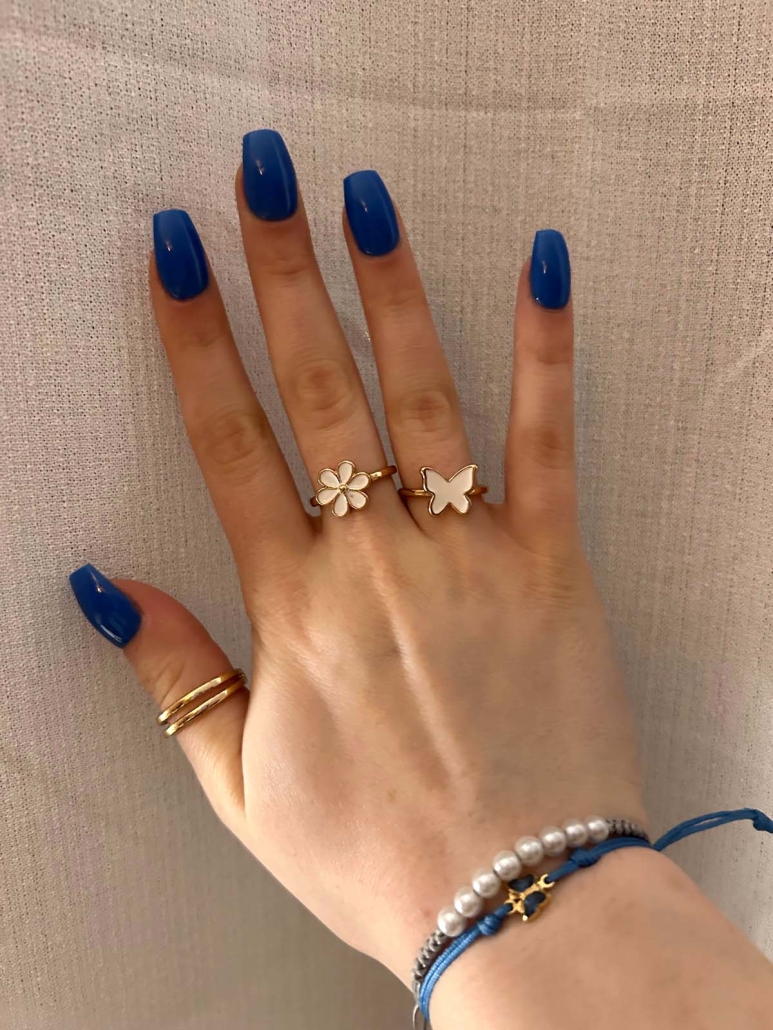 You can also add a layer of glitter to the nails for a more fun touch. These will brighten the nails up a little bit and make them look super shimmery in pictures. You can also choose to only add glitter on one nail, like your ring finger, for just a little bit of shine. You can also add white French tips on each of the nails for a more unique look. There are so many different possibilities, get creative!
https://vibrantguide.com/wp-content/uploads/2023/03/coffin-royal-blue-nails-5.jpg
1600
1200
Anna
https://vibrantguide.com/wp-content/uploads/2019/01/logo2.png
Anna
2023-04-08 19:51:13
2023-04-08 19:51:13
Coffin Royal Blue Nails