Pink And Gold Nails Design

These pink and gold nails are absolutely stunning and make for the cutest nail look! They are perfect for a fancy event and the pink and gold go great together!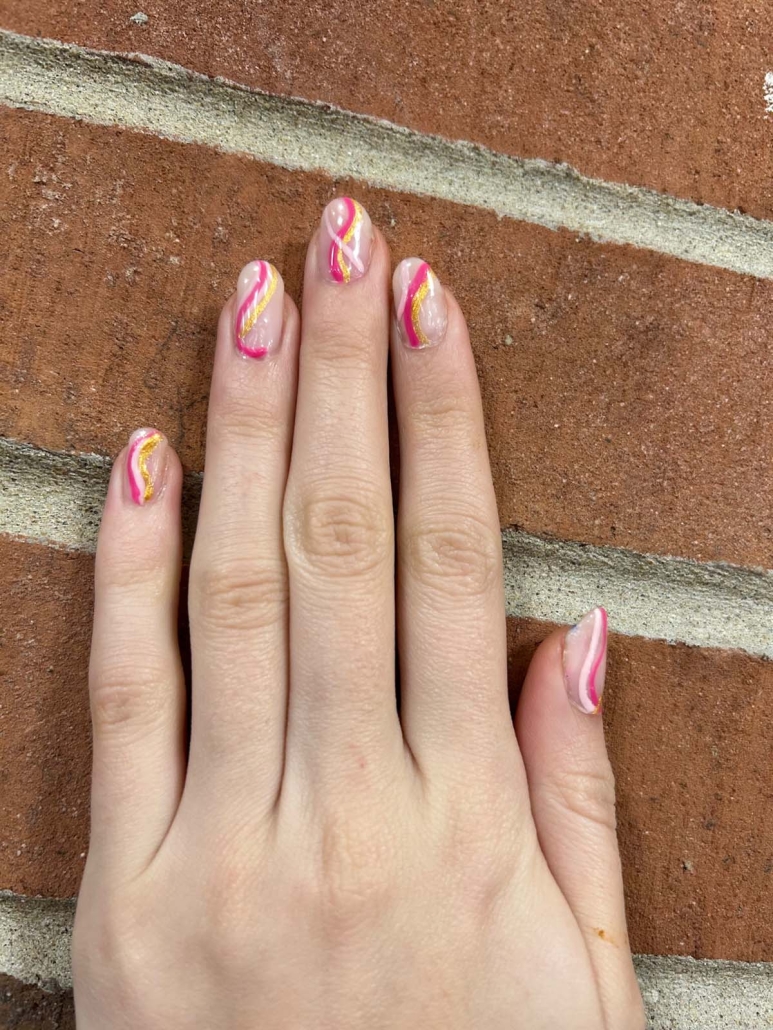 These pink and gold nails are perfect for a fancier event! If you have a party coming up, these are a great look to get! I wore these nails to a dance and got so many compliments! If you are going with a pink or black dress, these nails compliment your outfit very well. These swirls and the glitter look classy and absolutely fantastic!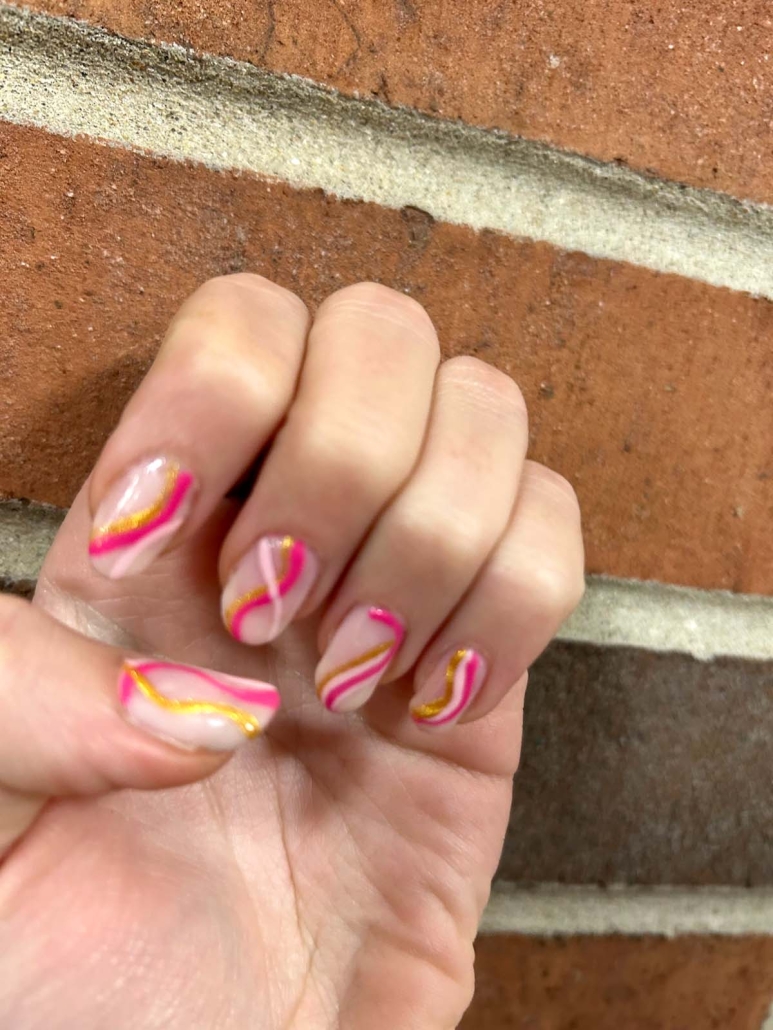 This swirly nail design is also perfect for the spring or summer time. The pink and gold and very summery colors and the shimmer only adds to the fun. These nails really can be worn all year though, especially if you want to spice up your winter or fall from the typical darker colors. Seriously, these nails are great for so many different occasions!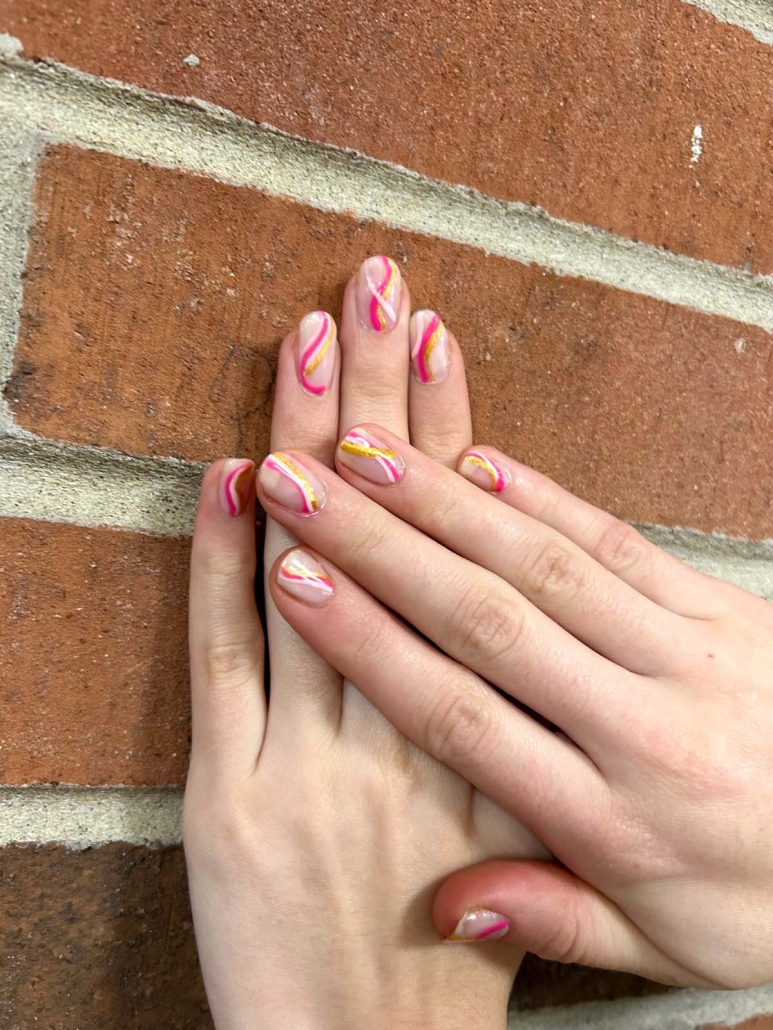 Despite their complex look, these nails are easy to recreate! All you need is a base coat, sparkly gold, pink, and white nail polish. For the base, I went with a slightly pink tinted color, but a true nude or white base works as well. You also need an extra thin brush to draw on the swirls.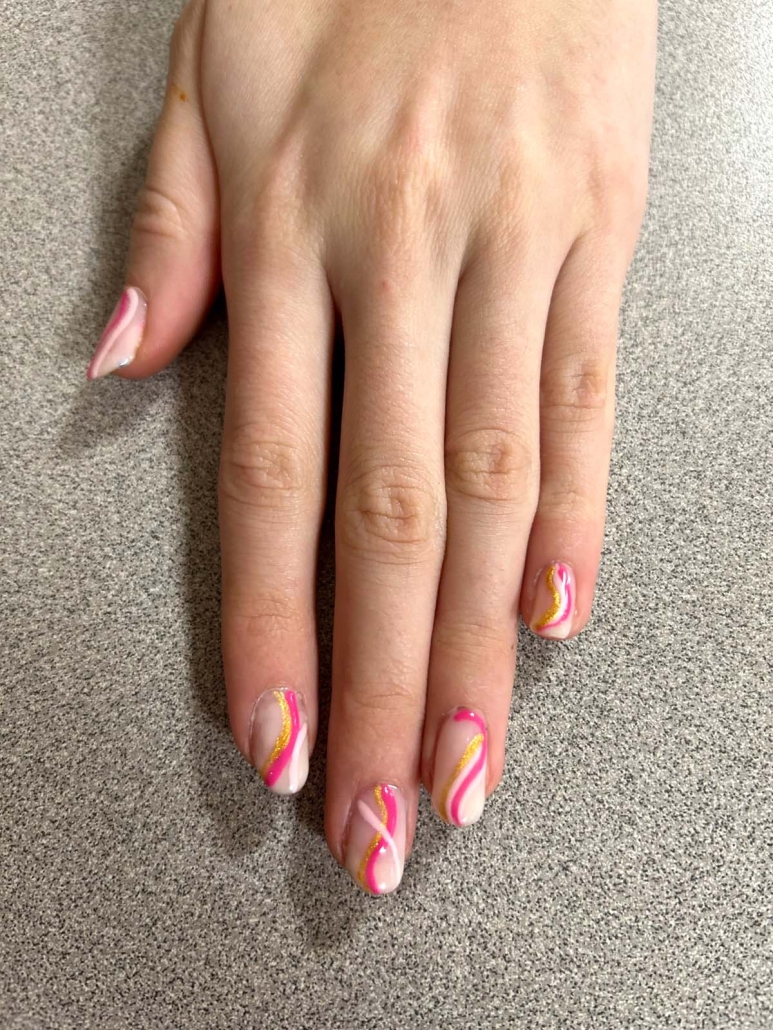 Start off with painting a base coat and letting the nails completely dry. Next go with the white color, and paint one swirl on each nail. You can look at the picture for the precise locations, but what is most important is that the swirls are in different spots. Next, take the pink color and draw on another swirl. These swirls can touch or slightly overlap with the white swirl. Finally, draw a third gold swirl on the nails. Finish with a top coat and enjoy your new nails!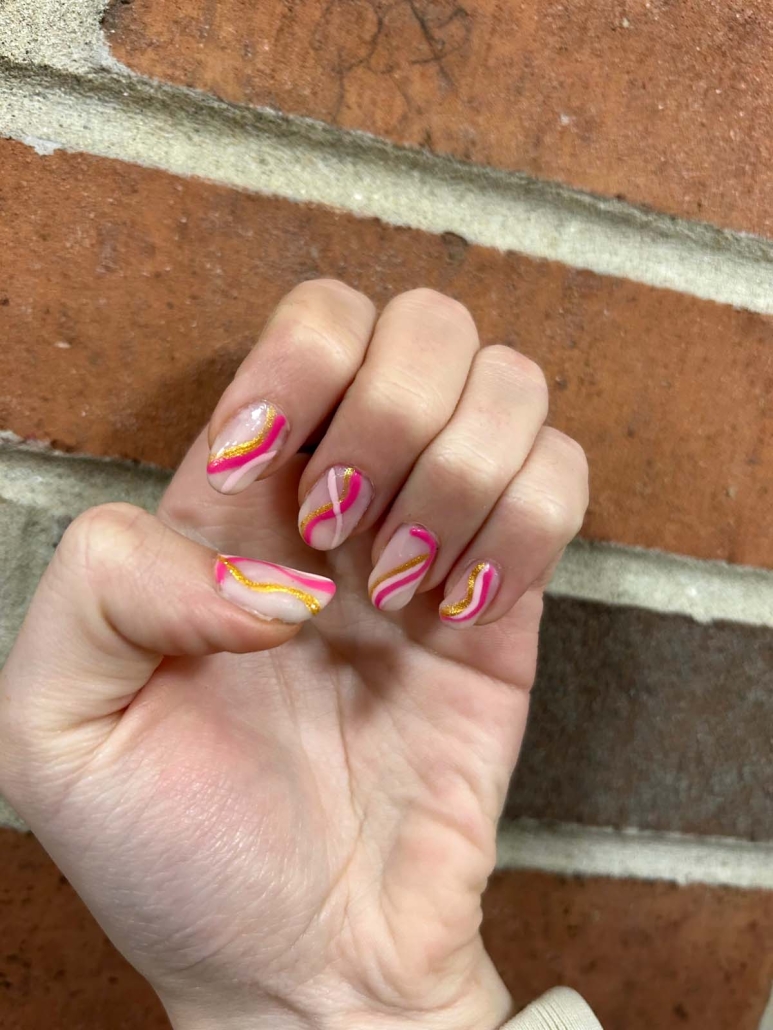 It is so easy to get creative with these pink and gold swirly nails! You can change the base coat to a light pink, blue, or even black for a bolder look. You can also change up the color of the swirls. You can do a blue theme with a sparkly light blue, a dark blue, and white. The possibilities are endless!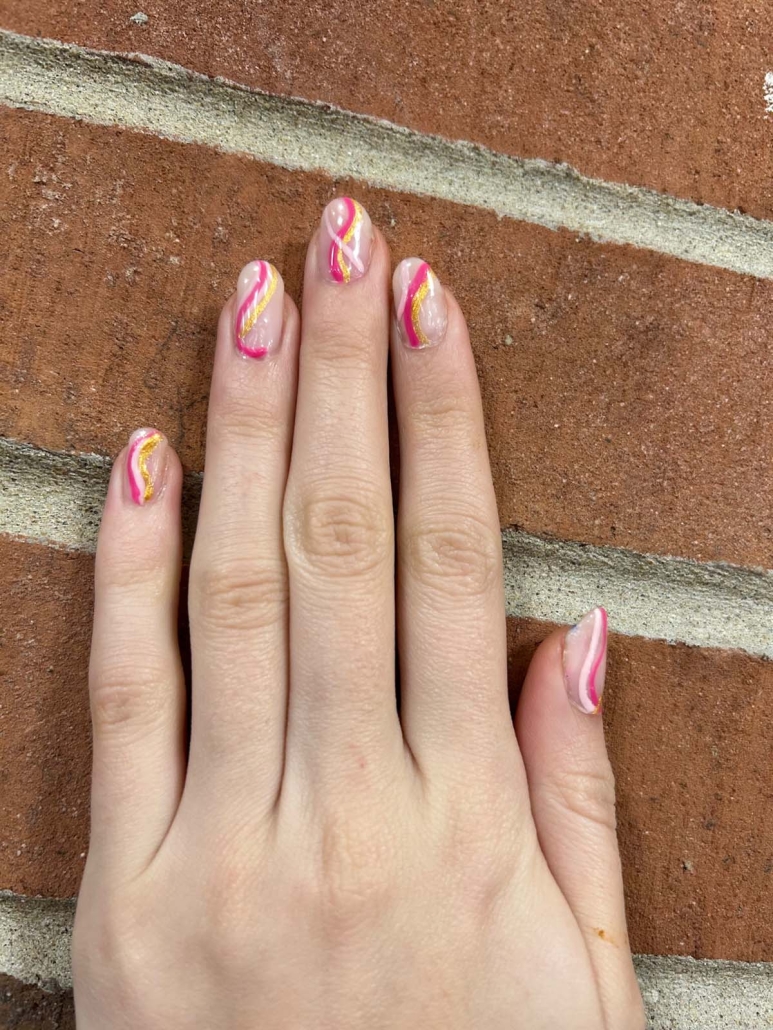 You can also only choose to do the swirls on a few nails. You can do light pink nails and only have the swirl design on the fourth finger for a cute little accent. There are so many different ways to change up the looks of these nails, don't afraid to get creative! Have fun with your gorgeous new nails!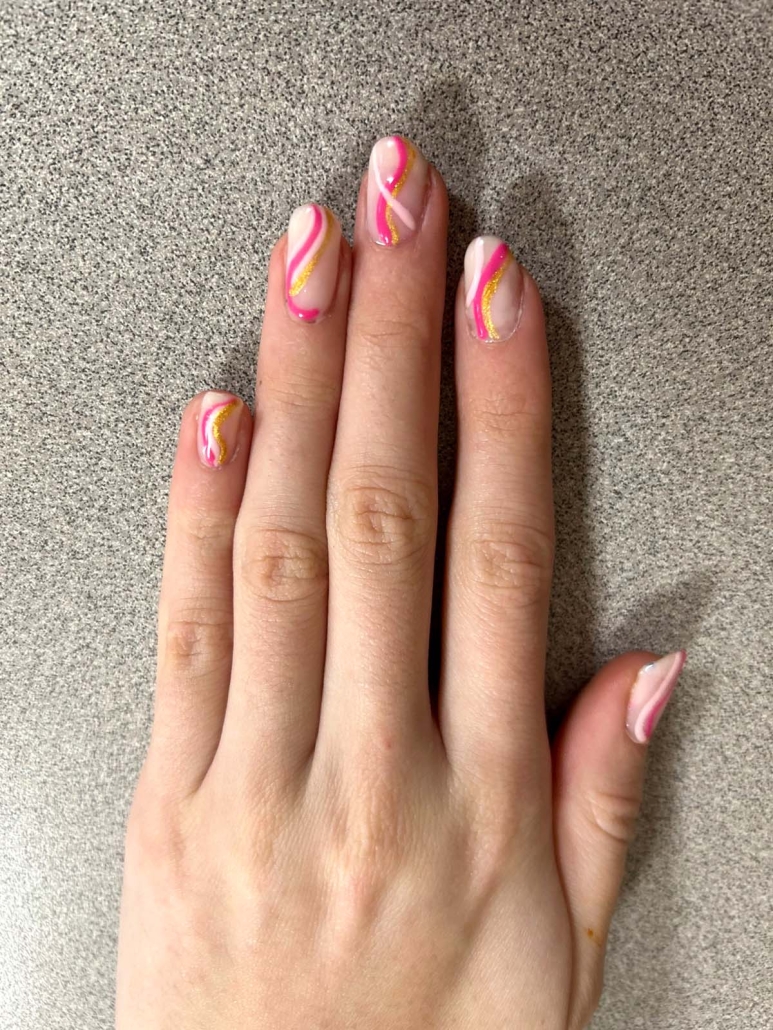 If you liked these nails, check out Spring Nail Ideas, Designs, Colors.
https://vibrantguide.com/wp-content/uploads/2023/03/pink-gold-nails-4.jpg
1600
1200
Anna
https://vibrantguide.com/wp-content/uploads/2019/01/logo2.png
Anna
2023-04-08 19:40:37
2023-04-08 19:40:37
Pink And Gold Nails Design