Nude Nails Design Idea With White And Gold Swirls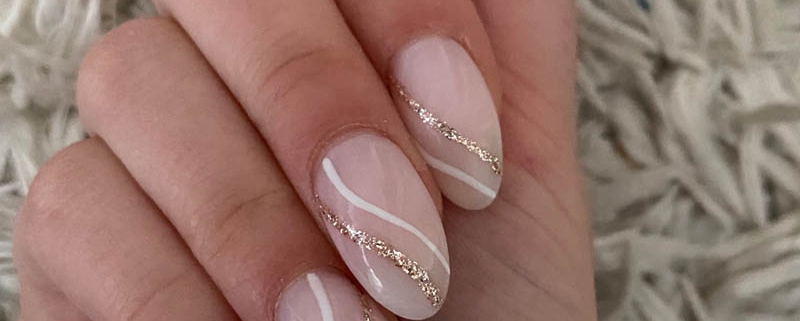 These nude nails with white and gold swirls are so elegant and beautiful! You will absolutely love these nails!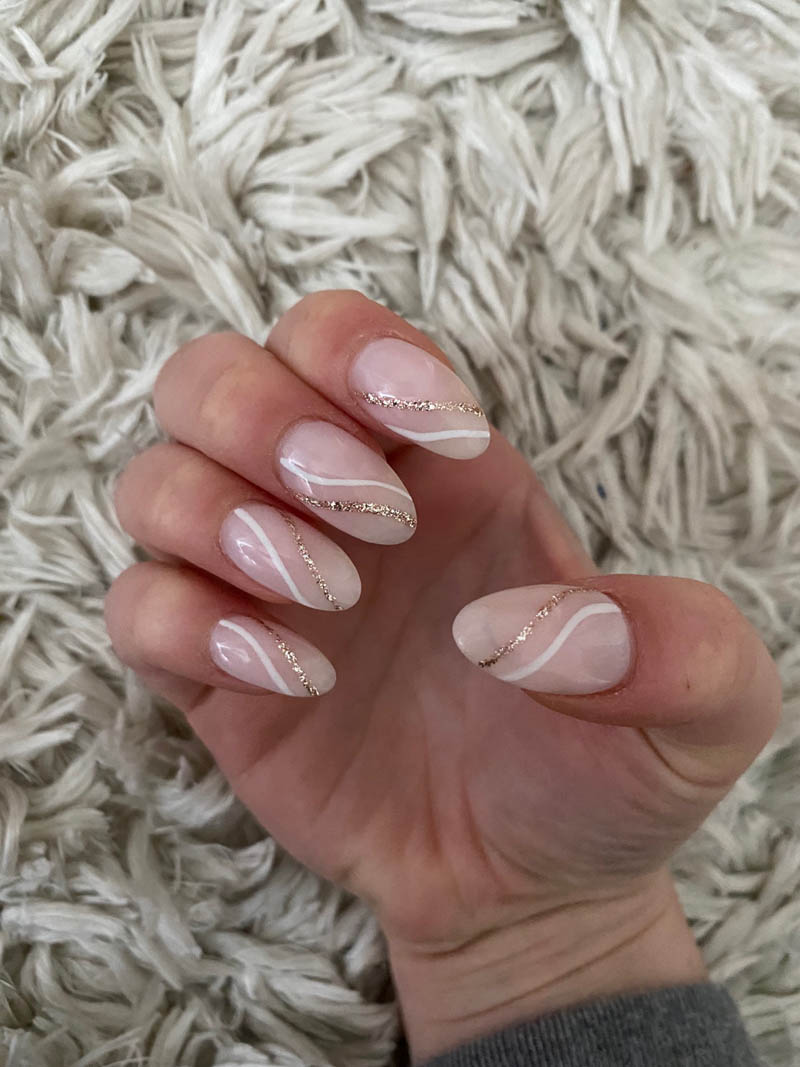 These gorgeous nude nails with gold and white swirls are extremely easy to recreate! Firstly, you want to file your nails into a oval shape. While you can do other shapes, since this look is more dainty and elegant, an oval shape looks best. After filing your nails into an oval shape, paint on a nude base. I chose to paint on a true-nude color, but adding a nude with a pink tint would also look great! Paint on a few coats, and let the nails completely dry before adding on the design.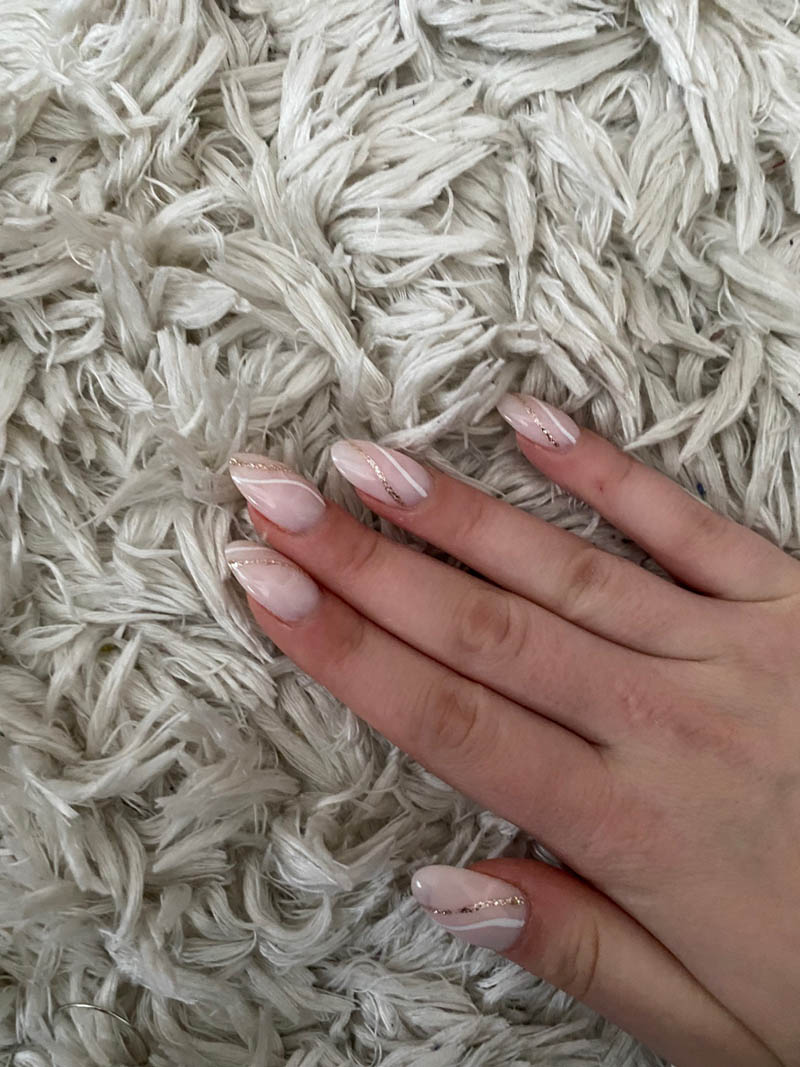 After letting the nude coat completely dry, take an extra thin nail polish brush to paint on the swirls. You will need a white color, and a glittery gold color. First, paint on gold stripes on each of your nails. Vary the placement of the stripes slightly. After the gold stripes are completely dry, paint on white stripes. You will want to alternate between painting the white stripe under and over the gold stripe to add variation. Finally paint on your top coat and enjoy!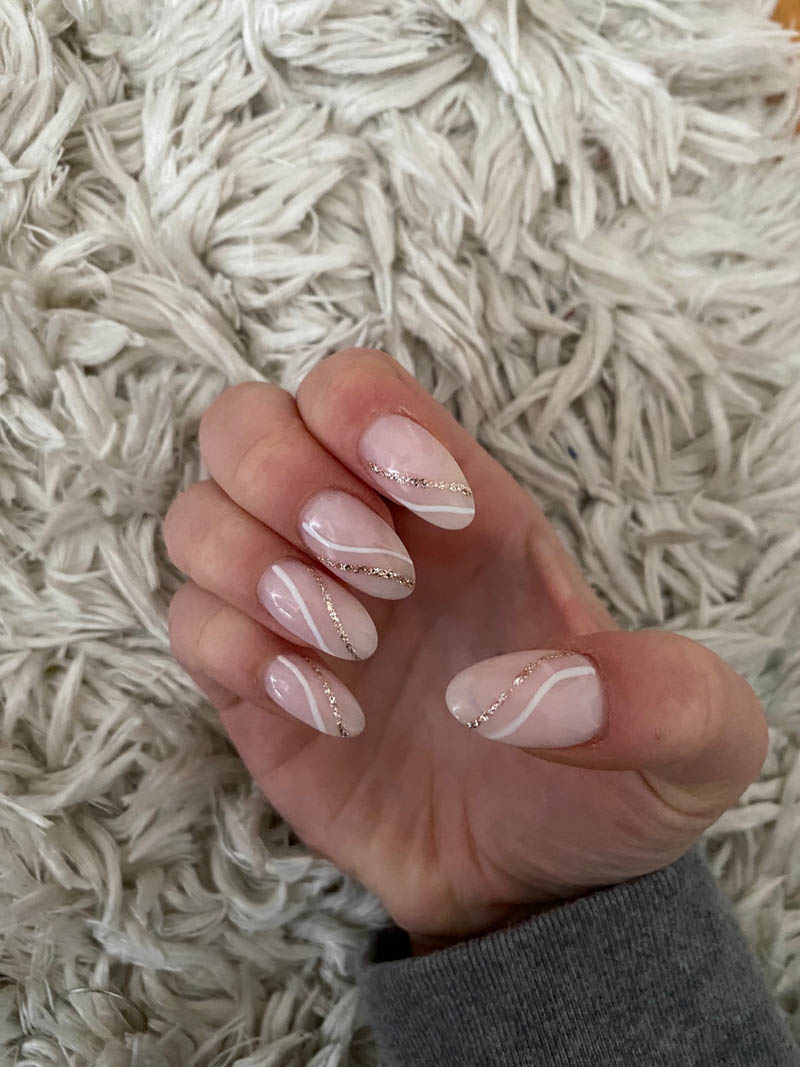 These nude nails with gold and white swirls are perfect for winter! Gold and white with a nude base fits into a winter theme very well! If you want to do a photo shoot in the snow, these nails will compliment you very well! These nails are also great for fancy occasions. If you have a dance or important event these nails look very elegant. I wore these nails with an emerald green dress, and they looked fantastic! These nails can also be worn for weddings, as they are beautiful and unique but not overly bold.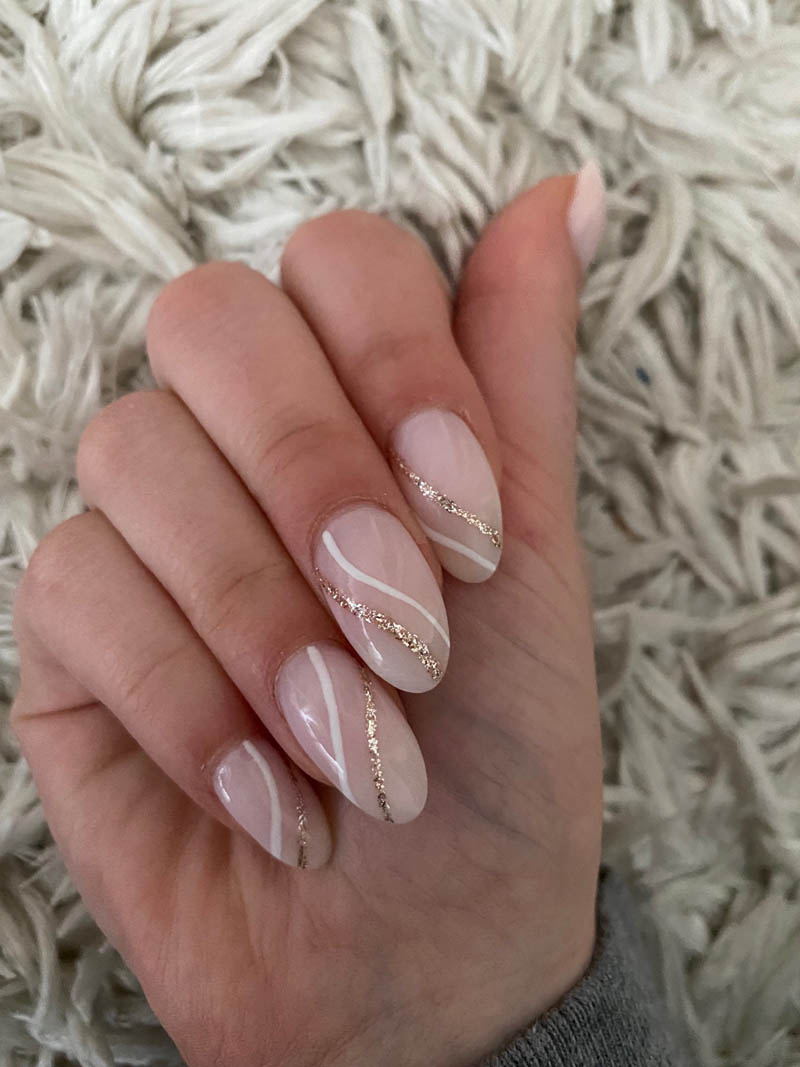 It's very easy to get creative with these nude nails with gold and white swirls! Firstly, you can change up the base color to be white or even a light pastel color such as light blue or light pink. You can also change up the color of the stripes. For instance you can do a light pink and silver, or blue and black. Changing up the color of the stripes can give different appearances for different occasions. You can also only paint the stripes on a few nails such as your ring finger and index finger. You can leave the rest your chosen base color. The possibilities with these nails are limitless!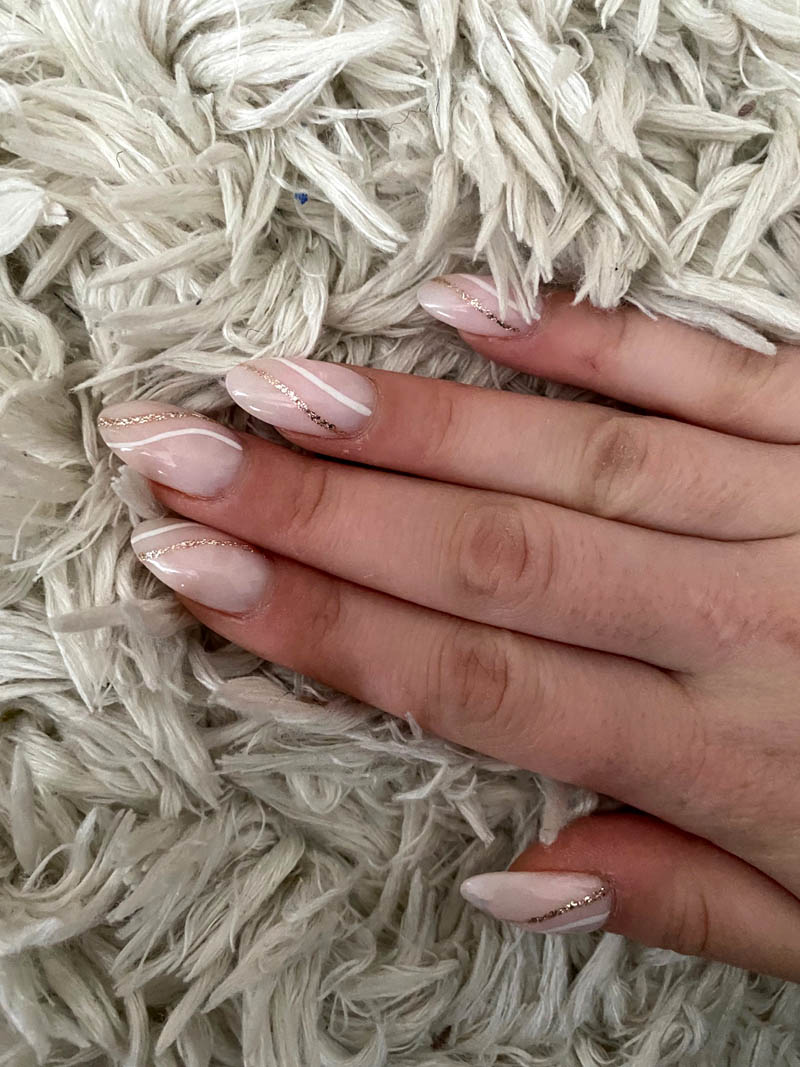 These nude nails with white and gold swirls are so beautiful and perfect for so many occasions! You need to try these gorgeous nails!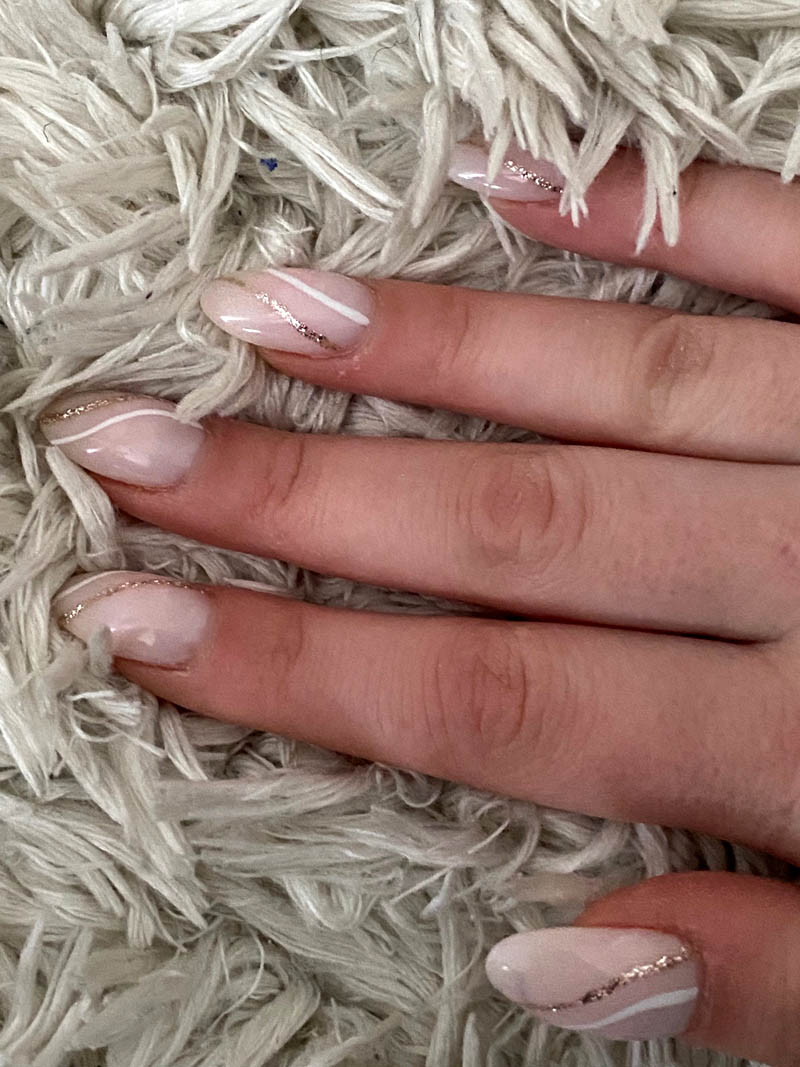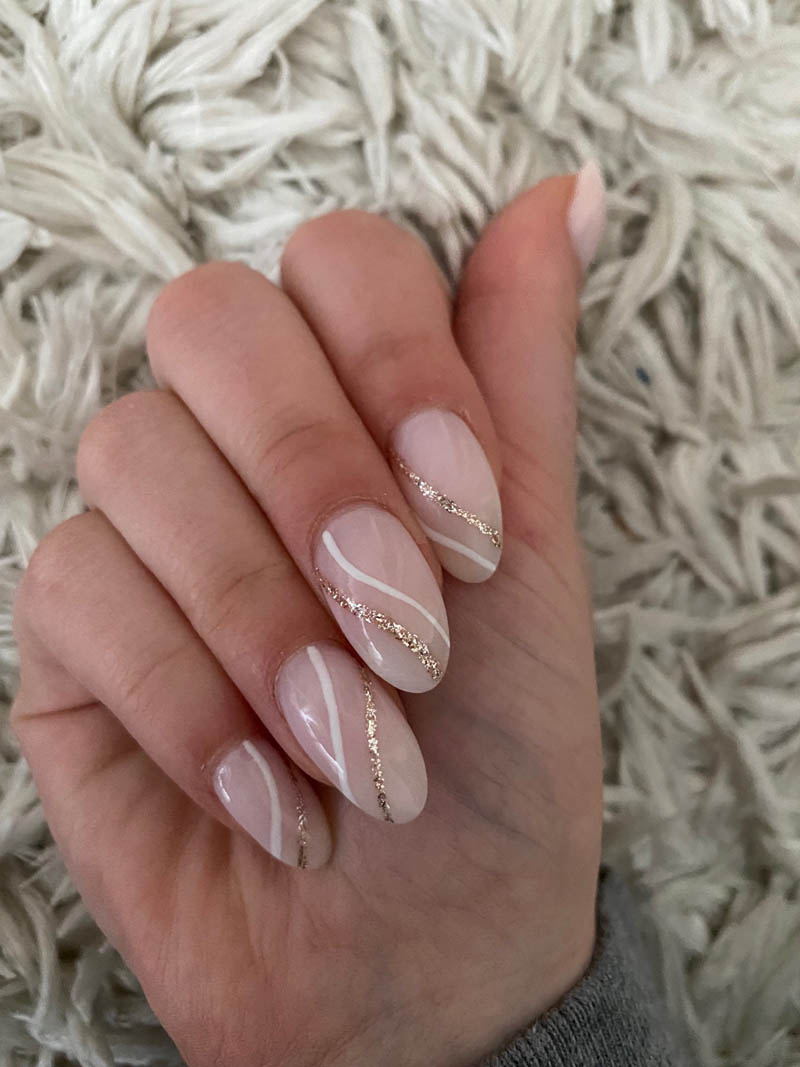 https://vibrantguide.com/wp-content/uploads/2022/05/nude_nails_white_gold_swirls-4.jpg
1067
800
Anna
https://vibrantguide.com/wp-content/uploads/2019/01/logo2.png
Anna
2022-06-22 11:00:00
2022-06-22 21:07:12
Nude Nails Design Idea With White And Gold Swirls