These magenta nails are such a pretty color and so fun! They are bright and cheerful, and they are great nails for summer! Your are sure to love these nails!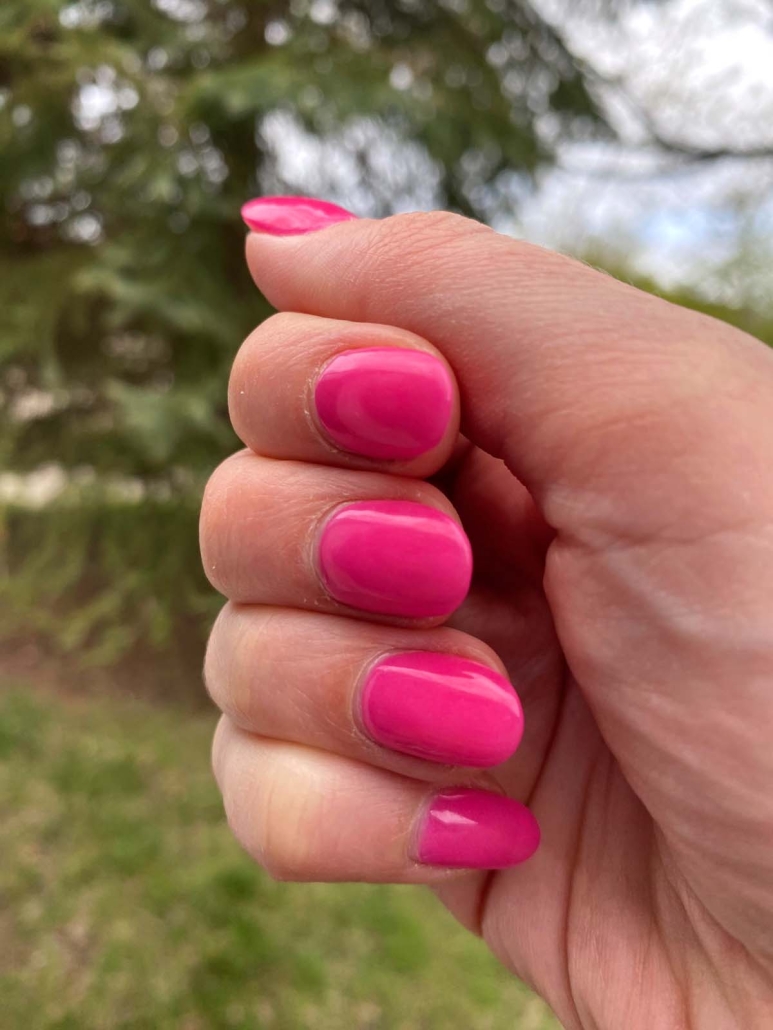 Personally, I love brightly colored nails but I always run out of color ideas. I usually end up going for a hot pink or bright blue, but I can get tired of those colors quite quickly. These magenta nails are super bright and cheerful, while being a very unique color. Magenta is an adorable blend between pink and purple – my favorite colors:). If you're looking for a new nail color, I strongly recommend these magenta nails.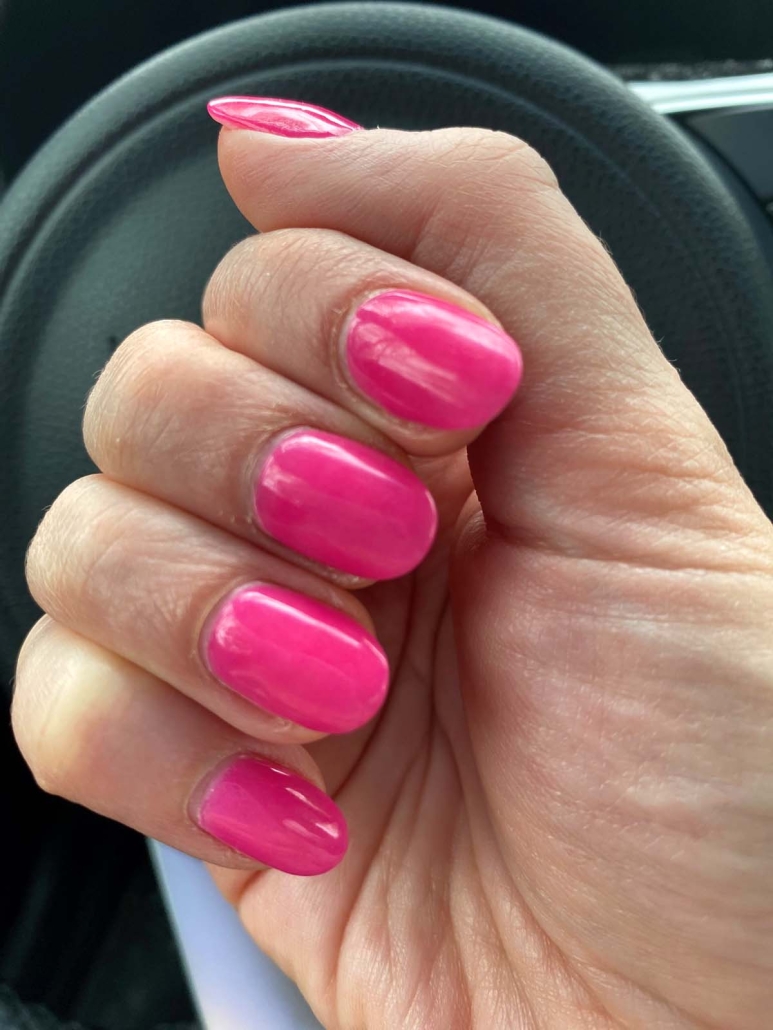 Additionally, these magenta nails are great for so many different events. These nails are great spring or summer nails due to their cheerful color. If you're looking for more spring nails, check out Spring Nail Ideas, Designs, Colors.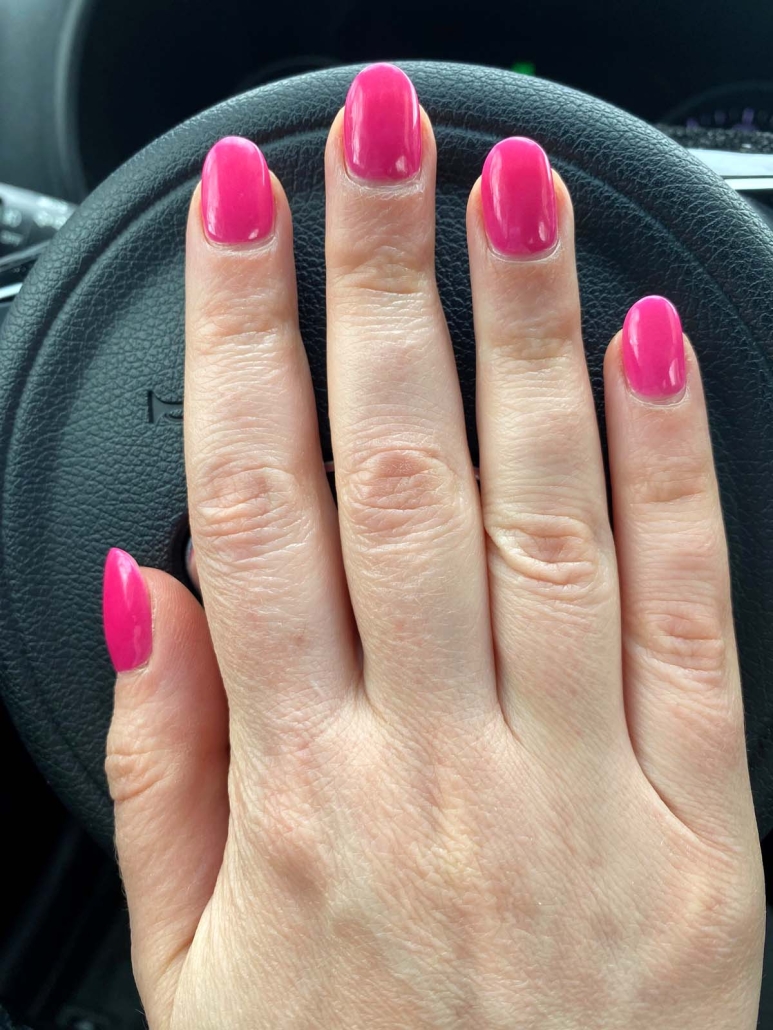 These nails are also great for your next vacation! These nails have a very tropical color, and they will really add a perfect flash of color to all of your pictures! If your looking for more vacation nails, check out Spring Break Nail Ideas, Designs, and Colors.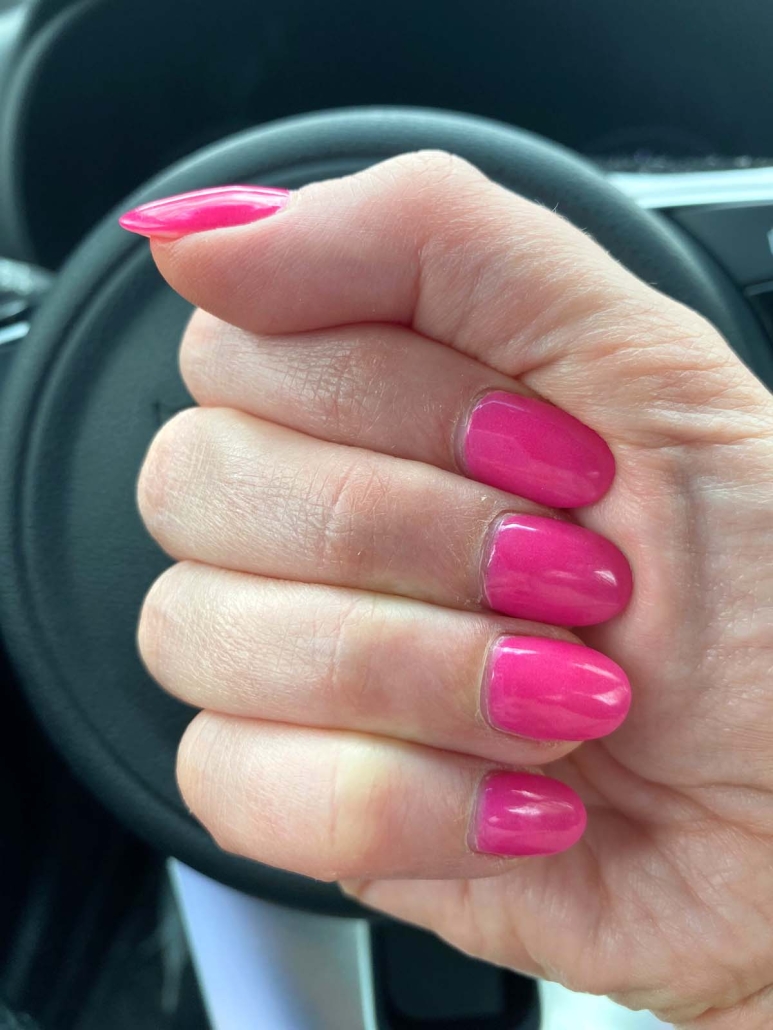 I chose to shape this nails as a squoval shape. Squoval is a mix between a square and oval shape. This shape is great for nails that are medium length, and I highly recommend it. If squoval isn't your thing, you can go with simple round nails. Or another great option, especially for long nails is a coffin shape. I personally love coffin shaped nails, as they are super trendy. If your interested in making these nails coffin shaped, check out How To Shape Coffin Nails On Natural Nails.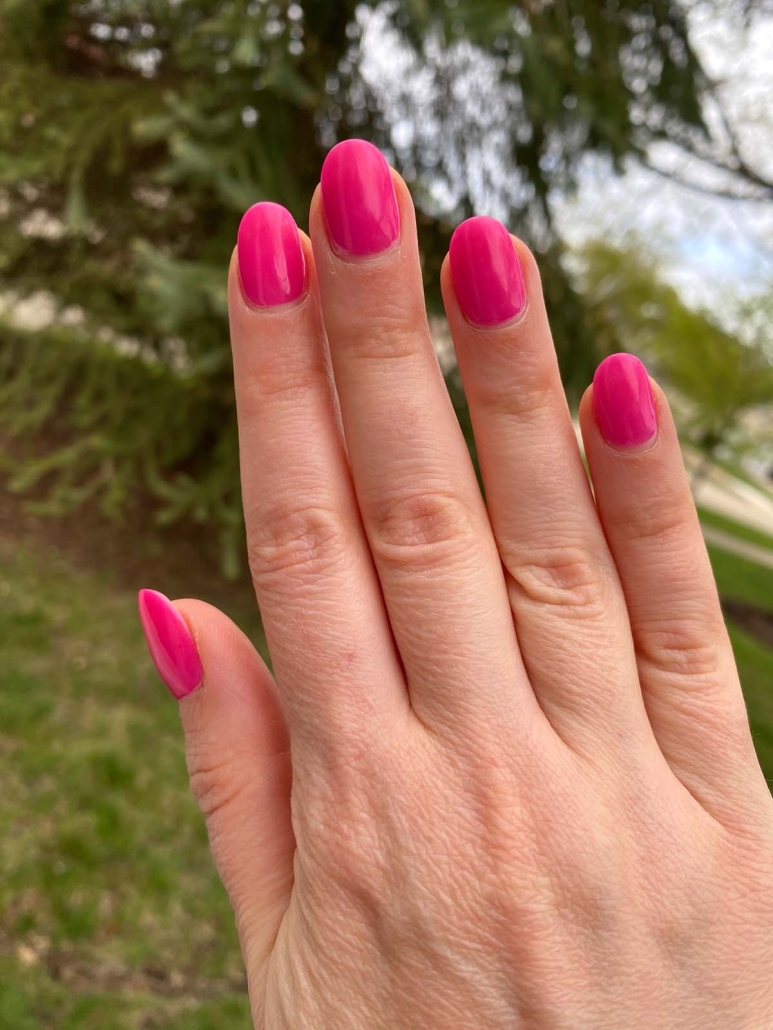 You can also add designs to these magenta nails! One super springy design would be to add little flowers on each of the nails. You can add small white daisies or little purple flowers. You can also add lightning bolts on the nails for a more trendy look. There are so many different designs that you can do, so don't be afraid to get creative!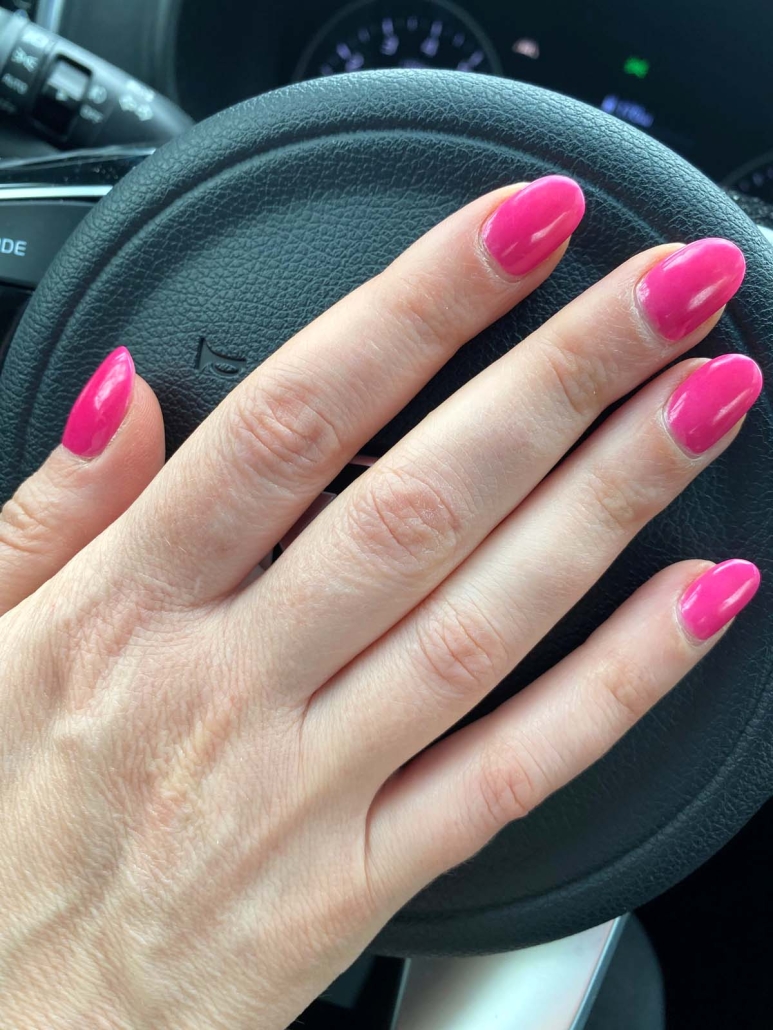 Another great option for some extra shine would be to do a layer of glitter on top of these magenta nails. This would make the nails more bright and eye-capturing. You can add glitter on all of the nails, or just on the ring finger for a little accent. I hope that you love your new magenta nails!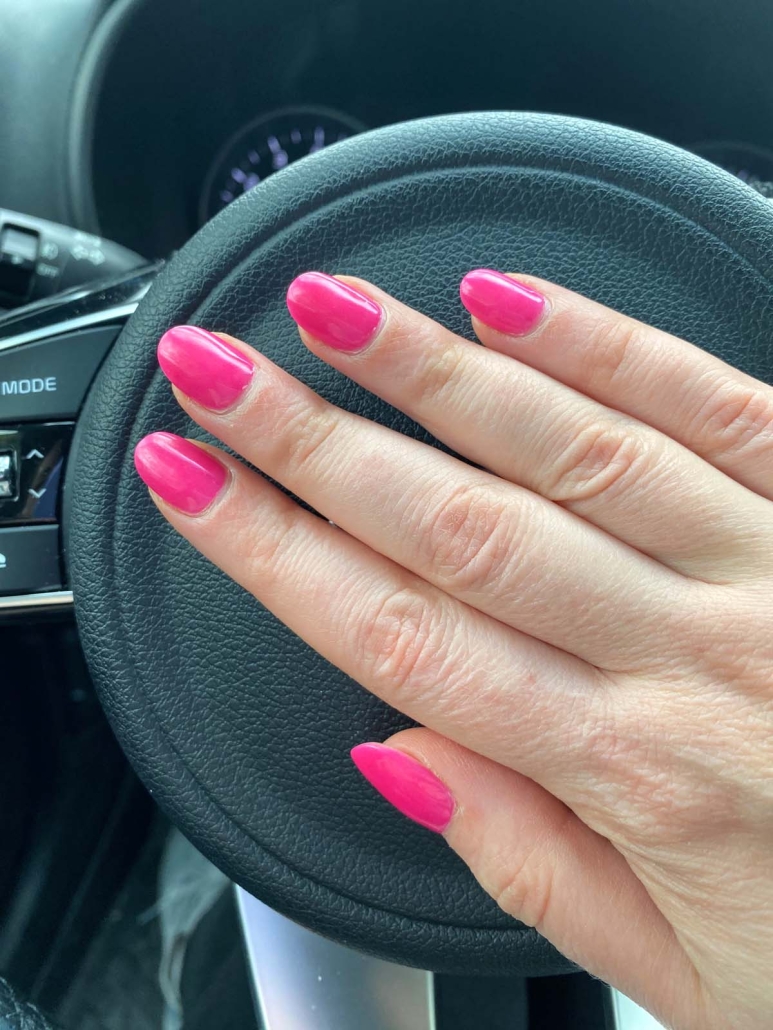 https://vibrantguide.com/wp-content/uploads/2023/04/magenta-nails-7.jpg
1600
1200
Anna
https://vibrantguide.com/wp-content/uploads/2019/01/logo2.png
Anna
2023-05-09 19:18:31
2023-05-09 19:18:31
Magenta Nails