Flower Nails – Designs and Ideas

If you are looking for a cheerful, adorable, and super cute nail look, flower nails are a great option! Flower nails are super versatile and go with almost any color! I love pairing flower nails with pinks, purples, and blues, but really any color works! They are the perfect nail look for the spring or summer and there are so many different ways to get creative with them!
Flower Nails – Red Coffin Nail Design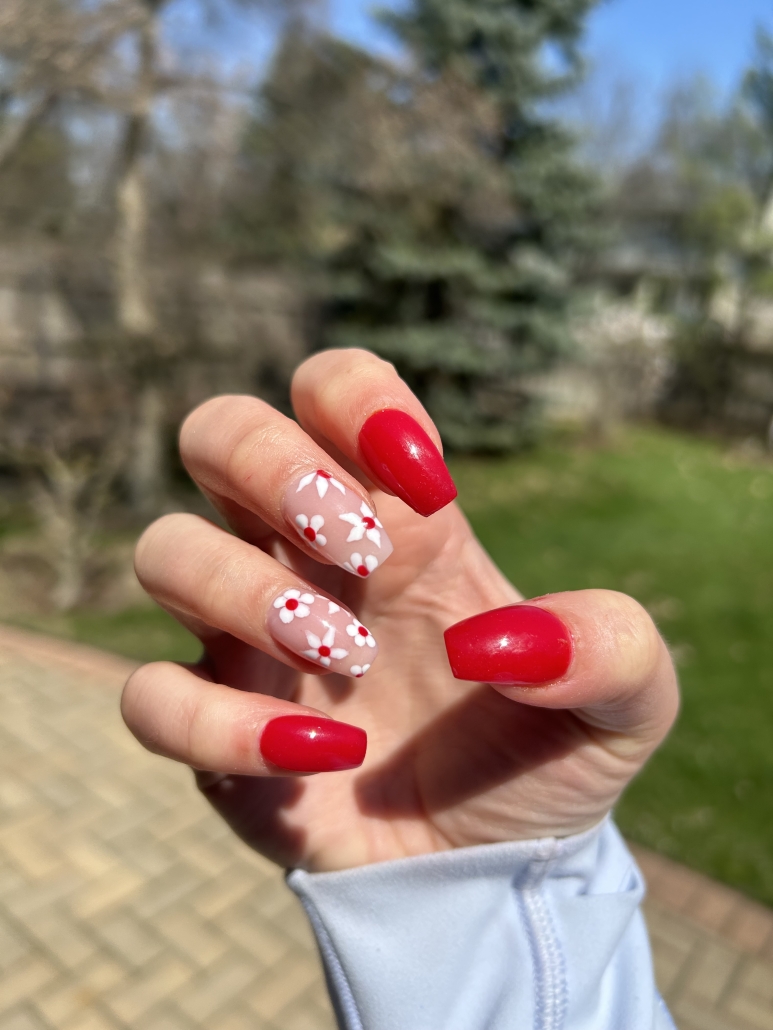 Blue Summer Nails Design With Flowers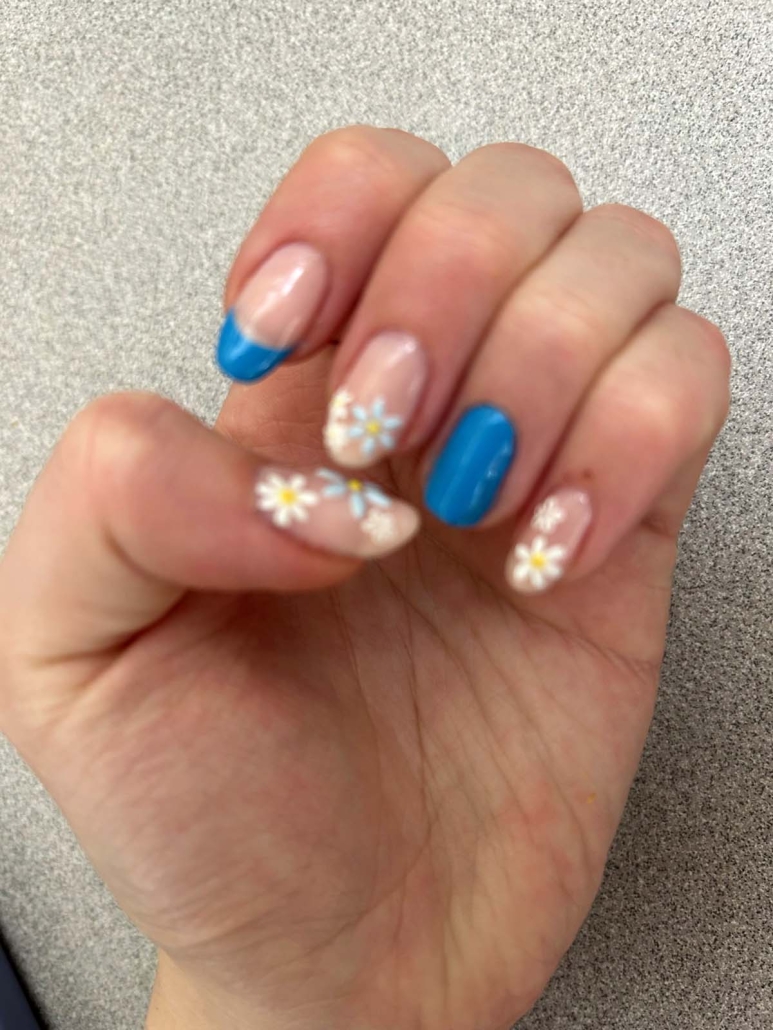 Light Green Nails Flower Design Idea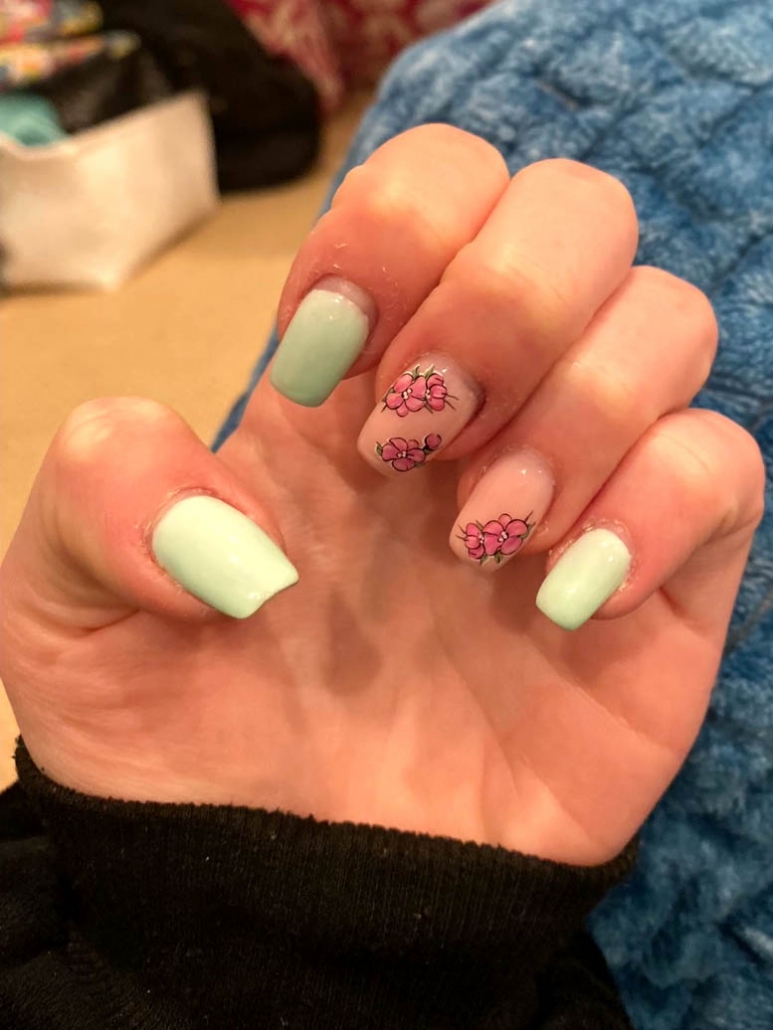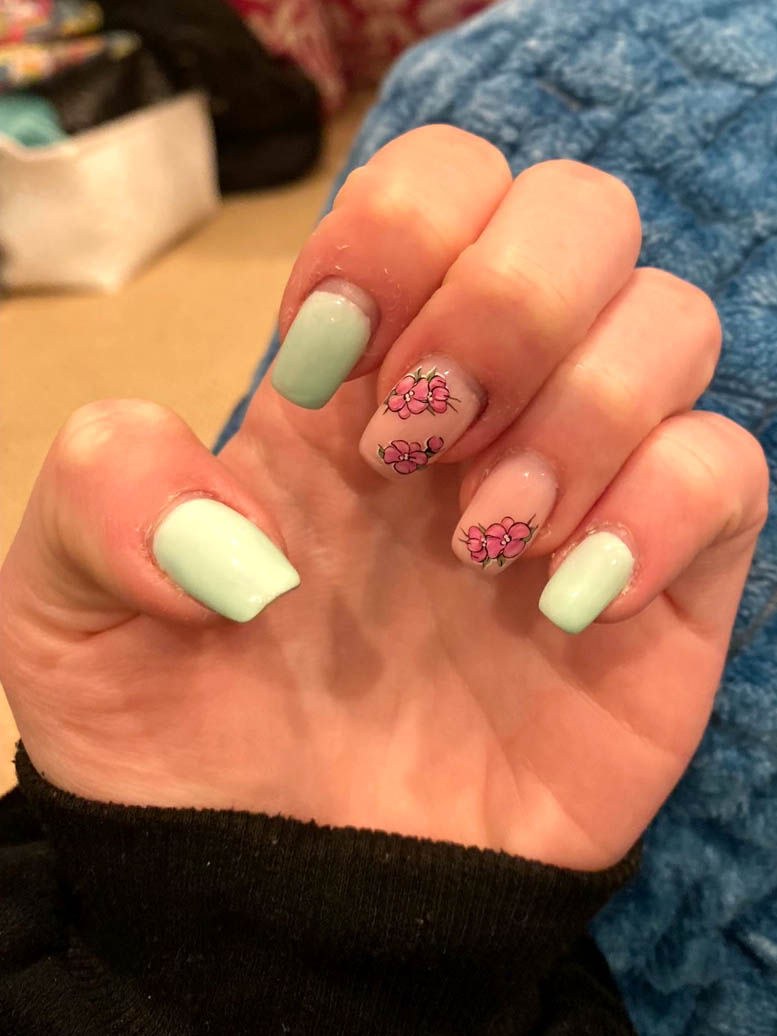 Orange French Tips Nails Manicure With Flowers Design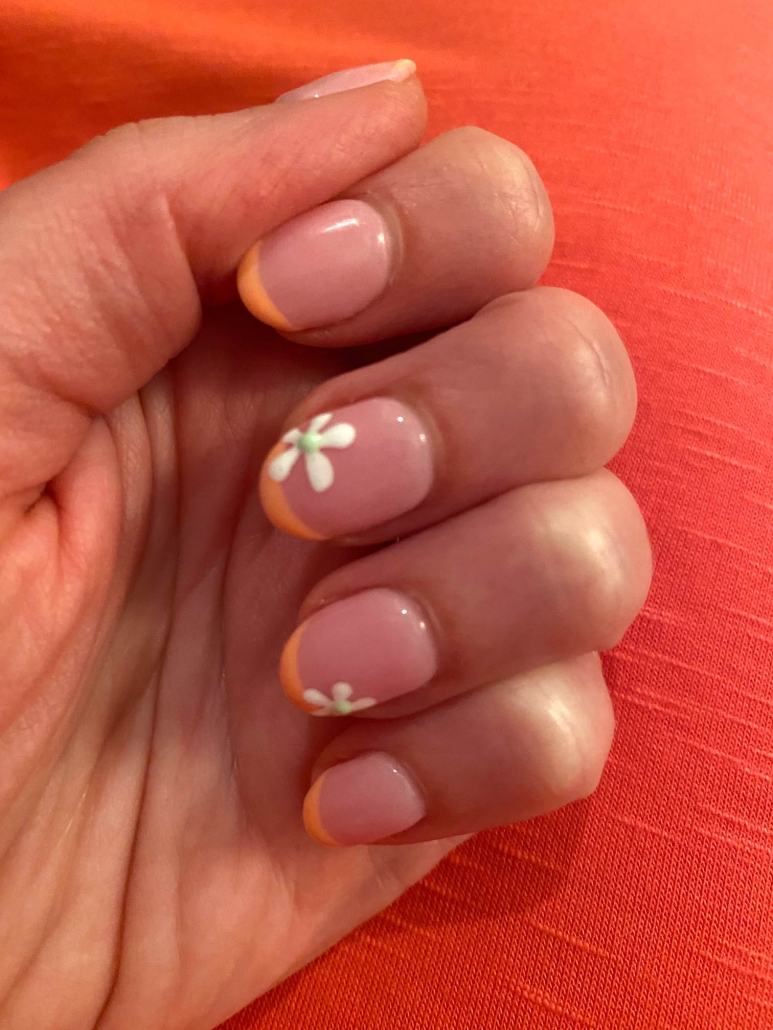 Purple Summer Nails Design With Flowers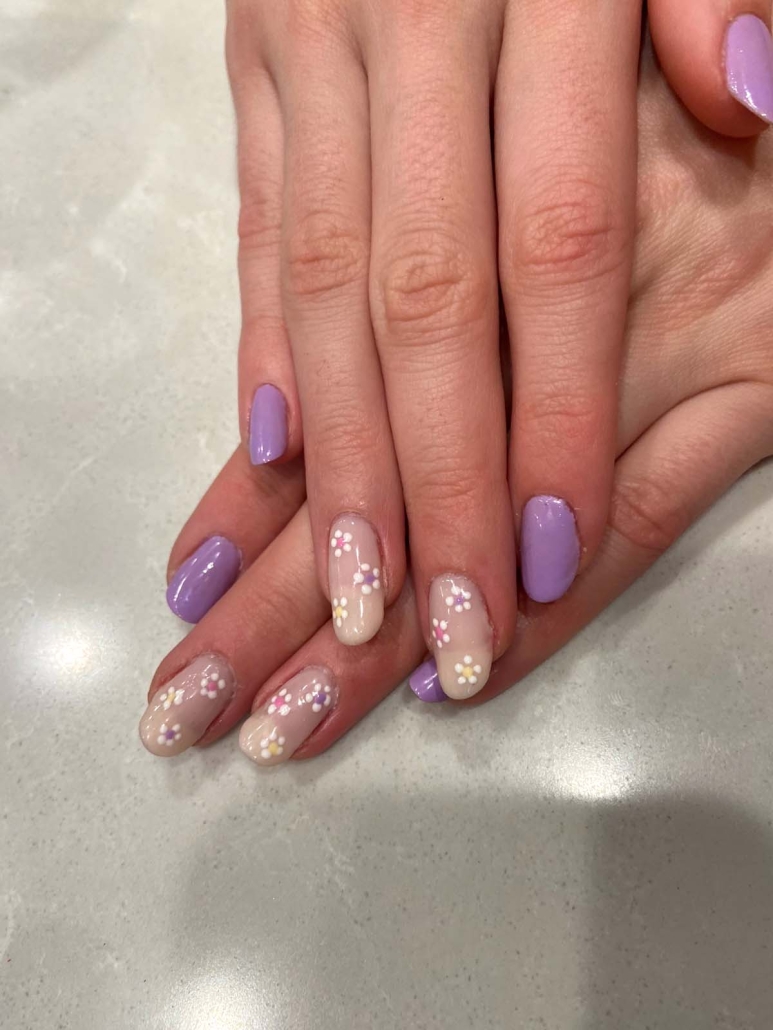 Light Pink French Tip Nails With Flowers
Purple French Nail Tips With Flowers And Glitter Design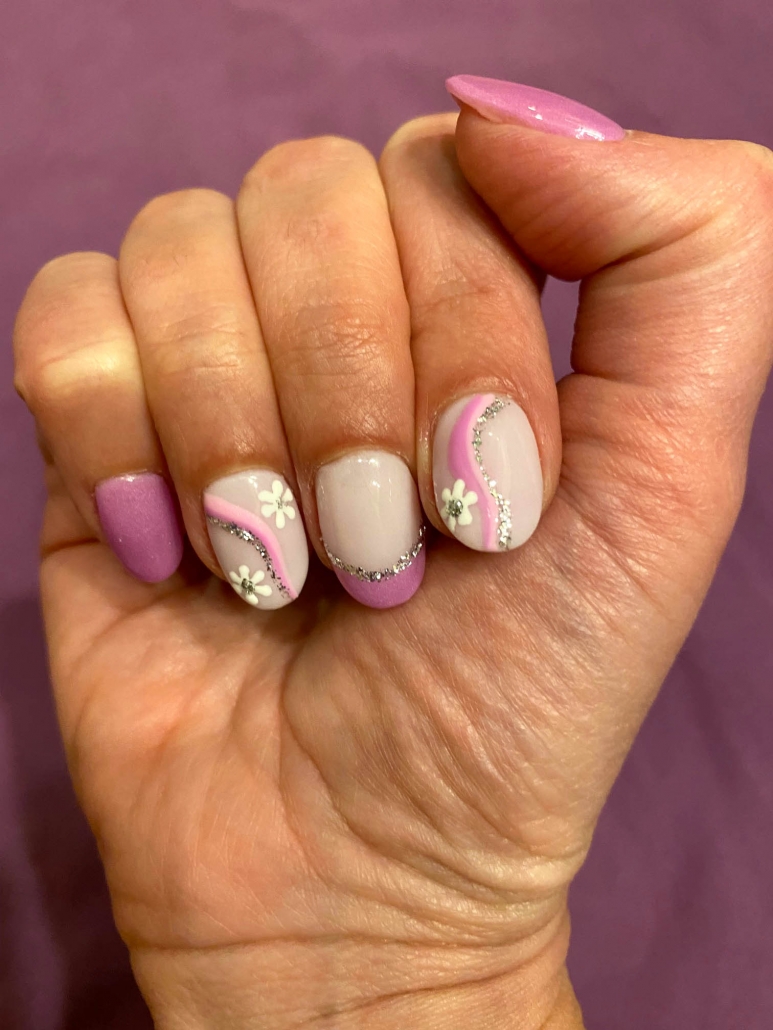 Lotus Flower Nail Design Blue And White Manicure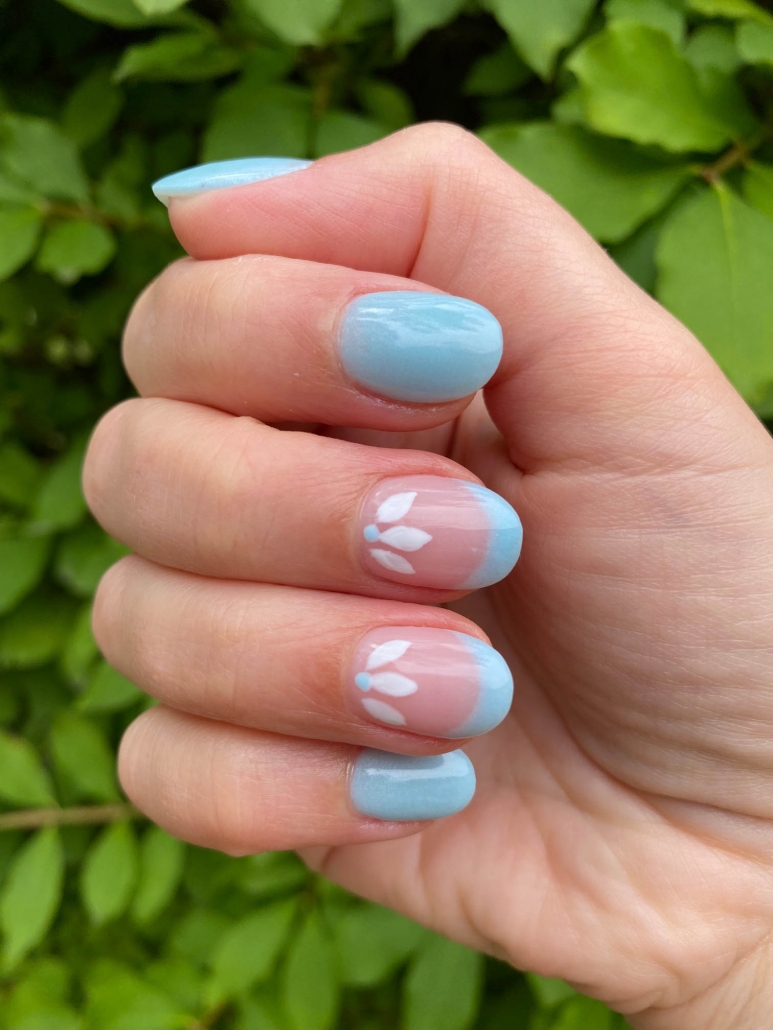 Yellow And Orange Nails Designs With Flowers And Summer Swirls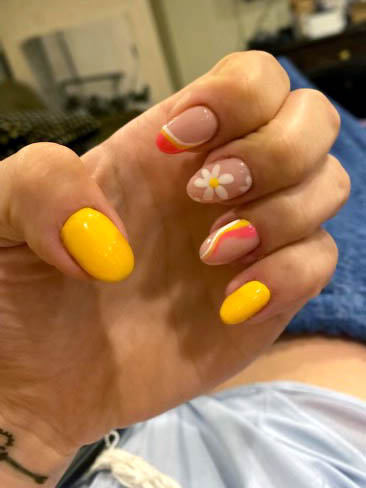 Light Purple Nails Design With Flowers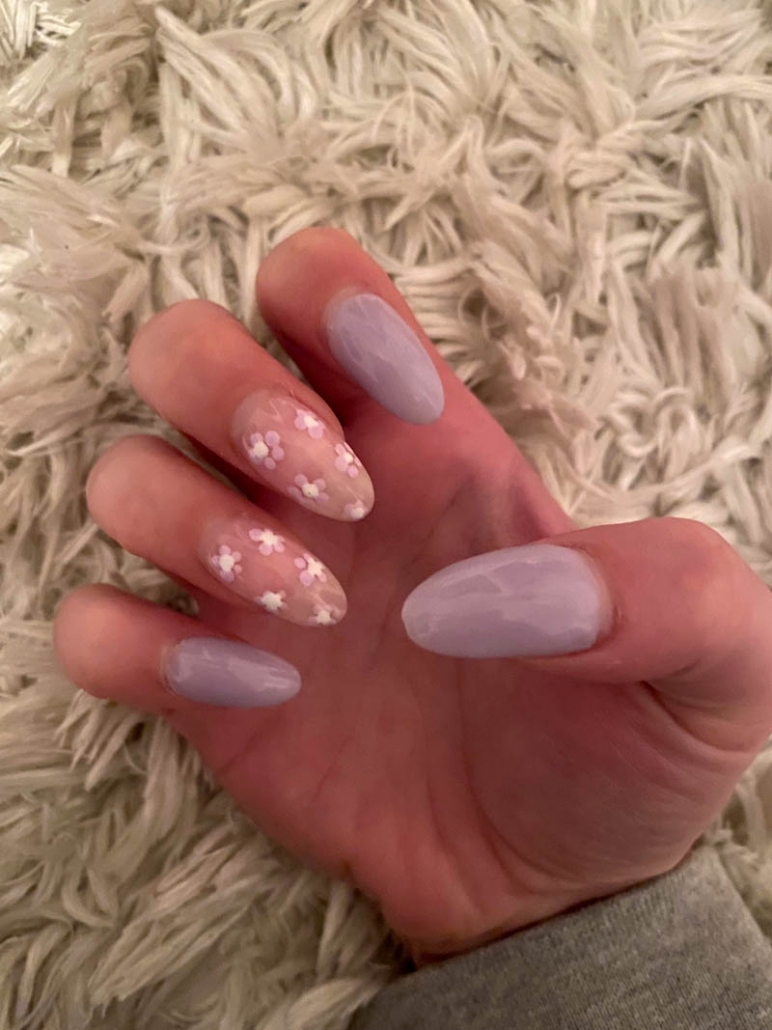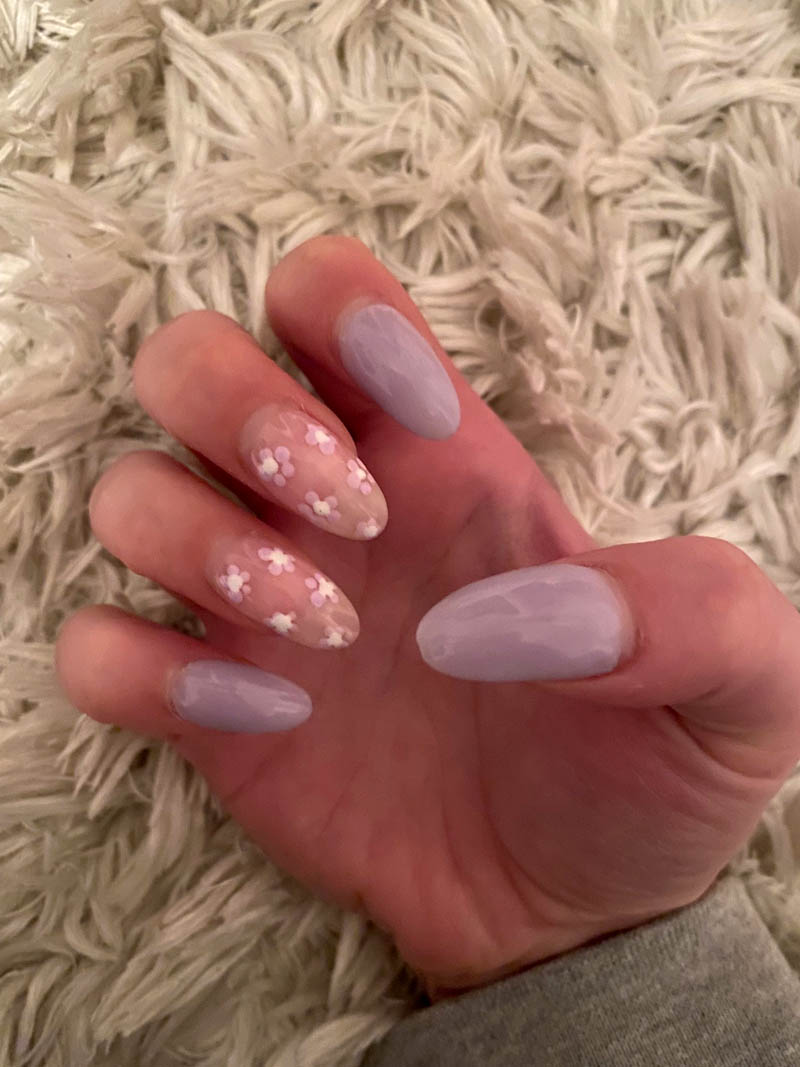 How to make a flower on your nails
Despite their fancy appearance, it is relatively easy to create a flower on your nail! The key is to use an extra thin nail polish brush. Rather than trying to create petals, stick with creating clusters of dots. Make a cluster of 5-6 dots, and then dot the middle with a different color. I recommend using white dots, as mistakes are less evident than if you use a darker color.
Flower nail stickers
You can also use flower nail stickers to achieve a flower nail design. You can buy these flower nail stickers at many different nail shops or simply on Amazon. Here's a link to some great flower nail stickers for only $6.99: Flower Nail Stickers
I recommend using flower nail stickers if you have just started painting your own nails and still are not very good at designs. Flower nail stickers look super cute and are a great way to create fancy designs!
Flower nail designs
There are so many different types of designs you can do with flowers. You can do one big flower on each nail, or simply just a bunch of small ones. You can also change up the amount of nails that you create a design on. One of my favorite flower nail designs is choosing a solid color and painting my thumb, middle, and pinky finger that color. Then, on my second and fourth finger, drawing on a bunch of small white flowers. This makes for a great spring nail design. There are so many different flower nail designs that you can do so make sure to have fun and be creative!
If you are looking for more spring nail designs, check out Spring Nail Ideas, Designs, Colors.
https://vibrantguide.com/wp-content/uploads/2023/04/IMG_7028-scaled.jpeg
2560
1920
Anna
https://vibrantguide.com/wp-content/uploads/2019/01/logo2.png
Anna
2023-04-09 20:53:38
2023-05-27 22:21:50
Flower Nails – Designs and Ideas