If you're looking for the best brunch place in Boston, I got you! From the interior, to the vibes, to the service, to the INCREDIBLE food, I had the absolute best brunch experience at the Friendly Toast.
Located right in central Boston, the friendly toast is a very popular restaurant. The exterior is inviting with a gorgeous brick building and a fun and colorful entrance.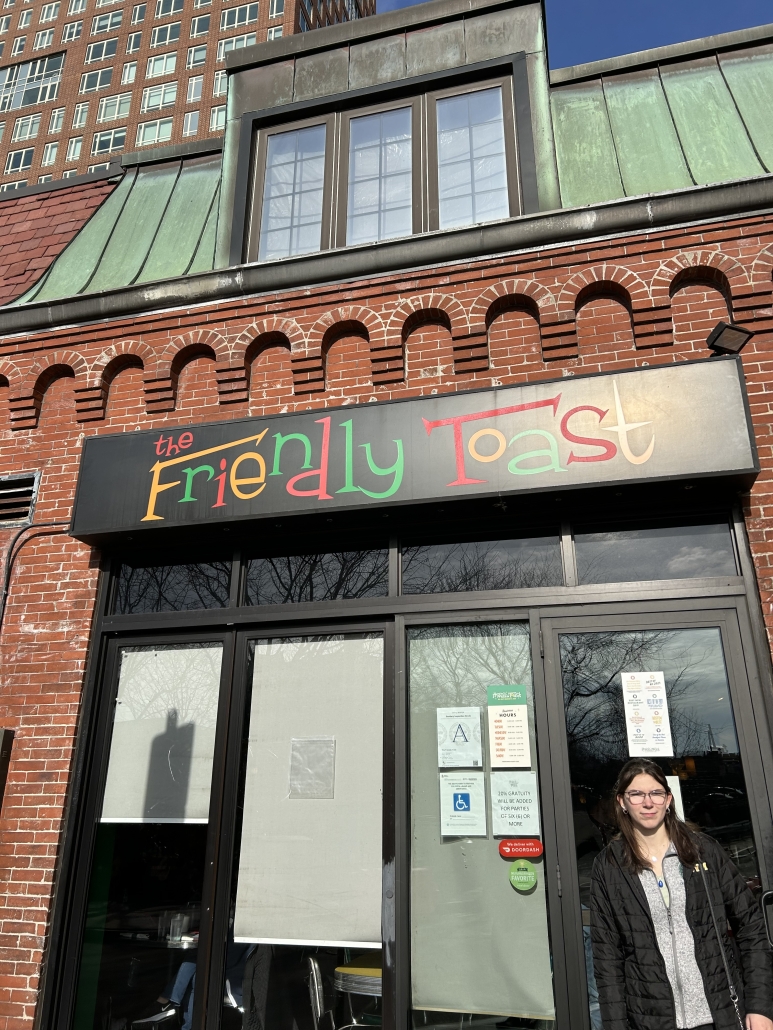 If you come during popular brunch hours, the Friendly Toast gets very busy. Oftentimes there are several people waiting outside to get a table. I recommend making a reservation if you plan on going for a weekend brunch.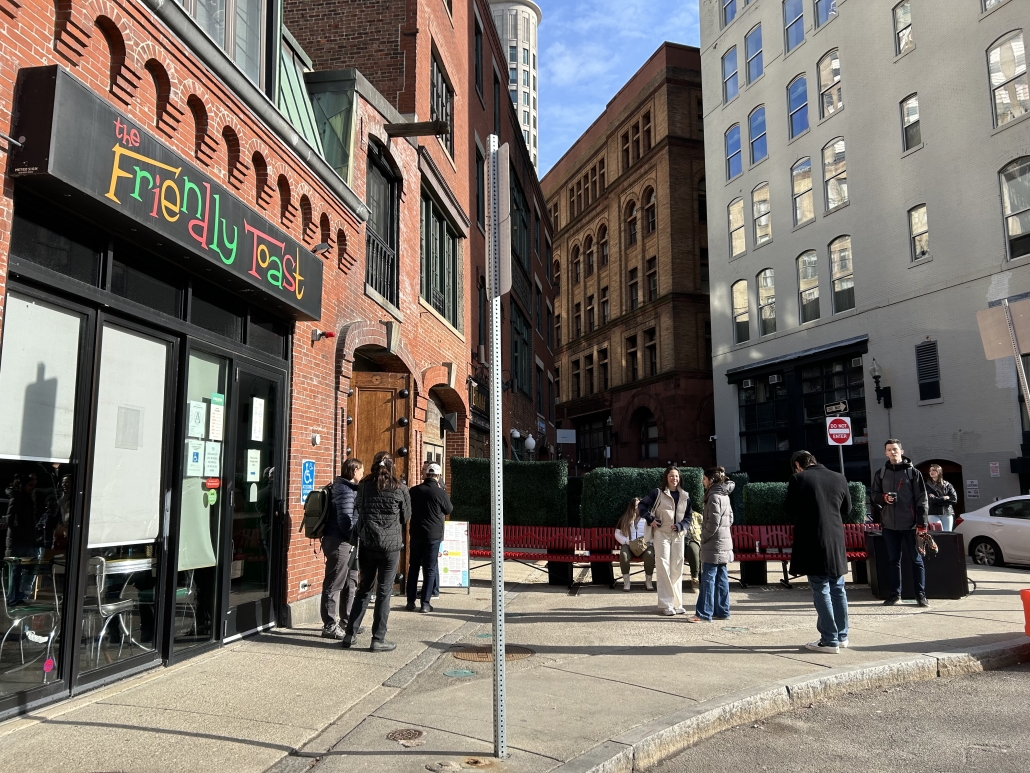 The interior is so fun and colorful! There is wall art everywhere, and the inside is painting a bright green and red. You will never get bored inside of the Friendly Toast, there are decorations everywhere!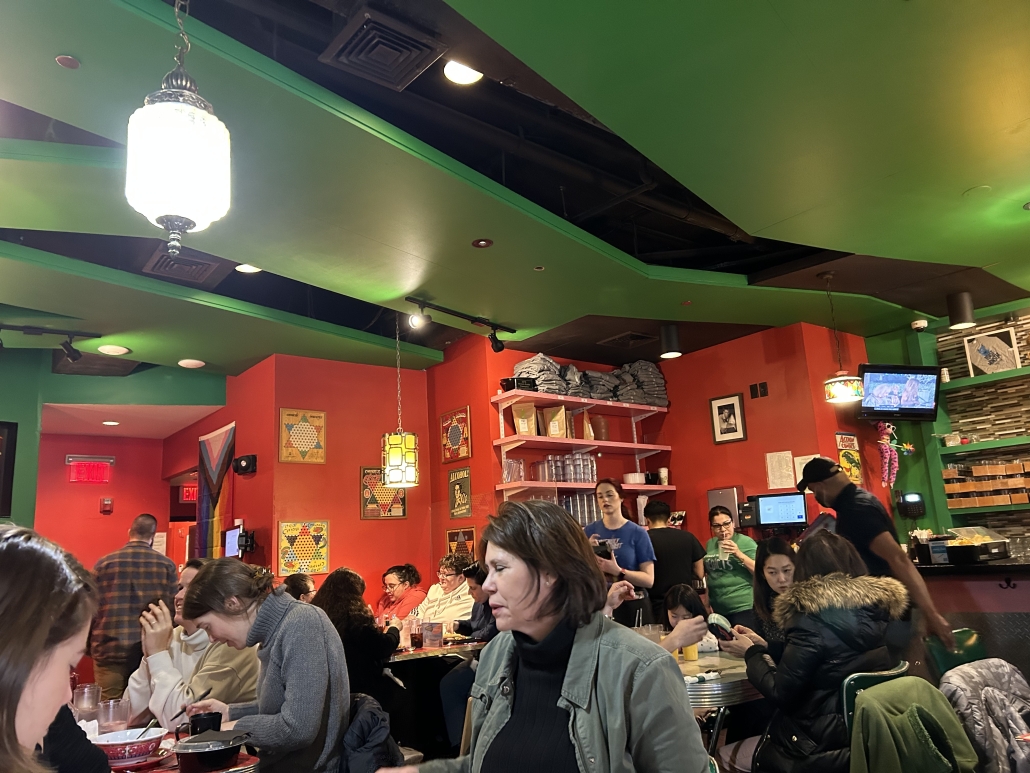 Seriously, this restaurant gets an A+ on interior decorating, it is super unique, while still maintaining a modern feel. All of the waiters are super friendly, and the place generally has a fun and upbeat vibe. The service was also very good, and waiters attended to me and I got my food pretty quickly. The place was very loud though, due to the fact that it was very busy.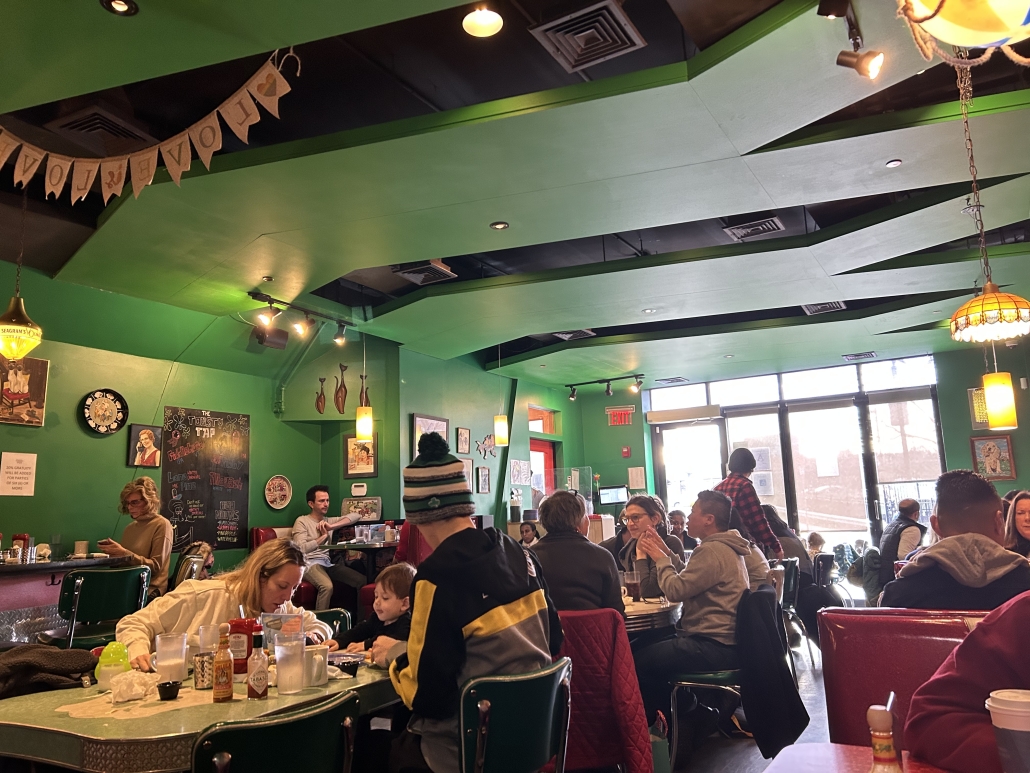 Now for the star of the show – the food! I split two entrees and LOVED both of them. First I got the avocado toast. I am a HUGE avocado lover so I always appreciate a good avocado toast. Take a look at the presentation of this toast! Each slice of toast came with different fun toppings, that added color and tastiness to the toast. The toast was well-seasoned and I really appreciated that each one was different. The fruit was also delicious and fresh and was the perfect side to this tasty meal.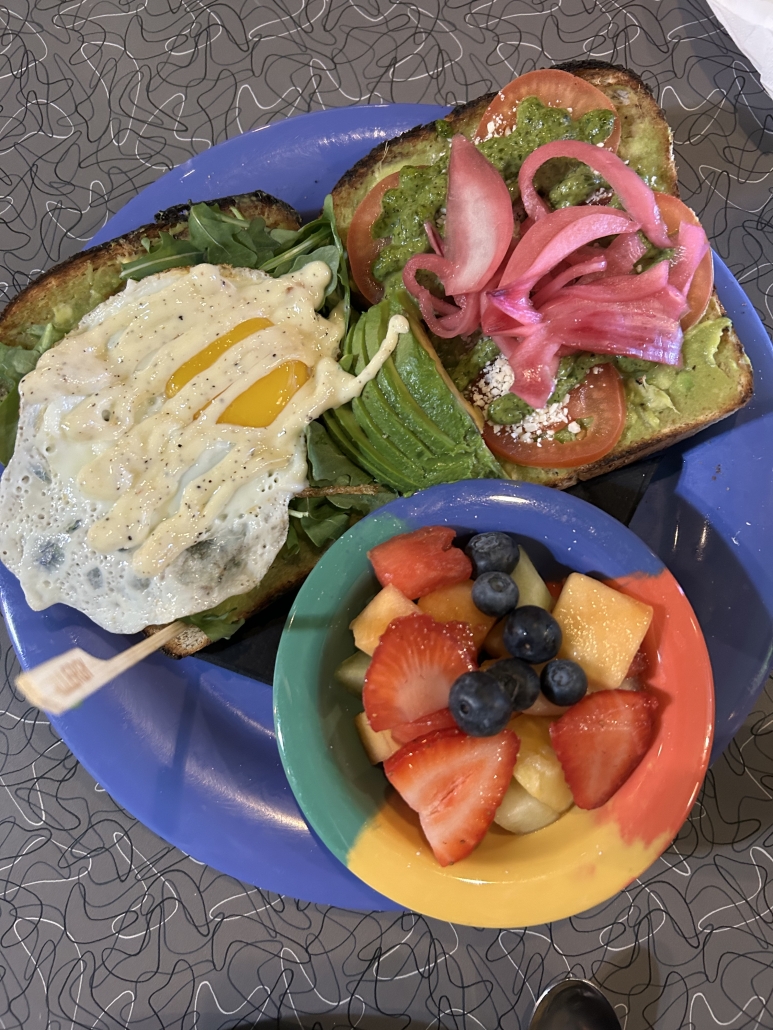 Next, we have the classic blueberry pancakes. To me, there is no better breakfast food than some soft and warm blueberry pancakes. These were exactly that! I've eaten at many restaurants that really skimp on the blueberries, but The Friendly Toast definitely did not do that. These pancakes were filled with fresh blueberries that would leave you with every bite filled with tasty blueberries. I also appreciated the presentation with powdered sugar, a nice bit of butter, and some delicious maple syrup right on the plate. If you go to the Friendly Toast, you NEED to try the pancakes.
Friendly Toast Allergies
As someone with nut allergies, the Friendly Toast staff handled them very well. Unlike many restaurants, the waiters were confident that certain foods did not contain nuts and took appropriate protocols.
You absolutely need to try the Friendly Toast for the BEST brunch.
https://vibrantguide.com/wp-content/uploads/2023/01/3BC1FA98-31F0-44A6-825C-38AB048FCF40-scaled.jpeg
2560
1920
Anna
https://vibrantguide.com/wp-content/uploads/2019/01/logo2.png
Anna
2023-04-09 20:34:24
2023-04-09 20:34:24
Friendly Toast