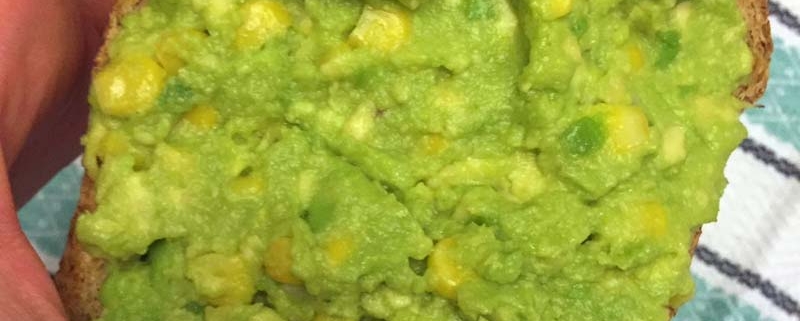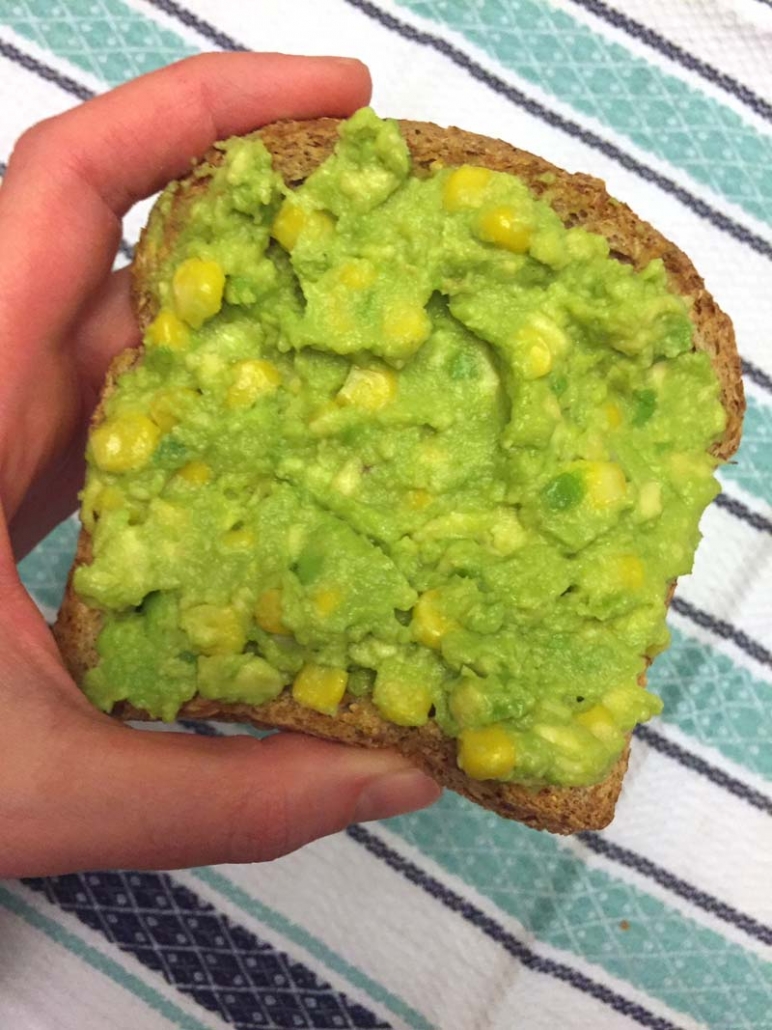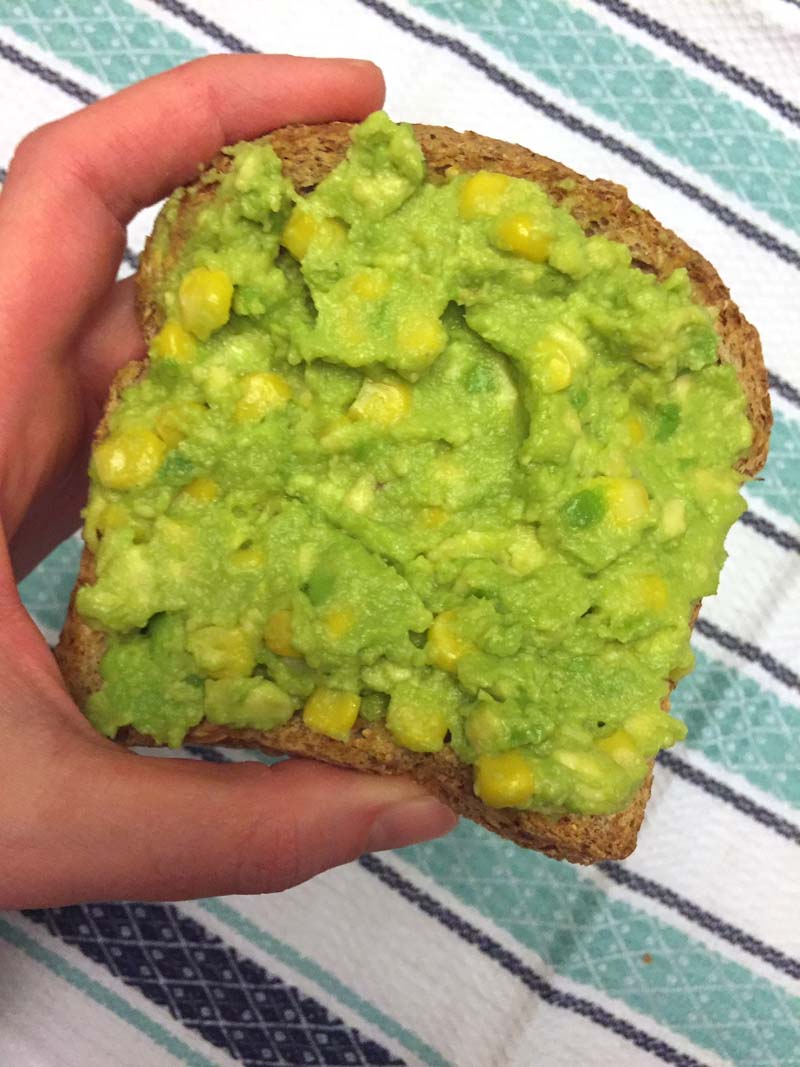 This delicious 3-ingredient avocado toast with corn is easy, filling, simply delicious, and a great breakfast, lunch, or even snack to have! It is so yummy, and eating this will fill you up, until your next meal.
After seeing avocado toast with lots of complicated and unnecessary ingredients, I tried to find a way to make it, that was simple, yet delicious. Not wanting just a plain piece of bread with avocado I looked for ingredients that would spice up the avocado toast, yet still be quick and easy. I found that corn was the best ingredient to add. Corn adds so much flavor to the avocado toast, while adding a sweet, juicy burst of yumminess! Frozen corn is a super quick and easy ingredient, that adds just as much flavor as lots of unnecessary ingredients.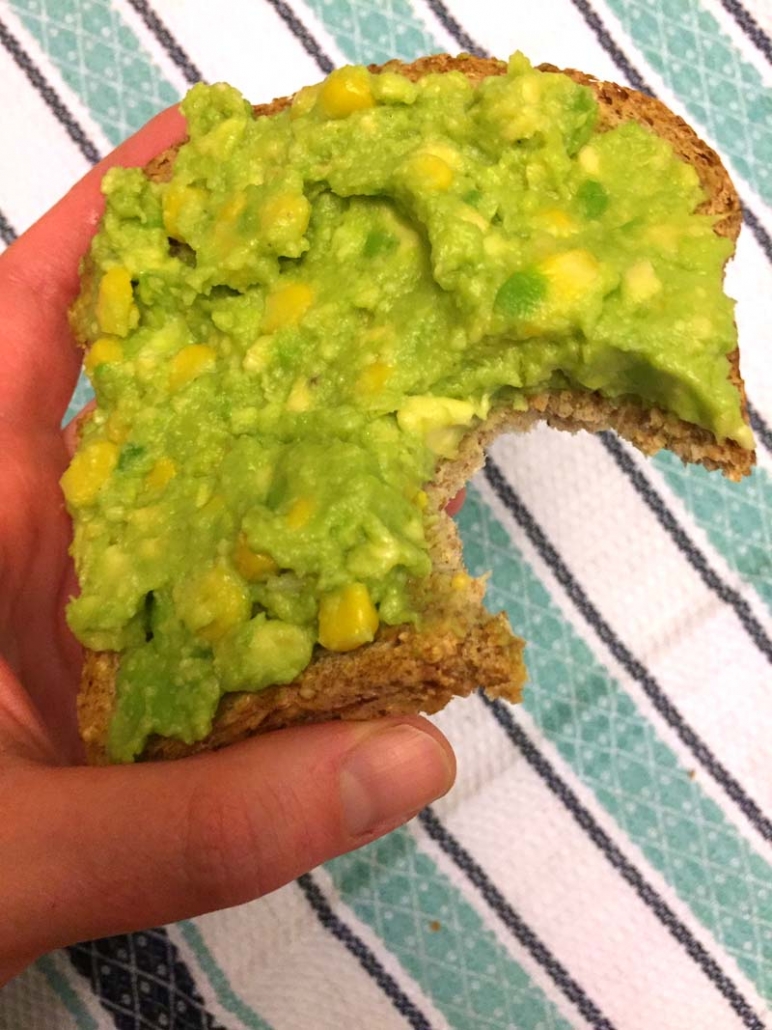 In addition to flavor, the corn adds a burst of color that makes the avocado toast look so appetizing! This avocado toast looks simple, but super yummy! When eating healthy food especially, I always value making sure that the food itself looks super good! This avocado toast looks and smells so yummy! In addition to tasting amazing, this avocado toast looks amazing as well!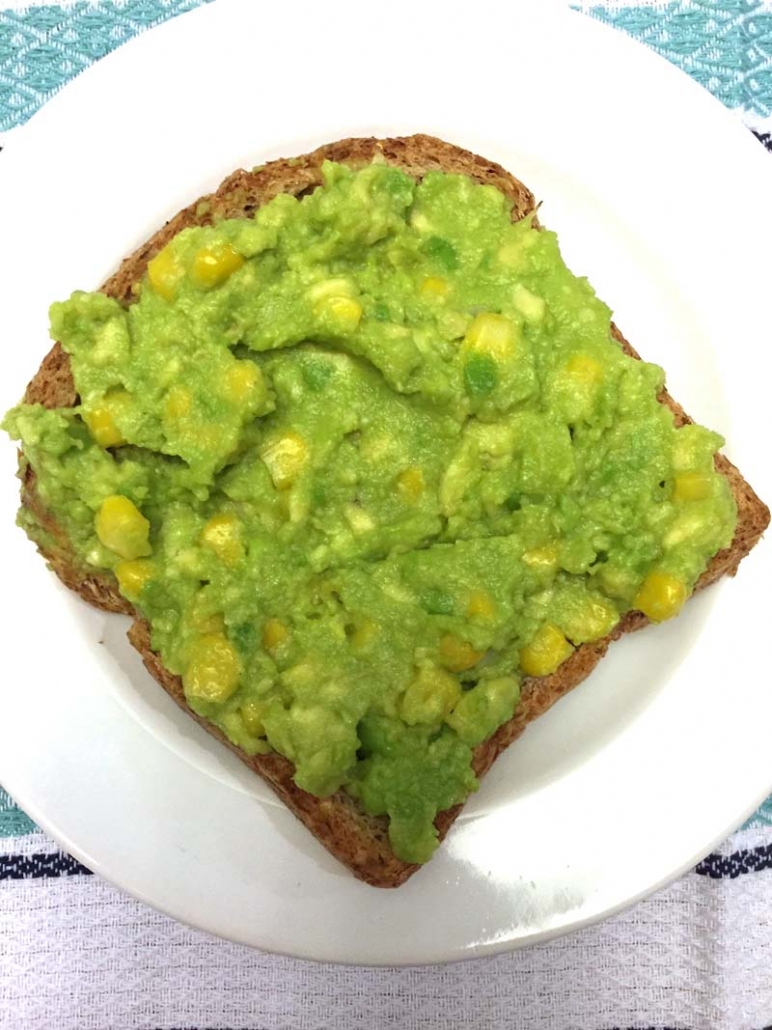 This avocado toast is so healthy! The whole wheat bread contains complex carbs that are great for long term energy! The avocado is so healthy, and it contains super healthy fats that will fill you up. In addition, avocado contains great nutrient and is one of the healthiest foods known! The corn is a healthy vegetable that contains great nutrient! All in all, this avocado toast is super healthy! With almost no sugar, and healthy food, this is such a healthy food option!
Super quick and easy to make, this is a great breakfast, snack, or lunch. The ingredients are very accessible, and you can make this in 5 minutes! You simply mash an avocado, mix it with corn, and spread it on a piece of toast! It is so healthy, and you won't believe how amazing it tastes for how healthy it is! Avocado toast is one of my favorite foods, and this recipe is my absolute favorite avocado toast recipe! I recommend this recipe to any avocado lovers!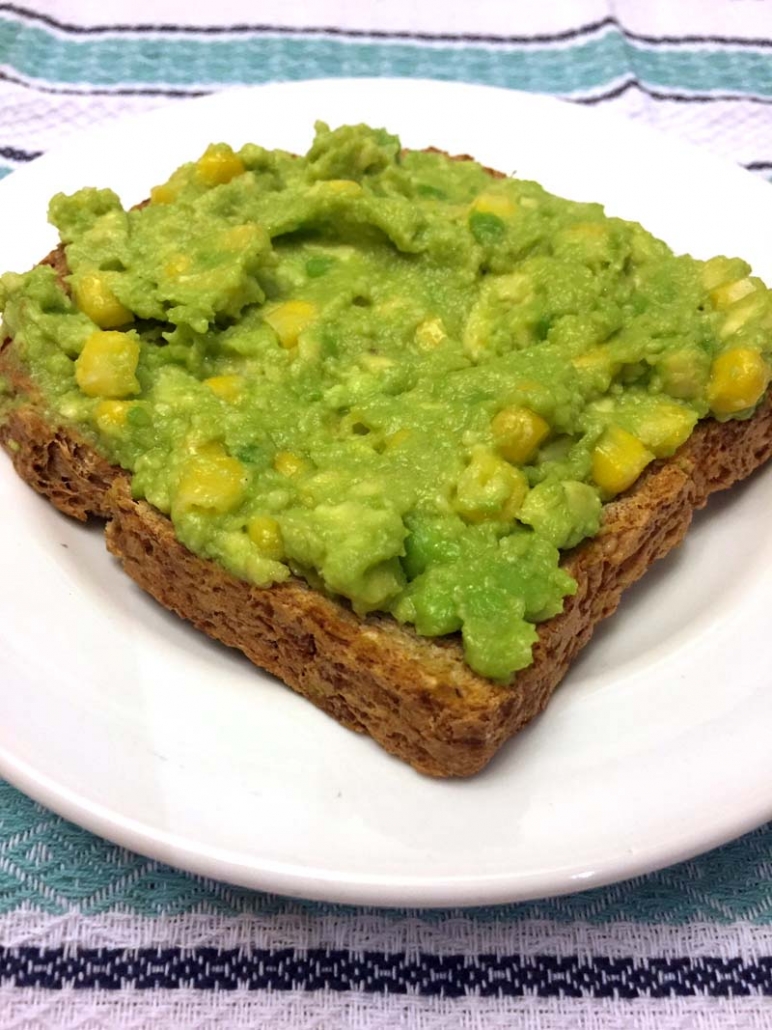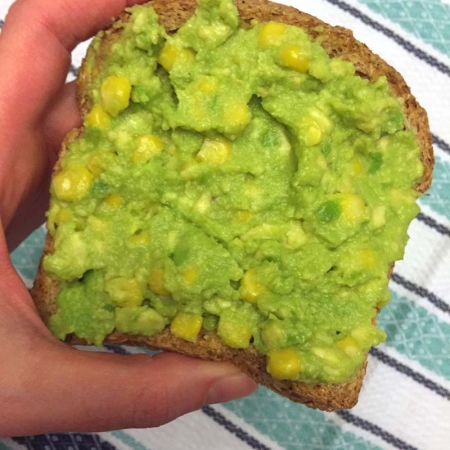 Avocado Toast With Corn
This delcious avocado toast is the perfect food to have for snack, breakfast, lunch or dinner! Simple and delicious, this is the perfect food to fill you up!
Ingredients
1/2

avocado

1

piece

whole wheat toast

1/8

cup

corn

fresh or frozen

1/8

tsp

salt

1/4

tsp

pepper
Instructions
Toast the piece of bread, until it is brown and stiff.

Mash the avocado, until it is fully mashed with a few small chunks.

Mix in the corn, and mix until it is fully mixed.

Add in the salt and the pepper, and mix. The amount of pepper can be adjusted depending on how spicy you want it to be.

Spread the avocado on the toast, and enjoy while just made.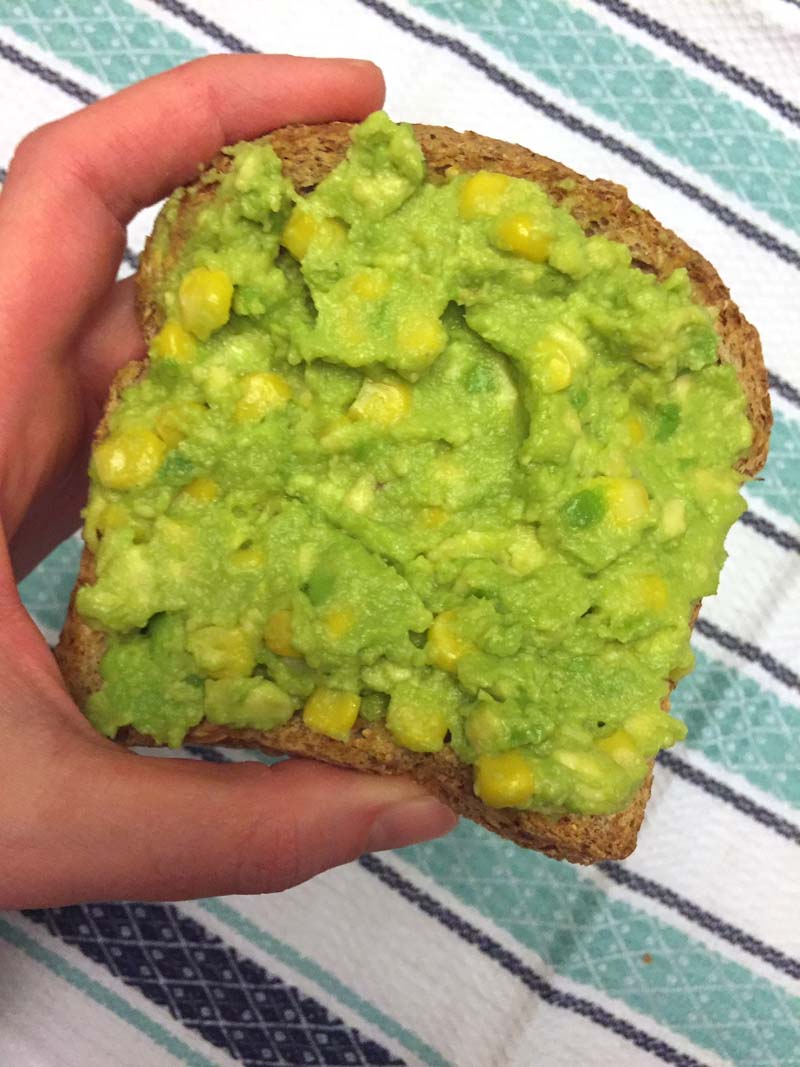 https://vibrantguide.com/wp-content/uploads/2019/02/avocado_toast_with_corn.jpg
1067
800
Anna
https://vibrantguide.com/wp-content/uploads/2019/01/logo2.png
Anna
2019-03-06 02:50:11
2019-03-11 21:31:55
Avocado Toast With Corn