Homemade Avocado Mango Salsa

The absolute PERFECT lunch or side dish, this avocado mango salsa is colorful, flavorful, and DELICIOUS! Avocados and mangos go SO WELL together!
Before making this incredible avocado mango salsa, I was skeptical about the food combination. After trying this salsa though, I instantly became addicted! I enjoyed this refreshing salsa with tortilla chips, and ended up eating the whole bowl! The avocado gives an amazing flavor, the mango and corn gives an addicting sweetness, and the onions and cilantro are packed with crunch and flavor! This avocado mango salsa is by far my favorite salsa!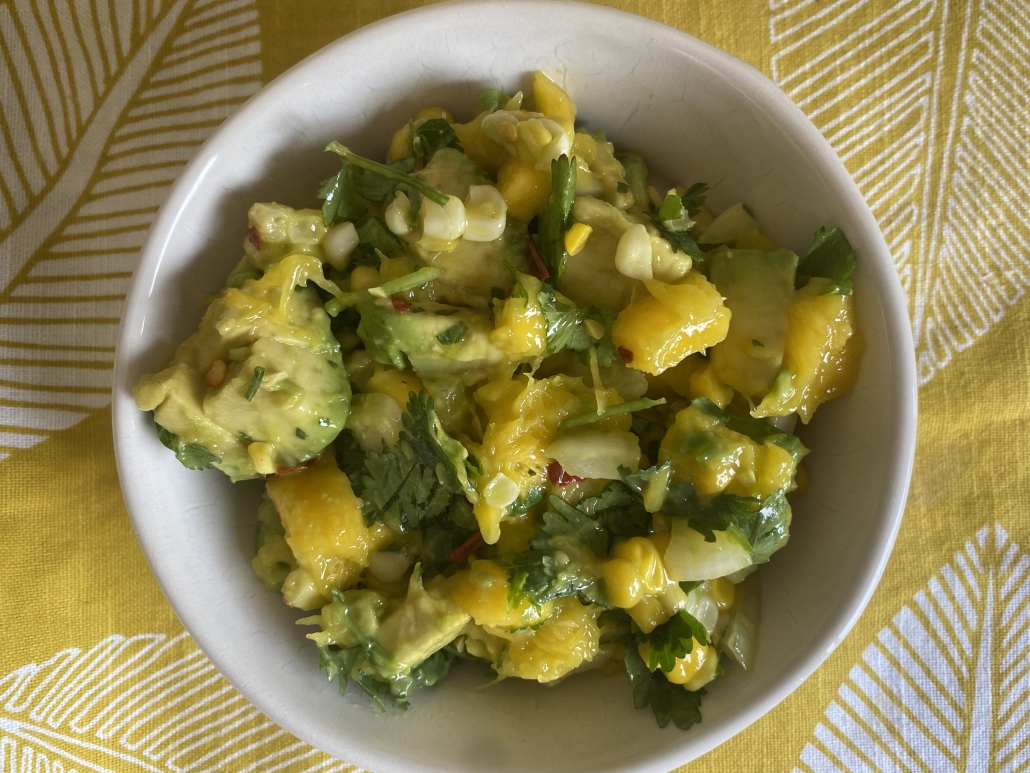 Making this avocado mango salsa is SO EASY! It is the perfect lunch for when you want to make something fresh and unique, but don't have the time and energy to make a complex dish. All that's required is chopping up the ingredients and placing them in a bowl. I started by taking the avocado and dicing it into small pieces. Afterwards I peeled the mango, and diced it up. If the mango is a little over ripe, I've found it a little bit harder to dice it up. You need to be sure to use an extra sharp knife to avoid the mango getting smooshed.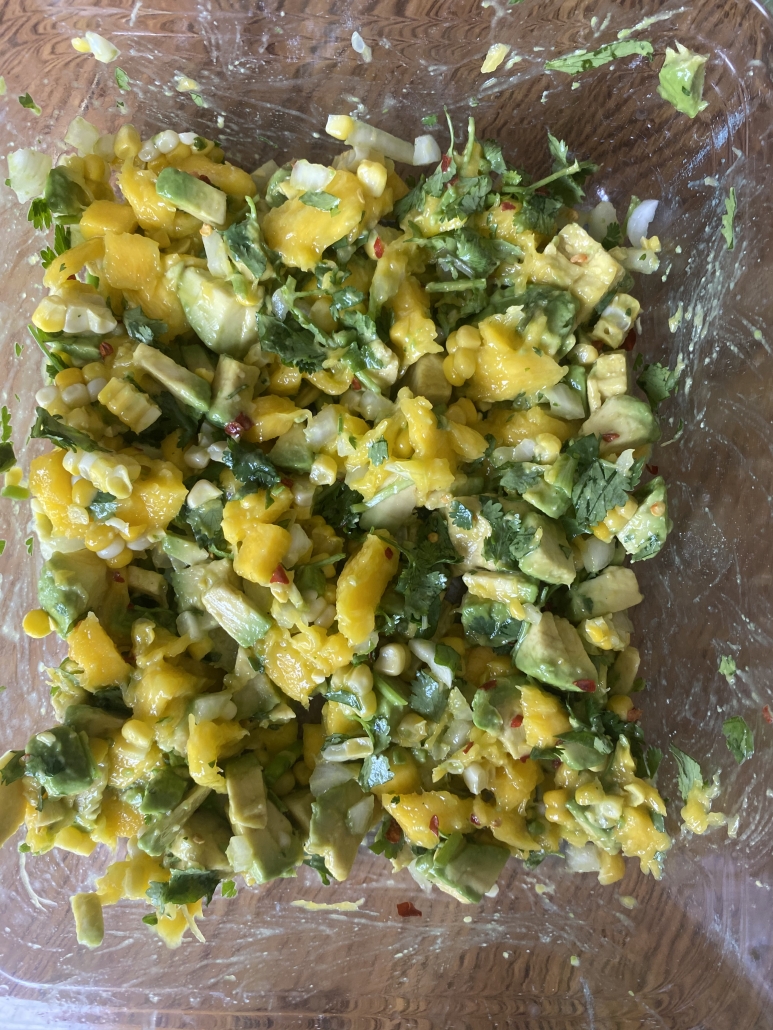 For the onions and cilantro, you can change up the amount to your liking. I know there are plenty of people who hate cilantro, so the cilantro is completely optional:). The cilantro is primarily just for flavor, so if you love cilantro feel free to add more. In terms of the onions, I highly recommend adding onions for that amazing crunchy flavor, but they are in no means necessary. I recommend dicing the onions very thin to avoid an overbearing flavor.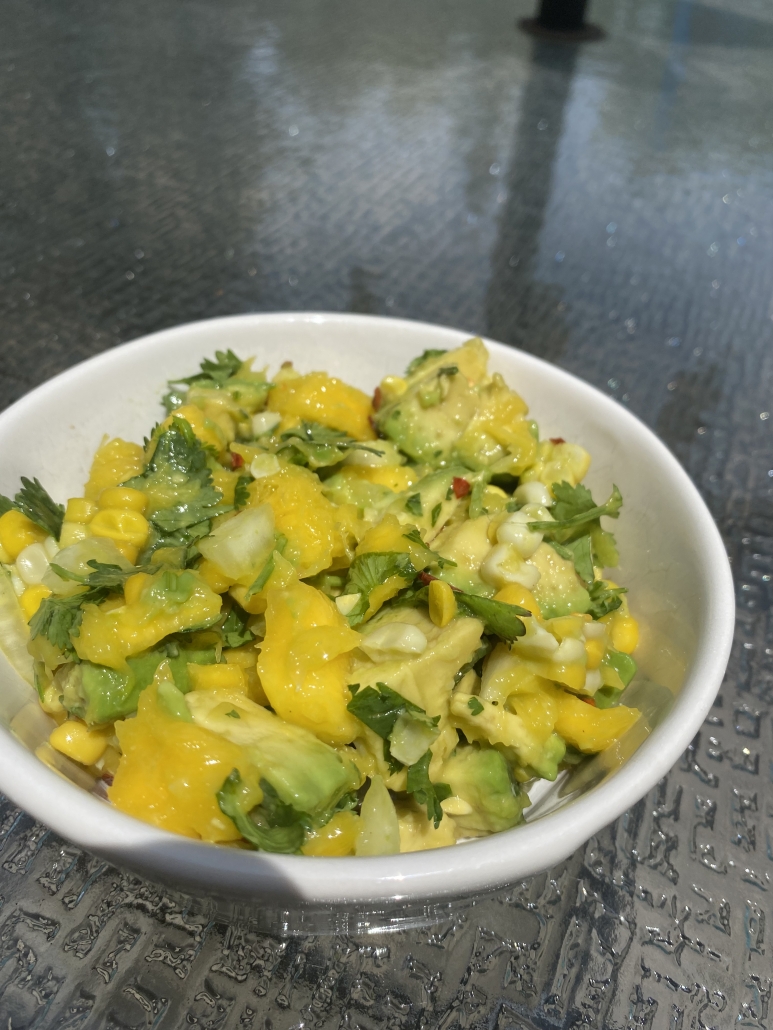 I HIGHLY recommend using fresh corn for this mango avocado salsa. I have made the salsa both using fresh and frozen corn, and you can truly taste the difference. Since there aren't that many ingredients in the salsa, you can truly taste the amazing flavors of each ingredient!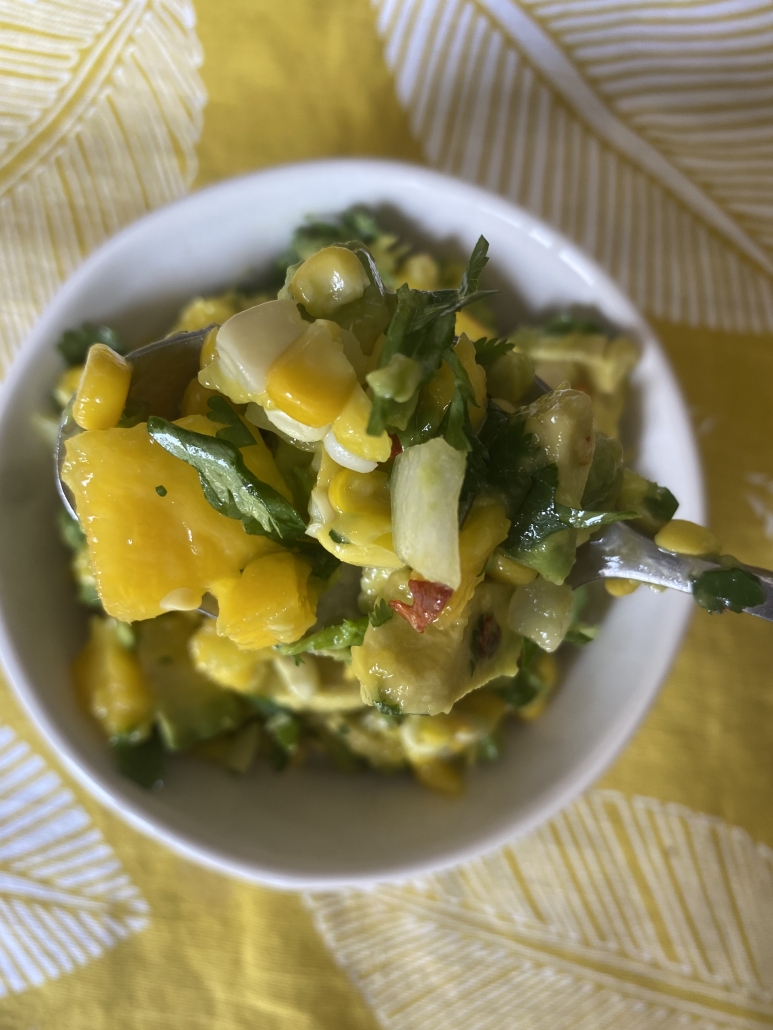 You can also change up the spiciness levels of this avocado mango salsa. This salsa is mild, but there are many ways to make it medium or even hot! The easiest way is to just change up the amount of red pepper flakes added. You can double or even triple the amount of red pepper flakes. You can also chop up a jalapeño and add it in for some extra amazing flavor. Spicy salsa is so delicious, so don't be afraid to modify the recipe!
This avocado mango salsa is the perfect side dish! You can also use this salsa as a topping for taco night! I've eaten this salsa as a lunch before, and paired it with some chips. There are so many different ways you can use this salsa, get creative!
Whether you are looking for a topping for taco night, or are just looking for an easy lunch, you need to try this refreshing and colorful avocado mango salsa!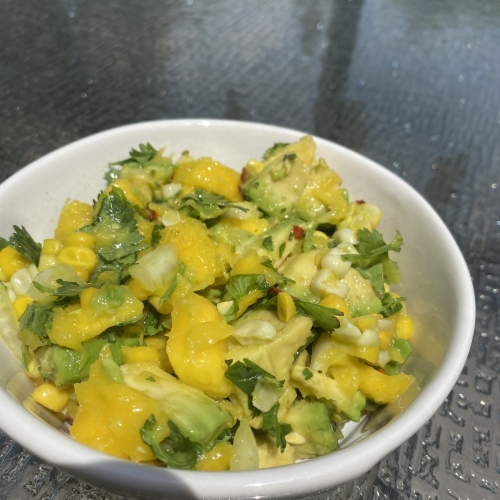 Avocado Mango Salsa
This delicious avocado mango salsa is so refreshing! Packed with flavor, you are sure to love this amazing salsa!
Ingredients
1

Avocado

1

Mango

1/2

Onion

1/4

Cup

Cilantro

1/4

Cup

Fresh Corn

1/2

Lime

1

Tsp

Salt

1

Tbsp

Red Pepper Flakes
Instructions
Dice up the avocado, mango, onion, cilantro, and corn into small pieces and place in a large bowl.

Squeeze in the lime and mix.

Add in the salt and red pepper flakes to taste.

Serve fresh with tortilla chips and enjoy!
https://vibrantguide.com/wp-content/uploads/2022/07/697DB77E-183A-42B8-B0C1-D273EDAD398D-scaled.jpeg
2560
1920
Anna
https://vibrantguide.com/wp-content/uploads/2019/01/logo2.png
Anna
2022-07-02 18:17:49
2022-07-02 20:22:02
Homemade Avocado Mango Salsa