Salami and Cheese Pillsbury Roll-Ups out of Biscuit Dough

These delicious salami and cheese roll-ups are so addicting, and SO EASY to make! Warm, flavorful, and AMAZING, you have to make these!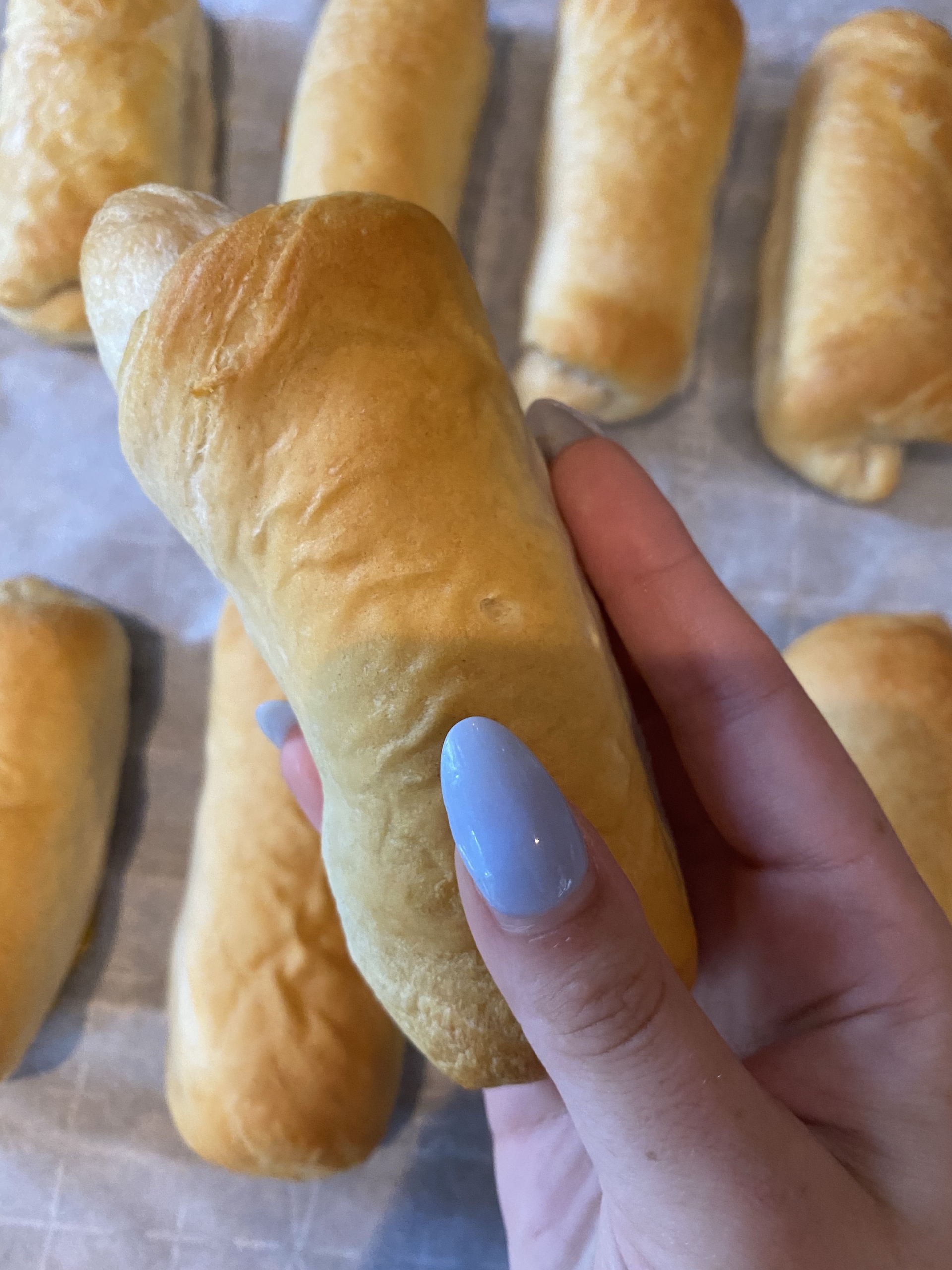 After getting tired of plain-old pillsbury biscuits, I wanted to try something new. I thought of these delicious salami and cheese roll-ups, that are now one of my favorite lunches! Unlike ordinary roll-ups, the biscuit dough adds a slight sweetness to these rolls, which makes them irresistible! Additionally, these rolls really fill you up, so they make the perfect meal.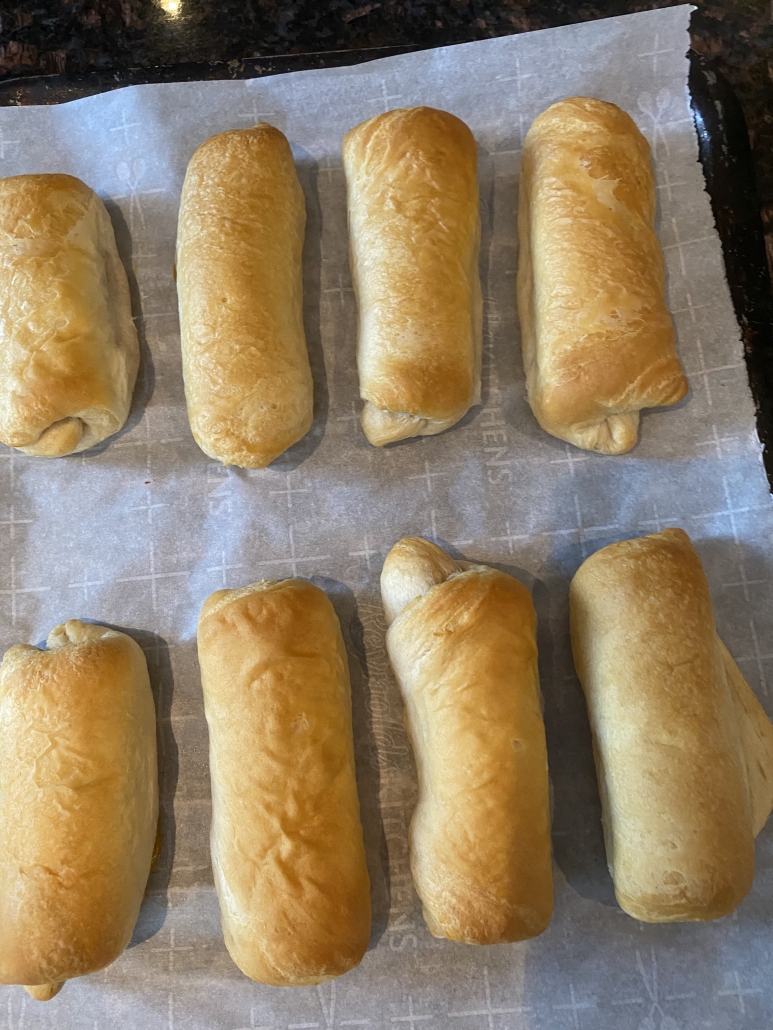 These salami and cheese rolls are so easy to make! To start, take a pillsbury biscuit, and use a rolling pin to roll it out. Try to keep the biscuit as circular as possible. You want to make the dough thin, but still have it hold together.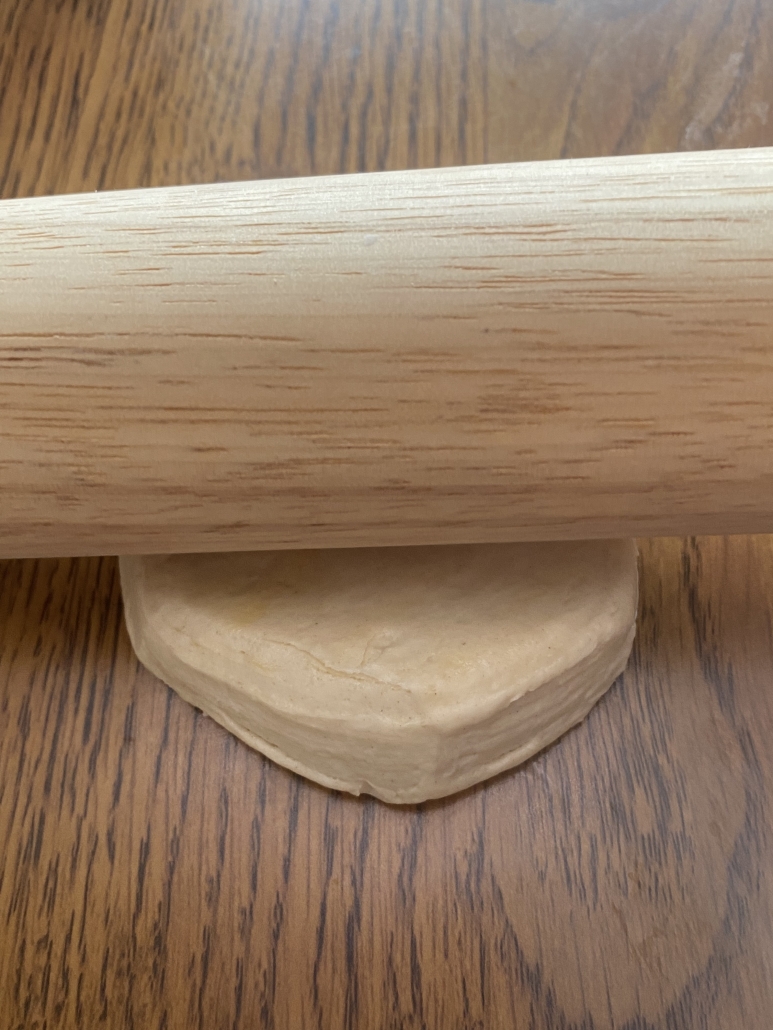 If you don't roll the dough out enough, it may not fully roll. If you roll the dough out too much it may break. The dough should look like this: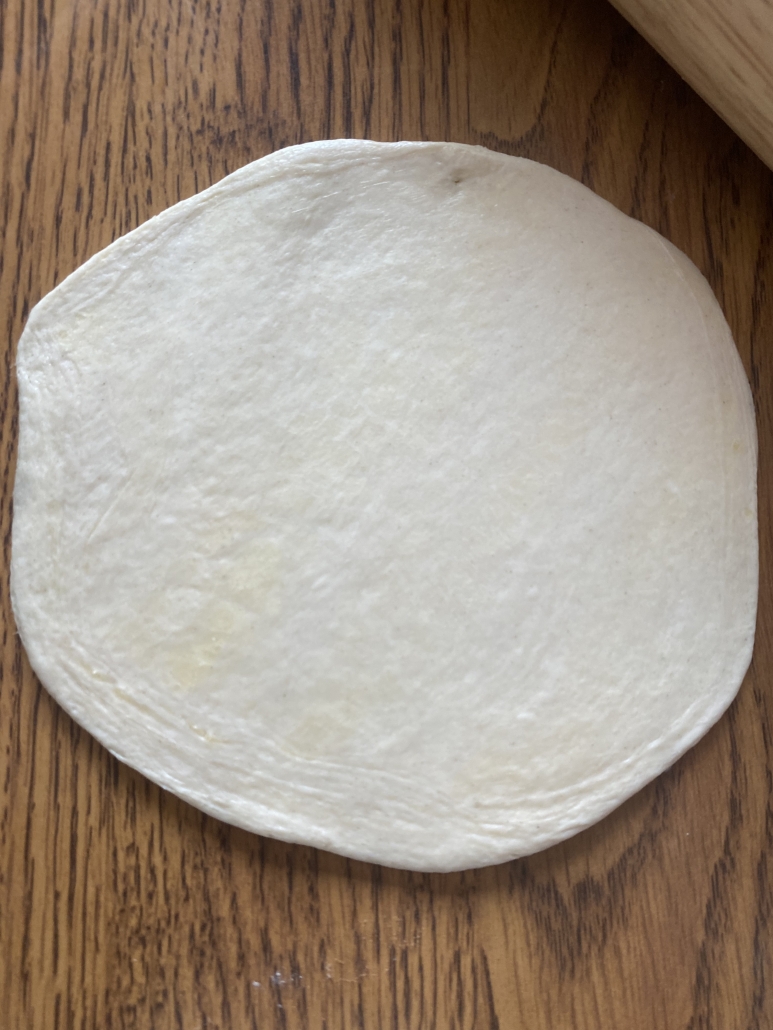 Next, you are going to want to take the cheese and cut it in half. I use cheddar cheese, but really any cheese works. You can use American or Swiss, or even pepper jack if your looking to add spice.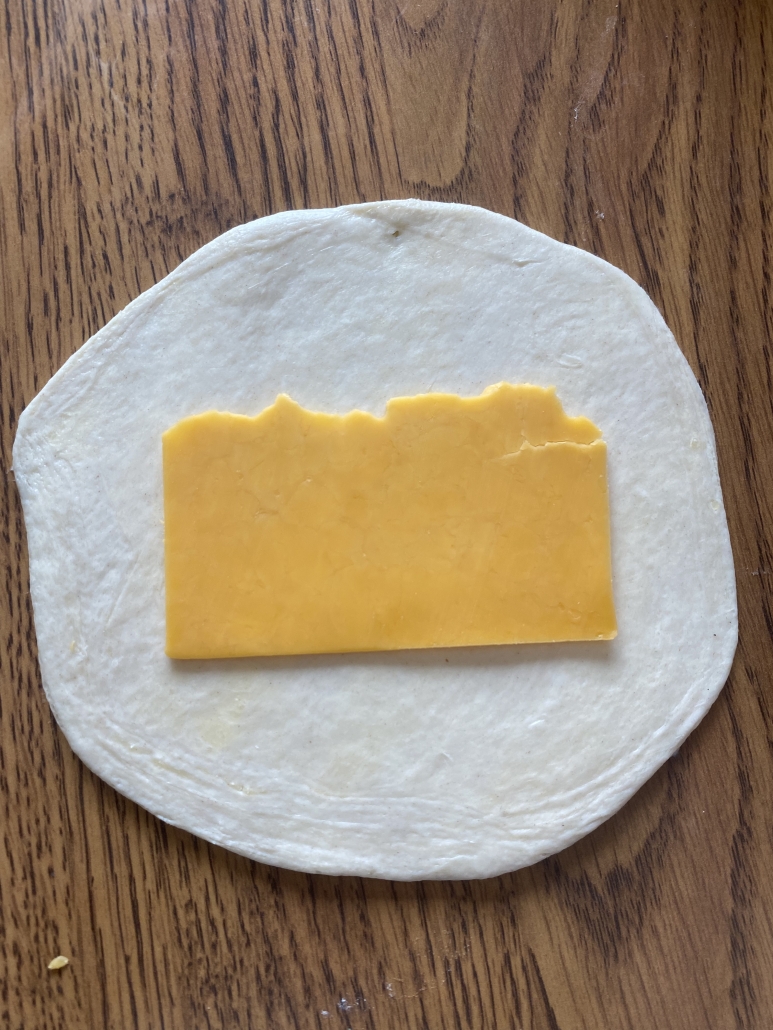 After, you are going to add three slices of salami. You can also add ham or turkey, but personally I think salami tastes best.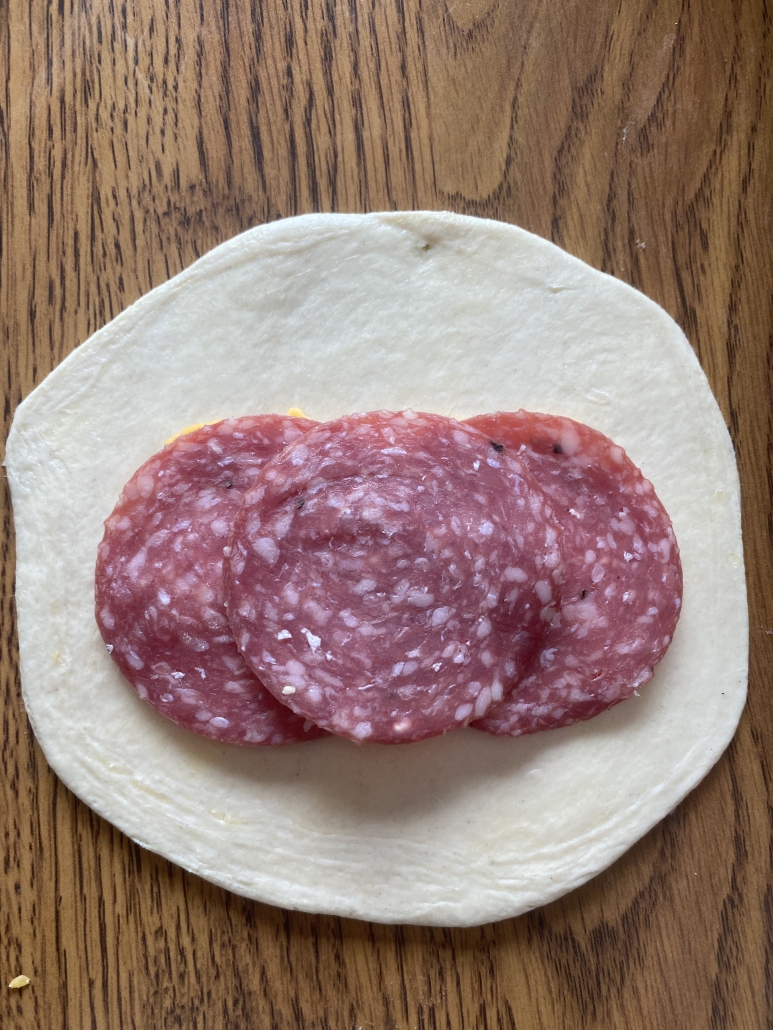 Next, you are going to fold the thin side of the dough towards the middle. It should look as following: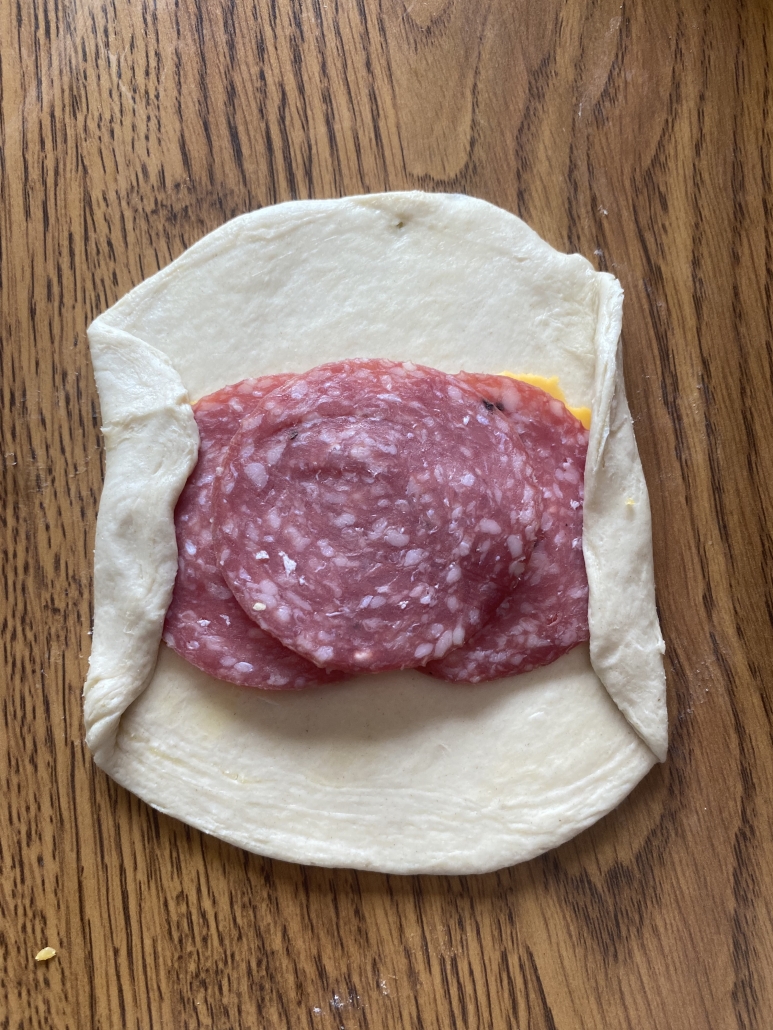 Next, you are going to tightly roll the rest of the dough, so that it makes a roll-up.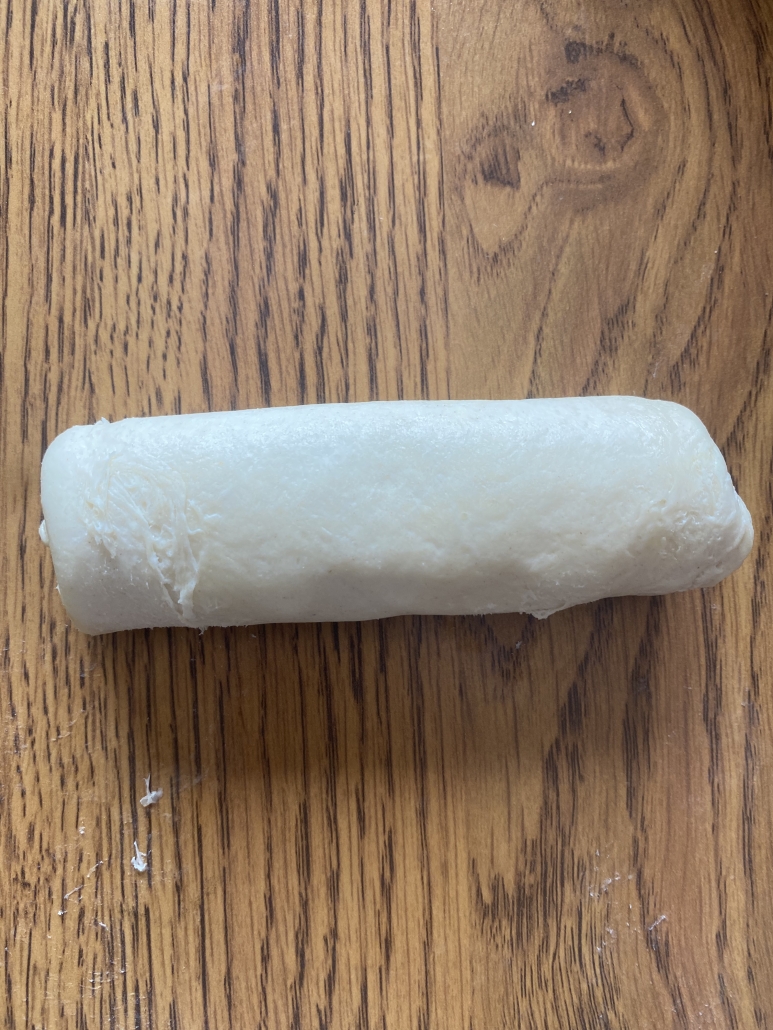 Finally, you are going to take all of your rolls, and place them on a tray lined with parchment paper.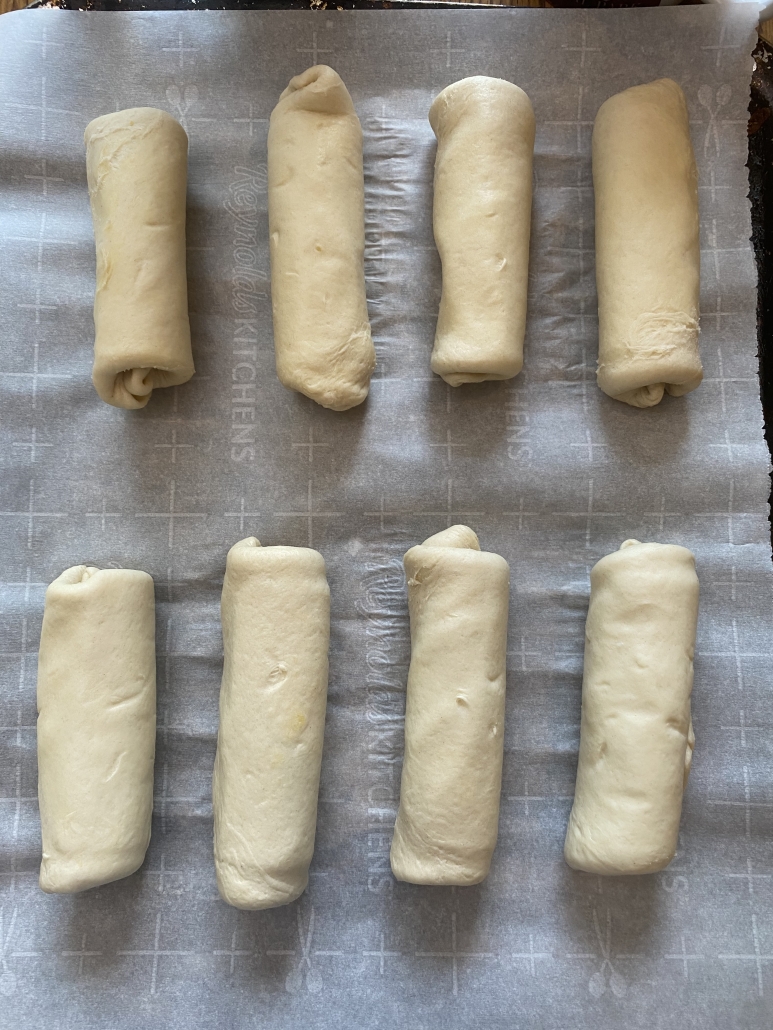 Finally, bake at 350 for 15 minutes!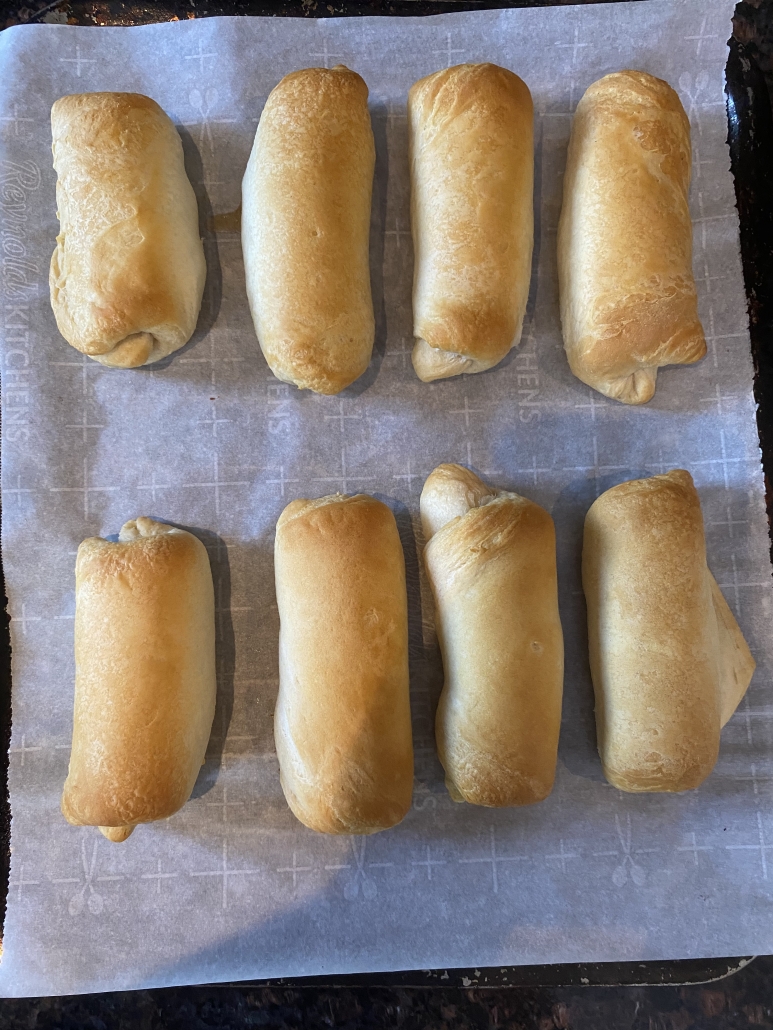 With only 3 ingredients, these salami and cheese pillsbury roll-ups make for the perfect lunch! They are really an upgrade from boring old sandwiches, and leave you feeling full and satisfied. If you are looking for lunches to give your kids, these are perfect! Only containing biscuit dough, salami and cheese, your kids will love these:). They also are quick to make, and very simple, so you can make these while your running low on time.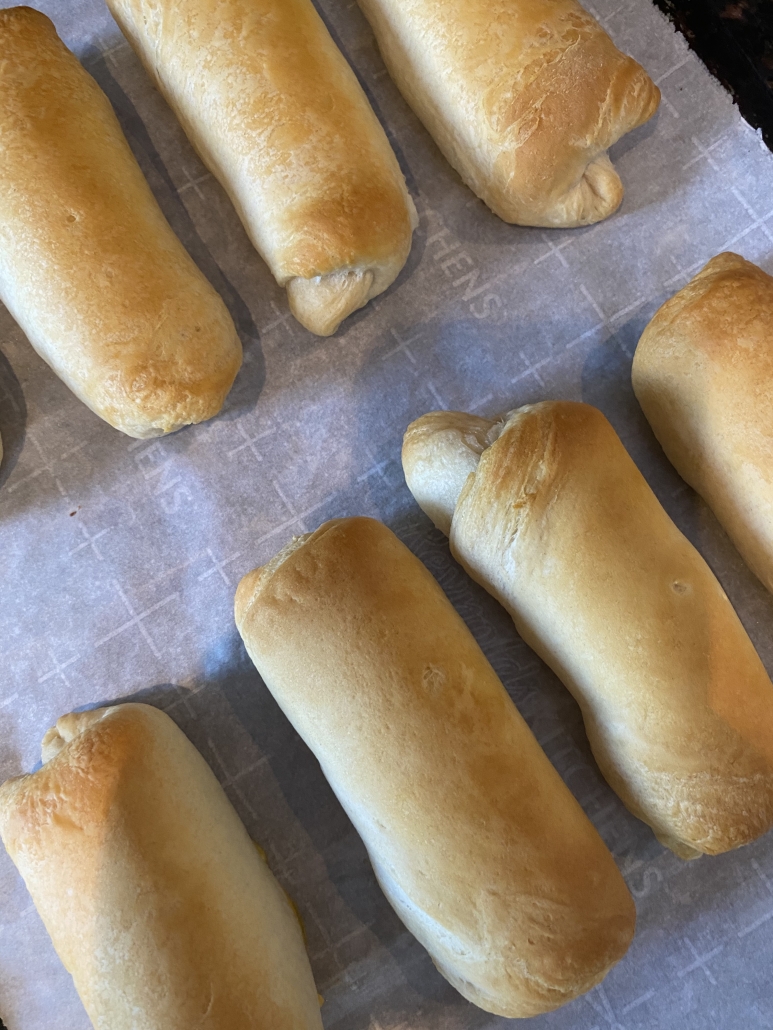 These are also the perfect food to bring to a party! These rolls are cheap and easy to make, and everyone is sure to love them! I brought these to a 4th of July party, and these were a HUGE HIT! I highly recommend making these for your next party!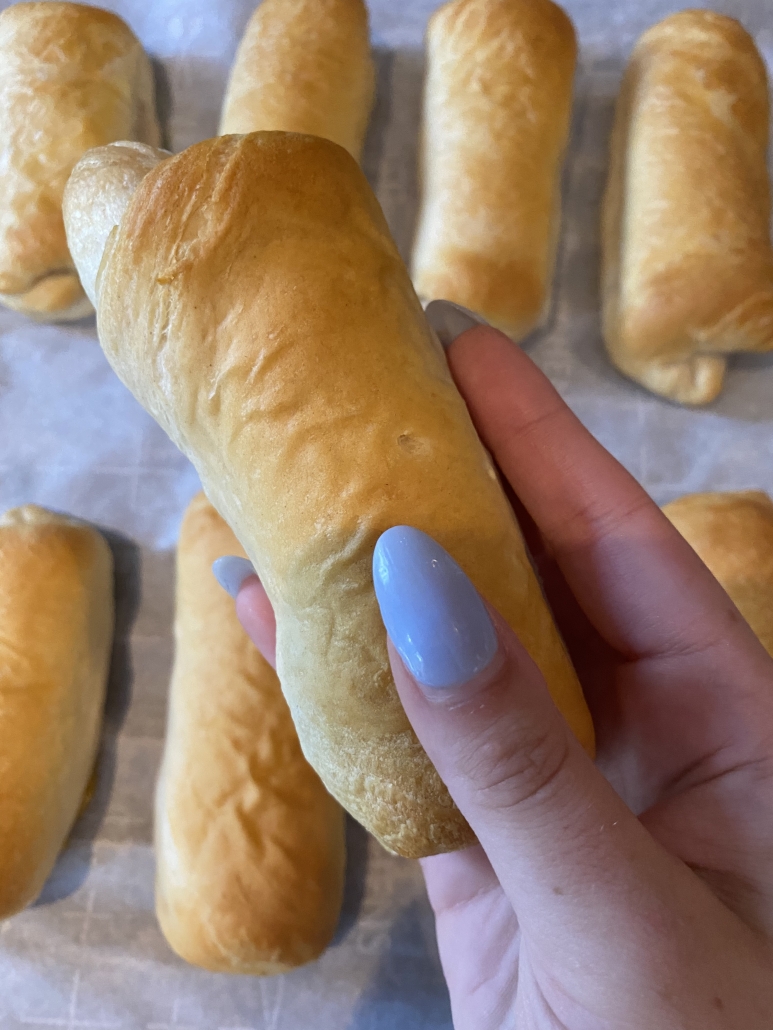 Whether you are looking for an easy lunch for your kids, or a tasty treat to bring to a party, you have to try these pillsbury biscuit salami and cheese roll ups! They are so warm and delicious, and will leave you so satisfied!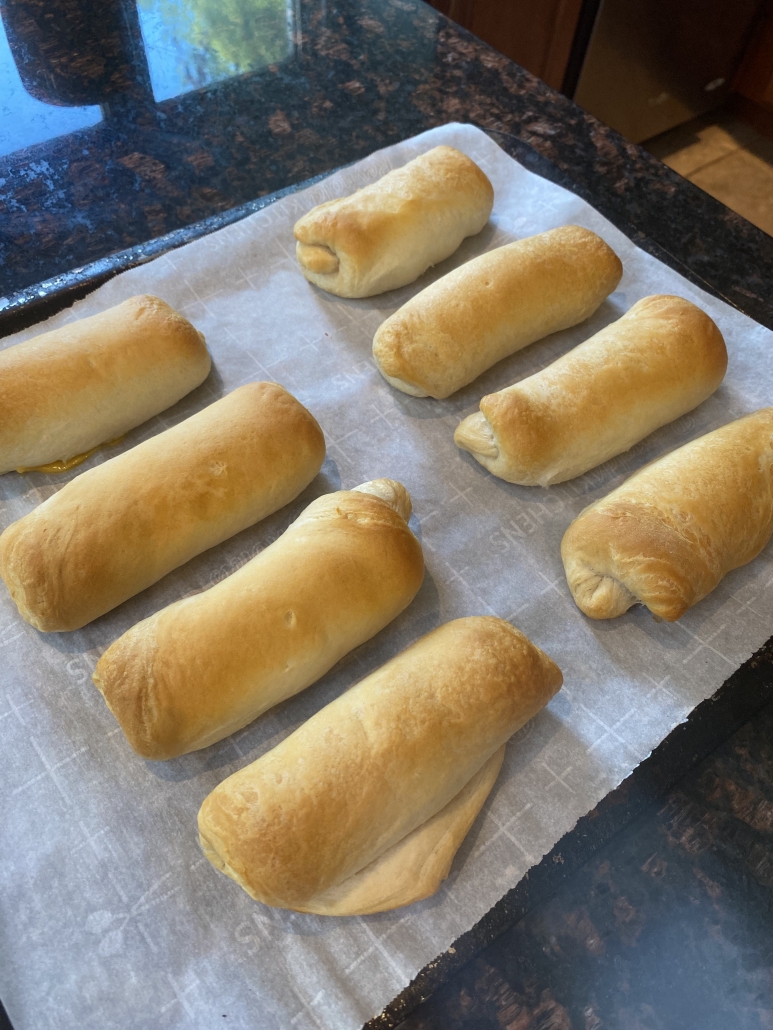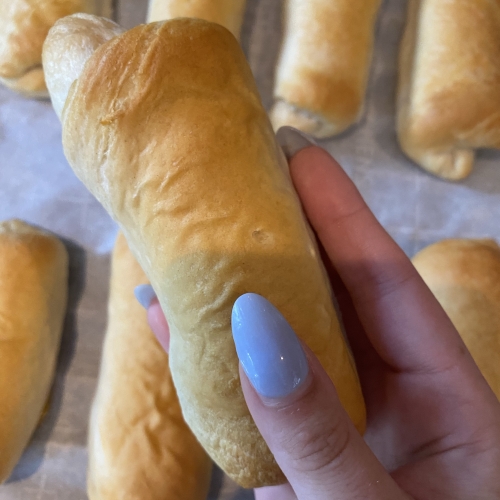 Salami and Cheese Pillsbury Roll-Ups out of Biscuit Dough
These mouth-watering roll-ups are so warm and flavorful, and the best part is they are so easy and quick to make! They are the absolute perfect lunch!
Ingredients
1

8 Pack Package

Pillsbury Biscuits

4

Slices

Cheddar cheese

24

Small Slices

Salami
Instructions
Preheat the oven to 350 degrees.

Using a rolling pin, roll out the biscuits into thin circles.

Place 1/2 slice of cheese and 3 slices of salami in the center each biscuit.

Fold the thin sides of the dough towards the center. Then, roll the dough so the salami and cheese are secured inside.

Bake for 15 minutes or until golden brown.
https://vibrantguide.com/wp-content/uploads/2022/07/15D0DE8D-2F9C-4068-BB67-A859092DDA63-scaled.jpeg
2560
1920
Anna
https://vibrantguide.com/wp-content/uploads/2019/01/logo2.png
Anna
2022-07-08 19:21:43
2022-07-08 19:28:27
Salami and Cheese Pillsbury Roll-Ups out of Biscuit Dough