Edible Brownie Cookie Dough Recipe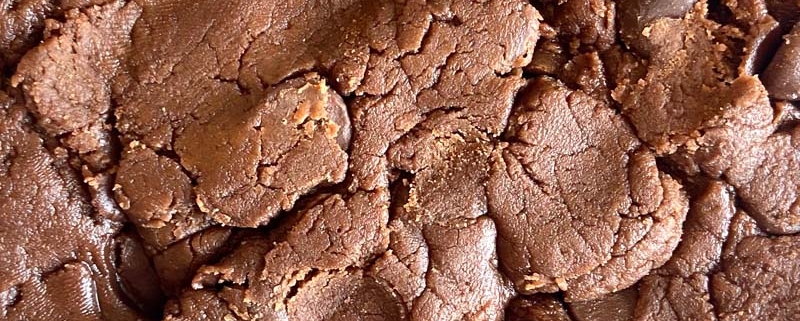 This brownie cookie dough is absolutely addicting, 3 ingredients, and so easy to make! When you can't decide if you want brownies or cookie dough, now you can have both!:)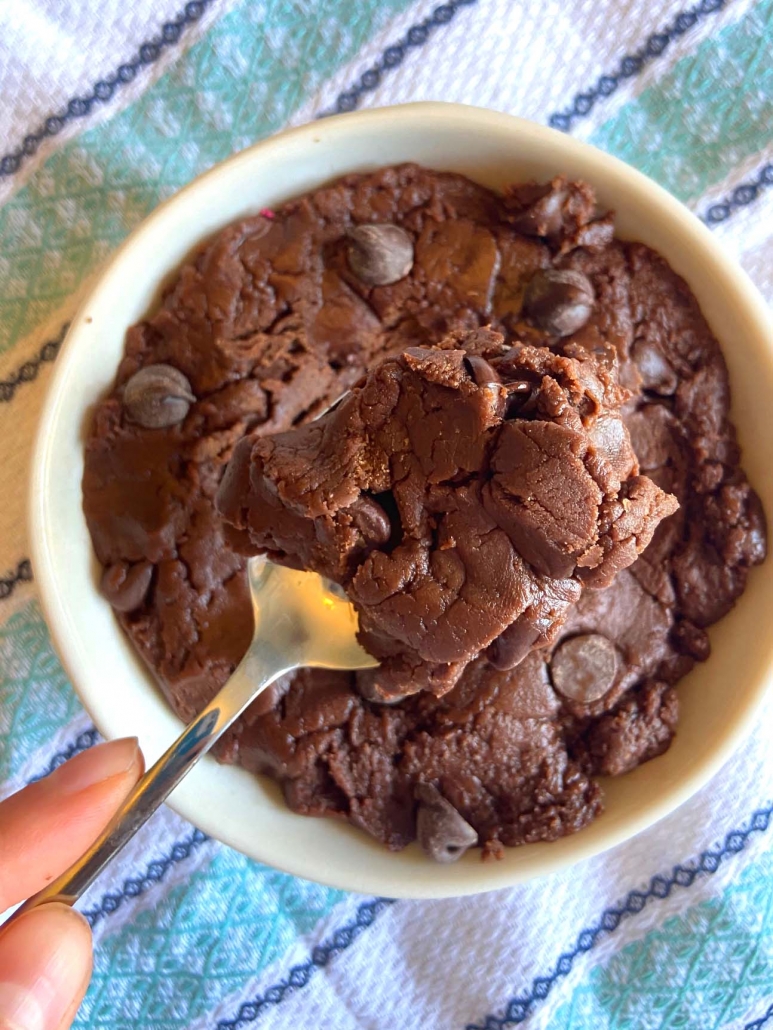 This cookie dough is absolutely delicious! It has the consistency of fresh homemade cookie dough, and the taste of mouth-watering brownies. Once you take a bite of this cookie dough, you will not be able to stop eating it!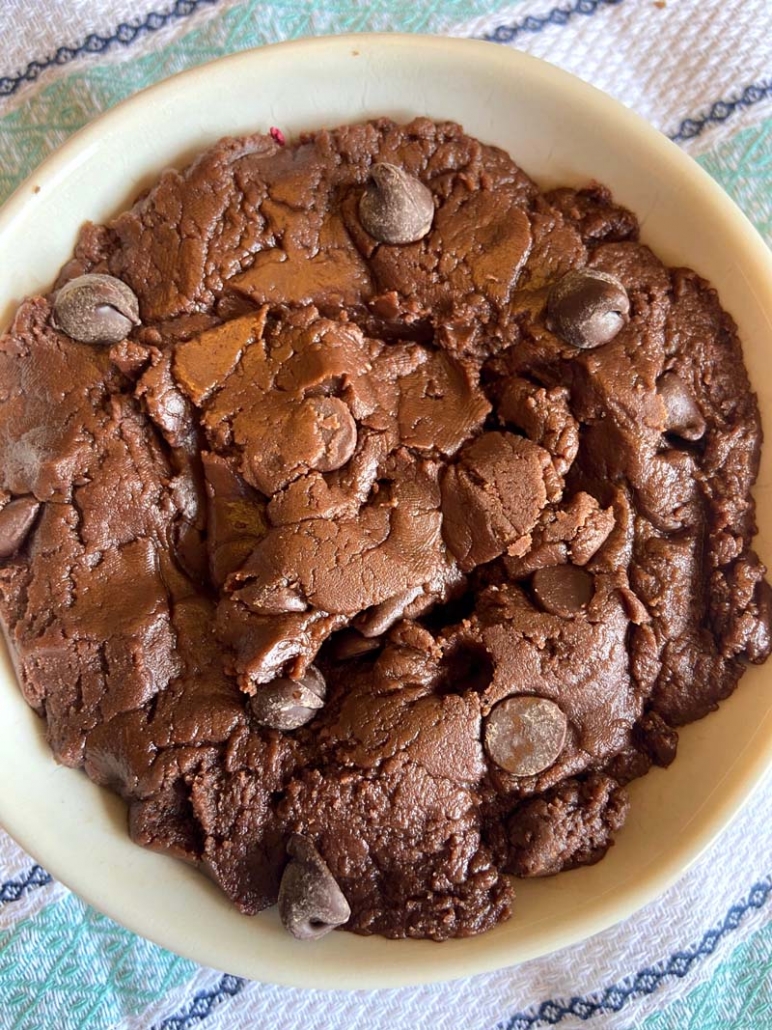 If you are looking for a different way to use your boxed brownie mix, this is the perfect recipe for you! It literally only takes 2 minutes to make, and even the most basic cooks can make this cookie dough. If you are in a rush, but still want a delicious dessert, this recipe is absolutely great!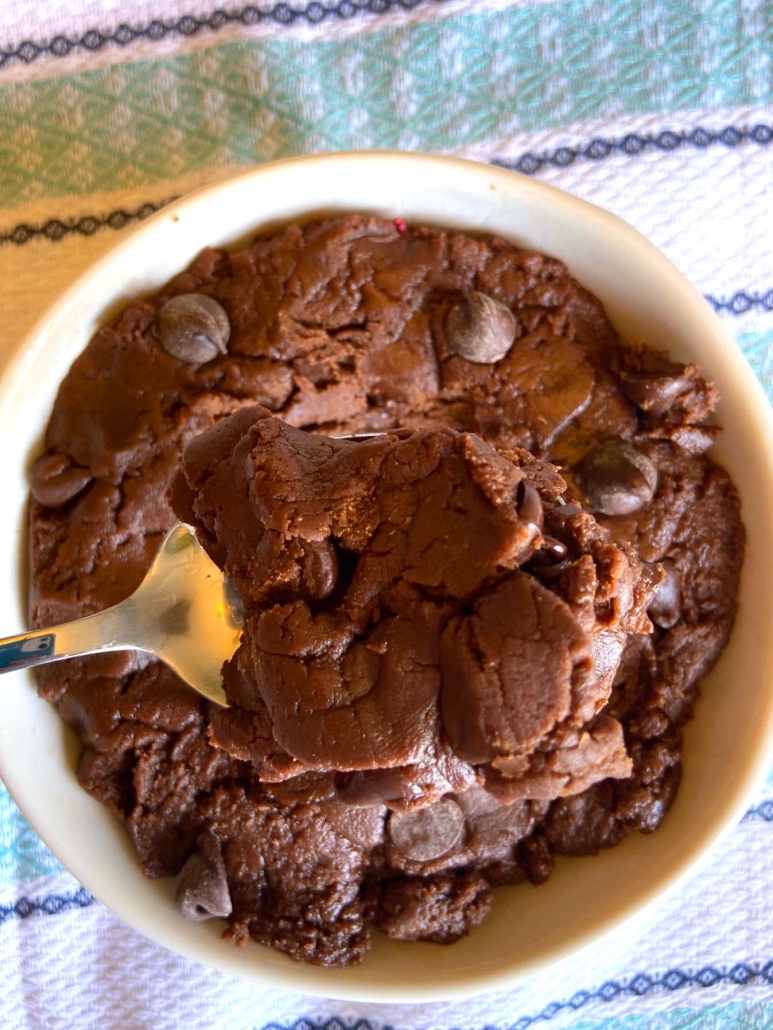 If you are out of baking ingredients, this is an amazing dessert to make! All this cookie dough requires is box mix, oil, and water, so even on days when your refrigerator is empty, you can still make this dessert. In addition, you can make a large portion very easily, so if you need to find a quick dessert that is cheap, quick, and low on ingredients, this cookie dough is perfect!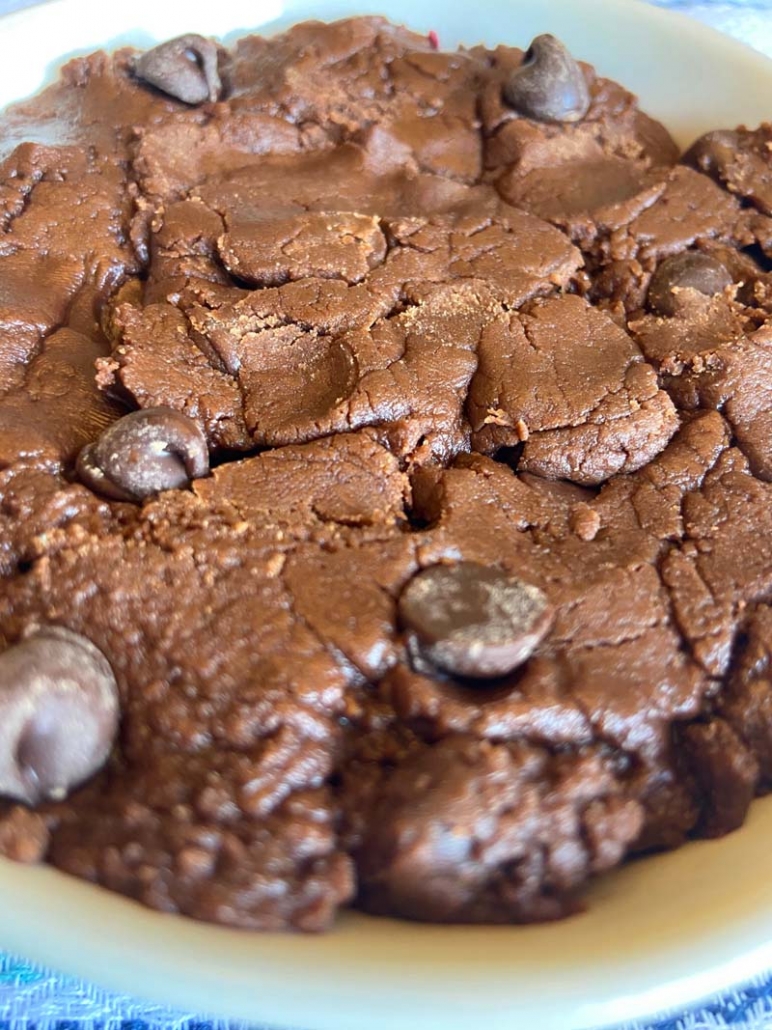 Although this cookie dough only requires 3 ingredients, you can mix in a variety of different things for some texture. If your brownie mix doesn't already have chocolate chips in it, you can add some chocolate chips to add some chocolatey crunch. In addition, you can add chopped walnuts, sprinkles, white chocolate pieces, or brownie bites into the cookie dough.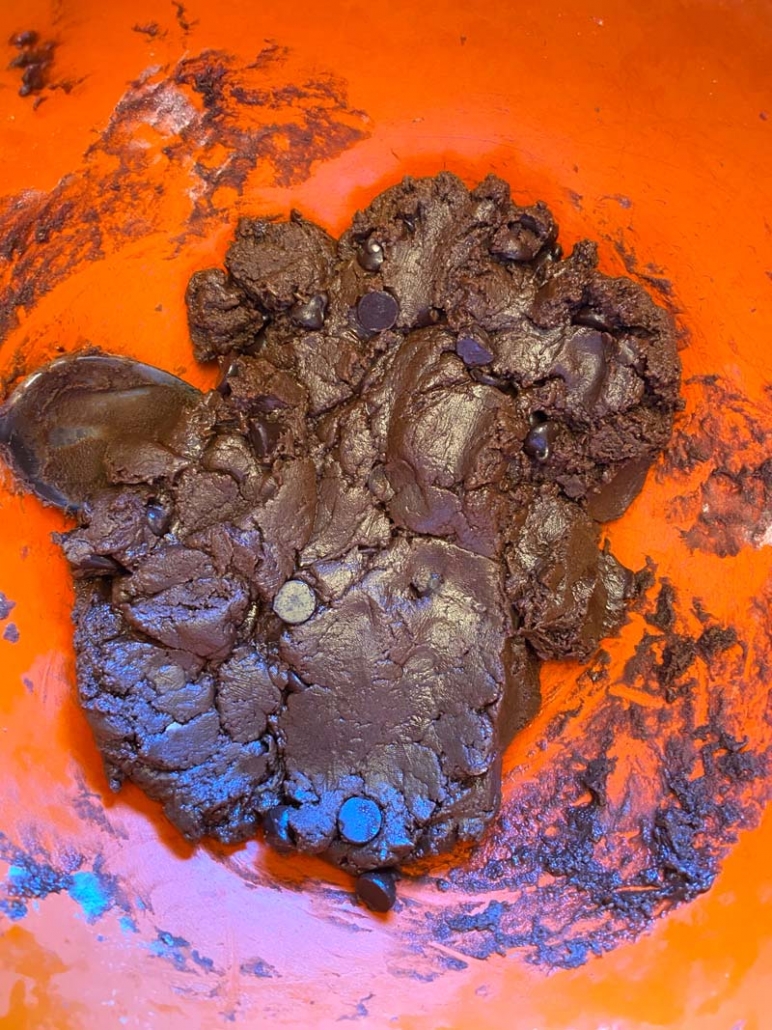 You can use any brownie mix to make this delicious cookie dough, but my personal favorite is the Ghirardelli Double Chocolate Chip Brownie Mix. This brownie mix has a tasty flavor, in addition to having chocolate chips already mixed in. These chocolate chips add a delicious texture and flavor.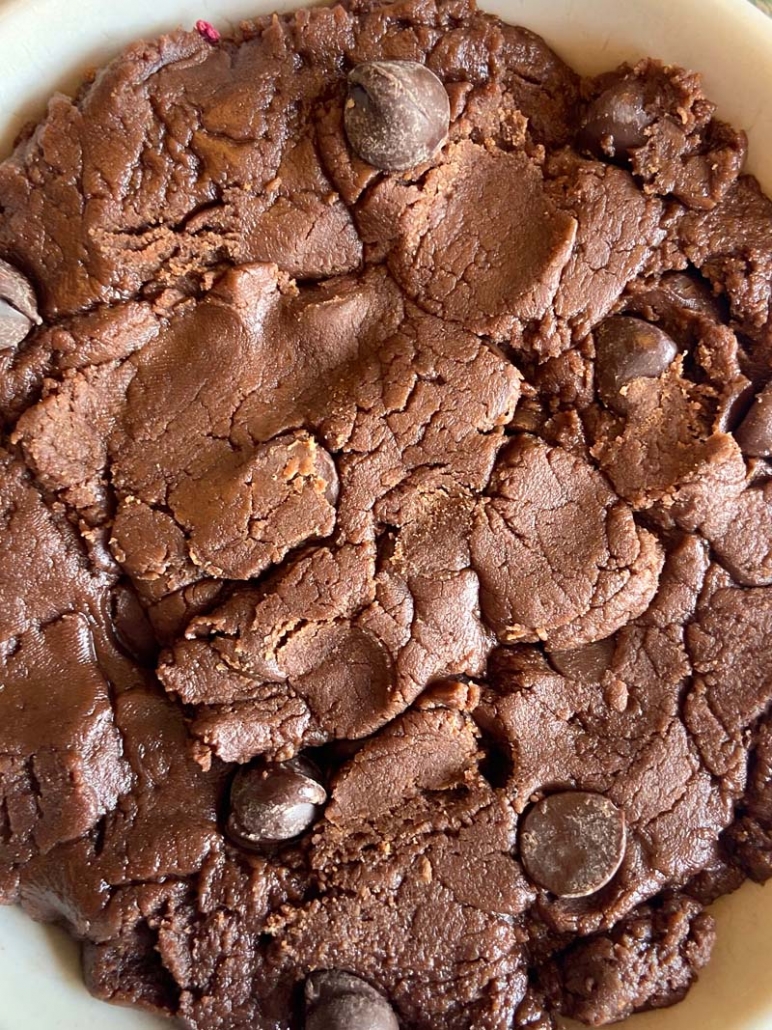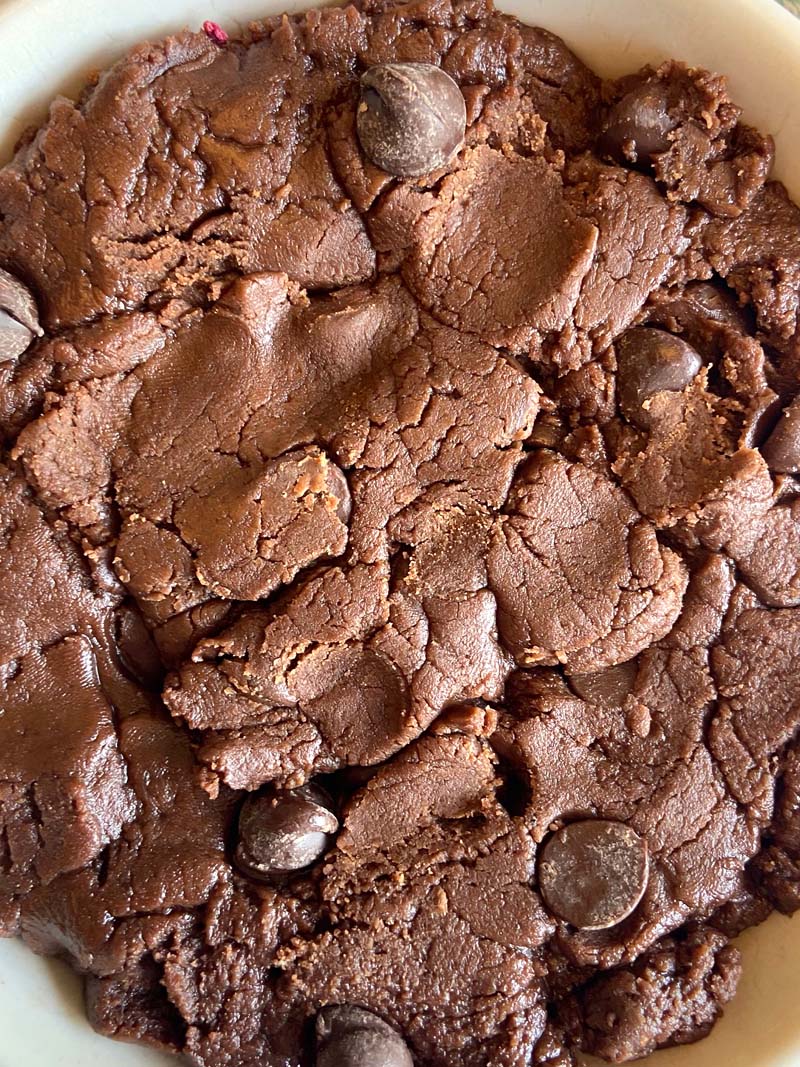 This cookie dough is the perfect dessert for when you want to have a lazy day and want a sweet treat. You can whip up a batch of this cookie dough, and eat it while watching your favorite TV show. If you want to make a dessert that your whole family will enjoy, everyone will love this edible brownie cookie dough. This cookie dough is a great dessert for any occasion.
This cookie dough is so easy and fast to make, and is the perfect dessert to make, whether you are making a dessert for guests, or want to eat it while watching a movie! With only 3 ingredients, you will love this edible brownie cookie dough! If you want another edible brownie dessert check out Brownie Batter Balls.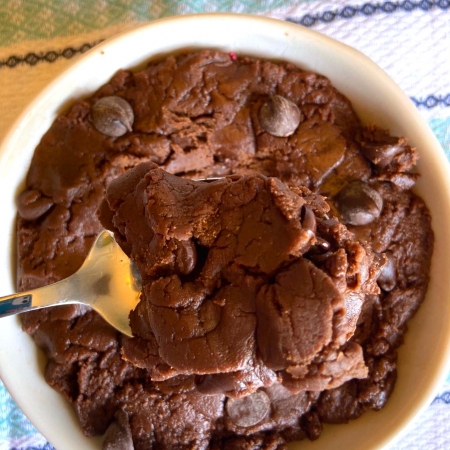 Edible Brownie Cookie Dough
This 3 ingredient edible brownie cookie dough is absolutely delicious! Bursting with an addicting brownie flavor, you will absolutely love this brownie cookie dough!
Ingredients
1/2

box

brownie mix

1/6

cup

vegetable oil

2

tbsp

water
Instructions
In a bowl, combine the brownie mix and vegetable oil until well combined.

Slowly add in the water, 1 tbsp at a time, until the brownie mixture is the consistancy of cookie dough.

If your brownie mix does not already come with chocolate chips, you can add in 1/4 cup for extra texture.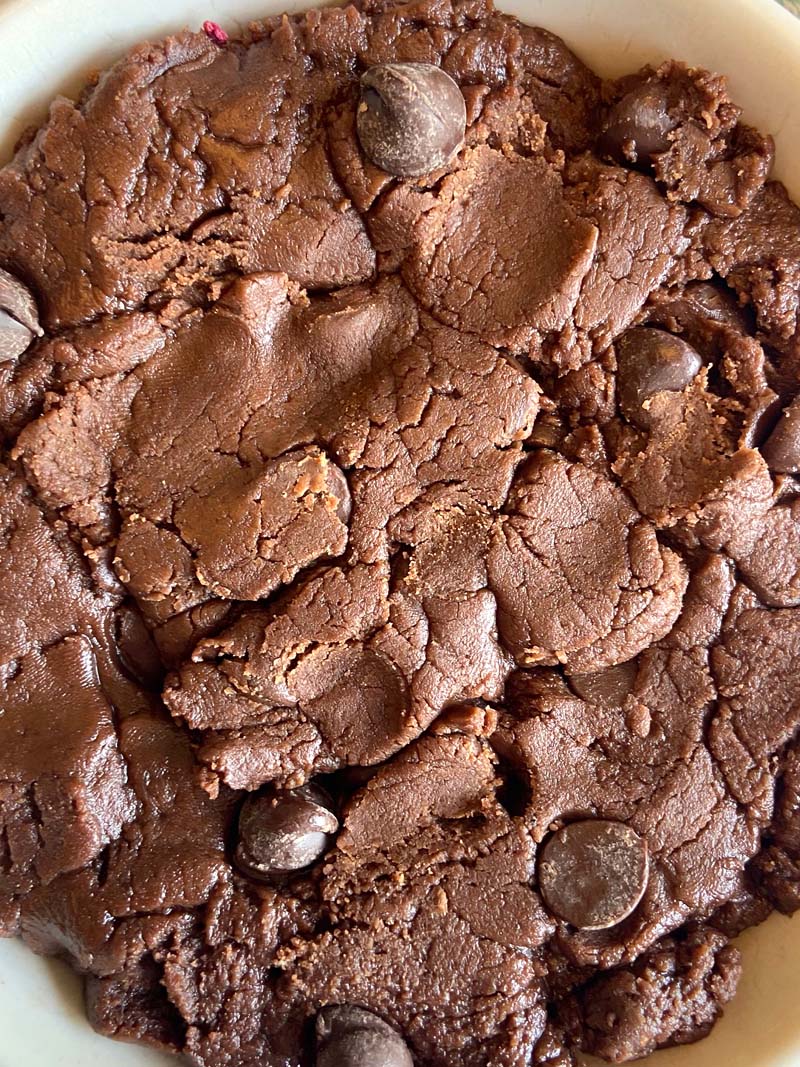 https://vibrantguide.com/wp-content/uploads/2020/04/brownie_cookie_dough_recipe.jpg
1067
800
Anna
https://vibrantguide.com/wp-content/uploads/2019/01/logo2.png
Anna
2020-04-22 00:01:23
2020-04-22 00:01:23
Edible Brownie Cookie Dough Recipe