Chocolate Crinkle Cookies Recipe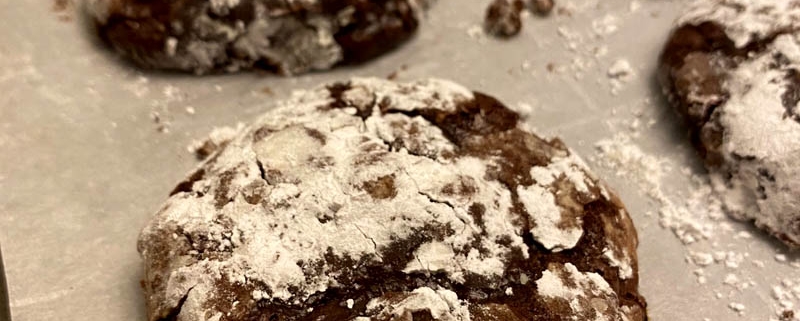 These crinkle cookies are soft, fudgy, chocolatey, and so delicious! When biting into these, you get a slightly harder outside, and a soft gooey middle. You have to try these amazing cookies!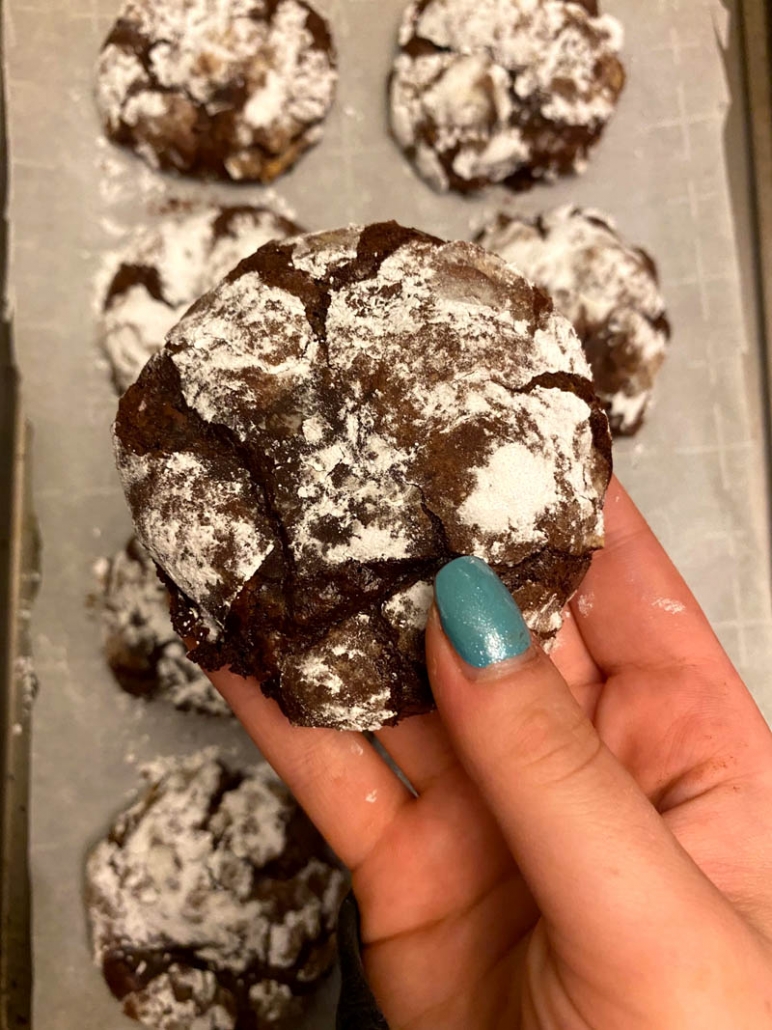 These chocolate crinkle cookies are my favorite cookies of all time! I've made these cookies countless times, and each time, they always turn out perfectly! Everyone who has tried these has been obsessed with them! When you bite into the cookie, you get such a fudgy texture. The outside is slightly chewy and so chocolatey. The powdered sugar adds a nice sweet touch. These cookies truly taste phenomenal!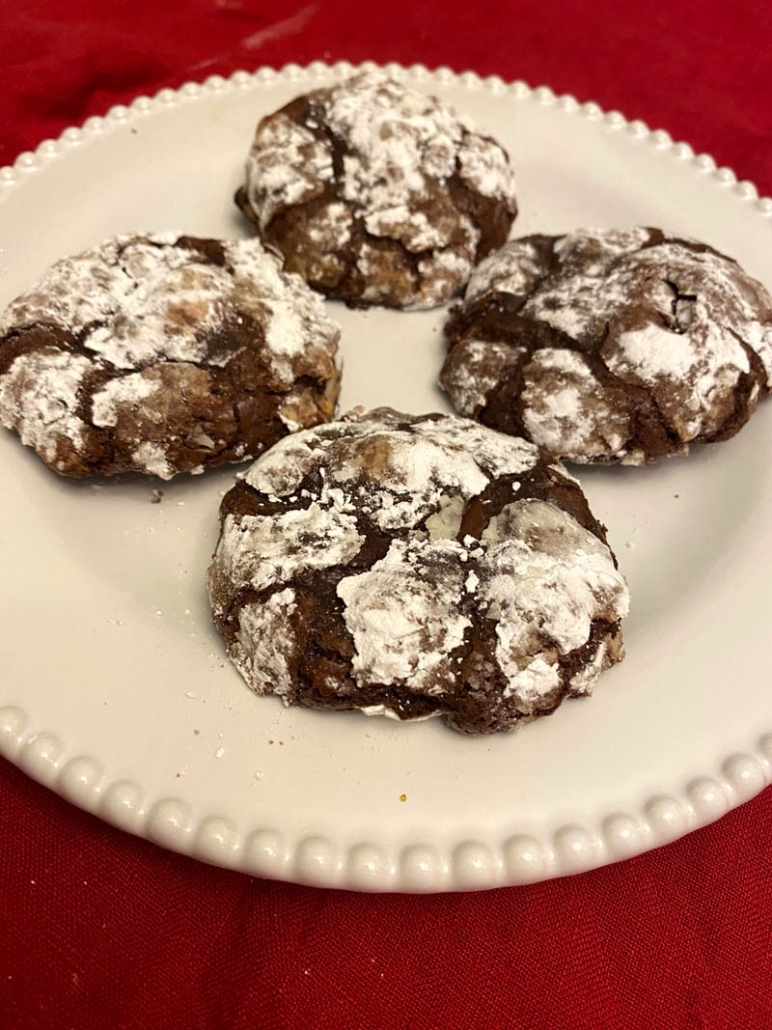 Part of what makes these cookies so delicious is their unique recipe. Essentially, you start by making a meringue, and then adding different ingredients to make it into a cookie dough. These cookies are so easy to make, and it is quite fun making them!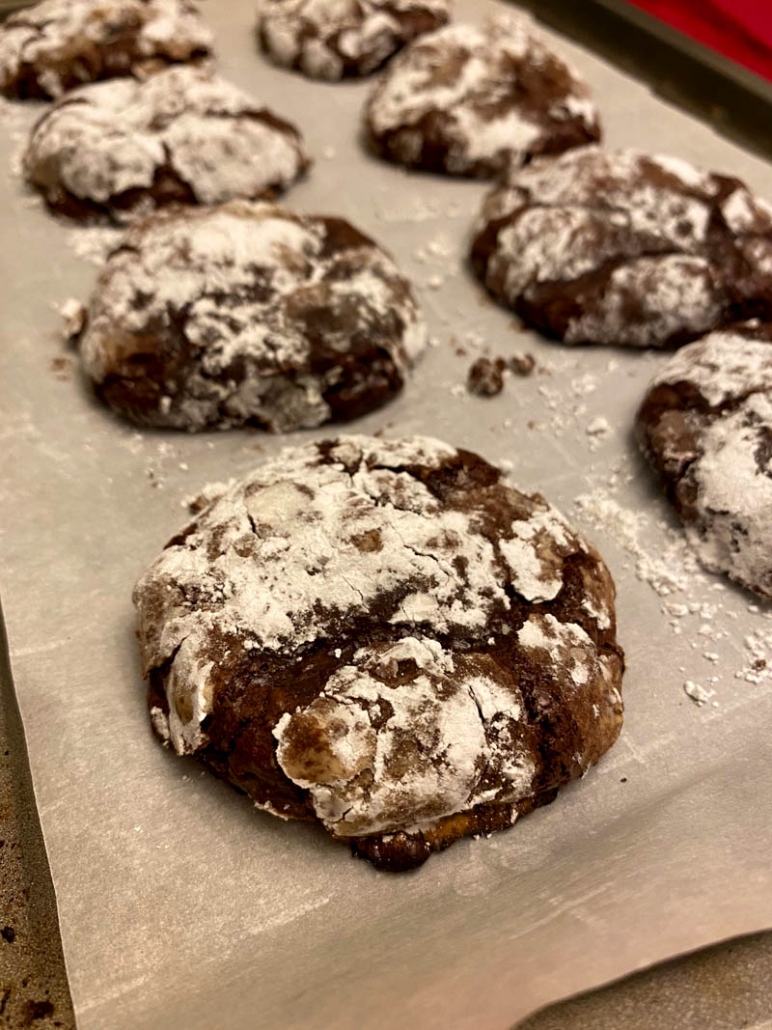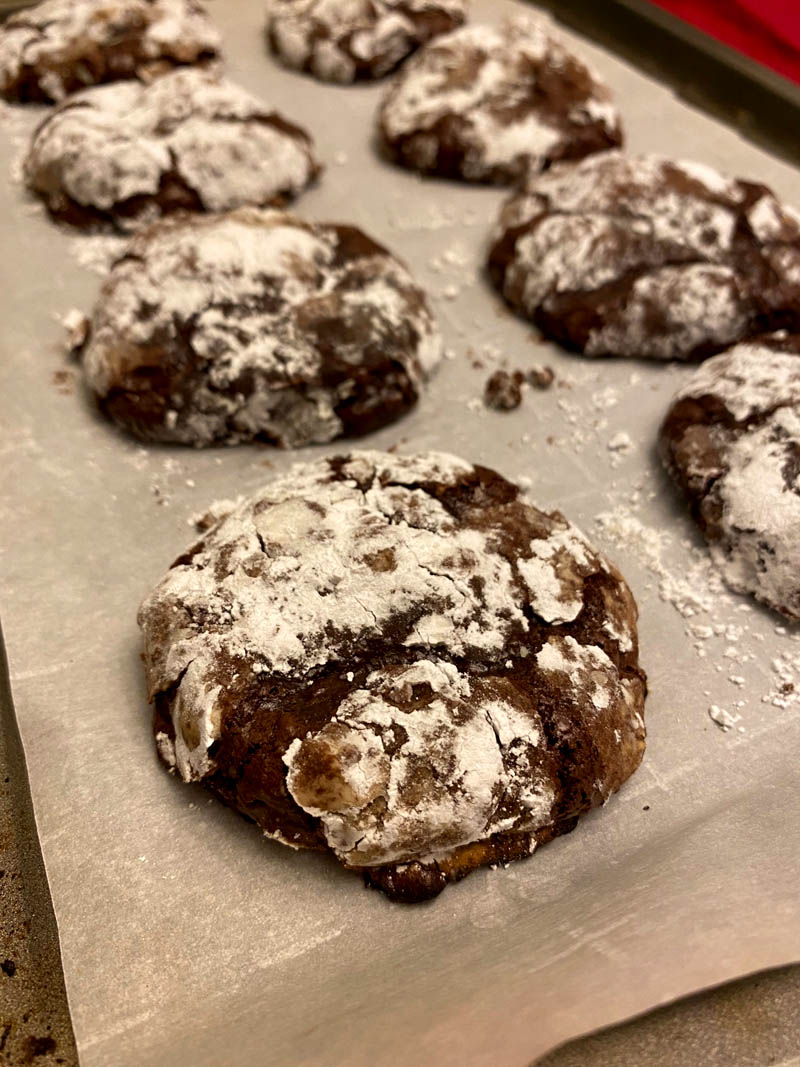 To start, you make a basic meringue with 3 eggs and 2 cups of powdered sugar. The way I do this, is whip the eggs until soft peaks (when the egg becomes white and foamy, but still liquidy), then slowly add the powdered sugar as I mix. The meringue will be ready when it reaches hard peaks (the mixture is white, and when you flip the bowl it stays intact). From there, you just mix in cocoa powder, cornstarch, and salt.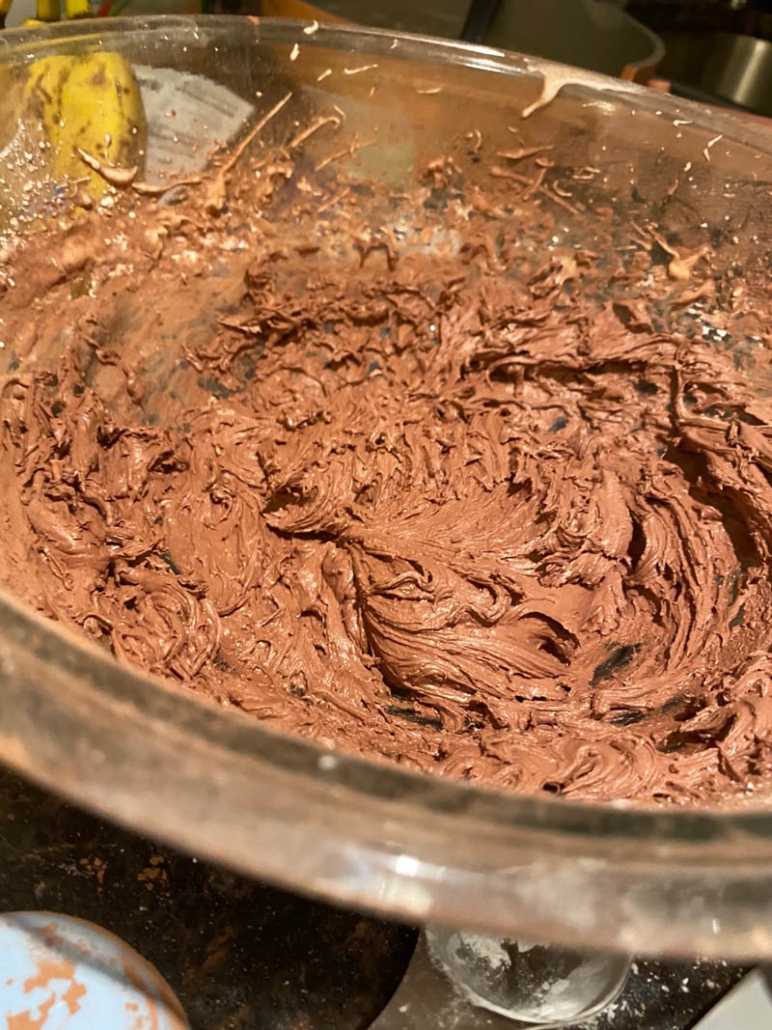 Next you melt 1 cup of chocolate chips in a microwave safe bowl. Melt it until just melted, as you do not want the chocolate to get too hot (it can cook the eggs). Next, pour the chocolate in the mixture, and mix. Magically the mixture will turn into a dough! Also, add 1/2 a cup of whole chocolate chips. I recommend using semi-sweet chocolate, as it adds the perfect amount of sweetness, but isn't overly sweet.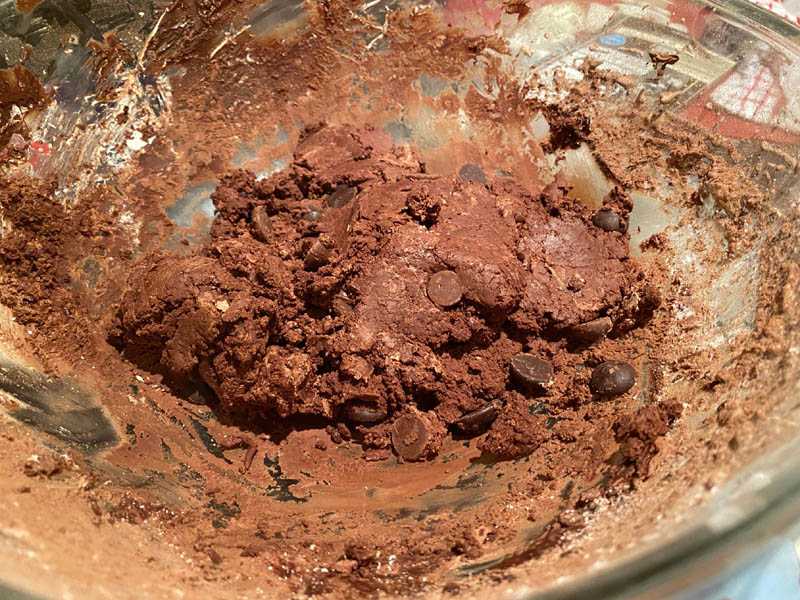 After, you take heaping tablespoons of the dough, and roll them into balls. If the dough is sticky, that is ok!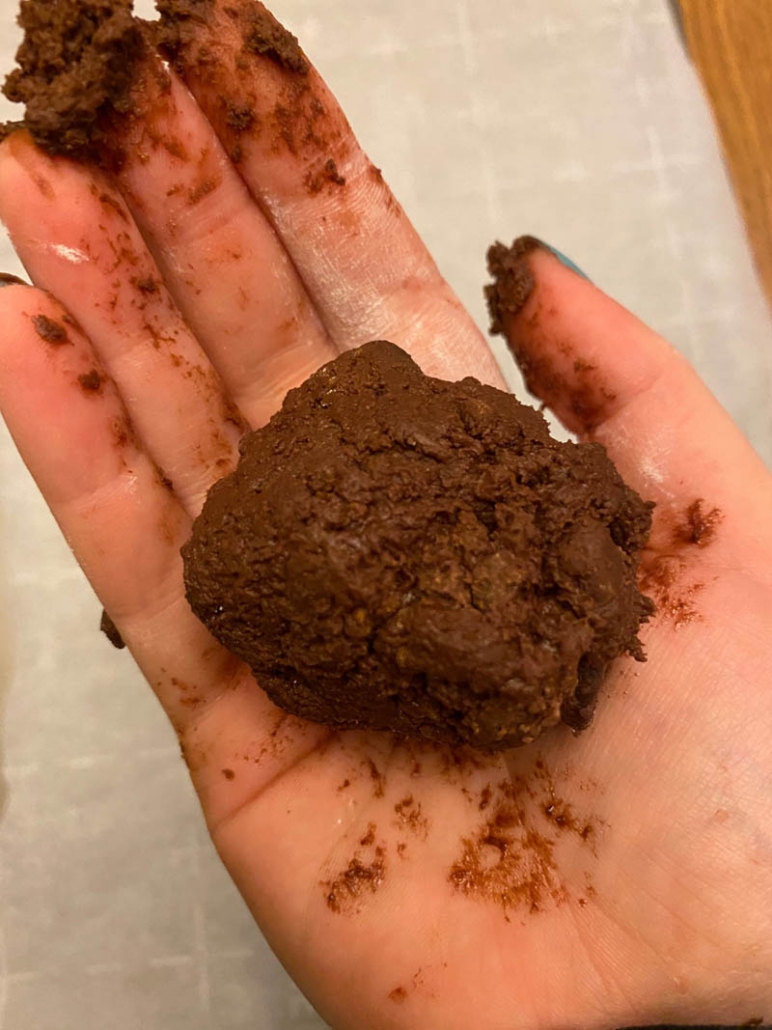 Next, roll the dough ball in powdered sugar. You want it to be fully coated on all sides.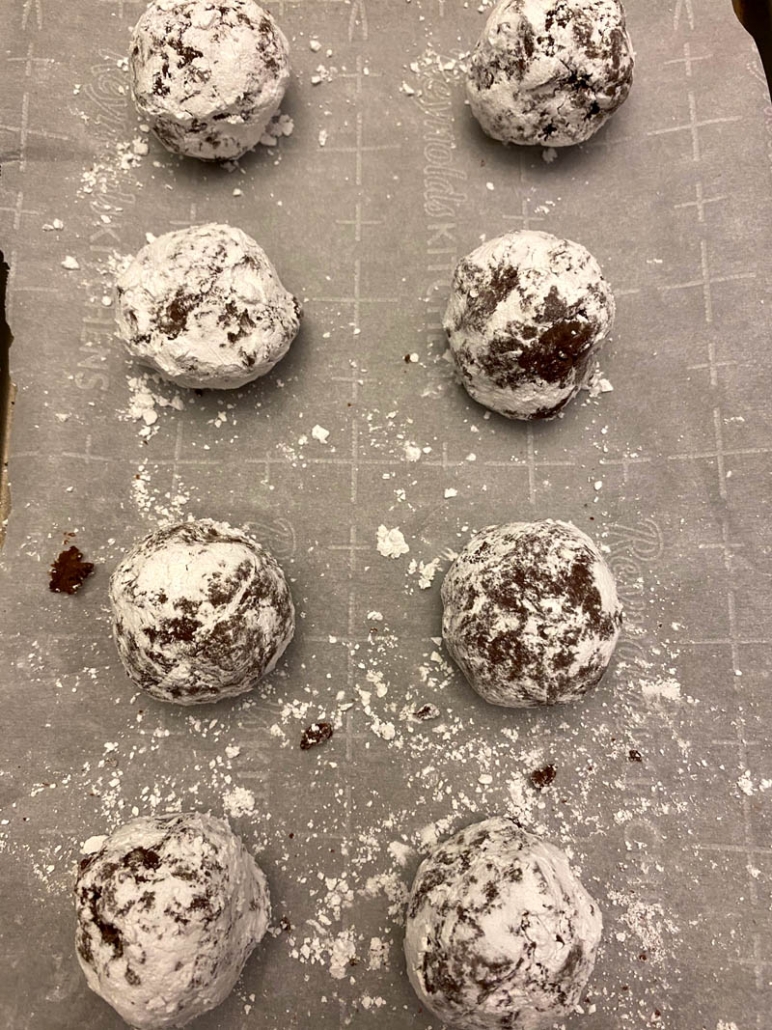 After baking for 10 minutes at 400 degrees, your cookies will be perfect!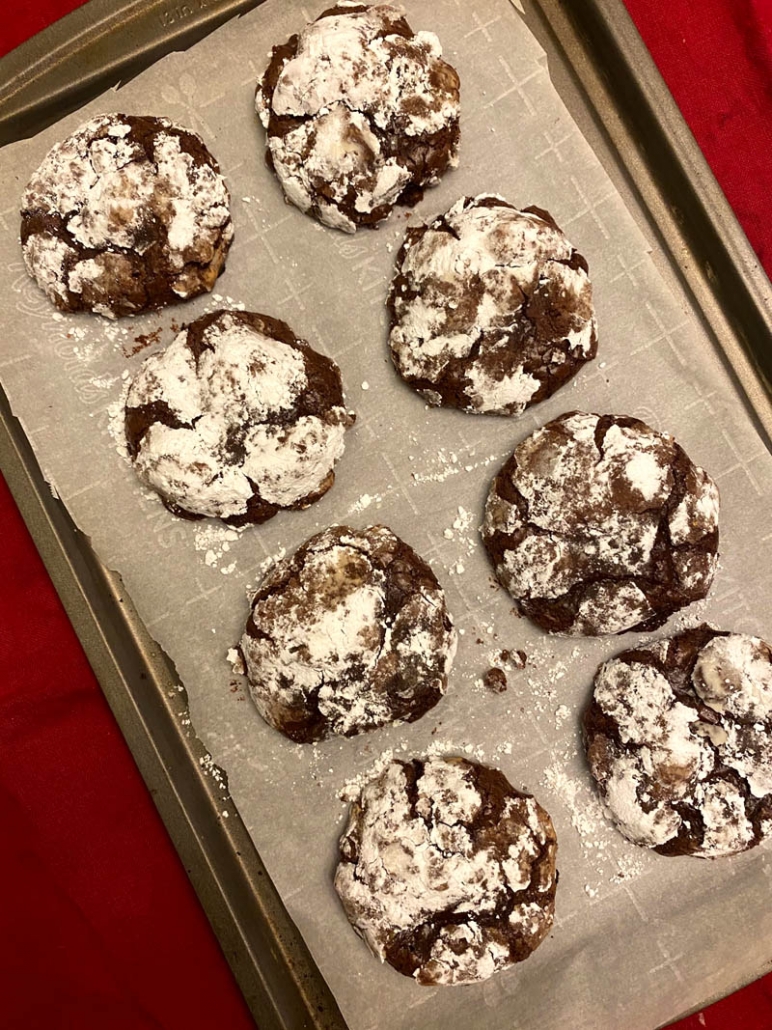 These cookies will be perfect for any event! They are so much more exciting than your boring old chocolate chip cookies, and everyone will be sure to love them. Whether you want a delicious treat to enjoy while watching a movie, or you want to bring a dessert to a party, these cookies are so perfect!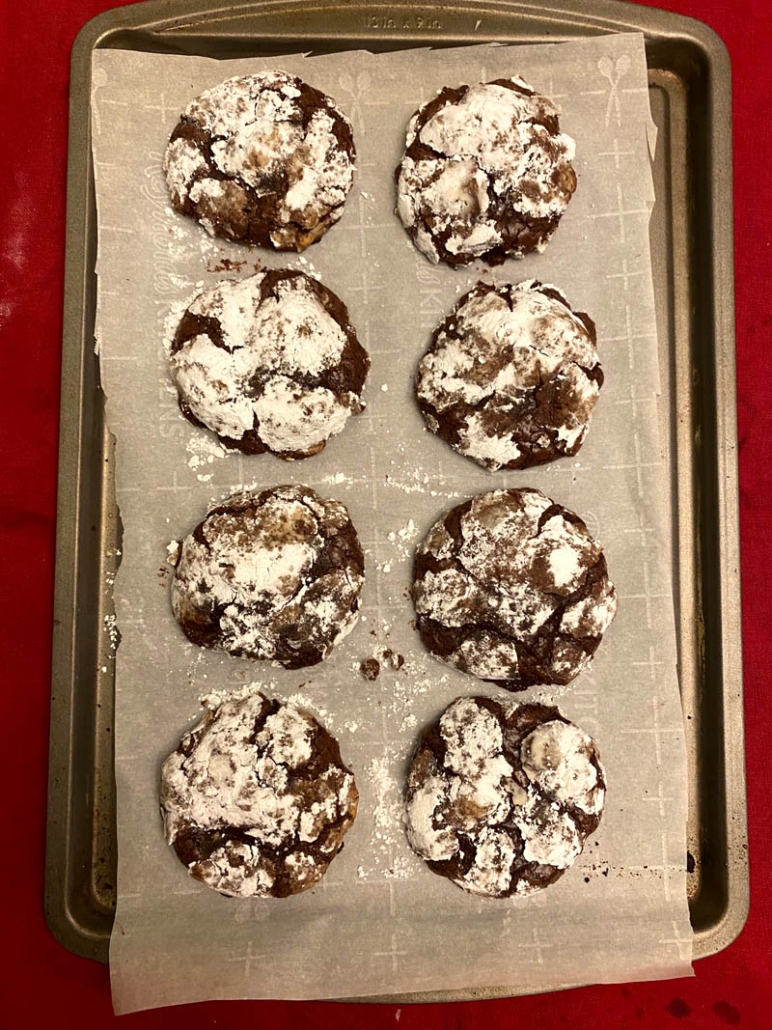 Fudgy, sweet, chocolatey, and delicious, you absolutely have to try these cookies! Once you make these cookies once, they will be your new favorite!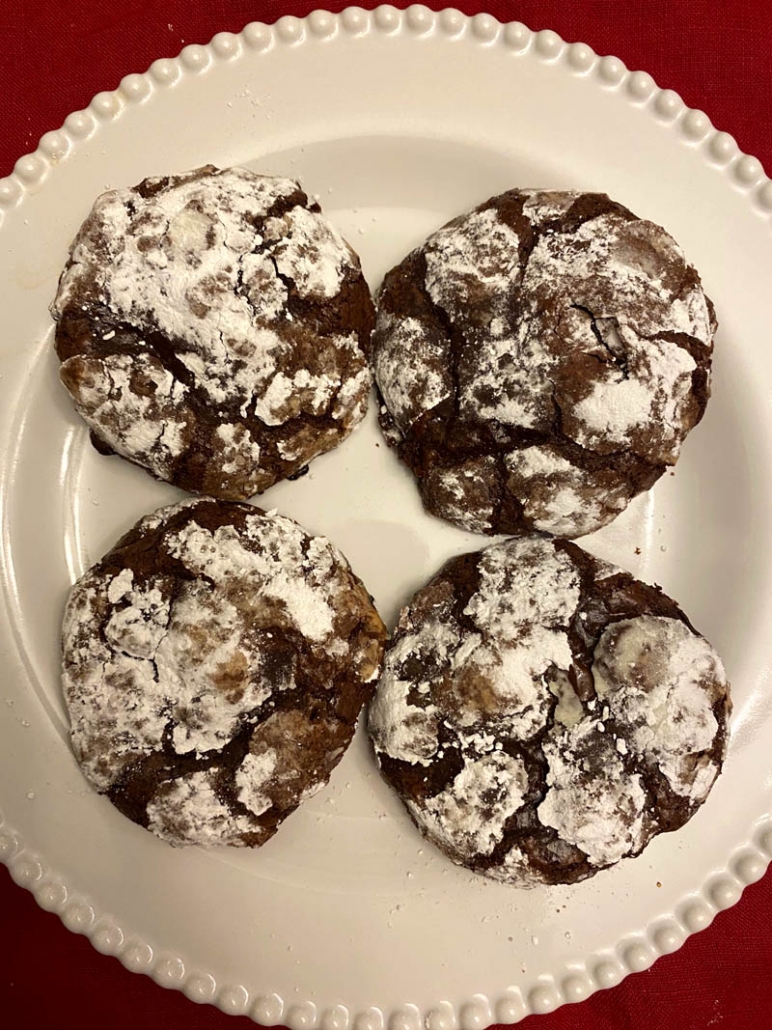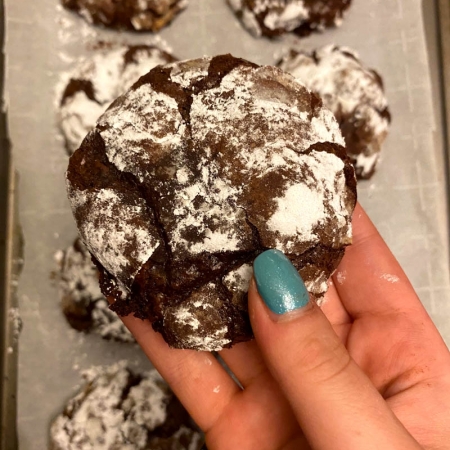 Chocolate Crinkle Cookies
These delicious cookies are so soft, chocolatey, and fudgy, and will leave you absolutely addicted! They are the absolute perfect cookie!
Ingredients
3

egg whites

2 1/2

cups

powdered sugar

divided

1/2

cup

unsweetened cocoa powder

1

tbsp

cornstarch

1/2

tsp

salt

1 1/2

cups

semisweet chocolate chips

divided
Instructions
Preheat the oven to 400 degrees and line two baking sheets with parchment paper.

Put the egg whites in a large bowl and mix on high until soft peaks (white and foamy). Continue mixing and slowly add 2 cups powdered sugar until stiff peaks are reached (if you flip the bowl upside down, the mixture doesn't move).

Add in the cocoa powder, cornstarch, and salt, and mix on a low speed.

Melt 1 cup of chocolate chips in a microwave safe bowl in increments of 30 seconds until just melted. Add the melted chocolate into the mixture. Stir with a spoon, and then add the remaining half a cup of chocolate chips.

Put the remaining 1/2 cup of powdered sugar on a plate. Take 1 heaping tablespoon of dough, and roll it into a ball. Then, take the ball and roll it in powdered sugar. You want it to be fully coated.

Take the ball and place it on the parchment paper. Repeat with the remaining dough, and allow 2 inches between the balls.

Bake for 10 minutes, and let them cool before eating.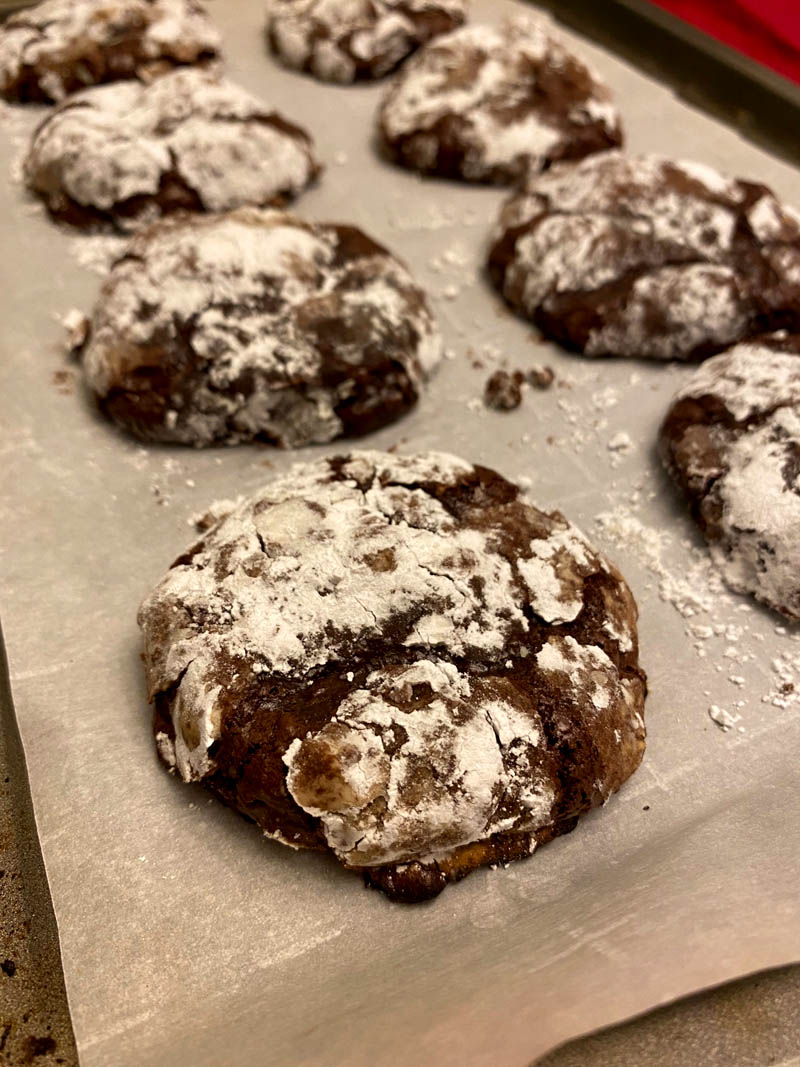 https://vibrantguide.com/wp-content/uploads/2021/04/homemade_chocolate_cookies_crickle.jpg
1067
800
Anna
https://vibrantguide.com/wp-content/uploads/2019/01/logo2.png
Anna
2021-05-03 17:22:19
2021-05-03 17:22:19
Chocolate Crinkle Cookies Recipe